Best Starbucks Copycat Drink Recipes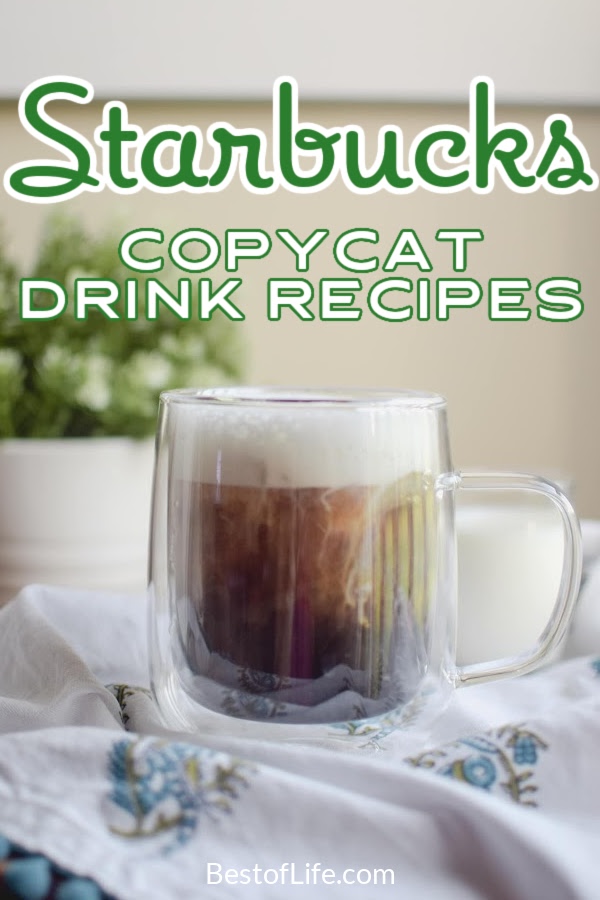 *Updated 3/2023* There are Starbucks copycat drink recipes that you can make at home. Using a copycat recipe means making your drink exactly how you want. You don't need to feel awkward ordering a caramel macchiato upside down with an extra shot of caramel, whipped cream on the side, and no macchiato.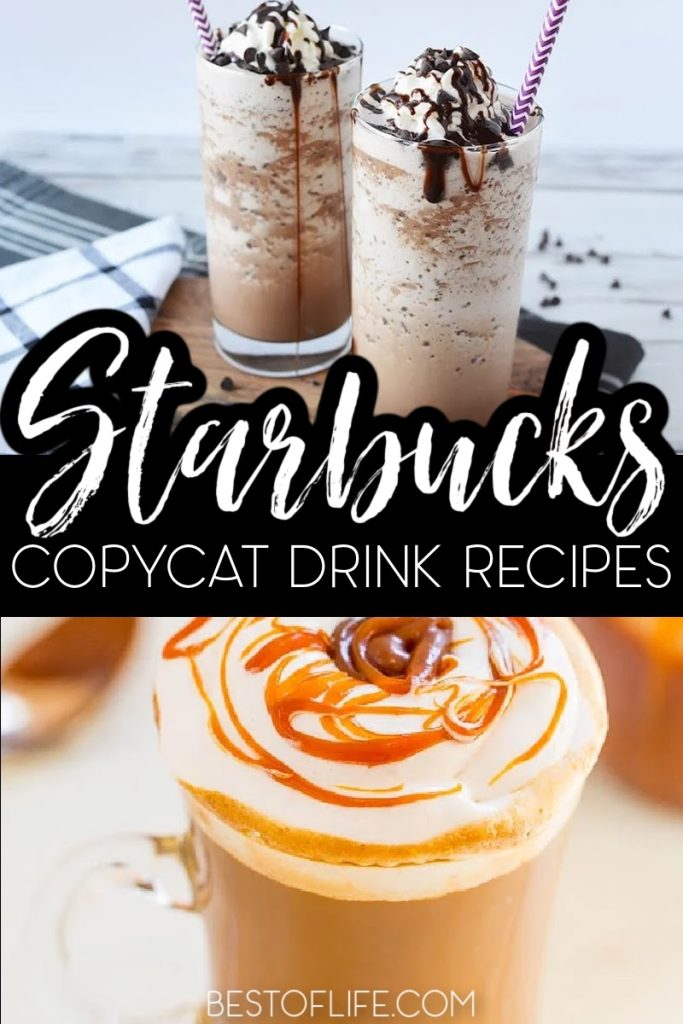 You're never more than a five-minute walk from a Starbucks in San Francisco. That fact is a gift and a curse for people who love Starbucks. It's a gift because you can always get your favorite drink; it's a curse because of money.
If you don't live in a major city, getting to a Starbucks may require a little more work. The best Starbucks copycat drink recipes will help you avoid the lines, save a little money and, most importantly, let you get an extra hour of sleep.
You'll need some supplies if you are gearing up to make some awesome Starbucks copycat drink recipes at home. An excellent coffee maker and espresso bar for your countertop is always a good idea!
If you love whipped cream, you might enjoy making your own. Load it into a whipped cream dispenser, and you're ready to go! I also love having some mocha syrup and flavoring on hand.
Iced Mocha Copycat | Coffee at Three
Double Chocolate Chip Frappuccino | Life is Poppin'
Pumpkin Cream Cold Brew | Shugary Sweets
Strawberries & Creme Frappuccino | Frugal Coupon Living
Caramel Macchiato | Averie Cooks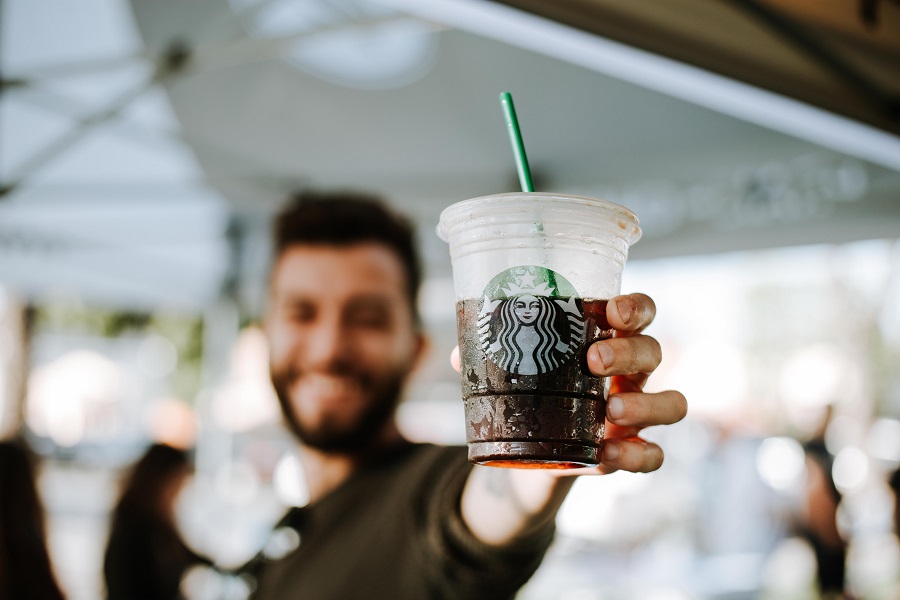 Enjoying Starbucks Copycat Drink Recipes
There are so many people who enjoy Starbucks coffee mixes. In fact, there are so many people who want them that the line is often too long to handle. These Starbucks copycat drinks can help you avoid that line.
You can now start making some of your favorite Starbucks drinks at home.
Peppermint Mocha | Don't Waste The Crumbs
Mocha Frappuccino | A Magical Mess
Pink Drink | The Super Mom Life
Cookie Dough Frappuccino | Starbucks Secret Menu
Cinnamon Dulce Latte | The Soccer Mom Blog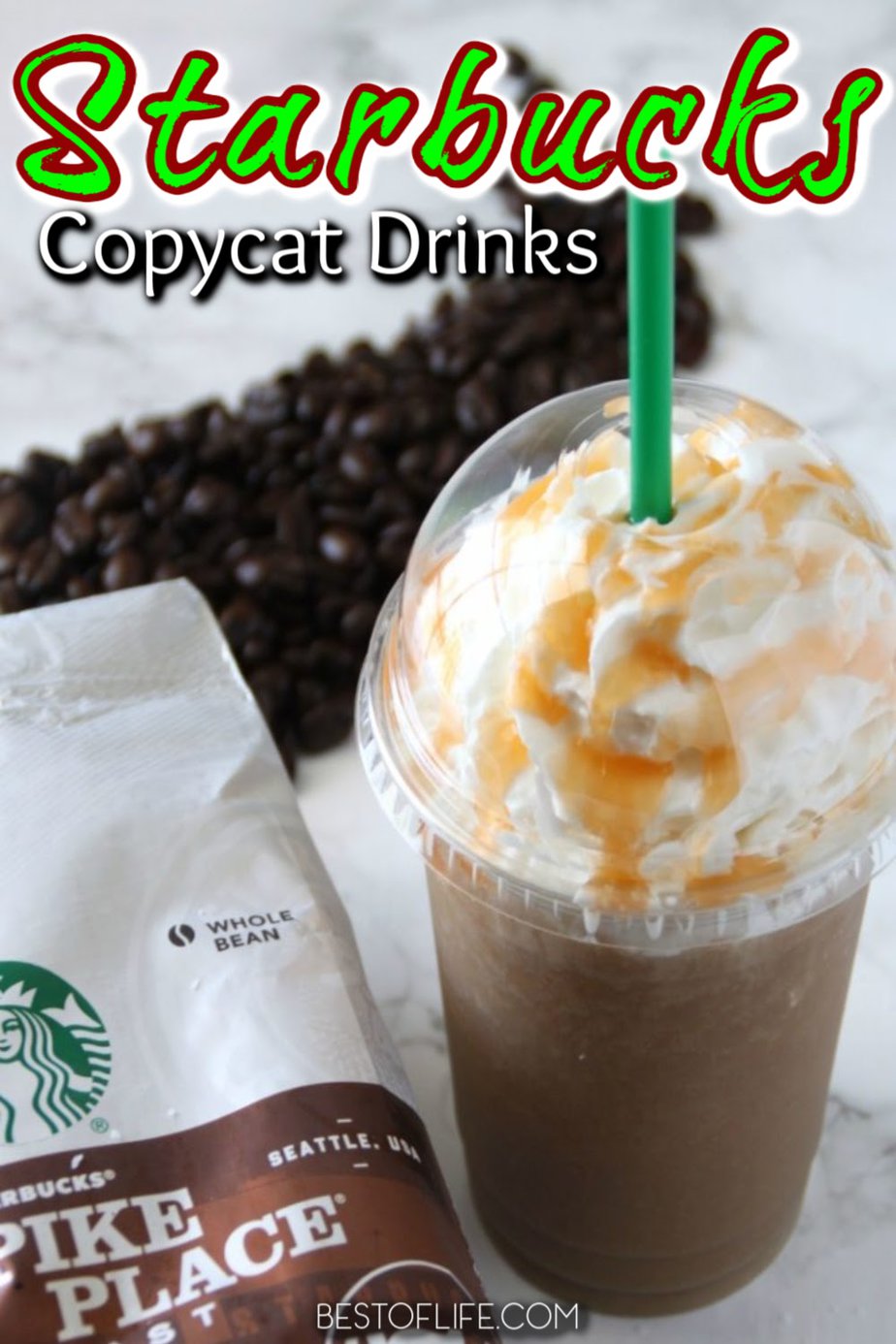 Drink Ingredients
You may be concerned that the ingredients will be hard to find. But that's just it; they aren't. You can find everything you will need at your local grocery store. You could make your cotton candy frap with things like raspberry syrup, vanilla ice cream, and a few other easy-to-find things.
S'mores Frappuccino | Thrifty Jinxy
Salted Cream Cold Foam Cold Brew | Our Home, Made Easy
Gingerbread Latte | The Big Man's World
Pumpkin Spice Latte | The Rising Spoon
Mocha Coconut Frappuccino | Simply Stacie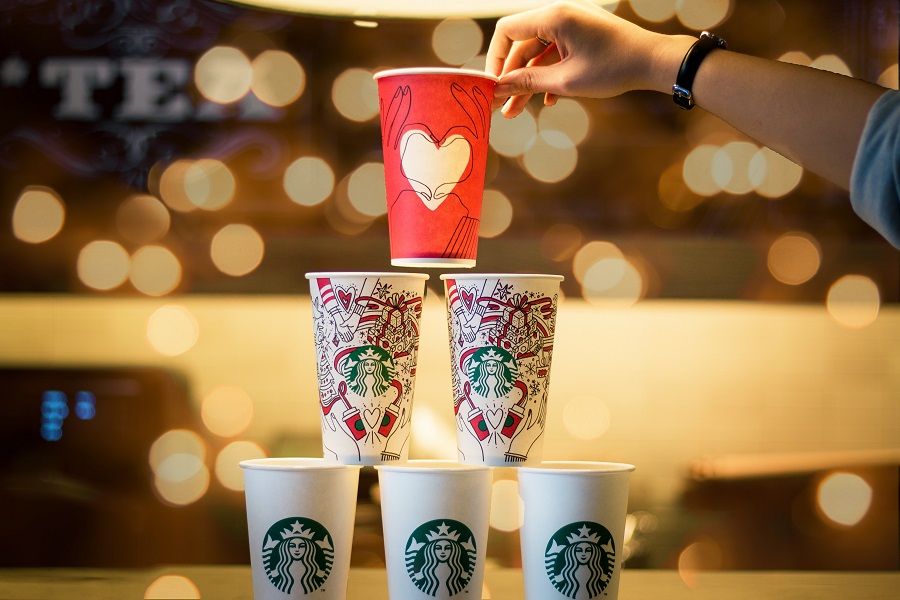 Warning
There is a warning that should come with these Starbucks copycat drinks. You will enjoy them just as much as you enjoy the ones you get from Starbucks. Making it that much easier to enjoy coffee-based drinks. That means you will want to practice self-control.
We find it hard to say no to a mocha cookie crumble when we know exactly how to make it and exactly where to find the ingredients. That is why you should consider yourself warned. Enjoy!
Chai Tea Latte | Snacks and Sips
Iced Vanilla Latte | Mom Makes Dinner
Irish Cream Cold Brew | Cooking with Janica
Iced Shaken Espresso | Wheat by the Wayside
White Chocolate Mocha | Stress Baking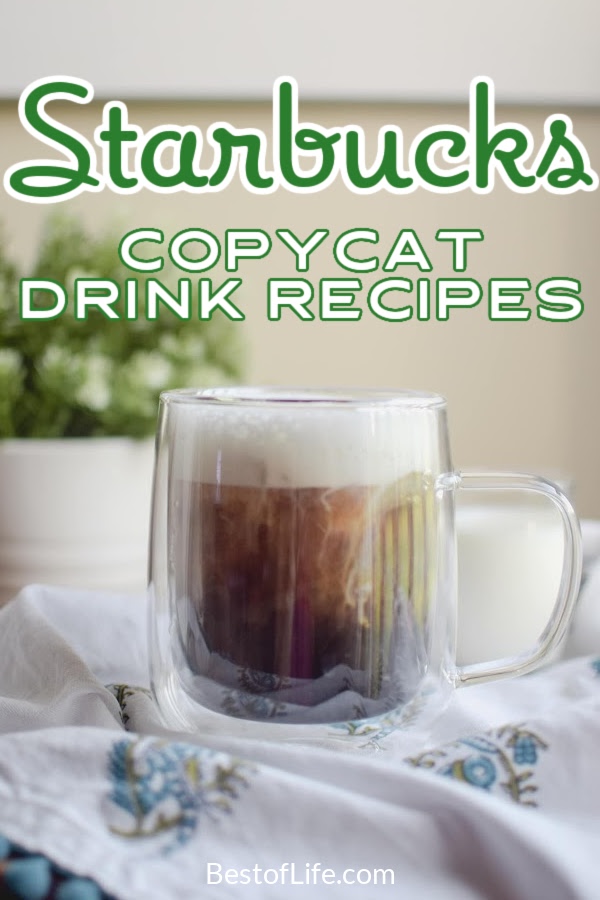 More Morning Recipes
Christmas Morning Punch Recipes with Alcohol | Christmas morning just got better with the help of a little mommy and daddy boost.
Christmas Morning Punch Recipes Kids Will Love | Of course, the kids will want some punch as well. But they will need something without the boost.
Easy and Healthy Oatmeal Balls Recipes for a Perfect Snack | Oatmeal balls make perfect snacks for healthy lifestyles.
Instant Pot Egg Recipes to Start your Day | Eggs are packed with protein which makes them the perfect food to start the day.
Easy and Fast Instant Pot Breakfast Recipes | Breakfast doesn't have to take long to make and can still be healthy with the help of an Instant Pot.