This site contains affiliate links. Please read our Policies for information.
In San Francisco, you're never more than a five-minute walk from a Starbucks. For people who love Starbucks, that fact is a gift and a curse. It's a gift because you can always get your favorite drink, it's a curse because money. If you don't live in a major city, getting to a Starbucks may require a little more work. Luckily for us, there are Starbucks copycat drink recipes that you can make at home. Using a copycat recipe means you can make your drink exactly how you want. You don't need to feel awkward ordering a caramel macchiato upside down with an extra shot of caramel, whipped cream on the side and no macchiato.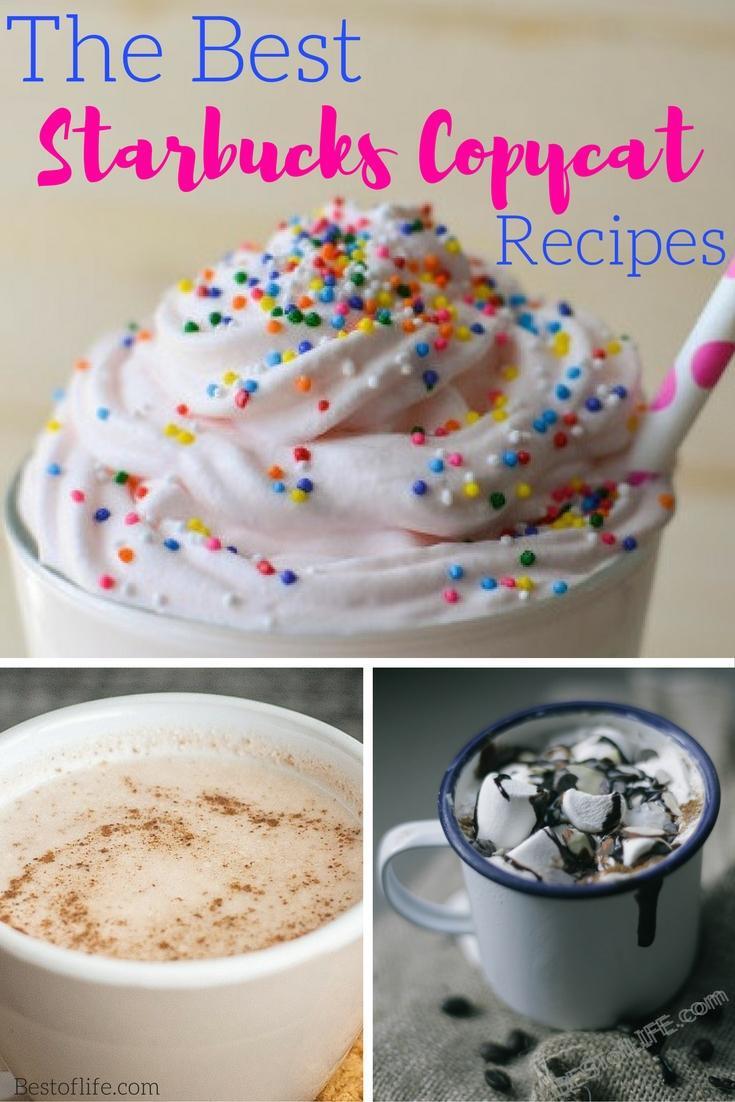 The best Starbucks copycat drink recipes will help you avoid the lines, save a little money and most importantly let you get an extra hour of sleep.
If you are gearing up to make some awesome Starbucks copycat drink recipes at home you'll need some supplies. An awesome coffee maker and espresso bar for your counter top is never a bad idea! If you love whipped cream you might enjoy making your own. Load it into a whipped cream dispenser and you're ready to go! I also love having some mocha syrup and flavoring on hand.
S'mores Frappuccino | Raining Hot Coupons
Double Chocolate Chip Frappuccino | Life is Poppin'
Strawberries & Creme Frappuccino | Frugal Coupon Living
Iced Caramel Macchiato | Eugenie Kitchen
Vanilla Bean Frappuccino | Moms Need To Know
Milk & Cookies Frappuccino | Love This Pic
Passion Tea Lemonade | Cincyshopper
Cookie Dough Frappuccino | Starbucks Secret Menu
Cotton Candy Frappuccino | Budget Savvy Diva
Birthday Cake Frappuccino | My Family Mealtime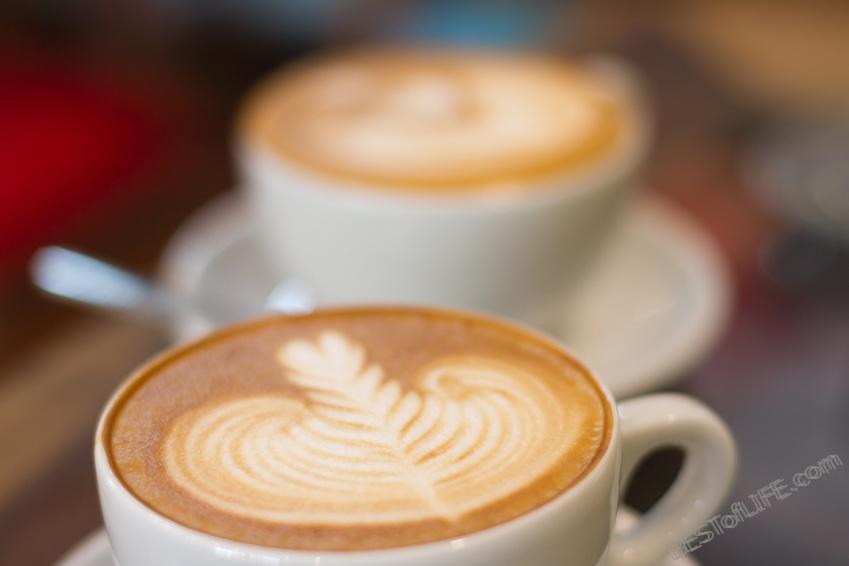 Salted Caramel Frappuccino | Midgetmomma
Vanilla Bean Frappe | The Black Peppercorn
Pink Drink | Beauty and The Beets
Peppermint Mocha | Don't Waste The Crumbs
Iced Mochaccino | Overtime Cook
Mocha Cookie Crumble | Lady With The Red Rocker
Starbucks ButterBeer | Eat This Up ( For a more interesting take on Butterbeer we got your back).
Caramel Apple Cider | Five Heart Home
Gingerbread Latte | The Big Man's World
Pumpkin Spice Latte | Averie Cooks
Save
Save