10 Success Quotes for Women | Empowering Quotes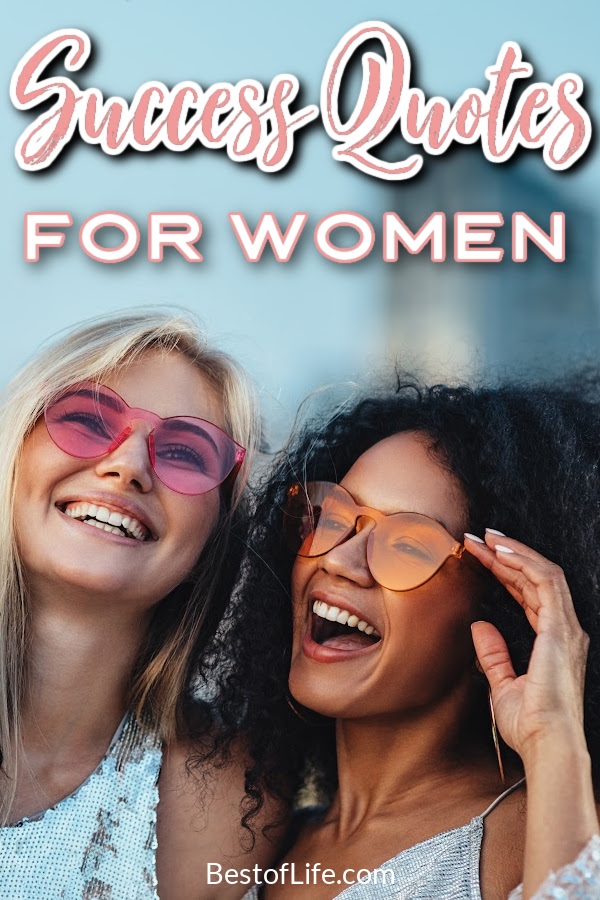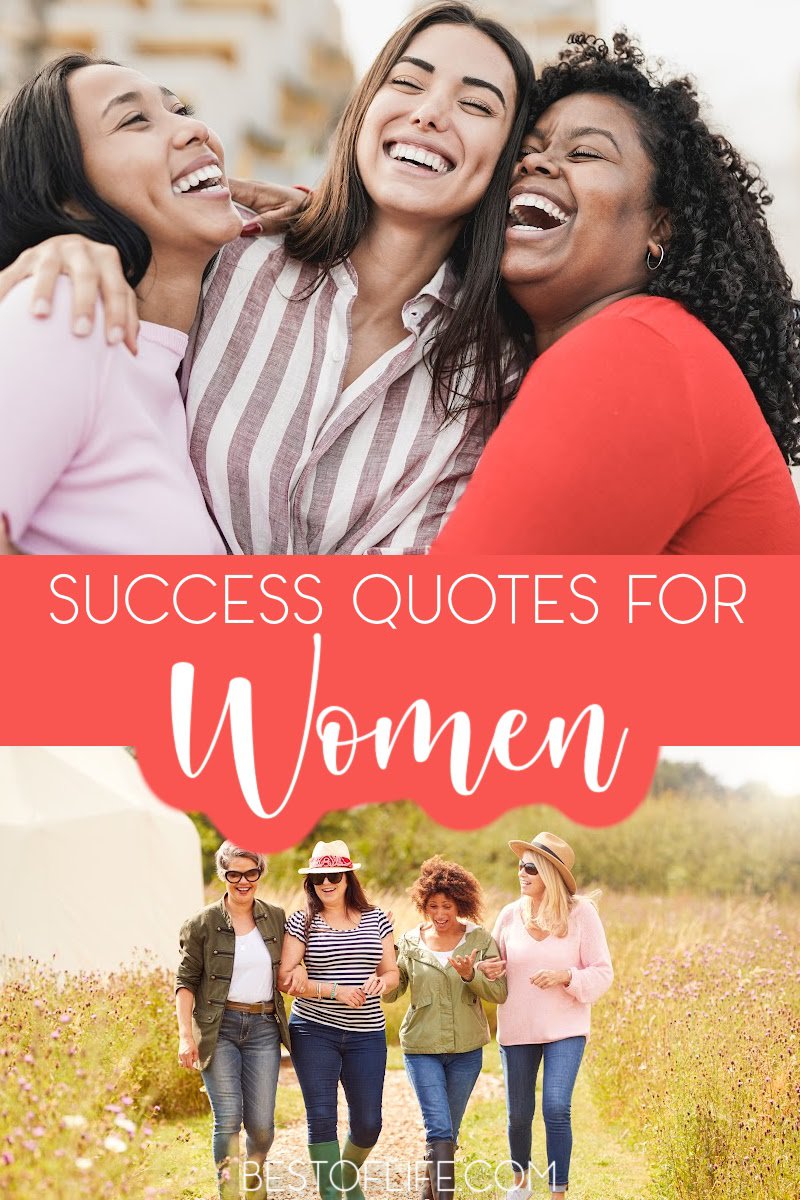 Sometimes the best thing you can do for everyone is taking a moment to appreciate how far you've come and gather a little courage to go the rest of the way! These 10 success quotes for women to feel empowered will put you in the right state of mind!

As a woman, I can attest to all the times I've let myself feel less important than I truly am. As a mother and a wife, I know the struggle between putting everyone else first and feeling like I've also done something great for myself. These quotes are all about feeling empowered and successful.
These 10 success quotes for women to feel empowered will do just that, make you feel inspired and empowered! You deserve to feel as powerful as you are! If you are looking for ways to display these quotes so you can be reminded of how strong and powerful you are, I suggest printing them out.
After that, you can do so many great things. You can frame them, stick them to your mirrors or monitors, and you can even save them to your phone and put them up in the background. These magnet pouches are great for the fridge or dishwasher, and scribbling them down in your planner doesn't hurt either.
Whatever it takes to make sure you are always feeling successful and empowered when you need a reminder!
10 Success Quotes for Women to Feel Empowered

"Success is going from failure to failure without losing enthusiasm." -Winston Churchill
Has anyone ever become totally successful without hitting a few bumps in the road? A few setbacks? I don't think so! It's about staying confident and on track. Keeping your head up and that fire in your heart to succeed.
"I find that the harder I work, the more luck I seem to have." -Thomas Jefferson
This is one of those success quote for women that makes me smile from ear to ear. I just love that little bit of sass! The harder you work the better the results. Luck isn't real, it's just hard work, behind the scenes, not being complained about or passed off to someone else!
"Our greatest glory is, not in never falling, but in rising every time we fall."
This goes right along with failures and finding out what doesn't work. We can win all the time. Sometimes we are going to get knocked down the important thing is not how long we are down or how hard we fall, it's that we get back up and try again.
"Fake it until you make it! Act as if you had all the confidence you require until it becomes your reality." -Brian Tracy
Ah how I love the "fake it until you make it" quote. People will believe whatever you show them to be true. If you look and act like a professional they will believe that you are a professional. You don't have to have all the experience in the world right away. Just fake it until eventually you aren't faking it anymore.
"For every minute you are angry you lose sixty seconds of happiness." -Ralph Waldo Emerson
Sometimes success quotes for women are all about being happy. It's okay to not feel happy but don't dwell there too long. This quote is a great reminder about why we shouldn't let anger rob us of our happiness for too long!
"No one can make you feel inferior without your consent." -Eleanor Roosevelt
Don't let people project onto you. Their opinion of you is none of your business. Keep focused on your goal, work hard, and you will attract the right kind of people. If you feel less than when standing next to someone else, that is entirely your decision.
Never give yourself less credit than you deserve, the world will do that for you, you have to be your own biggest fan.
"Don't raise your voice, improve your argument."
For whatever reason, we, as women, feel like we need to shout to be heard sometimes. While some cases may call for a little shouting, sometimes the best thing to do is just quietly improve your skills, your knowledge, your argument. Do something so well that they can't even argue with you!
"Success doesn't come to you, you go to it." -Marva Collins
Success quotes for women to be empowered should also focus on continuing that battle. We are never done! There is always something we can do a little better and that's not something that is going to change once you get to a certain level. Success is always something you have to go after, fight for, and never stop desiring.
"Success is how high you bounce when you hit bottom." -George S. Patton
We've all been there. At the very bottom. Deciding what to do. True success is determined by how far we are able to go once we reach that sad, low, point. This quote is a great reminder that our failures are not what define us!
"The only person you are destined to become is the person you decide to be." -Ralph Waldo Emerson
The world may make us feel like we are destined to become another statistic, another failure, another whatever. In all reality the only person you and I are destined to become is the one of our choosing. The one we work hardest to become! The one we believe in the most!
More Great Quotes
Printable Jillian Michaels Quotes from Ripped in 30 | You can print out the motivation you need to keep going with your workouts.
25 Pieology Quotes to Ponder | Everyone comes to Pieology for a good slice of pizza. But they leave with motivation, inspiration, empowerment, and hope.
Short Quotes About Happiness to Brighten Your Day | There is no rule that says powerful quotes need to be lengthy.
Sarcastic Quotes About Work | Sarcasm is a great way to release some steam without being too offensive to those on the receiving end.
Quotes for Kids to Motivate Them | Motivating kids is not always easy, but maybe some wise words from wise people could make a difference.