Best Tips for Visiting New Orleans in Fall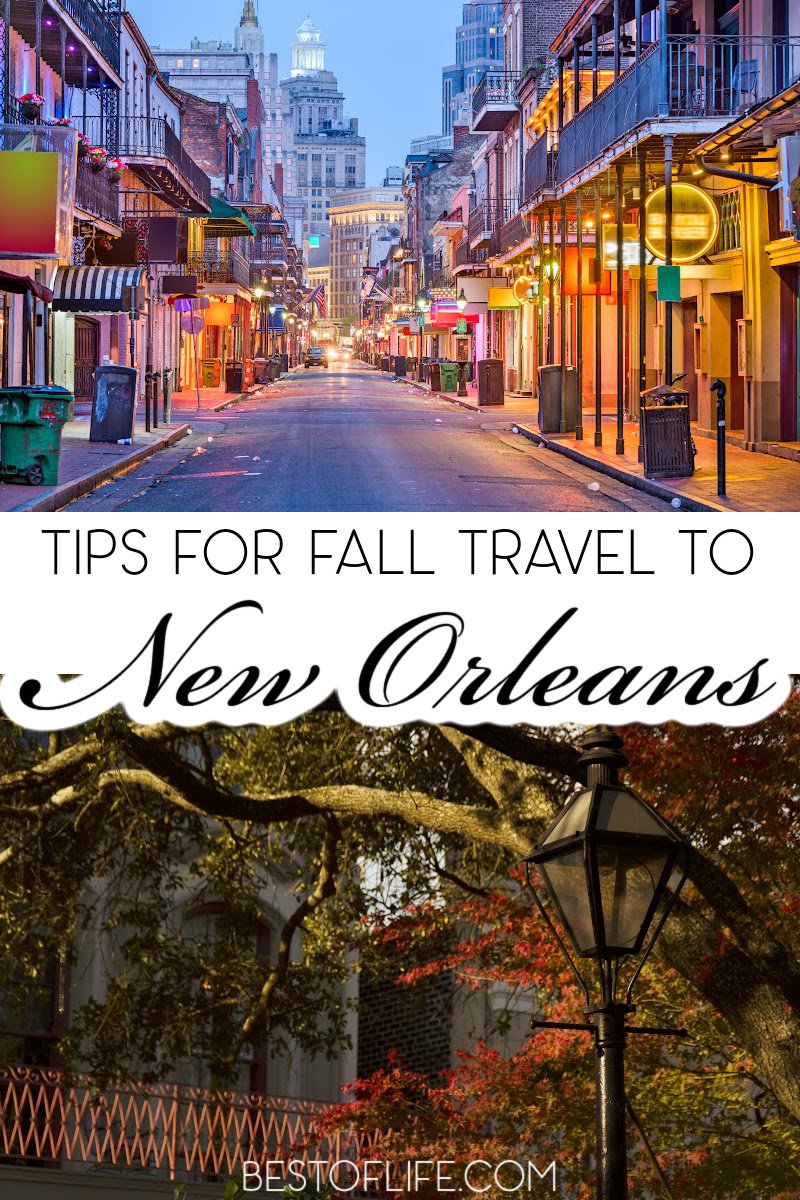 New Orleans is a wonderful place to visit almost any time of year. During the summer months, the party hits the streets. In the winter, celebrations head inside but often still spread out onto the streets. Visiting New Orleans in Fall is a perfect mixture of the two with events going in just about every part of NOLA.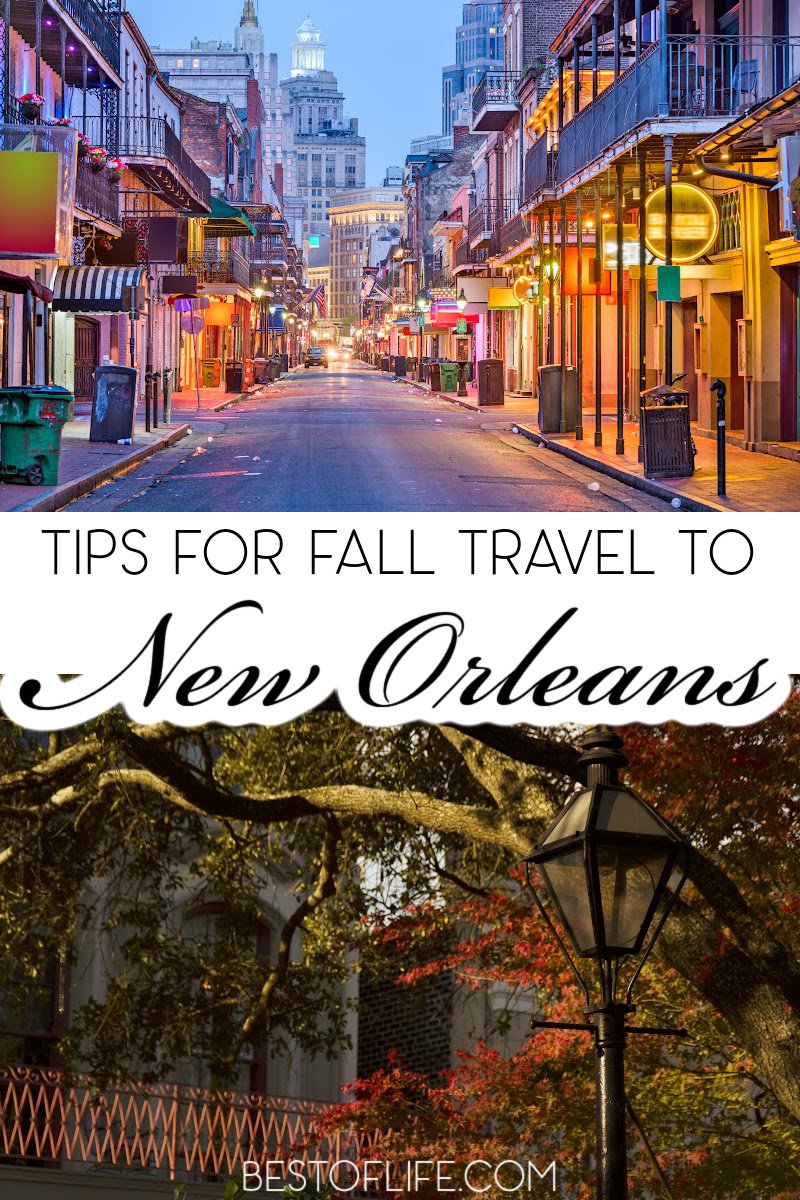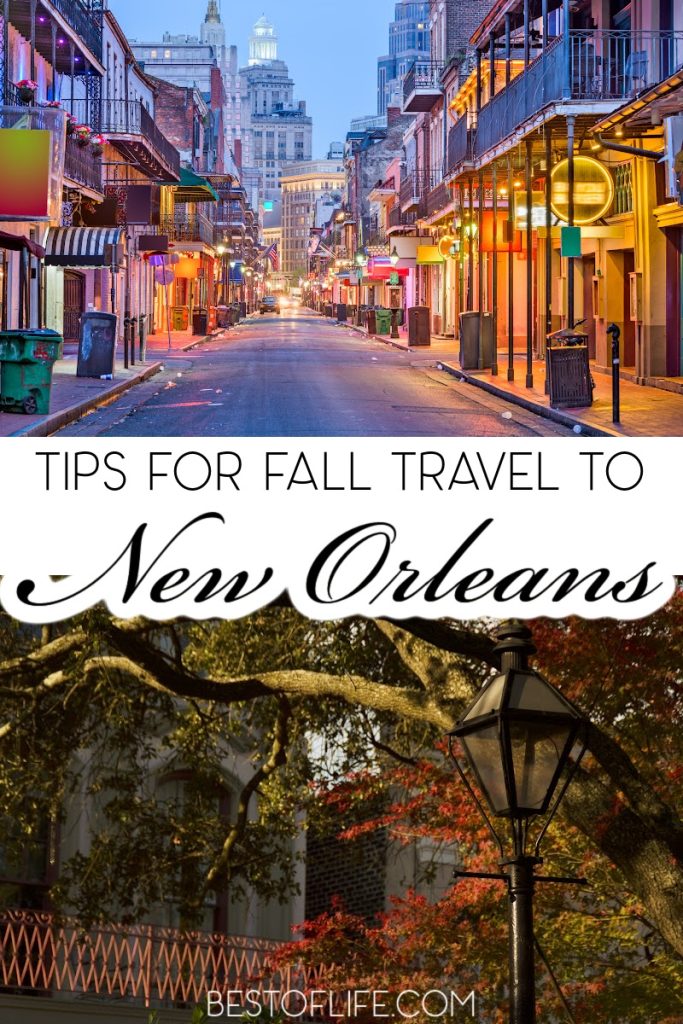 Make sure you do things right with the best tips for visiting New Orleans in fall and you won't regret it for one second. Carnivals and multicultural celebrations can be found every weekend and different forms of arts are scattered about for people to enjoy.
But there are so many more things to do as well. You can spend the entire fall season in New Orleans and not see it all. That's thanks to the low key, aspect of the city. Not everything has big billboards telling you where to be or what's hot. Instead, it is like a city of locals and tourists get the chance to explore like locals.
That's what makes everything so exciting. You never know what might be waiting for you behind any door you walk through. The culture, the history is all palpable, no matter how you choose to spend your time. Even just running to the store to grab a drink can lead to an adventure.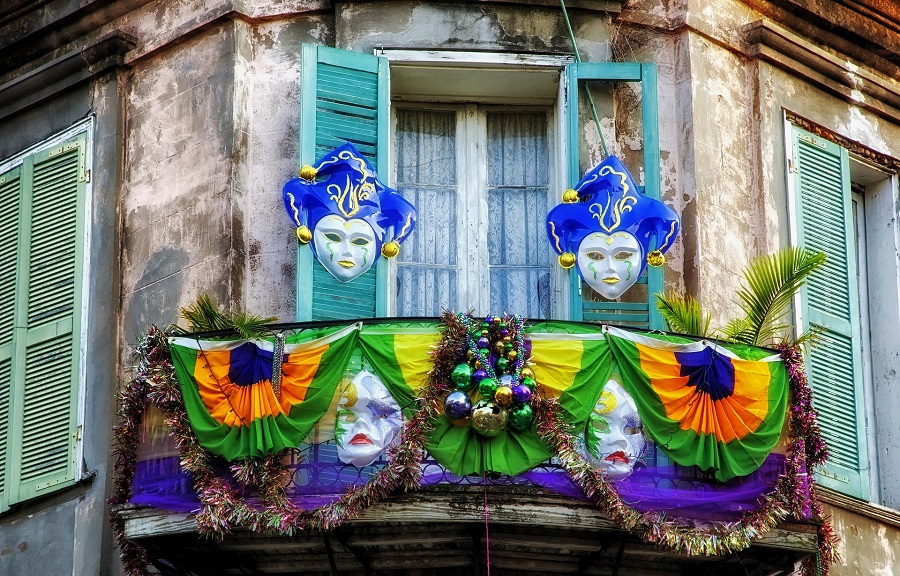 Visiting New Orleans for Mardis Gras 2.0
Mardis Gras is one of the biggest celebrations that takes over New Orleans every year. However, there is another celebration that is just as big but not as well known as Mardis Gras, Halloween. Halloween celebrations in New Orleans don't just take place on October 30th instead, they last all month long.
New Orleans is known as one of the haunted places in the country and everyone who lives there knows it. You will not have trouble finding a celebration during October, just get ready to be a little scared.
It's Football
Football season starts in the fall and New Orleans is a place that loves their football team. The Saints will be kicking off during the fall and team pride isn't scarce. The Superdome is a beautiful place to watch the game and if you're lucky, be in the bleachers but there are more things to do in New Orleans.
Even if you just walked into a pub in New Orleans during a Saints game, you would have a wonderful time.
Festivals
One may think that New Orleans was the birthplace of the idea of the festival. There are so many fall festivals that celebrate the change of the seasons and music, food, and culture all play a starring role. Oktoberfest, New Orleans Film Festival, Words, and Music Festival, Oak Street Po'boy Festival, Boudin, Bourbon and Beer and more are all different festivals you can enjoy.
In fact, in 2016, there were over 133 registered festivals on the New Orleans community calendar.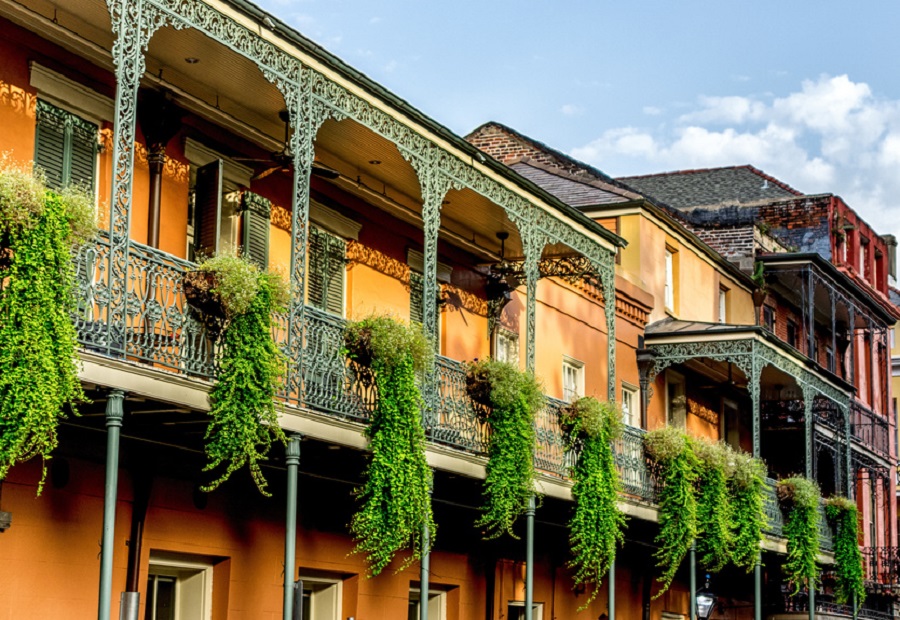 Oyster Season
The weather in New Orleans in the fall is usually cool and sunny. This weather brings in a food season that NOLA natives wait all year long for, oyster season. Every restaurant in the area starts offering oyster happy hours. During these happy hours, people can go into a restaurant and enjoy lower priced oysters, fresh from the source.
Tourists get in on the fun just as much as locals and some people plan their trip to New Orleans around oyster season.
Visiting New Orleans | Get Outside
One of the most important tips for visiting New Orleans involves the weather. New Orleans during the summer is hot and wet and not incredibly fun for all tourists. Wintertime could mean flooding and is scary. Fall, on the other hand, is exactly right.
There is a mixture of sun and cool breezes that make for a perfect day out and a nice evening with friends and family. There are even things to do that take advantage of the weather like two-wheel tours or Jazz in the park.
More Travel Ideas
Best Restaurants with a View in Orange County | Orange County is filled with amazing places to eat but there are some among them that have can't-miss views.
15 Free Things to Do in Las Vegas for Couples | Las Vegas is an expensive place to be, especially with a packed schedule. But there are some things that are fun, exciting, and free that can fill in any blank spots you may have.
Best Tourist Things to Do in LA | LA is a must for anyone who hasn't been to California. There are plenty of tourists attractions that keep you busy but which ones are the best?
San Diego with Kids | 10 Things You Can't Miss | We all travel with our kids at times and that means we need to find things for them to do as well.
Free Things to Do in Chicago for Kids | Chicago is a city filled with activities and there are even things to do outside of Chicago. The question is, which activities will your family choose?