Best Restaurants in Park City Utah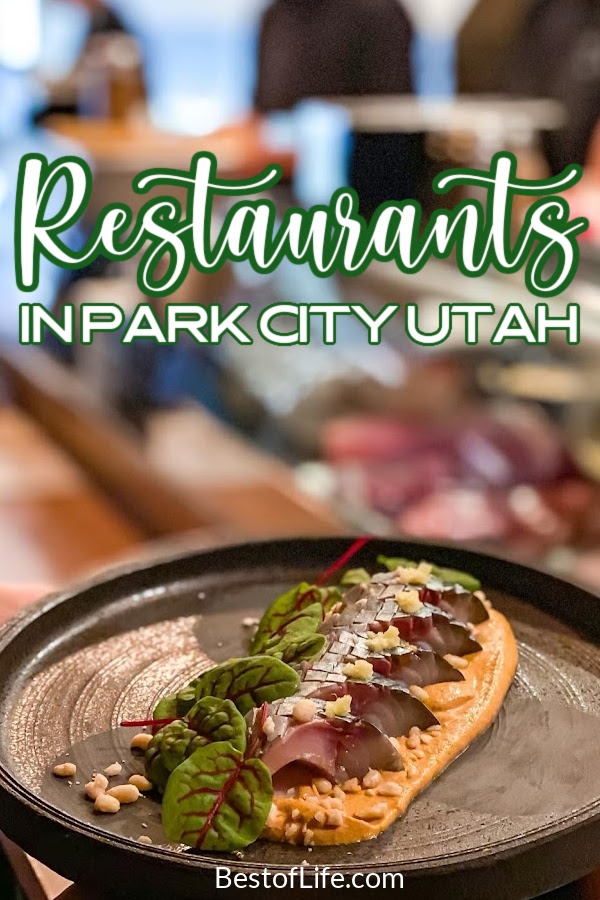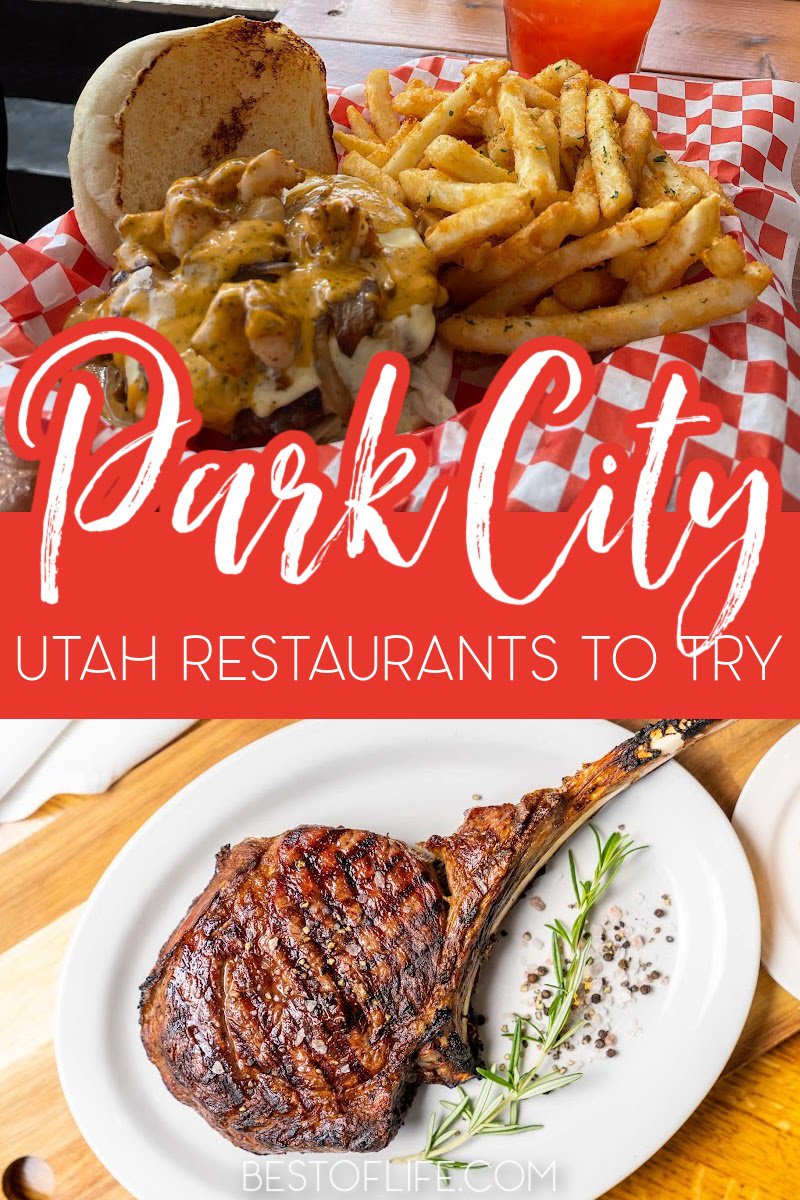 I want to see what things are like in Park City, Utah when everything is covered in snow. The problem is that it will be freezing. There will be plenty to do. I can head outside to snowboard or build a snowman, but I may spend more time indoors. Luckily for me, I already know some of the best restaurants in Park City, Utah.

Park City is known for a lot of things, soon it will be known to you, as a place to get some great eats! These are the best restaurants in Park City, Utah. Winter travel is one of those things that requires a specific set of gear. I need to have the proper packing supplies like these great shoe bags and organizing bags.
A bigger suitcase is a must because who can travel in the winter without those bulky sweaters and coats?!?
Best Restaurants in Park City Utah | Riverhorse on Main | 540 Main St.
Not only is Riverhorse on Main one of the best restaurants in Park City, Utah. This restaurant is one of the best in the nation! If you're a foodie like me, Riverhorse on Main is a must try dining experience. I would offer up a meal to try, but it's seasonal and could change. Instead, I'll tell you that a reservation isn't recommended, it's a must!
High West Distillery & Saloon | 703 Park Ave.
I've mentioned High West Distillery before, and if you've been here, you know why I talk about it so much. What is better than getting whiskey that they make themselves? I'll tell you the answer, nothing…It's award winning and it pairs great with a Bison Cottage Pie!
Yuki Yama Sushi | 586 Main St.
Let me start by saying I live in San Francisco, the land of overpriced apartments and foodies. One of the dishes that is nailed here in SF is sushi. It may not be as good as the stuff in Japan, but it's close from what I hear. Now, if I, a San Francisco native, and self-proclaimed foodie, am telling you to try sushi at a restaurant with no ocean nearby, try it. Not only was the sushi great, but the service here is out of this world.
No Name Saloon & Grill | 447 Main St.
As a foodie I know the rules to finding good dishes. One of those rules is not to be snobby and only look for good food in "high-class establishments". No Name Saloon & Grill is decked out with a bunch of random junk and can get pretty noisy.
However, give your pinkies a rest and enjoy some good drink, good people, and a local favorite: Corn Beef Panini.
Handle | 136 Heber Ave.
Handle offers not only locally sourced ingredients but also seasonal ones. It's standards like this that have given weight to every dish made by Chef Briar Handly. I can't talk about Handle without mentioning that they've been noticed by the NY Times and the chef, Briar Handly, is responsible for and deserving of that high praise.
Grub Steak Restaurant | 2093 Sidewinder Dr.
I'll admit, after seeing a salad bar I thought it would be a bust. I gave it a shot. The steak was fantastic, and the atmosphere does nothing but compliment the meal. I mean if a restaurant like this has been around for over 40 years, they've gotta be doing something right!
Talisker on Main | 515 Main St.
One of the things I find works the best for restaurants is when they use locally grown ingredients. Rarely does it get more local than their own rooftop. Talisker on Main uses ingredients that are grown on their own roof and those from regional farms nearby.
Since they use only local ingredients, the menu often changes. That just means you get the chance to taste more than just one set menu.
Deer Valley Grocery Cafe | 1375 Deer Valley Dr.
Breakfast is the most important meal of the day and Deer Valley Grocery Cafe is where you'll get a good one. The bakery churns out freshly made bread and pastries and the chefs use them to create great meals. You can even revisit for lunch and get a sandwich you will not soon forget.
Vinto | 900 Main St.
Sometimes you want a delicious meal and want it without the whole "sit-down joint" feel. Vinto offers you the chance to have great pizza, pasta, and a kids' menu as well. You get all of this greatness without having to spend too much time away from the other activities you enjoy.
El Chubasco | 1890 Bonanza Dr.
I come from a Mexican home, so I judge Mexican food very harshly. Everything needs to be done perfectly or else I write it off almost immediately. While El Chubasco may not hold a candle to my grandma's cooking (love you Grandma!), they do offer their own flavorful dishes.
The staples here are: burritos, tacos, and enchiladas. But it's the condiment station that will blow you away, use it wisely. My thought is that I can spend time outside, bundled up, playing in the snow. When I've lost the ability to handle the cold, I can head inside where a good meal and some toasty warm heat are waiting for me.
More Travel Ideas
Things to Do in Hilton Head for Adults | Hilton Head is a beautiful place to visit. People often bring their families here for a Disney vacation. But there are things for adults to do that they will enjoy.
Best Tips for Visiting New Orleans in Fall | New Orleans is bursting at the seams with culture and there is nothing like experiencing diverse cultures.
What to Do with a Teenage Girl in New York | Moms and daughters everywhere should be enjoying more time together. In fact, they should experience New York together at least once in their relationships.
21 Things to do in La Jolla California | La Jolla has plenty to offer anyone who visits. It is time to unlock the beauty of California.
15 Best Things to Do in Washington DC | History had its eyes on Washington D.C. and now it is your turn to do the same.