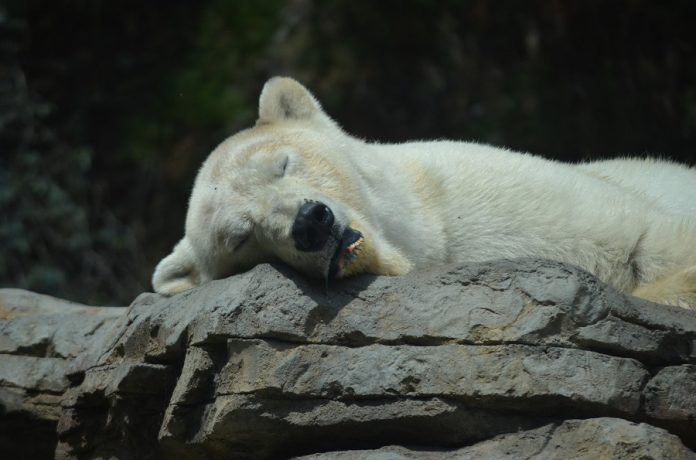 This site contains affiliate links. Please read our Policies for information.
San Diego is one of the most popular travel destinations, and once you've been there, it's easy to see why. The county boasts everything from mountains and beaches to dive bars and craft breweries. If you're planning to visit San Diego as a family, it's easy to think that your options are limited if you're bringing kids. But this could not be further from the truth. When it comes to finding ways for children to enjoy themselves in the area (and for adults to reconnect with their inner child), there are a few things you can't miss when visiting San Diego with kids.
Experience all the best that San Diego County has to offer with this list of ten things you can't miss while visiting San Diego with kids.
If you're looking for a memorable time in San Diego, look no further. Each place on this list is sure to build fun and special memories for kids of all ages. From amusement park rides to science exhibits, kids can explore, learn, and play to their hearts' content. It's also worth noting that the weather is usually pretty fantastic. With all of these things to do in San Diego, it's easy to fill your time when you're visiting San Diego with kids.
Visiting San Diego with Kids | San Diego Zoo
See over 650 species and subspecies of animals in open-air, cageless exhibits at the San Diego Zoo in Balboa Park. Ride the Balboa Park Miniature Train, or take a guided bus tour. Don't forget to stop at any of the four different play areas in the zoo.
Visiting San Diego with Kids | LEGOLAND
LEGOLAND is a great destination for kids of just about any age. Plan on arriving when the park opens and hitting up the most popular rides first. Be sure to make time for the park's playgrounds and Miniland, which showcases famous landmarks, faces, and even Star Wars, built with LEGOS.
Visiting San Diego with Kids | Sea World
Sea World is another amusement park that has it all. From rides to exhibits to touch pools, you can easily spend your entire day at this park. Be sure to make time for the shows, and pick up a feeding schedule so you can participate in feeding some of the animals. Dress appropriately for splash zones, and bring your sunscreen!
Visiting San Diego with Kids | Reuben H. Fleet Science Center
The Fleet Science Center is another great destination for families in San Diego. It offers a play area for kids with lots of hands-on activities for toddlers, preschoolers, and school-aged children. Admission includes an IMAX movie, which is presented on a breathtaking panoramic screen.
Visiting San Diego with Kids | La Jolla Shores Beach
This beach is great for picnics, sunbathing, and playing in the water. If you have older kids, you can rent a kayak and explore the La Jolla Caves together. In low tide, you can also check out the tide pools. For a simple and memorable experience, this one can't be beaten!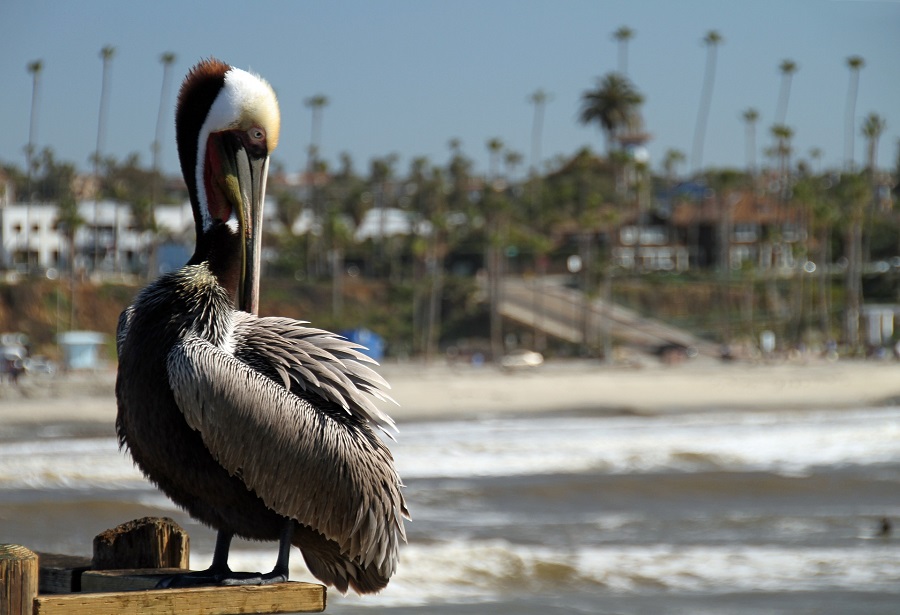 Visiting San Diego with Kids | New Children's Museum
Located in Downtown San Diego, the New Children's Museum is a must-see for families visiting San Diego. The exhibits range from painting on a real truck to playing with kinetic sand in a low-lit therapeutic room. There's a cafe within the museum that has plenty of kid-friendly (and allergy-friendly) snacks and meals, but you can also bring your own food.
Visiting San Diego with Kids | Carlsbad Flower Fields
If you're in San Diego between early March and early May, consider checking out the Carlsbad Flower Fields. Upon entering, kids are given a "passport" to fill with stamps at various stations throughout the fields. You can also wander through a life-size maze of sweet peas. Wear some comfortable walking shoes and be prepared to take lots of photos!
Visiting San Diego with Kids | San Diego Seal Tours
If you're tired of walking, schedule a guided tour for your family. The San Diego Seal Tour is unique because it is done in an amphibious boat. Passengers board the boat on land and tour San Diego before driving down a ramp into the water to find seals.
Visiting San Diego with Kids | Old Town Trolley Tour
Another tour you won't want to miss is the Old Town Trolley Tour. You can get a great overview of the city without much walking. It makes ten stops and a trolley comes about every 30 minutes.
Visiting San Diego with Kids | Donut Bar
All the exploring, playing, and walking is sure to leave you and your family with an appetite. While there are plenty of restaurants and cafes to try in San Diego, one that really stands out is San Diego's Donut Bar. It's usually open from around 7 or 8 a.m. until about noon when the donuts sell out; however, it does open back up at 5 p.m. on Fridays and Saturdays for donut and beer pairings.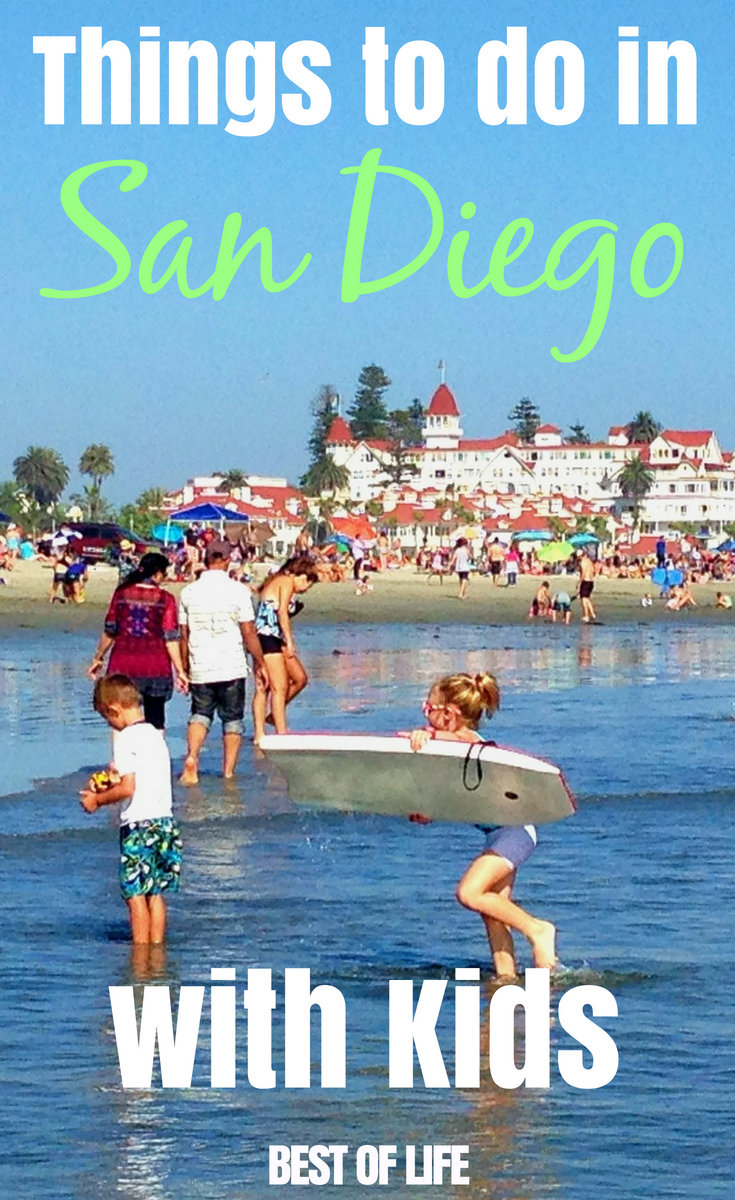 More San Diego Fun
10 Best Places to Watch the Sunset in San Diego
20 Best Wine Bars in San Diego
Best Reasons San Diego is a Beer Mecca
10 Best Things to do in San Diego