Best Beer Cocktail Recipes | List of Beer Cocktails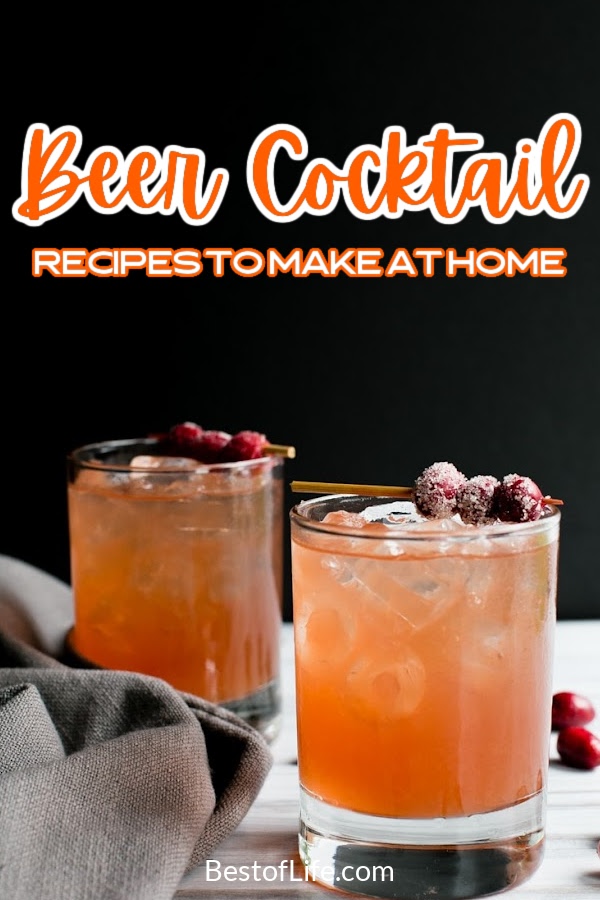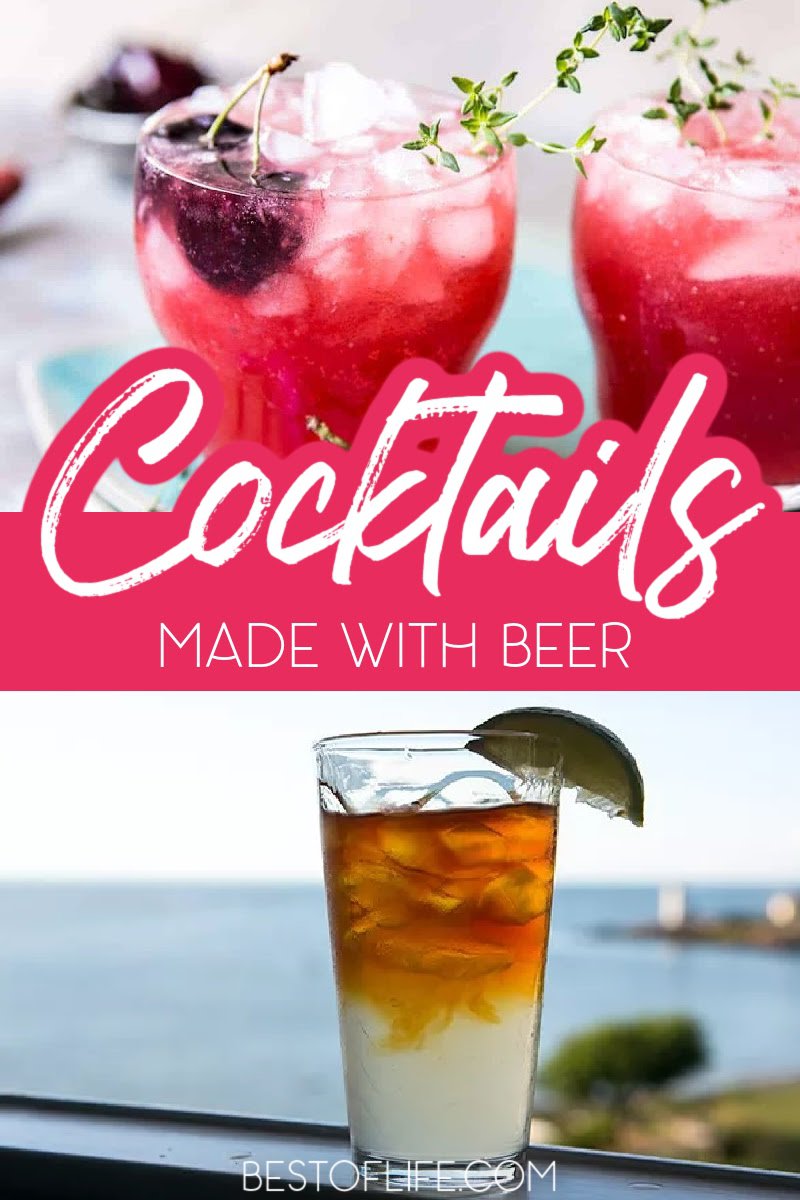 Some of the best cocktails utilize a different ingredient, beer. Using beer in a cocktail is just a good idea. For one, the beer will raise the hardness level in a drink but it will also taste great. There are plenty of beer cocktail recipes that will utilize the already great flavor of a good beer.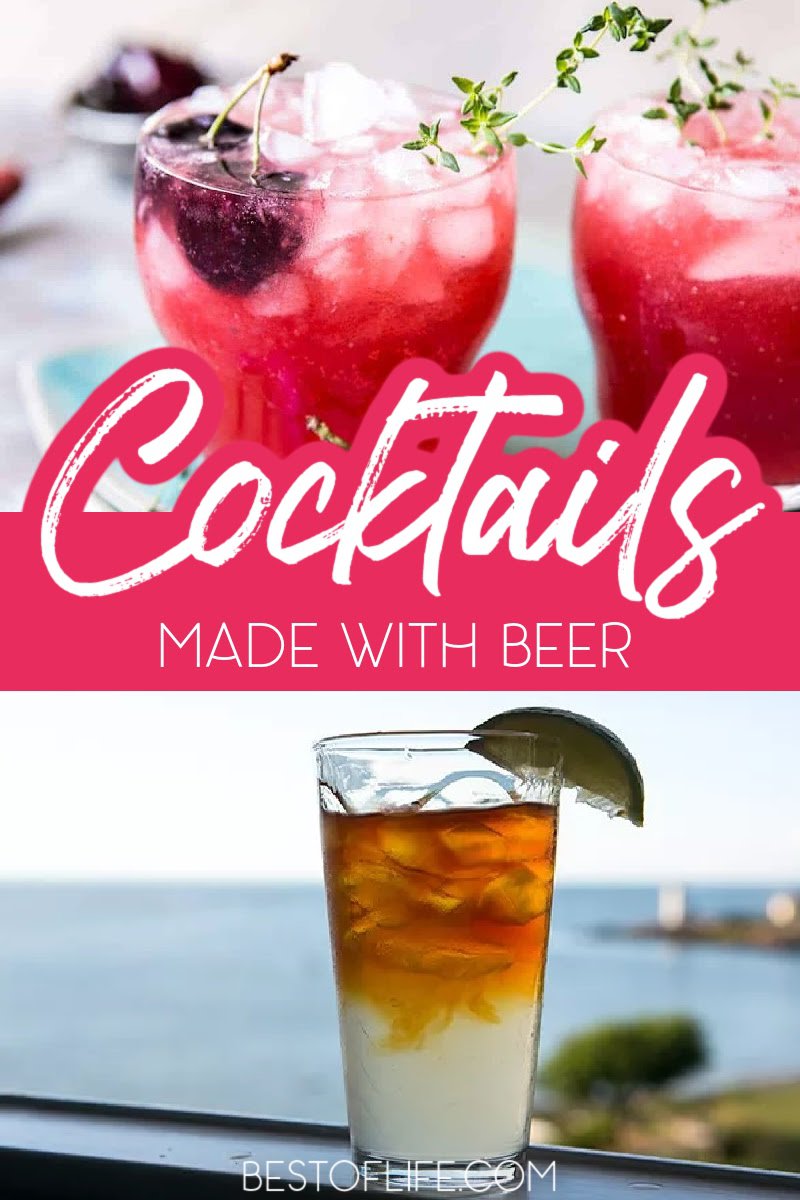 Get creative during your next cocktail party and make some of the best beer cocktail recipes. Craft beer is such a popular niche right now! There are tons of ways you can learn more, get involved, and even create your own brews.
There are DIY kits that you can brew at home, lots of interesting flavors and types of beers that you can create. Perhaps you can find a new hobby in the craft beer industry! People often think of cocktails as drinks that need to be made with hard liquor.
However, some of the best cocktails combine liquor with beer. Beer adds a fizziness to most cocktails that are refreshing and enjoyable.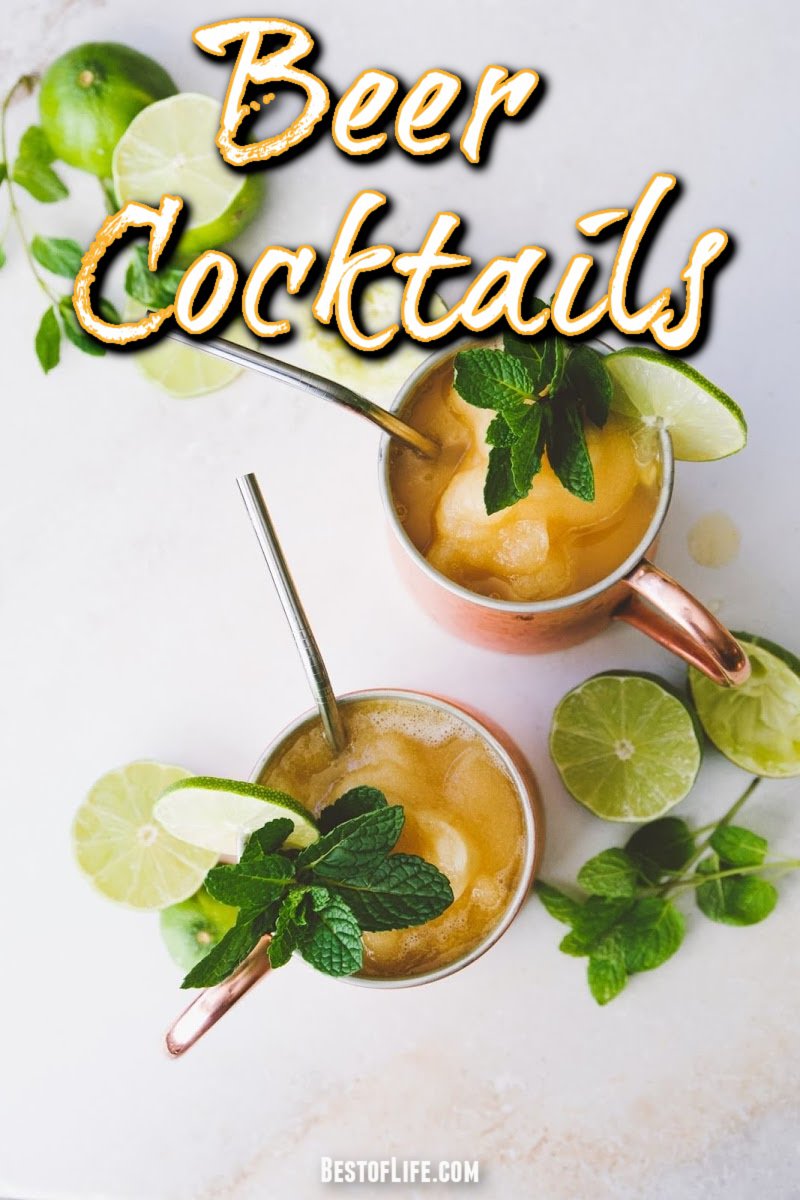 Blood Orange Moscow Mule | The Best of Life Magazine (We love Moscow Mules in my house!)
Berry Beer Punch | Pizzazzerie
Lemonade Beer With Cherry Rum | Shugary Sweets
Peach Moon | Maple Spice
Arnold Palmer Shandy | Wine in Mom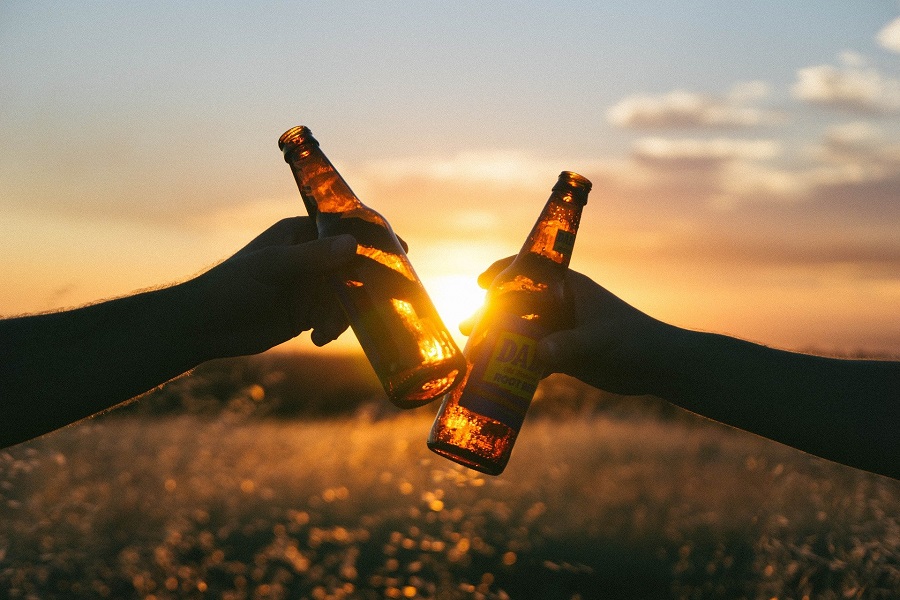 Better Than Average
However, these beer cocktail recipes are not your average refreshing cocktails. You will notice that these pack a little more punch. In fact, you might end up enjoying these cocktails more than you do regular cocktails. So will anyone you share the recipes with at a party or small gathering.
Corona Sunrise | Sugar and Soul
Raspberry Beer Cocktail | Pretty Plain Janes
Strawberry Lemonade Beergaritas | Wine and Glue
Ginger Saketinis | Simply Whisked
Frozen Peach Bourbon Mule | Kitchen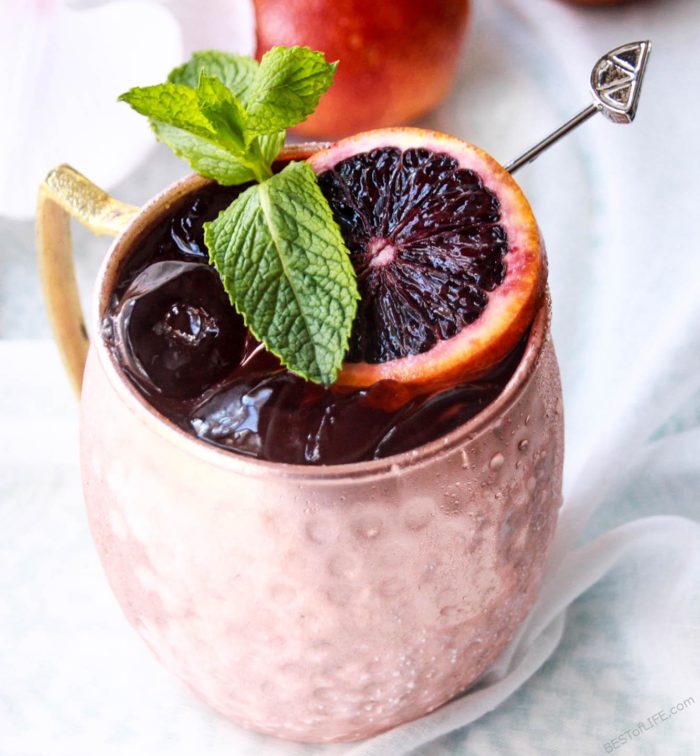 Outside the Beer Can
Don't be afraid to venture outside of your comfort zone when it comes to these drinks. These are new breeds and might not sound as great as they really are. For example, have you ever considered making a mimosa with beer? Right, doesn't sound all that great but it truly is amazing!
Dark and Stormy | Simply Recipes
The Big Sister | Vanilla And Bean
Arizona Mule | Real Housemoms
Lemonade Beermosa | Foodgawker
Fizzy Watermelon | April Golightly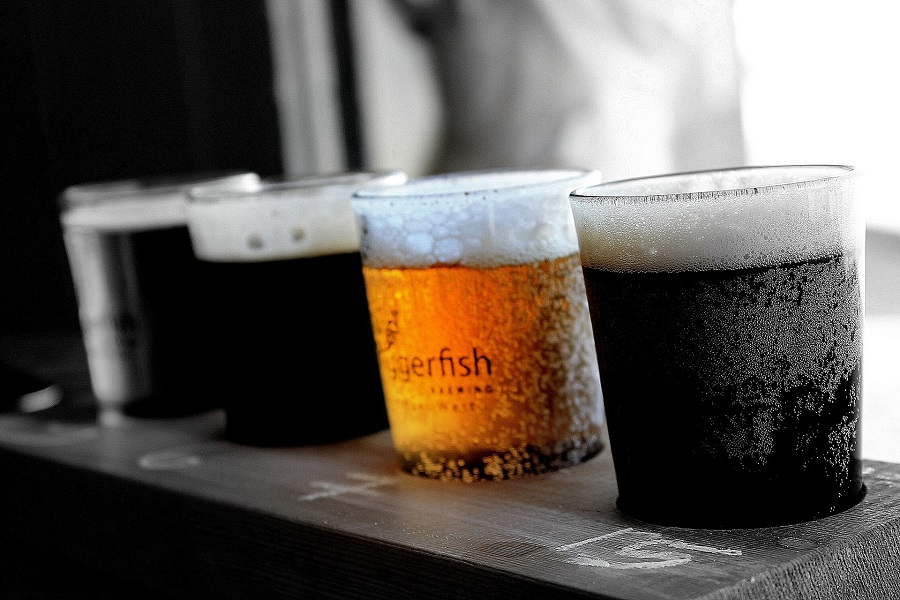 Share the Wealth
You will want to share these drinks with friends and family and we don't blame you. Finding something this tasty, this unique is absolutely shareable. Now pull out your favorite beer and invite the neighbors over for some drinks.
Blackberry Whiskey Smash | Domesticate Me
Ginger Cherry Vodka | Half Baked Harvest
Basil Plum Pimm's Cup | Bloglovin'
Pineapple Ginger Ice Cream Float | Beard & Bonnet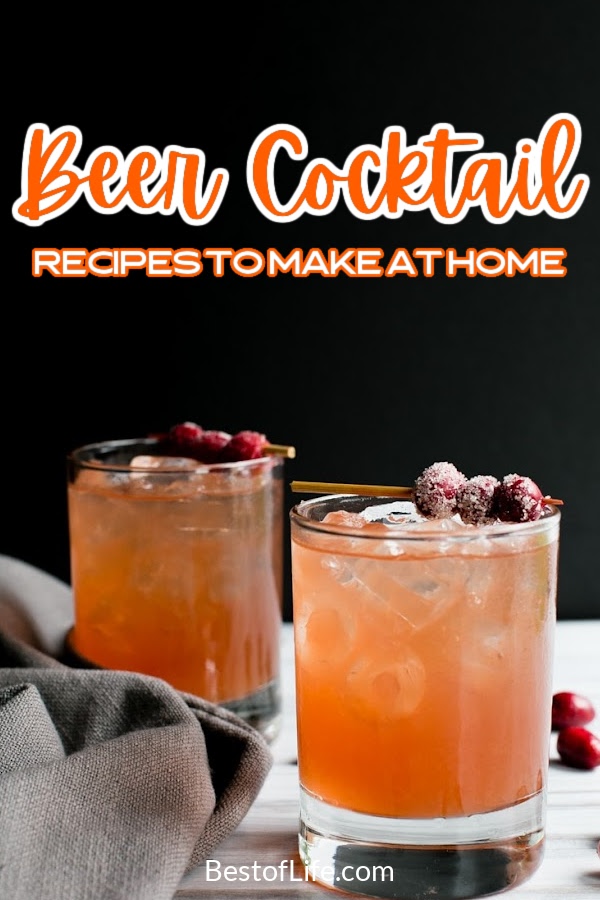 More Beer
Best Craft Beer and Food Pairing Tips | Craft beer may not belong in a cocktail. That's just because they are perfect on their own and even pair well with some food.
Beer Dip for Pretzels | Game Day Dip Recipes | Game day is the day when we all will be drinking something, why not add some of that drink to the dip?
Best Ballparks for Craft Beer Lovers | If you know, you know. Ballparks are good for hot dogs, beer, and that's about it.
More Things to Know About Craft Beer | Thought we were done with craft beer? Far from it, there are still some things you should know.
IPA Beer Knowledge – Best Things to Know | IPA is another type of beer that you should know more about before you start ordering whatever sells.