10 Best Red Wines Under $30 | Mid Priced Red Wines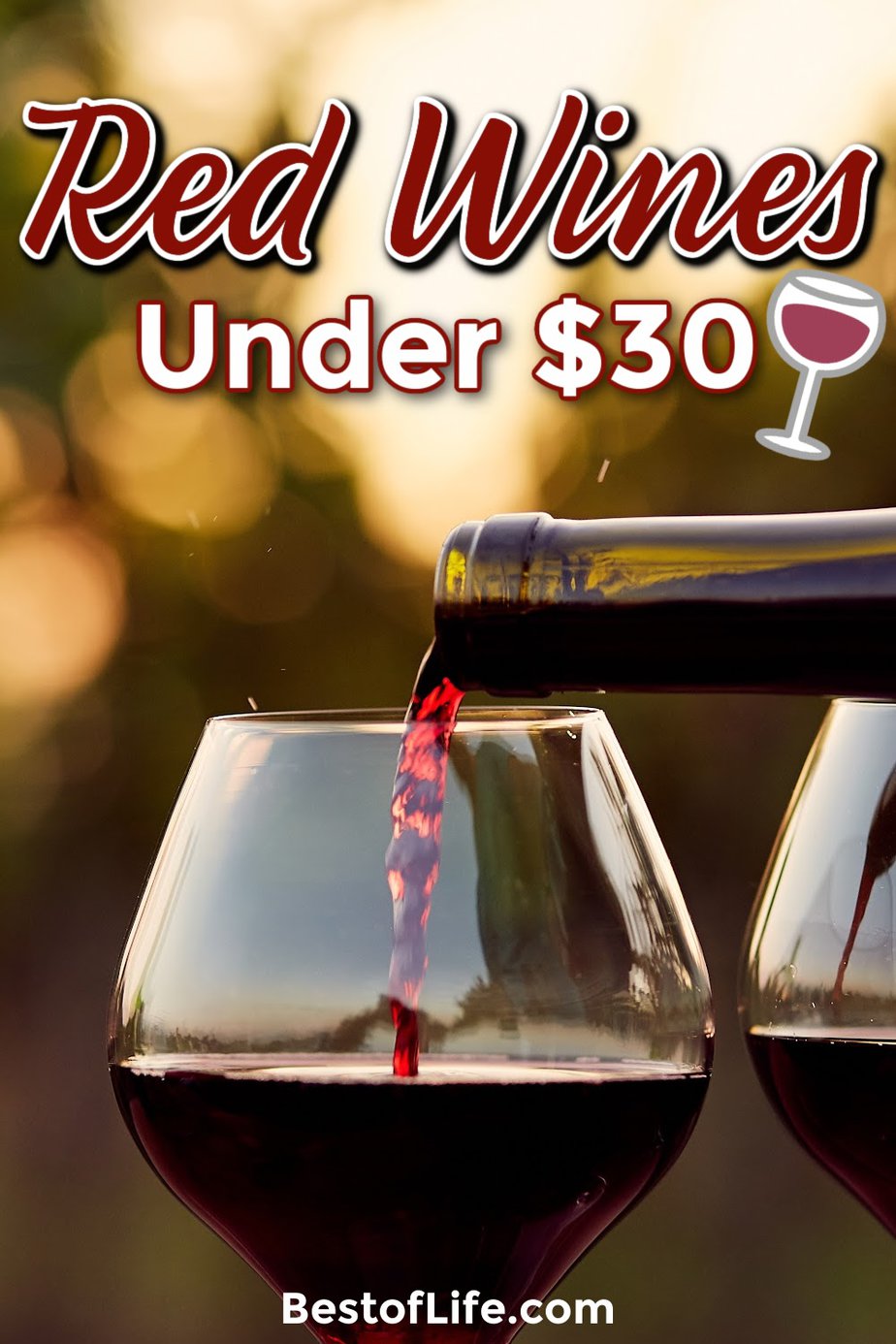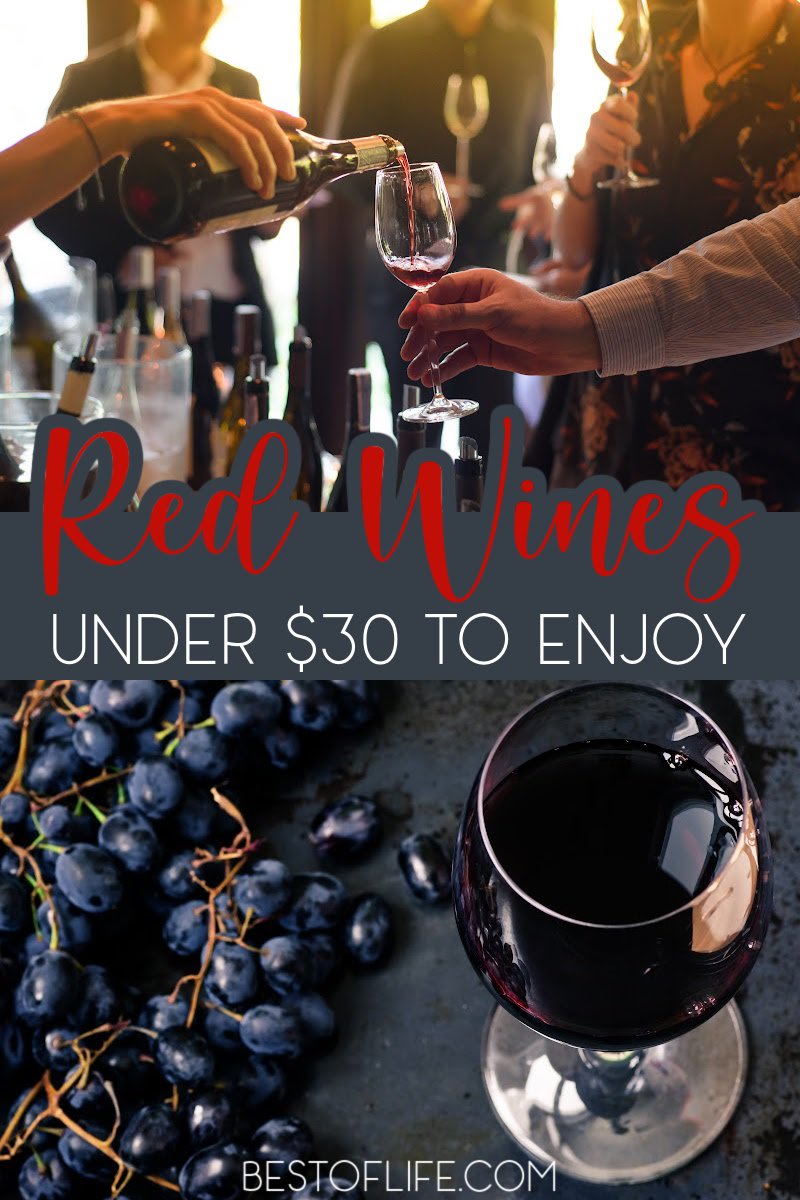 The grapes aren't higher value, the dirt might be better quality, but you won't taste as much, the wine-making process is the same.
Why does an $80 bottle of wine taste better? It is the price tag that you're tasting. In fact, you could find the best red wines under $30 and get the exact same quality wine as the $80 bottle.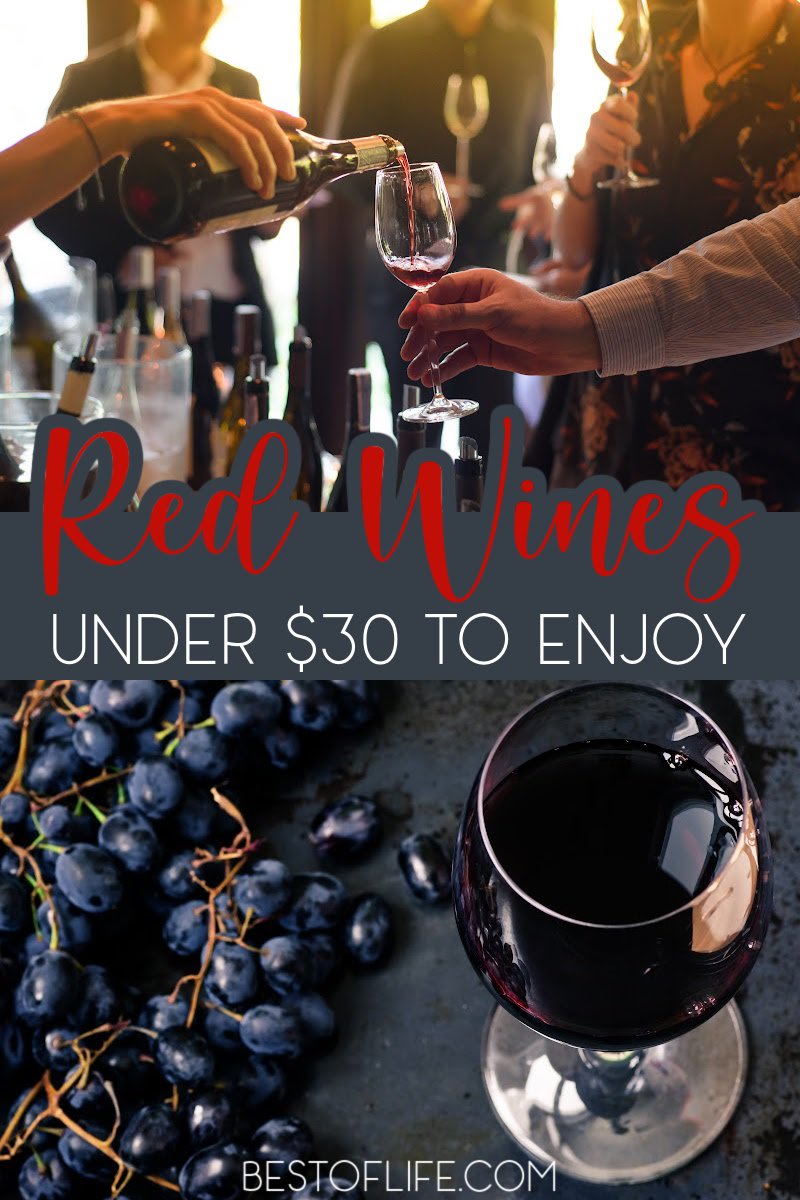 There have been developments in the wine community that has been becoming uncovered over the last few years. An expensive bottle of wine tastes better than a cheaper bottle of wine. The best red wines under $30 offer a smooth profile and are perfect for dinners and happy hours with friends or a night in alone.
Studies have been done that prove a cheap bottle of wine could sneak past many wine enthusiasts. That is to say, the price of a bottle of wine doesn't have much to do with the quality of the wine itself. Instead, it is a mix of name brand, location, and quantity made that build the price you pay.
As a result, you can easily find the best red wines under $30 and still have a quality tasting wine on your hands. Some people may claim that they can taste a difference and there are differences there. However, no taste difference justifies spending hundreds of dollars on a bottle of wine.
Instead, you can save a few bucks and drink the best wines available. You just need to know what to look for.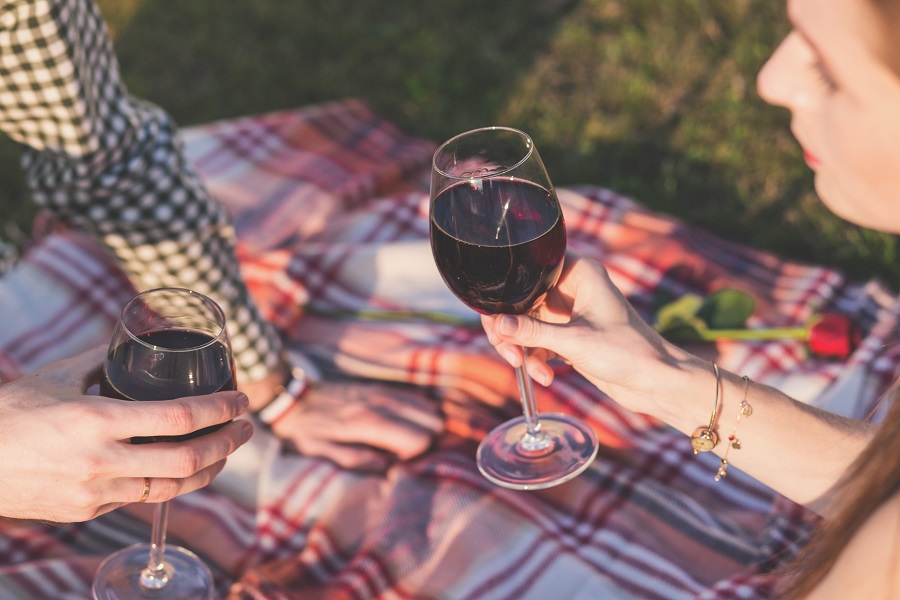 Diviner Cabernet Sauvignon | $27.99
This wine comes from Santa Ynez Valley in California. However, the area is one of the most underrated areas to grow vines. Still, this wine hits all the notes you want with notes of blackberries, vanilla, and rosemary. Diviner Cabernet Sauvignon pairs well with BBQ or roasted meals.
Folly of the Beast Pinot Noir | $18.00
If there was ever a wine that should be used to stock up on for parties it would be Folly of the Beast. This wine is extremely affordable and comes from the Central Coast of California. In fact, this wine is not only one of the best red wines under $30, but it might also be your next favorite bottle.
You can use this wine to sip on with family and friends over a nice spread of wine finger foods like meats and cheeses.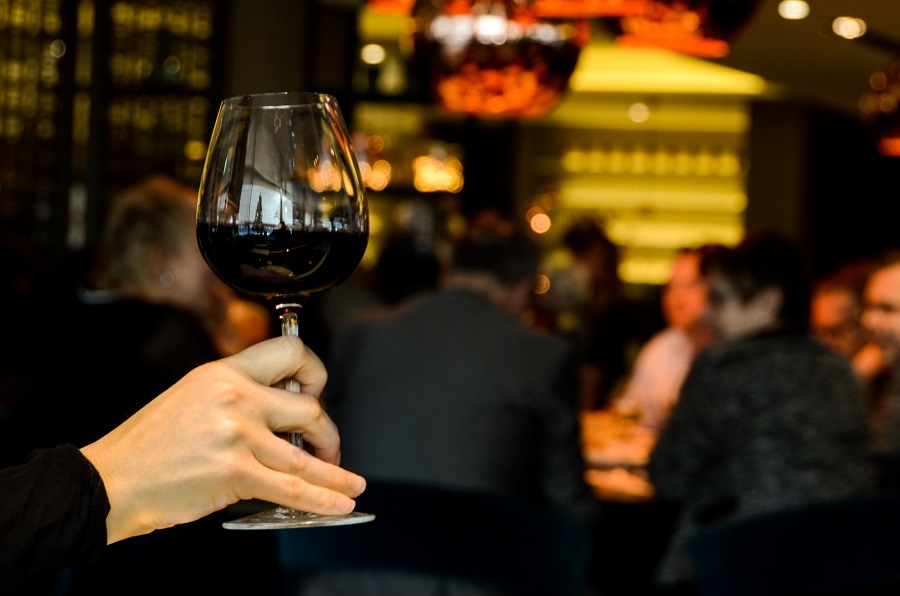 Best Red Wines Under $30 |
Motto Unabashed Zinfandel | $10.95
Fall wines come in many different types but Motto Unabashed Zinfandel is the go-to fall wine for many. This wine has a plummy aroma but also has hints of spice that you can truly pair with almost anything. This bottle of wine is perfect for sipping and enjoying leisurely.
Dark Horse California Cabernet Sauvignon | $7.99
Modesto, California hasn't always been known for its wine. It has been known as the Central Valley and for its many different farmlands nearby. But Dark Horse really puts Modest on the map for many wine lovers. This wine is not only extremely affordable it is also one of the best red wines under $30 and that's an understatement.
You could buy 3 bottles of Dark Horse for the cost of one $30 bottle. You will enjoy it just as much as any other bottle of wine.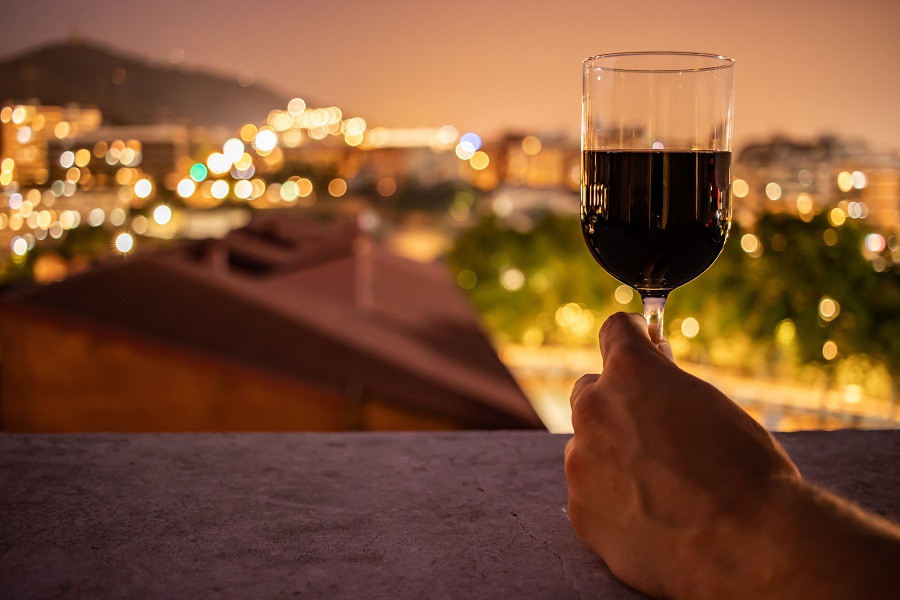 Best Red Wines Under $30 |
7 Moons Dark Side Red Blend | $12.99
There are some wine enthusiasts who might scoff at the idea of drinking a blend. However, they might not have tried 7 Moons Dark Side Red Blend. This wine comes from a blend of 7 different grape varietals. The end result is a bold, blackberry-caramel flavor that is both amazing and intriguing.
Hess Allomi Cabernet Sauvignon | $15.99
The Allomi Vineyard is a relatively new one but it has already become a favorite among wine enthusiasts. The area is hot, and the growing season is long. That length of time allows the grapes to ripen perfectly and the end result is this amazing wine. This wine has a floral aroma but has vanilla, oak, and even pepper flavors.
It truly is a good wine to enjoy whenever you'd like.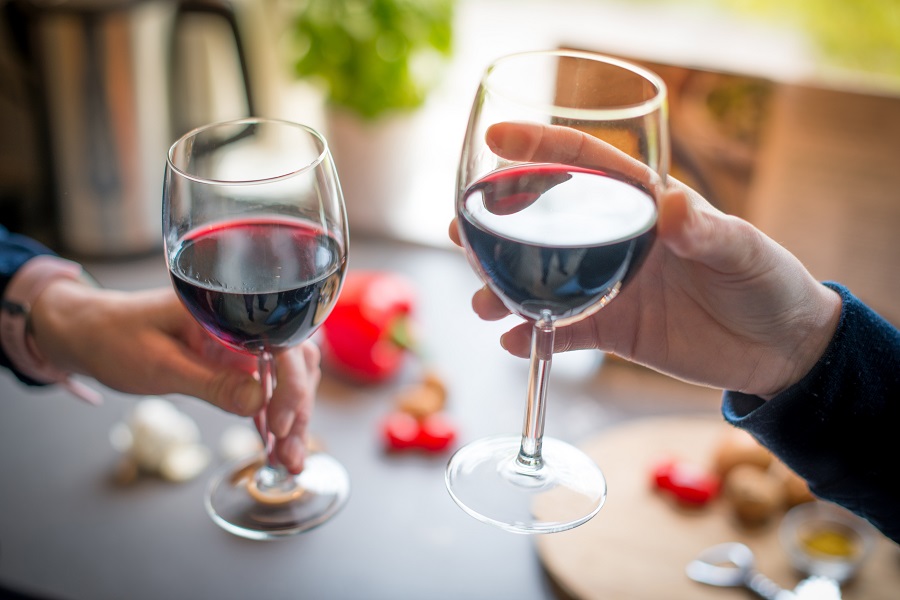 Best Red Wines Under $30 | Westmount Pinot Noir | $25
Westmount really hits the mark here, especially for Americans. That is because this wine pairs very well, almost scary well with a burger. That's right, anyone will tell you that this wine goes with a juicy burger and the pairing is perfect.
There is a berry flavor to this wine that will make you want to get to grilling as soon as you take in the aroma.
Santa Julia Malbec Bonarda Tintillo | $9.97
You may be put off from the screw-top bottle but don't back out just yet. This bottle of wine is filled with flavor that is both ripe and crisp. In fact, some may even prefer to chill this wine a bit before enjoying. Chilled red wine isn't always on the menu. However, you should try it if given the chance.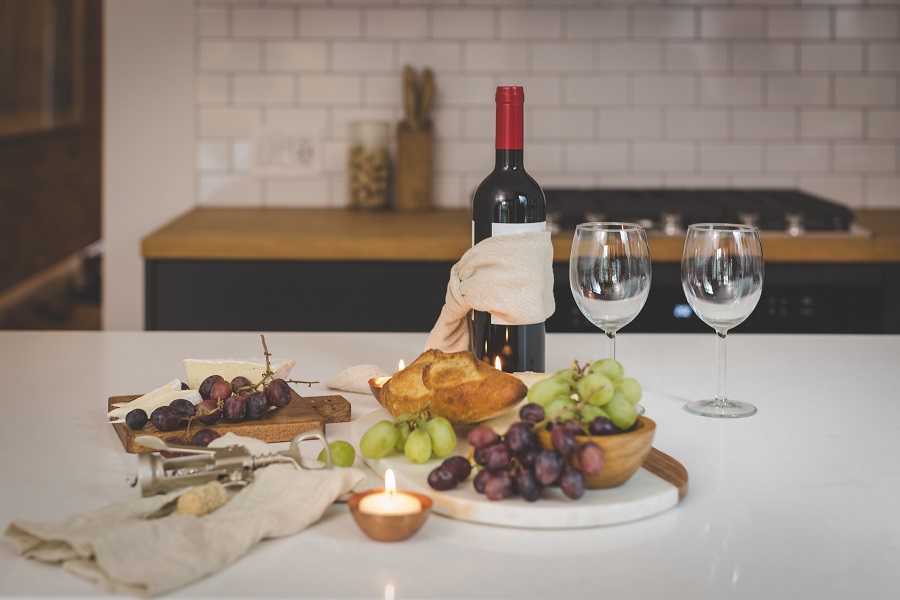 Best Red Wines Under $30 | Cooper & Thief Barrel Aged Red Wine Blend | $26.99
The blend is back and still better than you might expect. In fact, this red blend is one of the best if not the best red wines under $30. This wine is barrel-aged, similar to how bourbon is made. The wine spends 3 months in whiskey barrels before making it into the bottle. That time gives the wine a smoky flavor you will truly enjoy.
Columbia Winery Columbia Valley Merlot | $16.99
No best red wines under $30 list would be complete without a Columbia Merlot. This wine provides a classic merlot flavor. That means deep and dark berry and plum flavors with an acidity that is truly welcoming. Smoked meats would go great with this wine, and you will be happy you paired the two.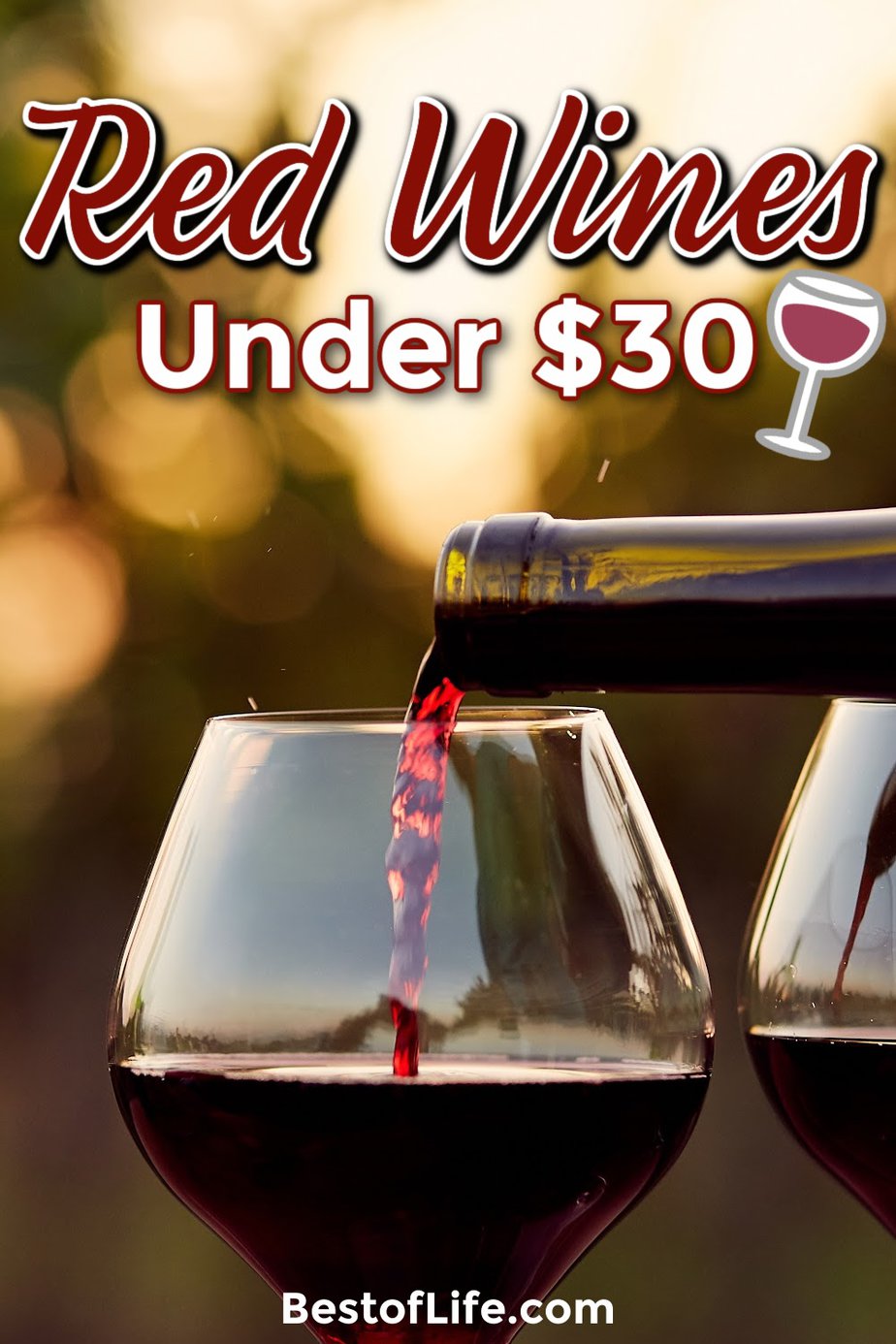 More Wine
31 DIY Boozy Gifts for Wine Lovers | Wine lovers are a very particular group of people that would appreciate only a very particular type of gift.
White Wine Pasta Sauce Recipes | Wine is not only good to drink, it can also be used in recipes to enhance them even more.
Wine Temperature Guide for Red and White Wines | Enjoying wine means keeping it the right temperature so that you get the flavor that was intended.
How to Store Wine | Wine Storage Tips | Storing wine is not as simple as putting it on the shelf, especially if you want it to continue getting better and better.
How Long Wine Lasts After Opening | Opening a bottle of wine will end the process that makes it taste even better. But you can't enjoy it without opening it, so how do you store it if you don't finish it?