Best Date Night Recipes to Make Together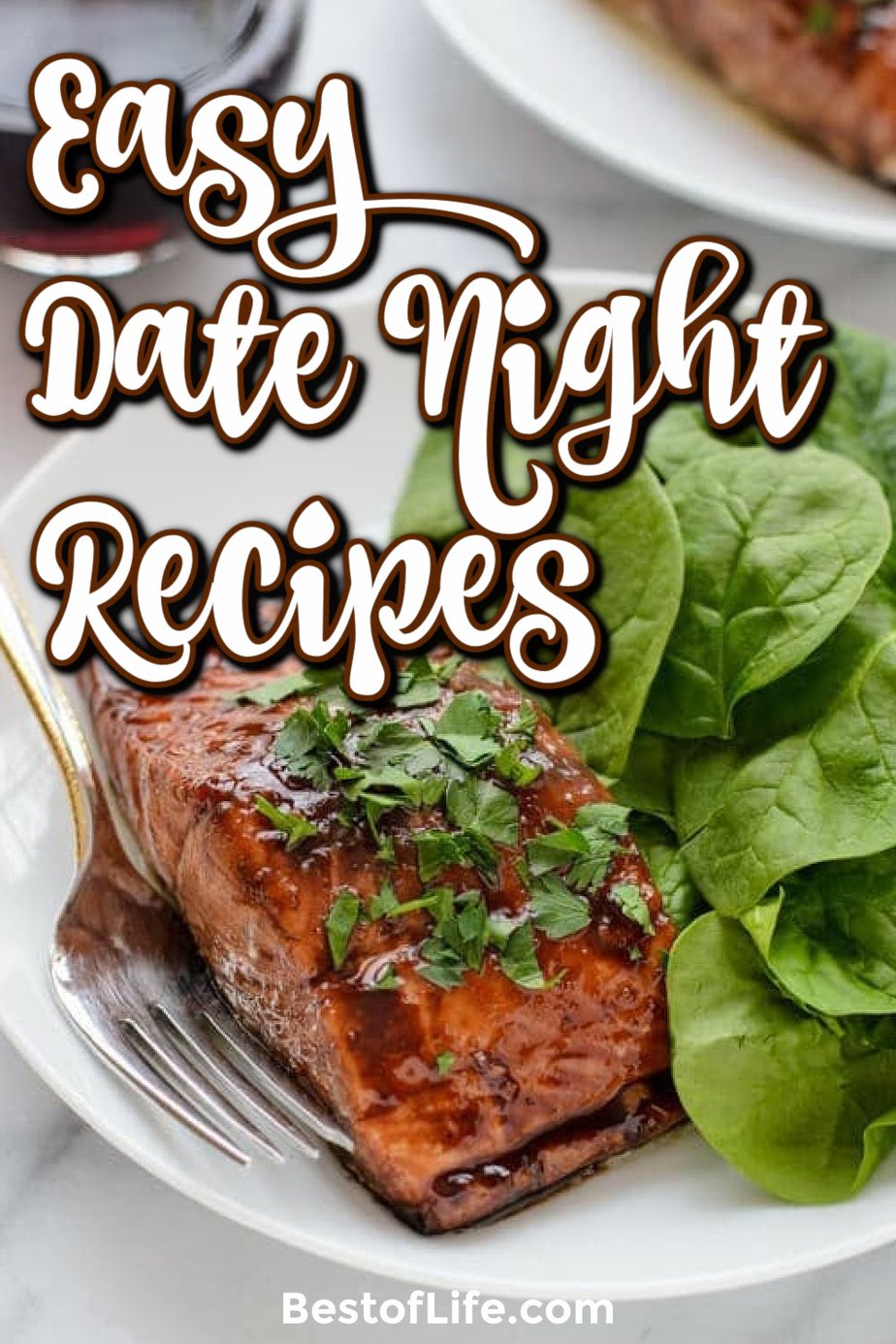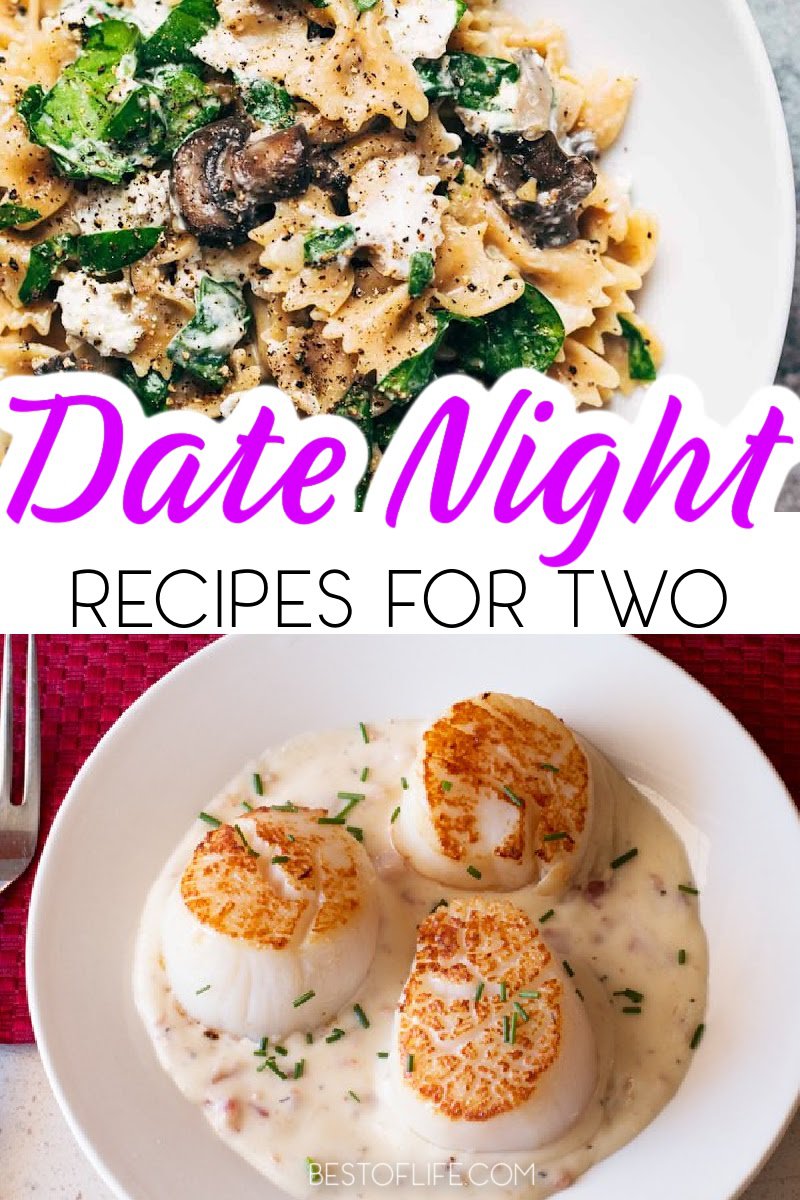 Date nights mean a night of romance and togetherness that can revitalize or strengthen a relationship. You can go out on the town and see a movie, grab a drink or you can just stay home. If you choose to stay home, you'll need some of the best date night recipes available.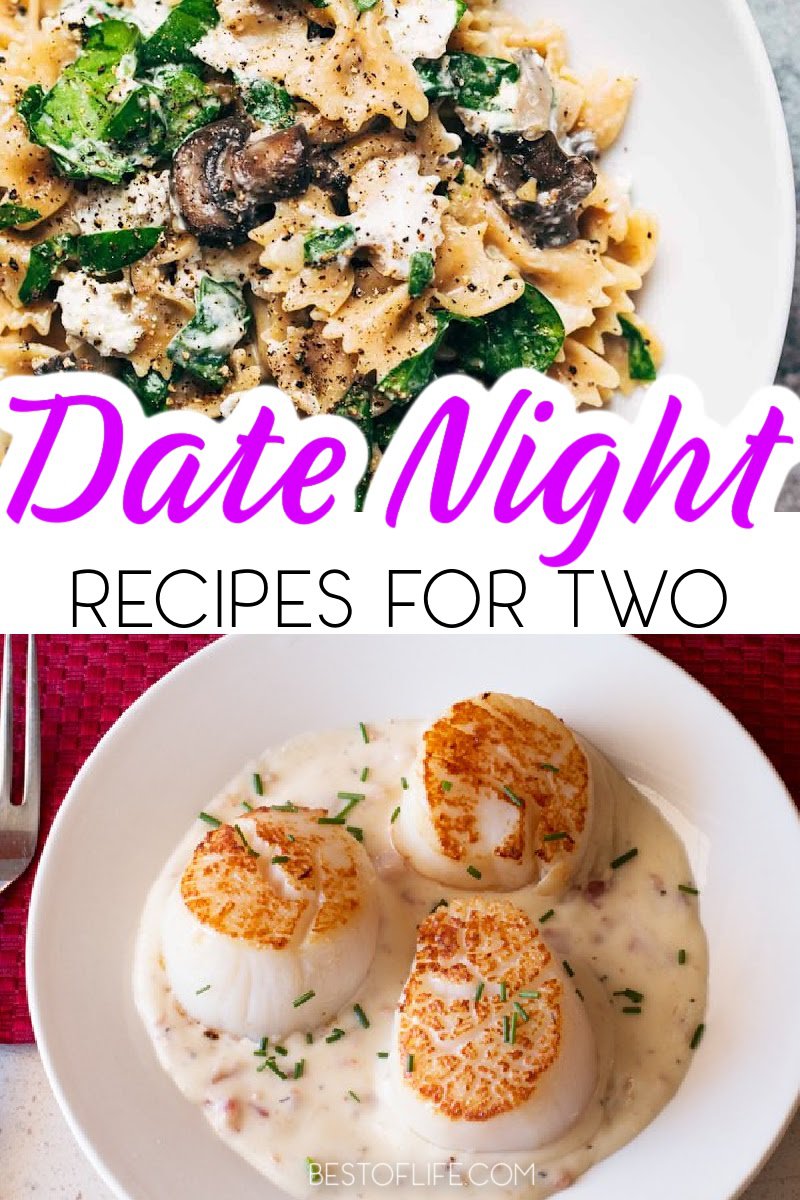 Going out on the town for a date night is fun, but to get more romantic all you need is your home, your loved one and some of the best date night recipes. I enjoy a date night out on the town or seeing new sights but every now and then, the best date nights often happen right at home for us.
Our kids are old enough now that they are happy on their own upstairs chilling and playing XBOX so hubby and I can make a nice meal, open a bottle of wine, and have a quiet date night right in the comfort of our home. It's even more fun when we open a bottle of wine and cook together with some music playing in the background.
So, dim the lights and enjoy some of these best date night recipes for a romantic night at home.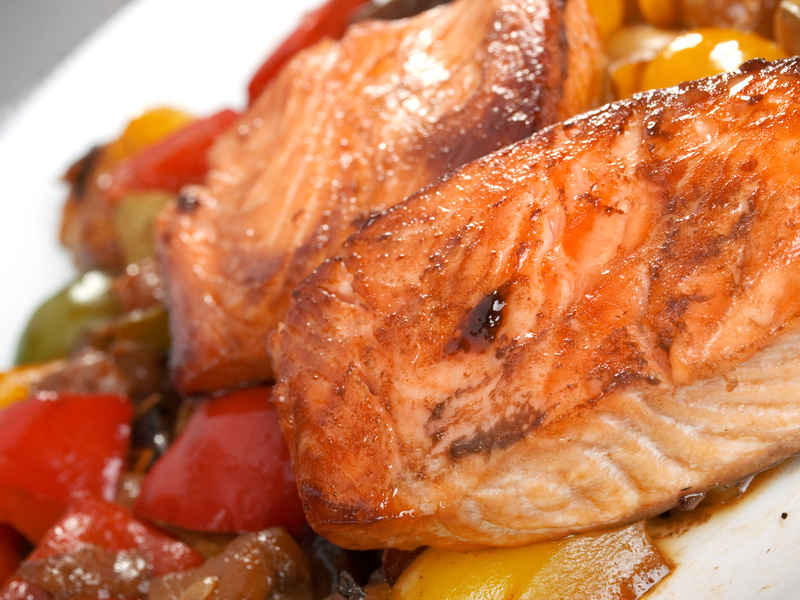 Date Night Beginnings
There are many different types of date nights. You could go on a date at a theme park or at a movie theater and both would be great. Another option would be to go to a fancy dinner or go on an adventure somewhere. There really are so many date night options.
But the first step is planning the actual date of the date. Then, you will need to figure out what you're going to do on that date.
Chicken in Creamy White Wine Sauce | Go Eat & Repeat
Spinach and Roasted Red Pepper Stuffed Chicken | Jessica N Wood
Date Night Mushroom Pasta | Pinch of Yum
Chipotle Shrimp Tacos with Cilantro-Lime Crema | Cooking Classy
Balsamic Glazed Salmon | Well Plated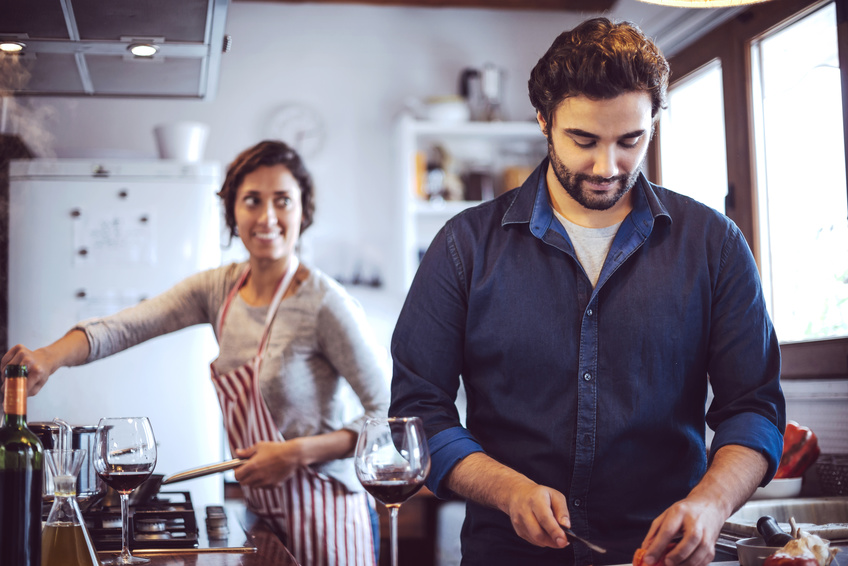 Home Sweet Home
Date nights aren't exactly the same as dating. Date nights are for couples who have already been together for a while and need to find time to keep that relationship strong. Between work, family, maybe even kids, life can get really crazy. We start to lose sight of our relationships, it isn't uncommon.
But date nights can help keep your relationship strong and rules don't always apply to date nights. There is absolutely nothing wrong with staying home and enjoying date night from the comfort of your own dining table.
Pan Seared Scallops with Bacon Cream Sauce | Cake n Knife
Baked Ravioli with Vodka Sauce | Cooking and Beer
Wild Mushroom Risotto | The Modern Proper
Pull-Apart Pizza Bread | Sweet and Simple Living
Creamy Shrimp Enchiladas | The Girl Who Ate Everything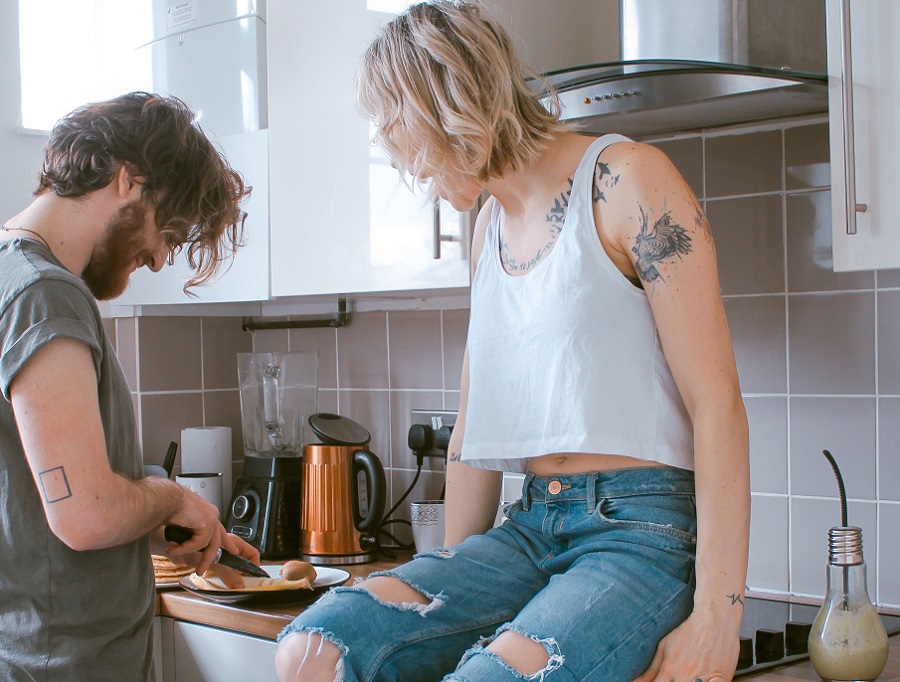 Fine Dining at Home
You have decided to stay home and that is awesome. The point is that you have decided to spend a romantic time with your significant other. That is what is really important. The best way to spend a date night at home is with a nice meal.
You don't need to be a rated pro chef to cook up something amazing. In fact, all you need is a good recipe or two. These date night recipes are perfect for this exact purpose. They will provide you with a great meal and an impressed date.
Sausage and Asparagus Pasta | Our Southern Home
Baked Spinach and Ricotta Rotolo | RecipeTin Eats
Steak with Creamy Gorgonzola Sauce | The Gracious Wife
French Pork with Apple Cream Sauce | The Wanderlust Kitchen
Garlic Herbed Skillet Potatoes | The Love Nerds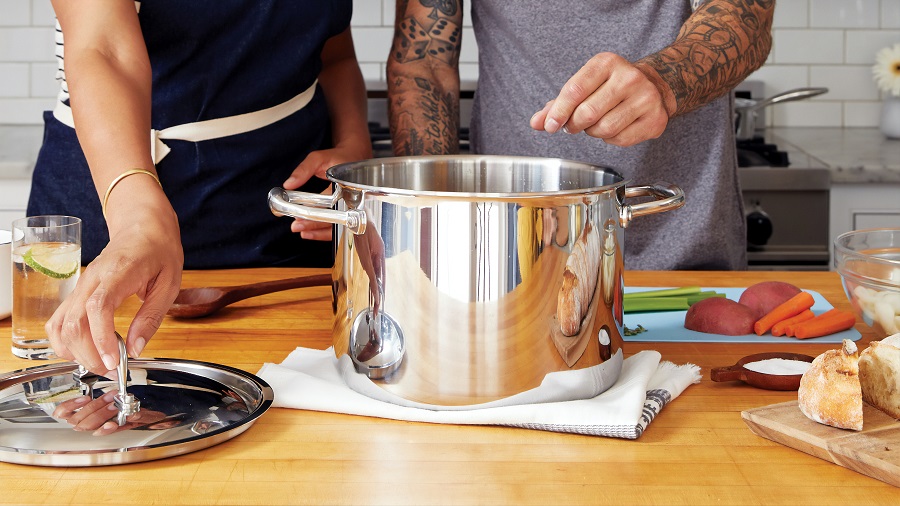 Date Night Recipes
You can make as many of these recipes as you'd like and each one will result in something amazing. But you should be sure not to go overboard. We wouldn't want you filling up on these dishes before you have time to…You could also use these recipes to impress a first date.
Though, having a first date at your home is never recommended. There are surely situations when it is okay but most times it is not. You could, however, make a couple of recipes and then bring them on a picnic. That would be a great first date. Either way, there is plenty to enjoy here, to say the least.
Crab Linguine Carbonara Pasta | Blackberry Babe
Blackened Chicken with Roasted Garlic Alfredo | Plain Chicken
Brookie | Cafe Delites
Chicken Parmesan | Dessert for Two
Authentic Italian Tiramisu | Recipes from Italy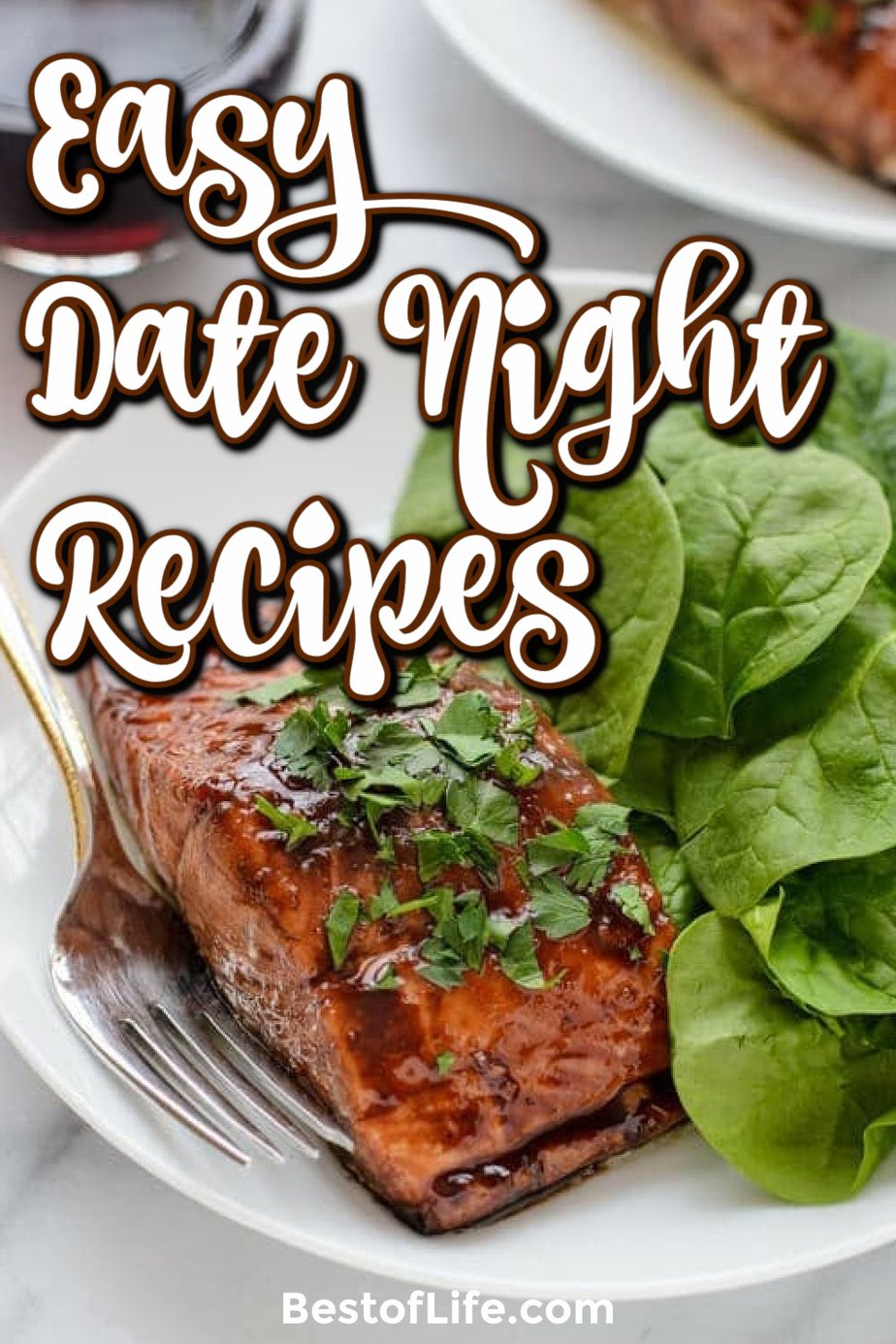 More Recipes
Easy Pumpkin Spice Bars Recipe | Pumpkin spice bars make for a great, seasonal dessert after your romantic dinner.
Best Chocolate Chip Cookie Recipes | You can also go with some chocolate chip cookies. But these aren't just ordinary chocolate chip cookies, they are the best.
Easy Edible Cookie Dough Bites Recipe | But everyone knows a little edge living is important, so skip the oven and enjoy raw cookie dough bites that are safe to eat.
Instant Pot Beef Stew Recipe | Stew is not exactly a romantic dish but that doesn't mean it doesn't taste amazing.
Homemade Tzatziki Sauce Recipe | Some of the best recipes start with a sauce instead of the star of the dish. This tzatziki sauce is a great starting point.