Best Breakfasts For Single Guys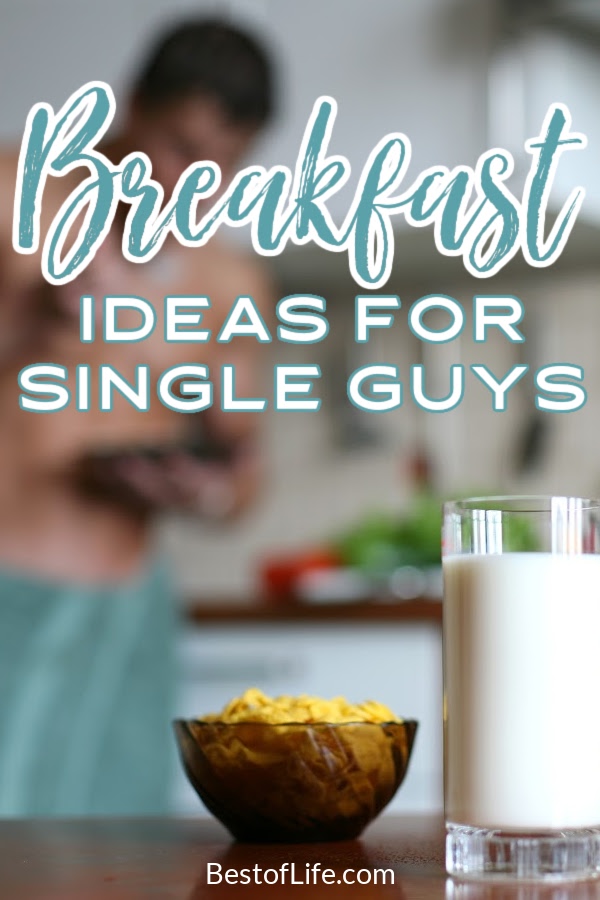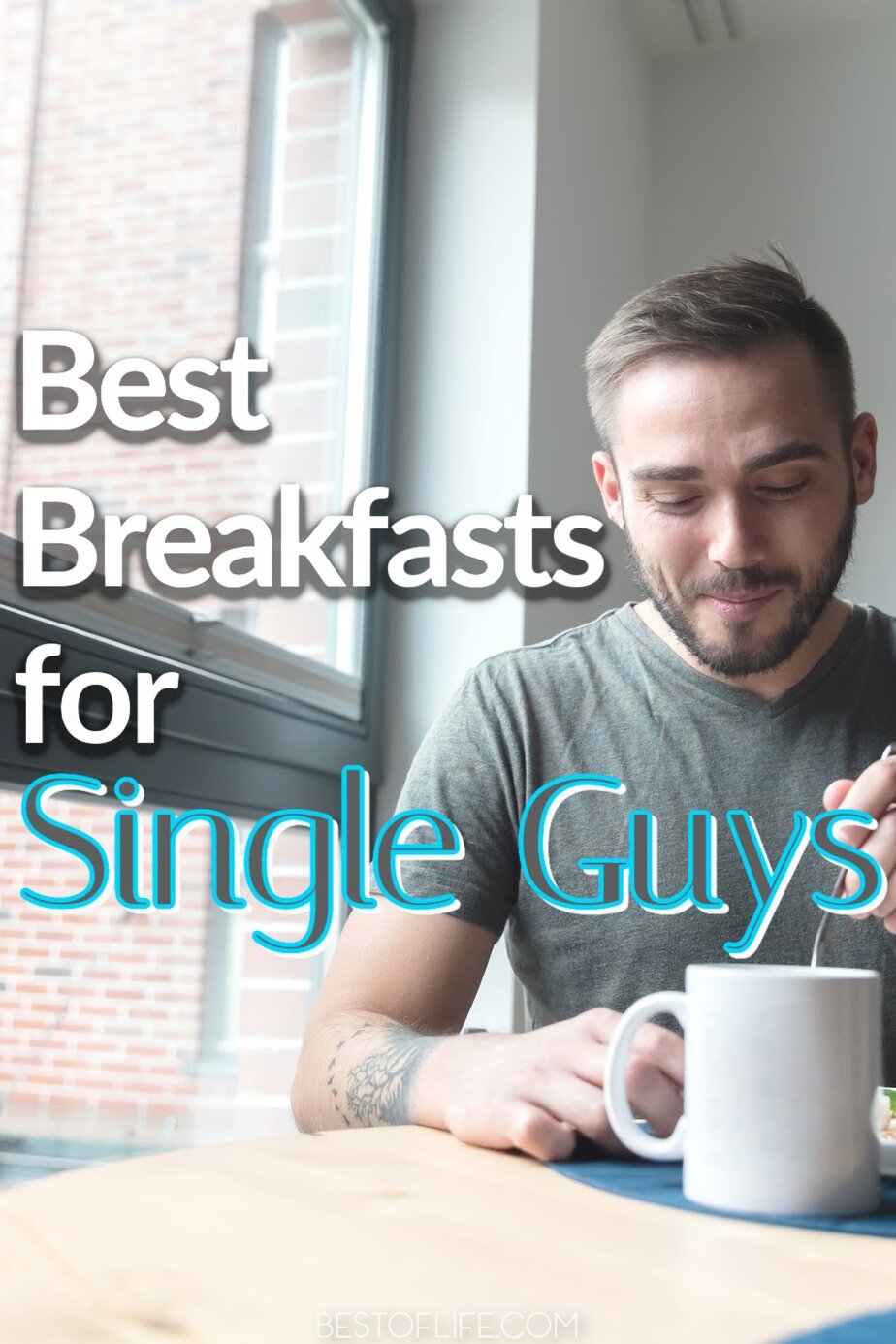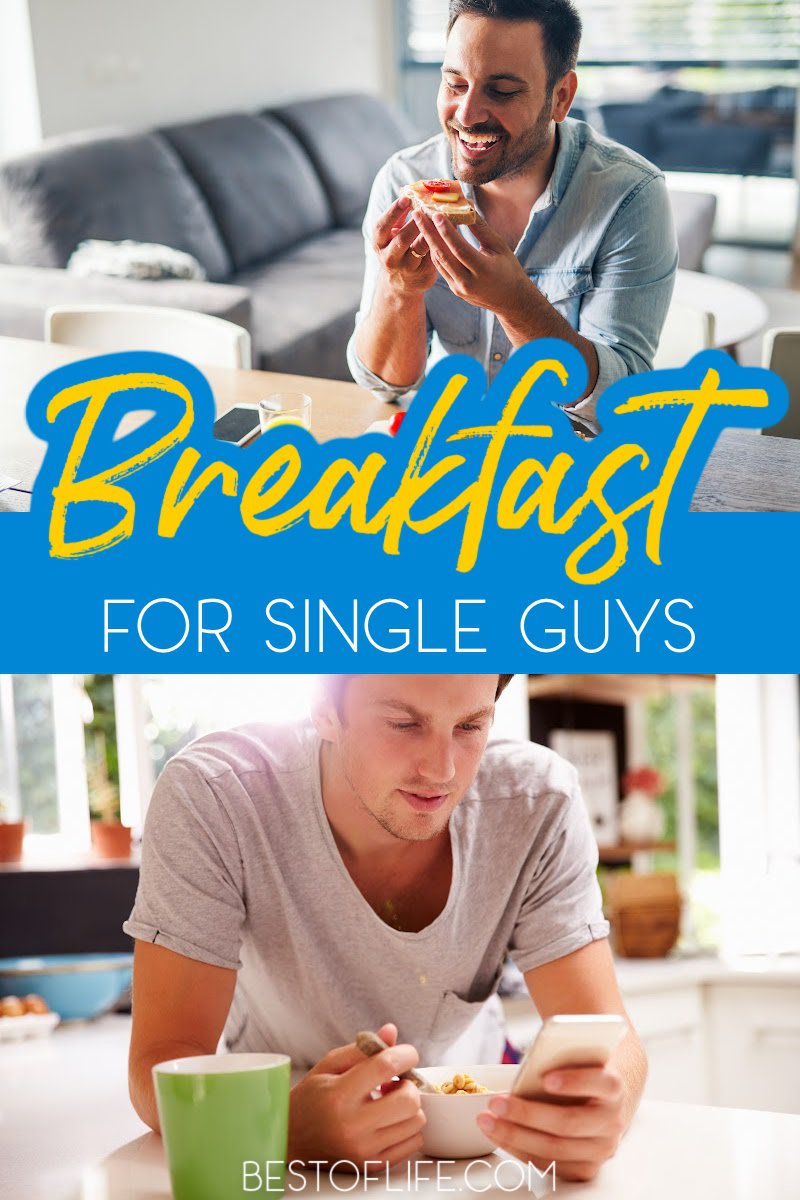 Let's be real for a second, I'm one of the many men out there who are lazy when it comes to the best breakfasts for single guys. I mean every now and then I get bitten by the cooking bug and pretend to be a chef (I'm not). However, most often, breakfast to me is toast with butter, a bowl of cereal, or nothing but an energy drink.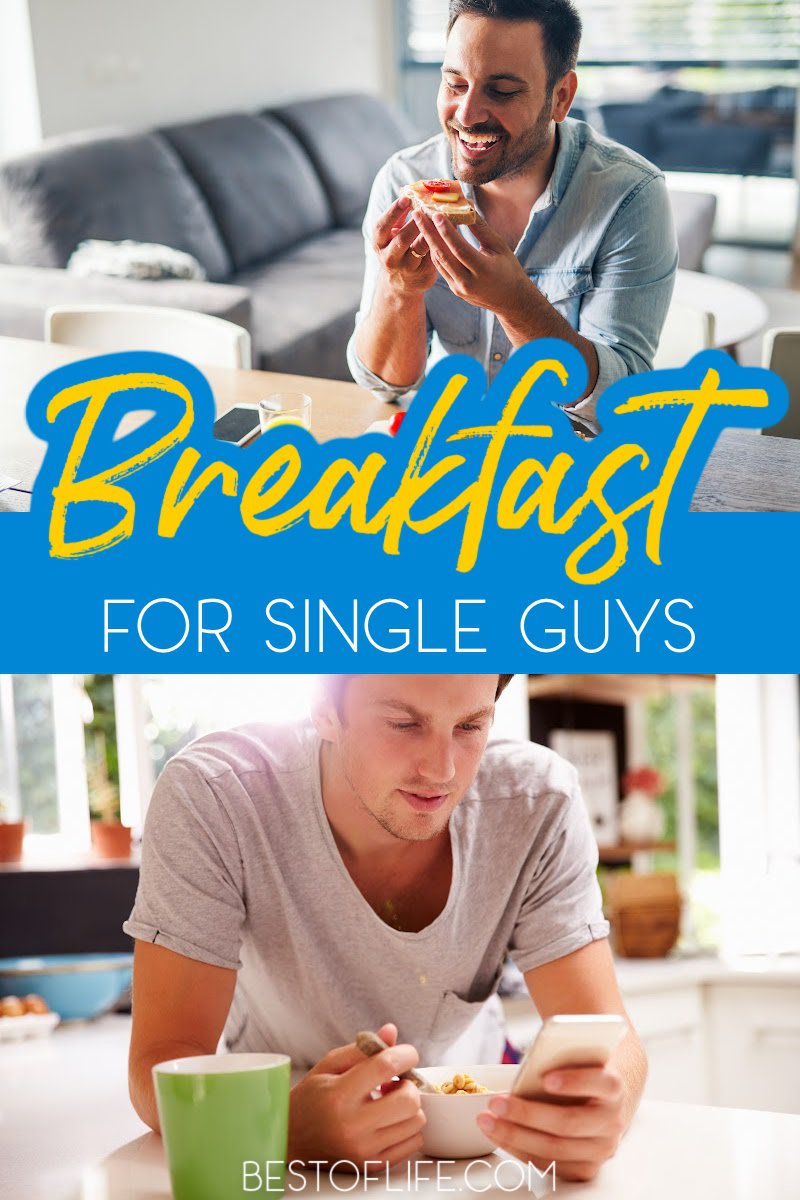 When it comes to being a single guy, breakfast is an afterthought, but that doesn't mean you can't enjoy the best breakfasts for single guys. BUT, if I have to, I can actually make a meal. One that might be healthy – or not. But I do know this – my best breakfasts for single guys are worth a try.
Omelet
Any type of omelet doesn't matter. These are simple to make and can have whatever you have time to add. Running late for work? Just add cheese. Have a leisurely morning? Cut up some bell peppers and other veggies and oh, add some bacon or sausage. Whatever you want.
Bowl of Fruit
What's easier than just rinsing off something that grew on a tree or in the ground or wherever your favorite fruits grow?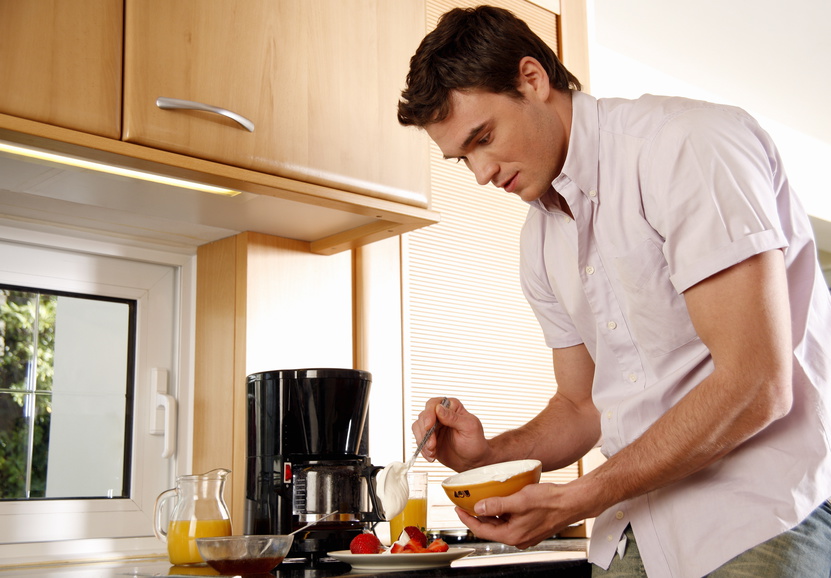 Breakfast Sandwich
This is my go-to not just for breakfast but for lunch too! Look at that, two birds, four slices of bread. Again, like the omelet, you can get as extravagant or as lay as you want here.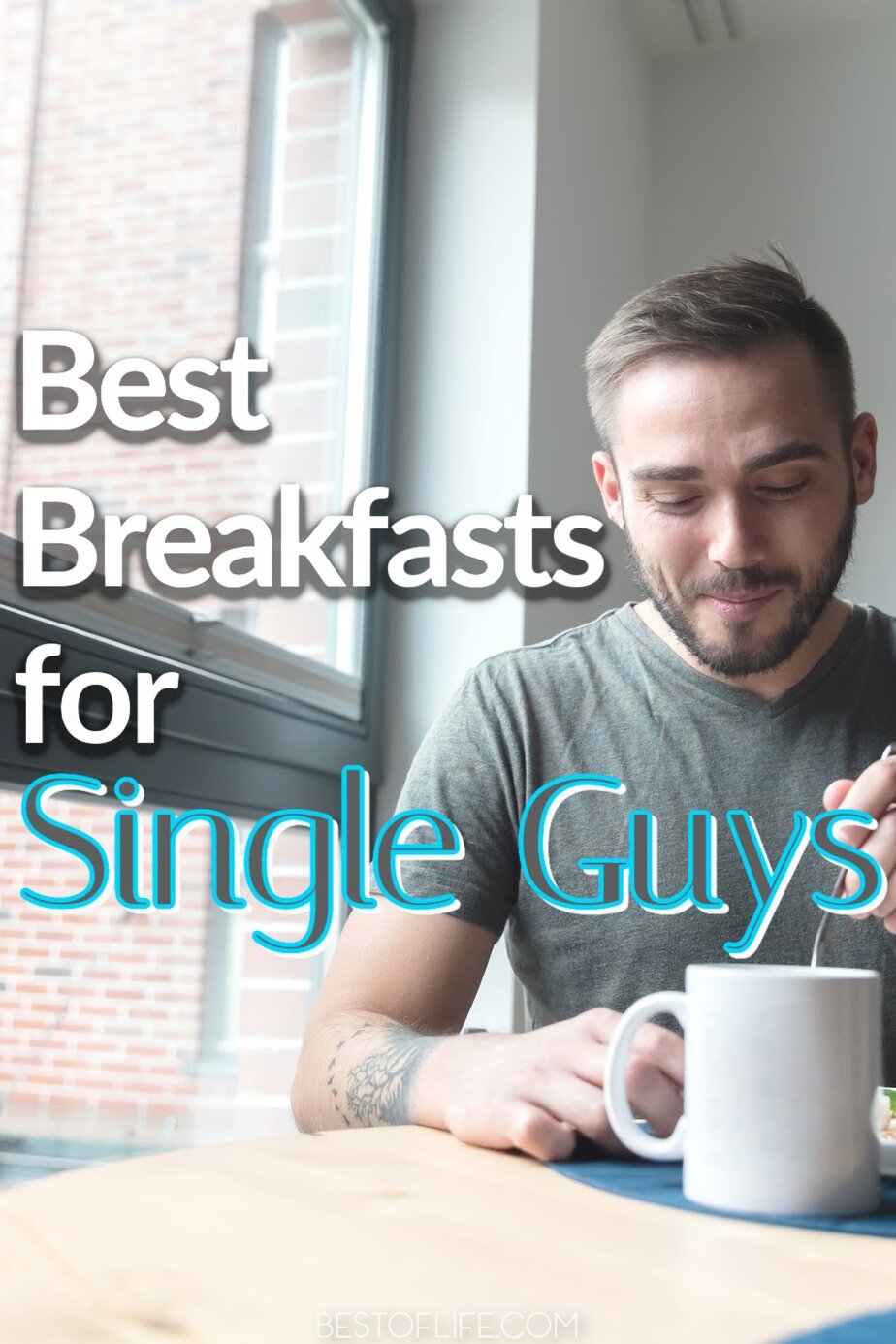 Hard-Boiled Eggs
I really only enjoy eggs one way, scrambled, but I hear a lot of people like hard-boiled eggs. Easy to make and can even be made the day before.
Cereal
Open the box, pour it into a bowl, add milk, and consume. Doesn't get much easier than that. Well maybe toast, but if your toaster isn't always plugged in then it gets a little crazy.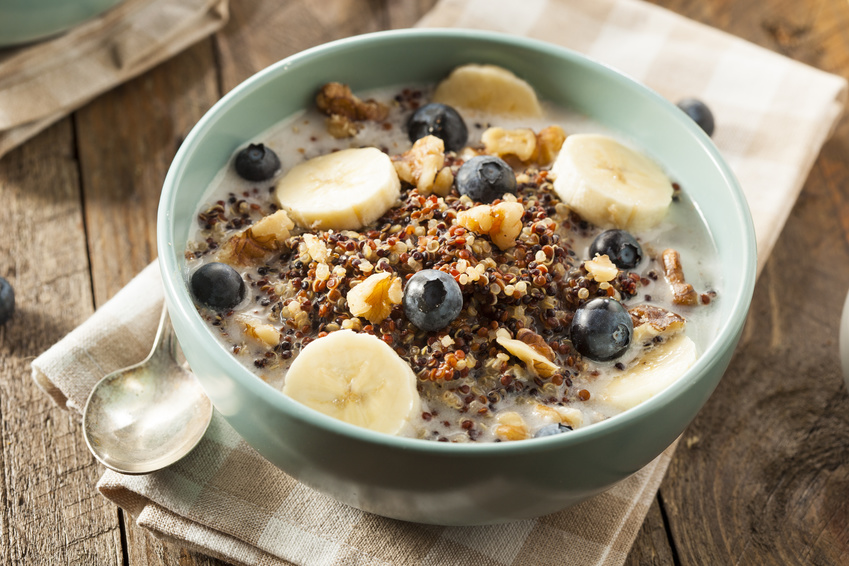 Now sometimes I get bit by that pretend chef bug I mentioned earlier. On those days, watch out, because there are a few things that could happen here. The first thing that could happen is I create an amazing dish and start looking up culinary schools because these skills should be toned up and shared with the world.
The second is burning and ruining a new pan or pot. The last being burning down the house and calling my insurance agent immediately. Anyway, that bug gives other recipes I like to use and claim as the best breakfasts for single guys.
Huevos y Chorizo
I'm Mexican, so chorizo and eggs are a staple in my recipe book. Add some hot sauce and wrap in a tortilla and you've got breakfast on the go.
Taco Breakfast Bowl
These taco breakfast bowls are pretty easy, though they look complicated. So maybe something to impress someone with or just take pictures of and post to Instagram. #Millennials
Cauliflower Crust Pizza With Avocado and Egg
I like to eat pizza, and leftover pizza is probably the best pizza, everyone knows that. However, breakfast pizza that was MADE for breakfast is pretty awesome.
Bloody Mary
There's nothing like a bloody Mary to help you the day after a night of partying, or to start a day of partying early.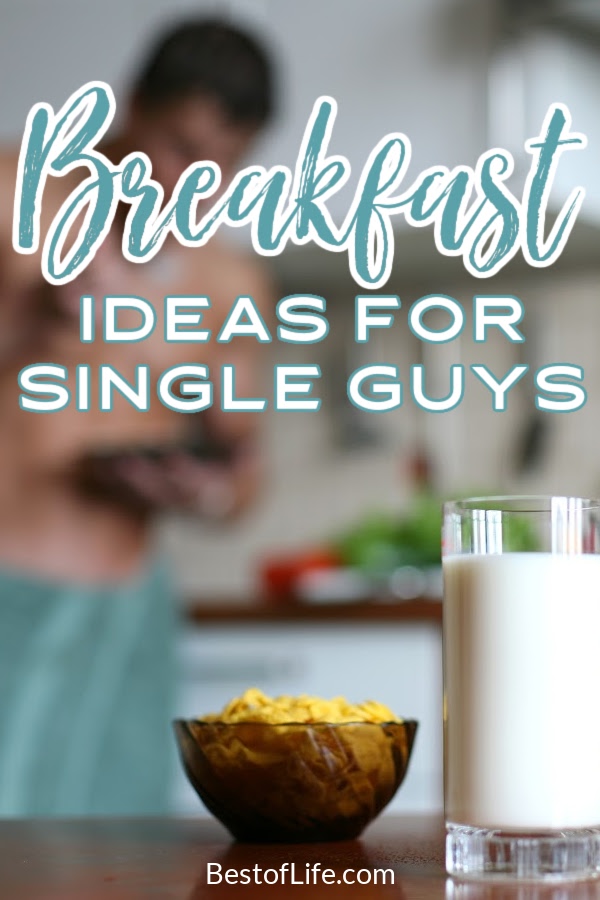 More Recipes
Banana Bread Recipes to Make with Kids | Some single men have kids, some don't. These recipes don't call for kids but can be made with kids so they work for both types of single men.
Easy Instant Pot Breakfast Recipes | Some guys are not exactly pro chefs and that's fine. The Instant Pot can do all of the work for them.
Healthy Smoothie Bowl Breakfast Recipes to Start your Day | They could also go with something super easy, like a smoothie bowl.
Oatmeal Balls Recipes for a Perfect Snack | Oatmeal balls are perfect for breakfast because they pack a lot of protein giving us the energy we need.
Best Overnight Oats in a Jar Recipes | Who said soaking was not a cooking method? These overnight recipes show that you really can just add water.