3 Whiskey Drinks for Summer | Refreshing Whiskey Cocktails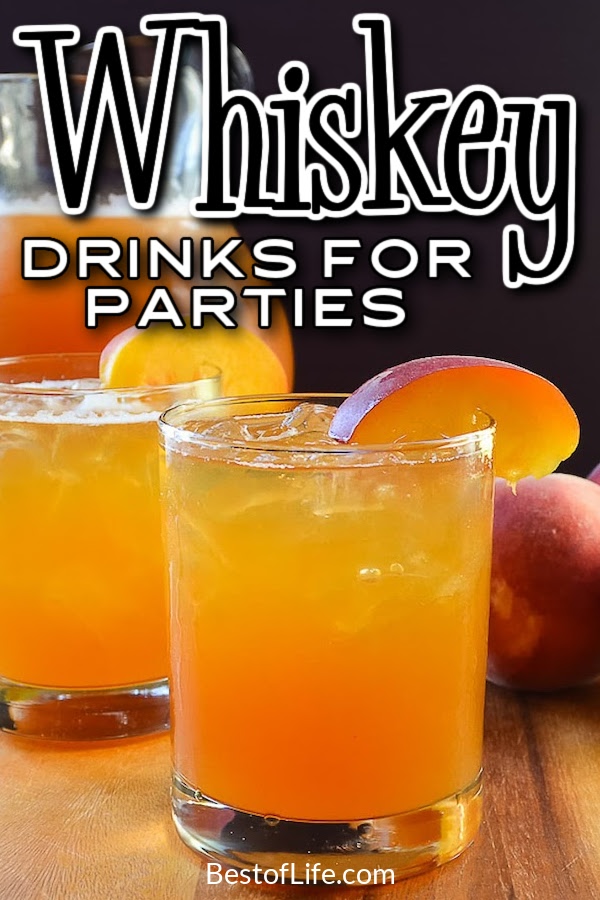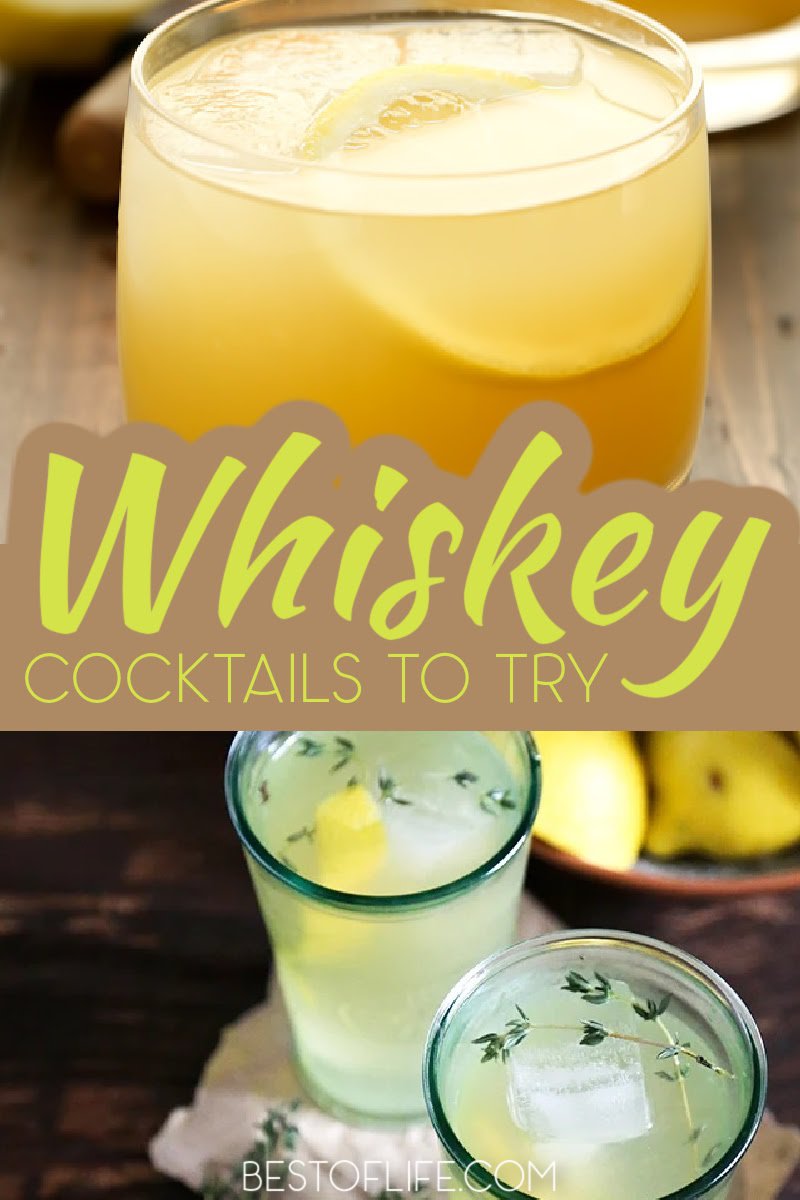 There are some whiskey drinks for summer that have been designed by the pros, and you can enjoy them too. You can use these drinks as an excuse to enjoy whiskey in the summer, as a boating cocktail, or at the end of a summer party.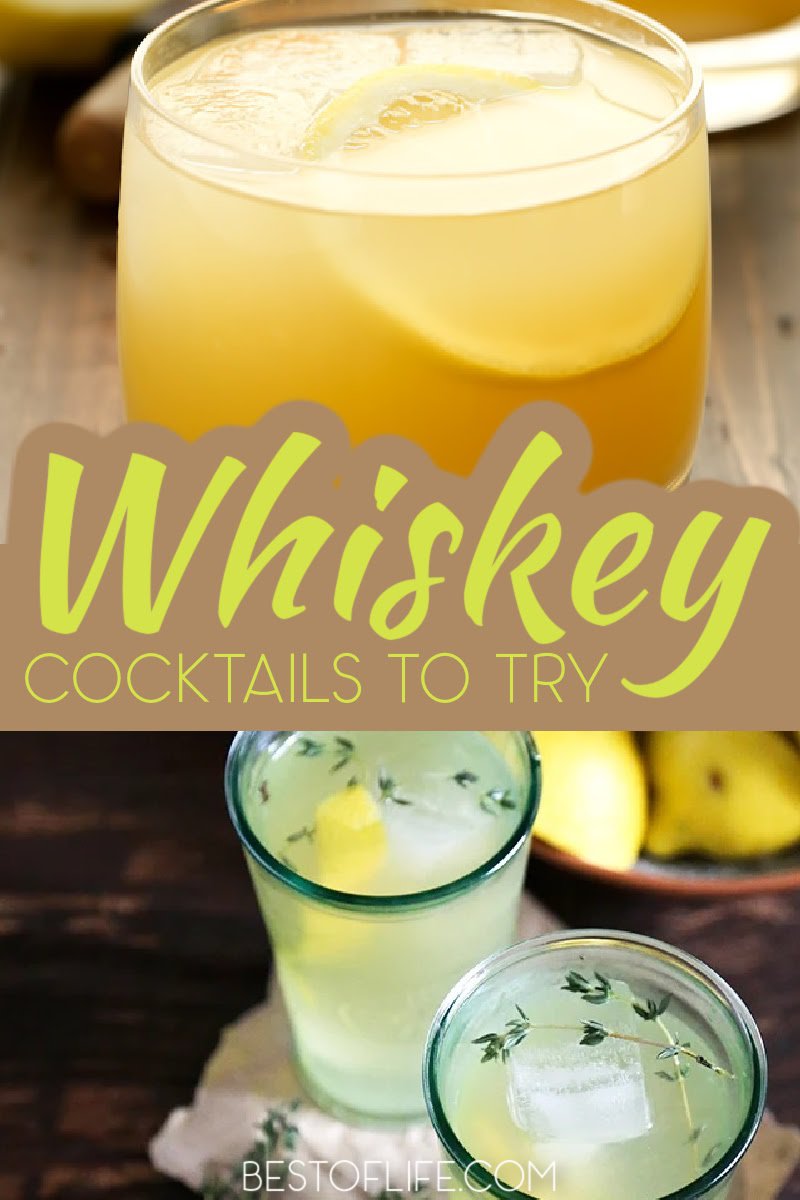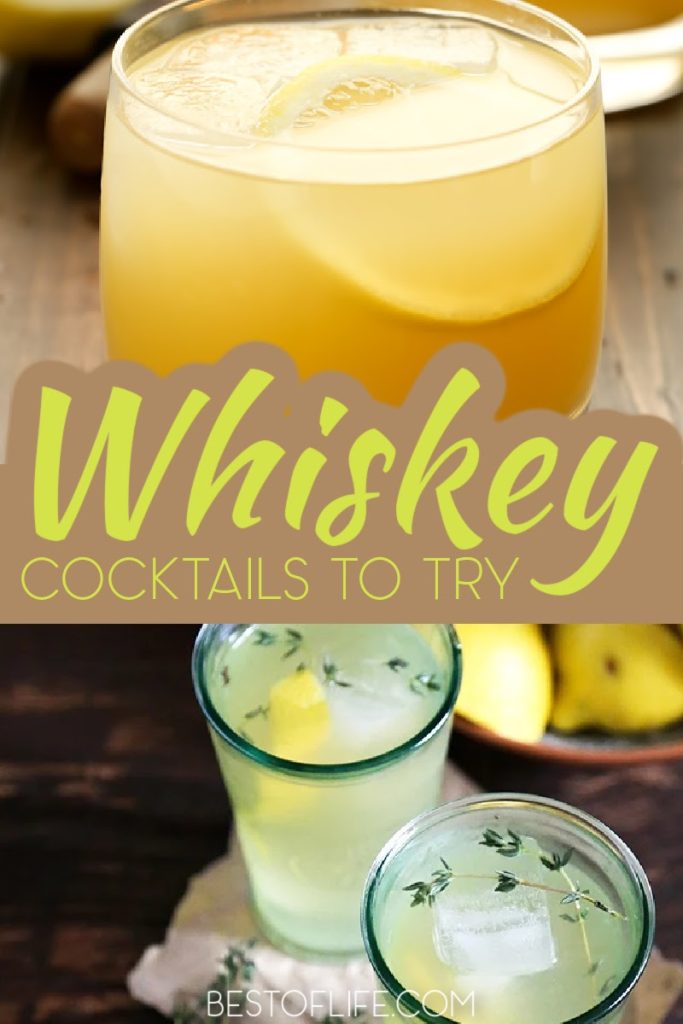 Whiskey is a drink for all year long; you just need to have the right recipes. The best whiskey drinks for summer can open you up to a whole new world of whiskey cocktails that are refreshing and easy to make.
Turning whiskey into a refreshing beverage isn't as hard as you might think. In fact, it doesn't take much to turn whiskey into a summer cocktail that can compete with others. Get our popular summer cocktail recipes ebook for only $2.99!
These drink recipes are perfect for any thirsty desire!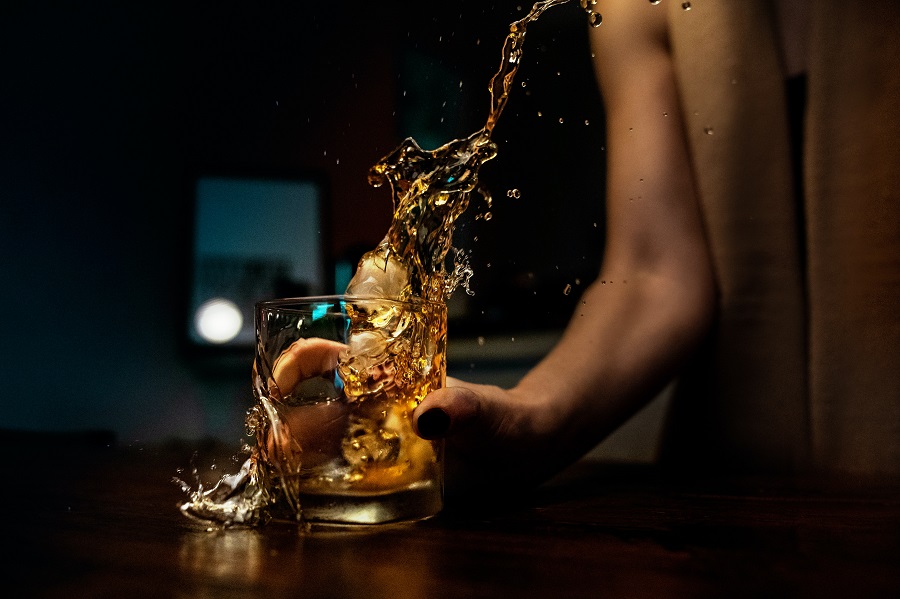 The most important part is that you choose the right whiskey. Whiskey is distilled in different ways, and that can mean different flavors. You could go with your favorite whiskey and give it a try.
The other option would be to put in some research to find the right whiskey for summer. A smoked whiskey is fantastic for summer or a whiskey with dessert notes. At the end of the day, it will require some trial and error.
But that shouldn't stop you from enjoying whiskey drinks for summer.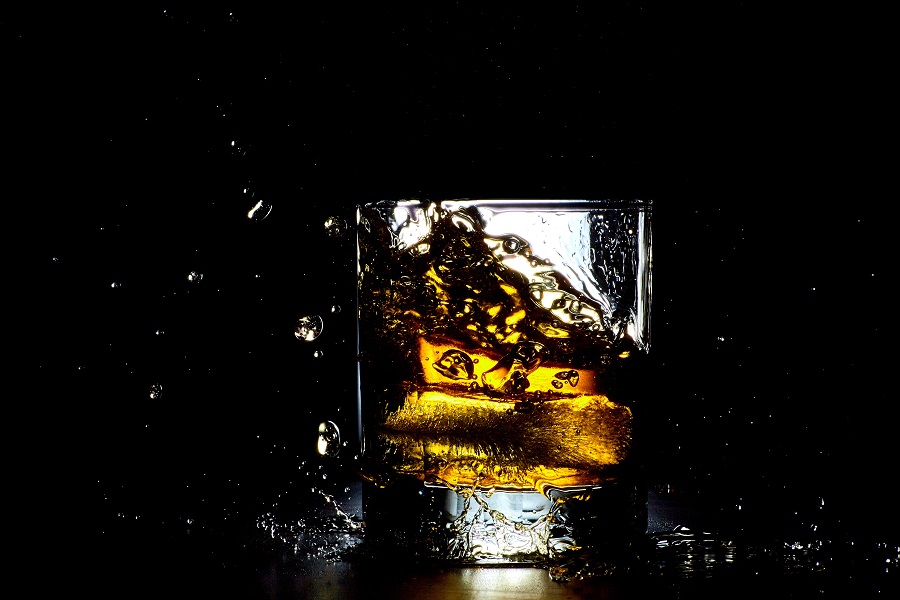 Whiskey Drinks for Summer
Whiskey Drinks for Summer | The Orkadia
Simply mix everything above together, and you've got yourself an Orkadia. You've got one great whiskey cocktail under your belt. In fact, you've got one of the best whiskey drinks for summer. But there isn't only just one. There are a couple more you might like.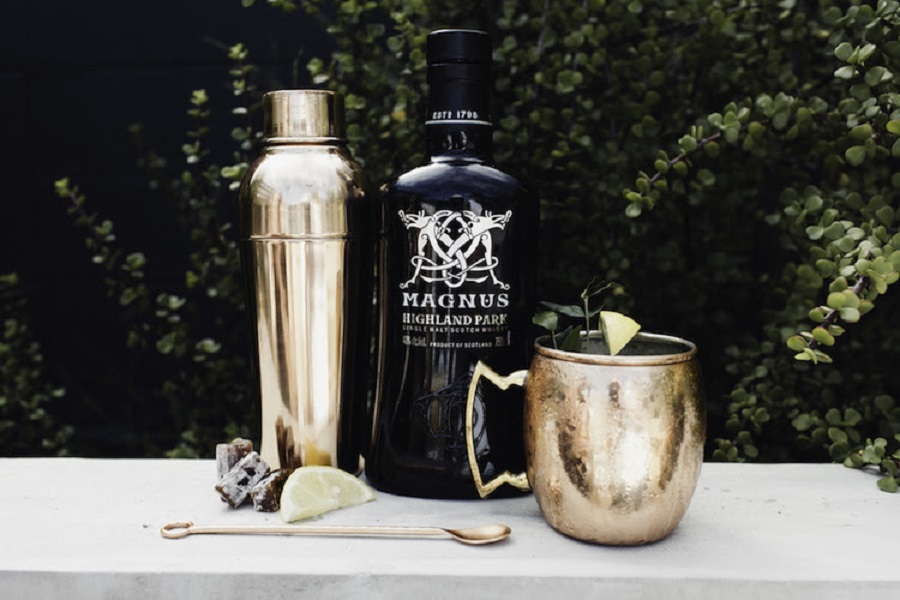 Midsummer Mule
2 oz. Whiskey

1 oz. lemon juice

1 oz. ginger syrup

Soda water
Shake the whiskey with lemon juice and ginger syrup. Strain the beverage over ice and top off with a bit of soda water. Finally, garnish with a lemon wheel and add ginger candy for extra flavor.
Don't forget, the Mule drink is best served in a copper mug, known as a mule mug. That will help keep things cold and refreshing to the lips and mouth. That is the goal of a Mule cup, to keep things colder, longer.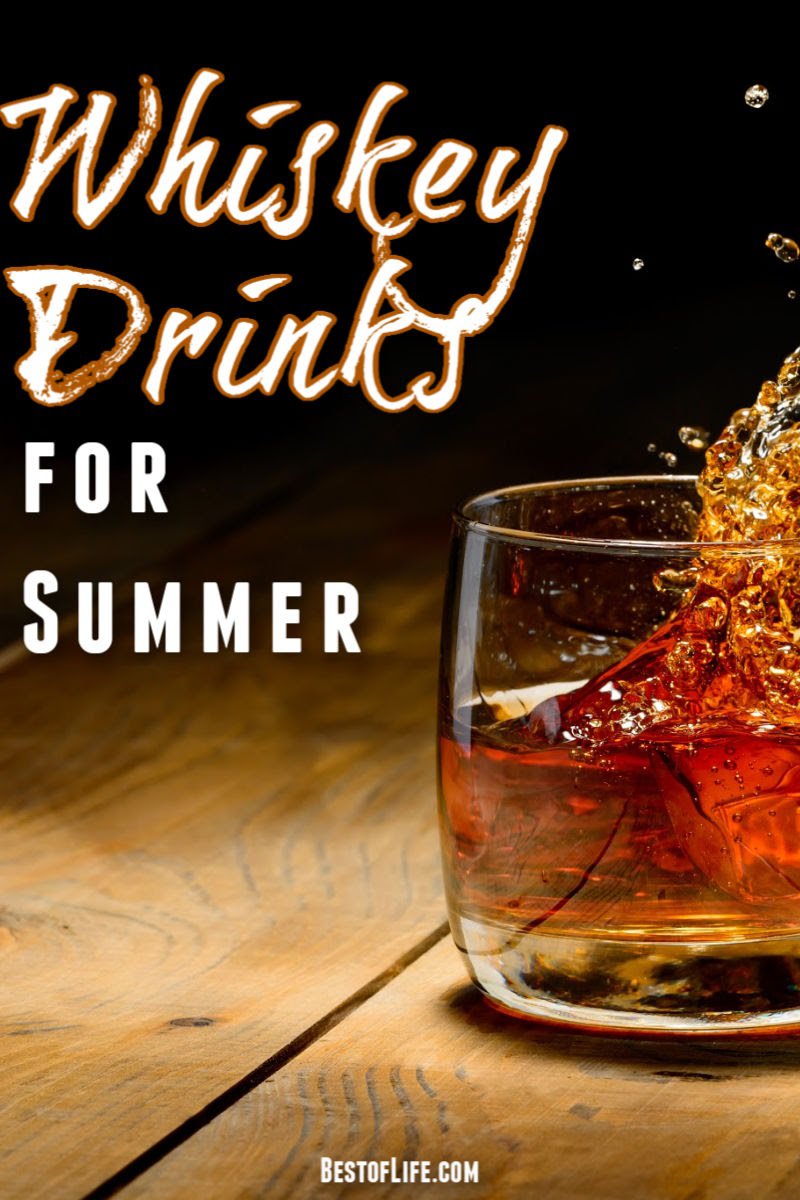 Whiskey Drinks for Summer | CELESTIAL COLLINS
2 oz. Highland Park Magnus

6 Mint leaves (muddled)

0.75 oz. Simple syrup

1 oz. Lemon juice
Simply add the ingredients into a Collins glass and add ice, top with soda water and garnish with a sprig of mint and a lemon wheel. The Collins glass is to make sure the flavor comes through from every ingredient.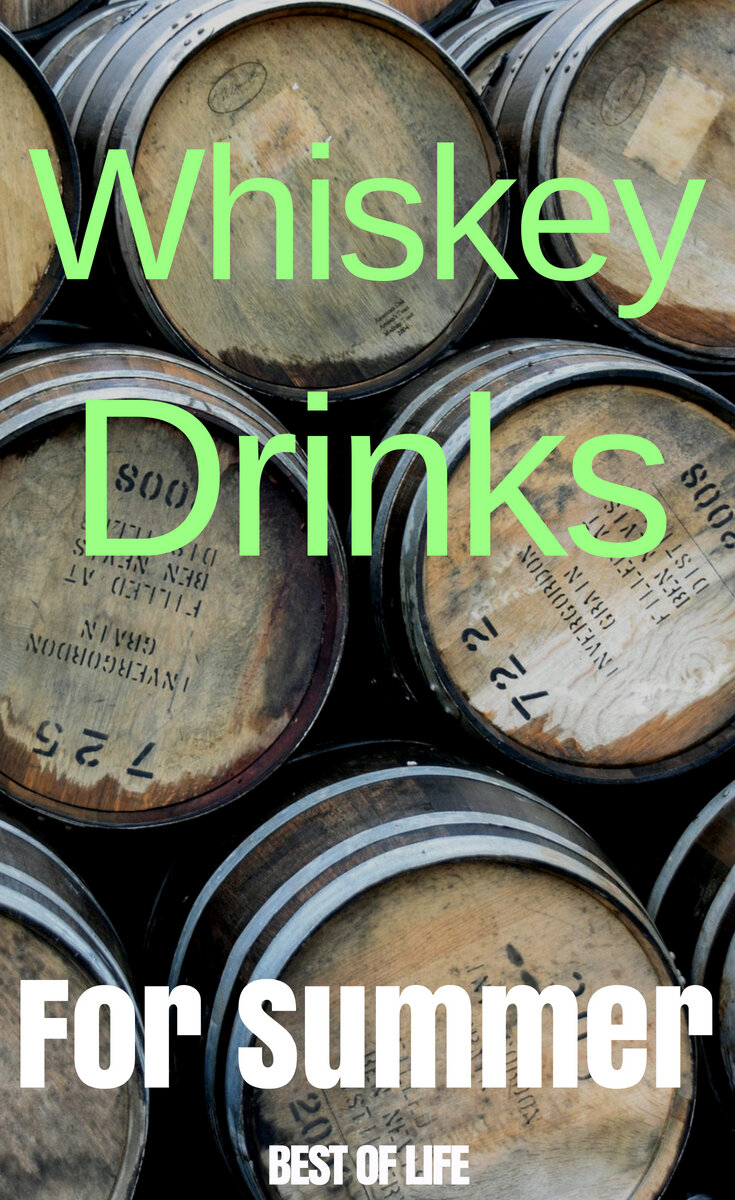 Whiskey Drinks for Summer Tips
You will notice that many of the recipes require shaking, not stirring. Stirring doesn't get the job done; shaking does. The goal is to get the whiskey nice and cold, and shaking it with ice will achieve that goal.
Shaking it allows all of the ingredients to grab some of that coldness from the ice. Stirring it will just melt the ice faster, and you'll end up with a watered-down version of the drink.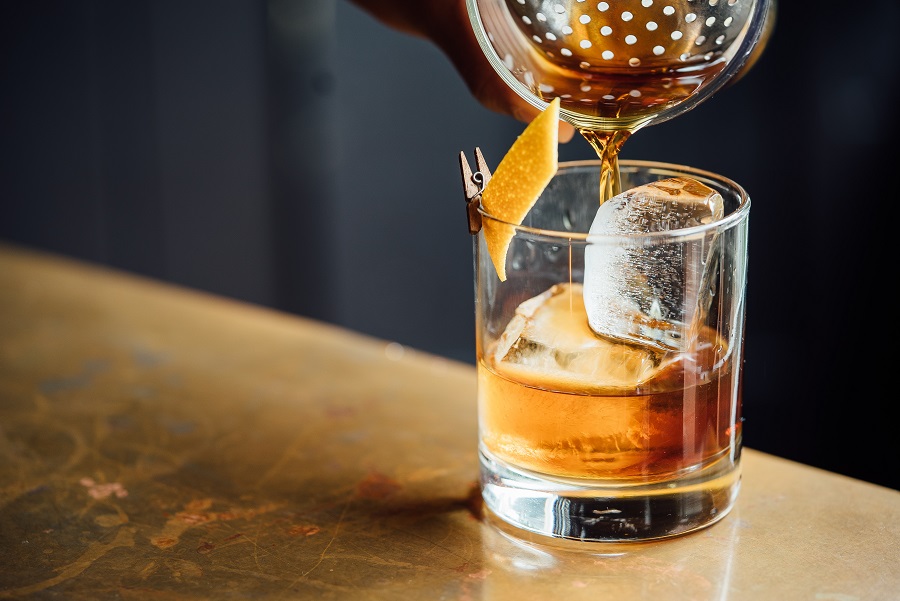 Save the Rare
You will also want to avoid using that rare, vintage bottle in a cocktail. It's true; summer whiskey cocktails are great, but so is an aged bottle of whiskey. Don't mix the two; save that rare bottle for the fall and winter. Use younger whiskey for these summer cocktails.
You will enjoy the whiskey mixed with the other ingredients just as much as you would enjoy a straight, aged whiskey. You now have everything you need to make some great whiskey drinks for summer that will hold you over until fall.
Don't forget to enjoy any alcoholic beverage responsibly.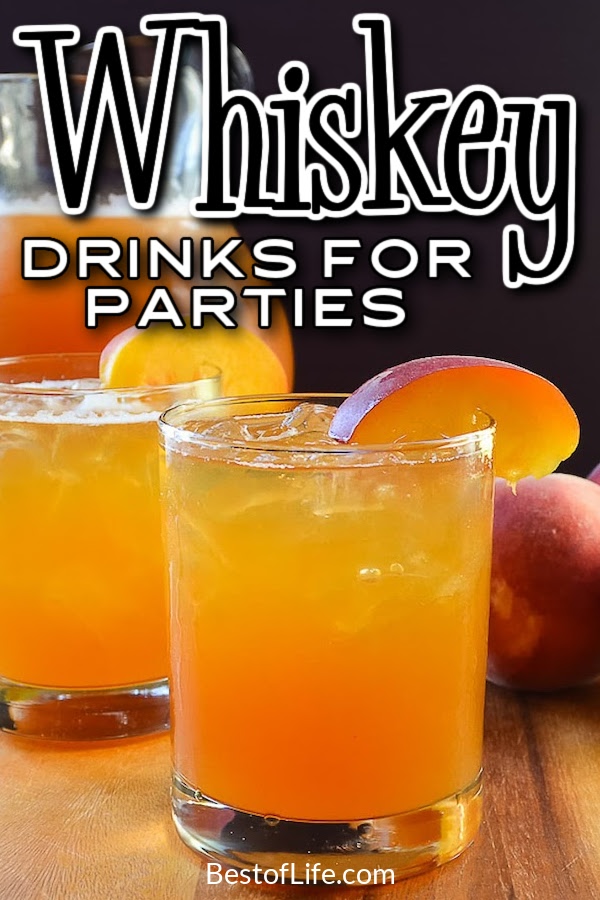 More Drinks
Green Cocktails for St Patricks Day | Making cocktails fit into specific holidays is easier than you may think.
Valentine's Day Bourbon Cocktails | You can easily change the colors and flavors of most cocktails to fit even the most intimate of holidays.
Gin Jello Shots | Fun and Easy Jello Shot Recipes | You can also set the mood for a party by changing the form of the cocktails, like jello.
Easy Kentucky Bourbon Balls Recipes | Alcohol can even be integrated into cooking or baking desserts.
Tequila Jello Shot Recipes to Liven up a Party | The goal of a party is to have fun and there is nothing more fun than jello shots.