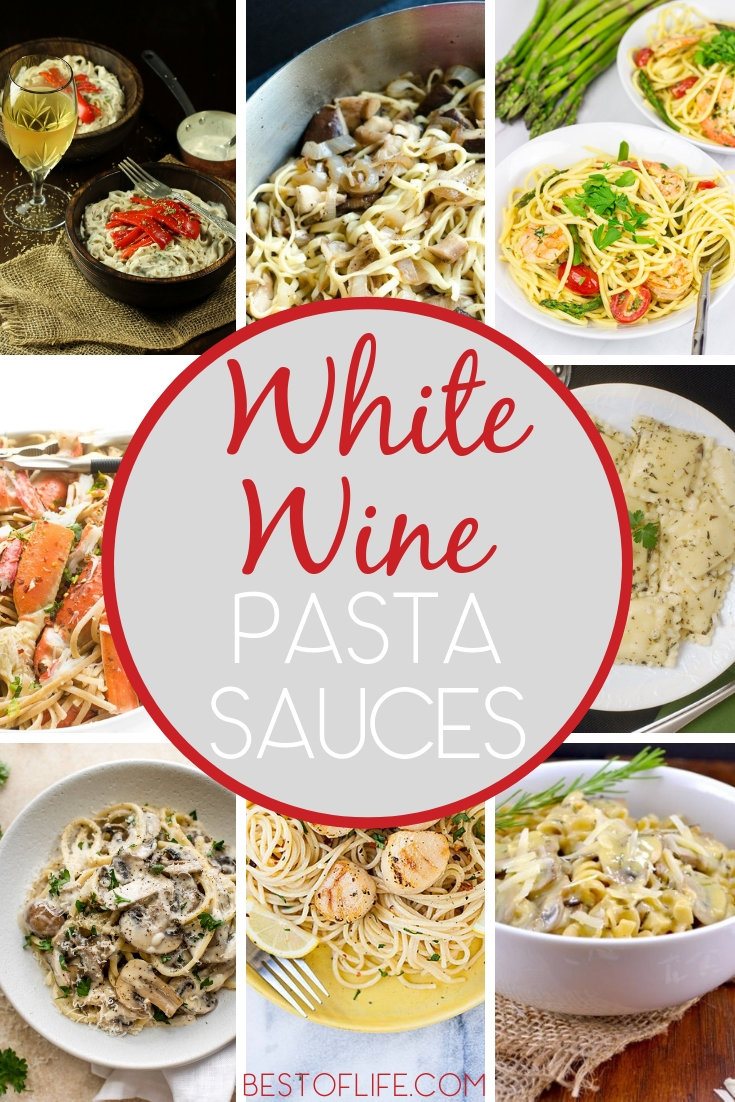 There are many different recipes that use wine. It's commonly heard that most of the fun stuff cooks off during the process. But, if wine ages for years in order to build up that flavor, why would we cook it off? These white wine pasta sauce recipes can help us understand why we use wine in some recipes and how its unique characteristics can change the flavors of a dish.
Discover why we cook with wine by using white wine pasta sauce recipes for your next meal at home or with friends.
Recipes with wine can be done with both red and white wines. However, they can not be interchanged. If a recipe calls for red wine, use red wine. If it calls for white, use white. And be sure to use a bottle you wouldn't mind drinking; the flavors and quality are still important here.
The goal when using wine is to allow the fun stuff to cook off so you don't end up with a boozy tasting sauce, especially when it comes to white wine pasta sauce recipes. After all, it's better to get that buzz from your beverage, not your dinner.
Rather, the intent of cooking with wine is to let the fun stuff from the wine unlock even more flavor from the other ingredients in the dish. The flavor from the wine will also stick around as a supporting star and makes the meal taste even better the next day. Butter and olive oil can also be used instead of wine, but they don't unlock as many other flavors and could overpower the more subtle flavors from other ingredients.
Linguine with Mushrooms and White Wine Butter Sauce | Cooking Curries
White Wine Garlic Sauce | Spiced Blog
3-Ingredient Buttery White Wine Pasta Sauce | The Kitchn
Creamy Mushroom Pasta | Salt and Lavender
Crab Linguine in a White Wine Garlic Sauce | The Lemon Bowl
Rosemary and Garlic White Wine Sauce | Build Your Bite
Creamy Vegan White Wine Sauce | The Vegan 8
Ravioli Garlic Herb White Wine Sauce | Alison's Allspice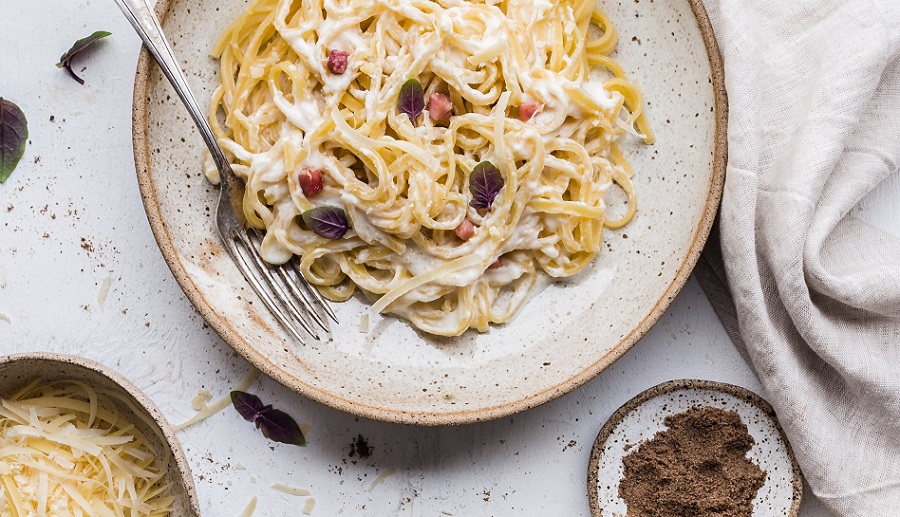 The flavor profiles in wines often mimic those in food, but more subtly. For example, Chardonnay has a creamy, almost buttery flavor which means if you're adding seafood like shrimp to your pasta, chardonnay in the sauce would be perfect.
Creamy Scallop Pasta | Rasamalaysia
Creamy White Wine Shrimp Alfredo | Life as a Strawberry
Mushroom and Spinach Pappardelle Pasta | Cooking and Beer
Simple White Wine Lemon Butter Pasta Sauce | Spoon University
Seafood Gnocchi with White Wine Sauce | Brown Sugar Mama
Lobster Fettucine | CD Kitchen
Tuscan Pasta with Tomato Basil Cream | Flavorite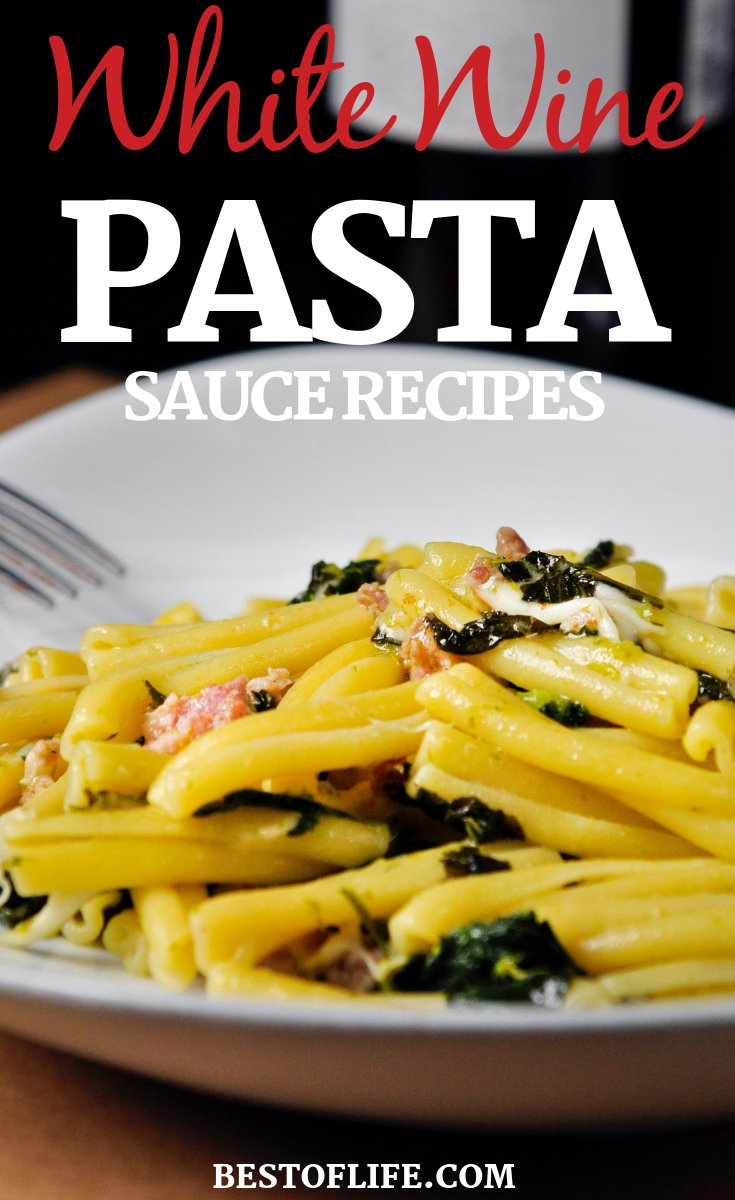 The flavors from the wine will enhance the buttery flavors you want with shellfish. The more you use wines in your cooking, the more you will realize just how amazing wine can be.
More Wine
10 Best Tips For Cooking With Wine
Best Sangria Recipes to Sip on | Sangria Wine Recipes
Must-Have Red Wine Reduction Recipes
How Long Wine Lasts After Opening