Cheap and Easy Easter Decorations for Parties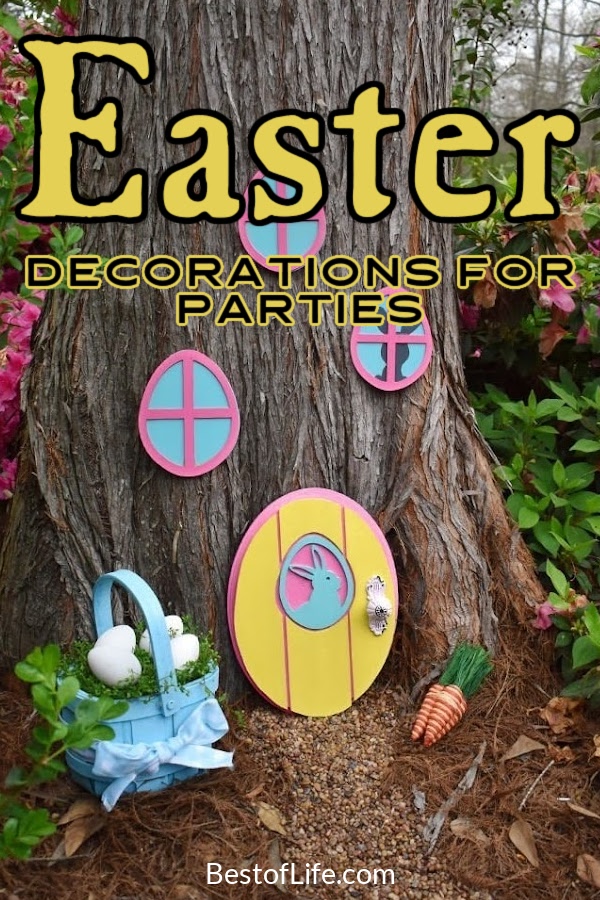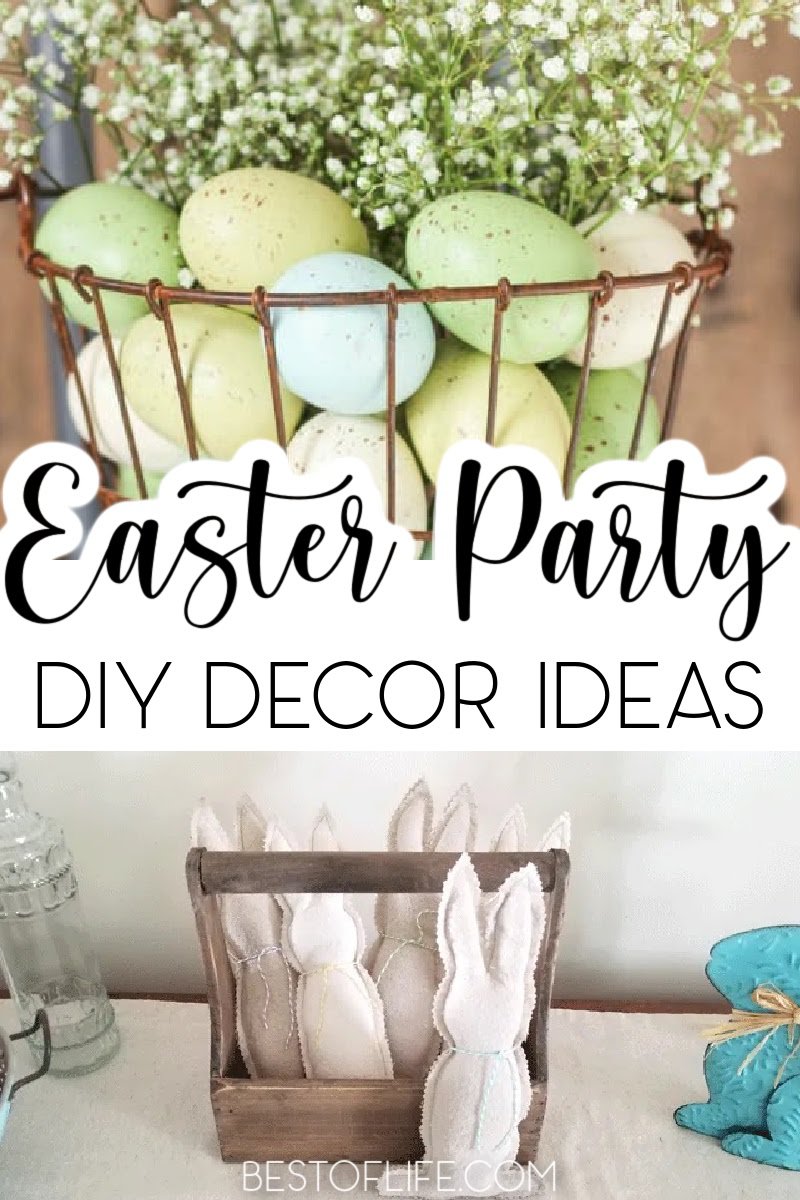 Easter is a colorful holiday. It is one of the few spring holidays we celebrate, which means we can pull from nature for the decorations. In fact, we can make our own cheap and easy Easter decorations for parties and save some money.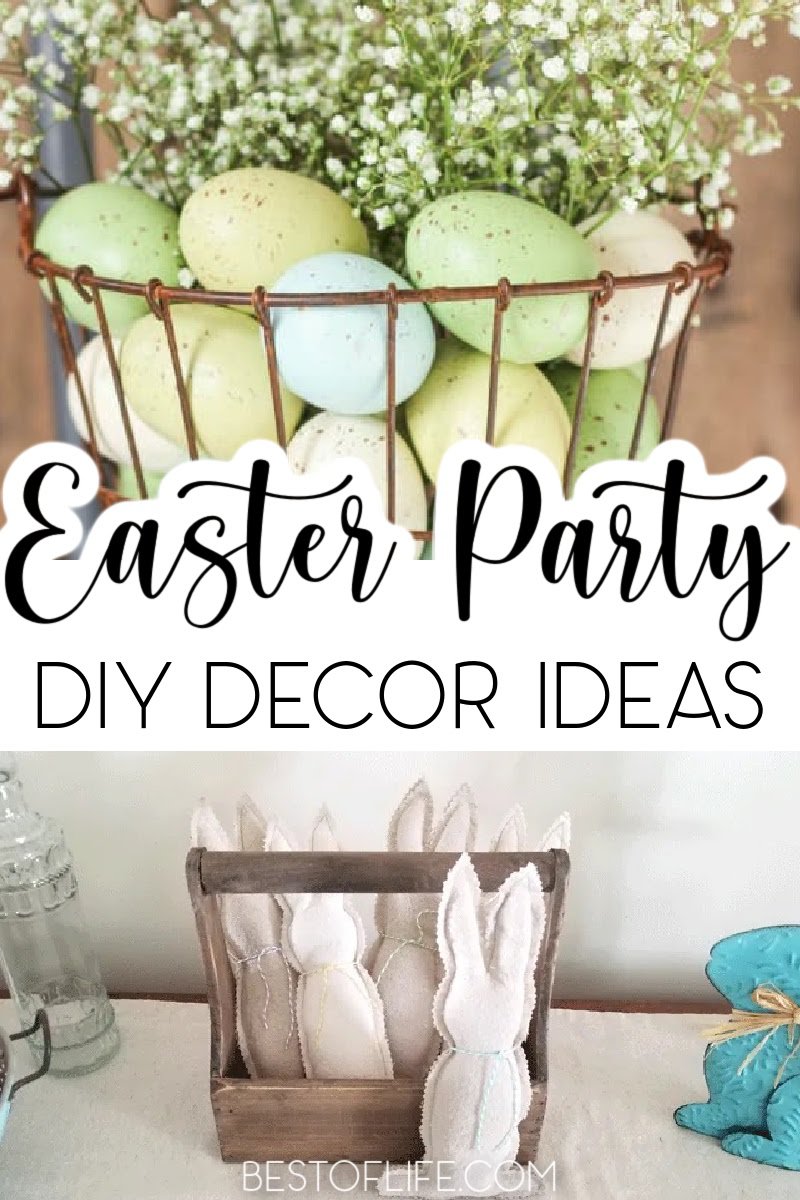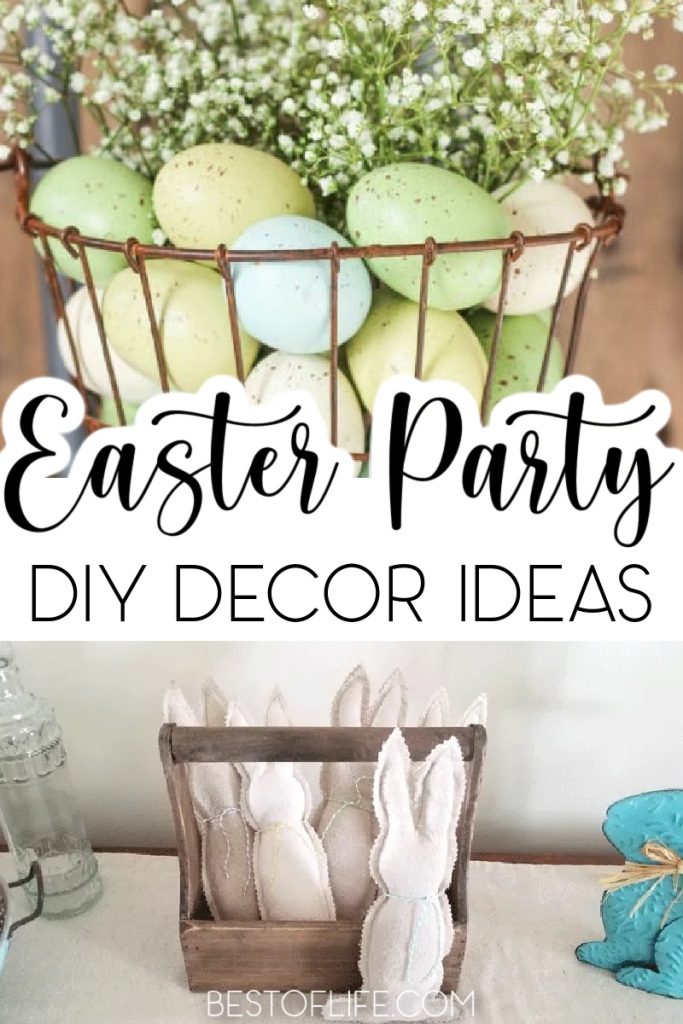 There are some easy Easter decorations for parties you can make that double as DIY spring decor for your home. Spring is filled with color as flowers bloom and nature wakes up after a cold winter.
Those colors can easily be incorporated into your home decor throughout the season. In fact, you can bring some of that nature indoors to add life to every room in your home. For example, you can add flower pots and vases and keep them stocked with fresh flowers all season long.
Those flowers will add pops of color to your home, fresh scents, and a lively vibe. Easter is a fantastic excuse to change from winter to spring in your home. You can use the same ideas you would for spring but make them Easter-themed.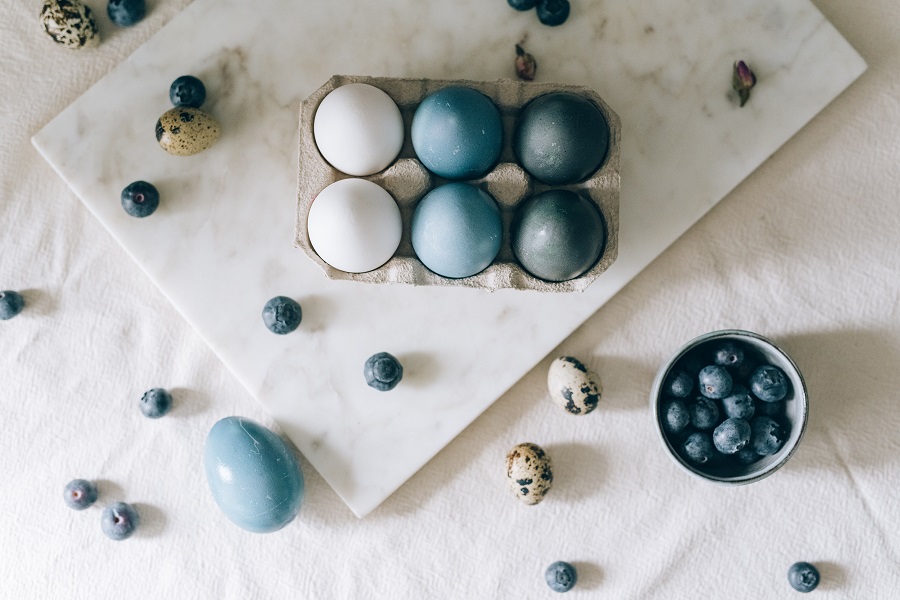 For example, that vase of flowers could have bunny footprints along the side, or use a basket to hold some greenery as a centerpiece for your table. There are so many fun ways to decorate for Easter at home that utilize the colors around us in nature.
In fact, you can pick just about any color scheme you want so long as you pick from the pastel spectrum of those colors. For example, you can add pastel reds, blues, pinks, purples, greens, and yellows, and they work with just about any color scheme you already have in your home.
The best part is these easy Easter decorations for parties can stay up all season long.
Terra Cotta Pot Centerpieces | Home Talk
Dollar Tree Silver Tray Bunny | Lizzy and Erin
DIY Decoupage Eggs | First Day of Home
Drop Cloth Farmhouse Bunnies | Michelle J Designs
Easter Floral Arrangement | Purely Katie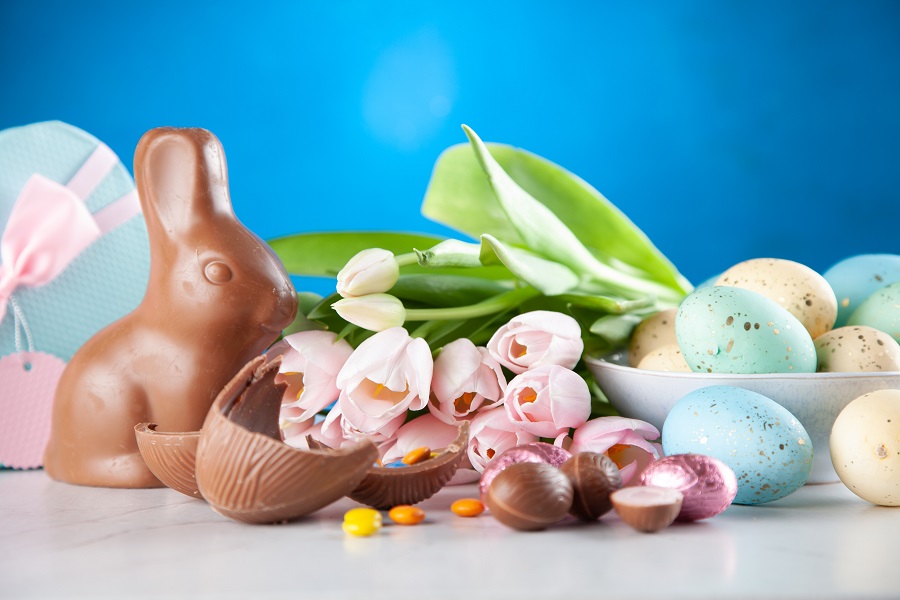 Easy Easter Decorations for Parties
Easter parties are usually family-oriented gatherings that celebrate this special holiday. People everywhere are dyeing eggs, hiding them in their yards, and kids are searching for them to fill their baskets.
Some people have entire Easter dinners while others are BBQing away. But all of these parties can benefit from a little decor. Easter decor is not as common as other holidays; stores don't fill half their locations with Easter decorations.
But that doesn't mean we can't make our own Easter decorations.
Repurposed Frame Easter Basket | Home Road
Chick Feeder Candy Dispenser | Tee Diddly Dee
Bunny Bunting | Clean & Scentsible
Trifle Bowl Easter Centerpiece | Crafty Morning
Easter Bunny Hideaway | Dream a Little Bigger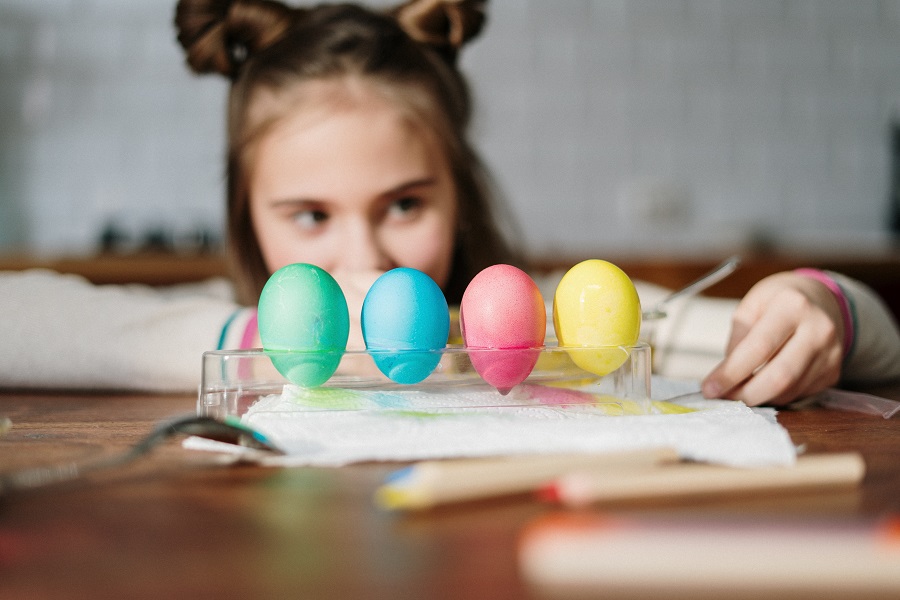 DIY Easter Decor
DIY decor for any occasion makes things so much more affordable. People can invest a little time in their decorations instead of money and even make an activity of it with the family.
But the most significant benefit of DIY decor is the customization. You can take any of these easy Easter decorations for parties and adjust them in any way you need to fit your home.
For example, you like that Easter wreath but not the colors they use in the tutorial. Change the colors and make the wreath fit your preferences. It's that simple; anyone can do it.
Dollar Tree Bunny Eggs | Creating Through Chaos
Rainbow Easter Egg Wreath | The House That Lars Built
Natural Easter Table Centerpiece | Jamonkey
Dollar Tree Bunny Banner | Her Happy Home
Easter Egg Tree | Peanut Blossom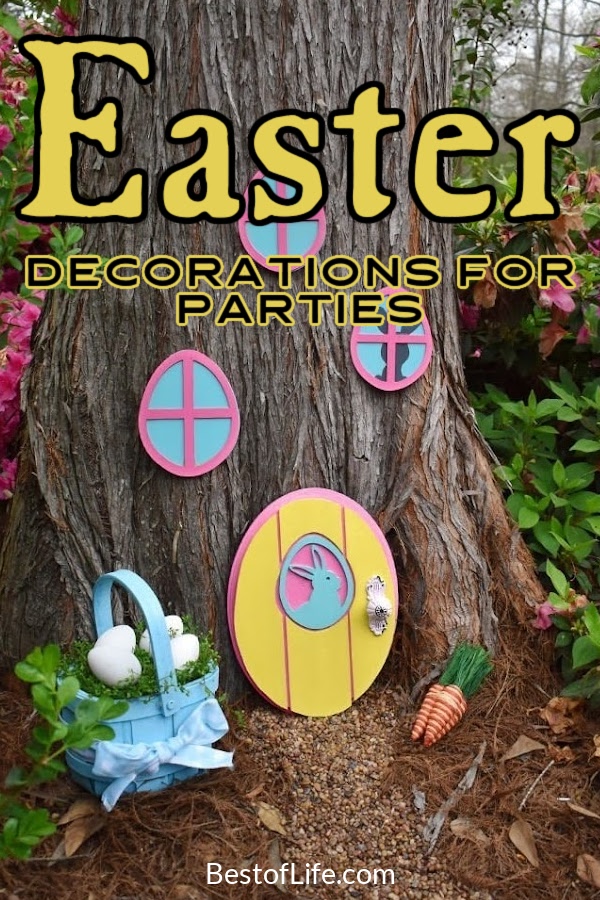 More Easter Ideas
Easter Egg Hunt Decorating Designs for Toddlers | Easter egg hunts are happening all around the world.
Easter Basket Ideas for Boys | The Easter bunny may need a little help this year with the baskets for boys.
Baked Easter Ham Recipes to Impress | Ham is the traditional main course for an Easter dinner.
Easter Basket Ideas for Girls | You can't forget to make some amazing Easter baskets for girls.
Easter Basket Ideas for Tweens and Teens | The tweens and teens may feel a bit left out, but these ideas can help.