Clean Instant Pot Recipes with Beef to Savor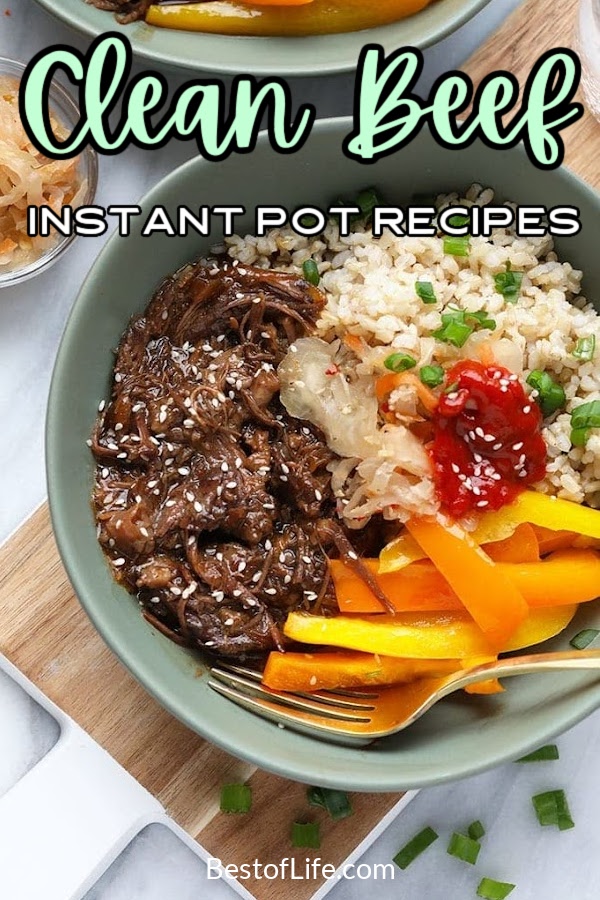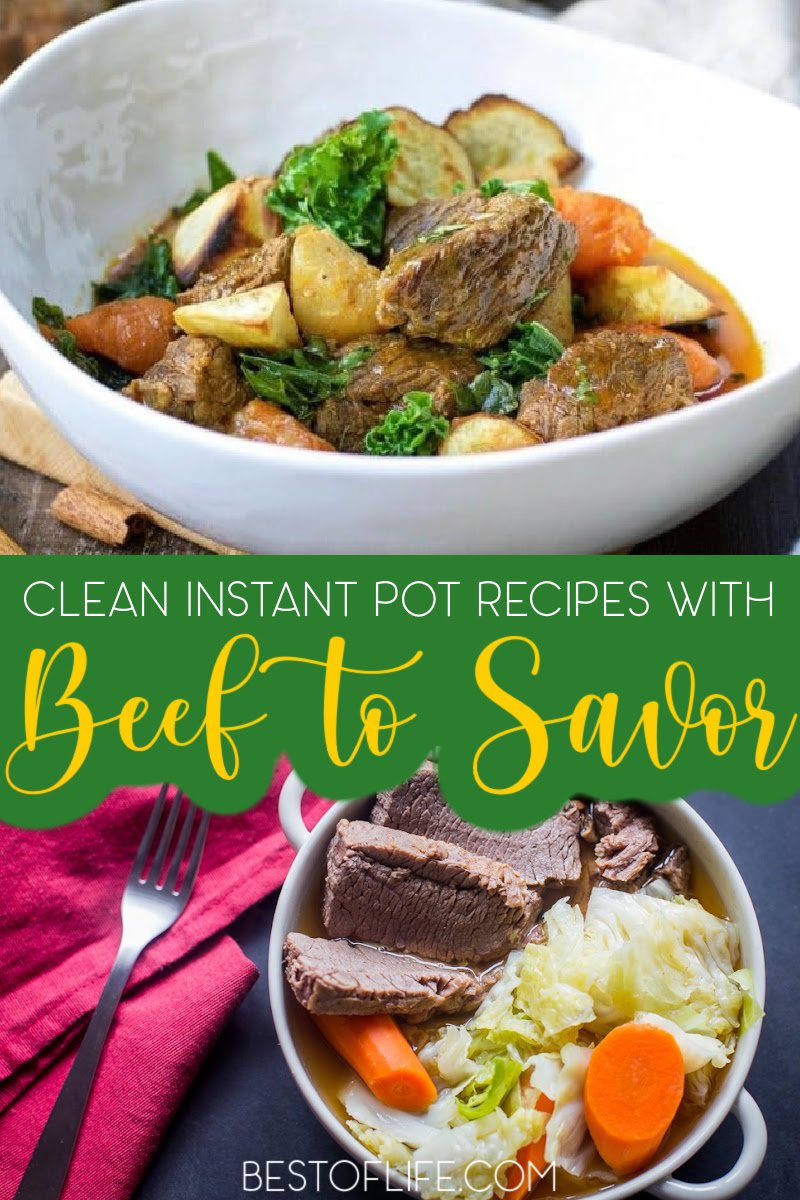 The Instant Pot can help you eat clean as well. There are many easy recipes for using this popular pressure cooker, and many ways to eat clean with it. Clean Instant Pot recipes with beef are prime examples of how easy it can be to eat clean.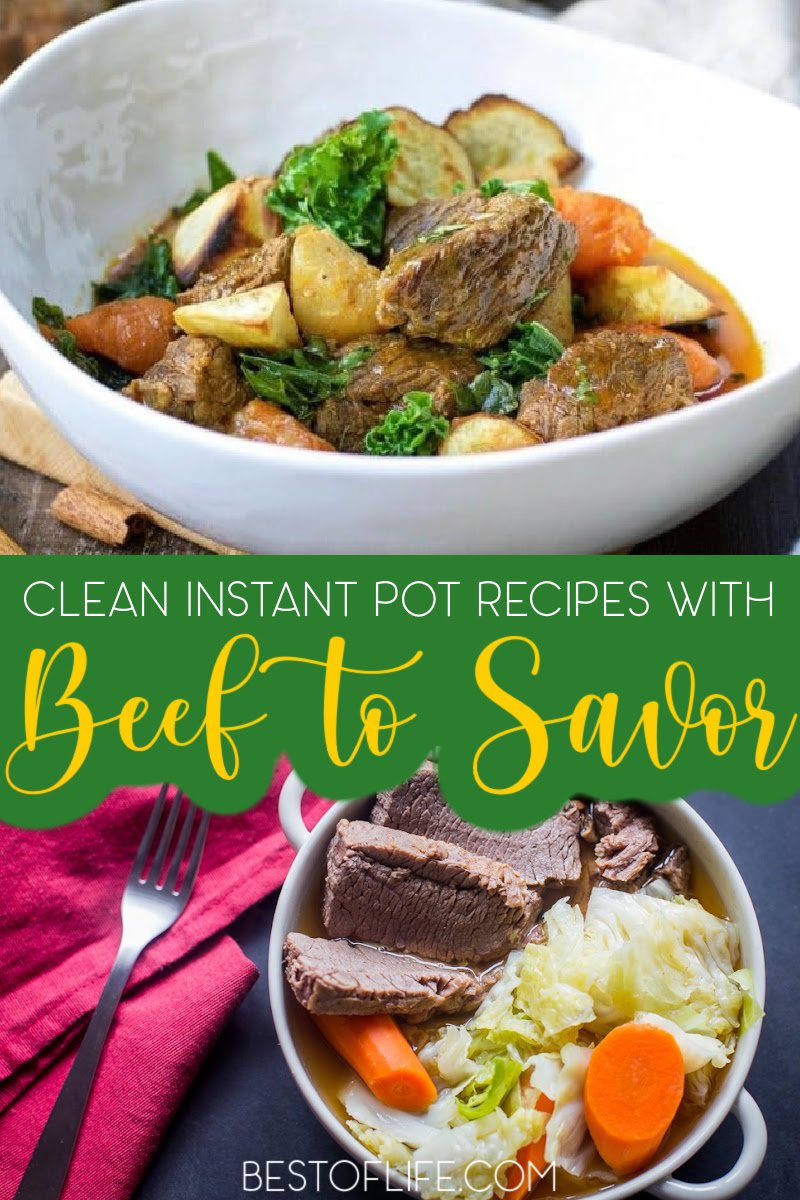 Once you start to realize how much processed food you eat, it can become obvious why losing weight has been so difficult. Use clean Instant Pot recipes with beef to keep your meal plan rotating and to enjoy the health benefits of eating clean every day.
Clean Instant Pot recipes with beef are very popular because beef is an easy meat to find at the grocery store and easy to make. Especially when all you need to do is throw the ingredients into the Instant Pot and let them cook. There are also many different clean beef recipes that keep dinner or lunch exciting for people.
There is no need to fear boredom with this diet plan because it isn't technically a diet, it's a way of life. The idea of clean eating is to remove processed foods or ingredients that have been altered by man. Once you start eating clean regularly, you'll notice more than just weight loss like more energy, a better immune system, and overall healthier life.
Beef Shawarma | Little Spice Jar
Shepherd's Pie | Wondermom Wannabe
Korean Beef Bowl | Fit Foodie Finds
Beef and Mushroom Ragu with Spaghetti Squash | Skinnytaste
Pot Roast | Heather Likes Food
Bolognese Sauce | Instant Pot Eats
Beef Stew Bo Kho with Veggies | I heart Umami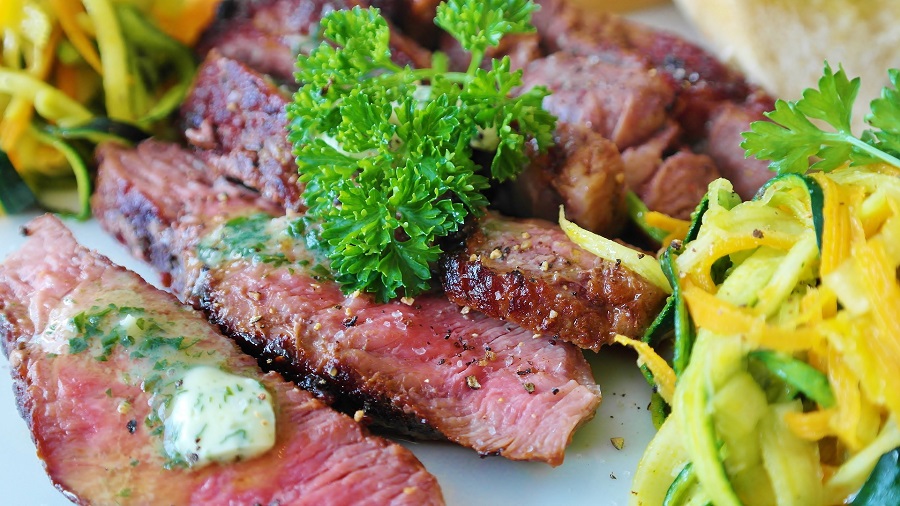 Taco Stuffed Pepper Soup | Tasty Thin
Pasta with Meat Sauce | The Lean Green Bean
Mocha-Rubbed Pot Roast | Nom Nom Paleo
Beef Stew | Slender Kitchen
This is why the clean eating way of life has become so popular. However, the other reason clean eating is popular is that it's so easy to do. Simply enjoy the recipes you love but replace any processed ingredients with fresh ingredients and you're one step closer to eating clean.
Vegetable Beef Soup | Clean Eats & Treats
Corned Beef and Cabbage | The Domestic Man
Beef and Plantain Curry | Provincial Paleo
Meatballs and Sauce | Cocos Paleo Kitchen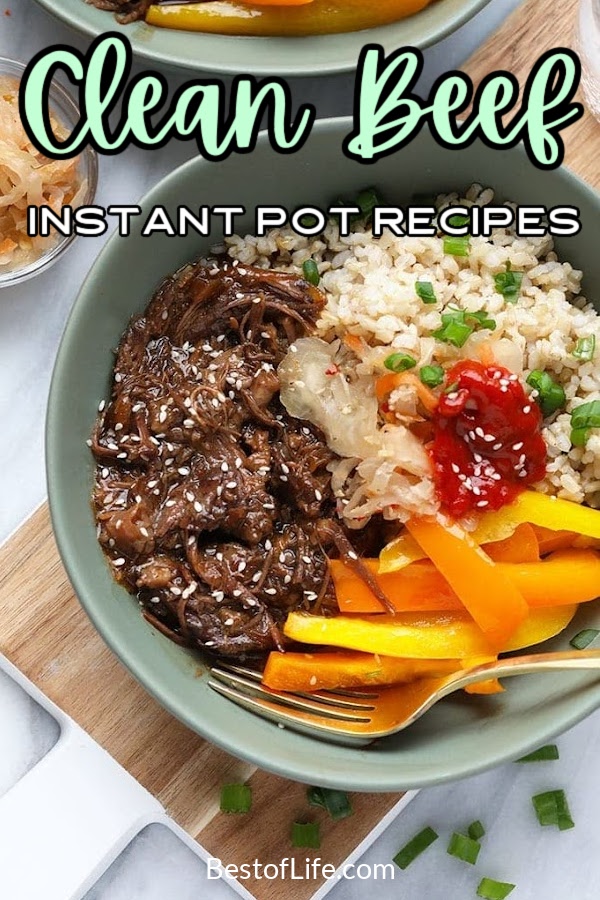 Believe it or not, losing weight can be as simple as just removing processed foods from your diet. Most processed foods come from fast-food restaurants but they can also be found in the grocery store.
More Clean Eating Recipes
21 Whole30 Friendly Sauces and Dips to Compliment a Meal | Whole30 foods are not very difficult to find. But finding unique ways to enjoy them might require a bit more effort.
Best Juices for Quick Weight Loss | Juicing is a good way to feel better before starting a new diet plan or even just before going into the holiday season.
21 Clean Eating Breakfast Recipes for Beginners | Eating clean is just eating natural which sadly means you're eating better than normal since we are provided with so many processed options.
21 Clean Eating Recipes with Chicken | Clean Eating Diet Recipes | Chicken is as clean as it gets and can be filled with flavor.