25+ Hydrogen Peroxide Cleaner DIY Recipes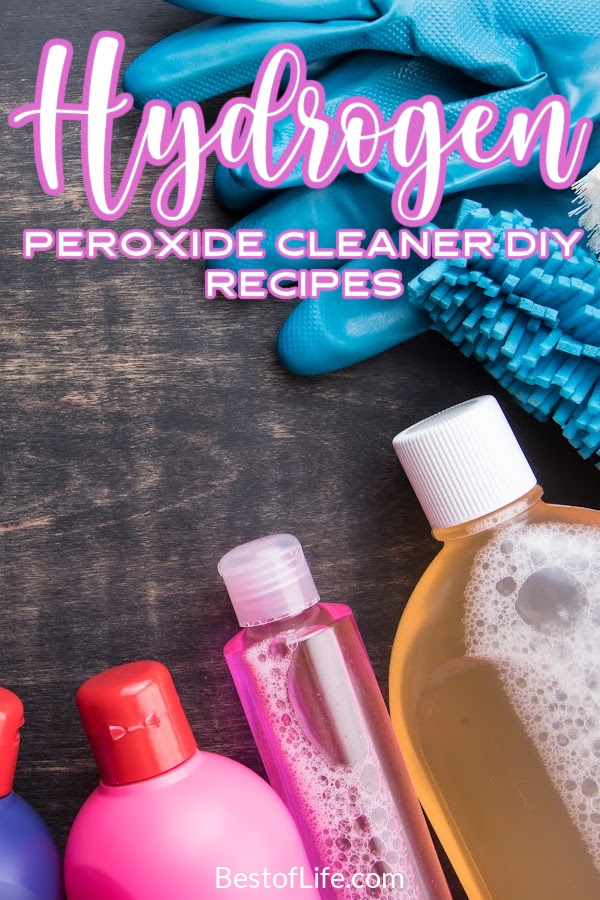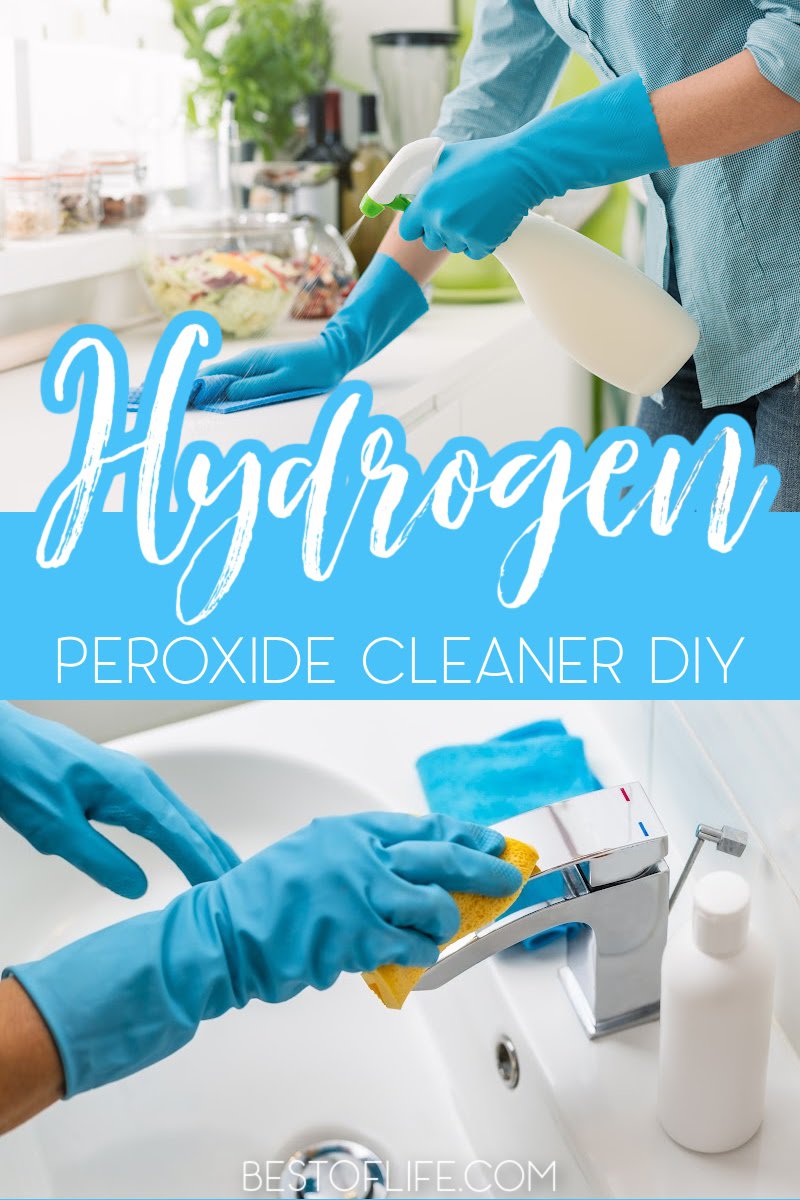 How many harmful chemicals do you
unleash
in your
home
each day as you go about cleaning? We all want a clean house and clean hands but we have to consider if what we are using is truly good for our health. That is where hydrogen peroxide cleaner DIY recipes can help.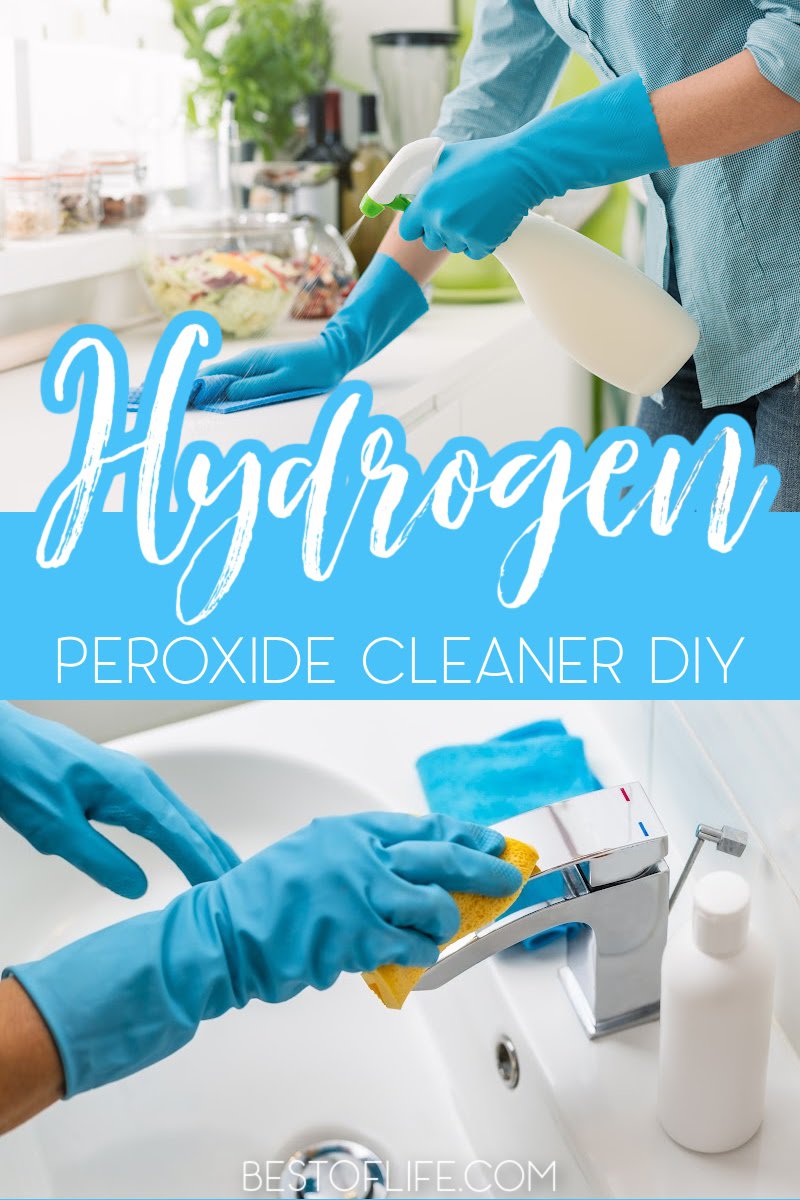 There is a cleaner for everything these days. You might have one cleaner for your bathrooms and another for your kitchen. We use different bottles and sprays for our floors than we do for our sinks. Do we really know what is in all these cleaners?
Hydrogen peroxide cleaner DIY recipes are alternatives store-bought cleaners that are perfect for cleaning your home naturally and when you are low on supplies. You can make your own. It's not as difficult as it might sound and it could save you money.
Many of these DIY cleaners do double and triple duty and one common ingredient may be something you already have in your home. Hydrogen peroxide is a natural disinfectant. You probably already know this since we use it for scrapes and cuts and even as a mouthwash and teeth whitener.
It's also a safe alternative to bleach and really inexpensive. Mixed with a few other ingredients, you can turn hydrogen peroxide into a variety of different cleaners to use in your home and even on yourself. The more than 25 recipes here should cover you from hand sanitizer and wipes to deep house cleaning, and all of them contain hydrogen peroxide and a few additional, simple ingredients.
Homemade bleach | Crafty Little Gnome
How To Make Your Own Hand Sanitizer | Wired
Homemade Disinfectant Wipes | One Essential Community
How to Clean Your Toothbrush Naturally | A Clean Bee
Homemade Carpet Cleaner | One Crazy Mom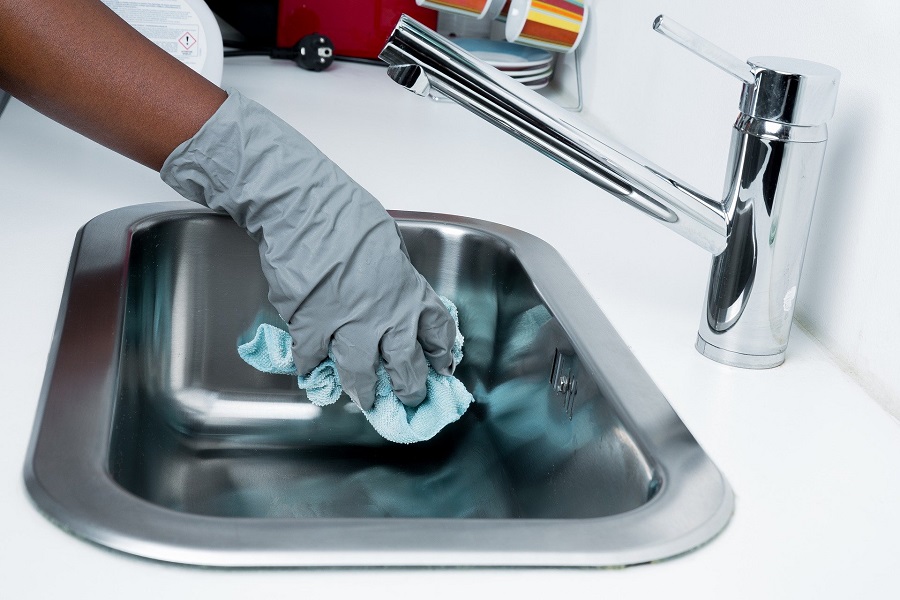 Hydrogen Peroxide Cleaner DIY Recipes
There is nothing better than knowing exactly what is in the cleaning products you use at home. Your home is your space, you share it with family and friends, and the last thing you want to do is cover the place with harmful chemicals.
There are many DIY cleaners you can make with vinegar, baking soda, and other products. But using hydrogen peroxide is a better idea. Pro-tip: don't mix vinegar and hydrogen peroxide as it could irritate the skin if it comes in contact with it and could cause other major health issues.
DIY Reusable Cleaning Wipes | Don't Mess With Mama
Homemade All-Purpose Cleaner | DIY Natural
Daily Shower Spray | Crunchy Rock
Germ Killing DIY Wipes | Gym Craft Laundry
DIY Homemade Stain Remover | Don't Waste The Crumbs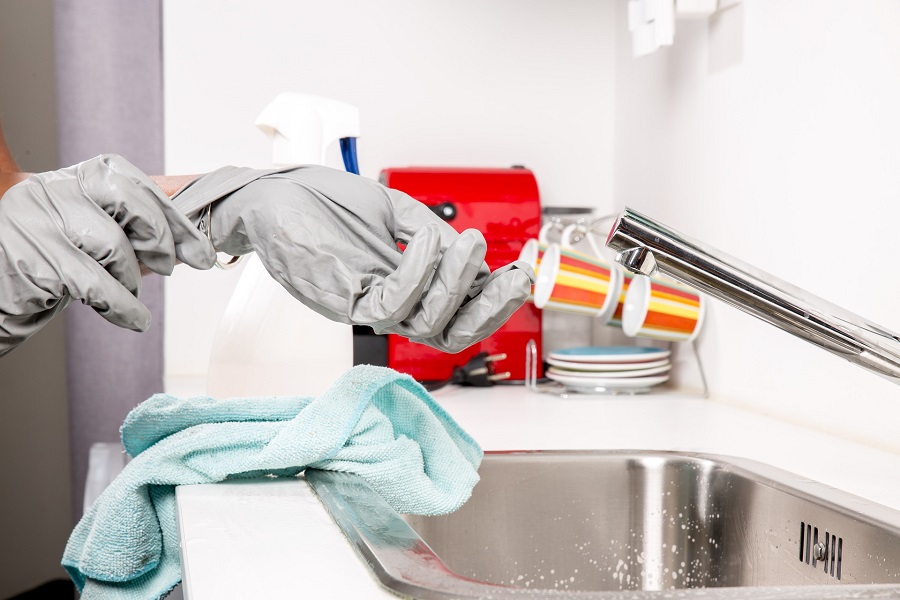 Why Hydrogen Peroxide
Hydrogen peroxide is a disinfectant. That alone is enough to make it an obvious ingredient in DIY cleaner recipes. But we once used hydrogen peroxide to clean wounds and now, you can use it to clean blood, wine chocolate, grass, armpit and so many more types of stains.
DIY Stain Remover | Frugally Blonde
3 Ingredient DIY Cleaner for Mildew | Paleo Hacks
DIY Soft Scrub Cleaner | Live Simply
DIY Dishwasher Bombs | Pop Sugar
Disinfectant with Hydrogen Peroxide | Clean Mama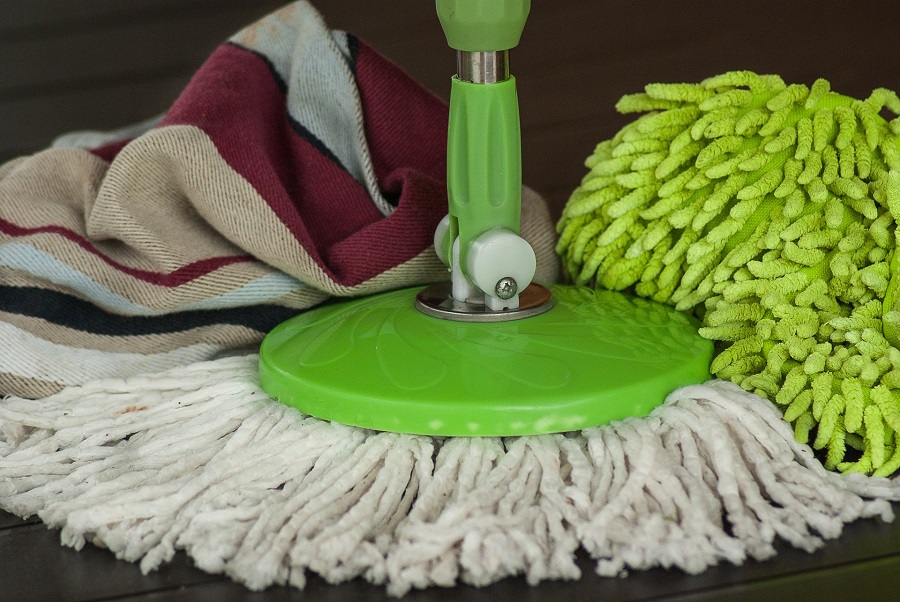 Things to Clean
The hydrogen peroxide DIY cleaner recipes can help clean just about anything in your home. You can use it on furniture, in the laundry, as a surface cleaner and so much more. You can even clean marble countertops with it. Full strength hydrogen peroxide can even kill mold in the bathroom.
It won't remove the stains from the mold but it will kill it.
DIY Shower Scrub | Our Oily House
Homemade Natural Dishwashing Rinse | Mommypotamas
Homemade Oxygen Cleaner | Food
DIY All-Purpose Natural Cleaner | My Merry Messy Life
Thieves Toilet Bombs | The Coconut Mama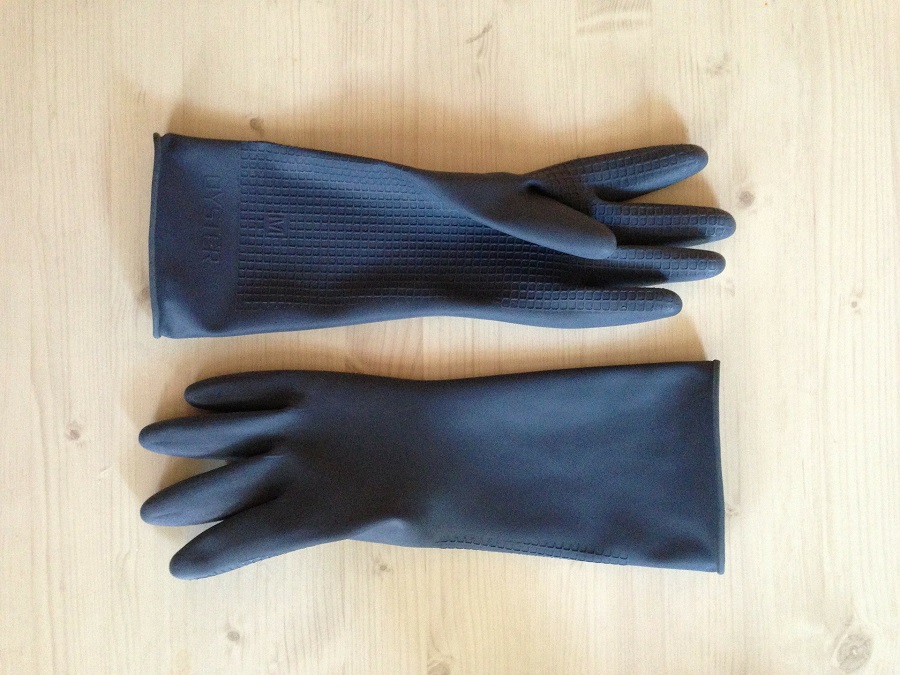 The Kitchen
Full-strength hydrogen peroxide is powerful enough to kill mold. But that doesn't mean that it is dangerous. It all depends on the recipes and strength you use. In fact, some people use hydrogen peroxide as surface cleaners in the kitchen.
You can absolutely disinfect cutting boards, countertops, and even the inside of your refrigerator if you'd like. The possibilities are endless for hydrogen peroxide DIY cleaner recipes.
Homemade Toilet Cleaner | My Stay at Home Adventures
Hydrogen Peroxide Grout Cleaner | Life Hacker
5 Reasons to Use Hydrogen Peroxide for Laundry | The Spruce
Homemade Dishwasher Rinse Aid | My Crazy Mom Life
Excellent 3 Ingredient Homemade All-Purpose Cleaner | Apartment Therapy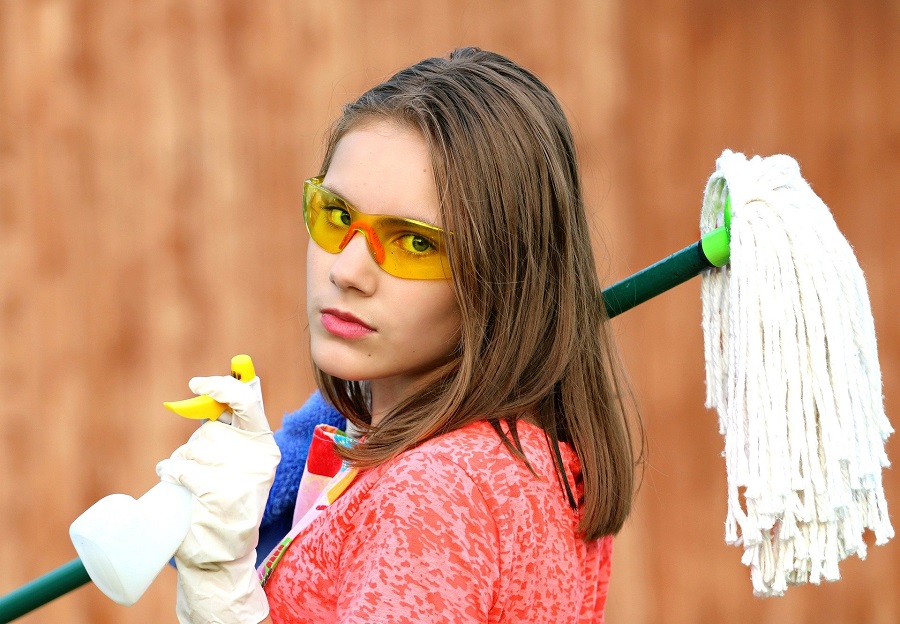 Don't Make Ahead of Time
Hydrogen peroxide does have an expiration date for a reason. In fact, hydrogen peroxide will start to lose its power once it is exposed to air and sunlight. That is why it mostly comes in a brown bottle, to keep it viable for longer.
That means you will not want to use hydrogen peroxide DIY cleaner recipes until you're ready to clean. Use a fresh bottle and be sure to use it as soon as you finish making it in order to get the most out of your cleaner.
Hydrogen Peroxide Cleaning Recipes | A Cultivated Nest
Homemade Grout Cleaner | Bob Vila
Natural Tile and Grout Cleaner | Wellness Mama
Homemade Cleaning Recipes | Newport Natural Health
10 Clever Uses for Hydrogen Peroxide In The Home | House Logic
Using Hydrogen Peroxide to Clean and Disinfect | Love To Know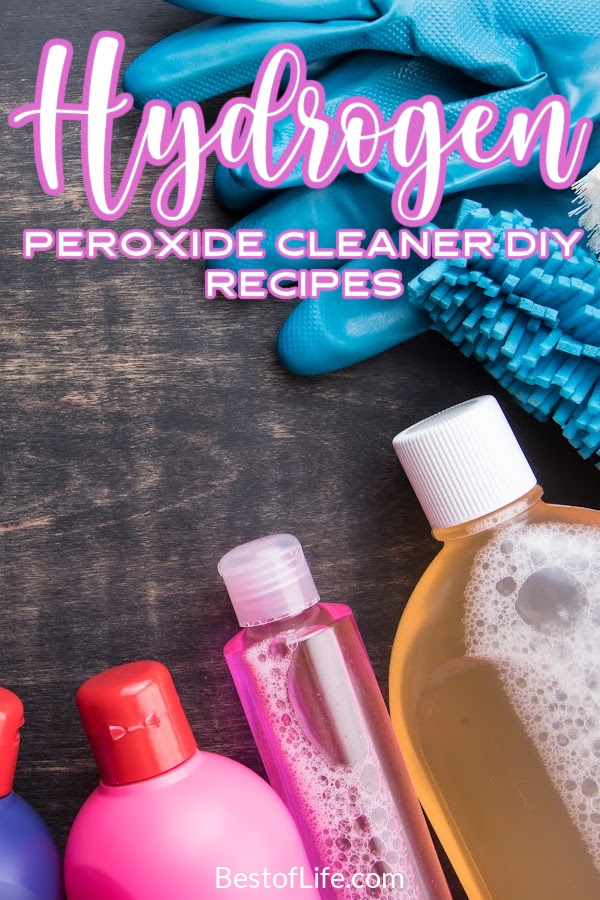 More DIY
DIY Whiskey Barrel Planter Ideas | There are plenty of ways to use DIY to decorate your home both inside and out.
DIY Apartment Decorating Ideas to Amp up Your Style | You can even use your DIY skills to turn a small space into a living space anyone would enjoy.
Our Faux Farmhouse Living Room Designs to Inspire | Farmhouse living has long been popular in parts of the country. But you don't have to have a farm to have that lifestyle.
DIY Kitchen Makeover Ideas for any Budget | You may need to demo a bit but the effort will be well worth it when you finish remodeling your kitchen.
31 DIY Boozy Gifts for Wine Lovers | You can also use those DIY skills to help with gifting this year.