Winter Cocktails with Gin | Drink Recipes for Winter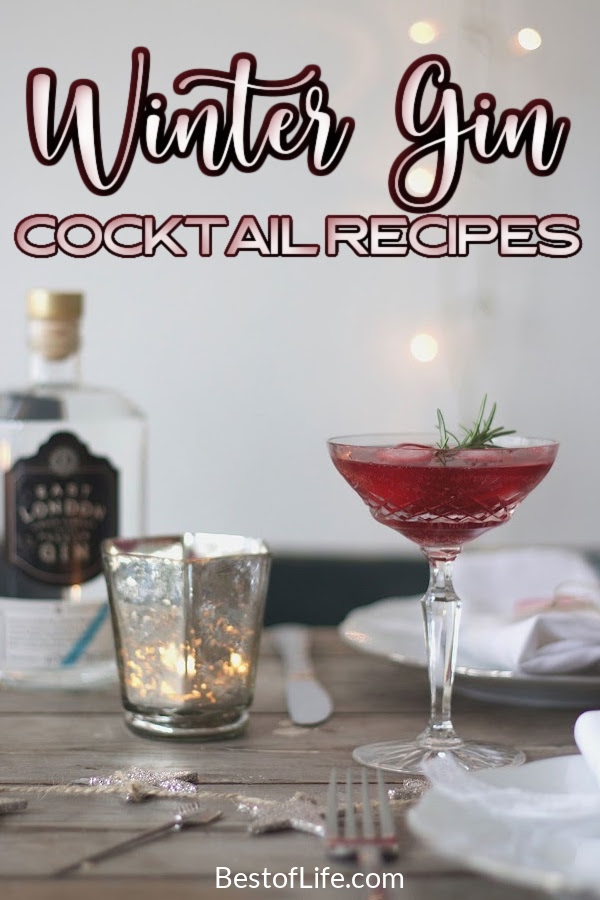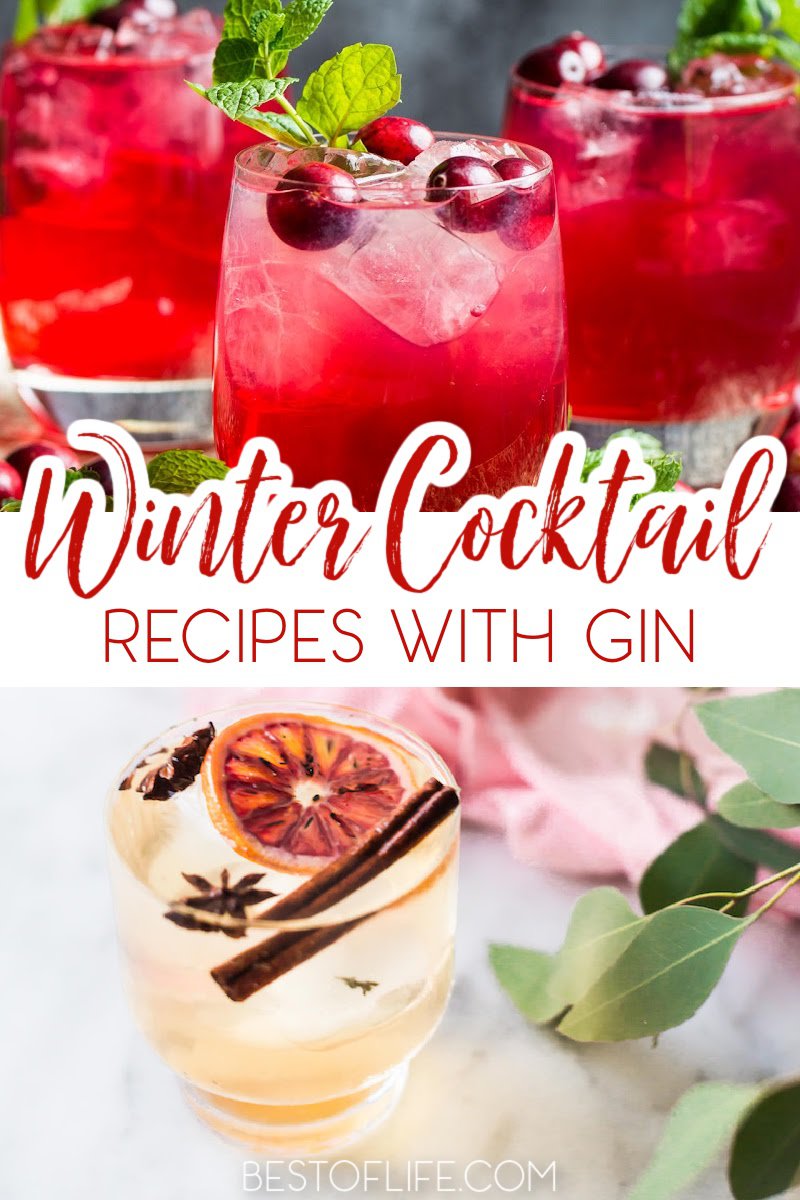 There are many gin cocktails that people enjoy, the most popular being the simple gin and tonic. But winter isn't usually the time for a refreshing drink like the gin and tonic. People usually opt for something a little cozier. Well gin lovers, rejoice, because there are winter cocktails with gin that will ensure you can still enjoy this spirit.

Winter cocktails with gin are just as cozy and amazing as any other winter cocktail. In fact, many people say its flavors are reminiscent of a Christmas tree. If that doesn't get you in the holiday mood, we don't know what will. Gin is an alcohol that works really well with the spices and flavors of winter.
Using fruits like apples and pears, or spices like anise and cinnamon (which also make stunning garnishes) can really elevate your winter cocktails with gin. In fact, you may find that you like winter gin cocktails better than the usual gin and tonic or other summer gin cocktails.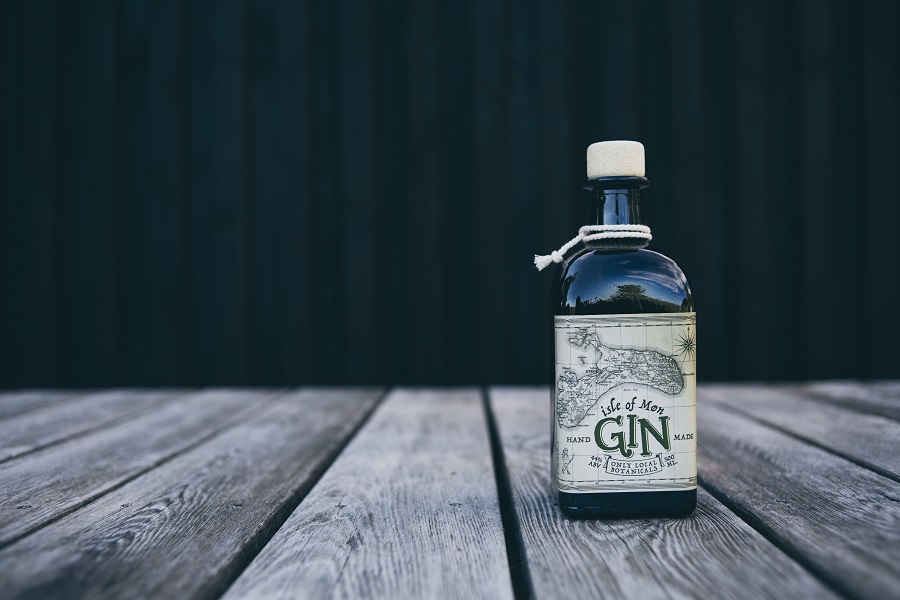 There is nothing like warming up and getting cozy with your favorite cocktail, but there's also excitement in trying something new. New cocktails that you've never heard of or tried before can be a good way to add new holiday recipes to your index.
You may even walk away with a new winter tradition for you and your (21+) friends and family. The younger ones can stick to hot chocolate.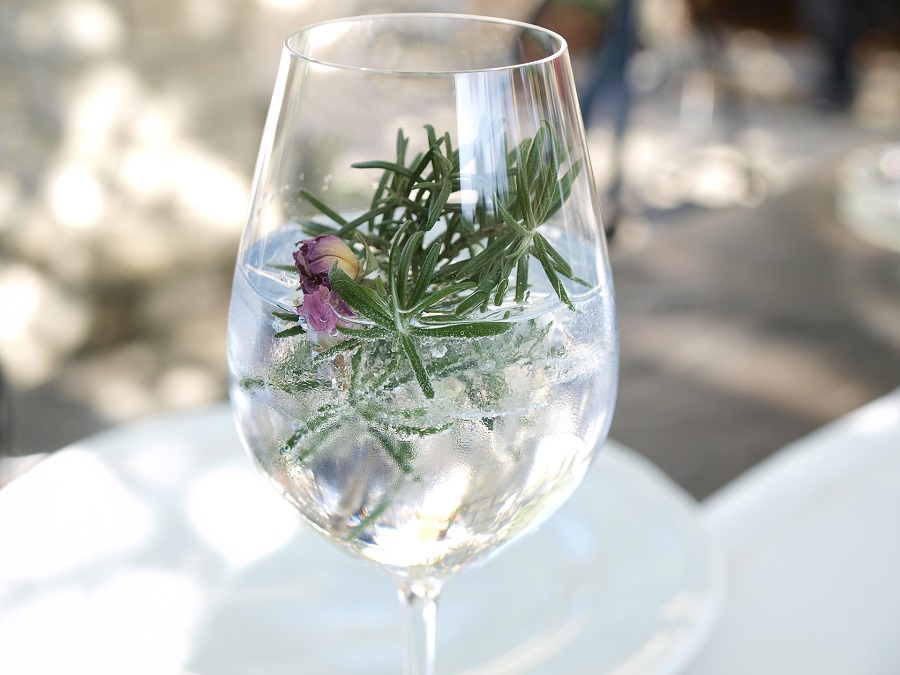 Winter is Here
There is nothing better than warming up with a nice gin cocktail. The problem is finding the right recipe for you. There are many ways to enjoy gin, some might say neat is the best. However, there is nothing wrong with adding a little more to gin. Especially if you add the right combinations of ingredients like in these recipes.
Blood Orange Gin and Tonic | Lonny
Gin and Beet Fizz | Lobster and Swan
Gin and Appletiser | Fuss Free Flavours
Brûléed Blood Orange Spiced Winter Gin & Tonic | Craft & Cocktails
Mulled Gin and Ginger Beer | Foodie Quine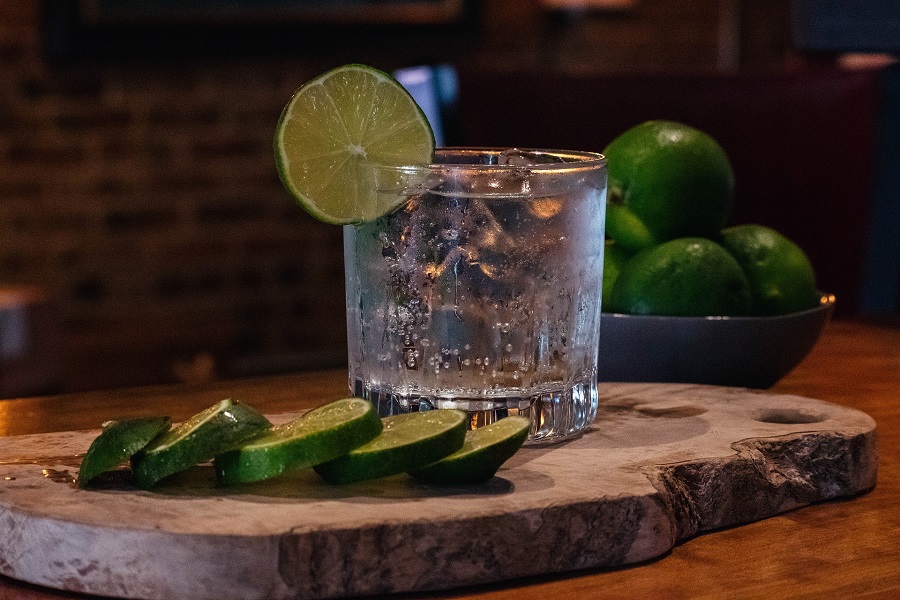 Getting in the Spirit
Gin is a spirit that we all can get behind. But there are other spirits roaming around this time of year, the holiday spirit. You can infuse holiday flavors into your gin to make for a festive gin cocktail. The only question left is, which flavor to integrate into the drink?
Winter Cranberry Gin Fizz | Jessica in the Kitchen
Orange Cranberry Gin and Tonic | Food with Feeling
Winter Gin Mule | Creative Culinary
Rosemary Bee's Knees | Hunger Thirst Play
Blackberry Gin and Jam | Lively Table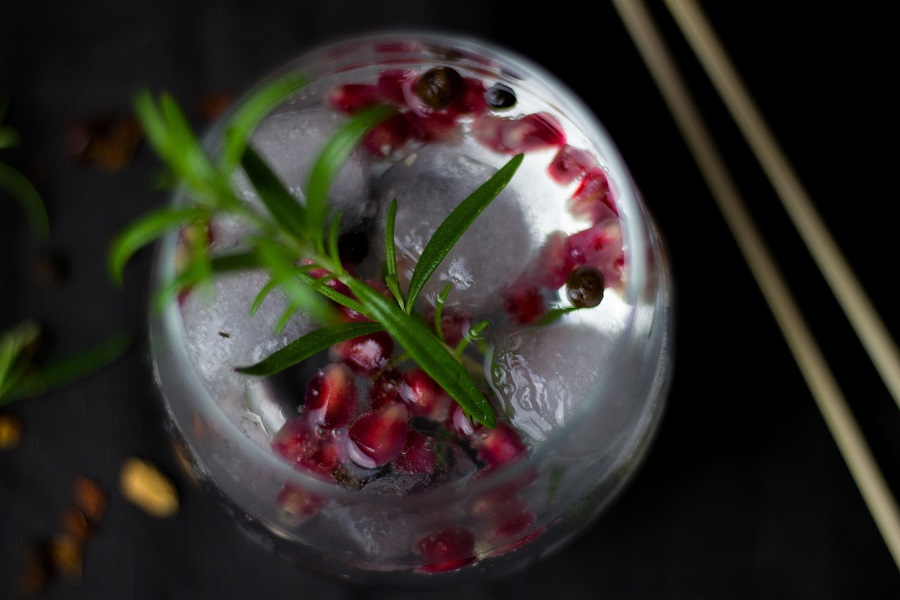 Winter Cocktails with Gin
There are many different cocktails with gin that are truly amazing. You could even get into the winter spirit with cranberries or other winter flavors. That is what will make these gin cocktails become winter gin cocktails. The important thing is that you aren't afraid of trying something new.
Cranberry Gin | Lauren Caris Cooks
Winterberry Squeeze | Supercall
Blood Orange Thyme and Gin | Vanilla, and Bean
Mulled Gin with Mulled Wine Ice Cubes | Veggie Desserts
Infused Winter Gin | Grow Forage Cook Ferment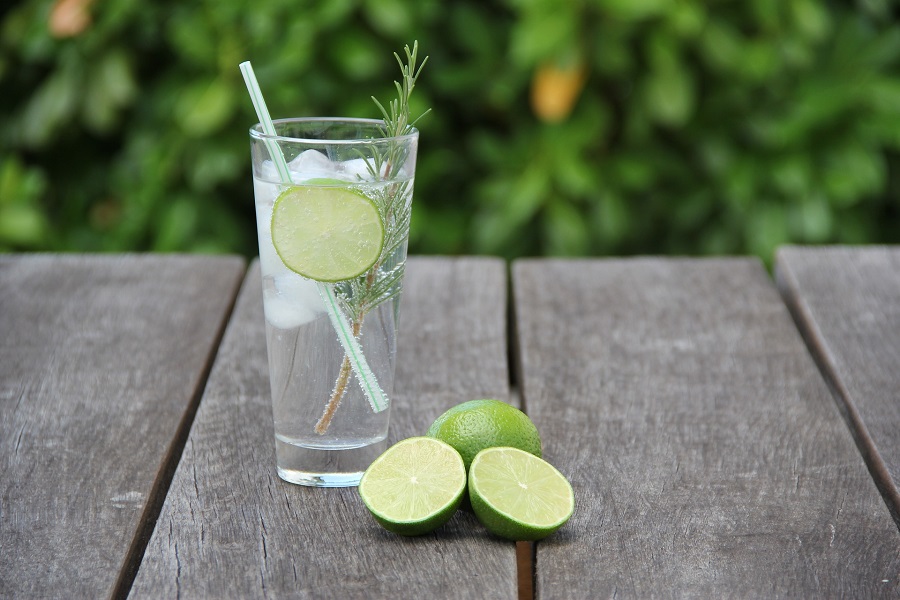 The Gin
The gin is the star of your winter gin cocktails. But it is important to get gin you enjoy. There may be some gin enthusiasts who say mixing anything with your favorite gin is a terrible idea. We all like the idea of cooking steak with nothing more than salt and pepper so the flavor of the meat stands out.
But there is nothing wrong with a little Worcestershire sauce every now and then.
Winter Bramble | Little Sugar Snaps
Spiced Pear Gin | Inspired by Charm
Pomegranate Rosemary Gin | We Are Not Martha
Lady of Winterfell | Elle Talk
Lavender French 75 | Sip and Feast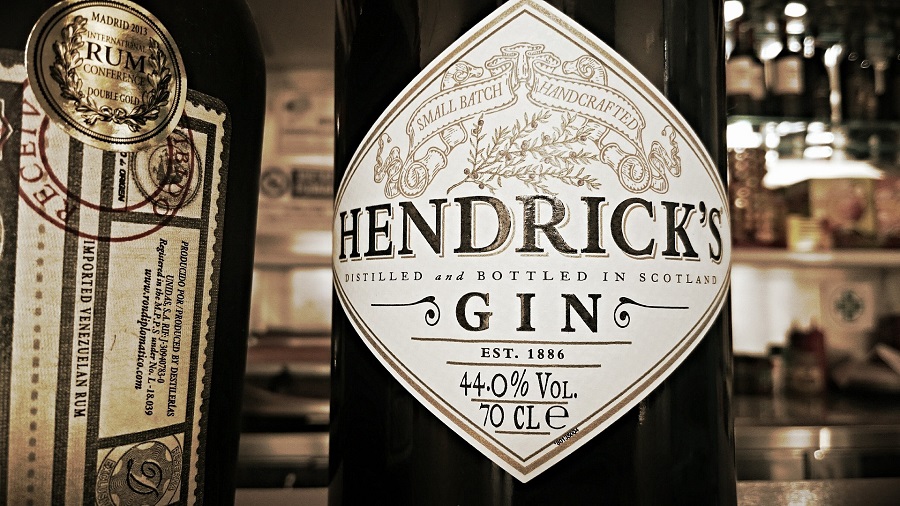 Enjoy and Share
We spend a lot of time with family and friends during this season. Many of these recipes can be bulked up and shared with others. In fact, you might even impress a few people if you show off that you know how to make some of these recipes. You could become the life of the party with just a simple, magical, amazing gin cocktail.
Hot Gin Punch | Liquor
Winter Gimlet | Beijos Events
Blueberry, Ginger, Gin | Honest Cooking
Spiced Gin Apple Pie | Recipes from a Pantry
Gingerbread Gin and Tonic | Gastronom Blog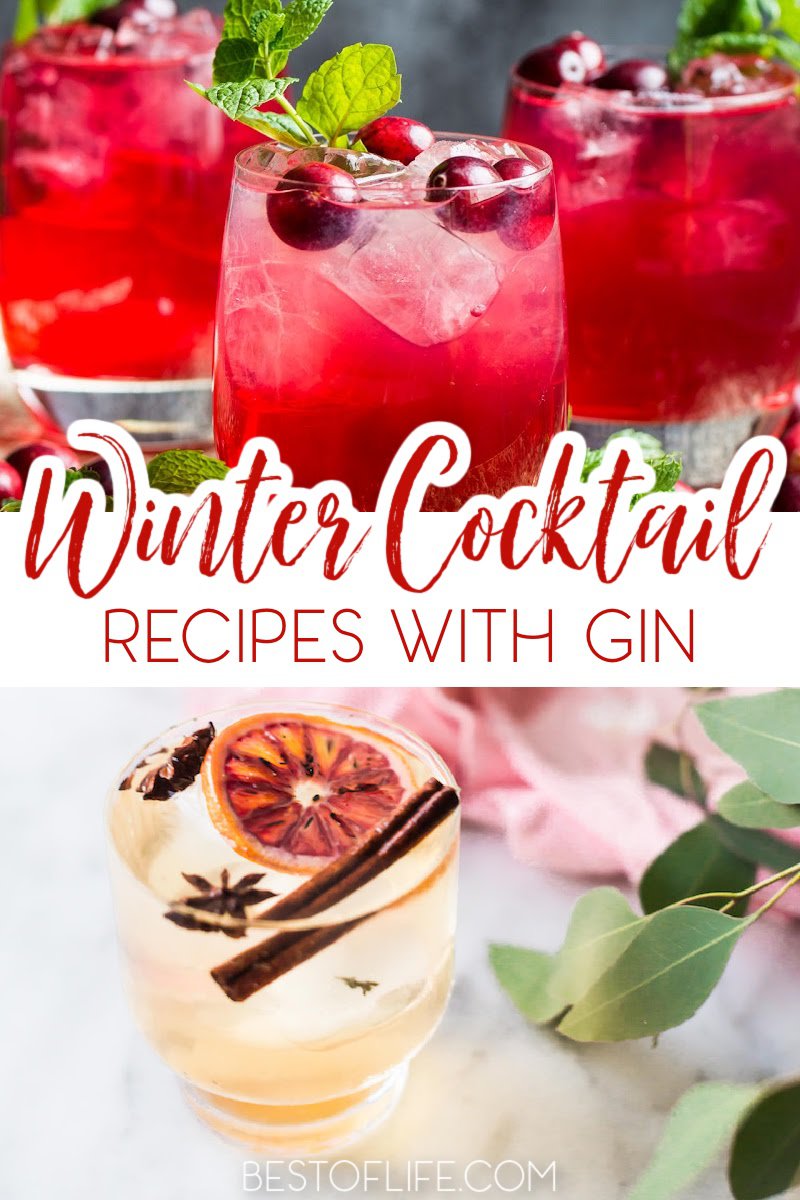 More Cocktails
Tequila Cocktails for Parties | Tequila is a spirit that is used by many, feared by some, and appreciated by the masses. It is even better when you mix it just right.
Best Beer Cocktail Recipes | Beer makes for a great cocktail, in fact, these beer cocktails are filled with flavor and easy to make.
Best Tequila Cocktails | Did we mention how amazing tequila could be when you have the right cocktail recipes to utilize?
3 Whisky Drinks for Summer | Whisky is a drink that is often served straight but you can add just a couple of things to make one of the best summer cocktails around.
15 Easy Whiskey Drinks Anyone Can Make | In fact, there is more than one way to mix whisky into a cocktail.