50+ Holiday Cookie Recipes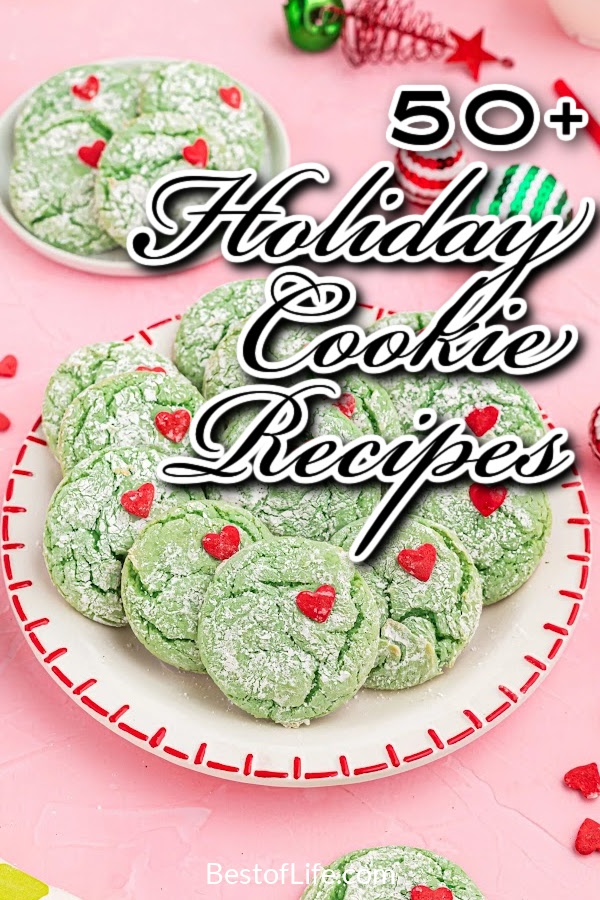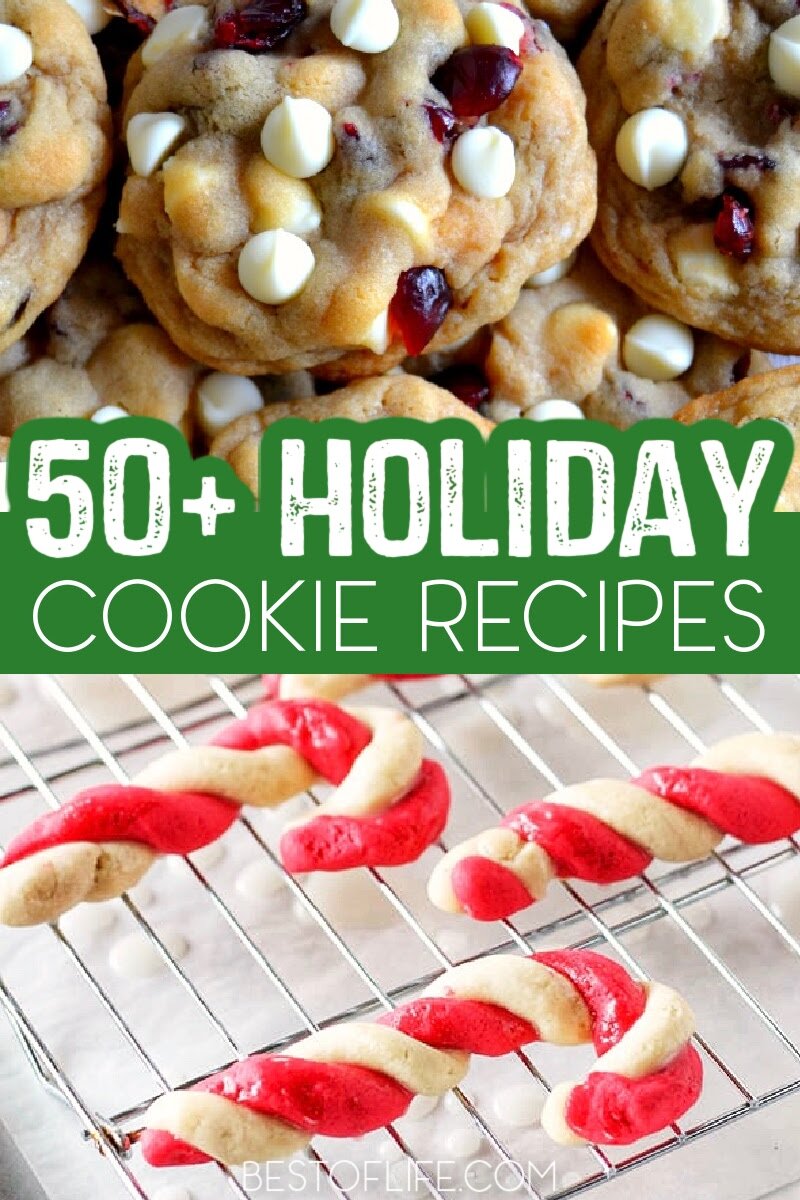 Holiday cookie recipes are one of my favorite parts of the holidays. Yeah, they require a bit of work, but the reward is so sweet that I just can't say no. In fact, baking holiday cookies is probably the best part of the holidays. Now that the internet has been around for a few years, we can find thousands of cookie recipes.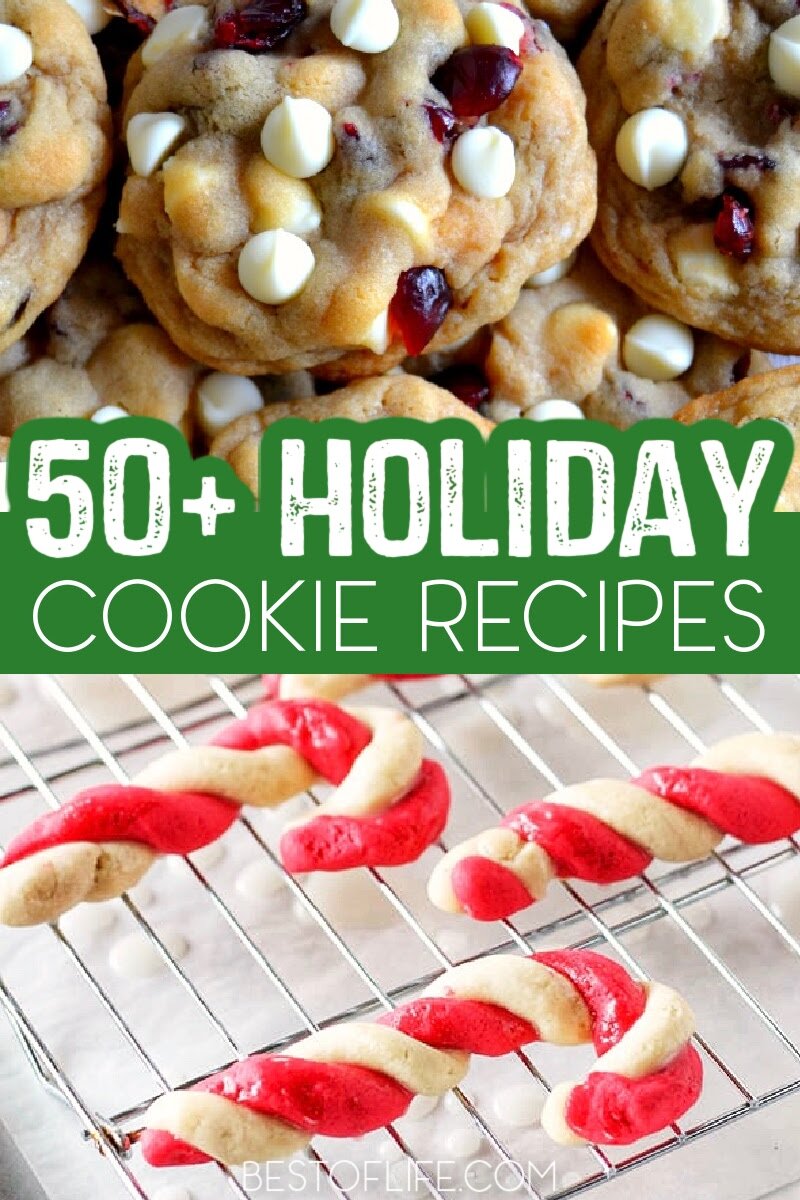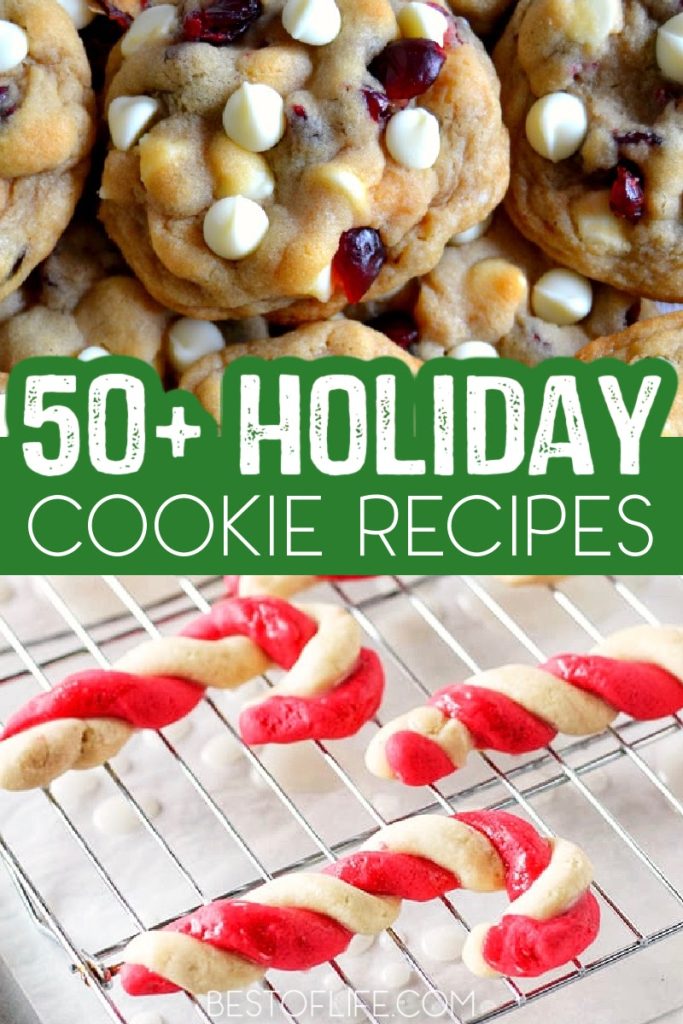 The question is, which ones are better and will make you feel the best after eating them? Baking them, I meant baking them. Before we can dive into a bunch of delicious recipes, we have to get the shopping out of the way! We can't get through a tough day of baking all of our favorites without some amazing tools.
I have to have my stand mixer, lots of baking sheets, my favorite apron, and my trusty rubber bottom mixing bowls! The kids like to help in the kitchen, so if you have short and younger ones running around, you might need a step stool! How else can you all cut out beautiful cookies with these adorable cookie cutters?!!?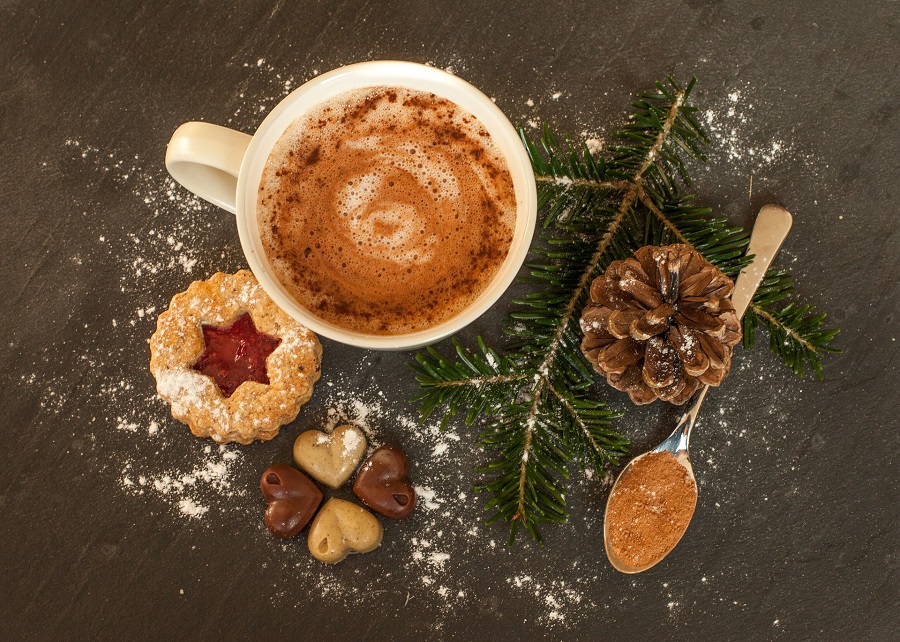 The best holiday cookie recipes make the holidays merry and keep your home filled with the aroma of the season. The holidays are here, and as a mom, I'm busier than ever. Work is ramping up; kids go on break from school, shopping, decorating, and keeping the home and office organized.
However, there is one task that's on my to-do list that I don't mind working on at all; baking cookies. I mean, let's get real here; there are a few holiday cookie recipes that I don't like. More importantly, there's nothing that feels more like the holidays than the aroma of freshly baked cookies filling the house.
Holiday Cookie Recipes
Peppermint Bark Cookies | Best of Life Magazine
Peanut Butter Kiss Cookies | The Frugal Girls
Peppermint Mocha Cookies | Sally's Baking Addiction
Twix Cookies | Mandy's Recipe Box
Chocolate Chip Sugar Cookies | Best of Life Magazine
Chewy Ginger Molasses Cookies | Crunchy Creamy Sweet
The Grinch Cookies | Simplistically Living
Cranberry White Chocolate Chip Cookies | The Domestic Rebel
Jelly Filled Thumbprint Cookies | Best of Life Magazine
Lemon Gooey Butter Cookies | Small Town Woman
Italian Ricotta Cookies | Cooking Classy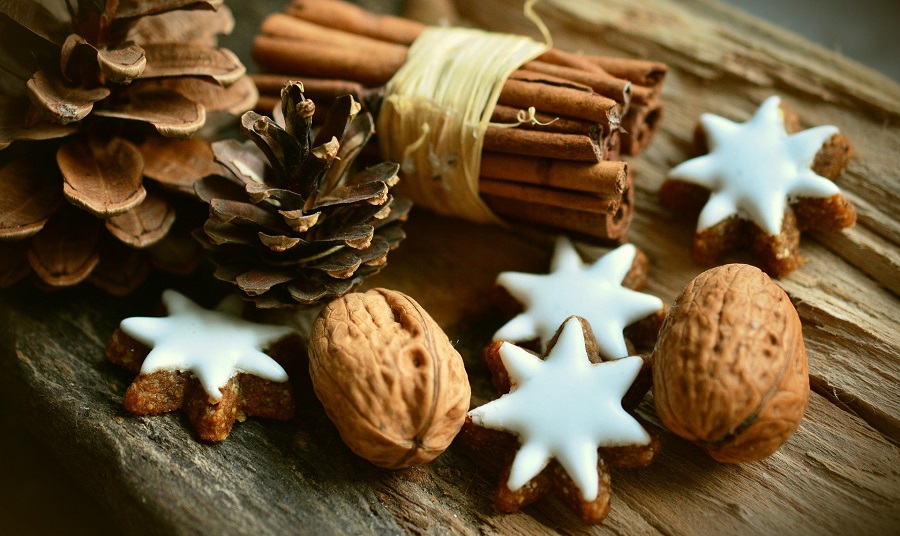 Holiday Cookie Recipes
The holidays are filled with family traditions of all different kinds. One of the most popular is holiday baking. Be it cookies, cakes, bread, or more, baking during the holidays is a given. My kids will enjoy the holiday cookie recipes with a glass of milk and me, a glass of wine.
Chocolate Crinkle Cookies | Rasa Malaysia
Flourless Peanut Butter Cookies | Best of Life Magazine
Santa's Favorite Cookies | Crazy For Crust
Hot Chocolate Cookies | Averie Cooks
Cranberry Pistachio Cookies | The Salty Marshmallow
Eggless Chocolate Chip Cookies | Best of Life Magazine
Brown Butter Cinnamon Crinkle Cookies | Cookies and Cups
Andes Mint Cookies | Chocolate With Grace
Santa's Swirl Sugar Cookies | Renee's Kitchen Adventures
Toffee Pecan Shortbread Cookies | Baking and Boys
Red Velvet Candy Cane Kiss Cookies | Delightful-e Made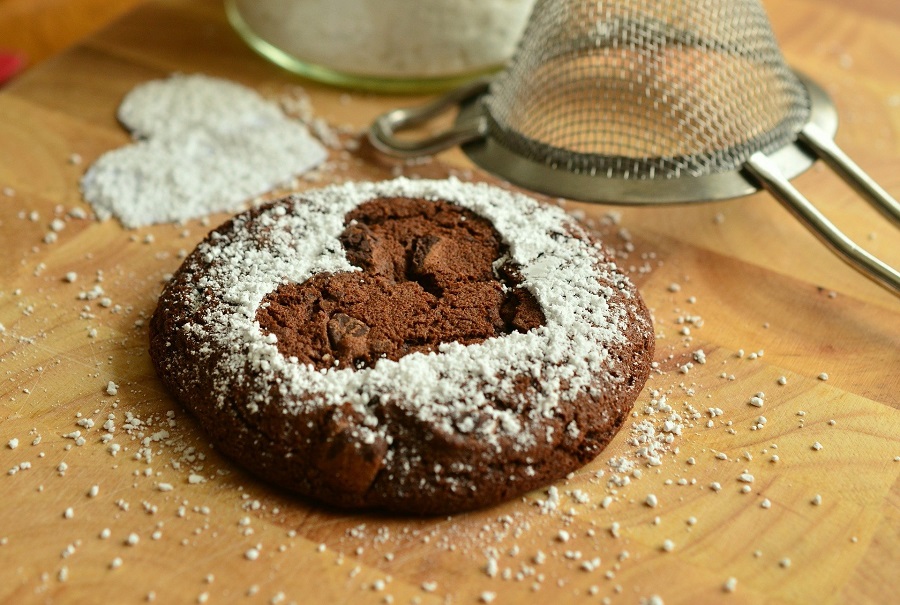 Cookie Flavors
Holiday cookies are a different beast than most themed recipes. For example, Halloween food can be food that is normal but it must be creepy, Thanksgiving food should always be the classic turkey and stuffing dinner. But holiday cookies can be anything so long as they're cookies.
You can make your favorite chocolate chip cookies or maybe you have a peanut butter oatmeal cookie you love. You don't have to stick to the basic sugar cookie. But you can also get creative and incorporate flavors from the season like cranberries, chocolate, and maple.
Cheesecake Thumbprint Cookies | iHeart Eating
Lemon Snowball Cookies | The Gardening Cook
Cinnamon Maple Sugar Cookies | My Sequined Life
Cranberry Orange Shortbread Cookies | My Recipe Magic
Buttery Spritz Cookies | Add a Pinch
Red Velvet Sugar Cookies | Wine and Glue
Toffee Butter Icebox Cookies | Mom on Timeout
Classic Pecan Snowball Cookies | Life Made Sweeter
Christmas Swirl Sugar Cookies | I Love My Disorganized Life
Chocolate Covered Cherry Cookies | Center Cut Cook
Scents of the Season
There are many different flavors and types of holiday cookie recipes you can make. Each fills your home with delicious smells of the season. There's no reason you need to stick to just plain sugar cookies anymore. Try something new, and don't forget about the wine.
Hot Chocolate Cookie Cups | Butter With a Side of Bread
Reindeer Poop Cookies | Life is Sweeter By Design
Peppermint Candy Cane Cookies | No.2 Pencil
Soft Sour Cream Sugar Cookies | My Homemade Heaven
Buttery Shortbread Cookies | Chew Out Loud
Red Velvet Kiss Cookies | The Cafe Sucre Farine
Christmas Maraschino Cherry Shortbread Cookies | OMG Chocolate Desserts
Gluten-Free Stained Glass Cookies | Noshtastic
Award Winning Gingerbread Cookies | Dinner, Then Dessert
Decorated Santa Cookies | Everyday Dishes
Big and Chewy Oatmeal Cookies | Jay's Baking Me Crazy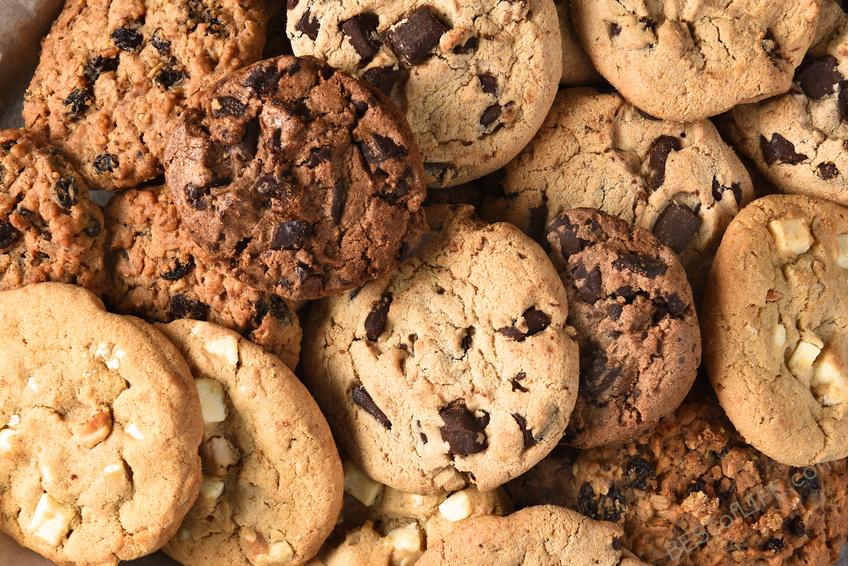 Creating Memories
Holiday cookie recipes also give us a unique opportunity to make traditions with the family. Some families gather in the kitchen during the holiday season to go on a baking spree. Other families have just a couple of bakers who go into the kitchen and bake enough for Santa.
Either way, this is your chance to start a family tradition that is not only fun but delicious as well. Baking cookies together will give you the help you need in the kitchen but also a day or night or both filled with holiday memories you can look back on for years to come.
Holiday Thin Mints | As The Bunny Hops
Watergate Cookies | Spend With Pennies
Raspberry Filled Christmas Tree Cookies | Queen of My Kitchen
Swiss Walnut Christmas Cookies | Eat, Little Bird
Red Velvet Gooey Butter Cookies | All Top Food
Perfect Snickerdoodles | Life's Little Sweets
Santa's Trash Cookies | Delish
Chewy Molasses Cookies | Crunchy Creamy Sweet
Thin Mint Oreo Cups | Chelsea's Messy Apron
Pecan Pie Thumbprint Cookies | Scrappy Geek
Italian Christmas Cookies | Grumpy's Honey Bunch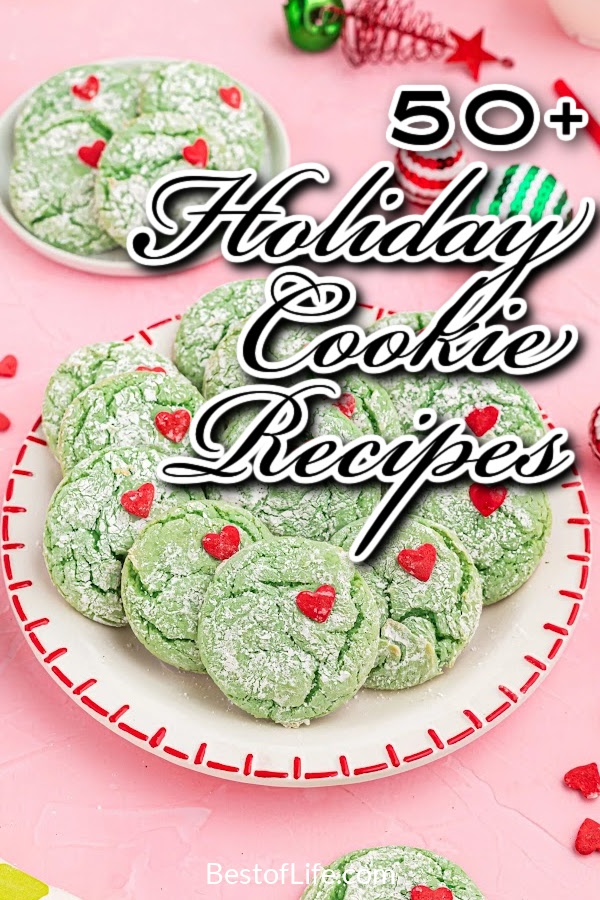 More Holiday Ideas
How to Cook a Ham Like a Pro | Turkey has come and gone. It is now time to start considering your Christmas dinner, usually ham.
Christmas Morning Punch Recipes with Alcohol | Don't forget to make yourself a treat or two or three as well for Christmas morning.
Best Christmas Quotes from Movies | Want to get inspired by the holiday spirit? Try some holiday quotes from movies.
Christmas Morning Punch Recipes Kids Will Love | Don't worry; there are non-alcoholic punch recipes for kids as well as adults.
Adult Holiday Games for your Next Party | But the holidays should be for the adults. We don't get two weeks off of work, we still have homework, and we still pay bills. Have fun when you can!