Homemade Spiked Eggnog with Bourbon Recipe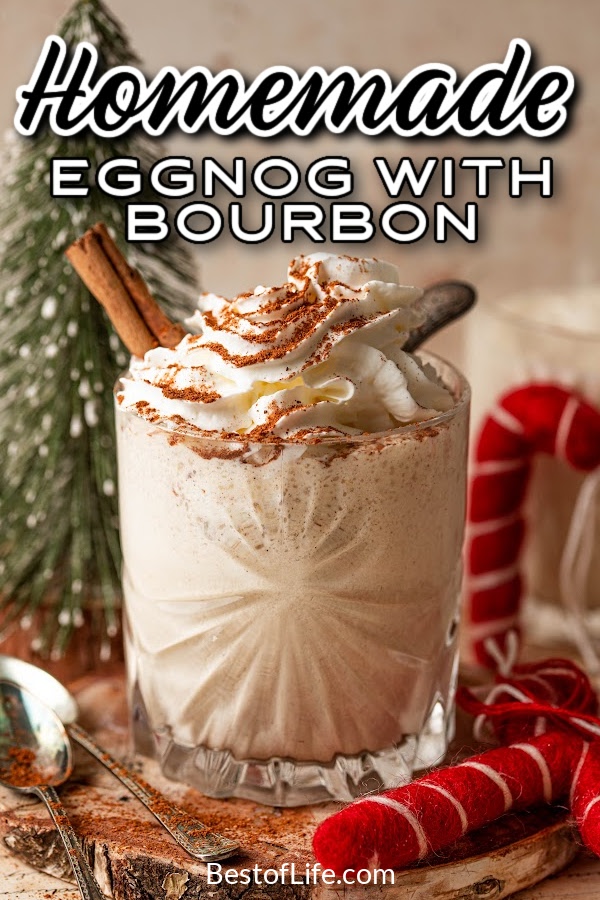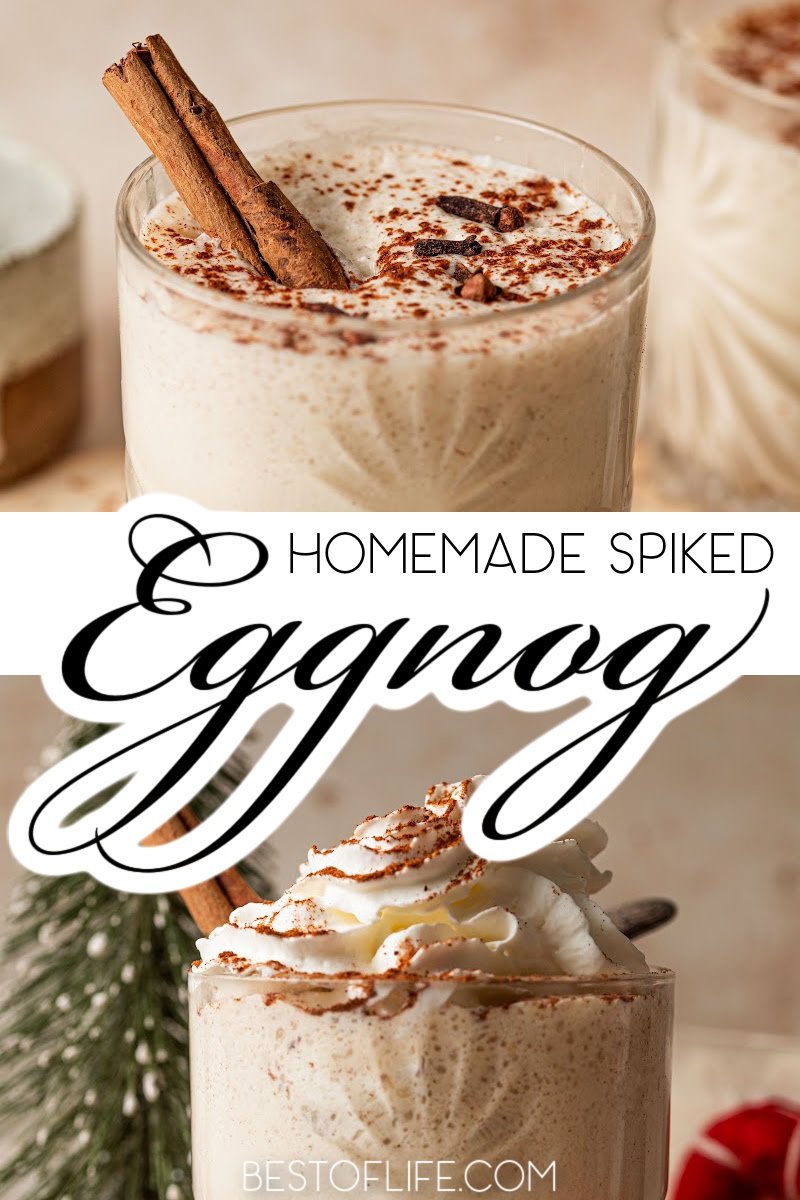 Few holiday traditions are as polarizing as eggnog. Yes, eggnog; the drink that joins milk in the dairy aisle from November until January every year. However, cocktails are different in many ways. A homemade spiked eggnog with bourbon recipe might be all we need to enjoy a glass.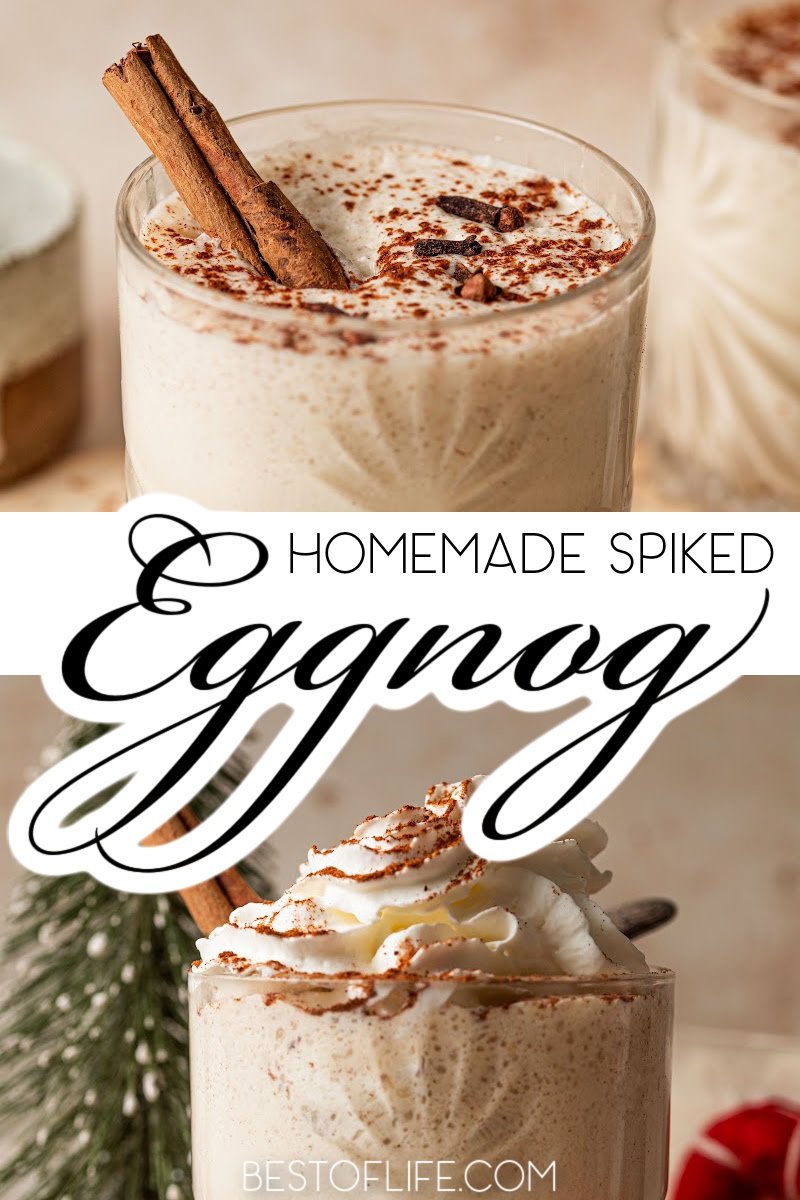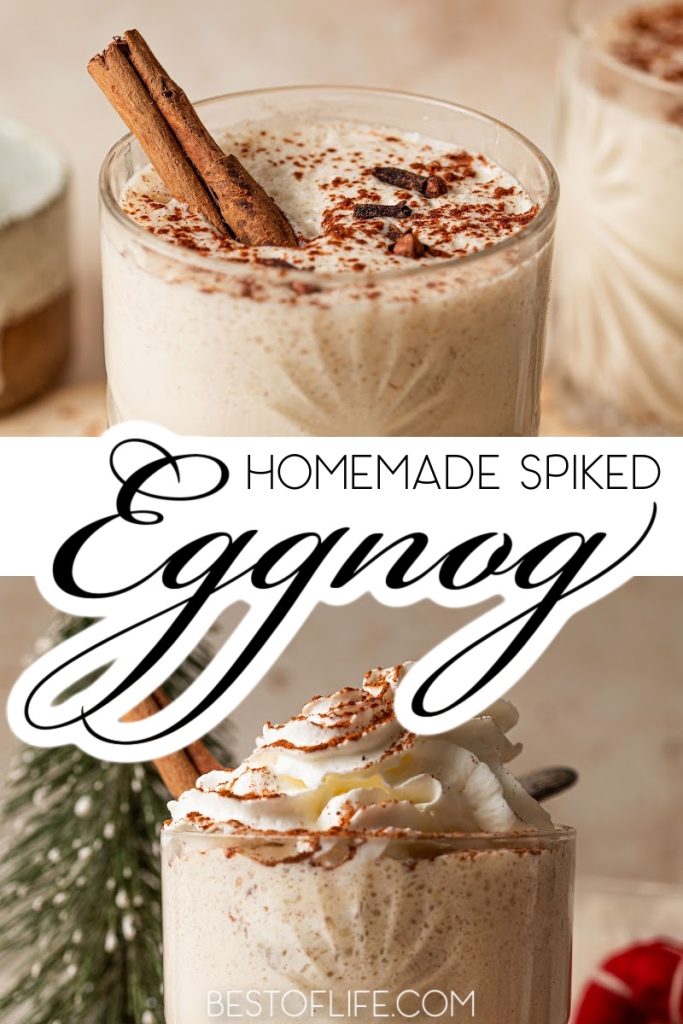 A homemade spiked eggnog with bourbon recipe might just be the holiday cocktail recipe we have all wanted at holiday parties passed. Ask a group of people at a holiday party what they think of eggnog, and you will find plenty of disagreement.
Some people look forward to eggnog all year long, while others don't give it even a first thought. In fact, some people will downright hate eggnog with a passion that is unnecessary for a simple drink.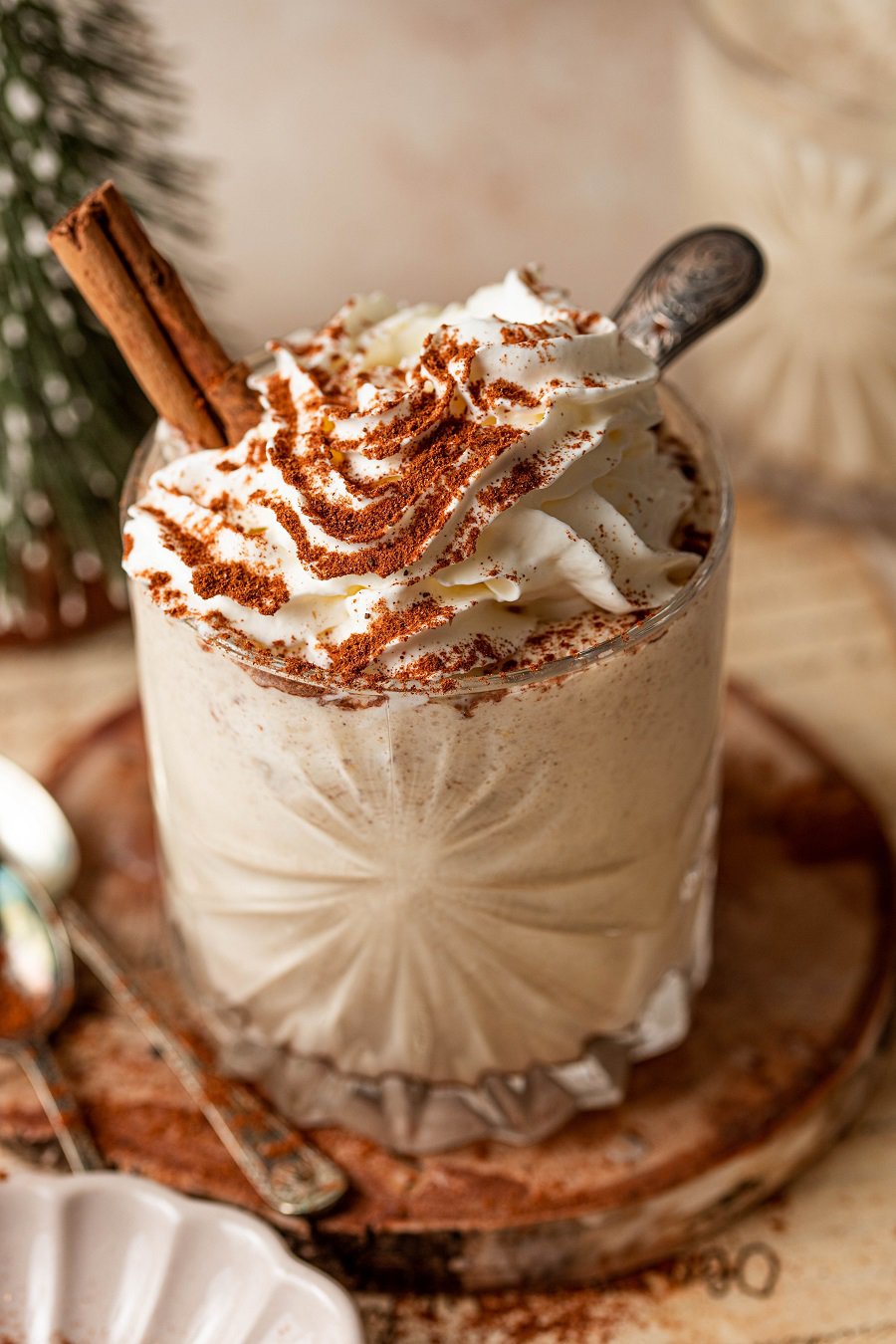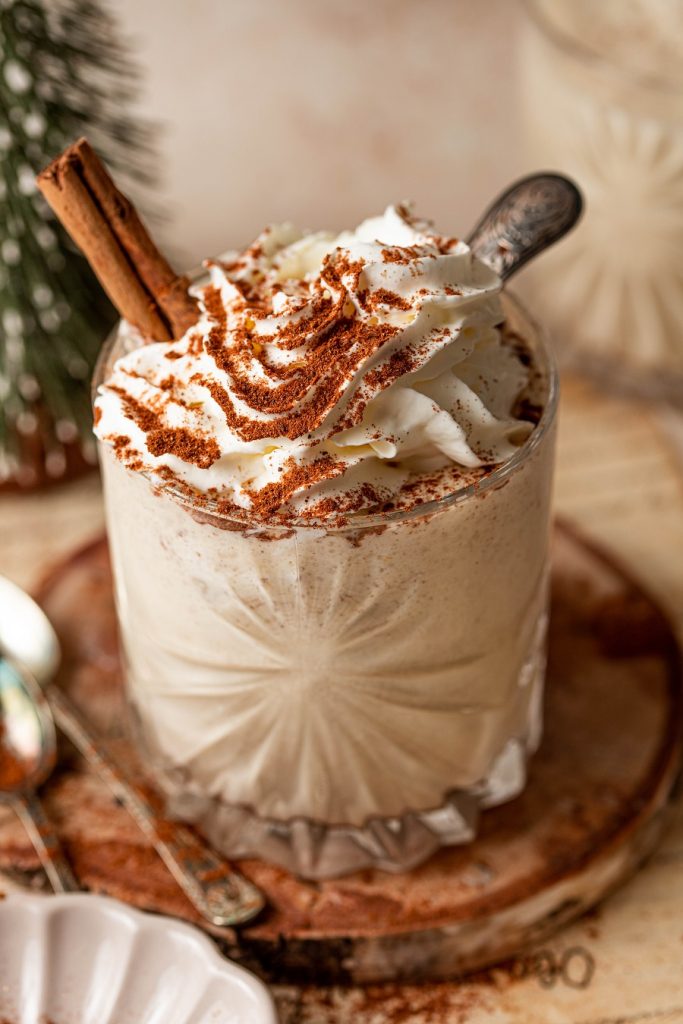 One thing we can agree on is that eggnog requires alcohol; there are few who drink it as is. But there is a fascinating history behind eggnog that could help either solidify your hatred for the drink or make you appreciate how far it's come.
Eggnog is believed to have derived from posset. Posset is a drink that was made with curdled milk, spices, and wine. This drink was brought over to the colonies, and eggs were added.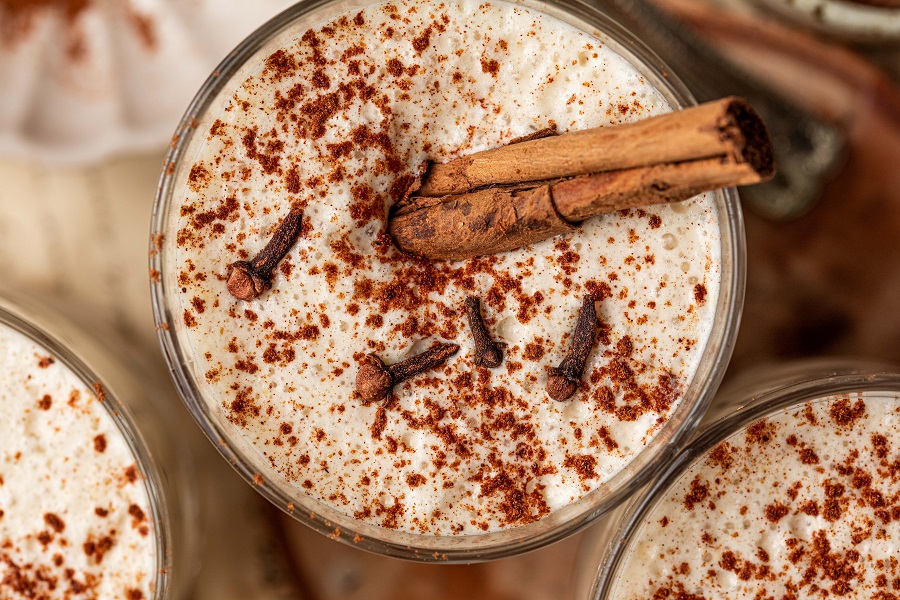 Instead of it being used as a holiday cocktail base, it was instead used as a boost of nutrition; think protein shake. In fact, there is a medical journal from 1892 that recorded the use of the posset as a way to treat flu symptoms.
However, like most things in this world, people loved it so much that it became a regular drink to enjoy. In fact, George Washington himself is said to have enjoyed a heavily spiked posset.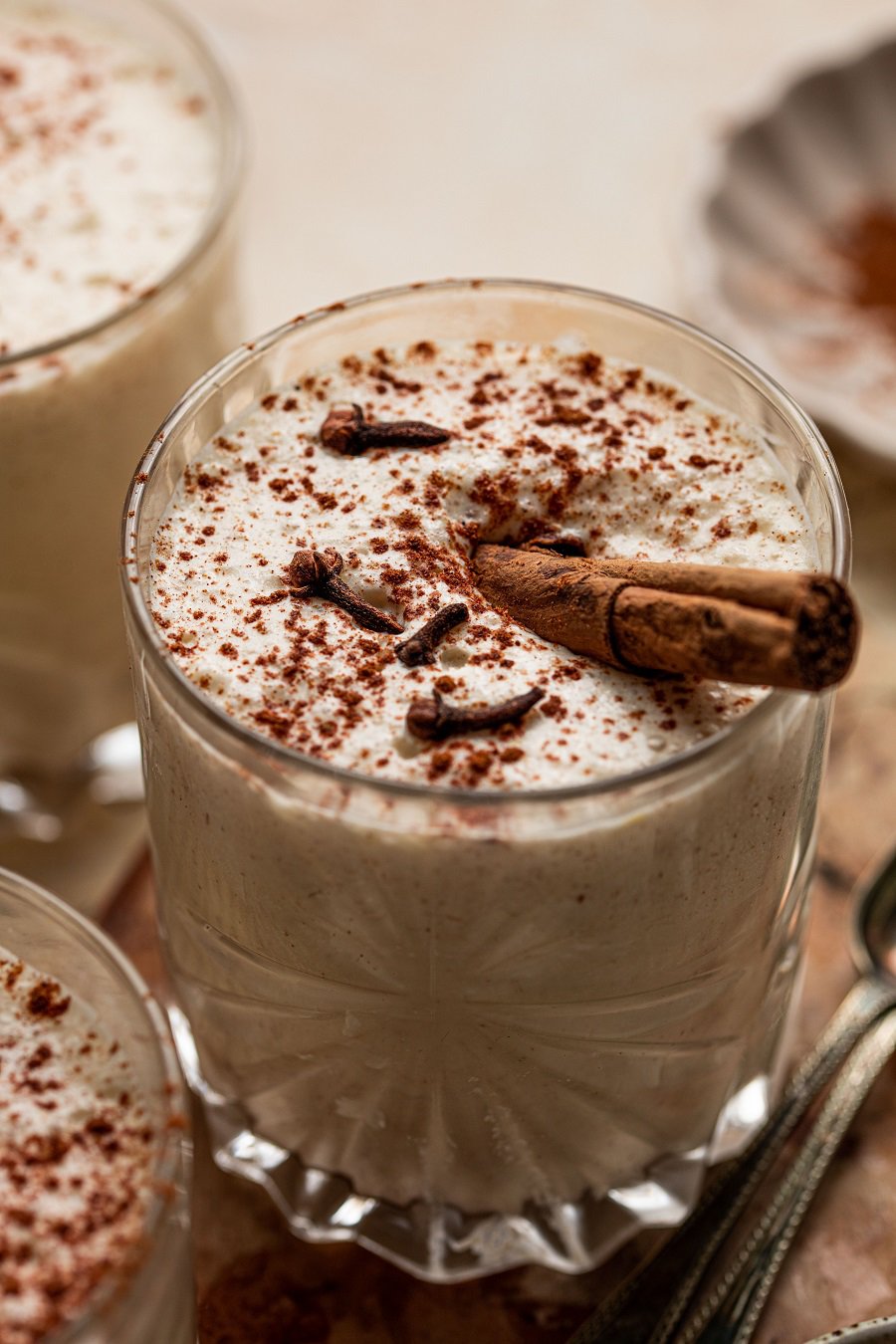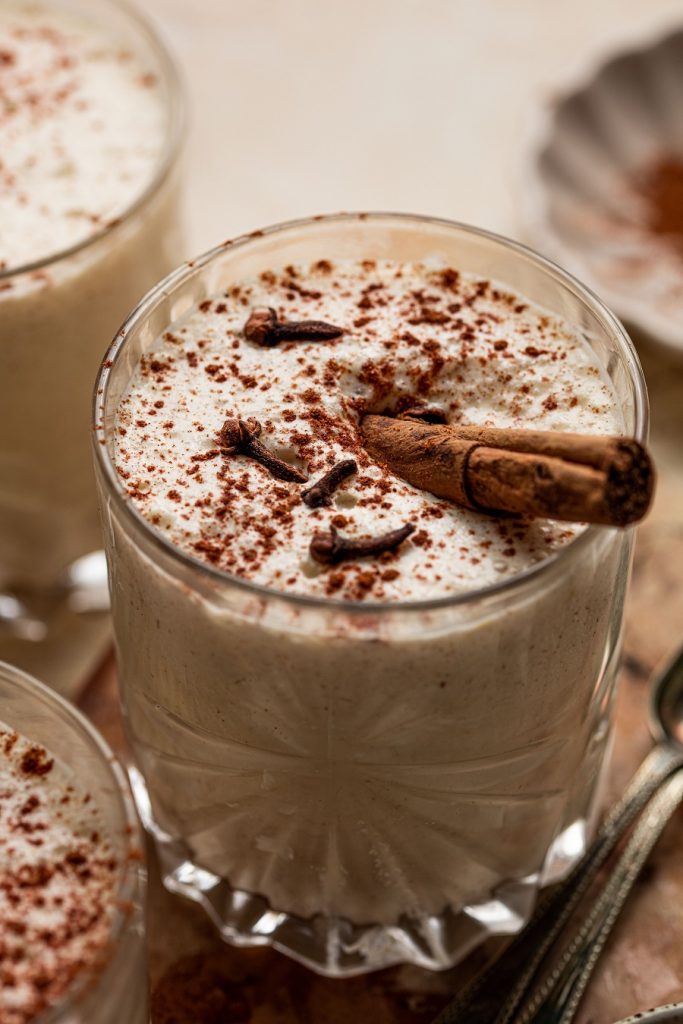 It became a celebratory drink like champagne during the 1800s because people were spiking it so heavily that it became a famous cocktail. But the Eggnog Riot of 1826 is a part of history you won't want to miss.
We don't have to worry about riots or concern ourselves with the flu to enjoy eggnog, though. In fact, we can use homemade spiked eggnog with bourbon recipe, much like George Washington himself.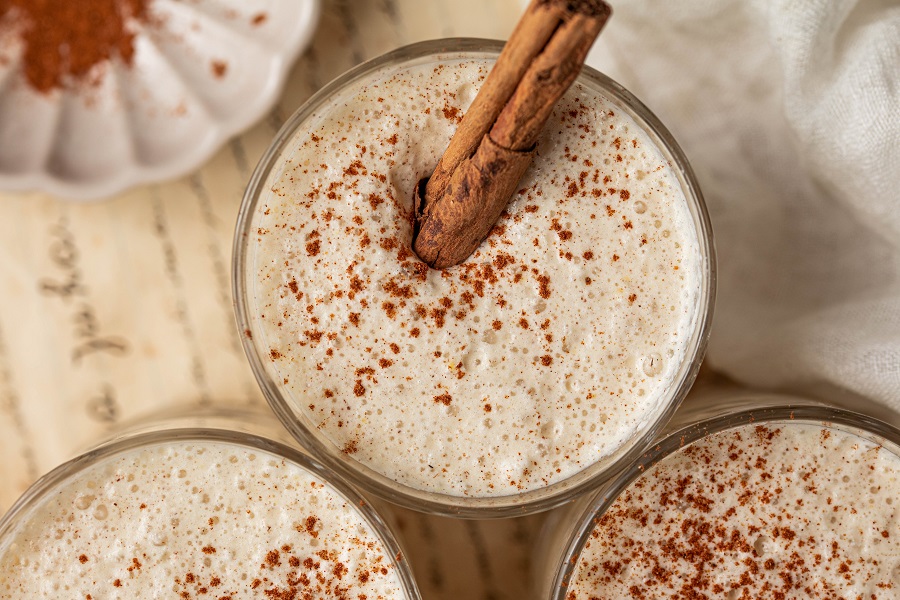 Eggnog Riot of 1826
We all love a good party, even back in 1826. Before we dive into the homemade spiked eggnog with bourbon recipe, we must discuss the riot of 1826. The stage was Westpoint, a military academy, and the players of this show were the 250 cadets in attendance at the time.
The academy decided to allow cadets to no longer drink on holidays, but the cadets didn't have it. The cadets conspired to purchase eggnog for their Christmas celebration. The night got crazy, fast and cadets started firing muskets, jumping from windows and just having an out-of-control time.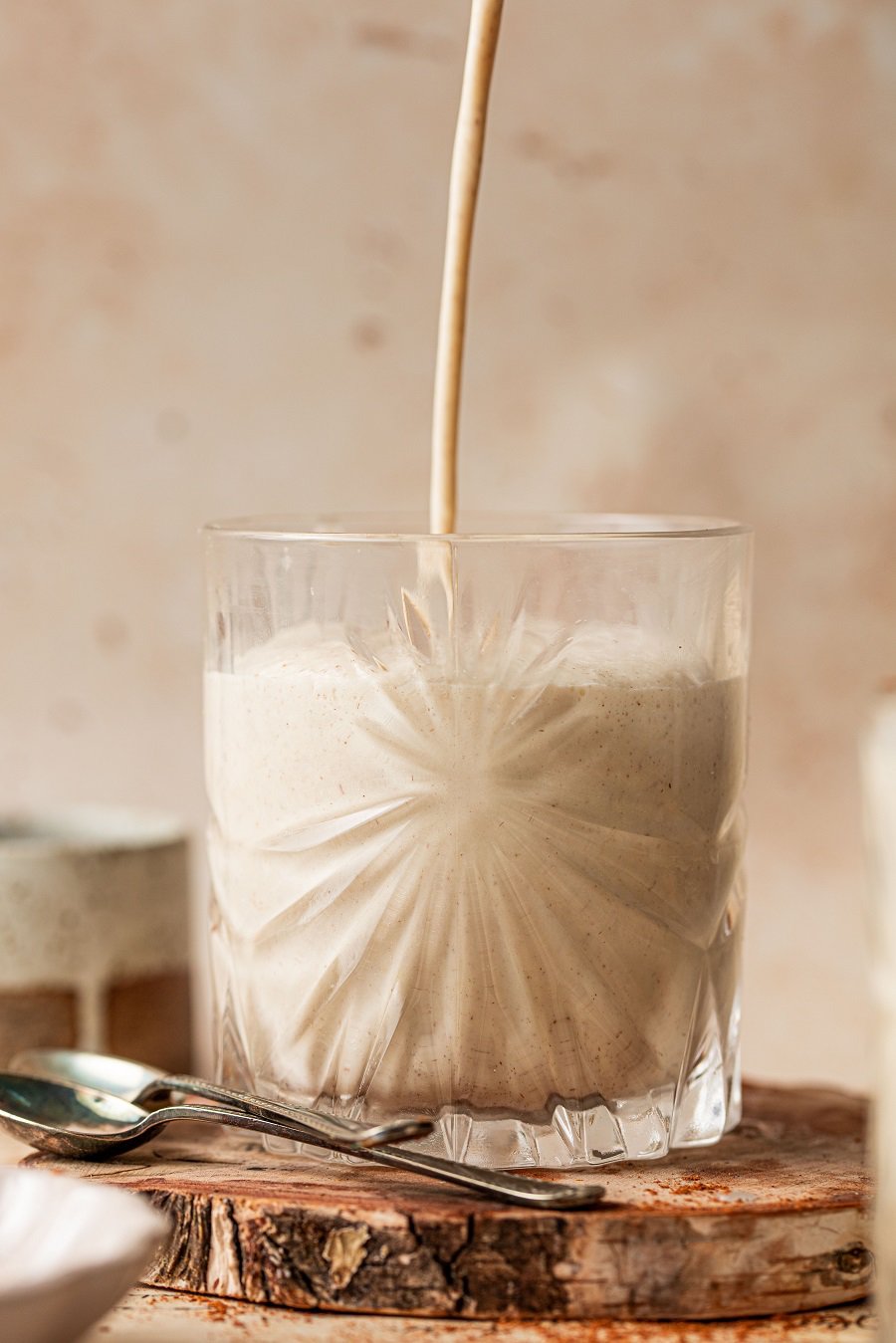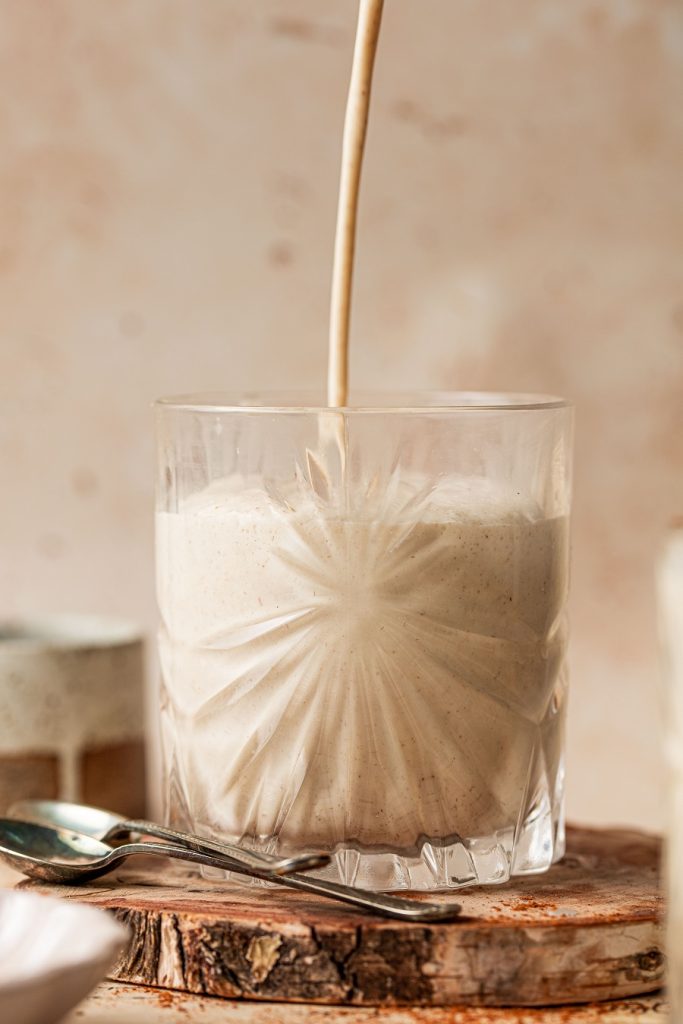 President John Quincy Adams scolded the 70 cadets, who were believed to be the ones who were responsible, telling them the country "had a right to expect better things" from the cadets.
This gave eggnog quite the reputation, which didn't die down until the 1960s when a booze-free version of eggnog became available. Now we have ways of continuing old traditions and creating our own homemade eggnog; with plenty of booze.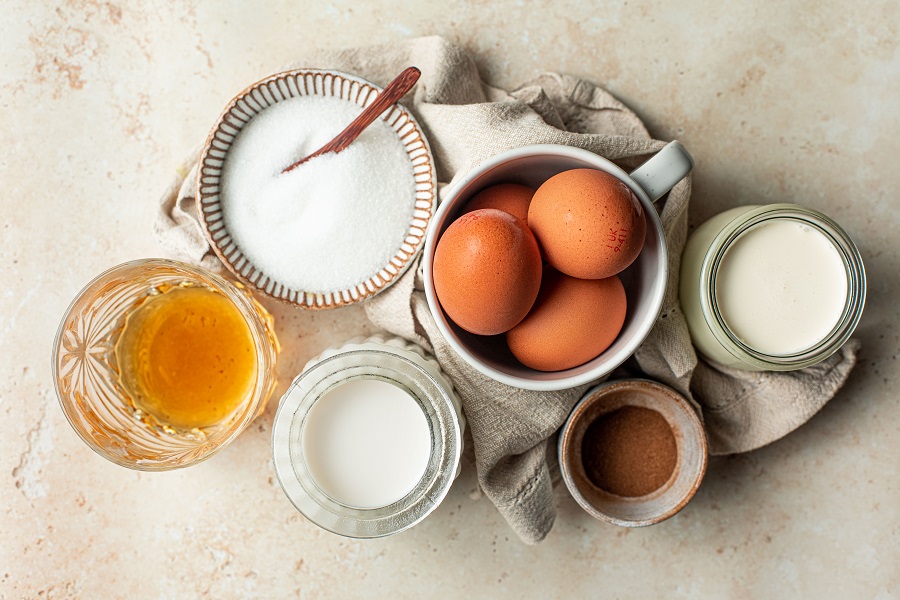 Homemade Spiked Eggnog with Bourbon Recipe Ingredients
We just learned that eggnog has always been a cocktail. It wasn't until the 1960s that eggnog became a non-alcoholic drink and a cocktail ingredient. We can keep that in mind while we make this homemade eggnog.
We will need more than a few things to make this a drink George Washington would want to enjoy. The milk and egg yolks should be obvious. We will also need sugar, heavy cream, and cinnamon, and don't toss out those egg whites; we need those as well.
The last ingredient would be your bourbon of choice. We will also need to make two different things before combining them together; hence why we need egg yolks for one part and egg whites for the other.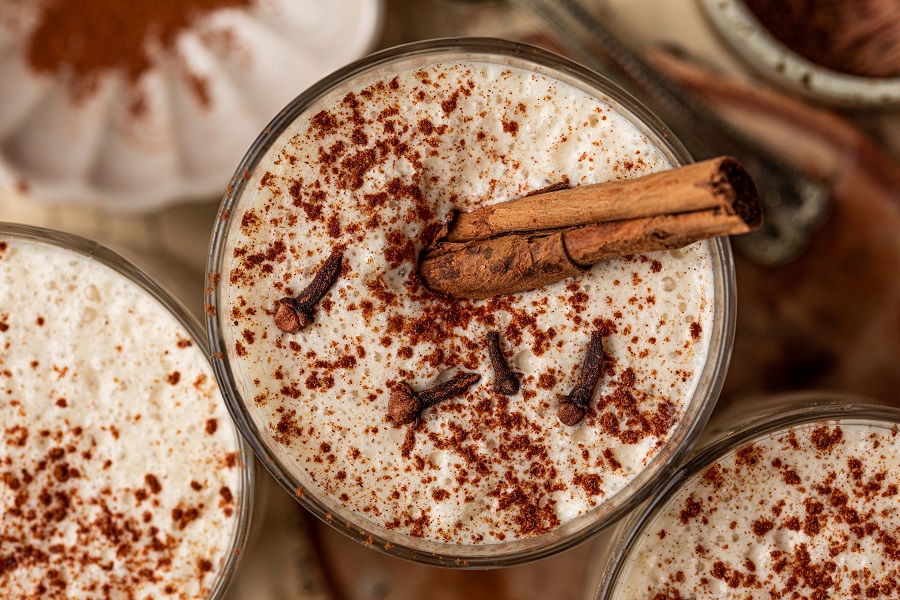 Homemade Spiked Eggnog with Bourbon Recipe Custard Base Ingredients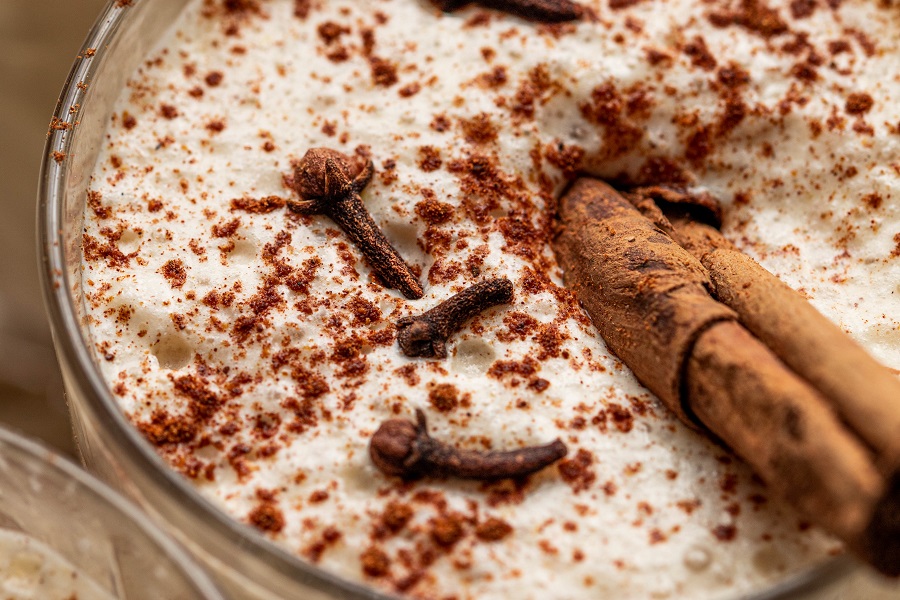 Homemade Spiked Eggnog with Bourbon Recipe Meringue Ingredients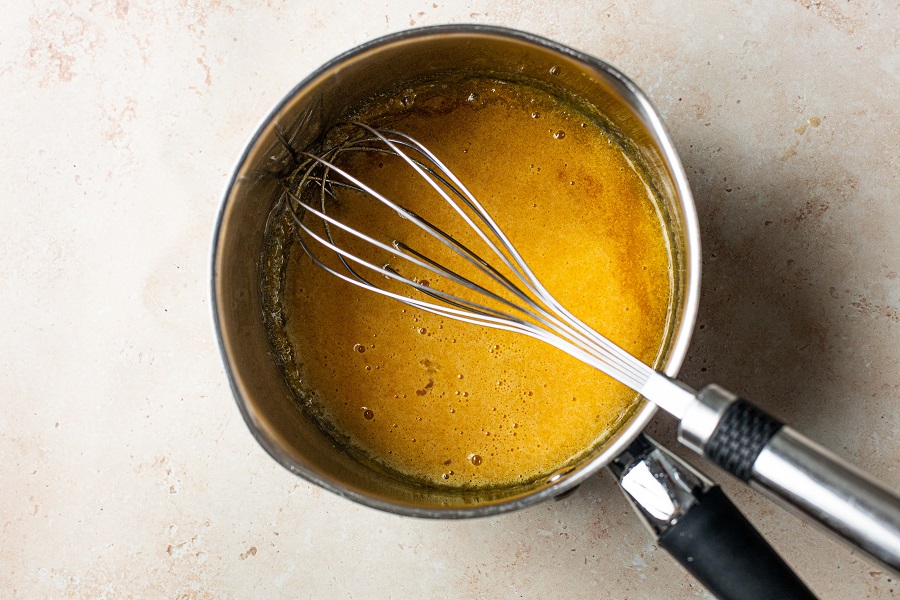 Custard Base Directions
Separate 4 egg yolks and place it in a saucepan. Set aside the egg whites for the meringue later on. Whisk in sugar to the yolk until it is fully incorporated and creamy.
Add in the whole milk and heavy cream and give it a stir.
On the stove, place on medium heat. Whisk frequently until the mixture reaches a temperature of 170-180 F using an instant-read thermometer.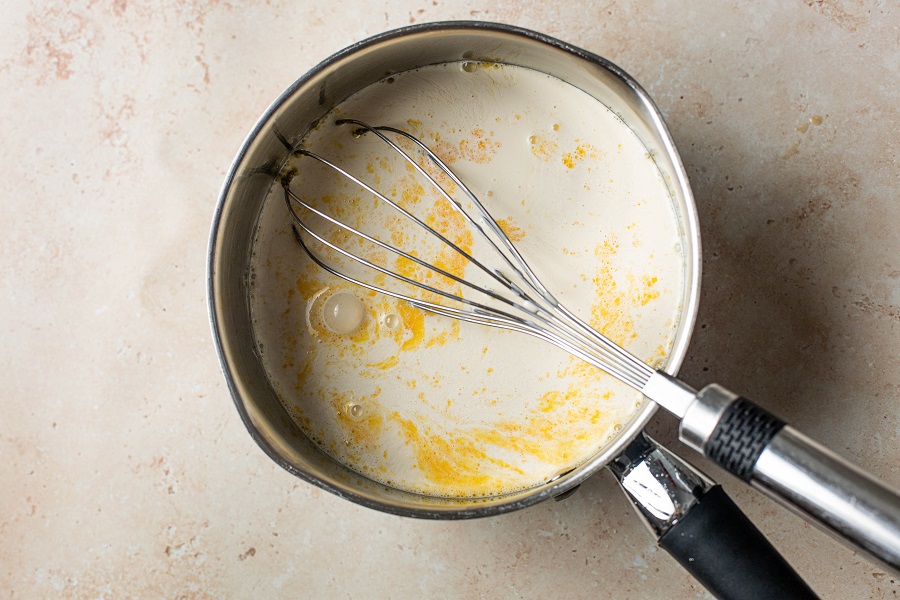 Remove from the what and stir in cinnamon and bourbon. Cool on a cold water bath. Whisking it from time to time will help in the cooling process.
Once it reaches room temperature, transfer it to a glass pitcher to chill in the refrigerator for a few hours until thoroughly chilled.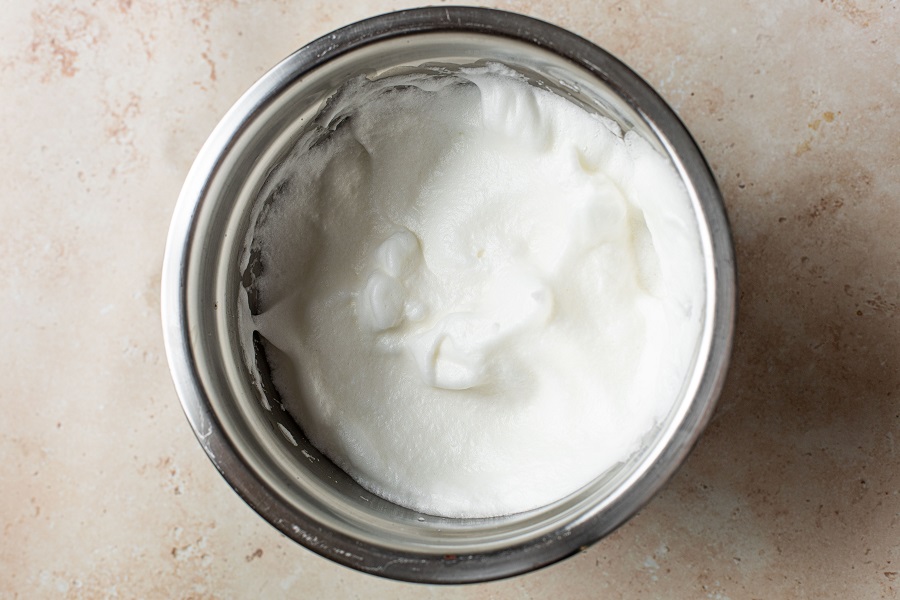 Meringue Directions
To make the homemade spiked eggnog with bourbon recipe, take the egg whites you put aside and whisk until soft peaks form.
Add sugar and whisk until firmer peaks form; aim for a shaving cream consistency.
Take out your thoroughly chilled custard base, then whisk in the meringue until thoroughly blended. Place it back in the refrigerator until chilled, about thirty minutes.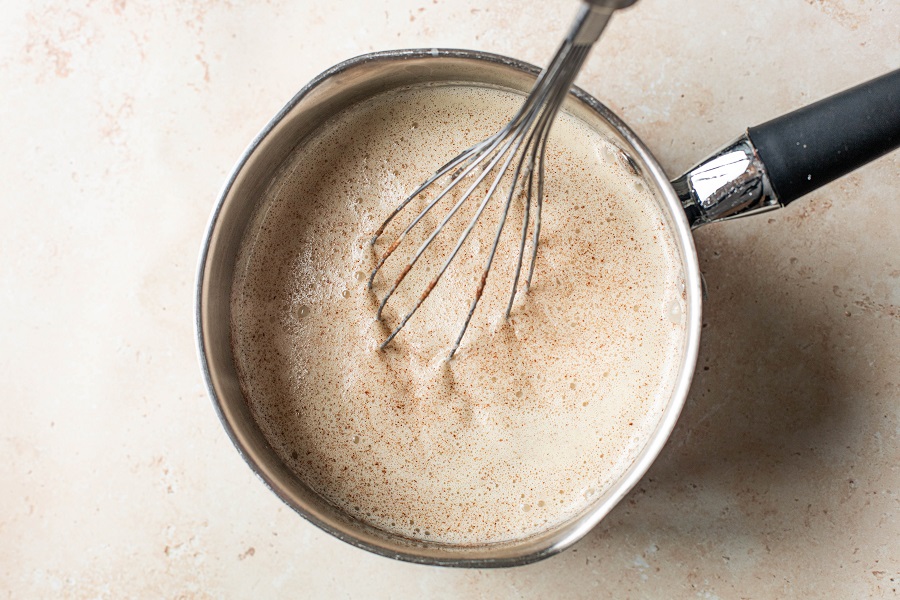 Whisk eggnog again before serving and between each pour to ensure even distribution of egg whites.
Serve with a dusting of cinnamon and cinnamon bark.
Enjoy!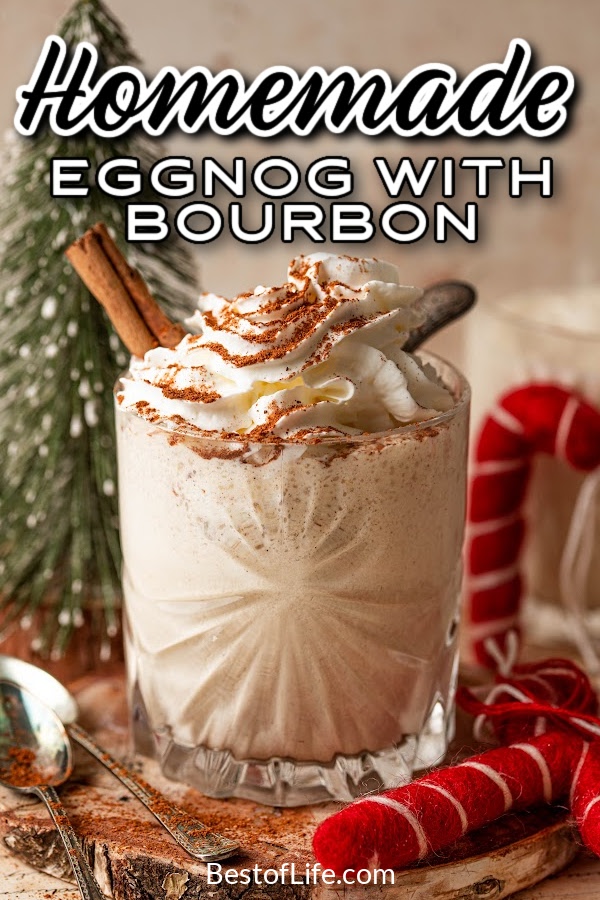 More Holiday Recipes
25 Green Bean Casserole Recipes to Entertain with | Green bean casserole has a place at every table around the country during the holiday season.
Vegetable Platter Ideas for Parties and Happy Hour | Another holiday party staple is the veggie platter.
Christmas Morning Punch Recipes with Alcohol | Start a new tradition this year and wake up to stuffed stockings and a hair of the dog.
Holiday Party Food Appetizers for any Size Gathering | Every holiday party is filled with appetizers. Make sure yours are better than the rest.
Holiday Party Food Desserts for Kids | Kids will most likely be present; that means we have to feed them.