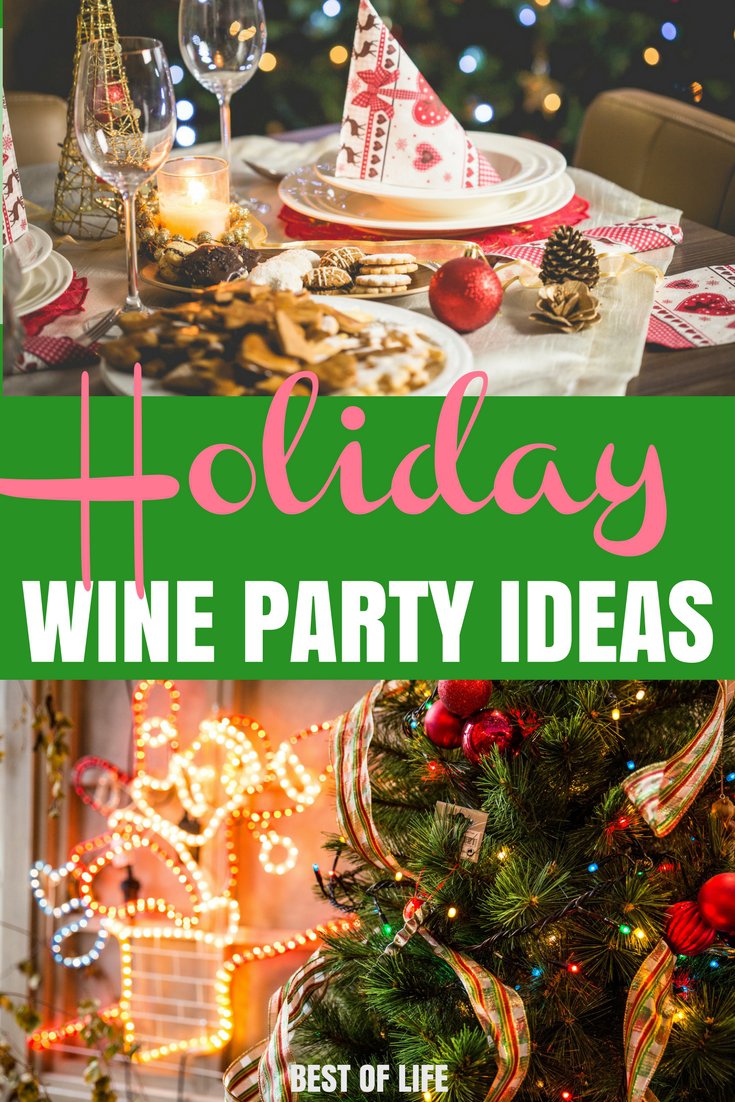 Everyone has a special way to celebrate the holidays and there are many different ways. Holiday dinners or cocktail parties fill the last couple of months. Another way to celebrate the holidays is with a holiday wine party. The list of holiday wine party ideas is a long one and just like wine, everyone has a preference. The important thing about a holiday wine party is that you celebrate with great tasting wines.
Holiday wine party ideas can take your party to the next level when you pair them with wines that you enjoy, like the Wines of Provence.
When you're celebrating the holidays with wine you need to make sure that the wine is worth celebrating with. Not just any bottle of wine from the store will do, you need wines that are premium. When people think about the Wines of Provence, they usually think Rose and while rose makes up 89% of Provence's total production, its not the only one. No matter what your favorite holiday wine party ideas are, its important to remember that the wine is the star. Be sure you also have the best wine party accessories: wine glasses, cocktail napkins, wine charms, wine aerator, and a wine preserver.
Wines of Provence
The Provence region of France has more than 720 wineries and trade companies that provide many different types of wine. Most of these wineries are represented by Wines of Provence which promotes and exports wine. Rose is one of the most popular wines from the Provence region but it's not the only one. You can find Provence whites and reds that all work well for different occasions. The reds are bold and intense, filled with flavor and are fresh and fruity. The whites, on the other hand, are elegant and sophisticated with aromas of flowers, mint, and sage. Finding the perfect wines for your holiday party ideas is easier when you narrow it down to the Wines of Provence.
Holiday Wine Party Ideas
Using Provence wines, you can throw some amazing wine parties for the holidays. Some wines will pair differently with some holiday wine parties. No matter which wines you choose and which types of parties you host, Wines of Provence are a must.
Holiday Dinner Party
Depending on your menu, specific wines will work better with specific parts of the meal. For example, Provence whites pair well with appetizers like shrimp cocktails or veggie platters. When it comes time to serve meat entrees like Christmas ham, reds from Provence will go perfectly.
White Elephant Wine Party
White elephant parties are becoming more and more popular in the US during the holiday season. The rules are simple, everyone brings a wrapped gift within a specific budget. Everyone is given a turn to choose a gift and open it. Once a gift is open, it can be stolen from someone else but can only be stolen once. Give this party a Provence twist and set the rules that everyone must bring a bottle of Provence wine.
Secret Santa
A secret Santa holiday party is nothing new to anyone but pair it with Provence wines and you'll have a fun night. Serve your favorite Provence wines or use a bottle as a gift for a friend or family member.
Basic Friendsmas
A friendmas party is a party that is hosted sometime before Christmas and is for friends only. Gather your group of friends and celebrate the holidays by exchanging gifts and just enjoying the company.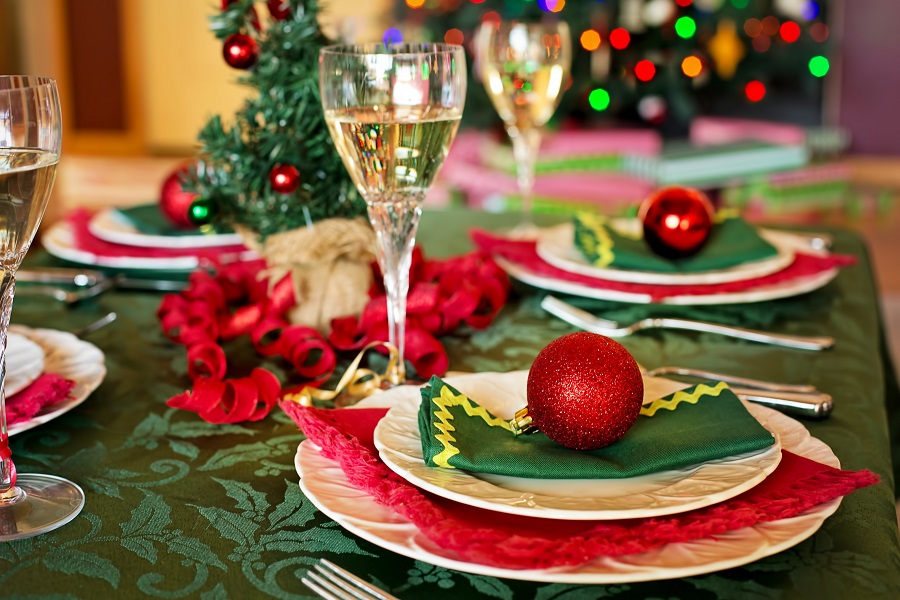 BYOB(ow)
The holidays come with a lot of planning but one of the most boring tasks of the holiday is wrapping gifts. A BYOB(ow) party is a party where everyone gets together and wraps gifts. The enticing aspect of this party is the wine that will be served. Add a Wines of Provence wine bar with cheeses and meats and you've got a fun night.
Movie Marathon
Everyone has their favorite classic holiday movies, Home Alone, Nightmare Before Christmas, Miracle on 34th Street, just to name a few. Throw a holiday movie marathon party and add in some wine for a great time.
Cookies and Wine
Holiday cookies are a must during the season. Have a cookie baking and decorating party and bring your favorite whites to the table.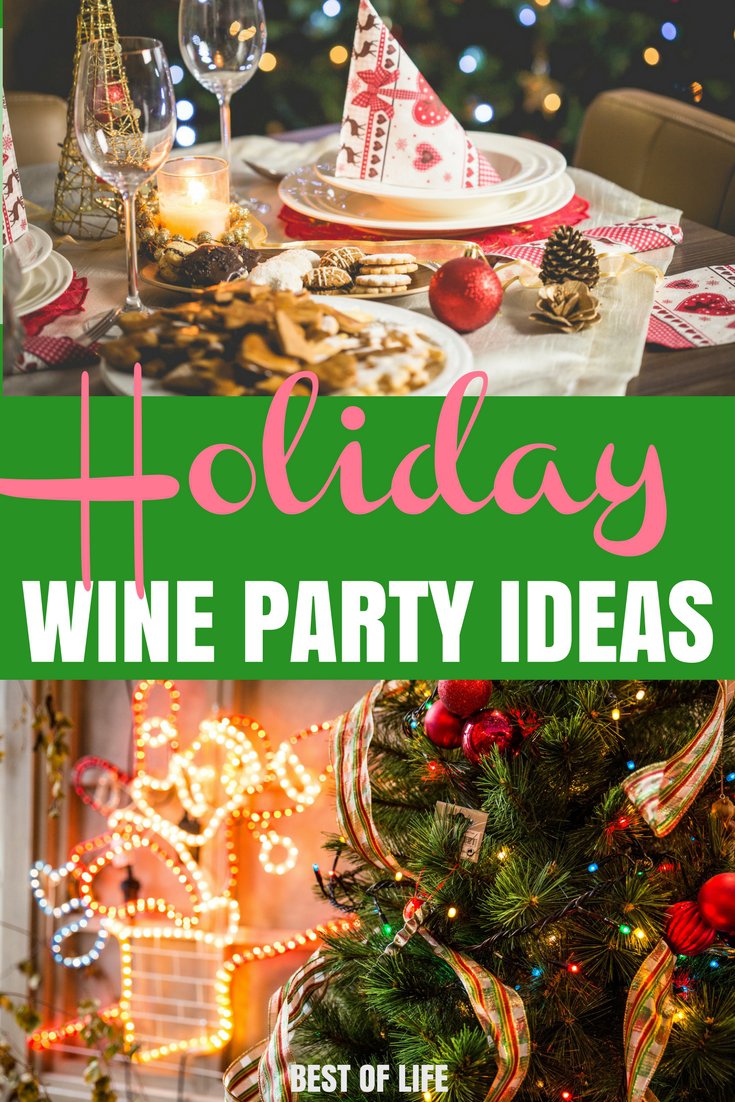 Ugly Sweater Party
The ugly Christmas sweater party is still a popular way to celebrate the holidays. While the sweaters will seem tacky, the wines from Provence will class up the event. Take it a step further and host an ugly sweater making party.
A White Christmas Party
Take down the colorful decor and go to an all-white Christmas party. Institute a strict dress code of all white and you can even extend that rule to the wine.
A Classic Marshmallow Roast
A holiday version of a fondue party is to trade out the cheese and meats for marshmallows and chocolate. Serve your favorite wines for the party and turn it into a fun night of toasts and roasts.