OAK is used in many different things around a home. Most importantly may be the oak inside the KITCHEN. Oak is used in kitchens because the wood is very strong and lasts a long time. The natural grain appearance also make oak a classic choice. Being that oak is a classic choice, many KITCHENS have it, and with a few artistic touches, it can have a whole new look. There are a few KITCHEN MAKEOVER ideas that are specifically oak kitchen makeover ideas that one can do to make it stand out.
Kitchen remodeling ideas get our creative juices flowing! Use these oak kitchen makeover ideas to take your remodeling project to the next level!
Oak kitchen makeover ideas can turn a common kitchen into one of the most stylish rooms in a home. Homeowners should first decide if a kitchen makeover is something they need and how they'd like to go about it. For example, a simple paint job can do a lot for a room. On the other hand, adding more cabinetry or removing some could make the kitchen feel brand new. Once a homeowner knows how far they'd like to go, it's time to start designing.
Oak Kitchen | Is She Really
How We Painted Our Oak Cabinets and Hid the Grain | Nina Hendrick
Oak Table Makeover | B Superb
Black and White Makeover | Redhead Can Decorate
Matt and Meredith's Hug Kitchen Makeover | Dear Lillie Blog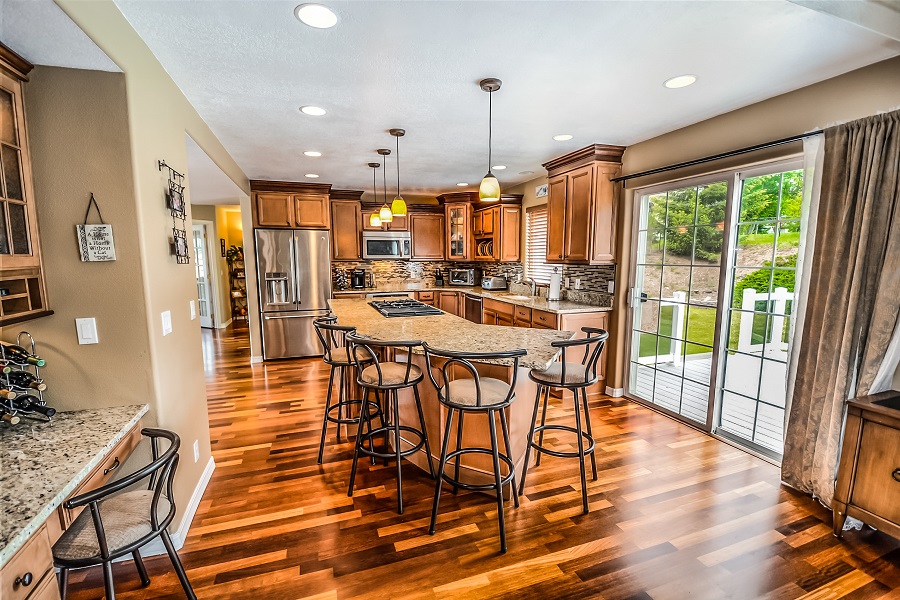 What to do with Oak Cabinets | Carla Aston
How to transform Kitchen Cabinets for Under $100 | Ashley's Green Life
Best Paint Colours to go with Oak | Kylie M. Interiors
Restain Cabinets for a New Look | House Painting Info
No Paint Update | Remodelaholic
From Hate to Great: A Tale of Painting Oak Cabinets | Practically Spoiled