Tequila Cocktails for Parties | One with Life Tequila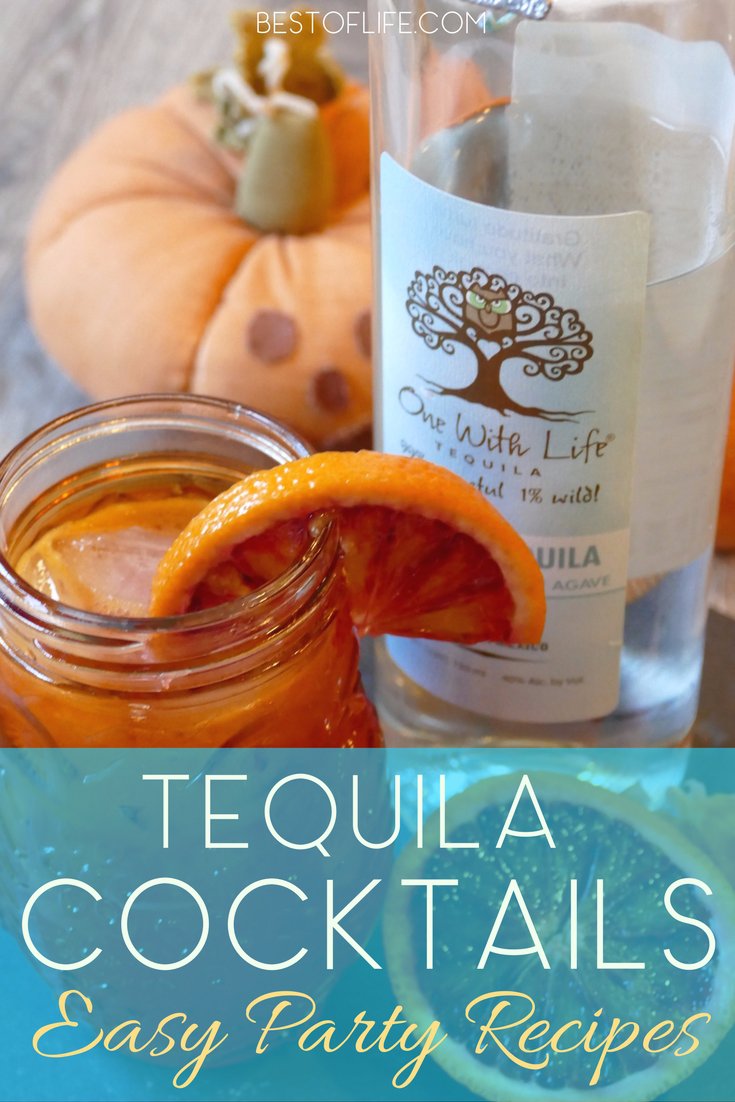 When it comes time to throw a PARTY, COCKTAILS are usually part of the planning stage. Picking the perfect COCKTAIL MENU for your guests is important. There are many different options for cocktail parties but TEQUILA COCKTAILS are a must. Tequila cocktail recipes are always delicious and make for a fun night with family and friends. The other important aspect to a cocktail party is that you use the right tequila in your mixed drinks. TEQUILA COCKTAILS for PARTIES work best when you use One with Life Tequila.
There is more to tequila than a margarita! Tequila cocktails are perfect for happy hour gatherings, parties, or to enjoy with chips and salsa!
Get our popular summer cocktail recipes ebook for only $2.99! These drink recipes are perfect for any thirsty desire!
One with Life or OWL for short is offers some of the best tequila available. Their tequila comes from an organic farm and distillery in Jalisco, Mexico. The success of OWL is thanks to the smoothness and crisp flavor that their tequila provides. That smoothness also lends a great deal to it being a great option when making tequila cocktails for parties. There are a few recipes that really bring out the flavor of the tequila. These tequila cocktails will impress your guests and kick-start your star bartending career! If you want more cocktail recipes with tequila that aren't margaritas, this is a go to list!
Tequila Cocktails for Parties | The City By The Sea
Ingredients
1 ½ oz One With Life Tequila

Muddled wedges of lemon, lime, and oranges

Splash of agave nectar

3 oz of citrus soda
Directions
Tequila Cocktails for Parties | The OWL Margarita
Ingredients
1 ½ oz One With Life Tequila

2 oz Pomegranate Liqueur or juice

Freshly squeezed lime juice

Splash of agave nectar

Splash of citrus soda
Directions

Tequila Cocktails for Parties | The Inner Peace
Ingredients
1 ½ oz One With Life Tequila

2 oz cranberry juice

1 o pineapple juice

½ oz coconut water

Freshly squeezed lime juice
Directions
Pour into your favorite Martini glass
Tequila Cocktails for Parties | Bloody Margarita
Ingredients
3 oz One With Life Tequila

Freshly squeezed blood orange juice from two blood oranges

Club soda

Patron Mango Liqueur

Salt (Optional)
Directions