Best St Patricks Day Decorations for a Cheap Party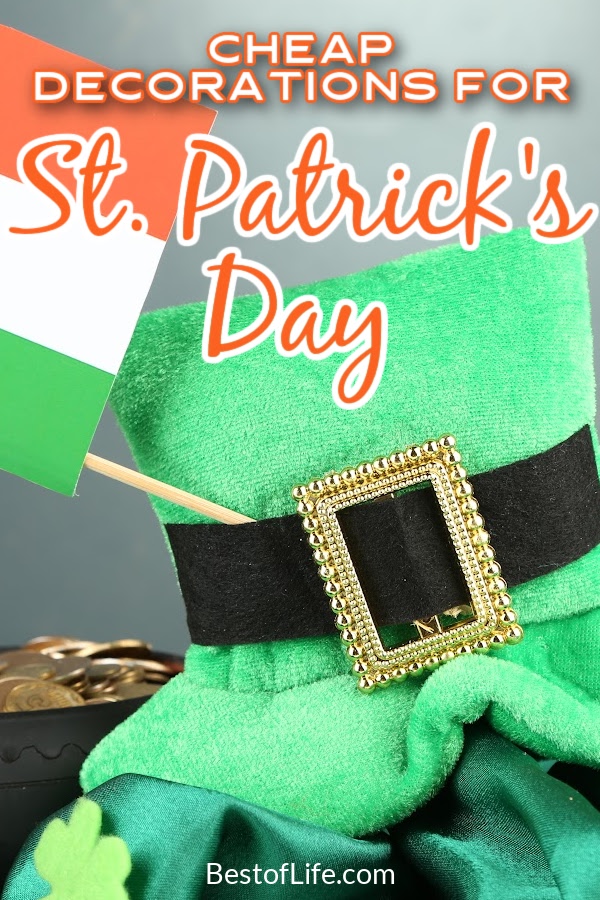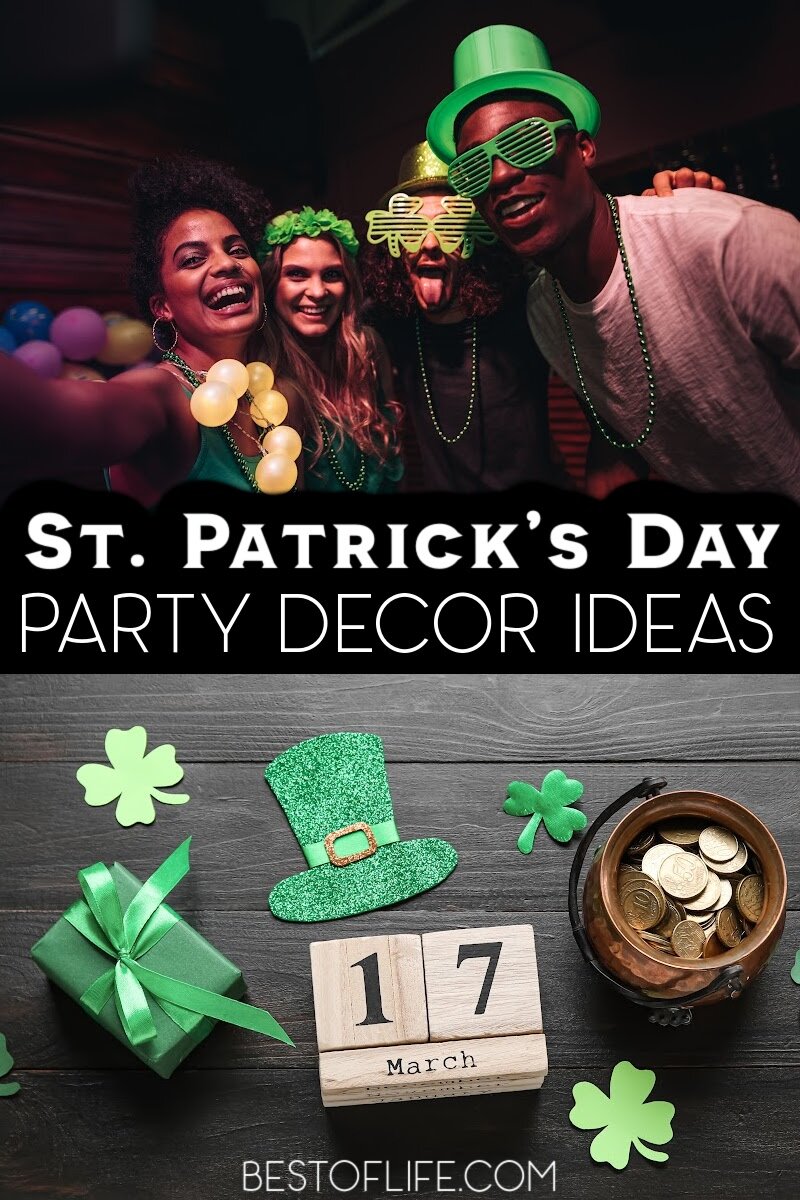 Throwing your own St. Patrick's Day party is even more fun because you can really get into the spirits of the holiday without worrying about getting home safely. You're already home. All you need is an invite list, some great Irish recipes, and of course, some of the best St Patricks Day decorations.

There is a saying that has become very popular during this time of year, "Everyone is Irish on St. Patrick's Day." and that includes you. We all celebrate the holiday in similar ways. Local communities host parades and festivals, bars and restaurants host events, and some people even throw their own St. Patrick's Day party.
Host your very own Irish-themed party with fun and colorful St Patricks Day decorations that add some festive green to your St Patrick's Day party. How do you throw a St Patricks Day party? Throwing a St Patricks Day party is very simple.
Guests, food, and decorations are all pretty mandatory for any type of party. Irish food is relatively easy to find or make at home. Then, all you need to worry about is decorating your home for the party. The best St Patricks Day decorations can easily be found on Amazon.
In fact, you can find indoor party decorations as well as outdoor party decorations. The important thing to remember is that you are Irish on St Patricks Day and so is everyone else. Feel free to display an Irish flag, use Irish colors, and really get into the mood of the holiday.
St Patricks Day Decorations | Window Clings
Make sure people know where the party is by adding shamrocks to your windows. This pack of window clings come with a mix between three and four-leaf clovers. Including a mix makes it fun to hide the four-leaf clovers around the house.
Hanging Swirls
Decorating for a party can be really fun and utilizing space makes it even more fun. Tifeson St Patricks Day decorations include hanging swirls. These swirls come with different looks like shamrocks, horseshoes, leprechaun hats and so much more.
Felt Shamrock Garland
No party is complete without some garland and shamrocks make for amazing garlands. These should be used indoors since they are felt but they come preassembled and are very easy to hang.
Welcome Signs
Make sure your St Patricks Day decorations really announce that you have the Irish spirit with a welcome banner. These banners are designed to be hung outdoors as porch signs. You can hang them on posts or even on your front door.
Waterproof LED String Lights
We are all familiar with the idea of hanging lights for other holidays. Why not hang green LED lights for St. Patrick's Day? These lights are waterproof, affordable, and perfect for your party.
Leprechaun Footprints
Leprechauns are a big part of St. Patrick's Day and now you can make them a big part of your St Patricks Day decorations. These leprechaun footprints can easily be added to your home and set a mood for your party.
Garland
Garland is synonymous with holidays and St. Patrick's Day is a holiday. This St. Patrick's Day garland is much like the garland you are used to hanging. The difference is that this garland has shamrocks.
Pot of Gold
We are all looking for that pot of gold at the end of a rainbow and you just found it. This plastic pot comes with 208 coins and makes for a great centerpiece. You can even use the pot of gold as part of a bigger centerpiece that you DIY.
Plates and Napkins
There will surely be snacks or foods and drinks at your party. Some people don't consider plates, cups, and napkins to be decorative. But you know better if you've ever set a table before a dinner party. These St Patricks Day decorations are plates, napkins, and cups that help fill the room with Irish love.
Party Favors
Party favors also could be considered decorations. You just need to use them properly. For example, these St. Patrick's Day party favors include things people could wear. They become part of the overall decor if they wear them while at the party.
More Party Ideas
Gin Jello Shots | Fun and Easy Jello Shot Recipes | Jello shots are fun and tasty but did you know you can make them with gin instead of vodka?
How to Make a Charcuterie Board | Charcuterie boards are all the rage at parties these days. Why not have a couple boards out during St. Patrick's Day?
51 Football Game Day Food Ideas | Game day seems to be long gone by now but there are other sports besides football.
Summer Party Essentials Shopping List | Summer is just around the corner. Host the best summer parties by having all of the essentials at the ready.
High School Graduation Party Foods to Celebrate with | High school is almost over for some students and that means graduation!