Quinoa Side Dish Recipes for a Protein Packed Meal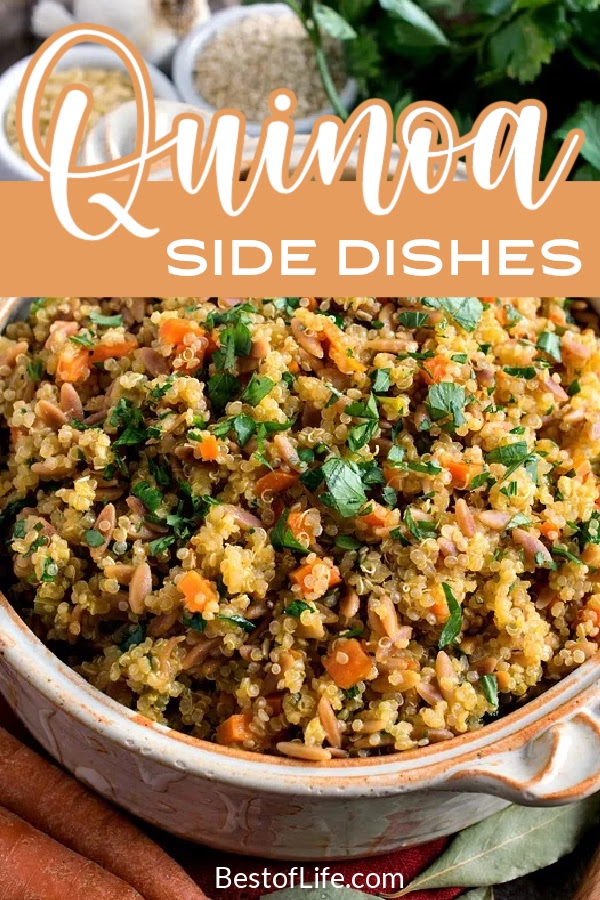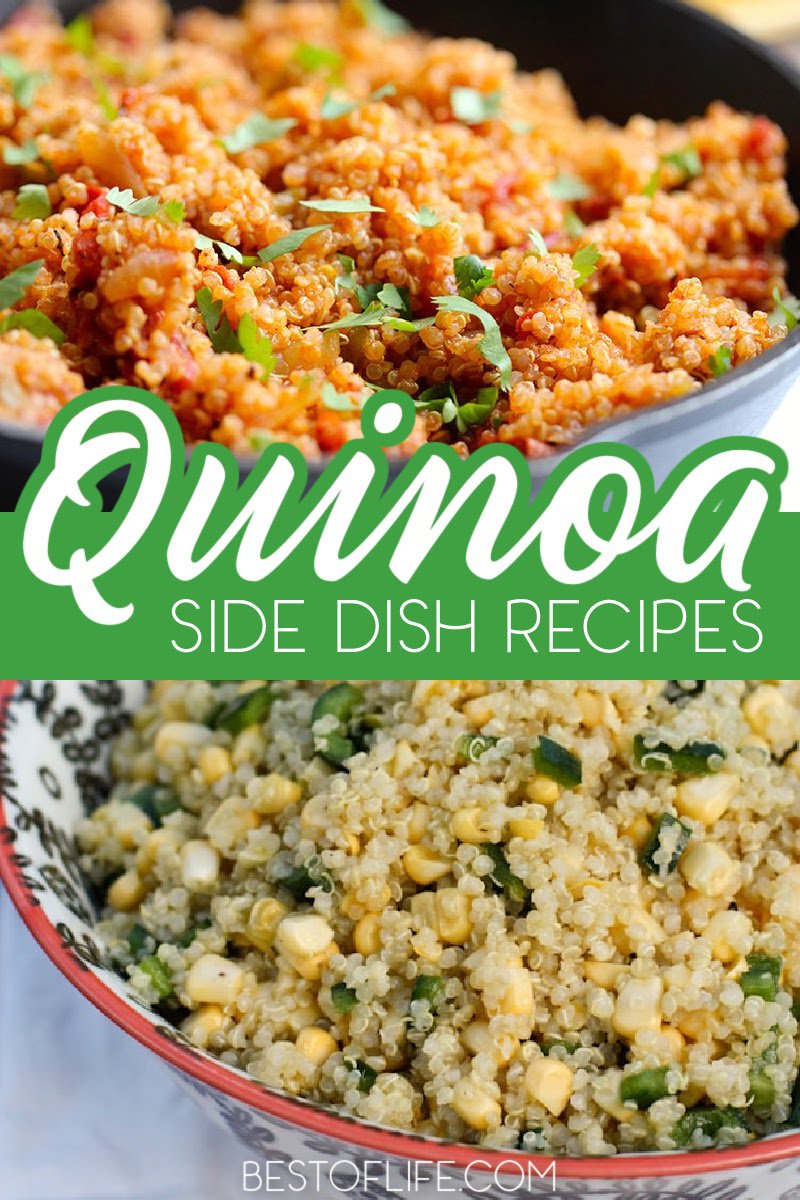 Quinoa is a big deal in the weight loss and health community for many reasons. It is delicious and nutritious, but above all, quinoa is a very versatile seed that can serve as a healthier replacement for many of the things we eat. Most popular dishes include quinoa side dish recipes that pack your meal with protein and leave out the rest.
Quinoa side dish recipes can not only help you lose weight, but they can also help with your health by giving you the protein you need to build and sustain muscle. If you're seeking a balanced approach to healthy eating, quinoa is your friend.
Many of us have heard of quinoa but not all of us know what it is exactly. Quinoa is a seed from the Chenopodium quinoa plant. Some believe that quinoa is a grain but it is not exactly a grain. It is, however, a gluten-free carbohydrate that is also a whole protein filled with all nine essential amino acids.
Quinoa is easy to prepare and often used as a replacement for rice of all kinds and can be just as flavorful depending on the recipes. That's why you need the best quinoa side dish recipes, so you can add enough flavor to fall in love with this healthy seed.
The seed is so healthy that the United Nations announced 2013 to be the "International Year of Quinoa". Now, we can enjoy many different recipes that are all healthy and incredibly delicious.
Herbed Quinoa | Food, and Wine
Cheesy Broccoli Quinoa | Closet Cooking
Cilantro Quinoa | Joyful Healthy Eats
Quinoa Pilaf | A Family Feast
Parmesan Spinach Quinoa | Delicious as it Looks
What is Quinoa
A very good question to ask. Quinoa is the seed of a plant called chenopodium quinoa. It is not categorized as a grain, though it is considered to be a "pseudograin" because it has a similar nutritional makeup as a grain.
So the question is, what is a quinoa? It is a seed.
Mexican Style Quinoa | Skinny Ms.
Cranberry Quinoa Salad | Peas and Crayons
Roasted Garlic Quinoa | Serendipity and Spice
Mediterranean Quinoa | Healthy Liv
Sweet Potato Quinoa Salad | Well Plated
Quinoa Cooking Tips
These quinoa side dish recipes will tell you exactly what you need to know about cooking quinoa. However, there are a couple of things you can do to prepare yourself for the tasks ahead.
Quinoa is often compared to rice as it pertains to being cooked. But rice is one cup rice to one cup water, whereas quinoa is usually one cup quinoa to two cups water. You will also want to rinse the quinoa before cooking.
Summer Corn Quinoa Salad | Aggie's Kitchen
Cheesy-Veggie Quinoa Bites | Cupcakes & Kale Chips
Garlic Balsamic Roasted Mushrooms and Quinoa | Kristine's Kitchen
Golden Beet Quinoa | Luci's Morsels
Quinoa Bell Pepper Pilaf | The Nutritionist Reviews
Quinoa Side Dish Recipes for a Protein-Packed Meal
These side dish recipes are perfect for adding an extra level of health to any meal. You can make these side dishes to go with lunch or with dinner and everyone will be pleased. In fact, there are enough recipes that you can surely find one you love.
Coconut Lime Quinoa | Unsophisticook
Asparagus Quinoa Salad | The Pretty Bee
Chicken Fried Quinoa | Emily Bites
Tex-Mex Quinoa Salad | The Real Food Dietitians
Crunchy Thai Style Quinoa Salad | Run Wiki
More Healthy Recipes
15 Clean Eating Tips for Beginners | Clean eating is a great way to lose weight because you are simply removing processed foods from your diet.
Clean Instant Pot Recipes with Chicken | Instant Pot recipes can help you eat clean and even add chicken into your nutrition plan.
Clean Instant Pot Recipes with Beef to Savor | Beef is also considered to be clean so long as you use the right recipes.
21 Whole30 Friendly Sauces and Dips to Compliment a Meal | Whole30 is another great meal plan you can follow for healthier living.
10 Best Foods to Eat for Heart Health | Ultimately, your health is the most important thing and what you eat is important to your health. That makes healthy eating is the key to a healthy lifestyle.