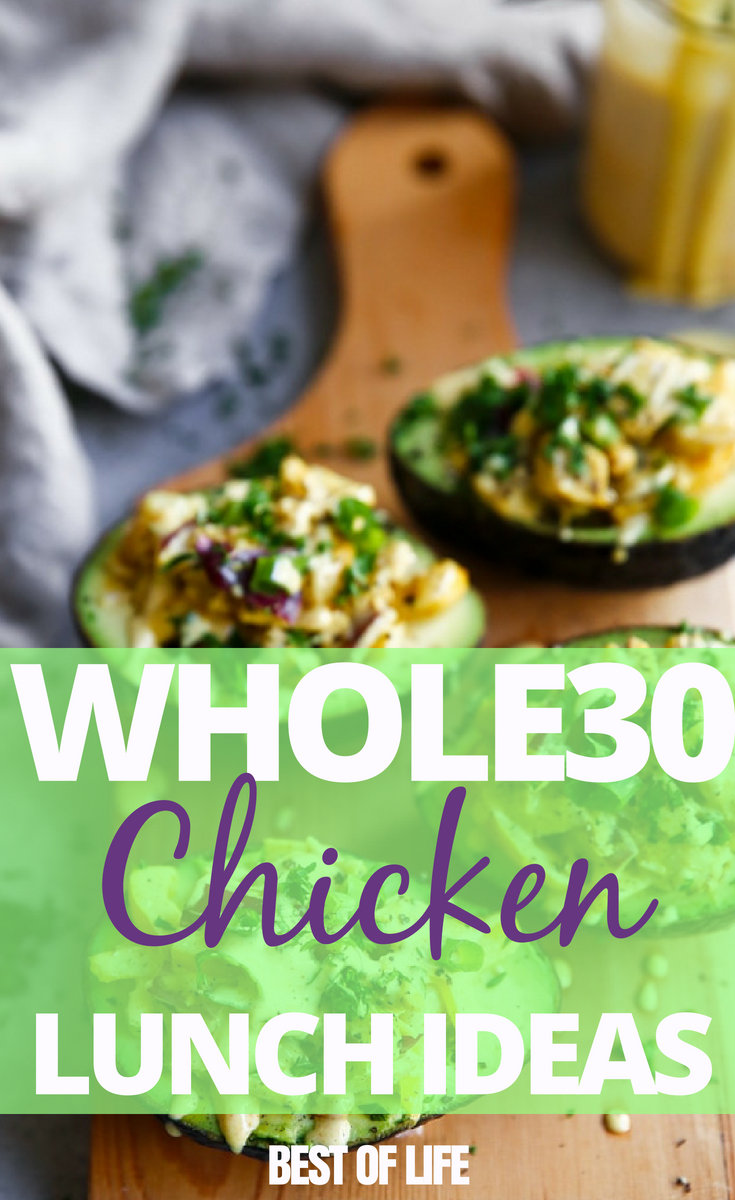 The intention of the Whole30 diet is to create a lifestyle change and have a positive impact on your health and wellness by eliminating all inflammatory foods from your diet for a full 30 days. After 30 days of following Whole30 guidelines, you should be able to add back certain foods and determine which might be damaging to your health. One food you won't need to lose is chicken and there are plenty of Whole30 chicken recipes to keep you happy.
Whole30 chicken recipes are perfect for lunch, easy to make, and will kickstart your 30 days while keeping you on track.
Anyone who has completed a Whole30 will tell you it really did change their lives in some way. Many will continue on with a Paleo diet or even extend their Whole30 to go 45, 60 or even 90 days! Beginning and staying on Whole30, however, takes some work.
You need to restock your kitchen, read every label at the grocery store, avoid the pitfalls of eating out and revamp all of the meals you prepare at home. Planning and preparation are everything. Each of these Whole30 chicken recipes are easy to prepare the night before and perfectly suited for a portable lunch.
With delicious salads, stir-frys, soups, and bowls to choose from, these chicken recipes will get you through your Whole30 and beyond.
Paleo Chicken Salad with Bacon and Green Onion | Paleo Running Momma
Copycat Chipotle Chicken Burrito Bowls | Lexi's Clean Kitchen
Crispy Buffalo Chicken Fingers | Stupid Easy Paleo
Sheet Pan Chicken Fajitas with Avocado Crema | Nom Nom Paleo
Chicken and Cabbage Stir Fry | Eat Drink Paleo
Bacon Ranch Chicken Poppers | Unbound Wellness
Whole30 Baked Buffalo Chicken Meatballs | Physical Kitchness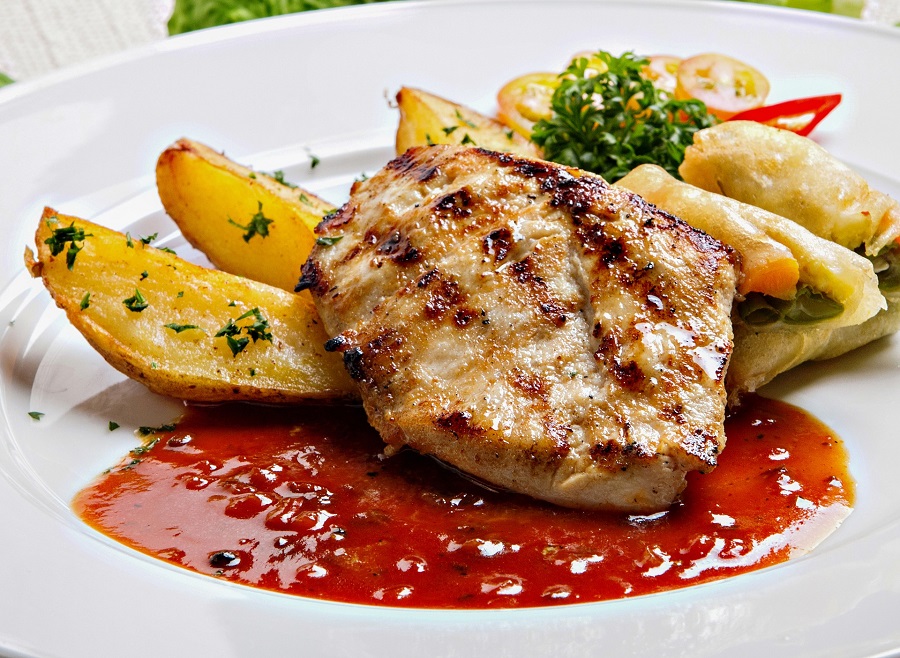 Paleo Chicken Lettuce Wraps | One Lovely Life
Roasted Garlic Chicken Salad | Little Bits of
Whole30 West Coast Chicken | A Family Feast
Whole30 Tortilla-less Soup | The Real Food rds
Healthy Bruschetta Chicken | The Whole Cook
Chicken Salad Boats | The Movement Menu
Chicken Shwarma | Cook Primal Gourmet
Whole30 Thai Chicken Zoodle Bowl | 40 Aprons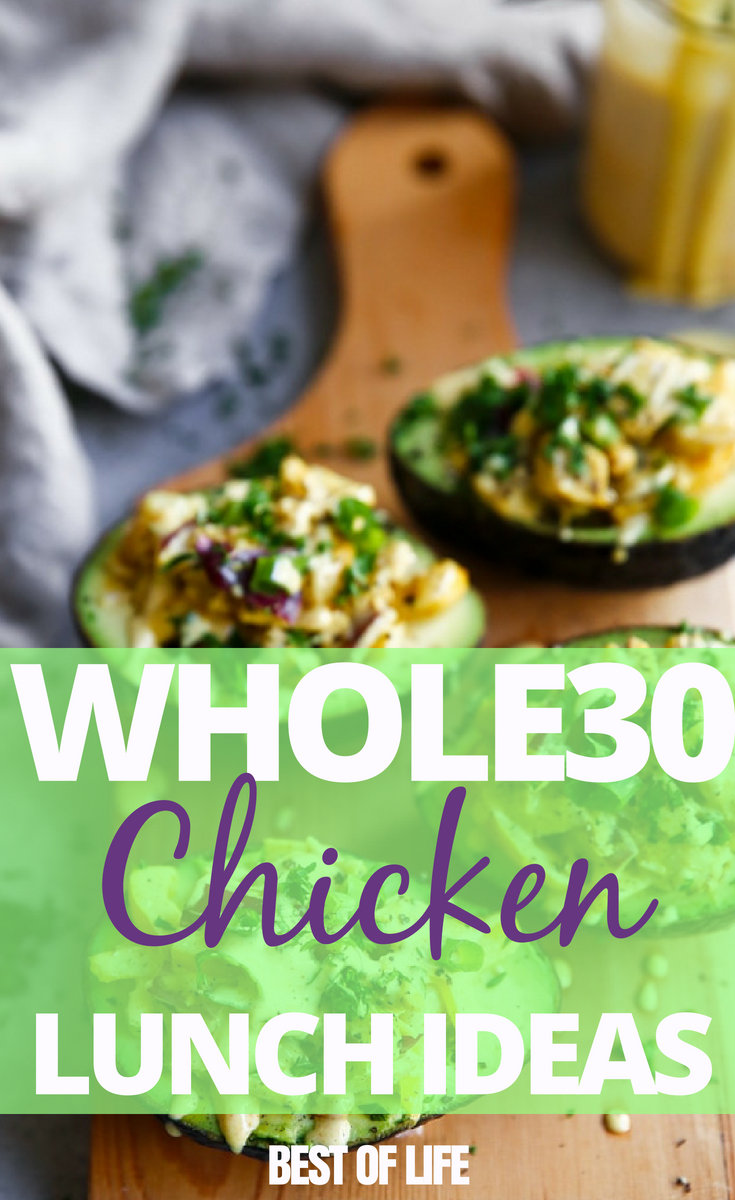 More Whole30
Easy Whole30 Breakfast Recipes for when you are Short on Time
Best Whole30 Breakfast Recipes
Whole30 Lunch Recipes for a Healthy Diet
Whole30 Snacks to Carry with You on Work and Travel
Whole30 Dinner Recipes for Weight Loss