21 Whole30 Friendly Sauces and Dips to Compliment a Meal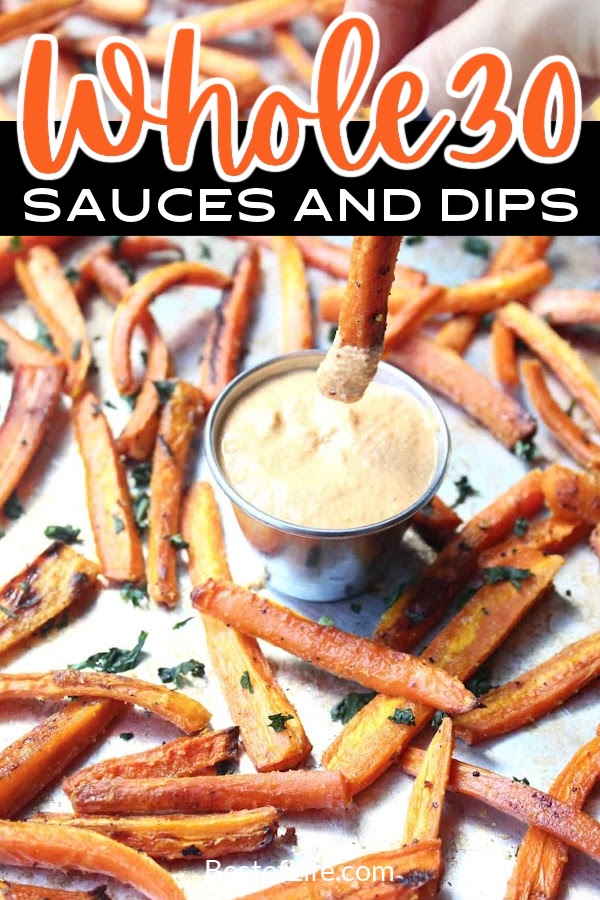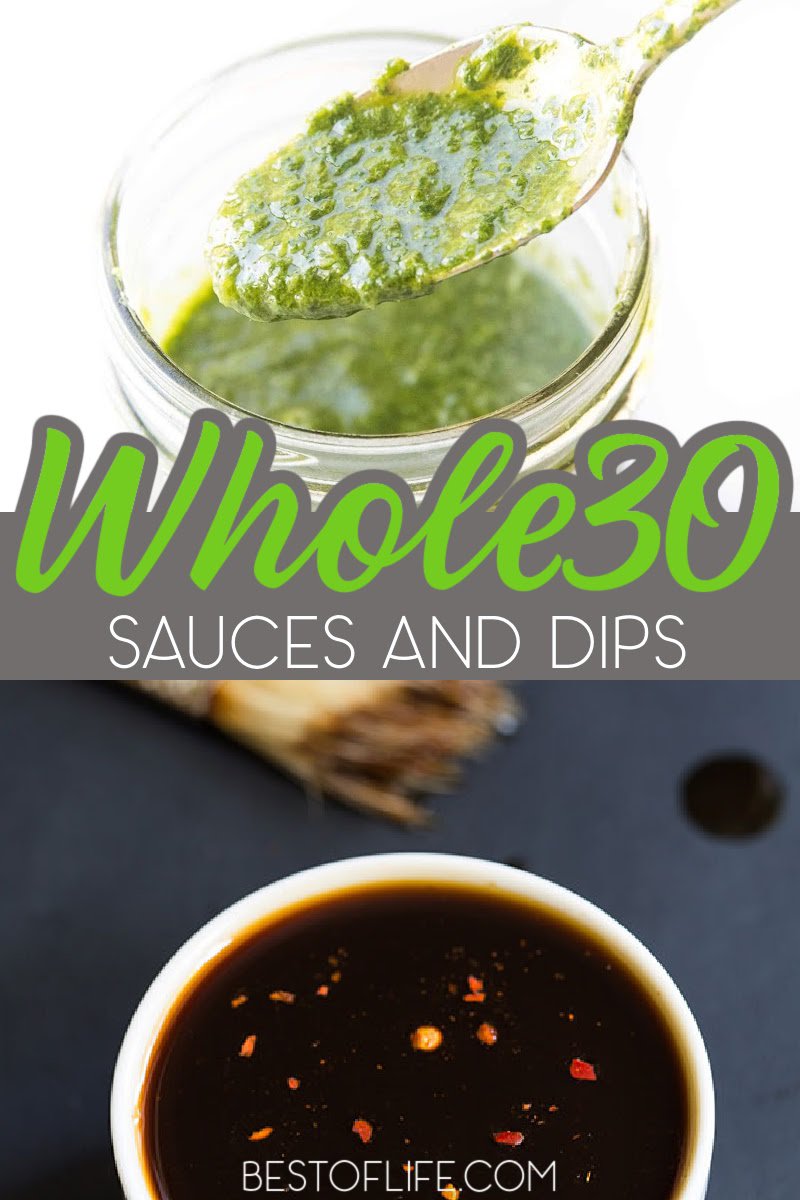 If you are having a hard time losing weight or dealing with a chronic condition like digestive issues, pain, or allergy symptoms, your diet might have a direct relationship. A Whole30 diet might help you change your relationship with food and Whole30 friendly sauces and dips will help make snacking easier.
Whole30 has changed lives since 2009 by teaching millions how to push the reset button on their health, choices, and food triggers. If you are ready to do this Whole30 thing, gather your lists, make your meal plan, and stock up on a few mason jars for this list of 21 Whole30 friendly sauces and dips.
30 days of lean proteins, vegetables, and whole foods will make you feel great, but a freshly-blended sauce, dressing, or dip will take that Whole30 meal and elevate it. If you are enjoying your meal, it will be that much easier to stay on track with Whole30.
Add these sauces and dips to your meals for a great salad or protein bowl. In fact, keep fresh-cut veggies handy for these Whole30 sauces and dips and you have yourself a healthy, Whole30-approved snack. Craving a plate of nachos? There's even a Whole30 nacho sauce! Grab those homemade vegetable chips and start dipping!
Whole 30 BBQ Sauce | Happy Wifestyle
Whole 30 Avocado Lime Dipping Sauce | Farmstead Chic
Chipotle Ranch Dip | Paleo Running Mamma
Homemade Buffalo Sauce | The Real Food RDS
Paleo Mayo | The Movement Menu
Whole30 Timing
The entire idea of Whole30 is to eat right for 30 days. That may seem difficult or easy, depending on your lifestyle, but timing is everything. In fact, knowing that Whole30 takes 30 days to complete makes it easier to plan ahead.
Figure out when you will have a month without many obstacles. For example, you may not want to start Whole30 on November or December 1st. But be careful, you don't want to fall into that routine of saying, "next month will be better." over and over again. Just pick a month that works for you and stick with it.
Garlic Cream Sauce | Paleo Scaleo
Whole 30 Ranch Dressing | Cooking with Curls
Chimichurri Sauce | Tastes Lovely
Paleo Thousand Island Sauce | Little Bits of
Homemade Paleo Teriyaki Sauce | Paleo Grubs
Staying Healthy Beyond 30 Days
Whole30 only lasts 30 days but there is more to it than that. True Whole30 success doesn't show up on the scale or on the measuring tape. Instead, that success is found in your eating habits. #0 days of eating healthy should help you make permanent changes to your diet.
You can use this chance to continue to limit the number of processed foods you eat or the sugars you consume. Think of it this way, you got through 30 days without McDonald's. You can do it for another 30 days, and then another and another and so on. Whole30 friendly sauces and dips can help by being better than sweet n sour.
Homemade Ketchup | Alicia TL Hamilton
Cashew Alfredo Sauce | Stay Fit Mom
Whole 30 Compliant Marinara | The Mid-West Skinny
Whole 30 Buffalo Chicken Dip | Life in The Greenhouse
Curry Dipping Sauce | Eat The Gains
Whole30 Friendly Sauces and Dips
We run into many possible excuses when we try to change the way we eat. Maybe cooking takes too much time or buying groceries is too expensive, you may even dislike the taste of the foods you eat. But there is always a way. You can take shortcuts throughout by buying frozen, precut ingredients or ready-to-cook meals that fit into the diet.
We also have Whole30 friendly sauces and dips to help with tastes. These sauces will help add more flavor to something that might be bland because you were cut short on time or ingredients. The point is, there is always a way to overcome any obstacle when it comes to eating healthy regularly.
Hibachi Style Chicken Sauce | The Defined Dish
Roasted Cauliflower Hummus | Hip 2 Save
Homemade Ranch Dip from Scratch | Lou Lou Girls
Paleo Cauliflower Nacho Cheese Sauce | What Great Grandma Ate
Guacamole | Nom Nom Paleo
Easy Gluten-Free Enchilada Sauce | Against All Grain
More Whole30 Recipes
Easy Whole30 Breakfast Recipes for when you are Short on Time | Whole30 is all about eating healthy to lose weight, that includes breakfast.
Best Whole30 Breakfast Recipes | In fact, breakfast is a very important meal not because it gets your metabolism started, but because it gets you started on the right foot.
Whole30 Lunch Recipes for a Healthy Diet | You can then use your healthy momentum to get a healthy lunch ready to go.
Whole30 Dinner Recipes for Weight Loss | Don't forget about dinner. These dinner recipes are just as easy as breakfast and lunch.
Whole30 Snacks to Carry with You on Work and Travel | We all get hungry between meals but you can fix that with some healthy snacks that fit into your diet plan.