10 Quotes About Body Positivity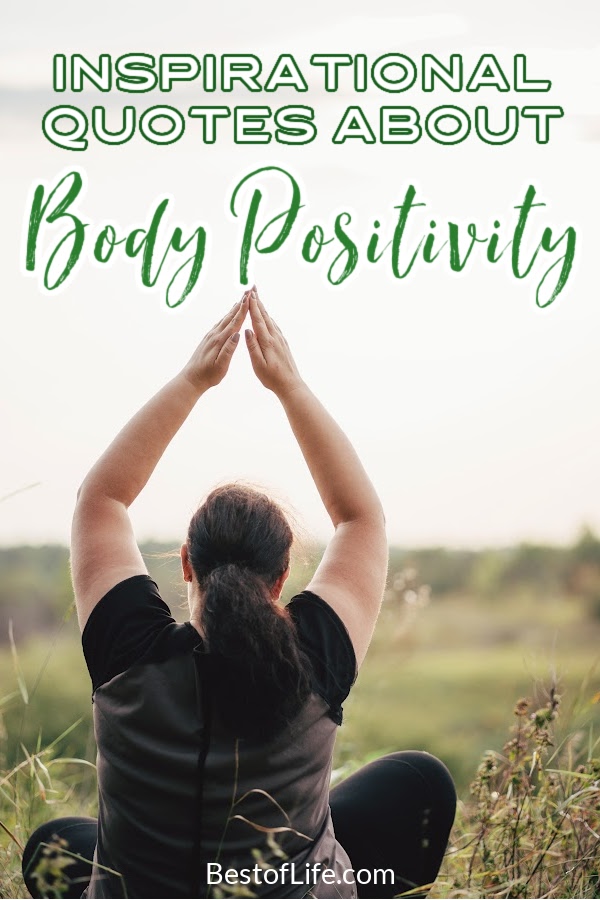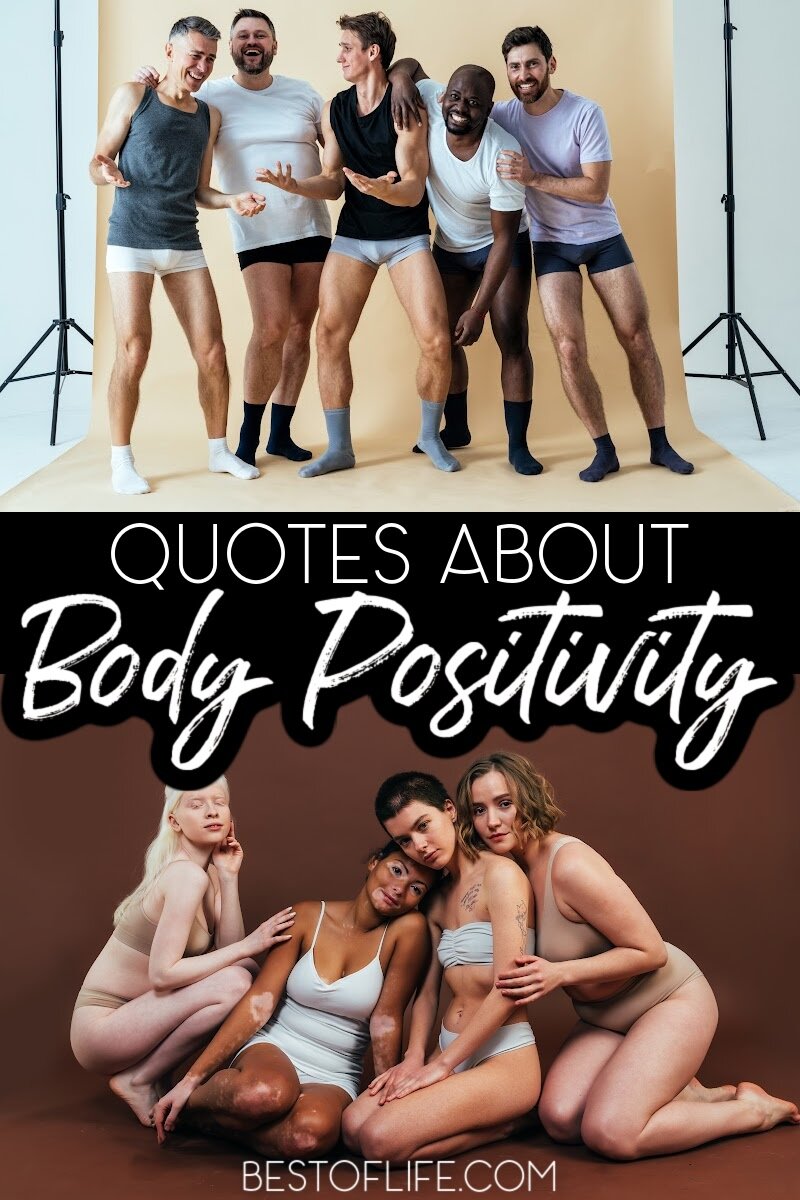 Caring about your physical appearance is a good thing; physical appearance can represent health in many ways. But physical appearance is not always in our control, and it is far from everything in life. That is why we need quotes about body positivity.
The best quotes about body positivity will help remind us that there is more to life than just physical appearances. How much thought do you put into your physical appearance? There is nothing wrong with putting effort into your physical appearance.
In fact, the way we look can be directly related to our confidence levels which affect how we act around people we know and people we don't know. It feels like a lot is riding on how we look, and that is why people focus on their own physical appearance so much.
But we shouldn't be thinking negatively about ourselves. Instead, we should use things like quotes about body positivity to help make those thoughts positive. The more positive we feel about ourselves, the better our confidence will become.
It is easy to see why confidence levels are essential. In fact, high confidence levels can lead to accepting more opportunities in life, leading to amazing things. This all comes down to physical appearance; we should love our physical appearance.
These quotes will remind us that some things are out of our control and some things we absolutely can control. But no matter what, we should love ourselves and show others why they should love us too.
Best Quotes About Body Positivity
"Life is so much more beautiful and complex than a number on a scale." -Tess Munster
"Focus on the parts of yourself that will not diminish with time-humor and wisdom are not like collagen. You will make more of them as you age." -Eleanor Gordon-Smith
"People often say that beauty is in the eye of the beholder, and I say that the most liberating thing about beauty is realizing that you are the beholder." -Salma Hayek
"Feeling confident, being comfortable in your skin-that's what really makes you beautiful." -Bobbie Brown
"Confidence is the only key. I can't think of any better representation of beauty than someone who is unafraid to be herself." -Emma Stone
"I've made peace with the fact that the things that I thought were weakness or flaws were just me. I like them." -Sandra Bullock
"The more I like me, the less I want to pretend to be other people." -Jamie Lee Curtis
"You define beauty yourself. Society doesn't define your beauty." -Lady Gaga
"Your words have so much power. Every day, if you tell yourself 'I love you,' if you give yourself one word of validation, it will change your mind." -Ashley Graham
"Don't let your mind bully your body." -June Tomaso Wood
More Quotes
Best Quotes About Change for the Better | We don't have control over everything in our lives, some things change. But sometimes, that change is for the better.
Deep Short Quotes about Life | Life is deep, there are no ifs, ands or buts about it.
Best Quotes About Getting Older | Getting older is a great example of change that we can't control but that doesn't mean it's bad.
Quotes About New Beginnings | In fact, as we age we find opportunities for new beginnings around every corner.
Best Quotes About Direction and Purpose | The goal should always be to find a purpose and use it to give ourselves some direction.