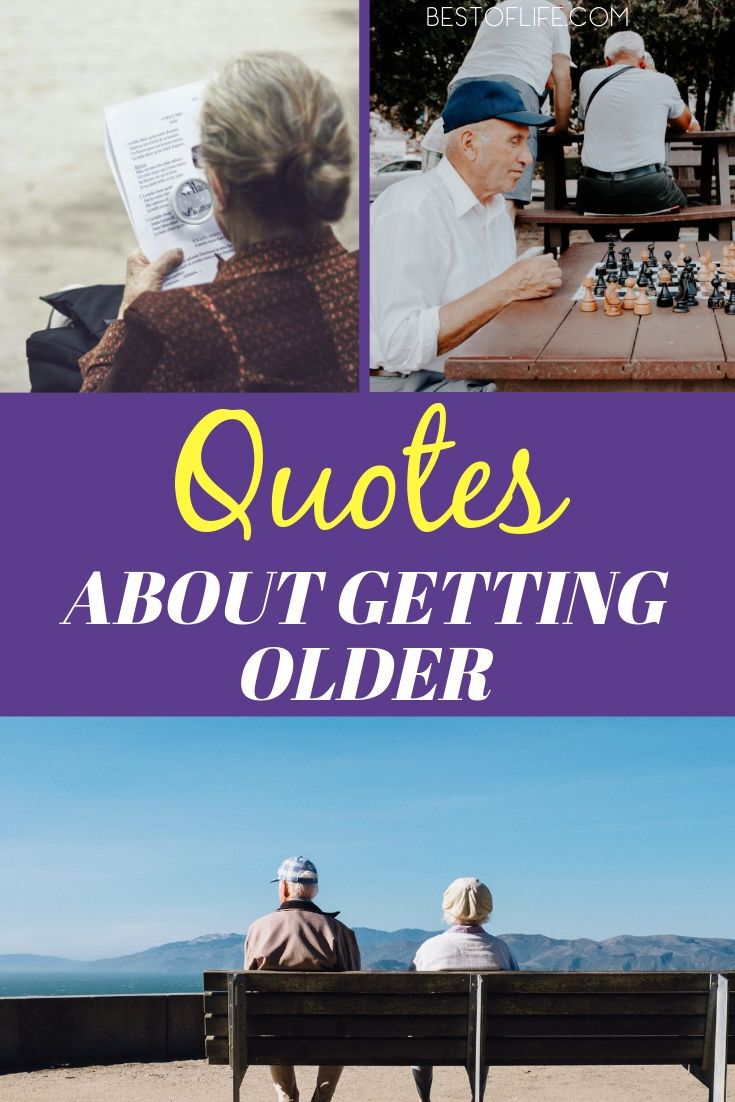 We all like to think that we have full control over our lives. That is true, for the most part. What we can't control is time. Time will continue to move forward whether you're ready for it or not. One side effect of time moving forward is aging. Not a single one of us can stop the aging process…not yet. What we can do is use some of the best quotes about getting older to keep us occupied until something is invented that actually turns back time.
The best quotes about getting older can help put us all in a much better mood when the side effects of aging have you down.
Wrinkles, broken body parts, and illness are all side effects of aging. But so is wisdom, confidence, kindness and much more. It's the latter we want to focus on as we age.
At a certain point, say 21 years old, aging becomes less fun to celebrate. We start to notice the aging process more and more every year. But getting older isn't all bad.
We have a certain wisdom that comes with age. In fact, some cultures celebrate that wisdom. The best quotes about getting older do the same.
Some of the quotes will make you laugh, make you think, and hopefully, help you to see the silver lining of aging.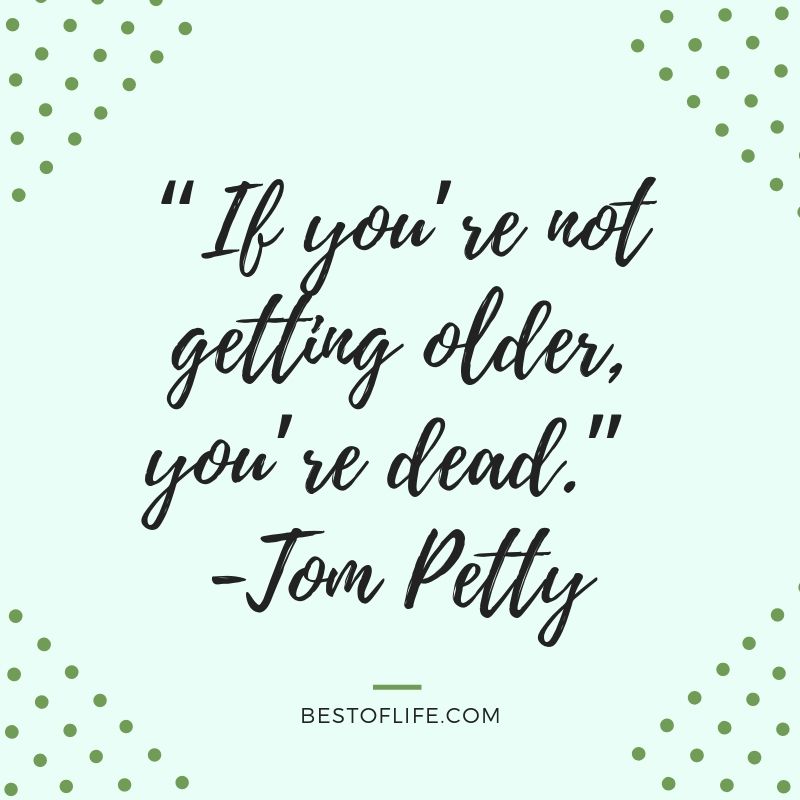 "If you're not getting older, you're dead." -Tom Petty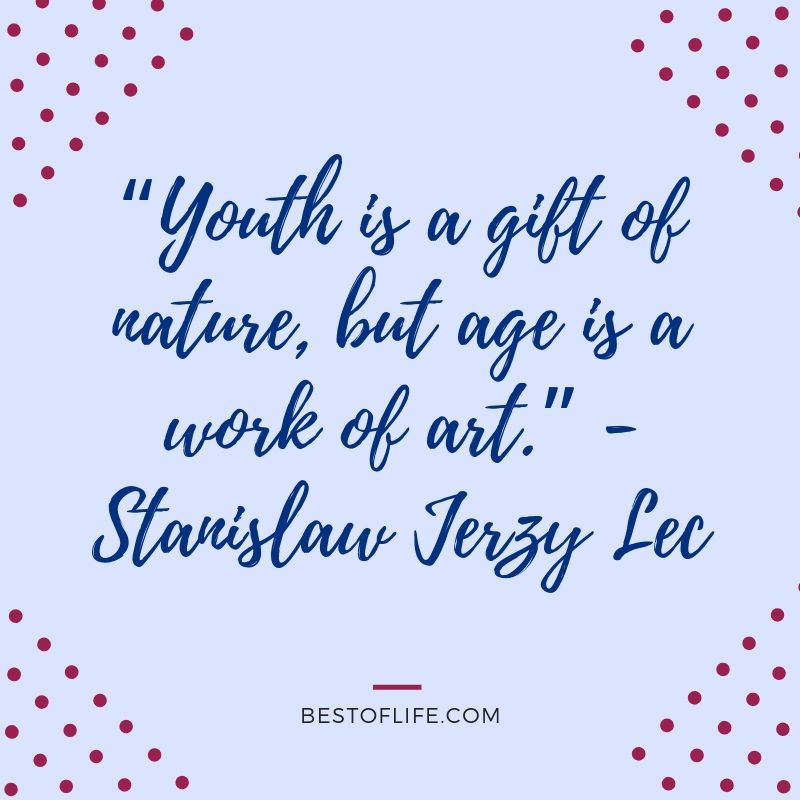 "Youth is a gift of nature, but age is a work of art." -Stanislaw Jerzy Lec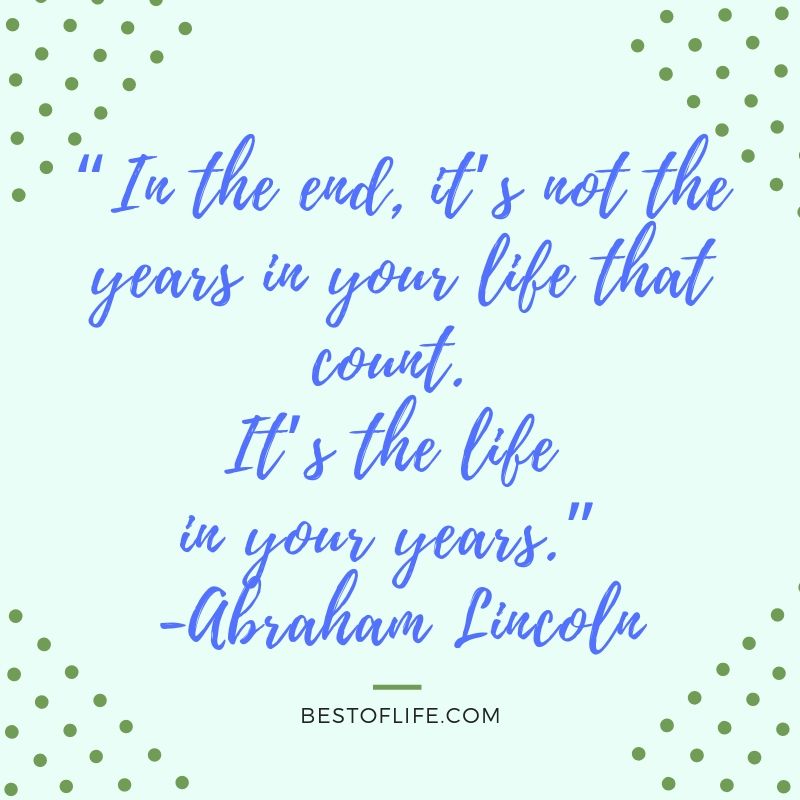 "In the end, it's not the years in your life that count. It's the life in your years." -Abraham Lincoln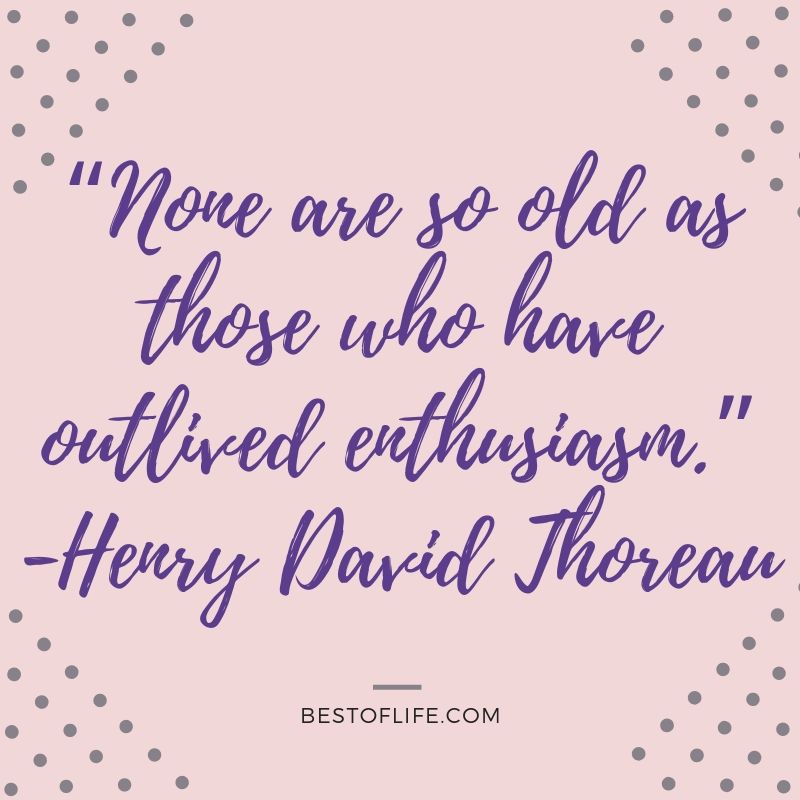 "None are so old as those who have outlived enthusiasm." -Henry David Thoreau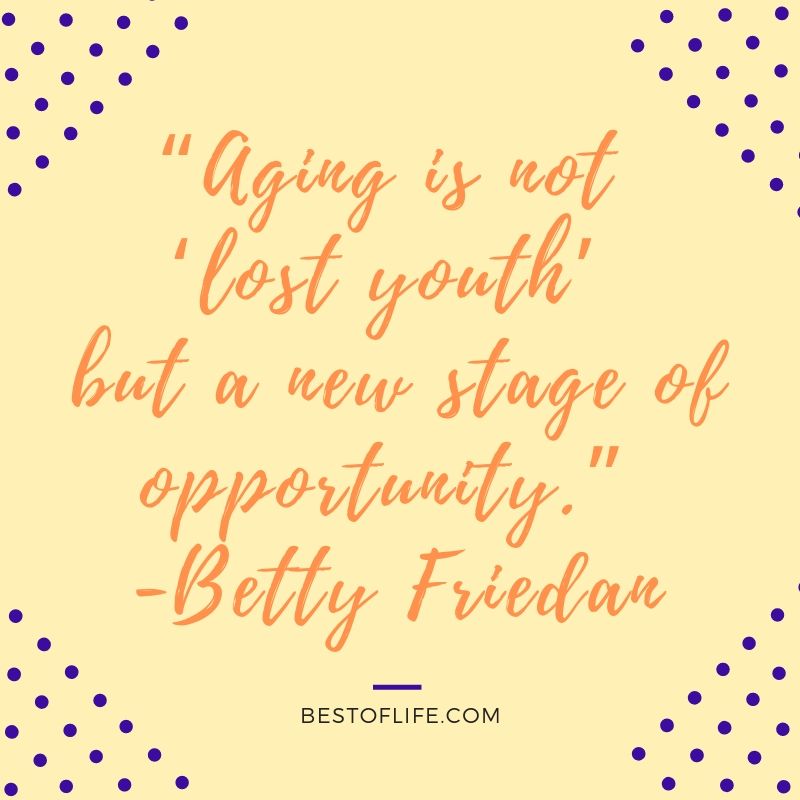 "Aging is not 'lost youth' but a new stage of opportunity." -Betty Friedan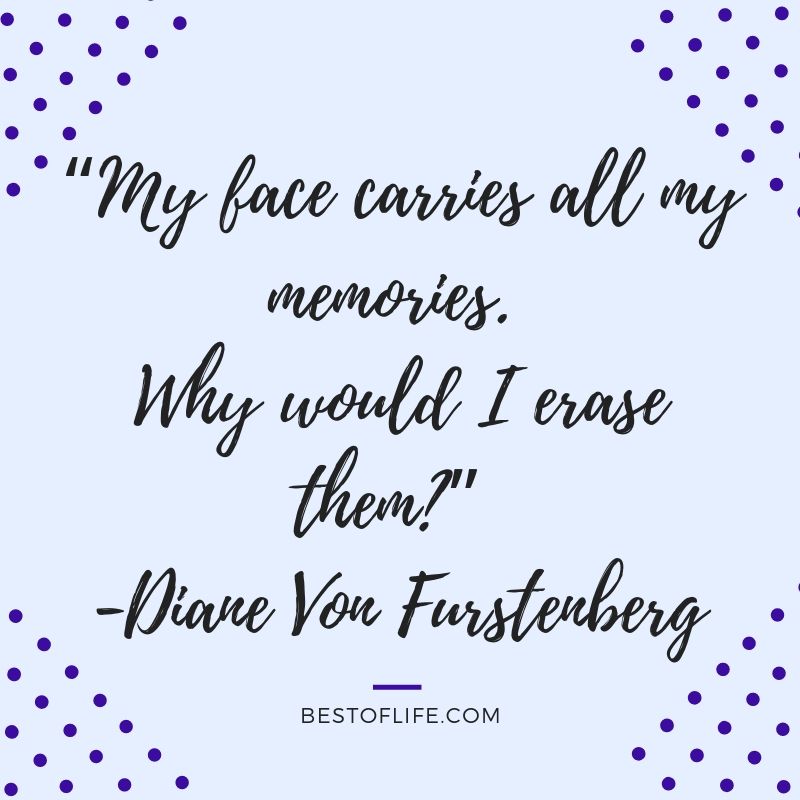 "My face carries all my memories. Why would I erase them?" -Diane Von Furstenberg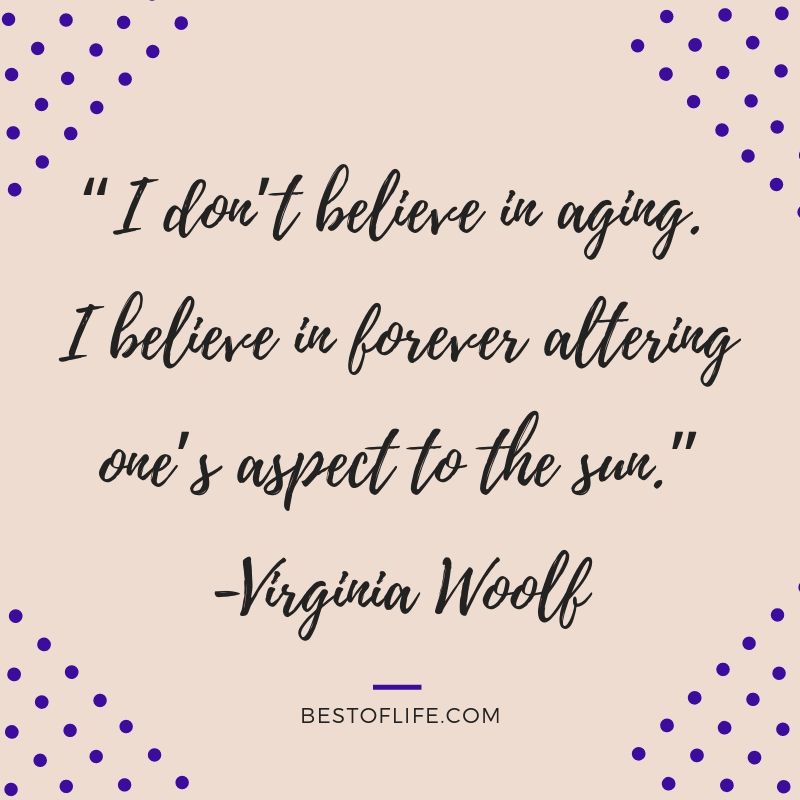 "I don't believe in aging. I believe in forever altering one's aspect to the sun." -Virginia Woolf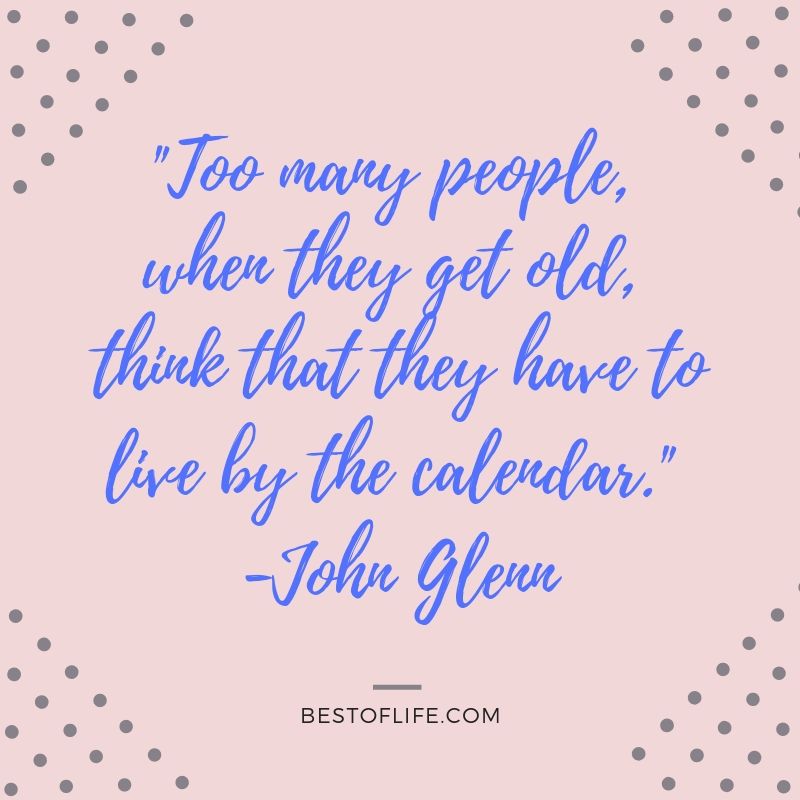 "Too many people, when they get old, think that they have to live by the calendar." -John Glenn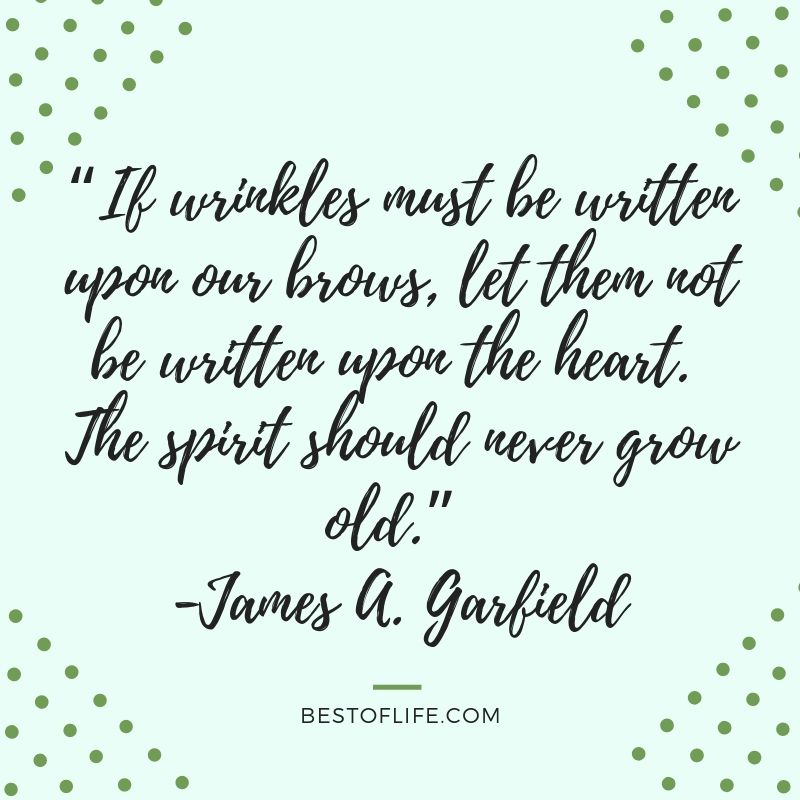 "If wrinkles must be written upon our brows, let them not be written upon the heart. The spirit should never grow old." -James A. Garfield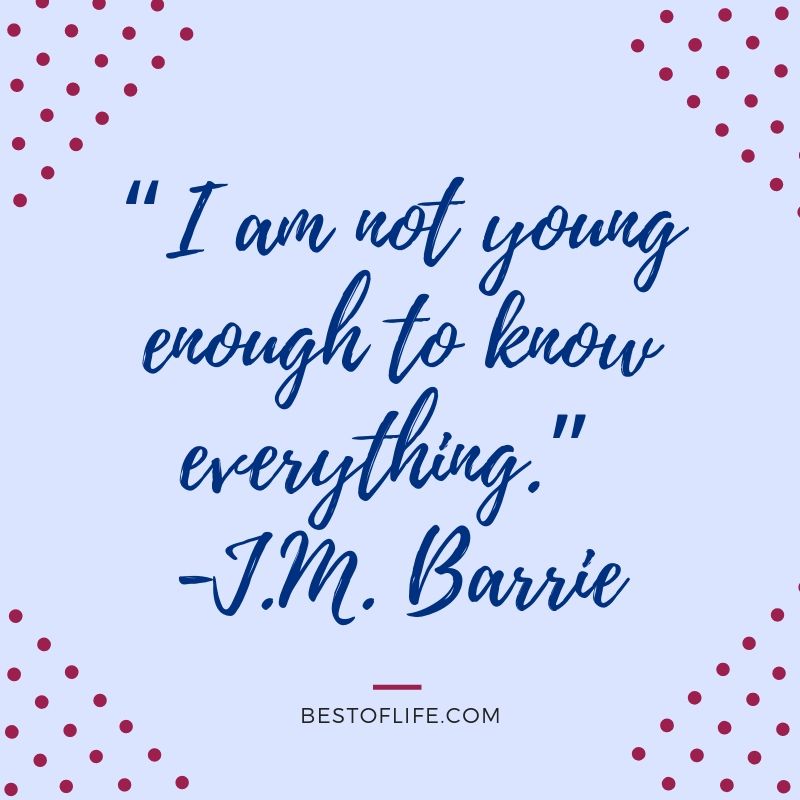 "I am not young enough to know everything." -J.M. Barrie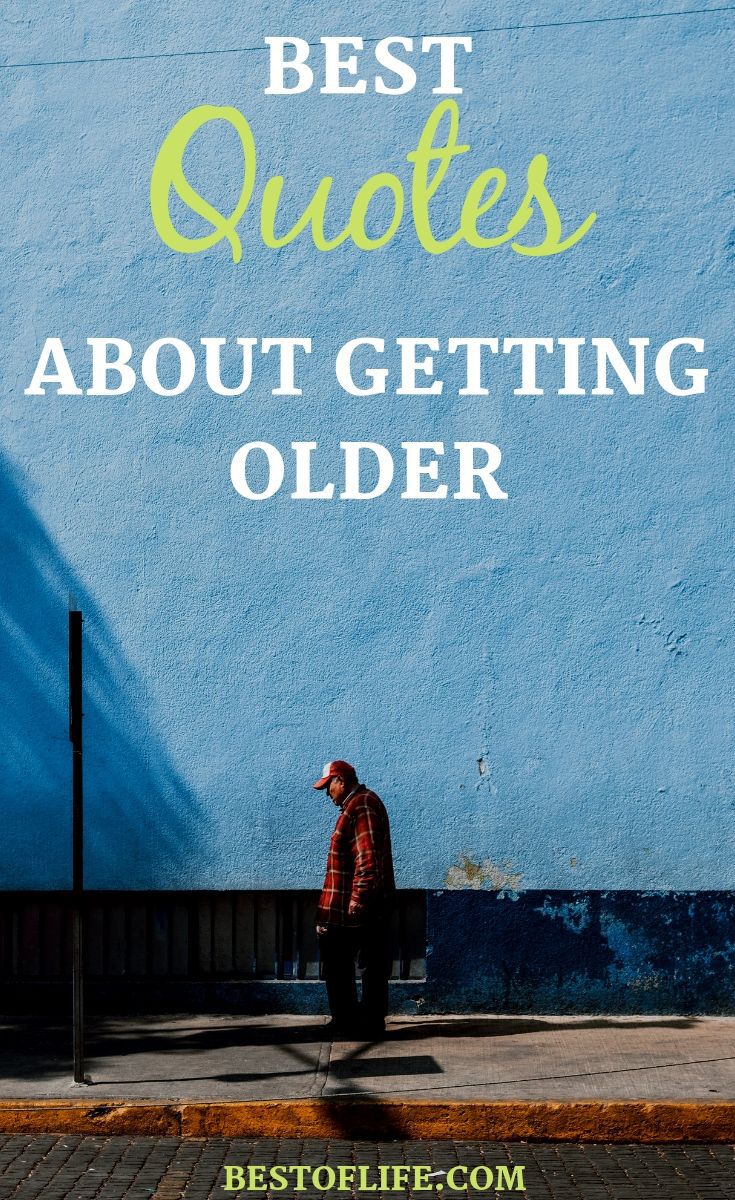 More Quotes
11 Happy Summer Fun Quotes to Add a Smile to Your Day
10 Travel Quotes for the Wanderlust
10 Success Quotes for Women | Empowering Quotes
Short Quotes About Happiness To Brighten Your Day