Inspirational Music Quotes for World Music Day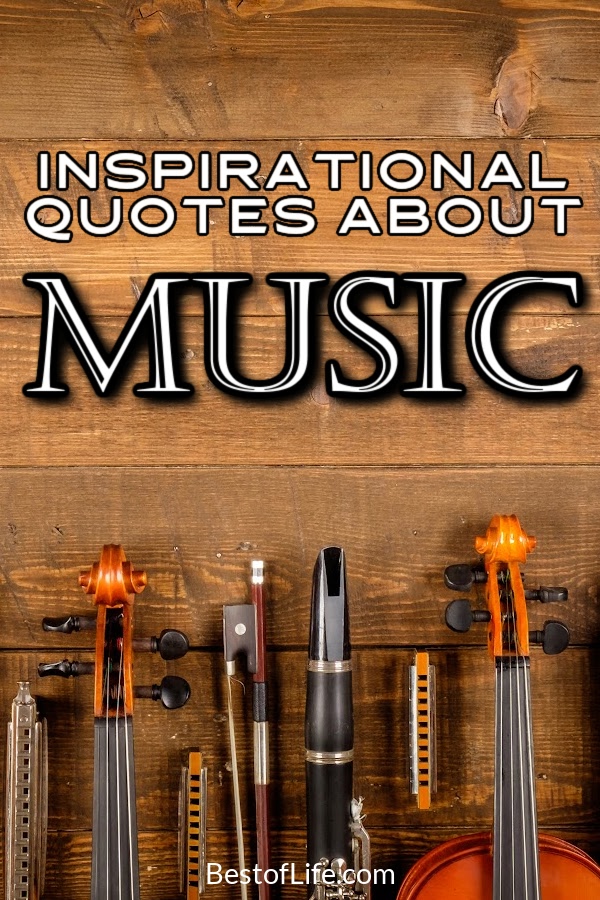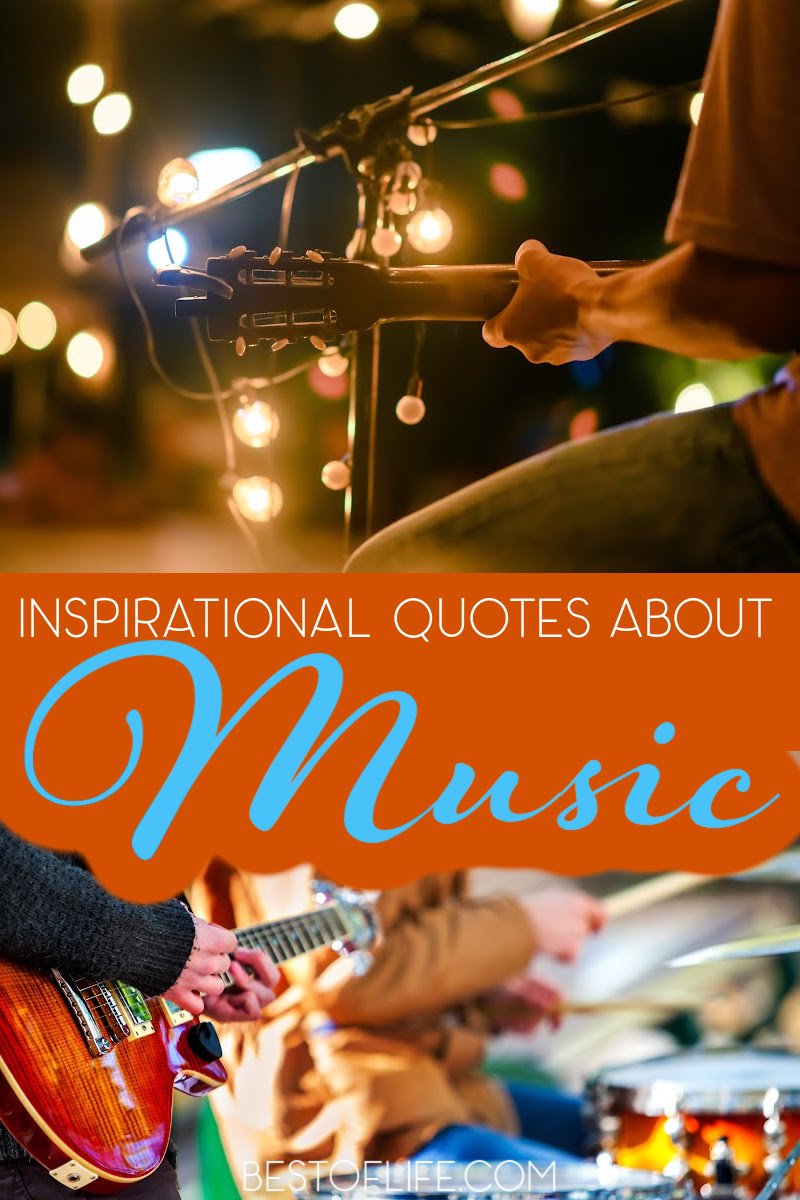 There is no doubt about how powerful music can be for us. Pinpointing what it is about music can be difficult. But we can use inspirational music quotes to help us figure things out. But sometimes, there are things in this world that we may never fully understand.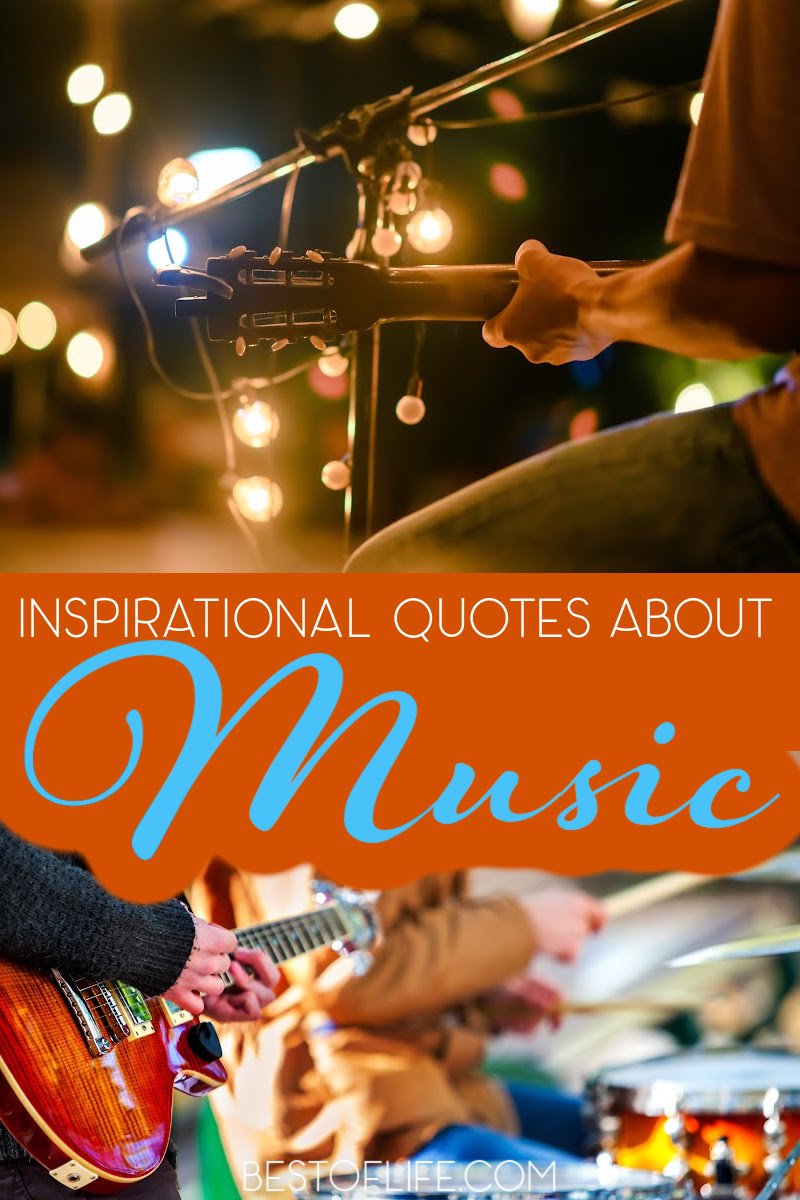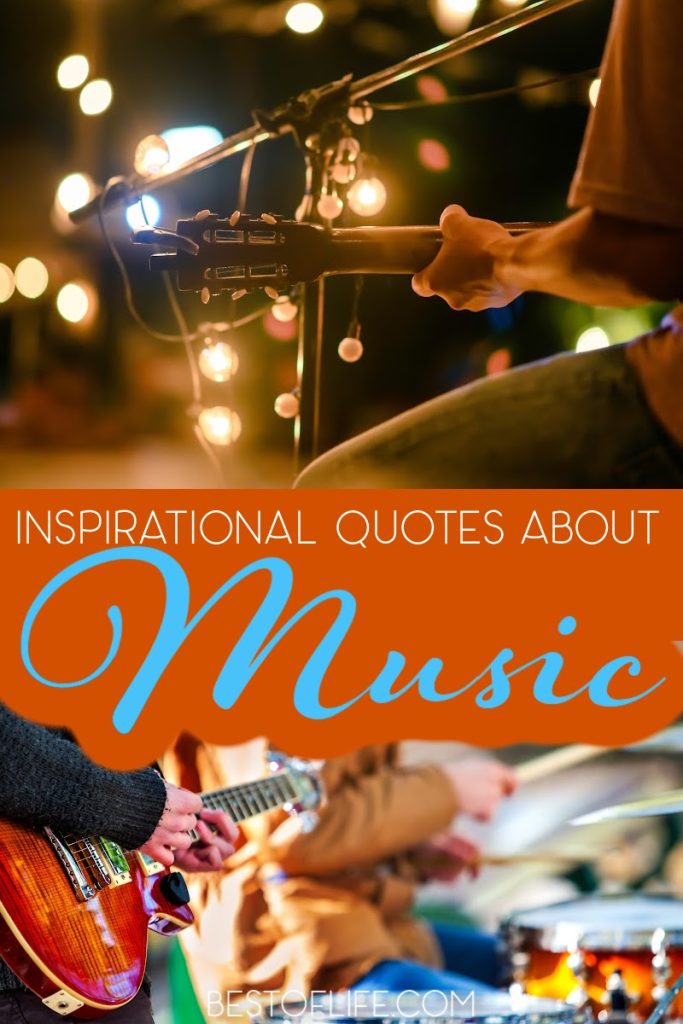 Inspirational music quotes can help us determine what we like about music and how motivational music can be for us. Music is a mighty thing. Have you ever been jamming out to music in the car and only noticed that you were speeding after the song had ended?
You might have gotten in the shower, put your favorite playlist on shuffle, and lost track of time. Has a song you've listened to ever made you cry? That is the power of music. Music surrounds us and plays a significant role in our lives, even if we aren't big fans.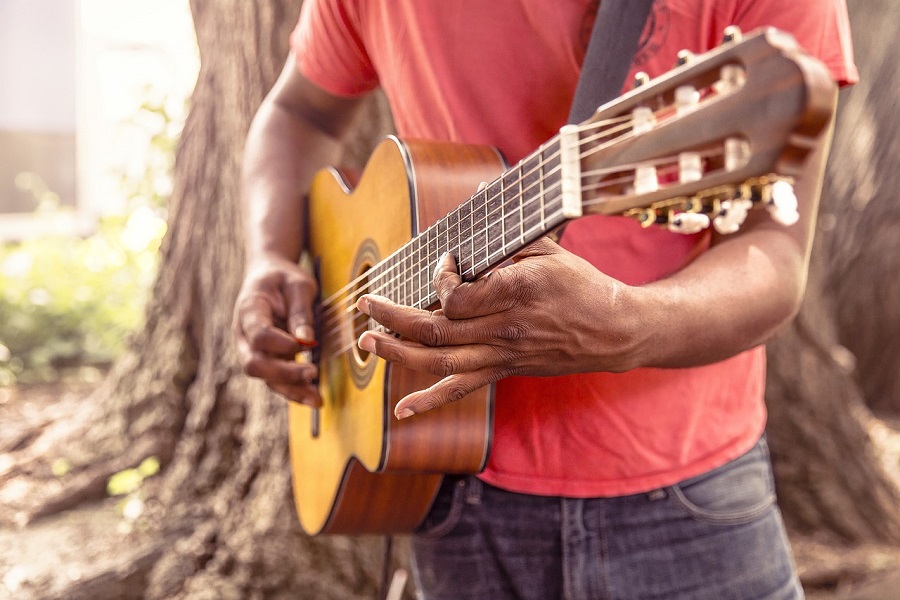 You don't have to be obsessed with music to enjoy it on the same level as everyone else. That's because music doesn't pick and choose who it makes feel something. For example, maybe a movie you've seen had an emotional scene that brought you to tears.
Of course, the circumstances around that scene definitely had a part in making you feel something. But imagine that scene with a barbershop quartet singing an upbeat song during that scene instead. It completely changes the context, right?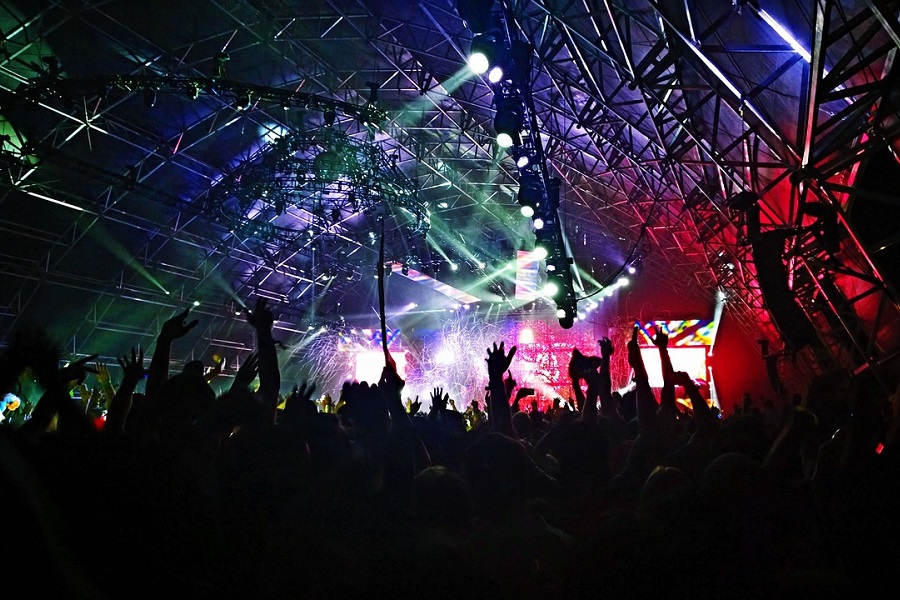 Music is something we consume in a very different way than most things. Music can influence our emotions at any given time. We can listen to music to feel love, to get scared, to get motivated, to do so many things.
Just ask anyone at the gym who is listening to their favorite gym mix for a better workout. It is a proper art form that can change the world. It's hard to pick just one but take "I Wanna Hold Your Hand" by The Beatles.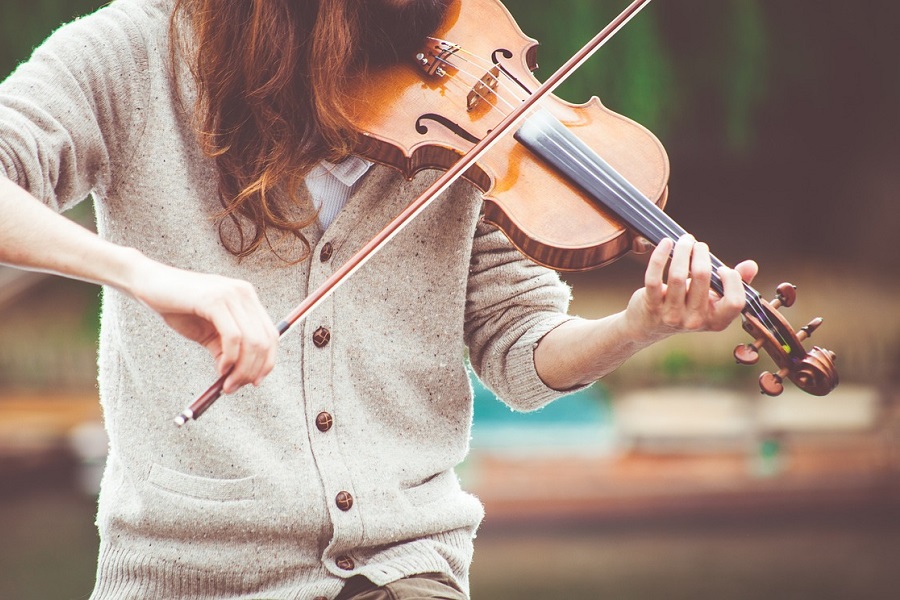 This song came out after the assassination of JFK; it was an upbeat song. But that was exactly what America needed. In fact, some people say The Beatles became popular in the US because of that song and what it did for the people who were mourning the death of JFK.
These inspirational music quotes can help us honor the music that changes the world or even the music that changes our personal worlds.
Inspirational Music Quotes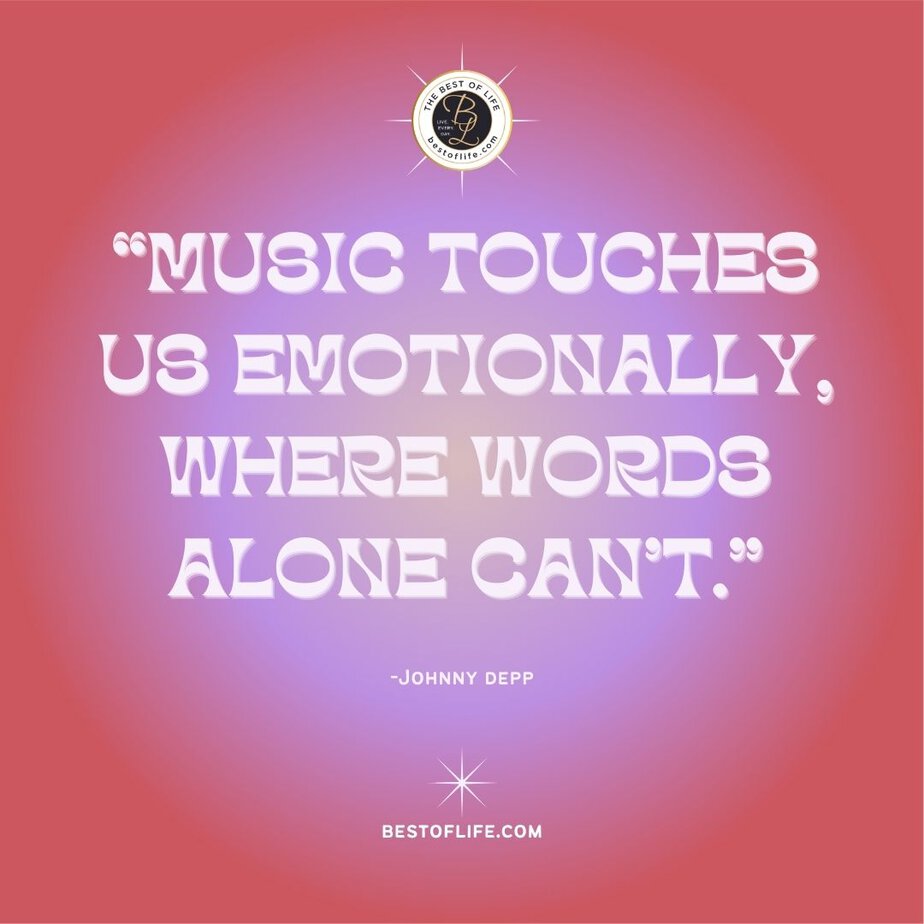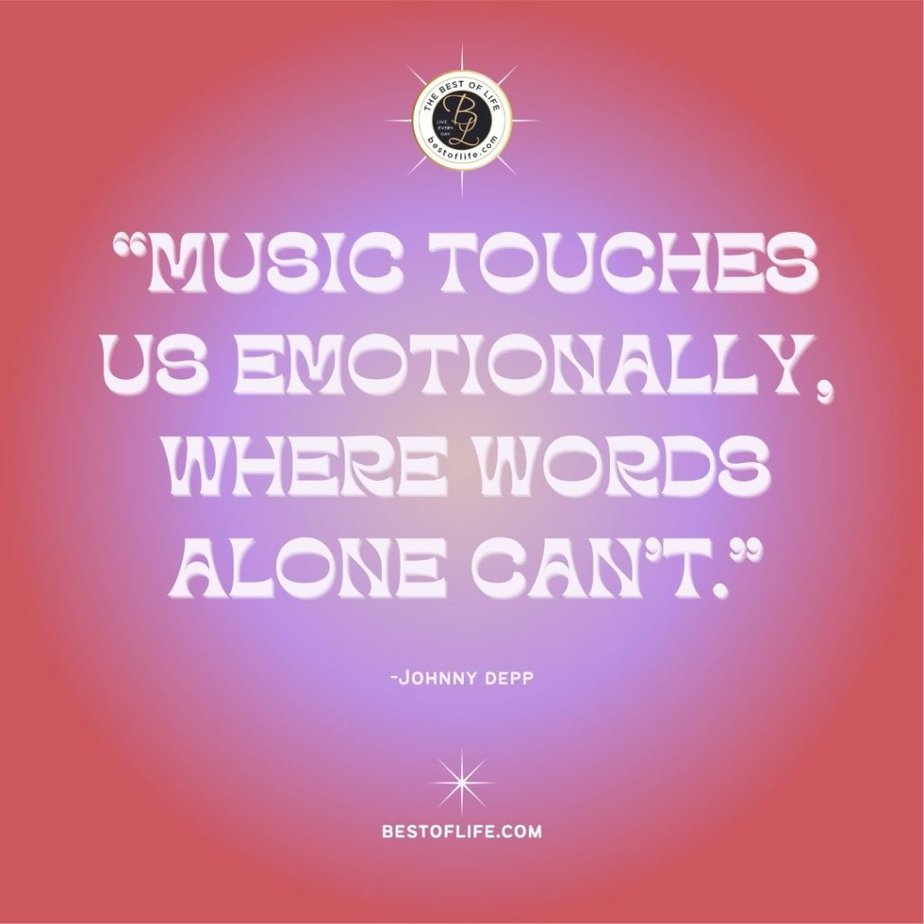 "Music touches us emotionally, where words alone can't." -Johnny Depp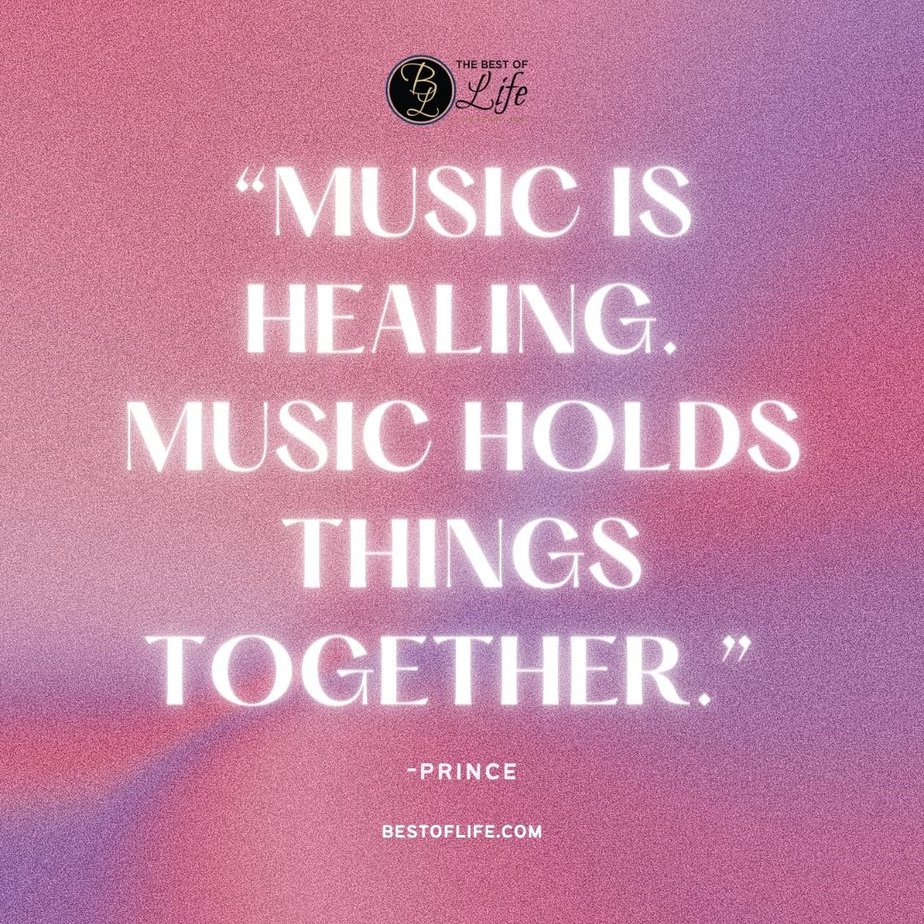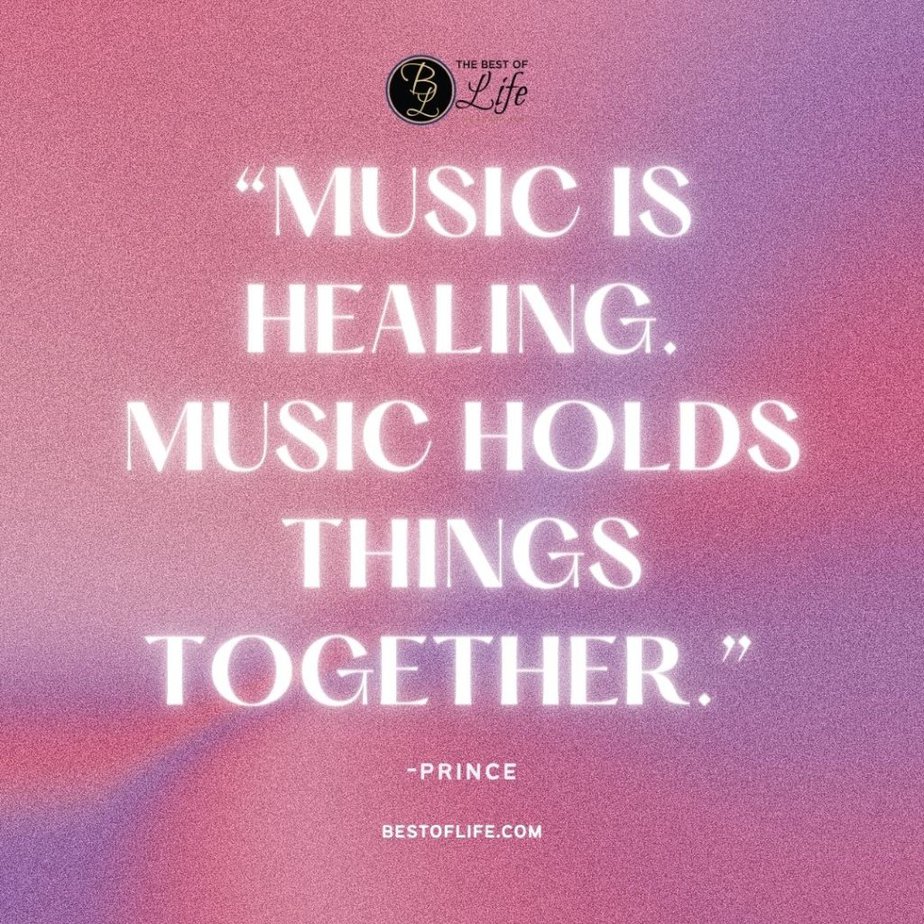 "Music is healing music holds things together." -Prince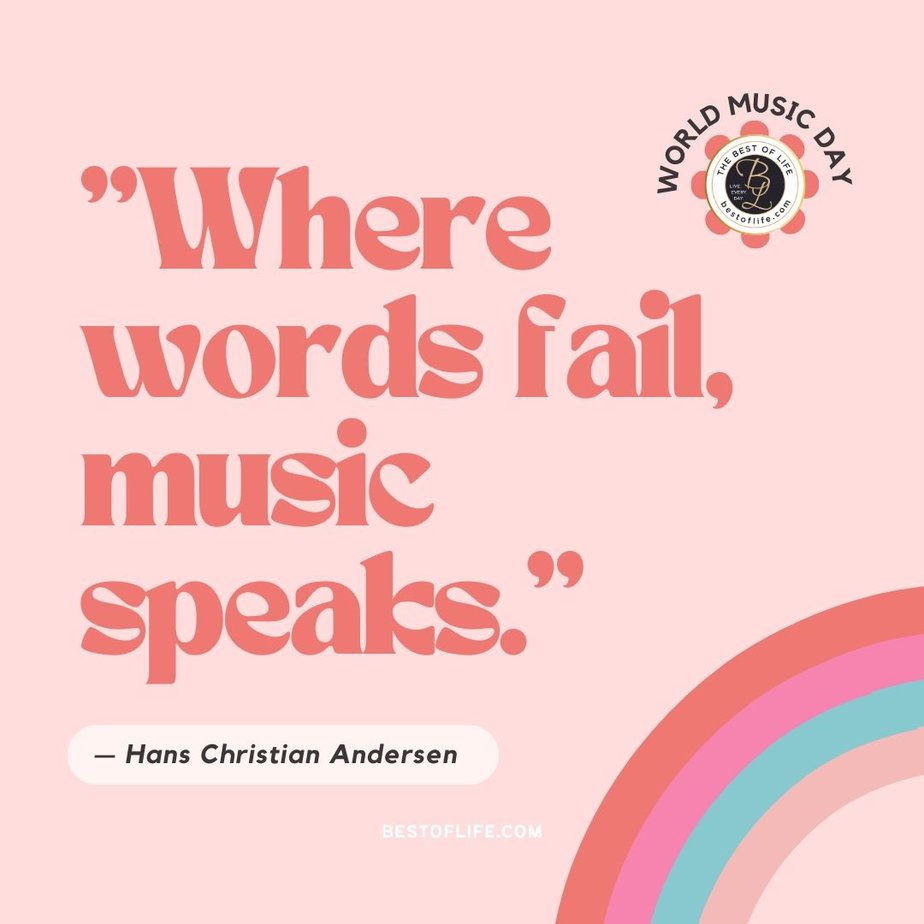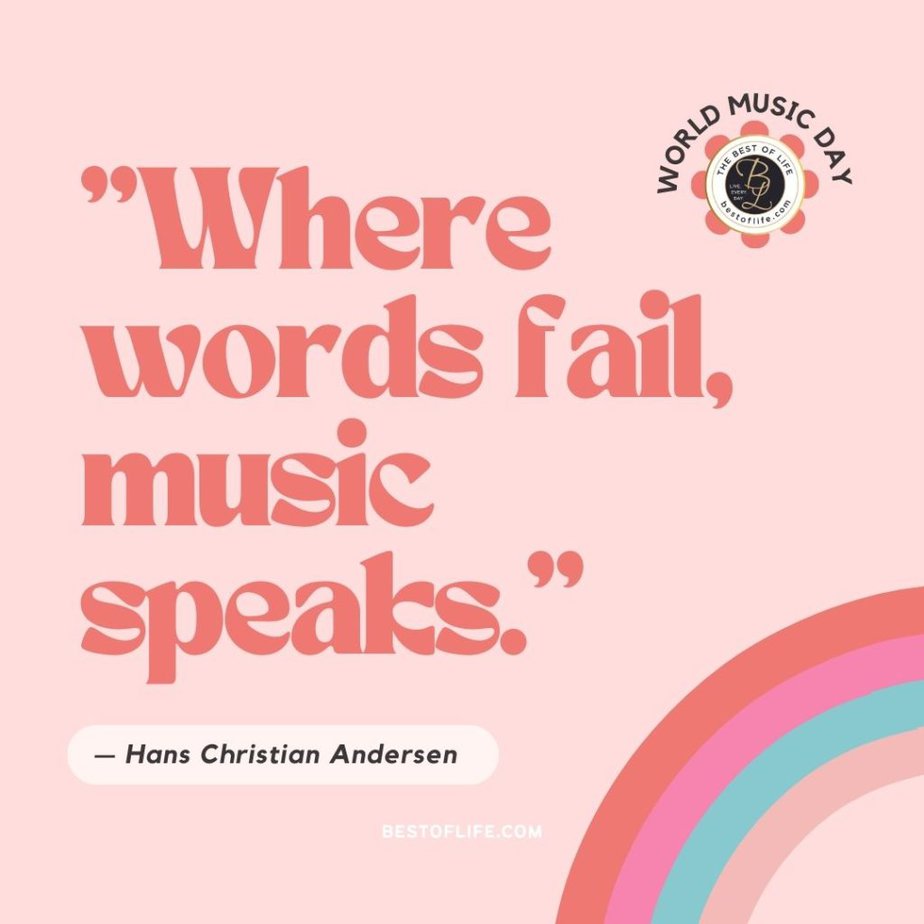 "Where words fail, music speaks." -Hans Christian Anderson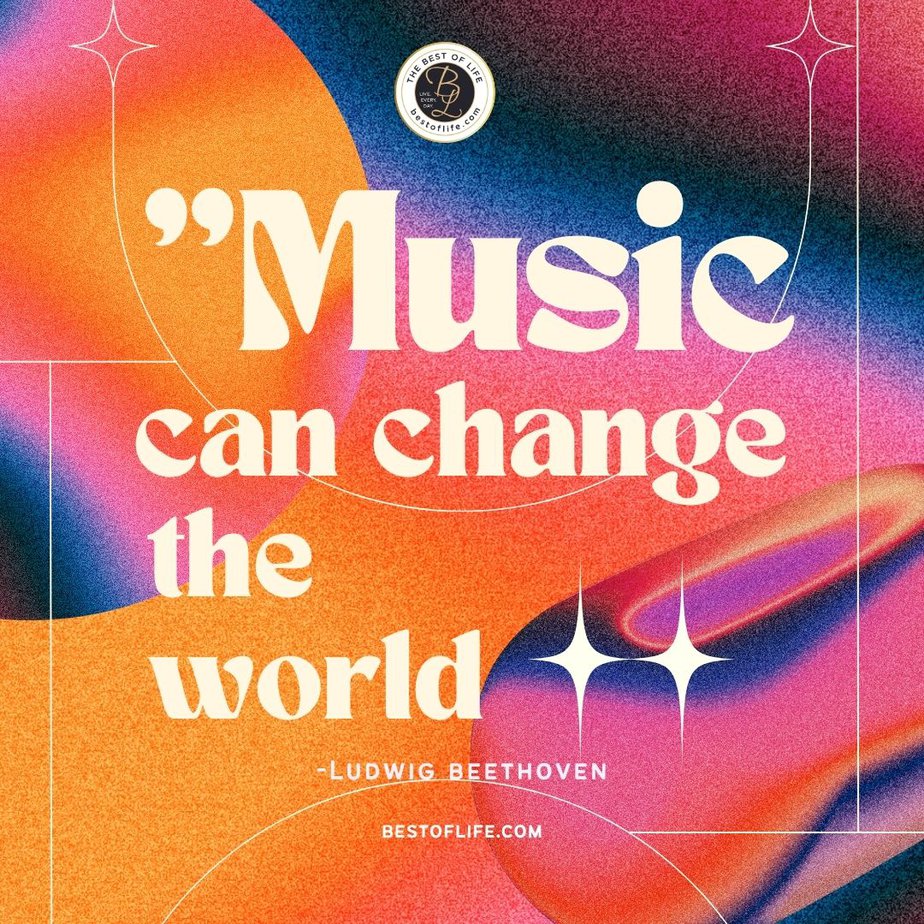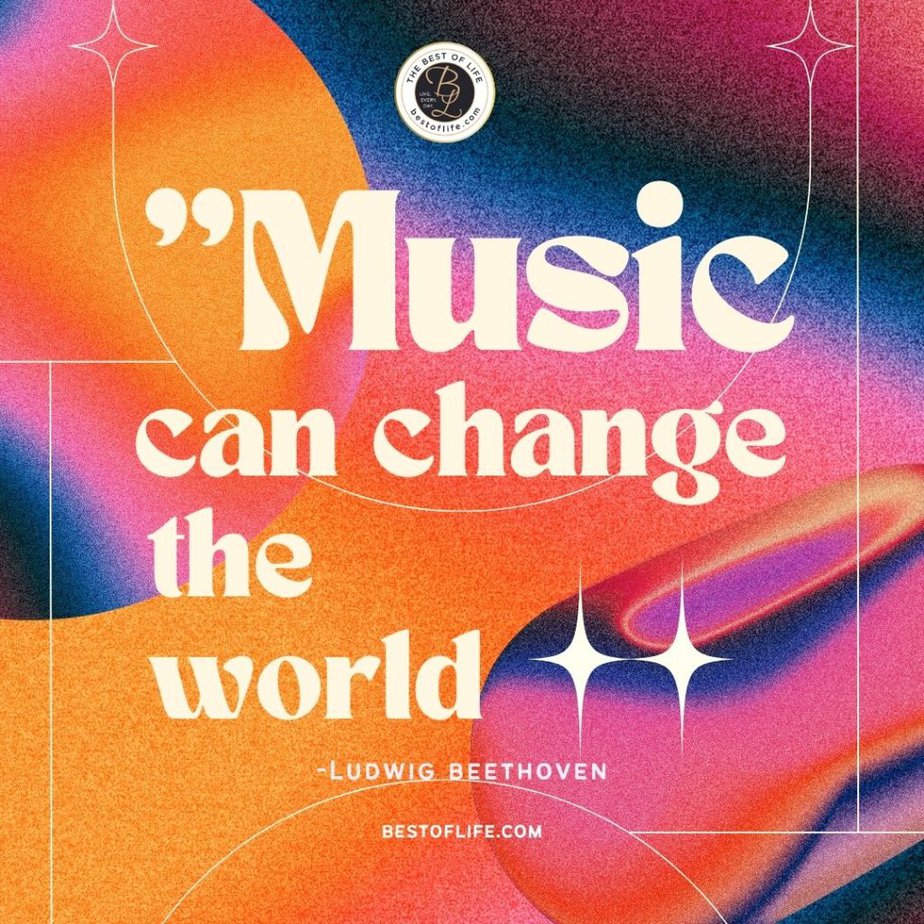 "Music can change the world." -Ludwig Beethoven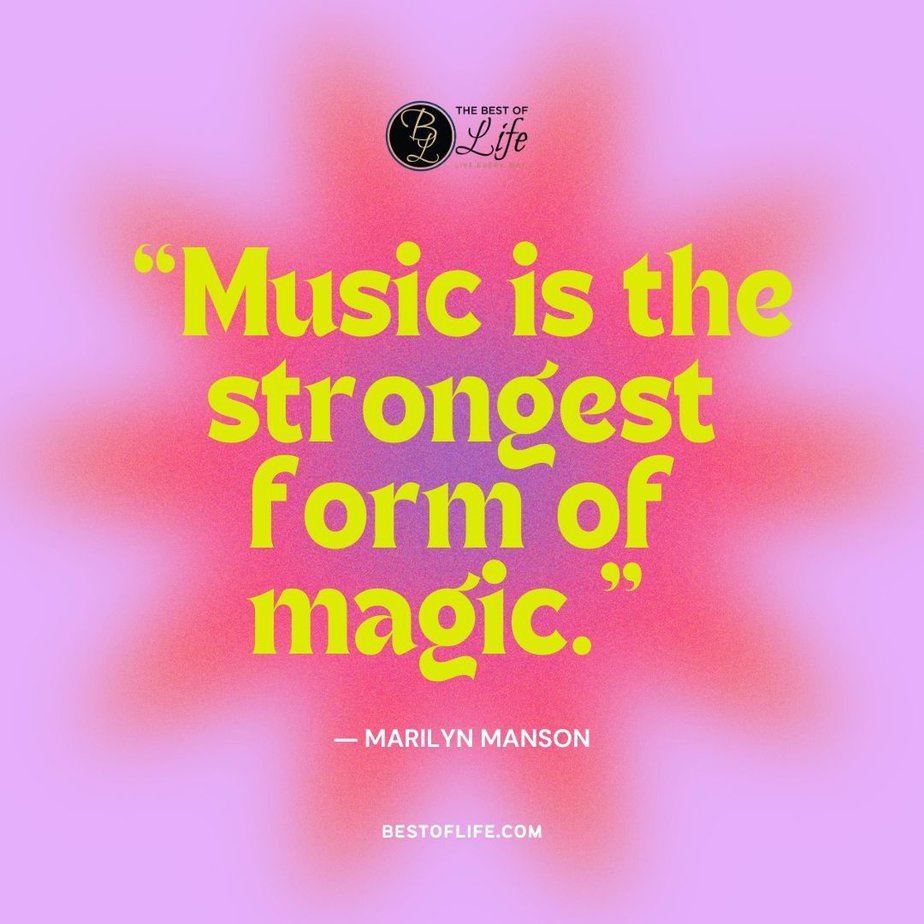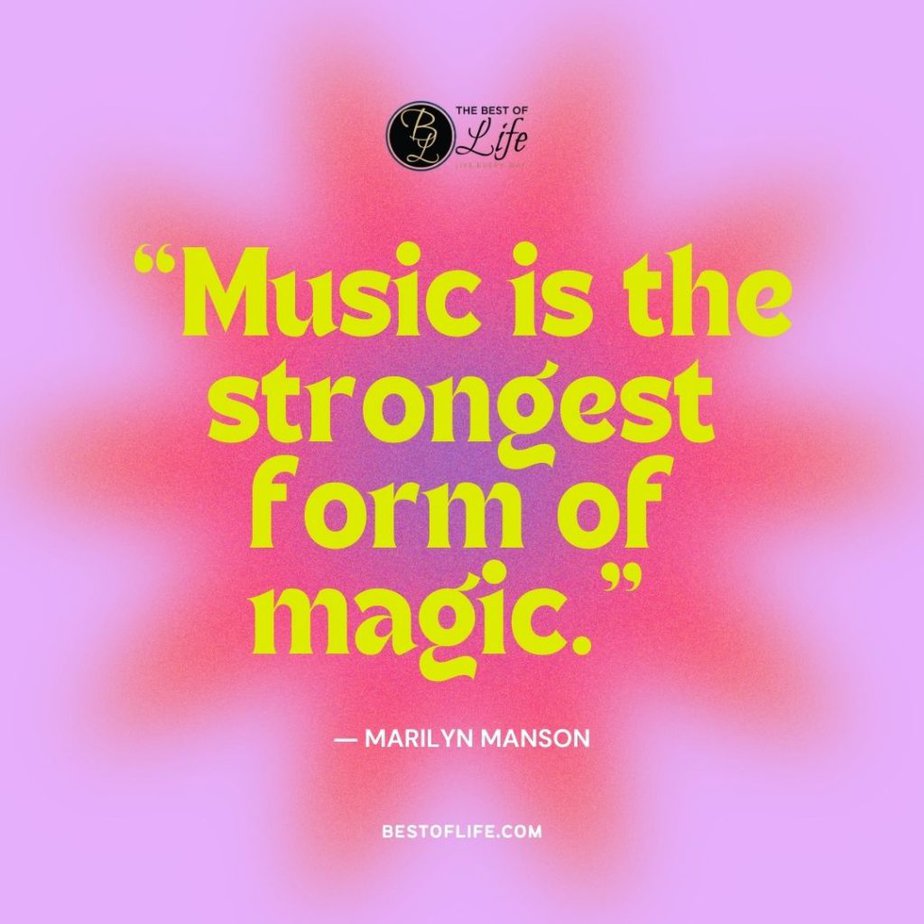 "Music is the strongest form of magic." -Marilyn Manson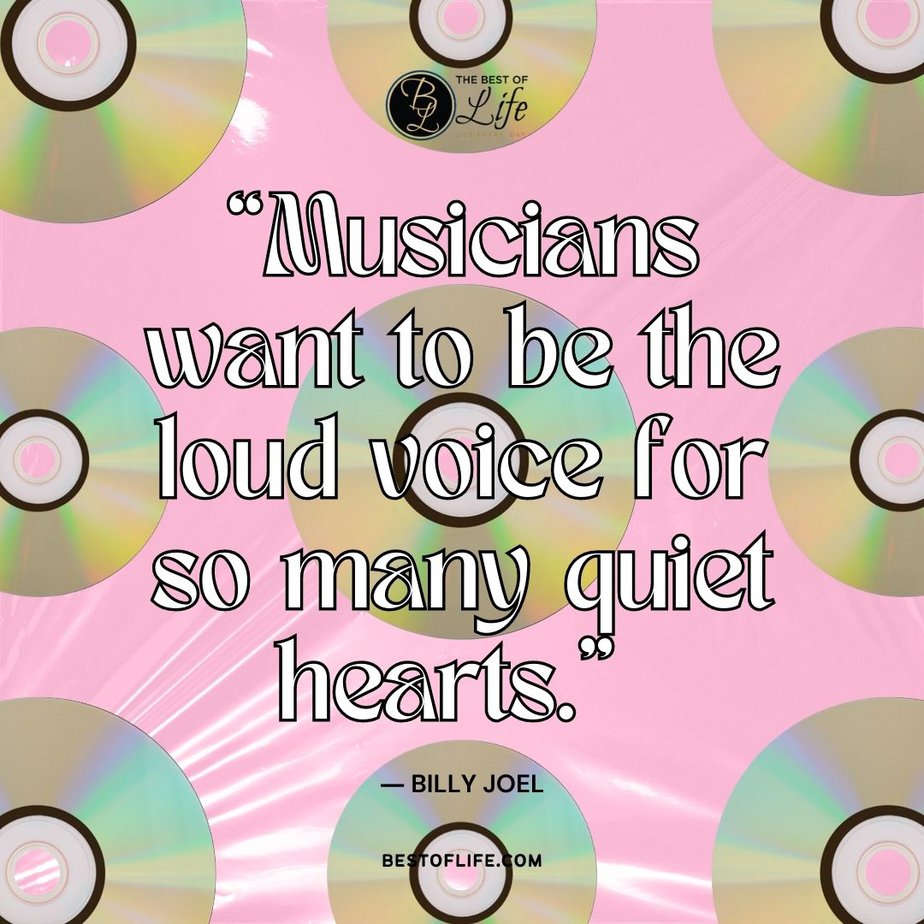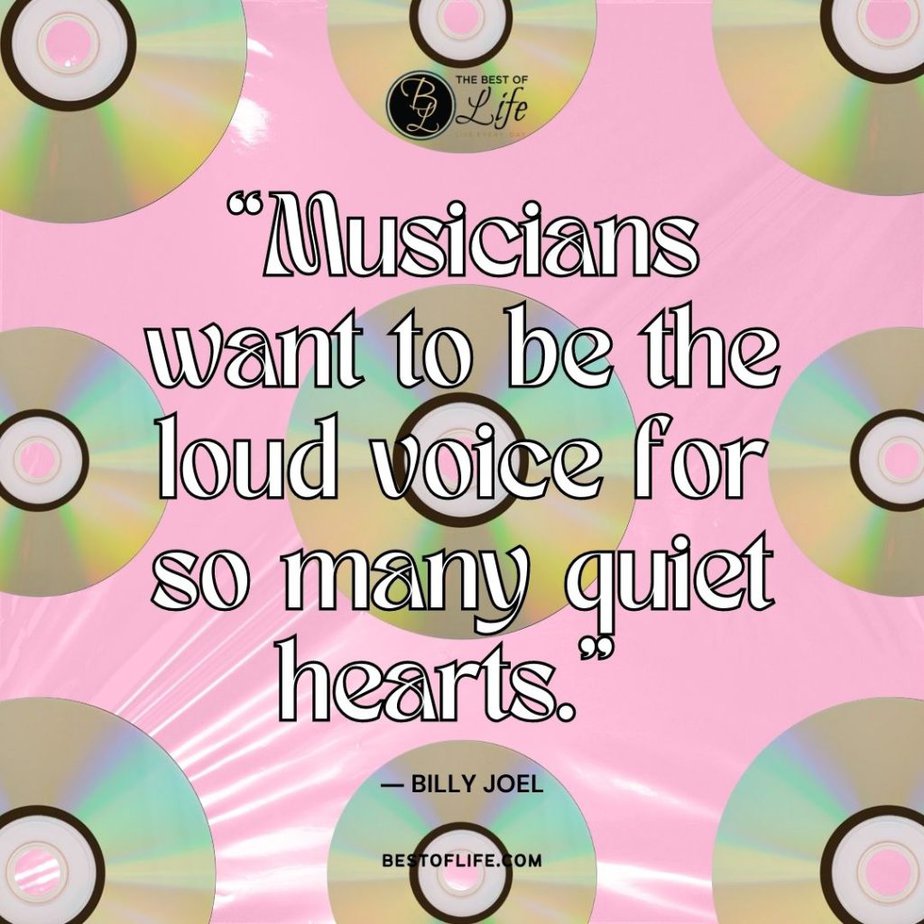 "Musicians want to be the loud voice for so many quite hearts." -Billy Joel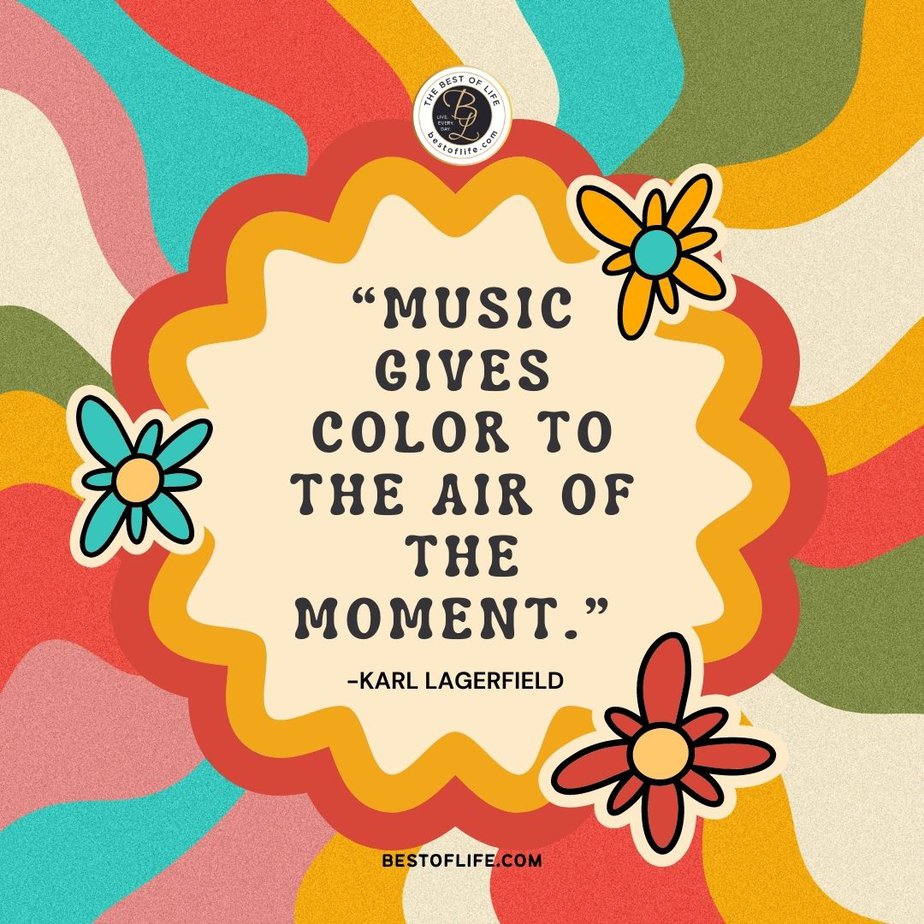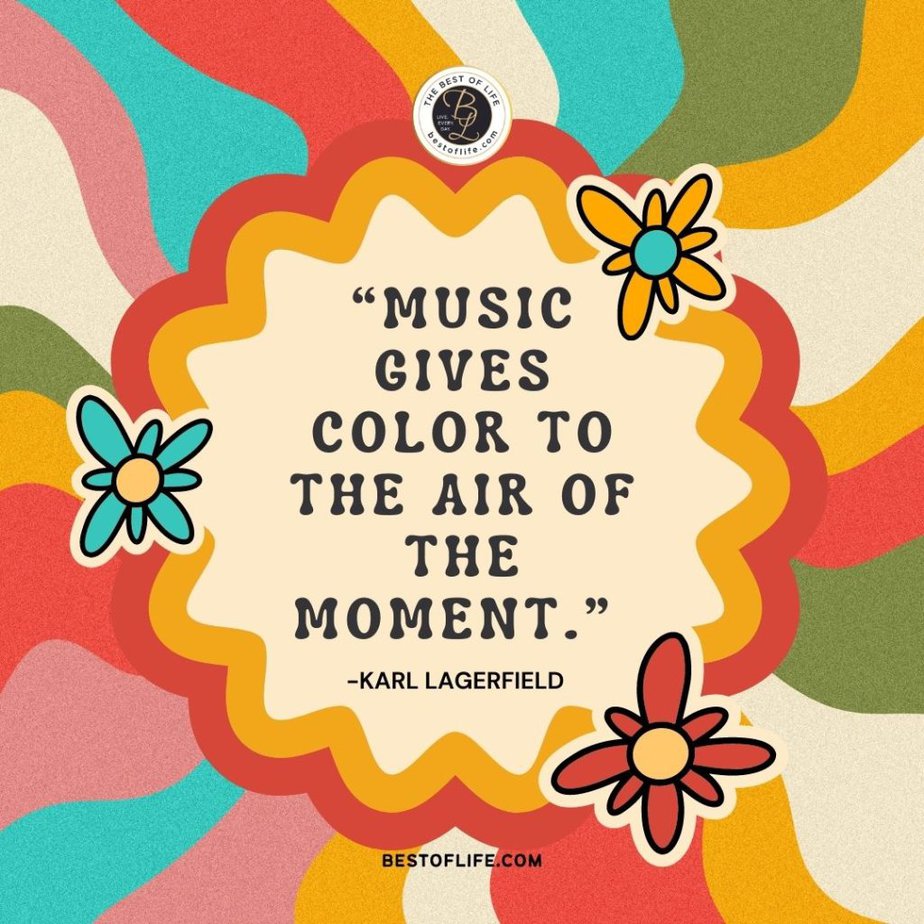 "Music gives color to the air of the moment." -Karl Lagerfield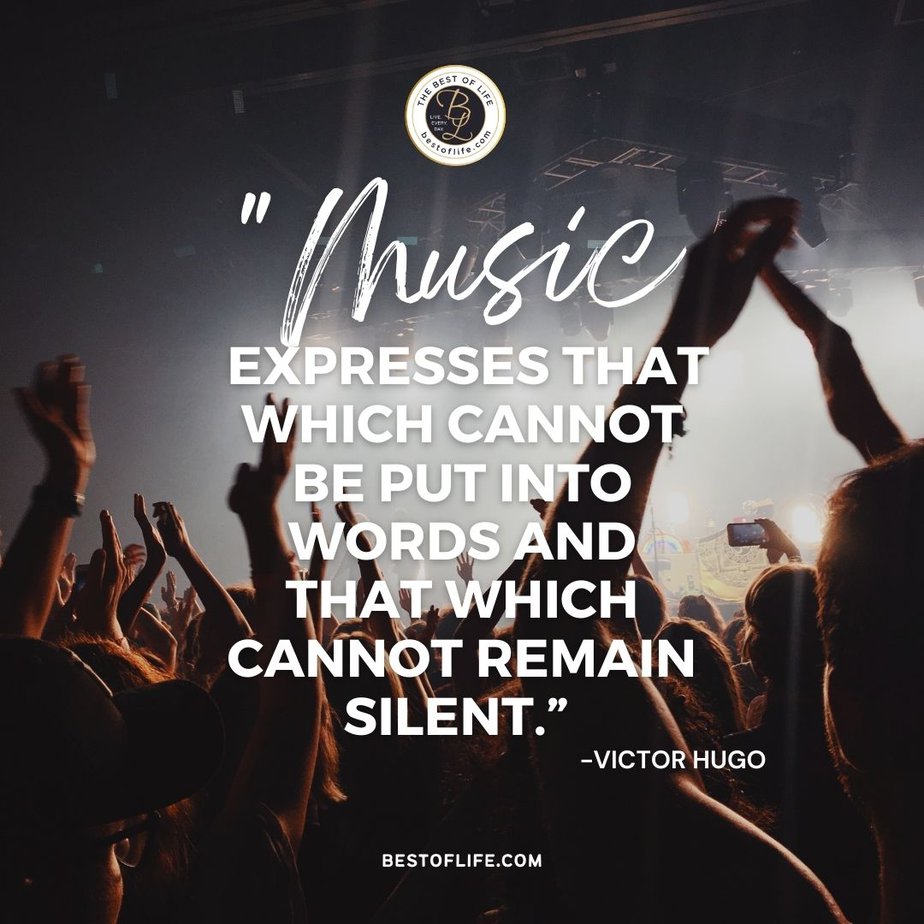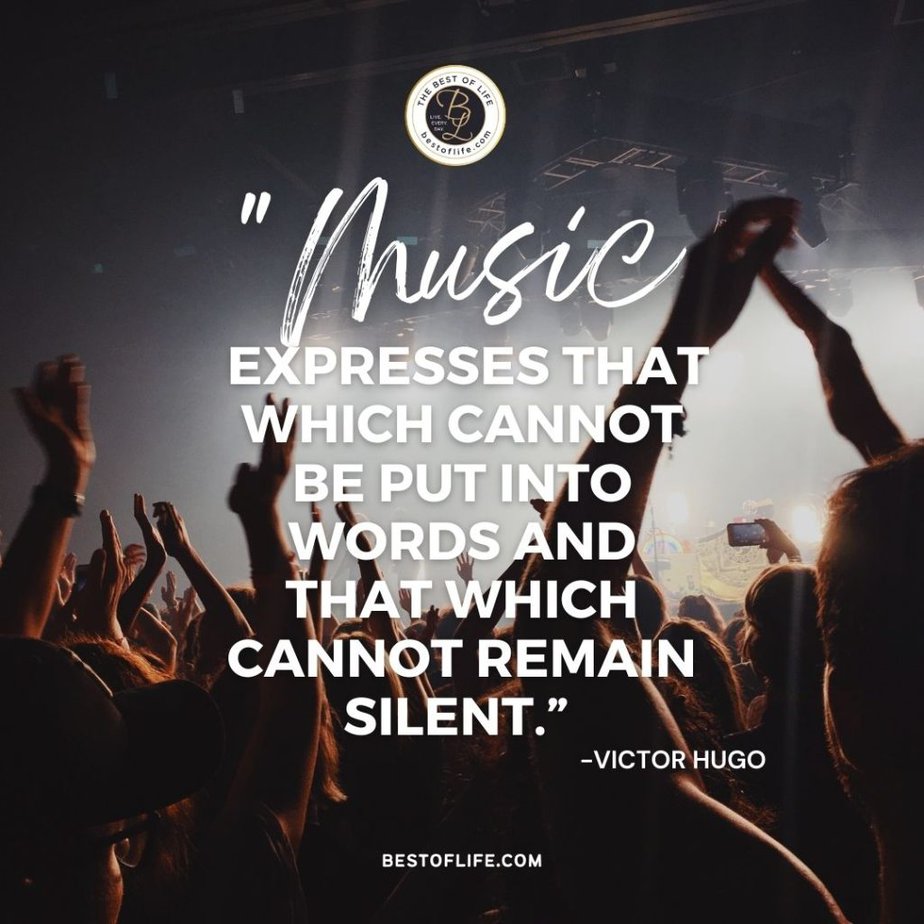 "Music expresses that which cannot be put into words and that which cannot remain silent." -Victor Hugo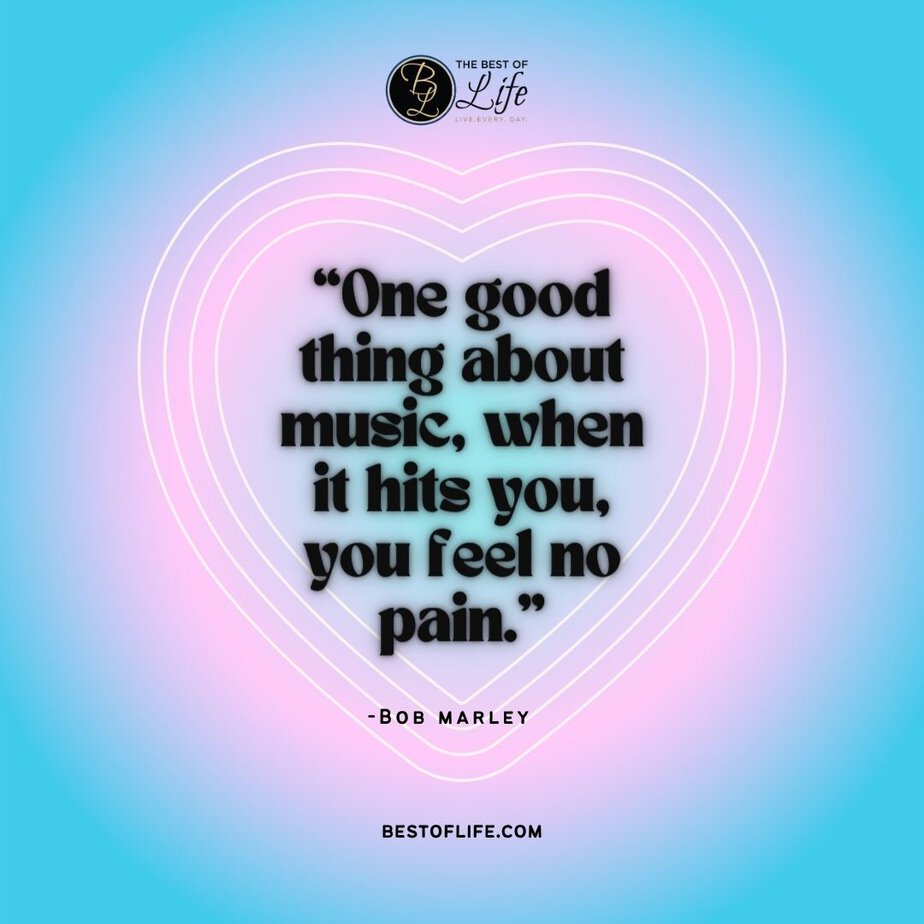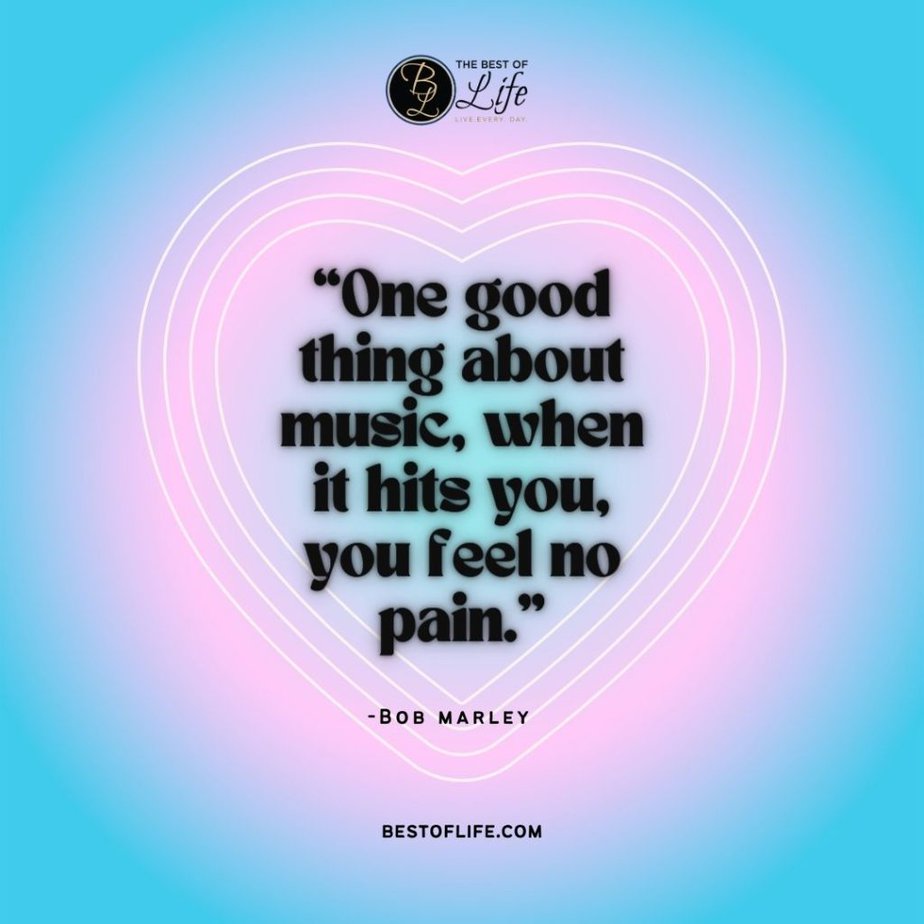 "One good thing about music, when it hits you, you feel no pain." -Bob Marley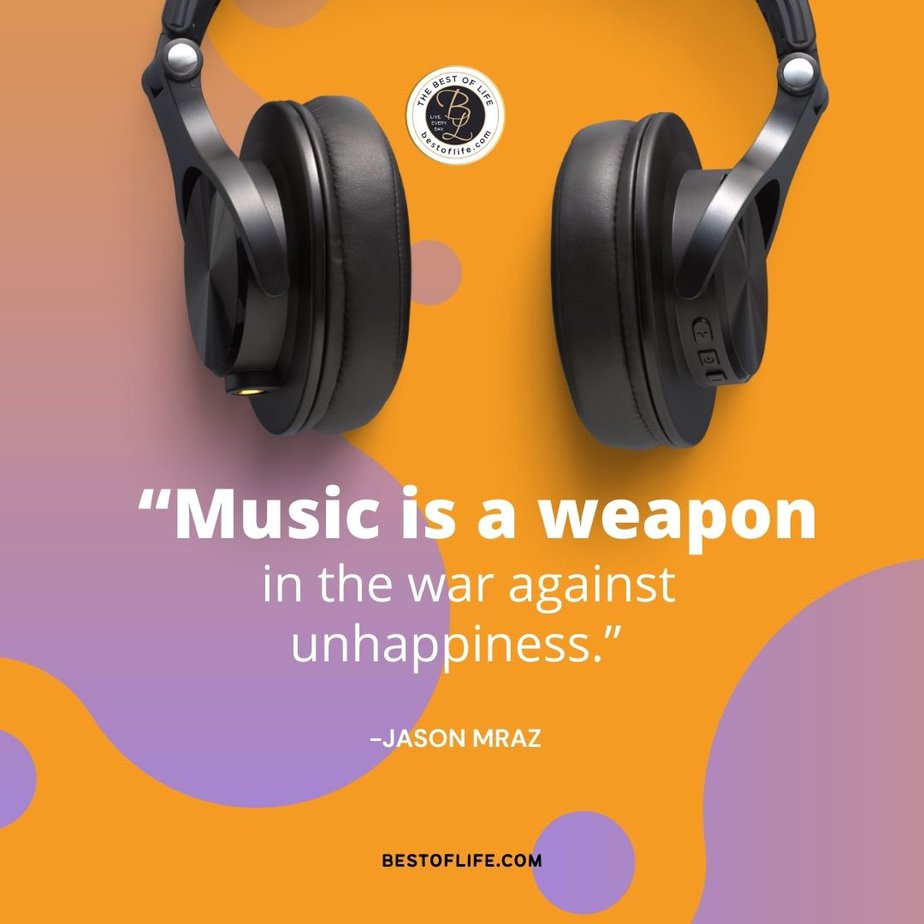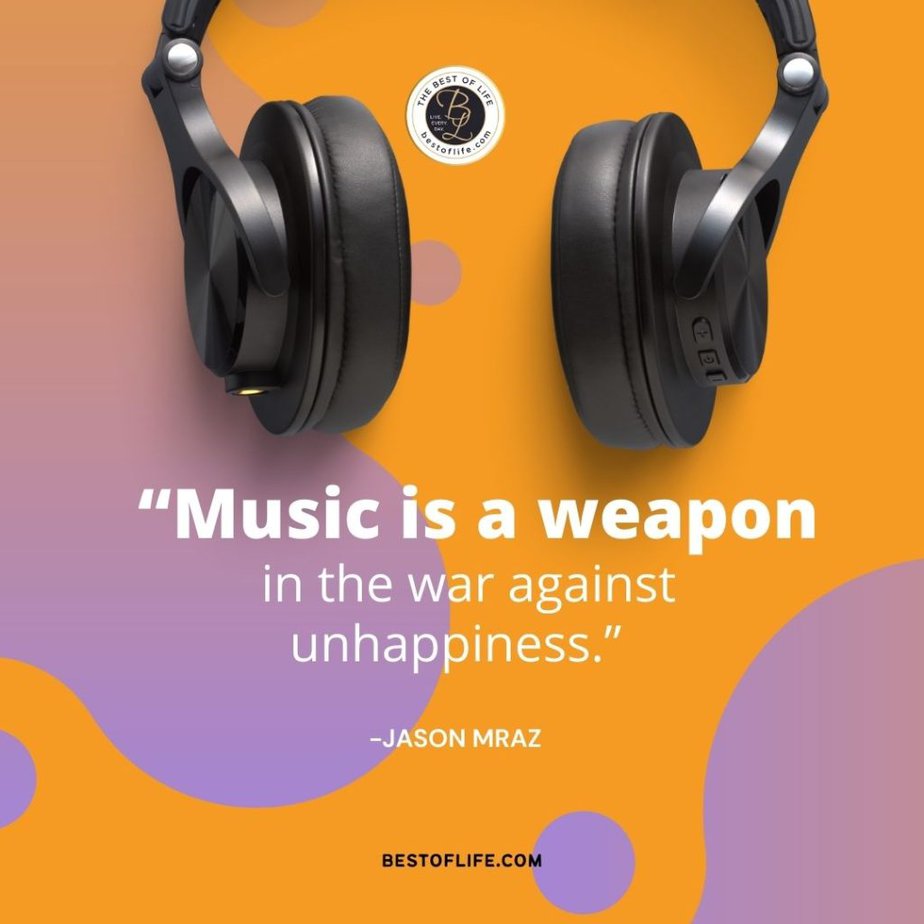 "Music is a weapon in the war against unhappiness." -Jason Miraz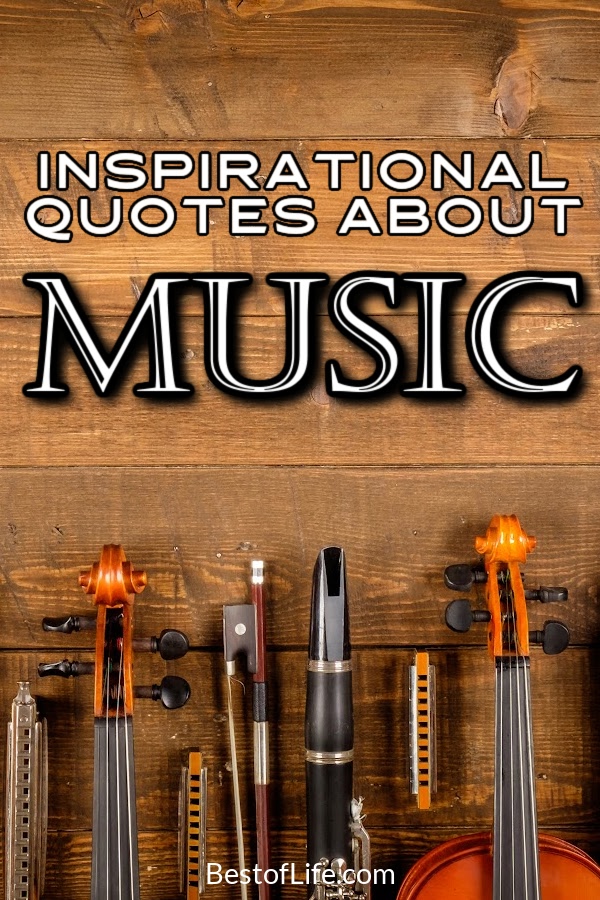 More Quotes
Happy Summer Fun Quotes to Add a Smile to Your Day | Summer is the time for fun, laughter, love, and smiling.
Best Motivational Quotes for People Who Struggle with Anxiety | We all deal with different levels of anxiety. Some are stronger than others, but our motivation to get better is the same.
Quotes for Long Distance Relationships for Couples | No distance is capable of stopping love.
Best Quotes about Living with Intention | Having intention is how you get to your goals faster and happier.
Some of the Best Hilarious Smartass Quotes | There's nothing wrong with being sarcastic. Just make sure you're funny.