Best Funny Drinking Toasts
When you are out with some friends it's often customary to propose a toast! Funny drinking toasts are way more appropriate in my circle of friends than the typical "cheers". If we're out for a night of drinking with our friends or pals, things should be fun and interesting!
Funny drinking toasts are the perfect way to liven up any evening out with friends. Entertain your group with these witty, heartfelt, and goofy toasts! If you like to be the jokester or fancy yourself the witty one in the group then you have to check out these funny drinking toasts.
You can't go wrong with some of these for your next night out. There are a few funny ones in here that are also heartfelt…can't let them forget that you really care! I love that a funny drinking toast can liven up the mood of any evening out or party with friends.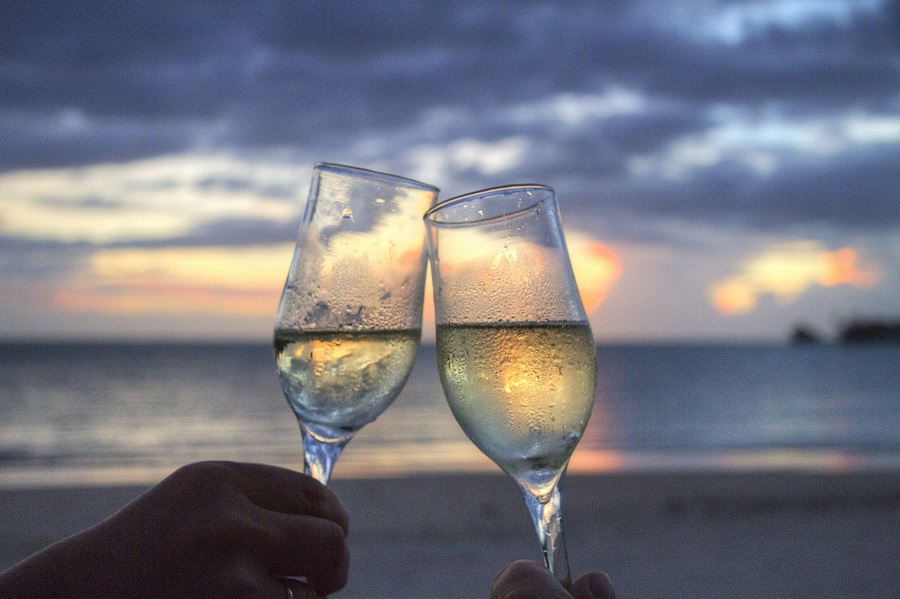 It's never a bad time to have a laugh, it's the best medicine after all. If you are setting up your home to entertain you can't go wrong with a stylish bartop. Include plenty of glasses, drink mixing supplies, decorations, gadgets, and a cooler. Soon the drinks and the toasts will be flowing like water!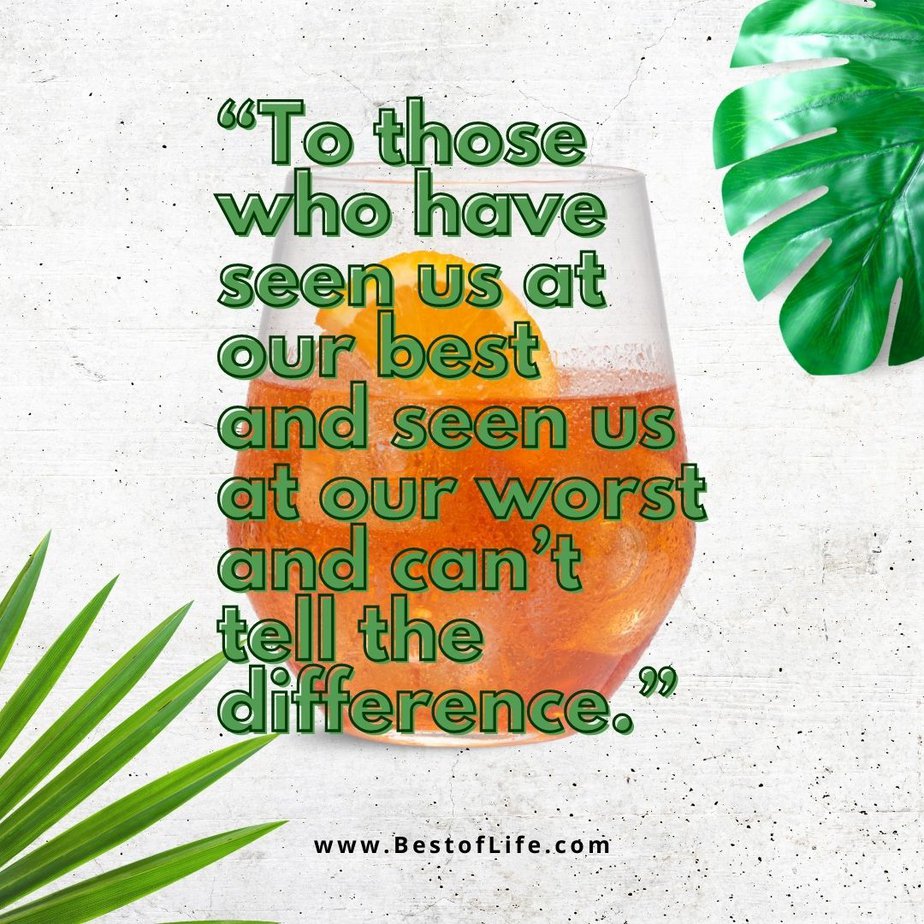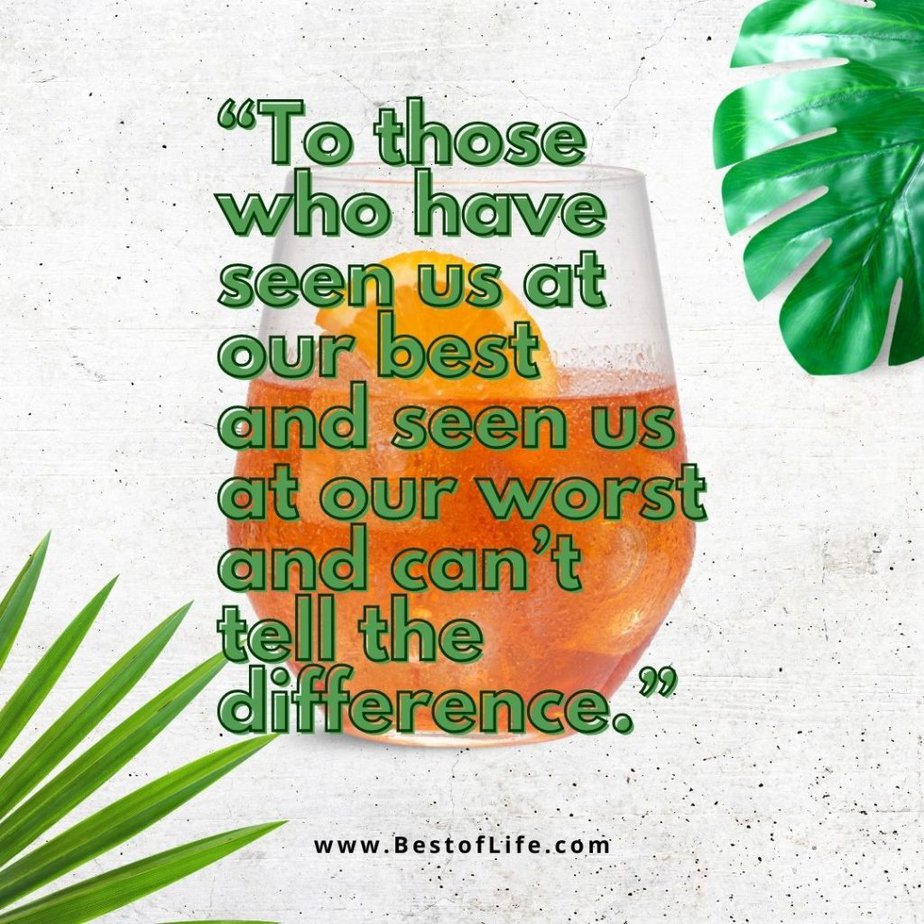 "To those who have seen us at our best and seen us at our worst and can't tell the difference."
Hey, we've all been there at one time or another. This one makes me smile and cringe at the same time. It's always funny remembering those nights that didn't go quite as planned!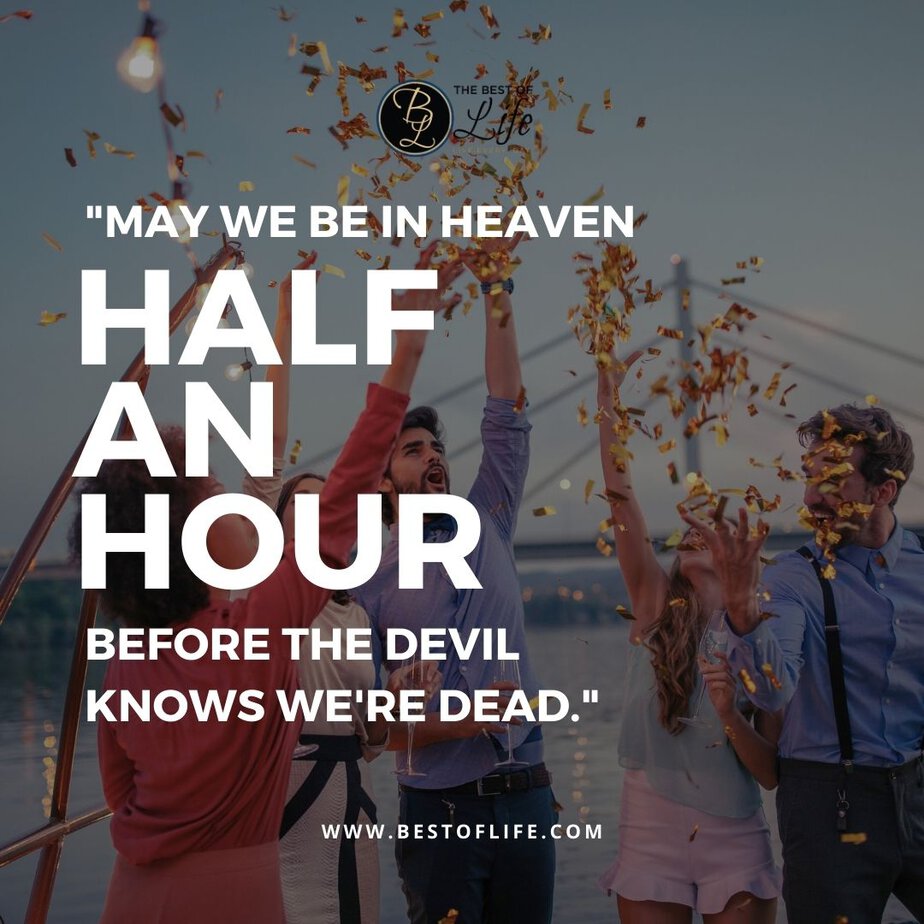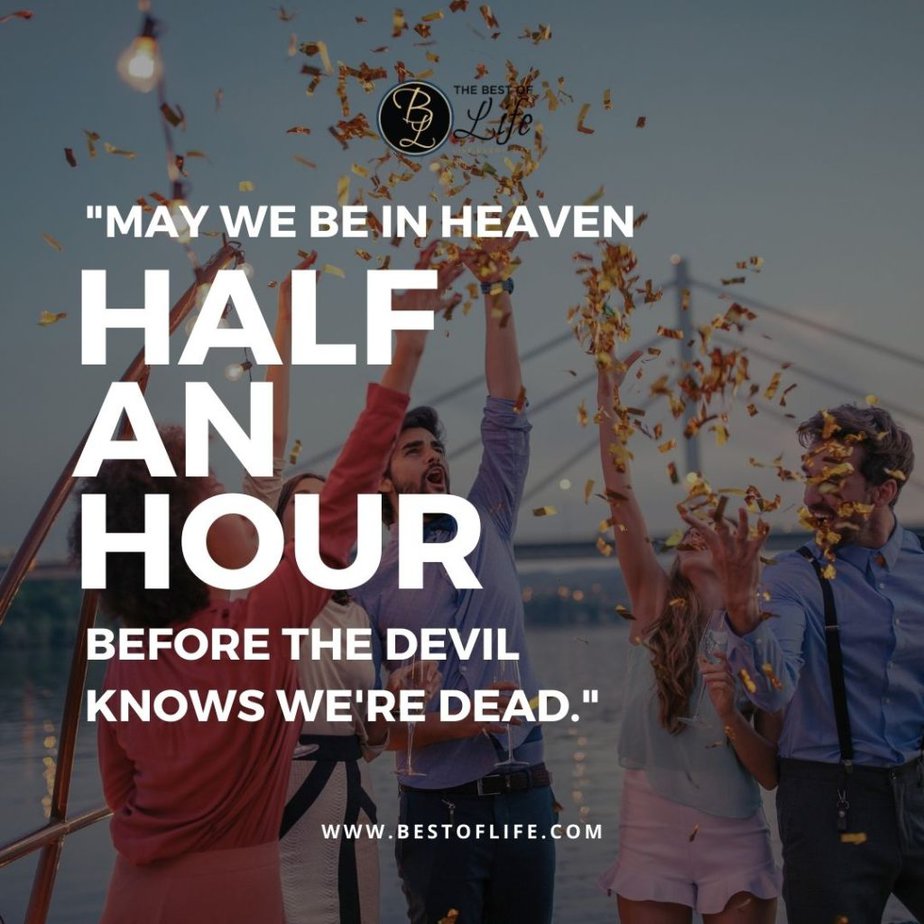 "May we be in heaven half an hour before the devil knows we're dead."
This one is funny but also a little true! Living it up until the very end, enjoying all of the fun moments that we possibly can, it's a pretty good idea. Even funny drinking toasts can have a lesson buried deep inside!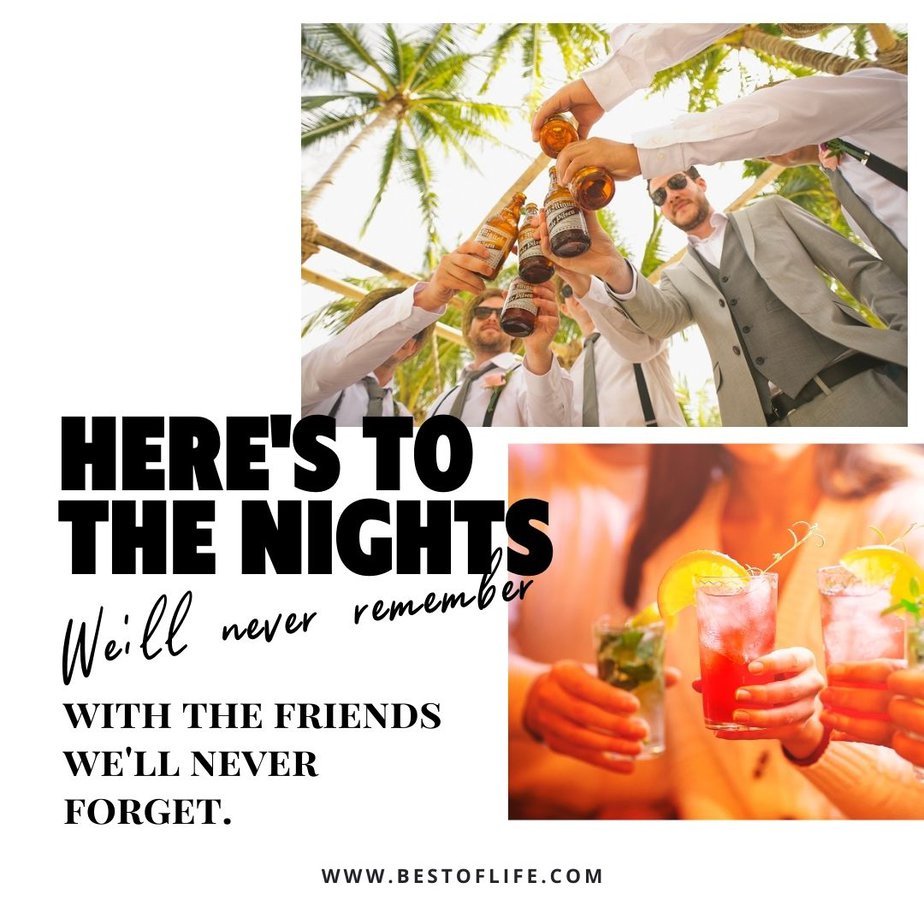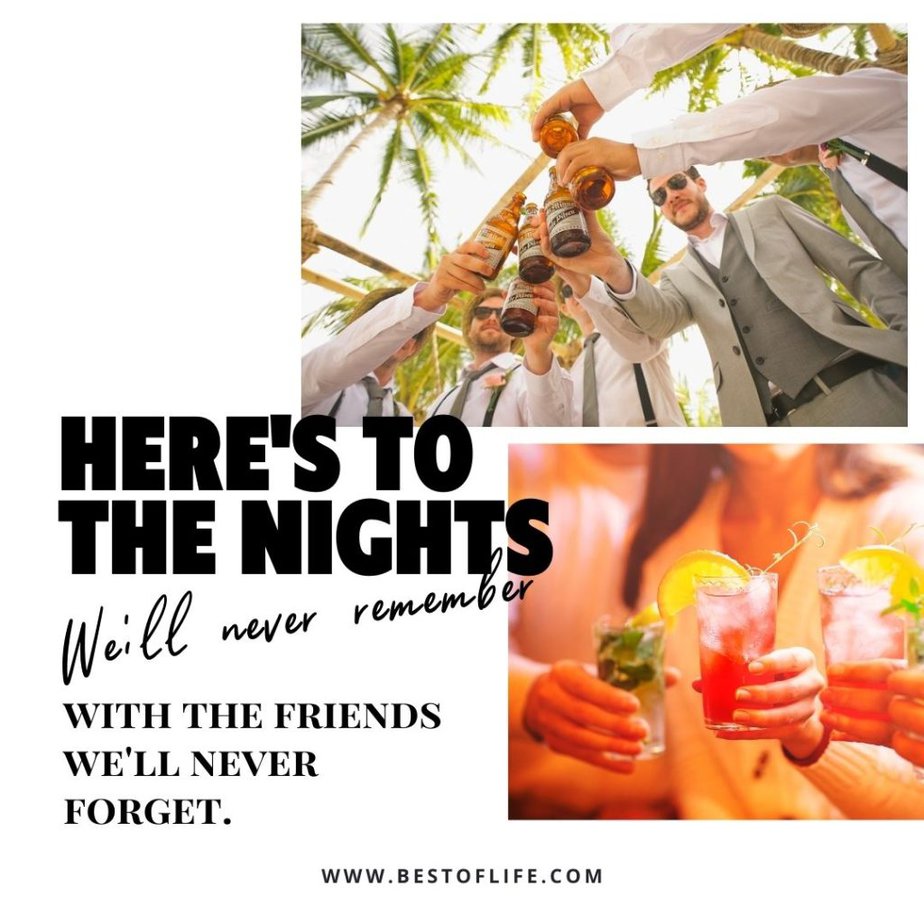 "Here's to the nights we'll never remember with the friends we'll never forget."
A classic but oh so true. Those fun nights out with friends are important every now and then.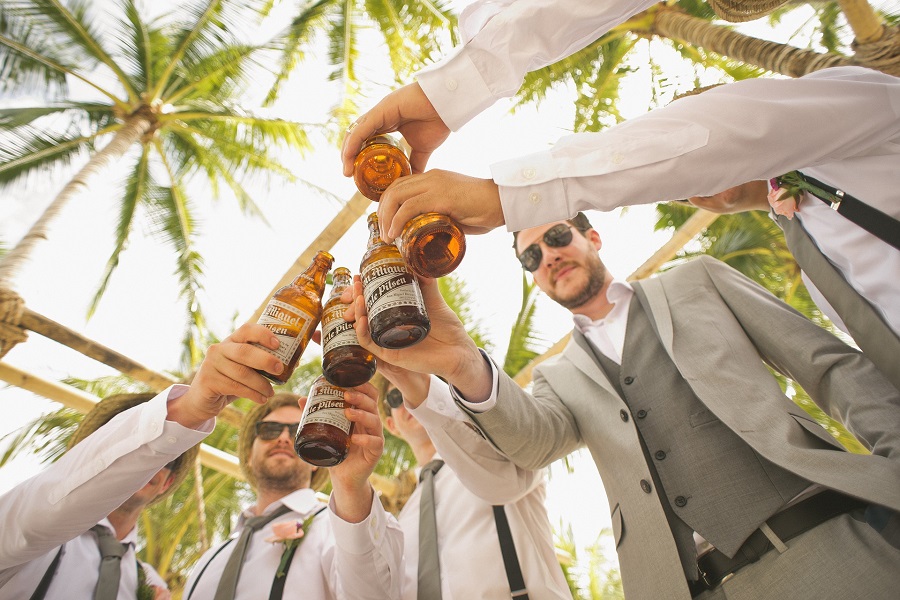 The tricky part is making the funny toasts for whatever occasion you're celebrating. Instead, the tricky part is remembering these quotes for drinking. You can easily print out any of these images or just commit them to memory just before you need to use them.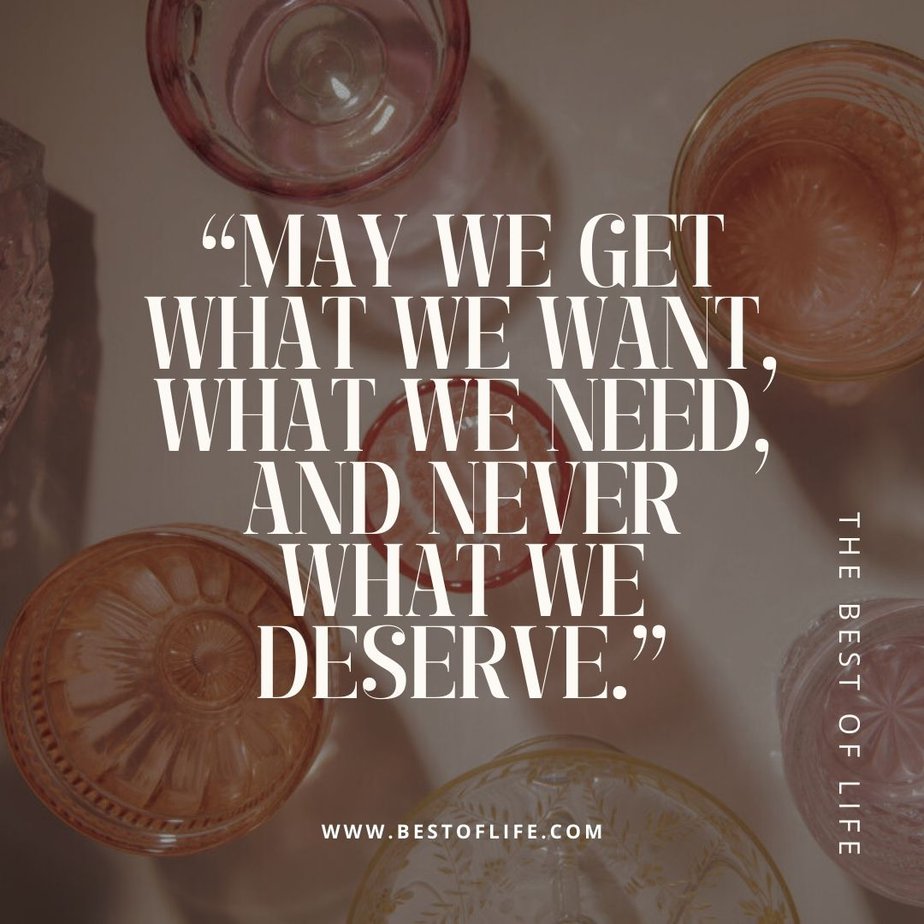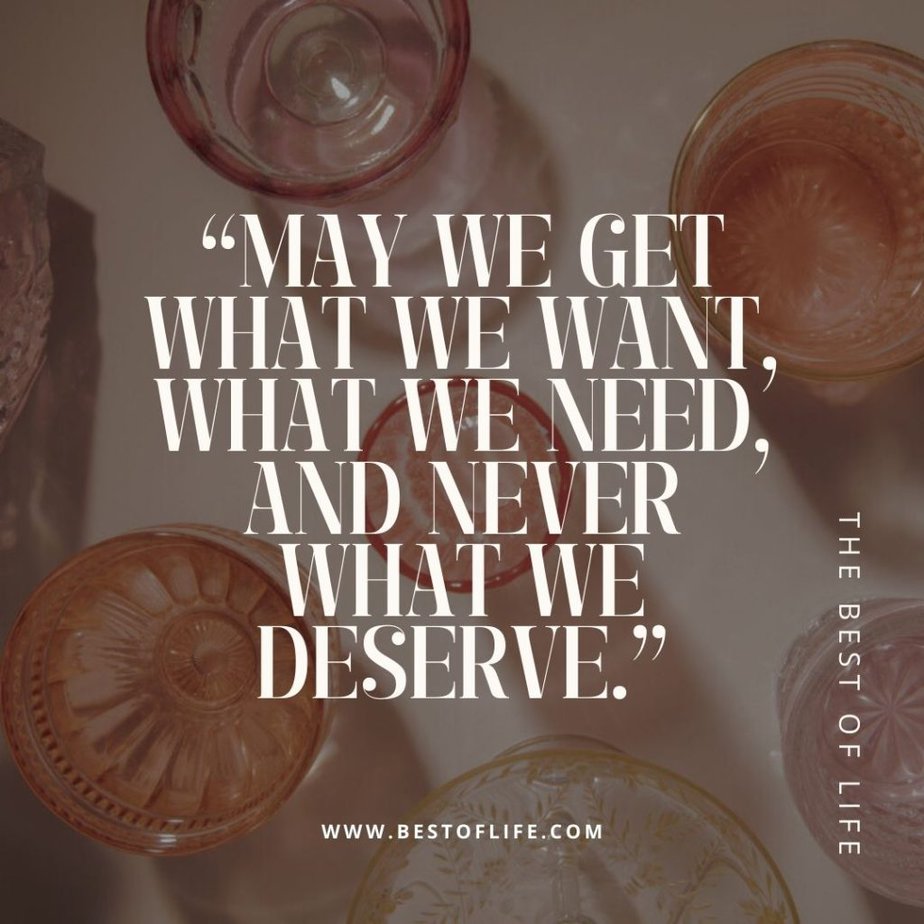 "May we get what we want, what we need, and never what we deserve."
This is a pretty clever funny drinking toast! It might not be a pretty sight if we always got what we deserved. It's a nice sentiment, only the good stuff!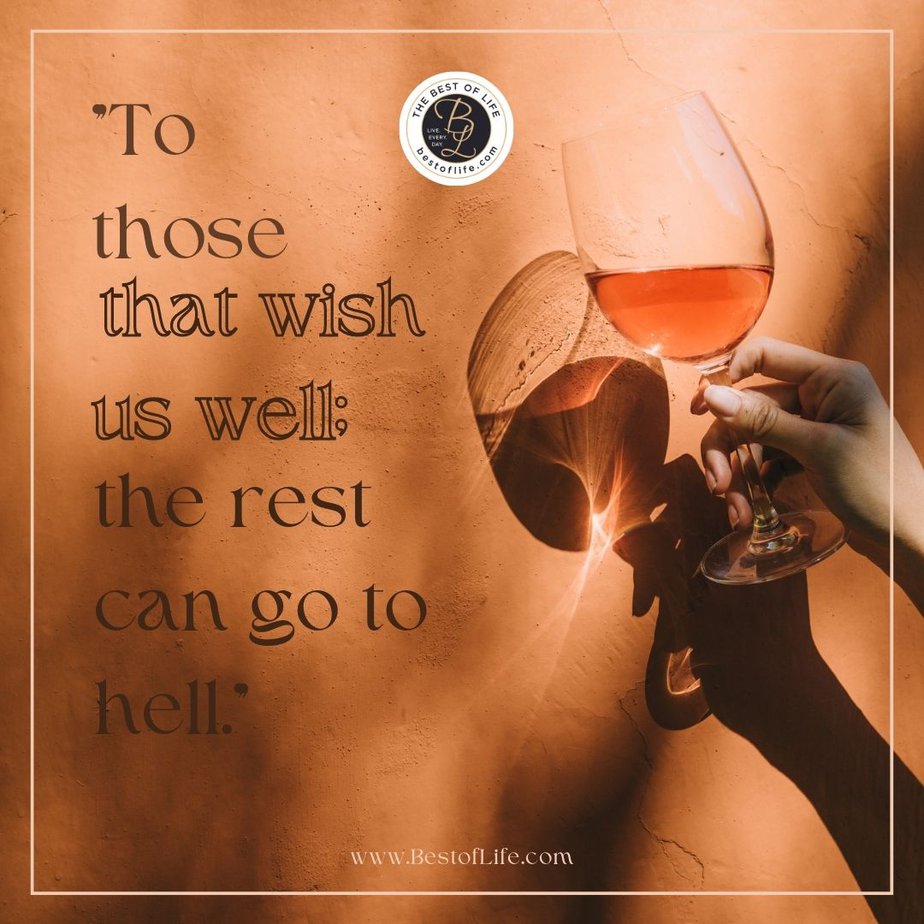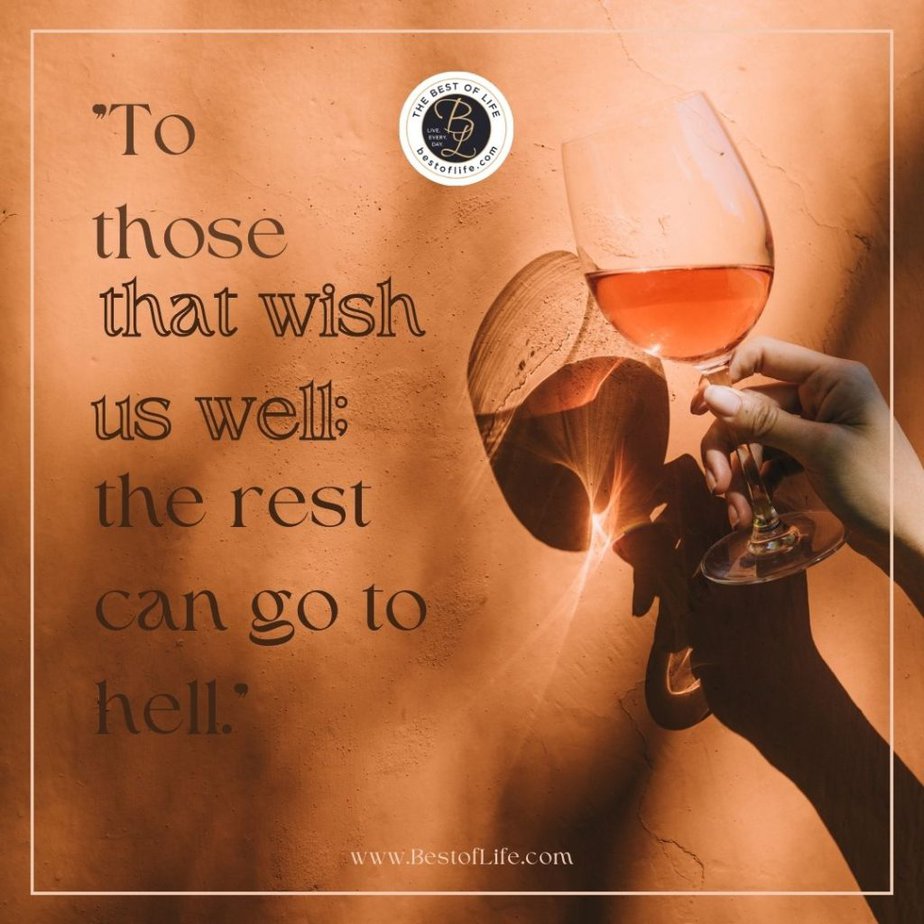 "To those that wish us well; the rest can go to hell."
Some nights you just have to be surrounded by the people who want nothing but amazing things for your life. Here's a toast for the good ones 🙂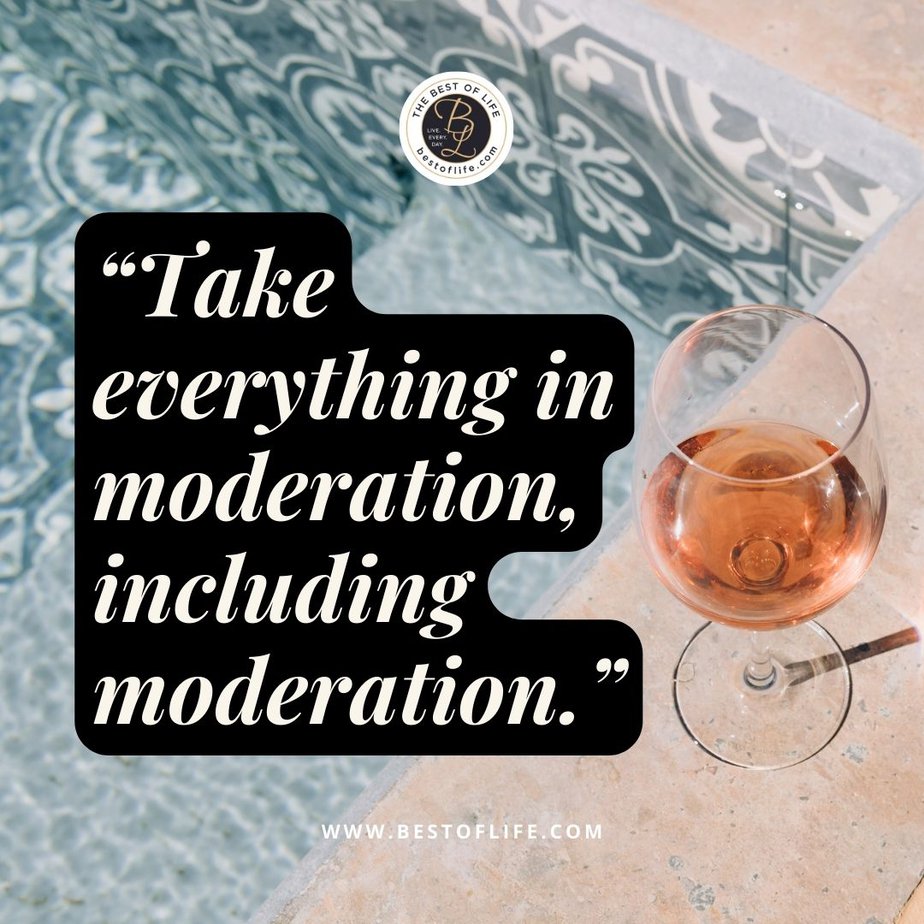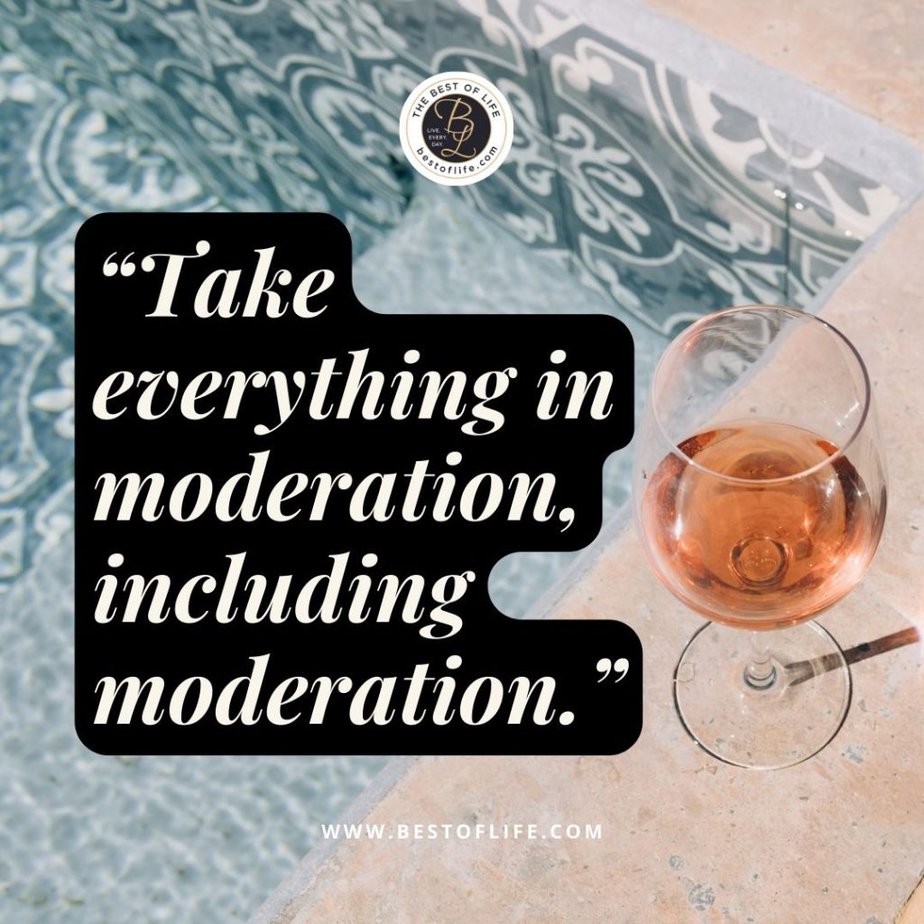 "Take everything in moderation, including moderation."
Goes right along with my favorite reminder about "not taking life too seriously". It's important to remember that moderation only gets you so far…then a certain beverage takes you the rest of the way!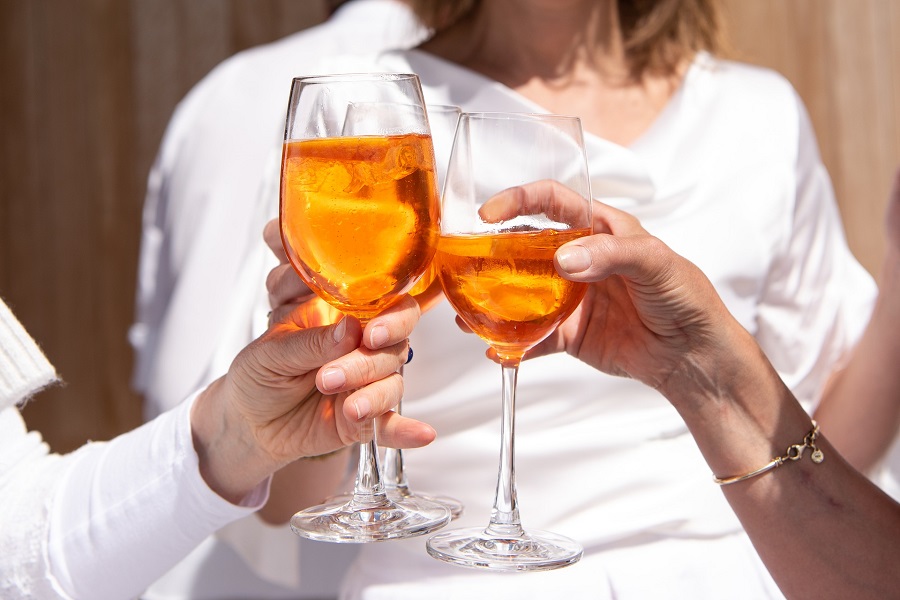 Toasts have had a long history and there are plenty of reasons to make a toast. The only question is, when will your next opportunity to celebrate come up?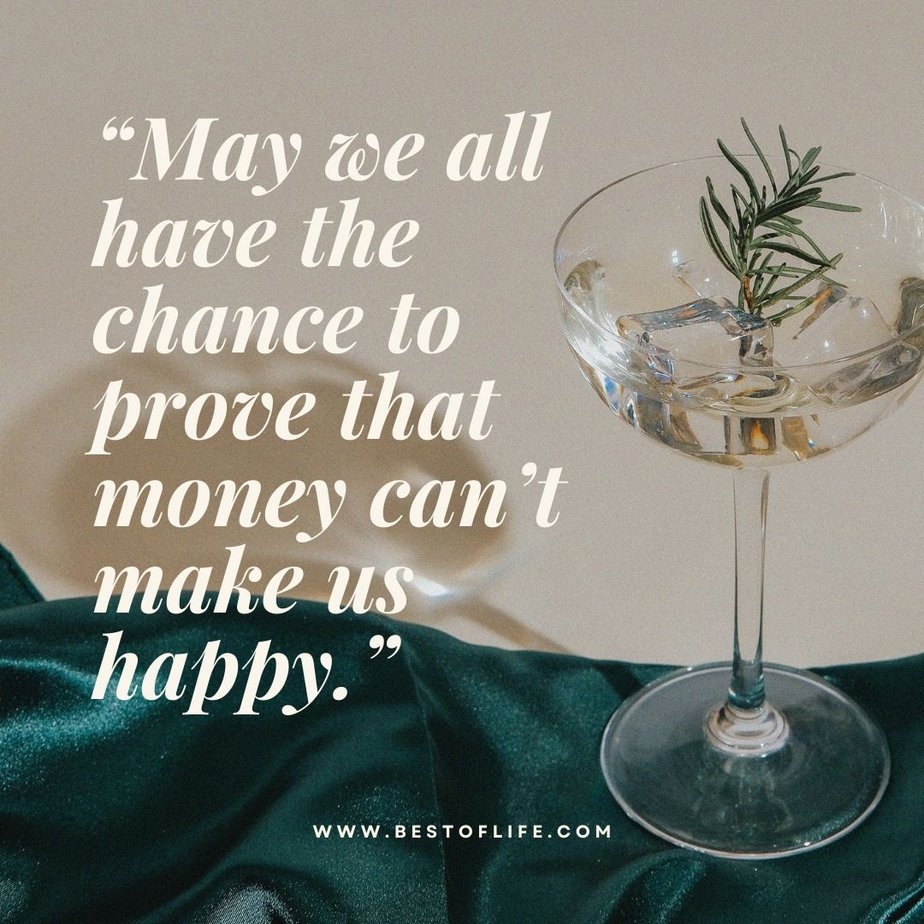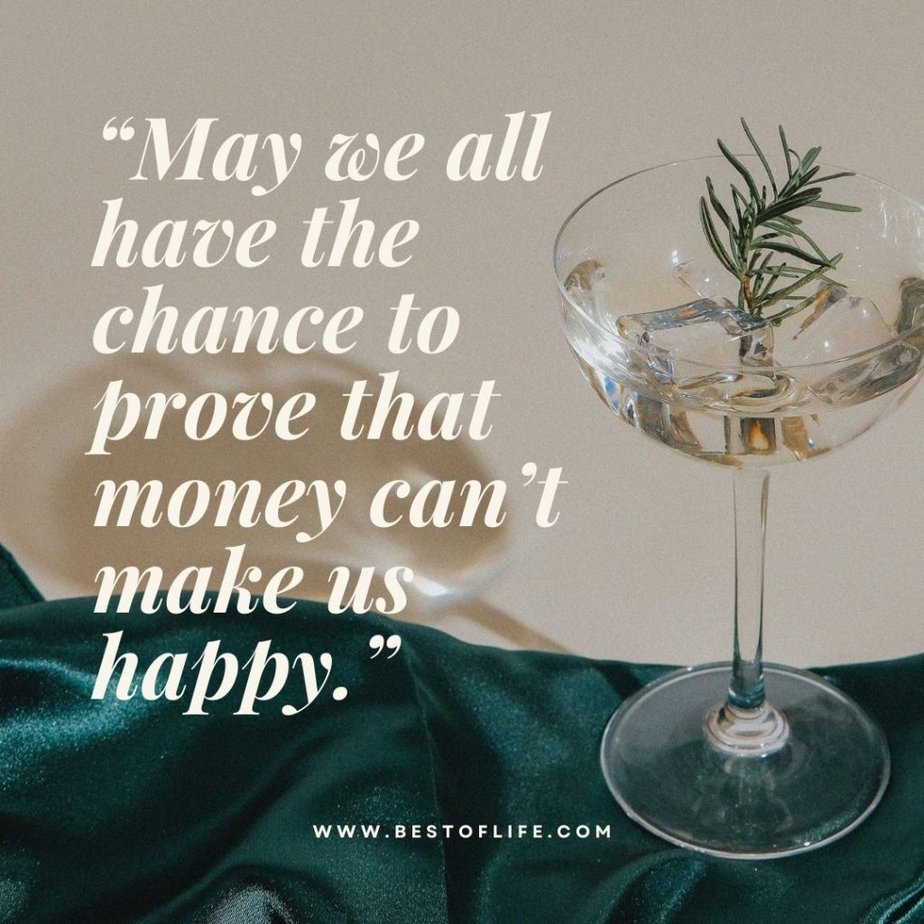 "May we all have the chance to prove that money can't make us happy."
Hey, who doesn't want riches for their friends. When we're out drinking we all want to be rich and famous right?!? Money might not be able to buy happiness but we'd all like the chance to try!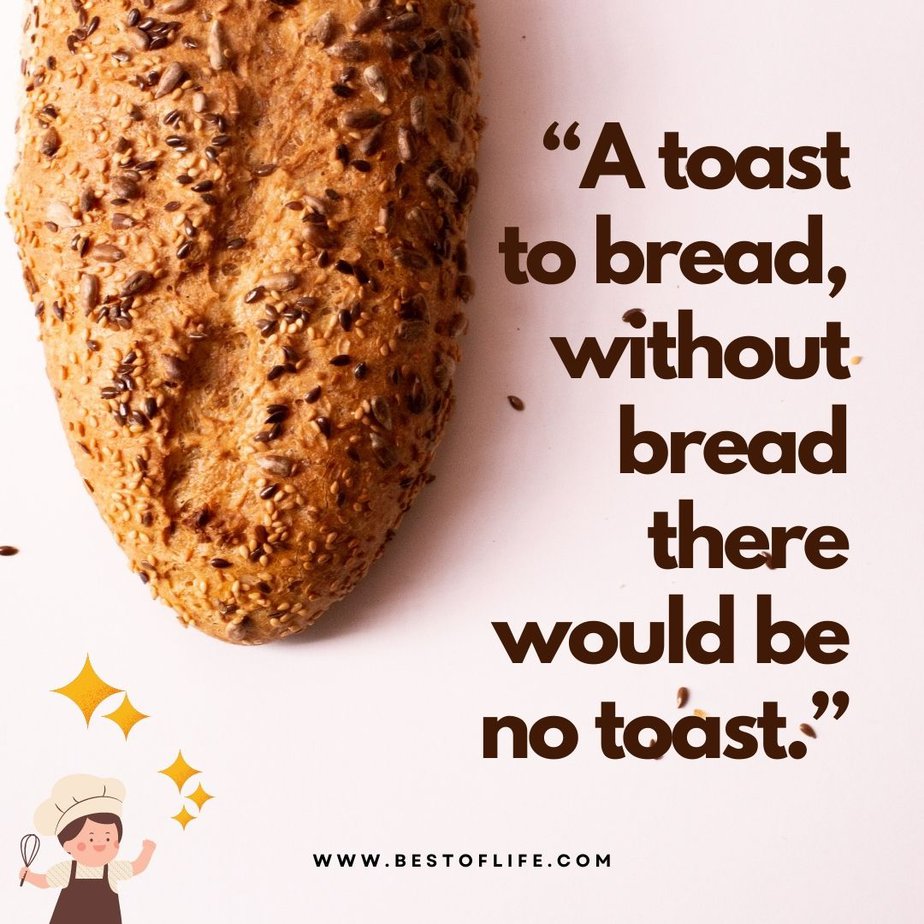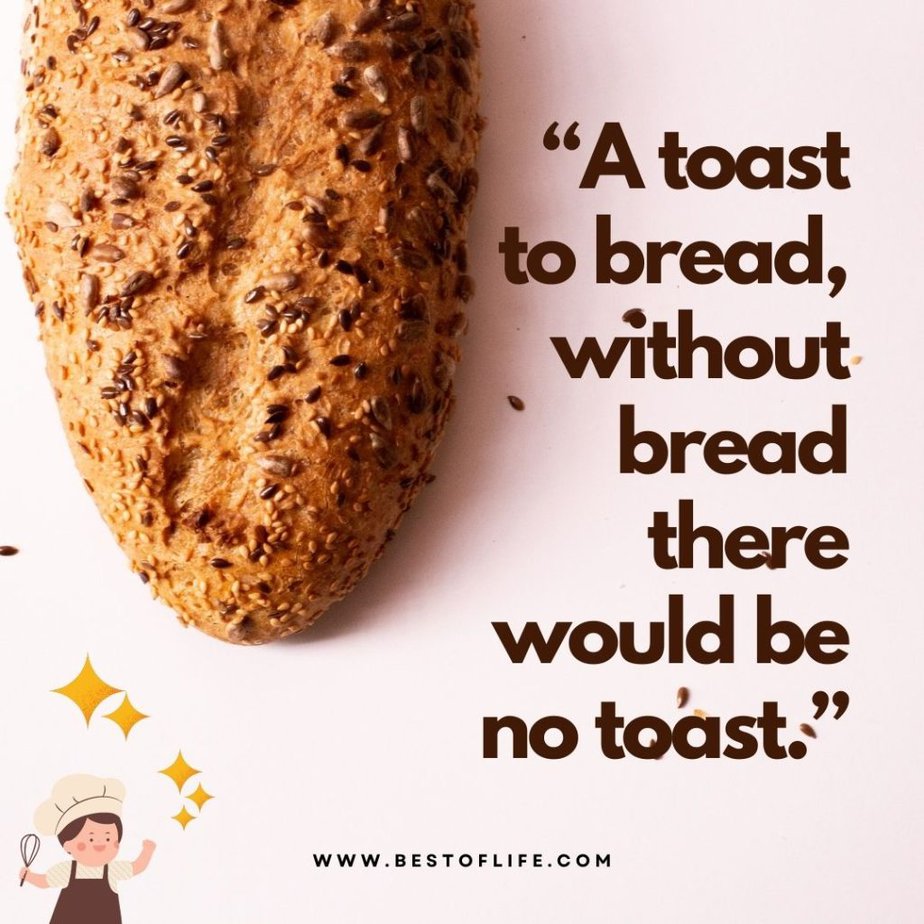 "A toast to bread, without bread there would be no toast."
This one is a little goofy but what good would a funny drinking toast list be without at least one horribly cheesy option!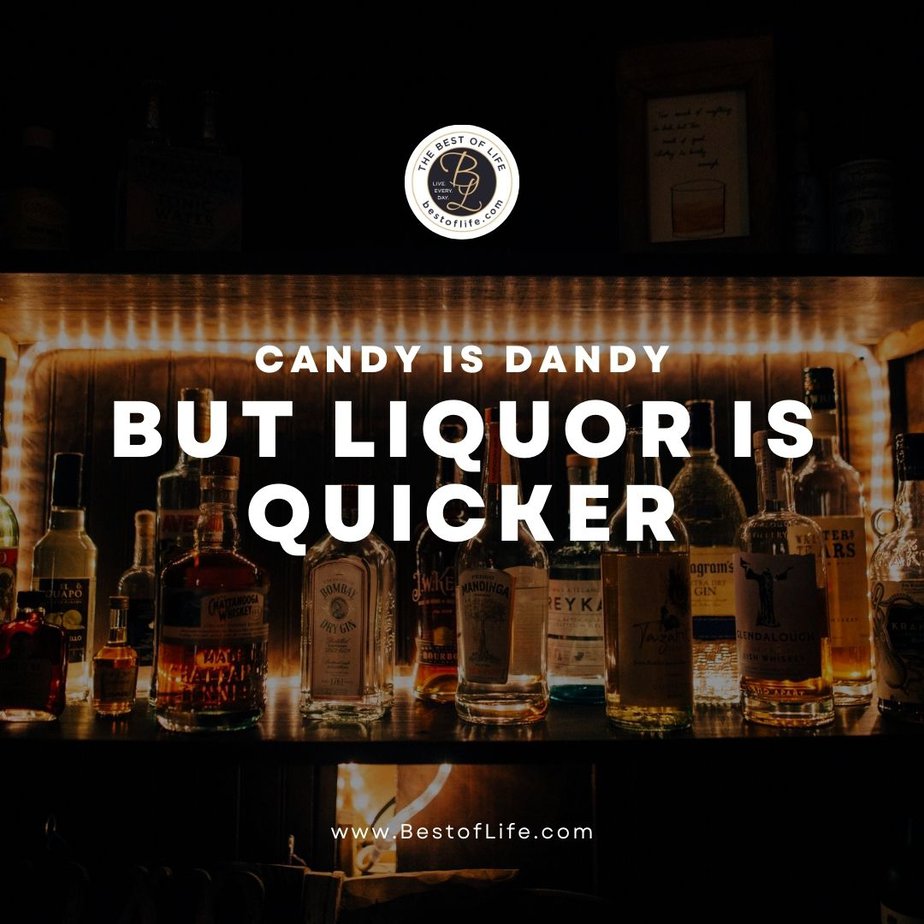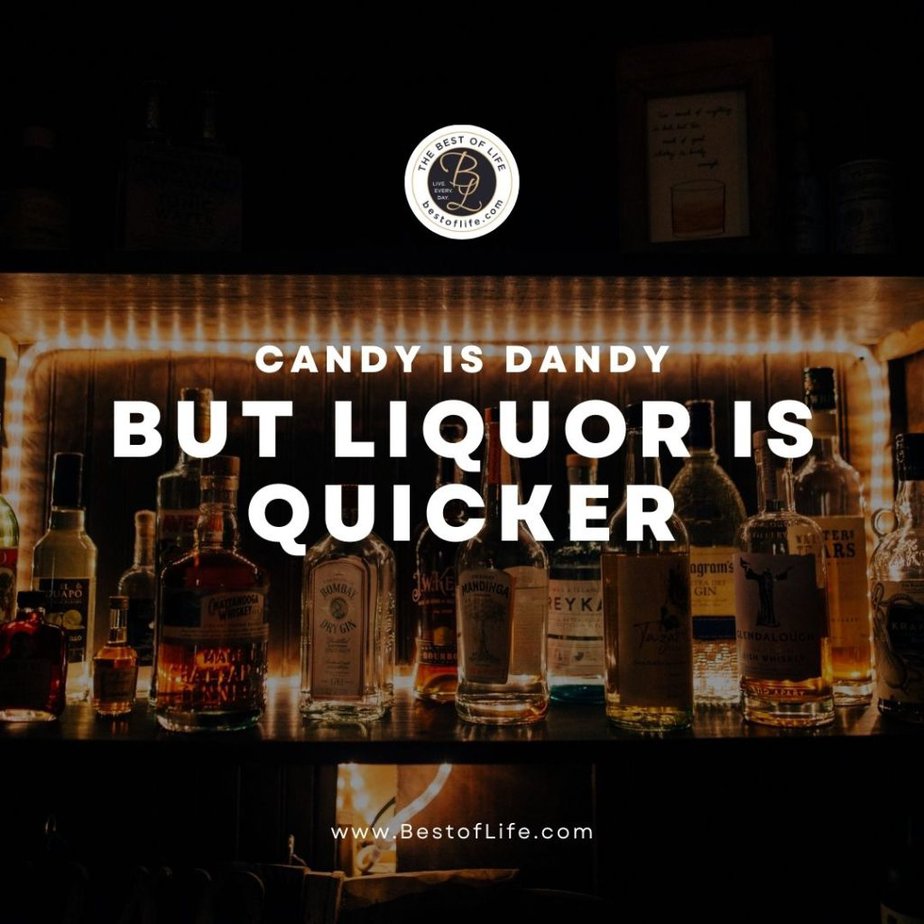 "Candy is dandy but liquor is quicker."
An oldie but goodie. Such a strange combo and an odd idea but it's about as classic as it gets for a funny drinking toast!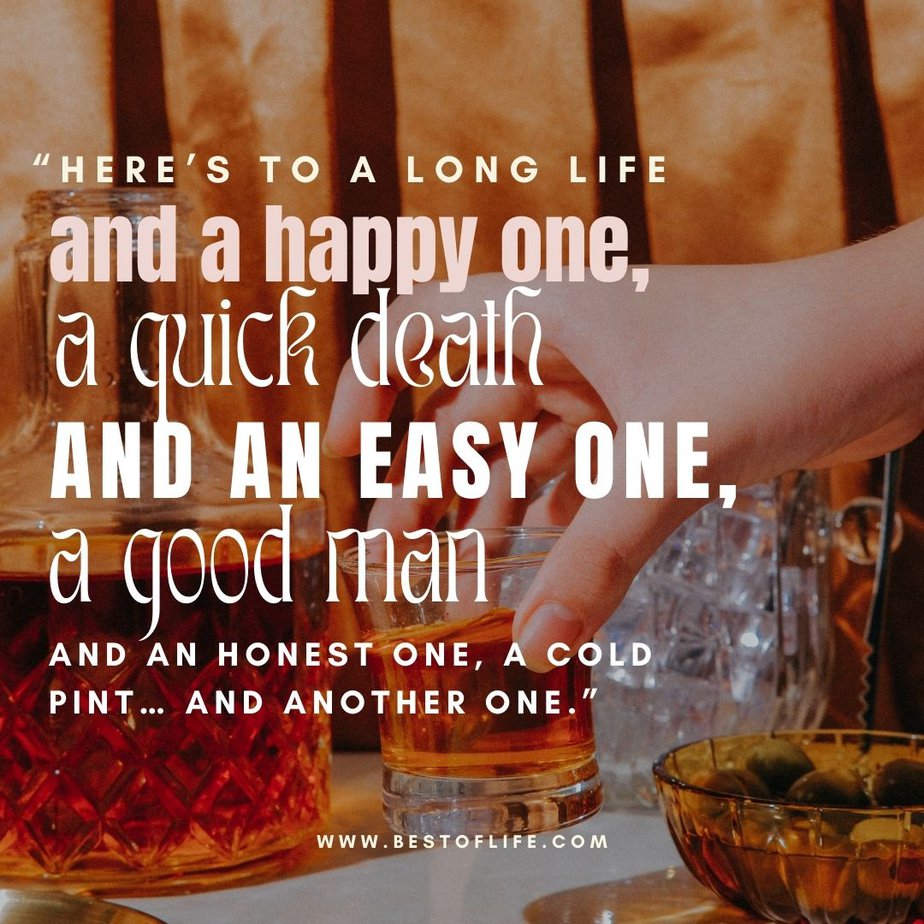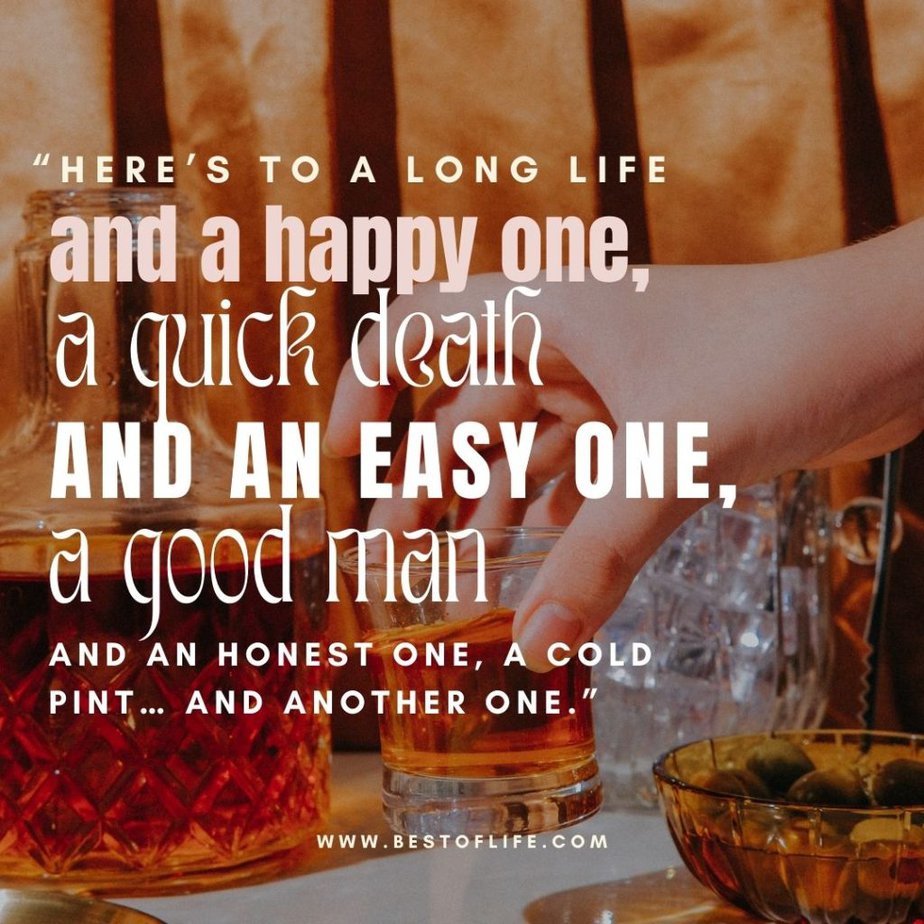 "Here's to a long life and a happy one, a quick death and an easy one, a good man and an honest one, a cold pint… and another one."
Okay so this one isn't very unique and I've heard it quite often in the past but it's a good one! It's another one that could be confused as a little bit sentimental because it's got good vibes. It works the funny in there at the end!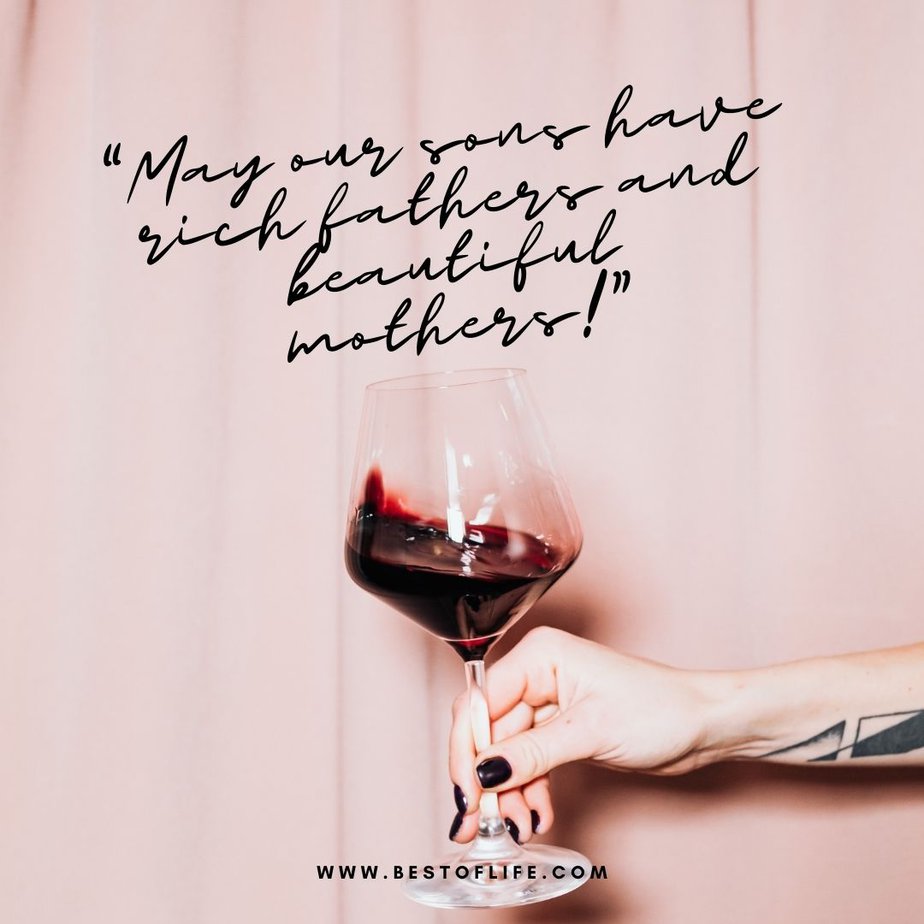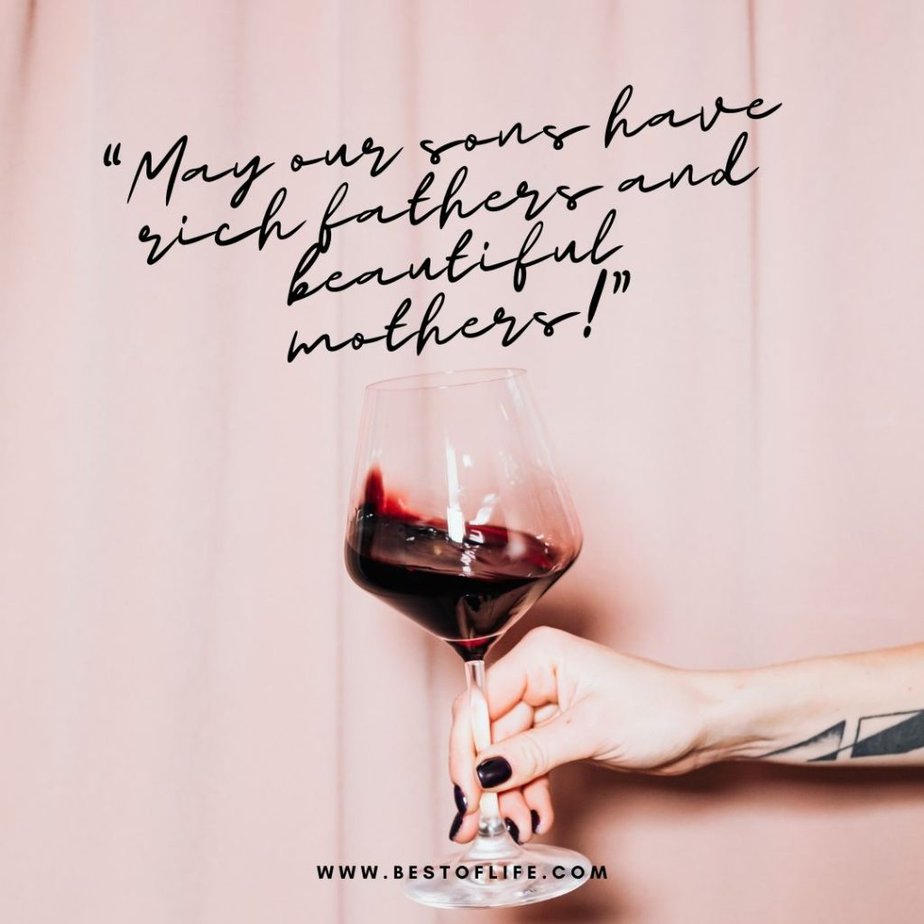 "May our sons have rich fathers and beautiful mothers!"
We have to end with a great one, it's an amazing funny drinking toast. We want great things for our kids right?!?! Perfect.
More Quotes
Quotes About Change in Life | Change in life is scary but it if there is anything we can rely on, it is change.
Graduation Quotes from Parents | Graduation is a type of change that we all go through, and some inspiring quotes might make it easier.
Sweet Dog Quotes About Love | Then there are the fun things in life, like owning a dog.
Funny and Cute Cat Quotes to Make you Smile | Cats count, too and they can be just as lov…
Quotes About Mountains to Inspire Risk Taking | It is not a good time to think about taking risks after a few drinks. But if not now, when?