Great Quotes when you are Feeling Sarcastic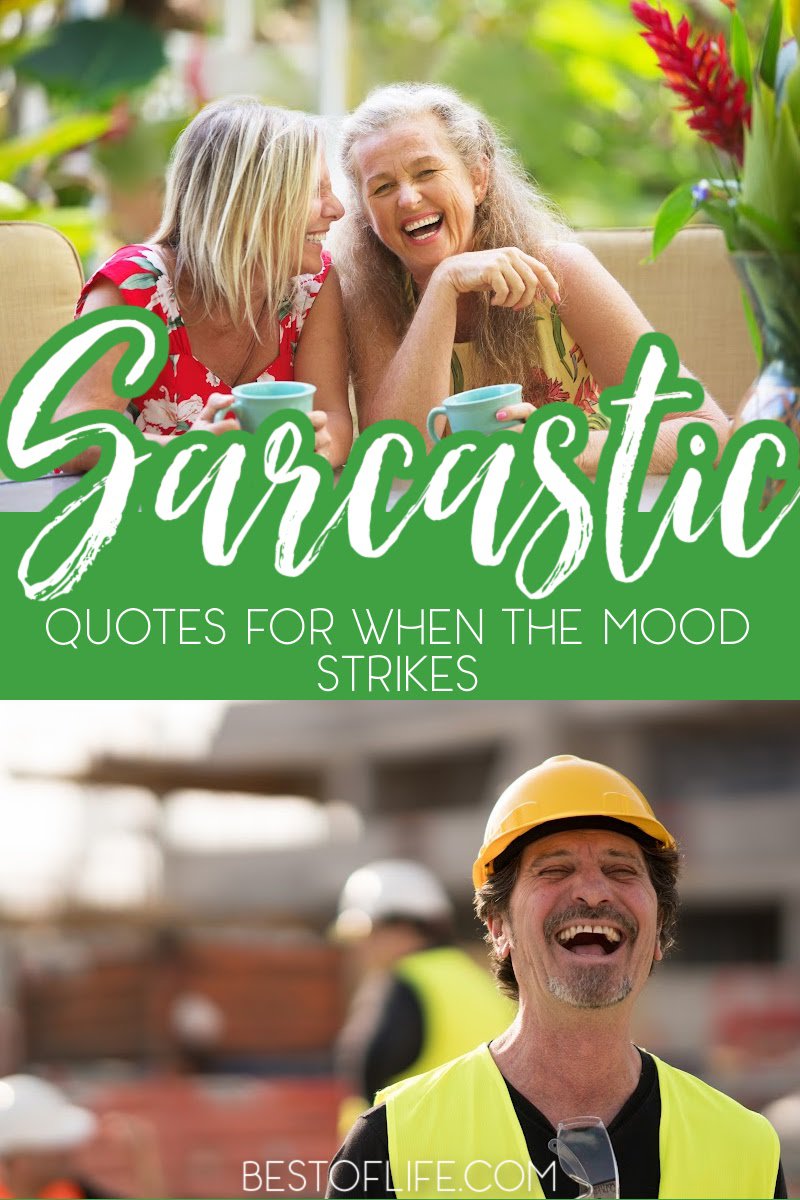 Those are typically the moments when I shine the brightest! I love sarcasm. Sarcasm is so much fun and at times it can be a little bit mean. Luckily most of the time it's just a witty and fun way to share great quotes. If you practice with your sarcastic comebacks maybe someday one of these great quotes will be from you!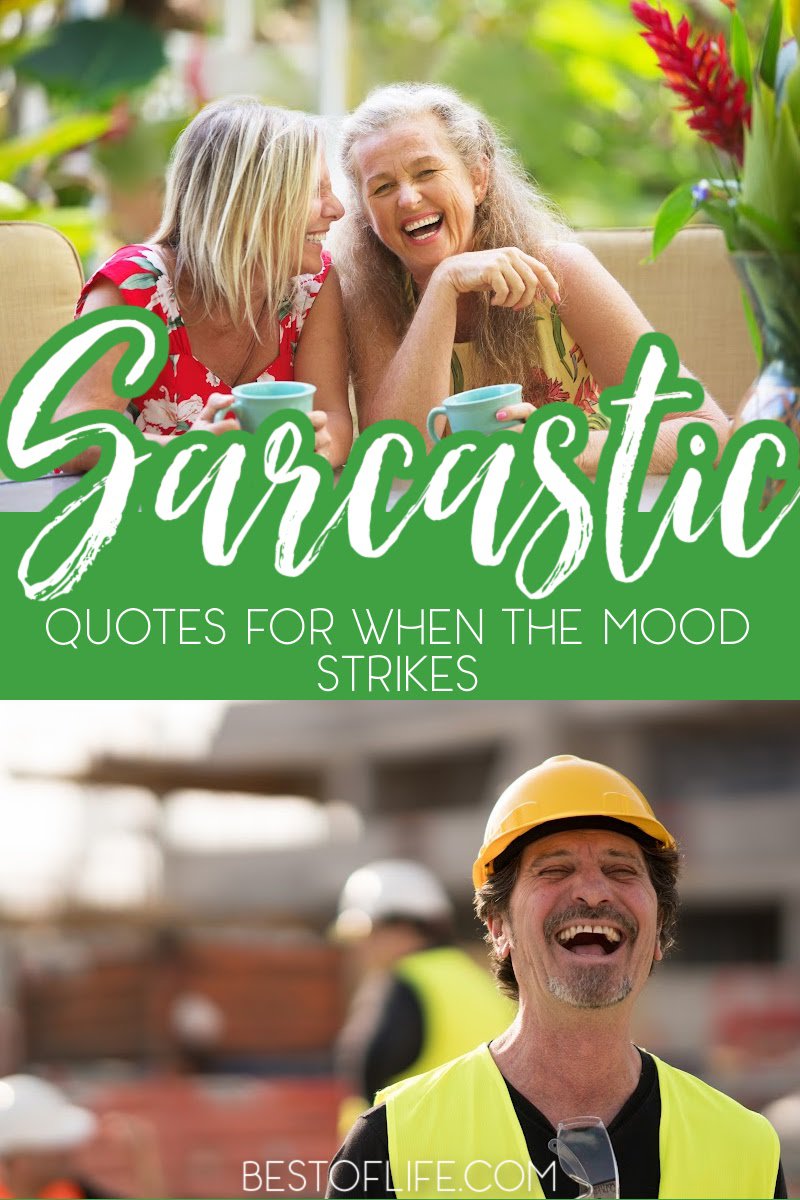 We've all been there…someone says something that totally sets you up for the best and most sarcastic comeback. Sarcasm is so much fun and sometimes social media is the perfect platform for sharing great quotes. These are great quotes when you're feeling sarcastic!
Great Quotes for Sarcastic Days
"My alone time is sometimes for your safety."
I can't read this one and NOT SMILE. It rings so true for me. Sometimes I have to step away or I'll be too tempted to choke someone! I'm not known to be the most patient person in the room.
"I believe in annoyed at first sight."
This one is obviously a twist on a great classic quote. I love it because when I'm feeling sarcastic a great quote like this with do one of two things…Fuel my fire or redirect my annoyance. Either way there's a pretty good chance I'm going to enjoy the outcome!
"If you are offended by the things I say just imagine the stuff I hold back."
Some people get it, some people don't. That's just a fact of life and it's a big part of why being sarcastic is so much fun! There is always a chance that what I say is going to offend people, if they could hear my thoughts they would think my words are a delight!
"There's no need to repeat yourself, I ignored you just fine the first time."
I love to keep people guessing! This great quote reminds me on my sarcastic days that sometimes half the fun is found while messing with people. There's a good chance that if I didn't answer I was just pretending you weren't there in the first place…
"I'm allergic to stupidity. I break out in sarcasm."
I do have real allergies but sometimes I think stupidity is a real allergy. It does tend to evoke my sarcastic side as well so this quote is pretty accurate for my life!
"I'm sorry if I hurt your feelings when I called you stupid. I honestly thought you already knew."
This one just makes me laugh and laugh and laugh. It's cute because it's true. I try not to call people stupid but when it's necessary I always wonder HOW they've gone this far without noticing?!?
"Sorry I'm late. I didn't want to come."
This is my favorite kind of great quote, it sounds sweet and well-meaning until you really get into it! The best sarcastic comments hide a gem of truth in a backward kind of slight. I really enjoy crafting these witty responses at the ideal moment.
For more great quotes check out quotes to make you smile, quotes to make you smile, short inspirational quotes, quotes about life, or funny parenting quotes! Here are some tools you can use to turn these quotes into works of art that you can hang on your walls, pin-up at work, and carry with you wherever you go!

More Quotes
Best Quotes About Change for the Better | Change is the only constant we have in life, so best to learn how to deal with it now.
Deep Short Quotes about Life | Quotes don't need to be long or verbose to be deep and meaningful.
Inspirational Quotes for Parents to Be | Have your first child on the way? Hope you get all of that sarcasm out before they start returning the favor.
Best Quotes About New Beginnings | New beginnings are only for those who are willing to go through change.
Disney Quotes About Friendship | Friendship is important in life but no one knows that better than Disney.