Best Quotes About Direction and Purpose
There are times in our lives where it feels like we are making no progress in the game. Our sense of direction and purpose seems dim at best. There are many ways you can get on track, but motivation might work best. Quotes about direction are perfect for that very job.
Life is an interesting thing. We have moments of joy, moments of fear, and everything in between. It is safe to say that life is not easy, nor should it be. Challenging ourselves is a good way to learn, grow, and teach others what we have learned.
The best quotes about direction will motivate you to get back on track with a sense of purpose when it feels like everything has gone sideways. We have all seen the movie where the sports team seems to be too far behind. Something happens, the music picks up, we go into a full montage, and that team pulls it together and makes the winning points it needed.
There is a loss of direction and purpose when that team was behind. But someone says something, does something, sees something that changes everything. Life is not like the movies, but we have all been that losing team.
We have all had moments where it feels like we are just not going to make it. Quotes about direction might help make that better. You can't go into montage mode, but you can motivate yourself to work like you're in a montage mode.
Quotes About Direction and Purpose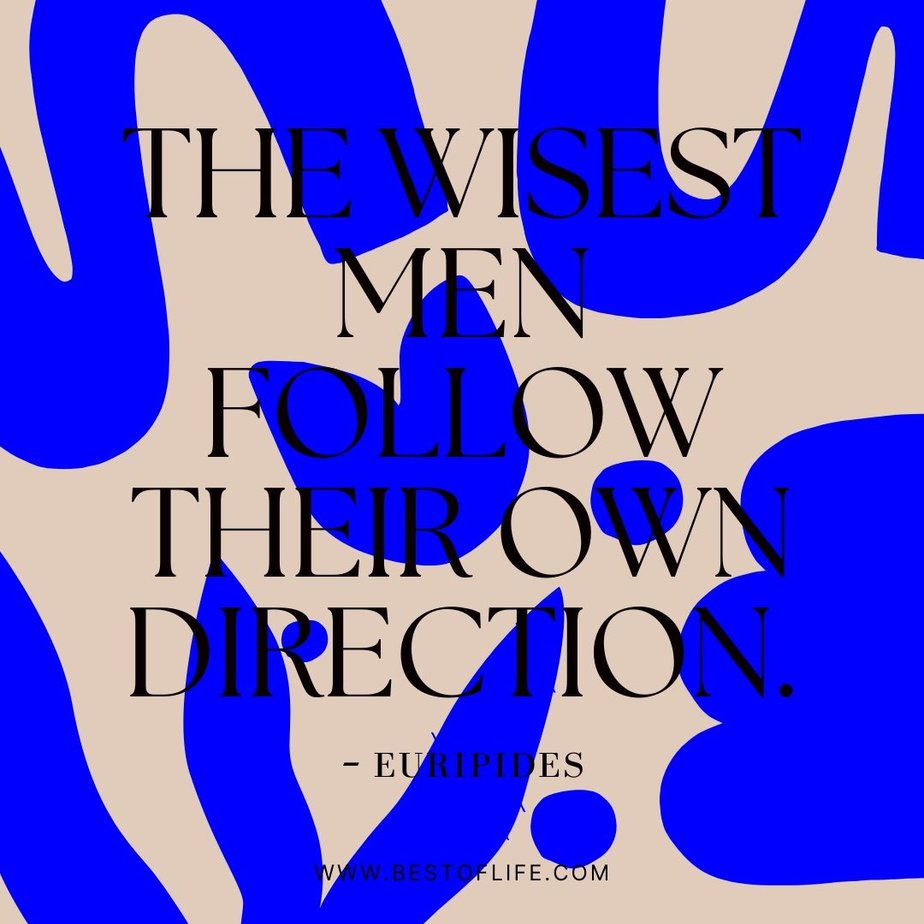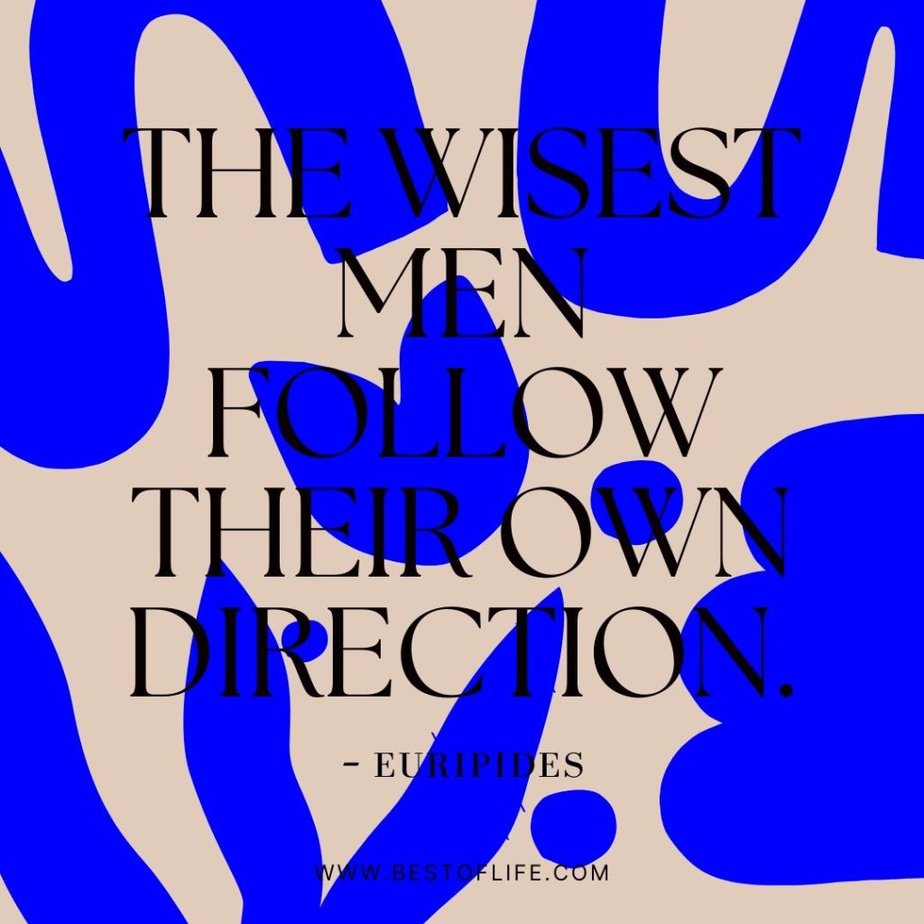 The wisest men follow their own direction. – Euripides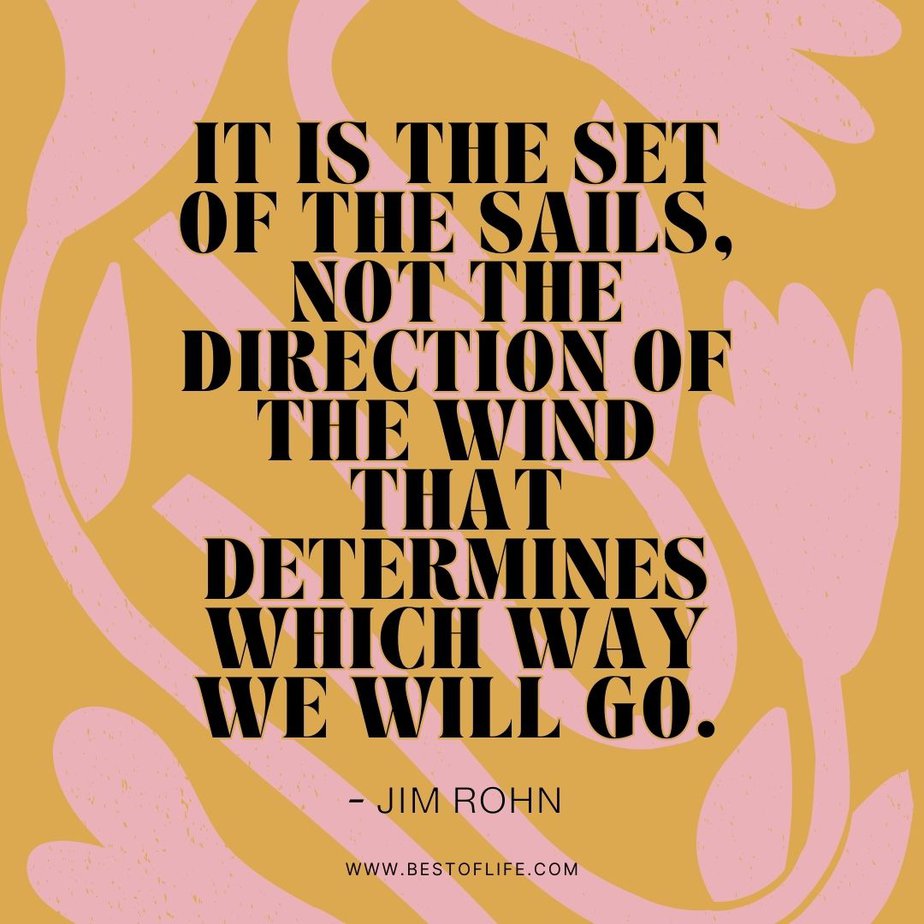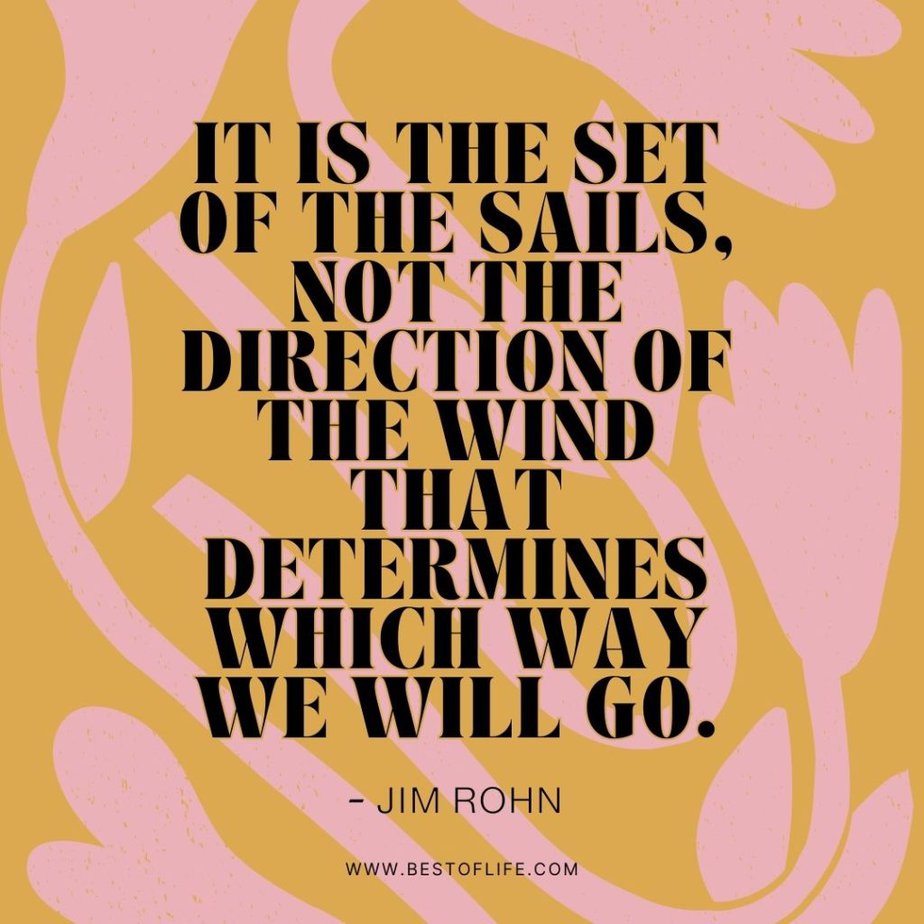 It is the set of the sails, not the direction of the wind that determines which way we will go. – Jim Rohn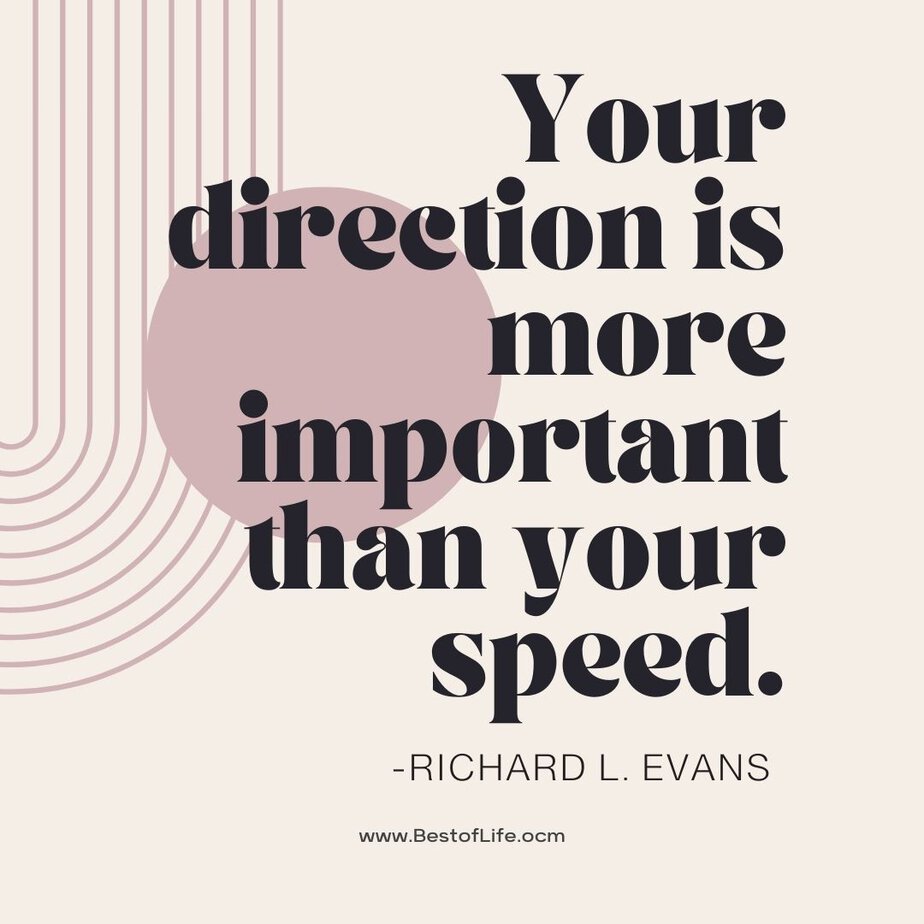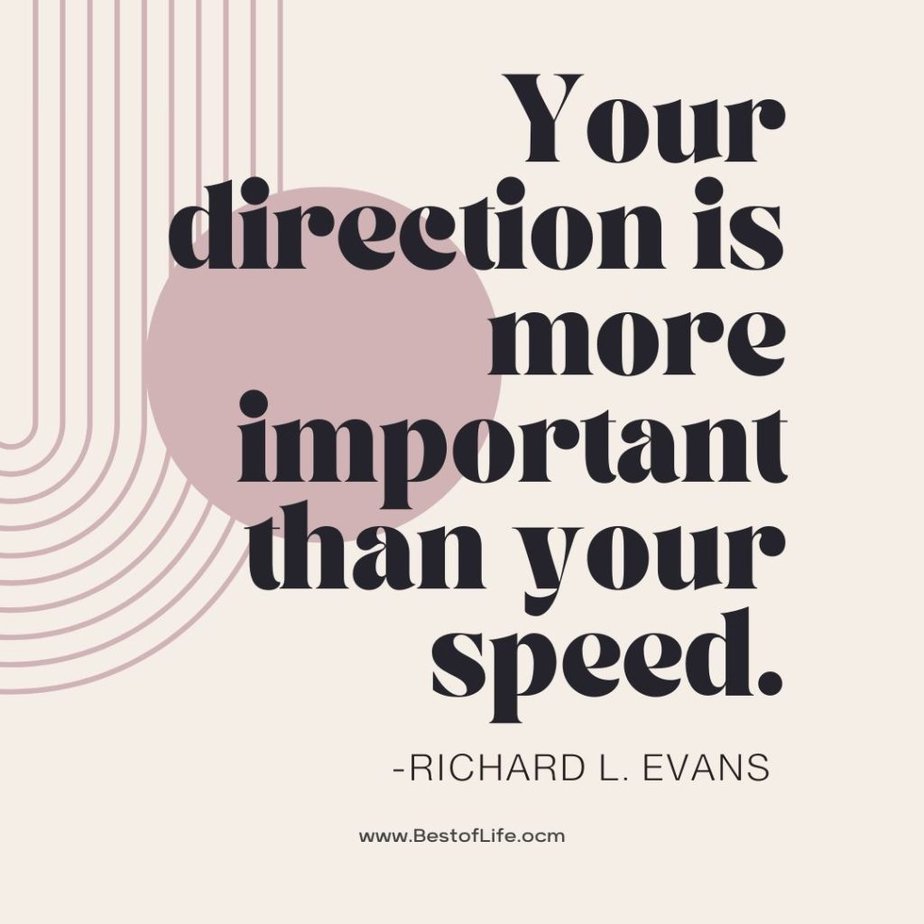 Your direction is more important than your speed. – Richard L. Evans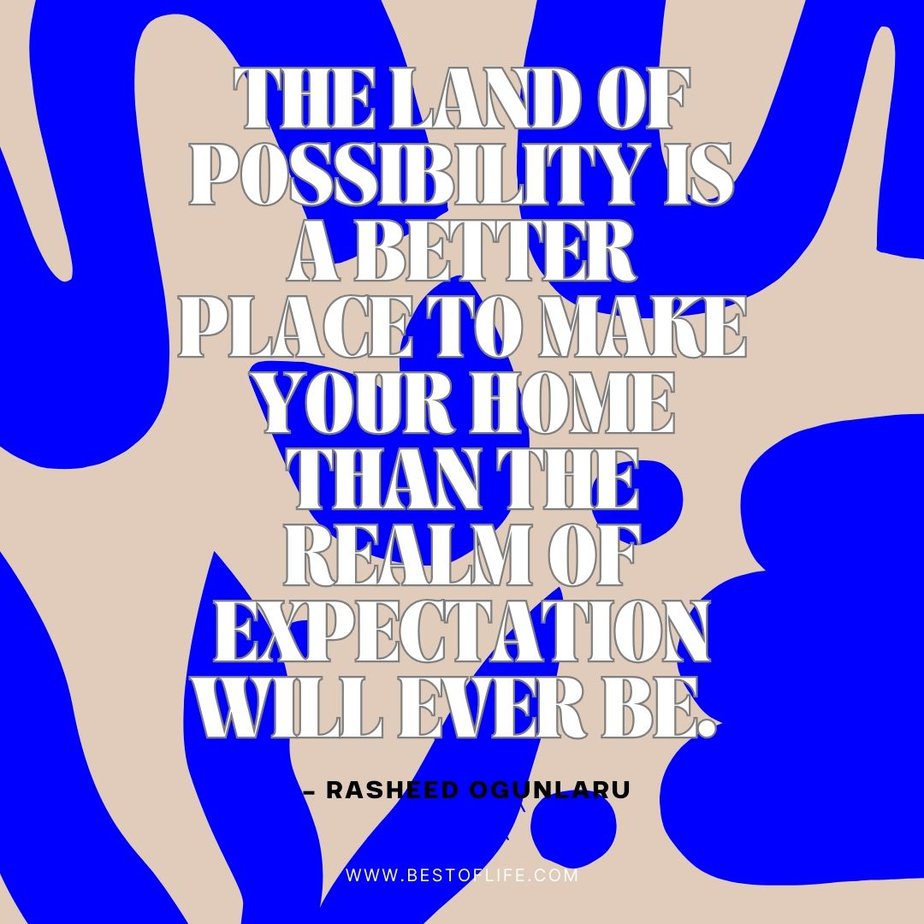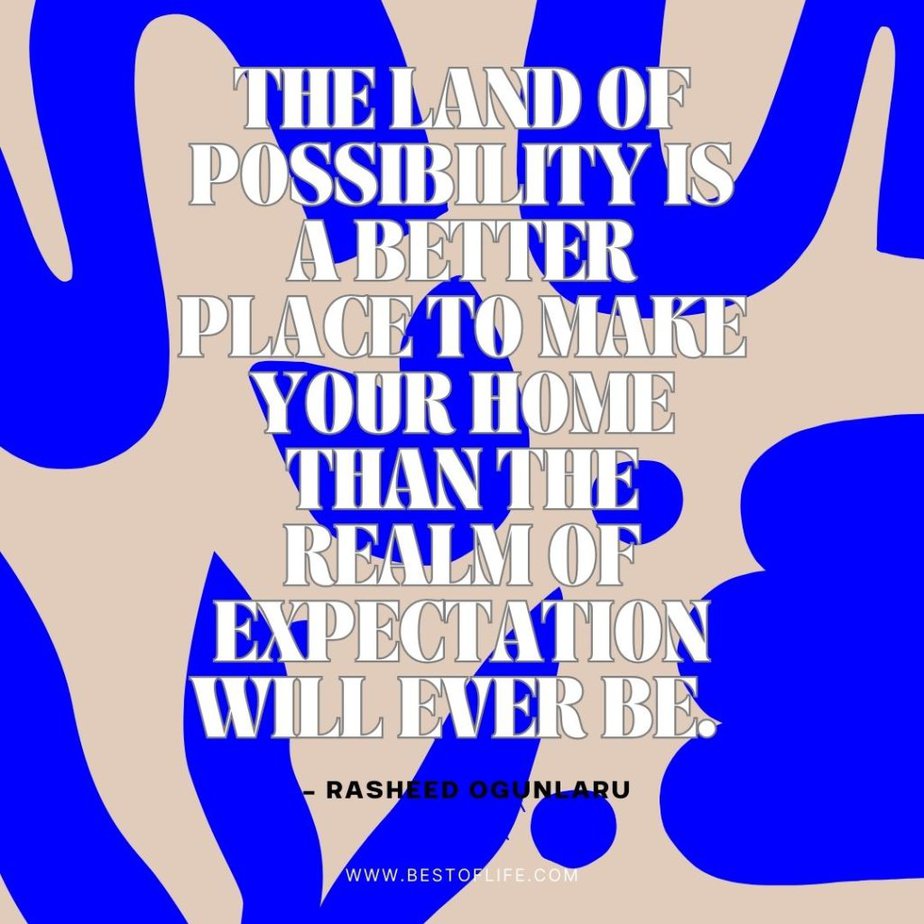 The land of possibility is a better place to make your home than the realm of expectation will ever be. – Rasheed Ogunlaru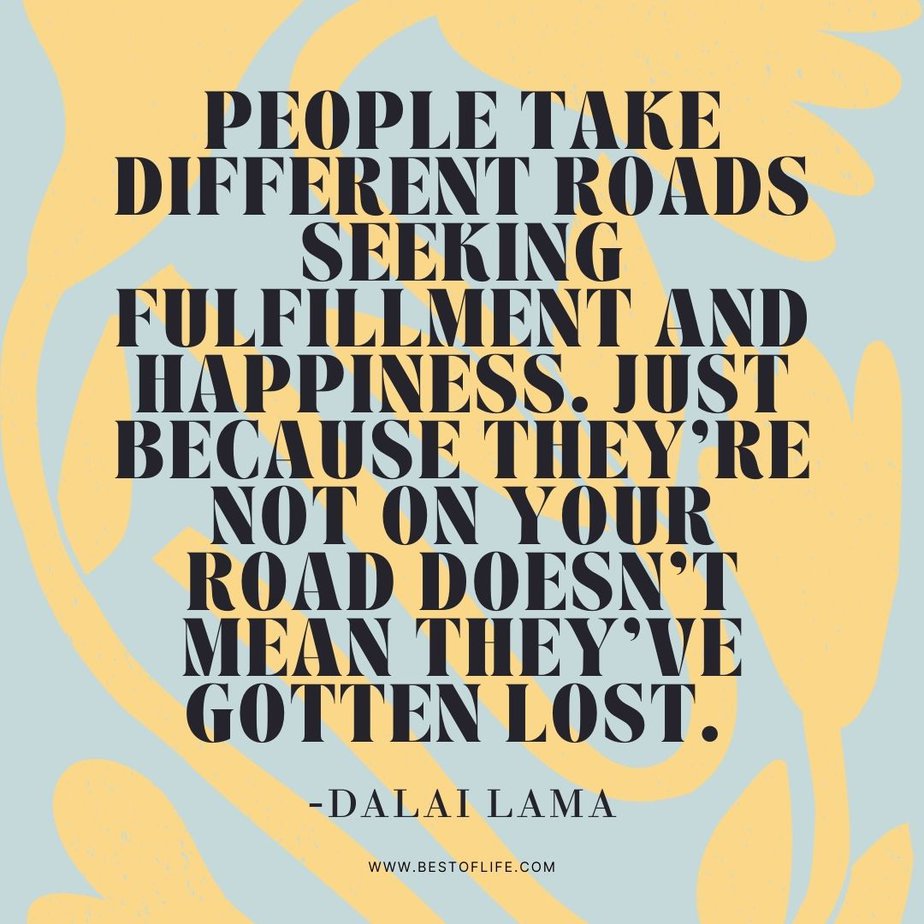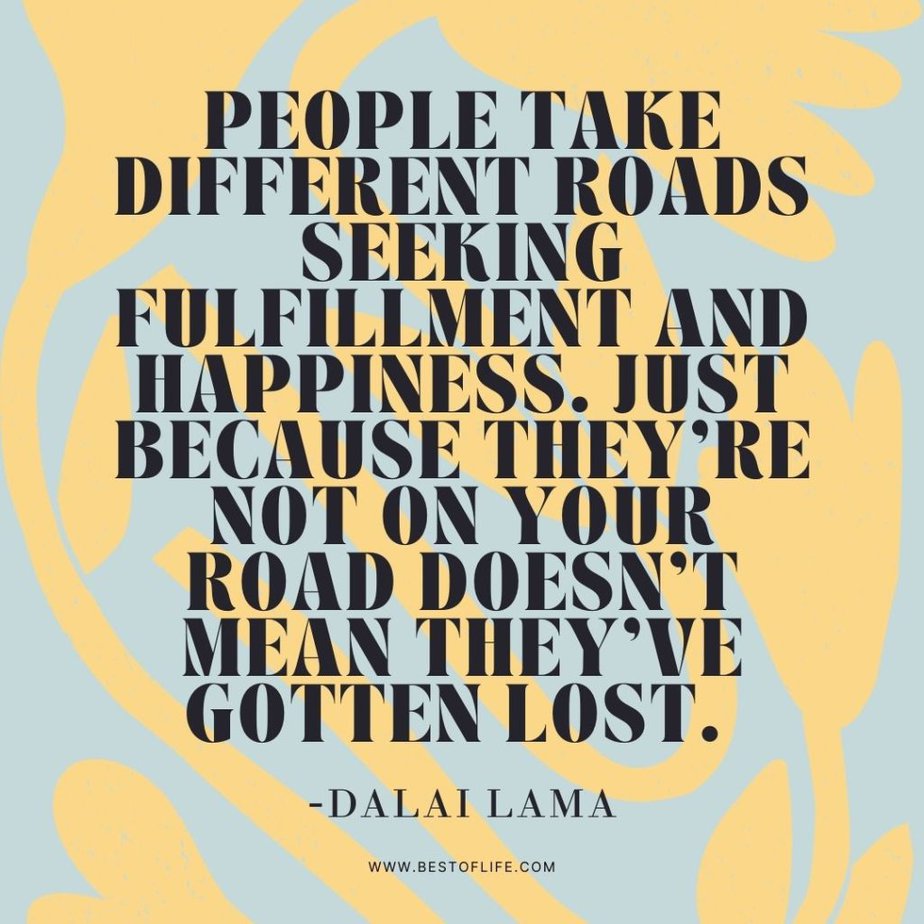 People take different roads seeking fulfillment and happiness. Just because they're not on your road doesn't mean they've gotten lost. – Dalai Lama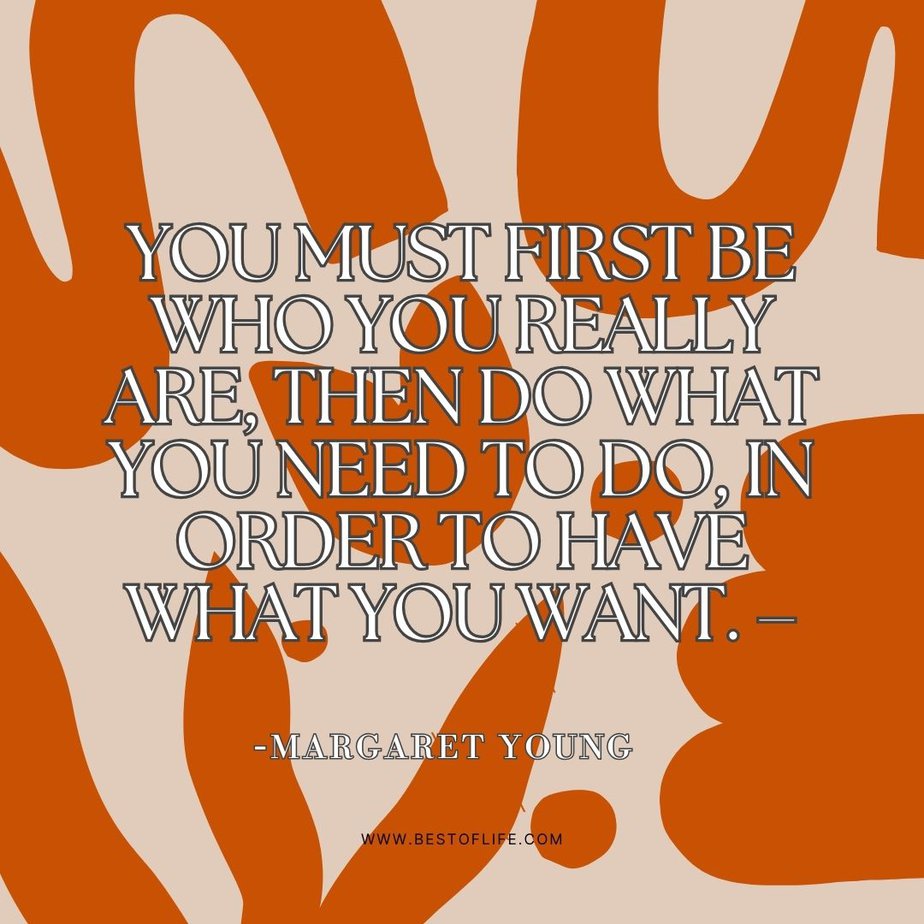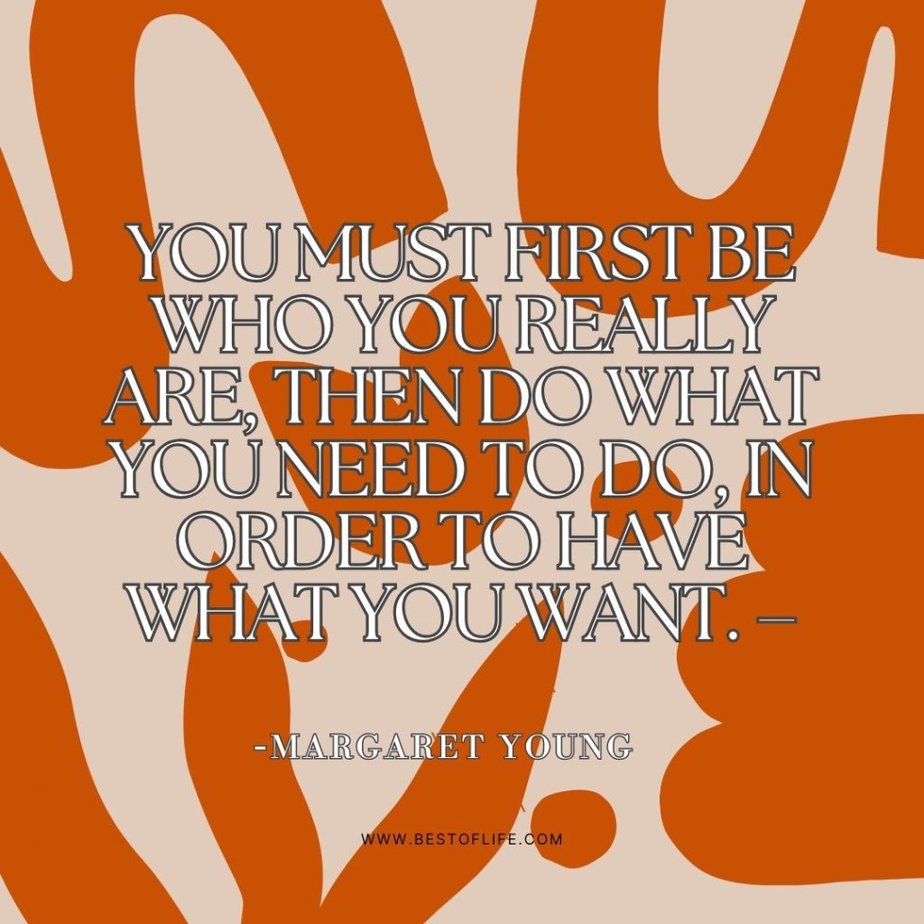 You must first be who you really are, then do what you need to do, in order to have what you want. – Margaret Young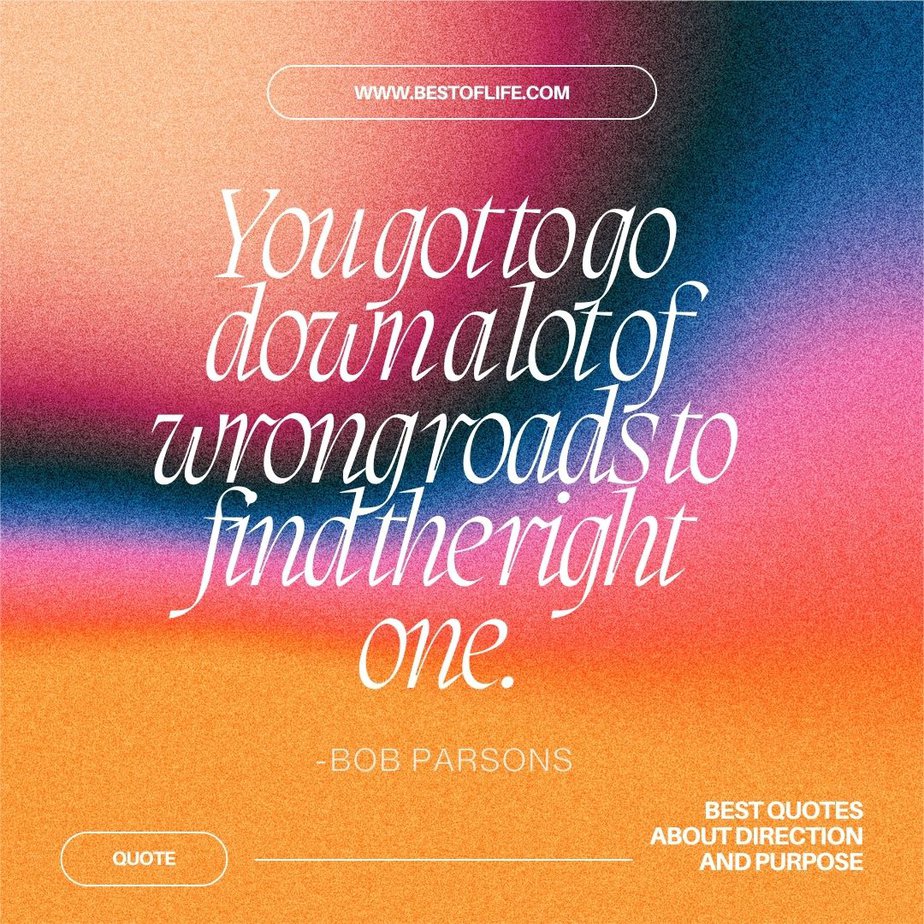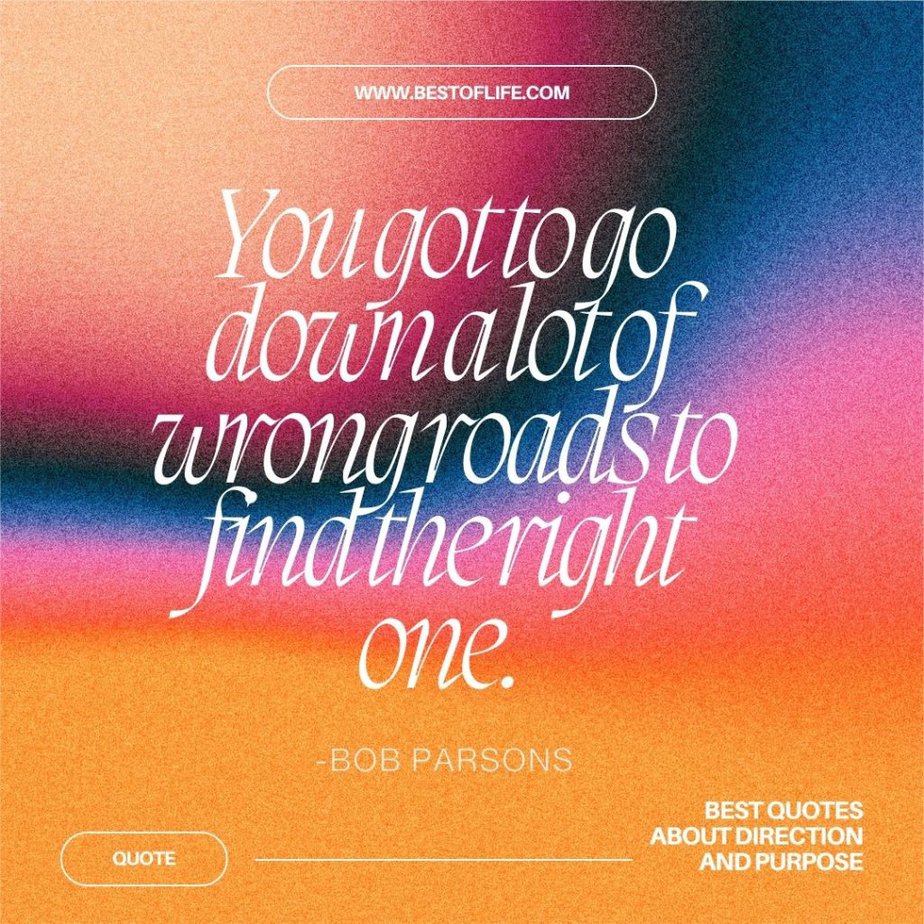 You got to go down a lot of wrong roads to find the right one. – Bob Parsons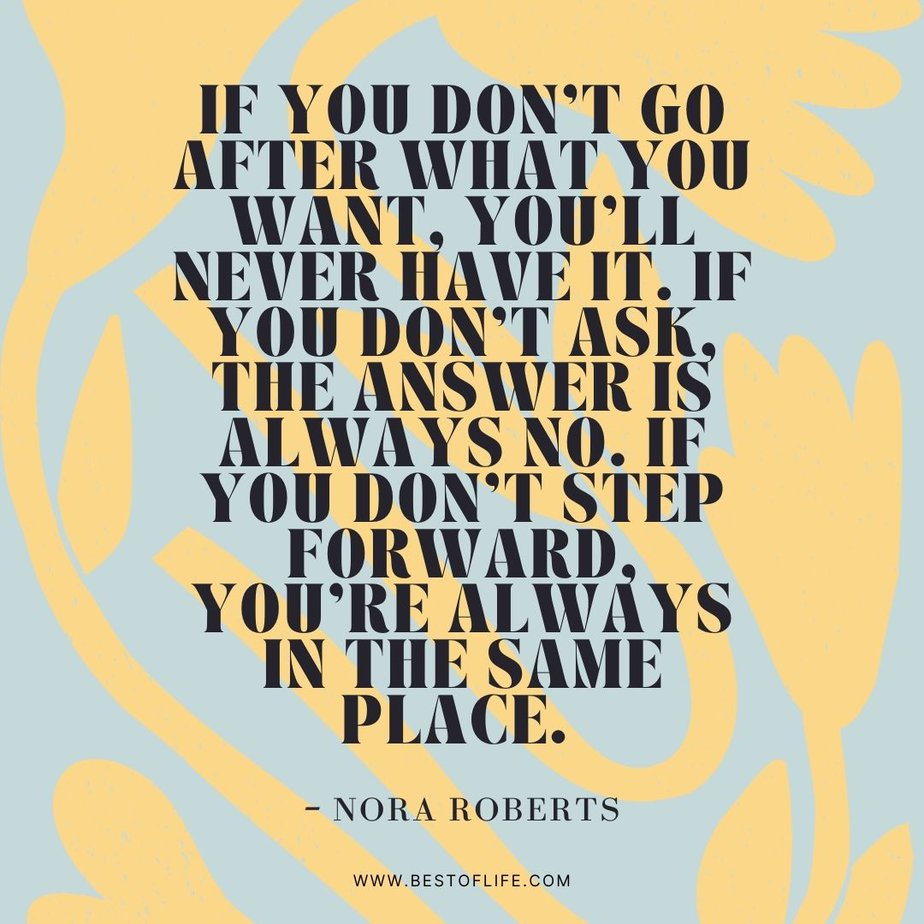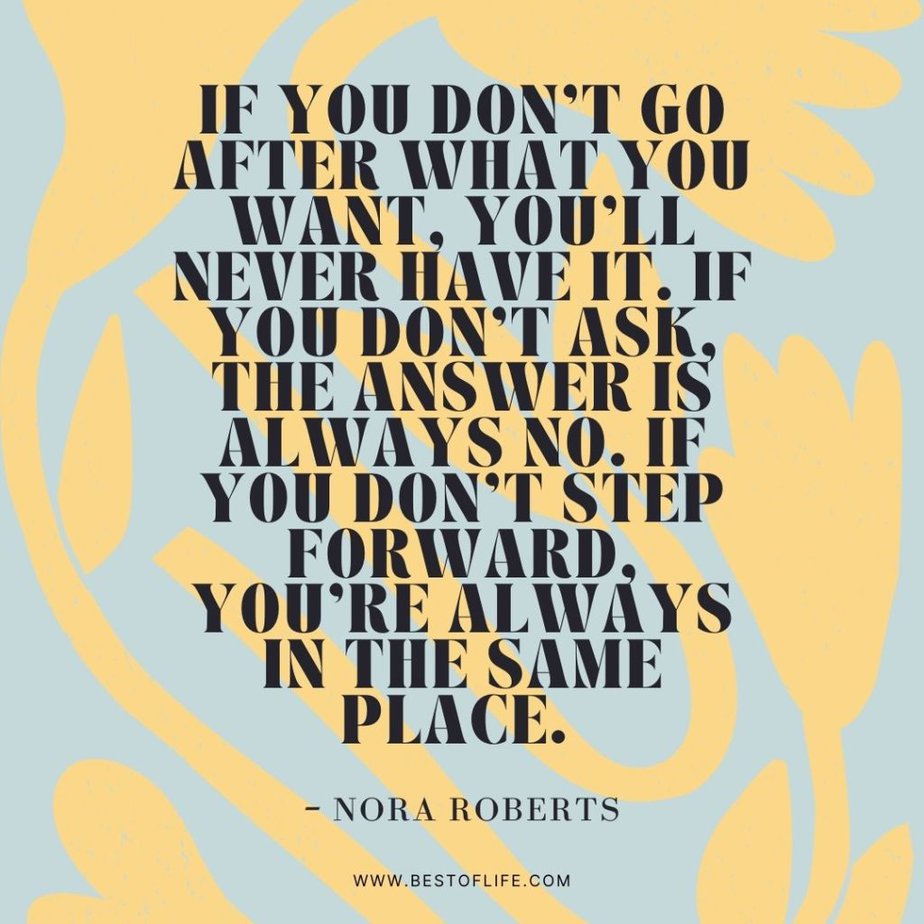 If you don't go after what you want, you'll never have it. If you don't ask, the answer is always no. If you don't step forward, you're always in the same place. – Nora Roberts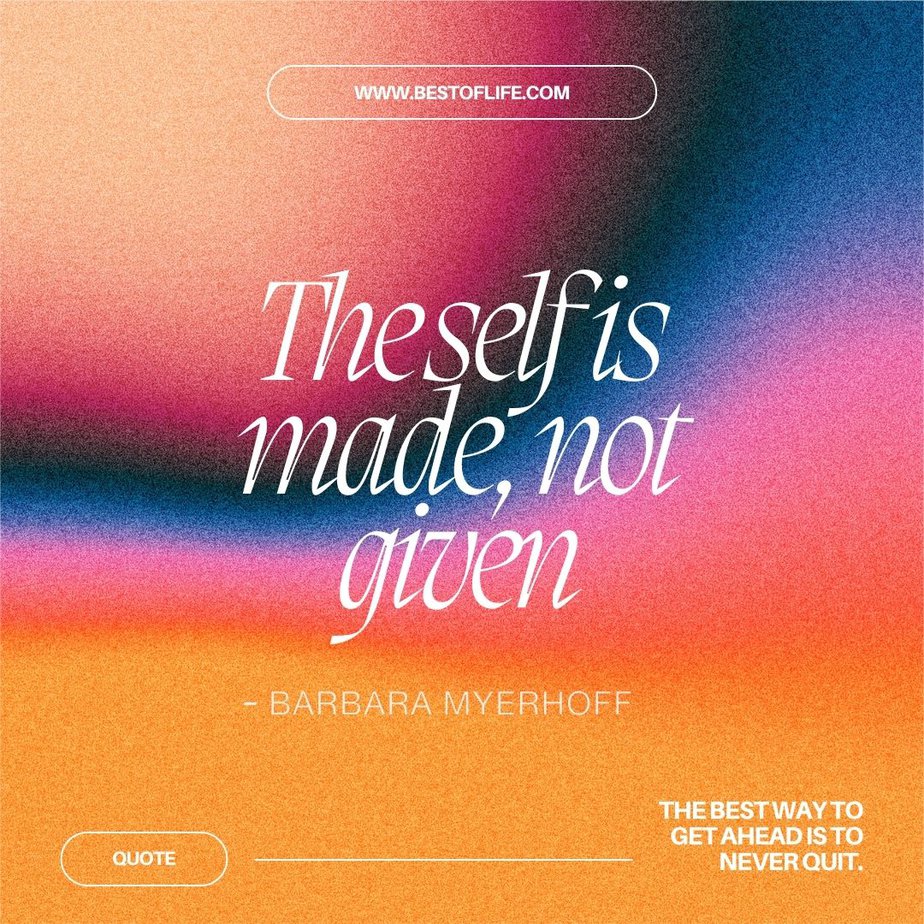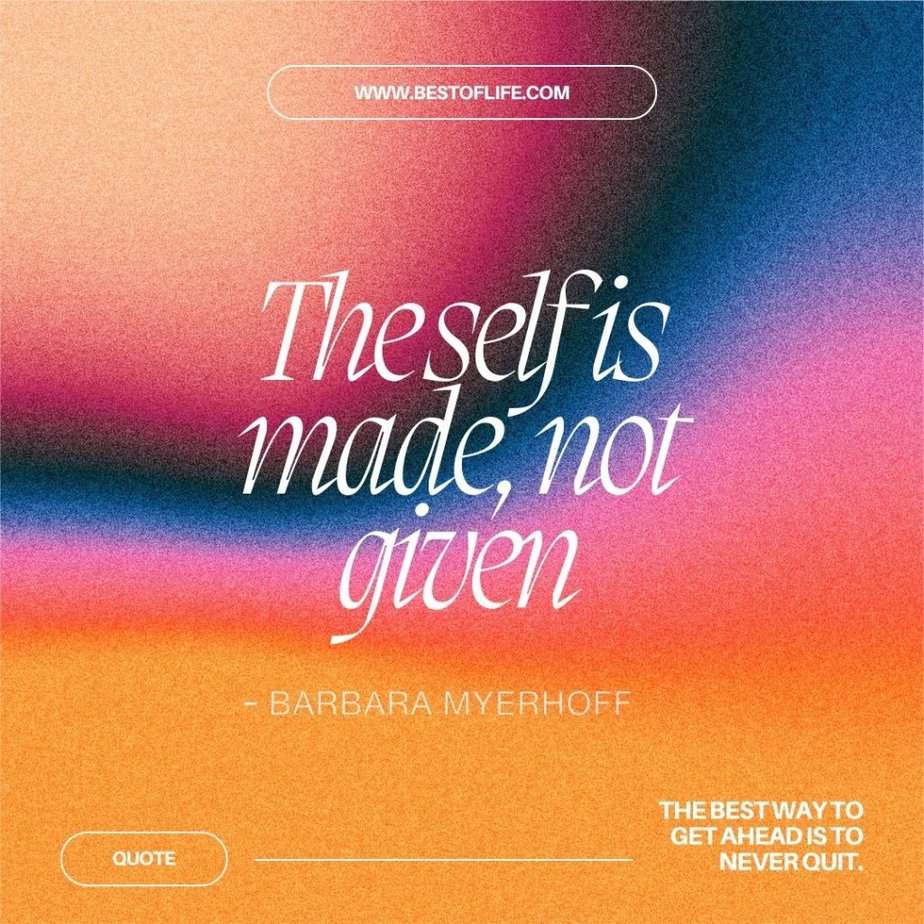 The self is made, not given. – Barbara Myerhoff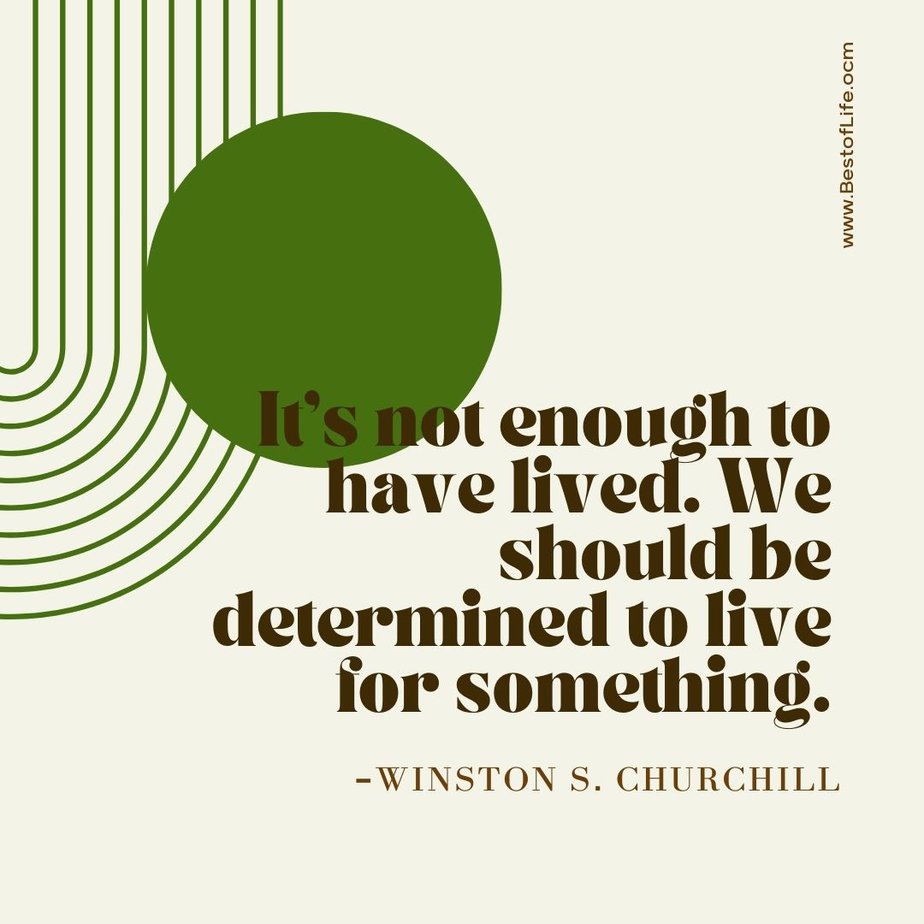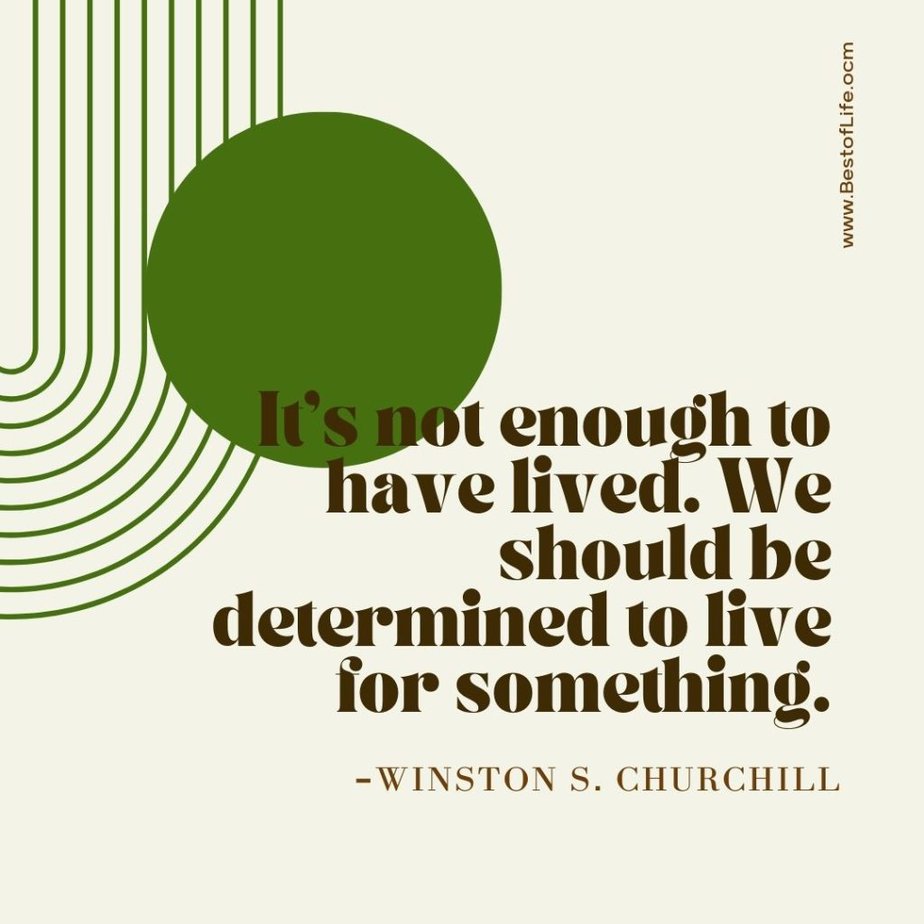 It's not enough to have lived. We should be determined to live for something. – Winston S. Churchill
More Quotes
Inspirational Tuesday Motivation Quotes to Keep you Going | Staying inspired all day long is not always easy, but there are quotes that can help.
Best Quotes About Getting Older | Getting older is not fun, it is a slow and saddening process. But you aren't the only one and many people have put those feelings into words.
10 Positive Quotes to Live by for Couples | Couples could use a little encouragement every now and then, nothing is always perfect.
10 Travel Quotes for the Wanderlust | Travel is a fantastic way to get out some stress, relax, and see a new part of the world. Now get inspired to travel!
Positive Quotes For The Day For Work | Travel is relaxing but work is not always that way. Luckily, you can use some quotes to help get you through the day.