11 Places to Watch the Sunset in Temecula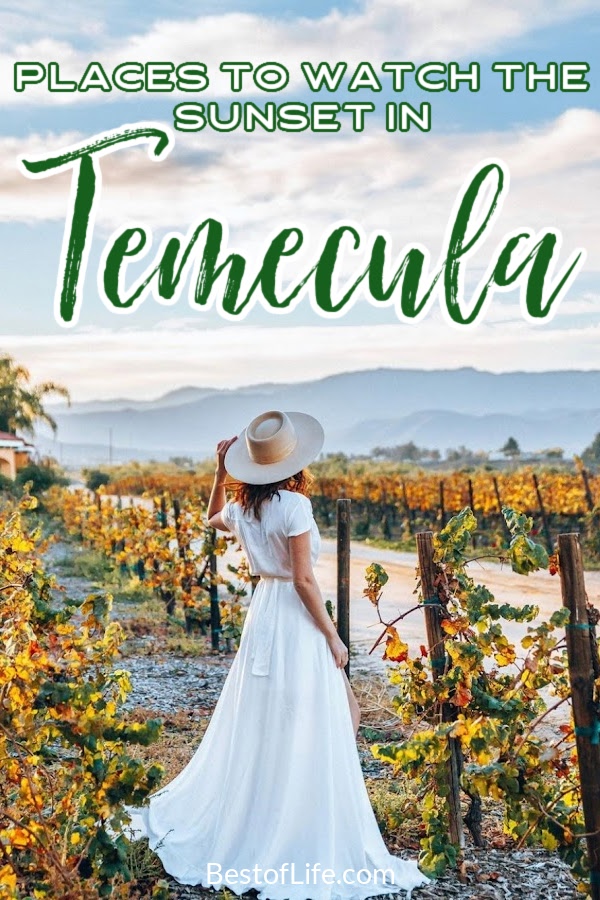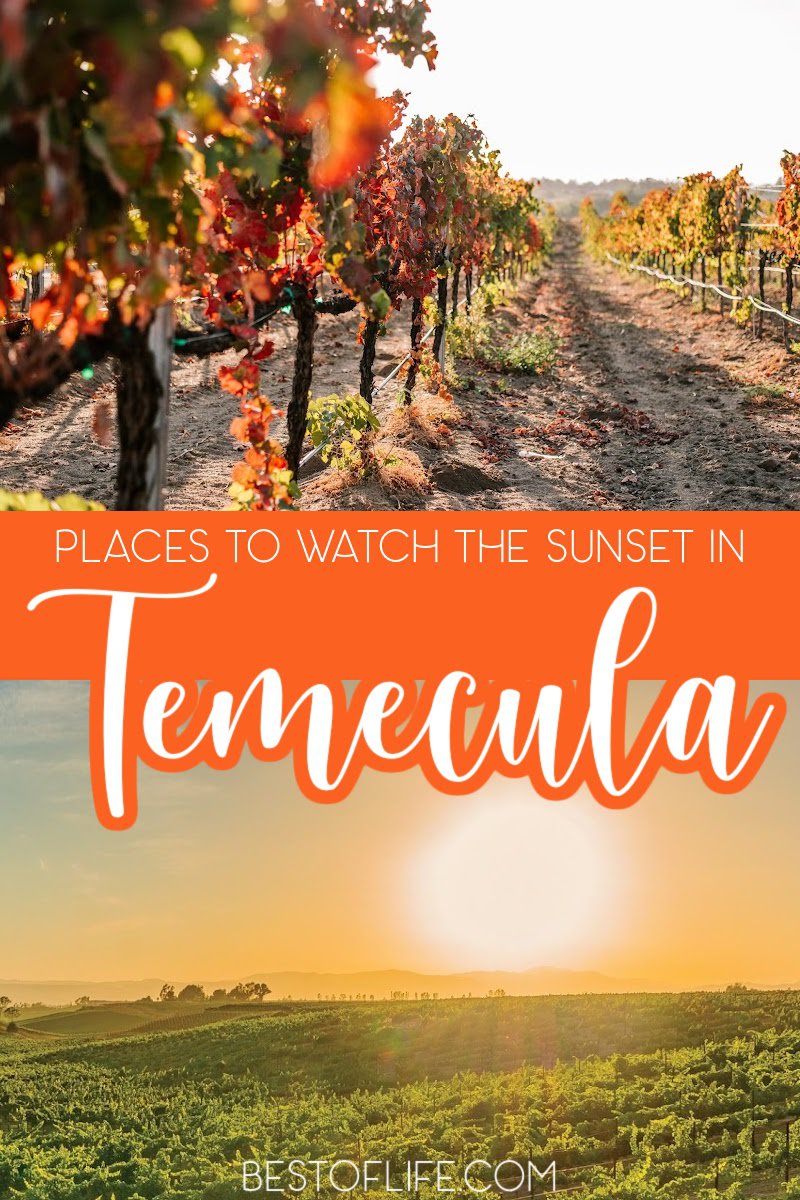 There are many different ways to enjoy Southern California's wine country but one of the best ways is with a glass of wine and a sunset view. All you need is the wine and to know where the best places to watch the sunset in Temecula.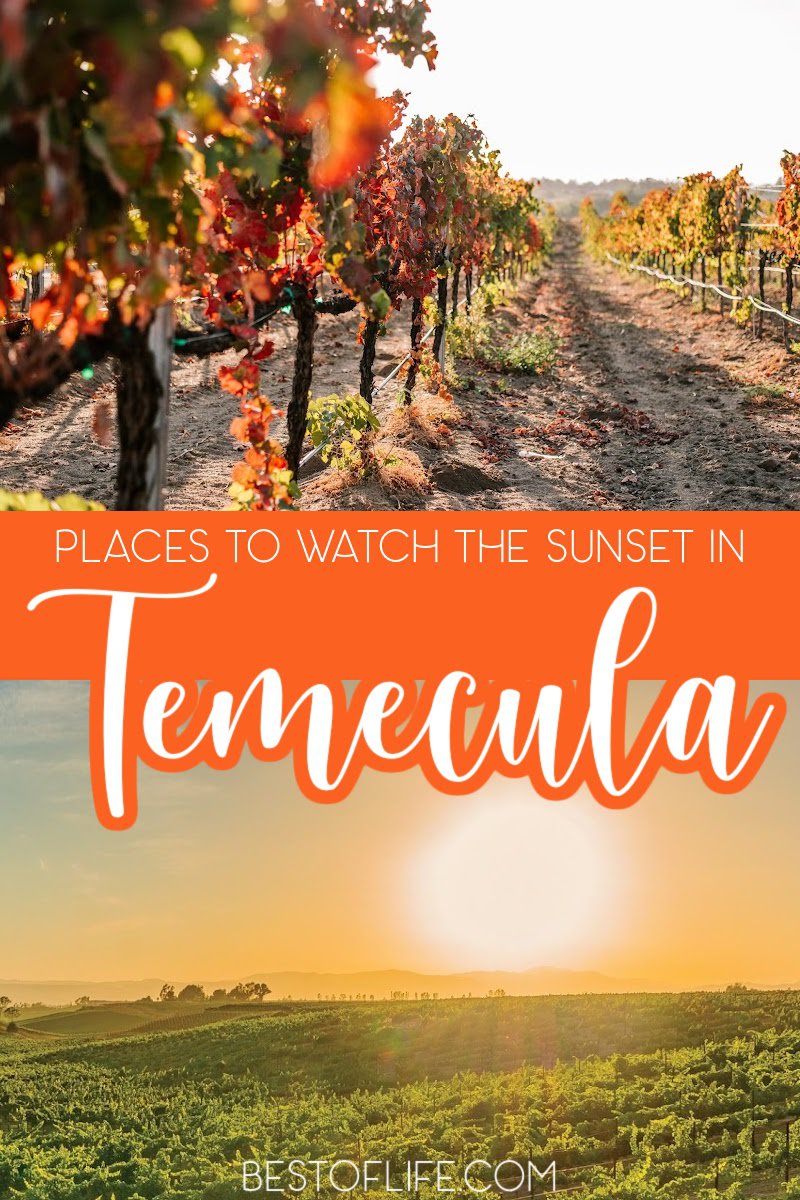 Napa is known as Northern California's wine country and there is plenty to do there. But in Southern California, Temecula Valley is wine country. Watching the sunset in Temecula is the perfect way to end any night out in Southern California's very own wine country.
Temecula Valley is known for two things, wine and sunsets. Believe it or not, many professional photographers use the Temecula Valley as a place to take stunning photos and use the sunsets as backdrops. Many of the wineries in the area use sunset in Temecula as a selling point and it is easy to see why.
Enjoy a day outside tasting wines, hiking trails, horseback riding, shopping, dining, or simply relaxing. Just be sure that when you are ready to call it a day, don't miss out on the sunset in Temecula. There are plenty of places to watch the sunset and if you stay long enough, you can try them all.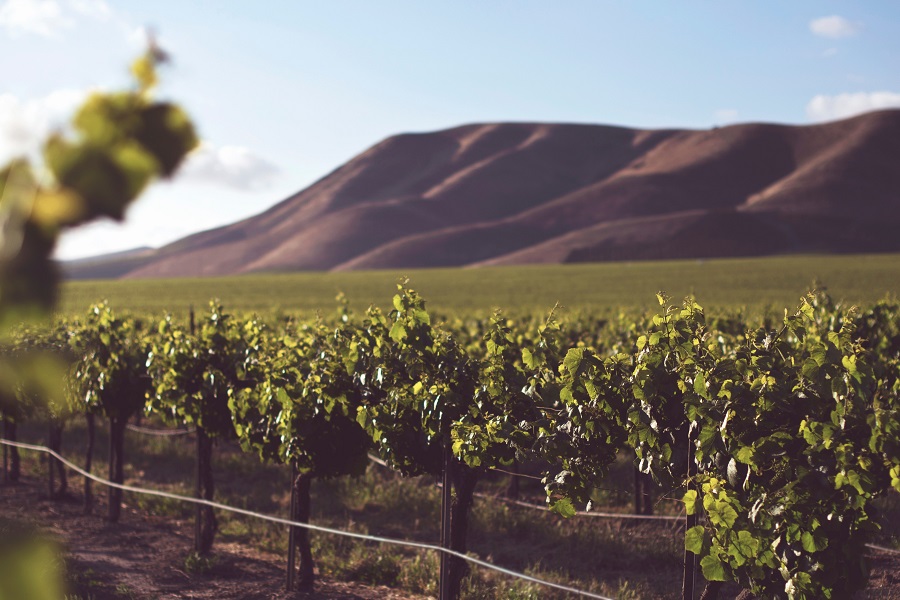 Sunset in Temecula | Bel Vino Winery
Many of the best places to view the sunset in Temecula will be at the wineries. Wineries work hard to make sure they can provide an experience that is worthy of a weekend visit or even longer. Bel Vino is one of those wineries that offers amazing views, especially during sunset times.
In fact, Bel Vino Winery holds the spot for the best views in Temecula Wine Country.
Carter Estate
There are many different spots to view the sunset in Southern California's wine country but the best may be from your private balcony. The Carter Estate is a winery and resort that has bungalows and rooms available to reserve.
Some of the newly designed suites come with private balconies that overlook the vineyard and could make for a stunning sunset view. Simply crack open a bottle of your favorite wine and enjoy the view.
Sunset in Temecula | Callaway Vineyard & Winery
Staying at a higher elevation could really help with your view of the sunset and Callaway Vineyard may be the best bet. At approximately 1400-1600 feet in elevation, people have the perfect opportunity to catch a sunset. The fact that you're staying at one of the best wineries in Temecula isn't hindering your travels either.
Sunset in Temecula | Danza del Sol
When a winery has a "sol" or sun in the name, it must have amazing views. Danza del Sol is a winery that is located on the De Portola Wine Trail which means when you visit, you have easy access to a group of wineries. But at the end of the day, make sure you end up at Danza del Sol so you can enjoy an amazing view of the sunset with your favorite glass of wine.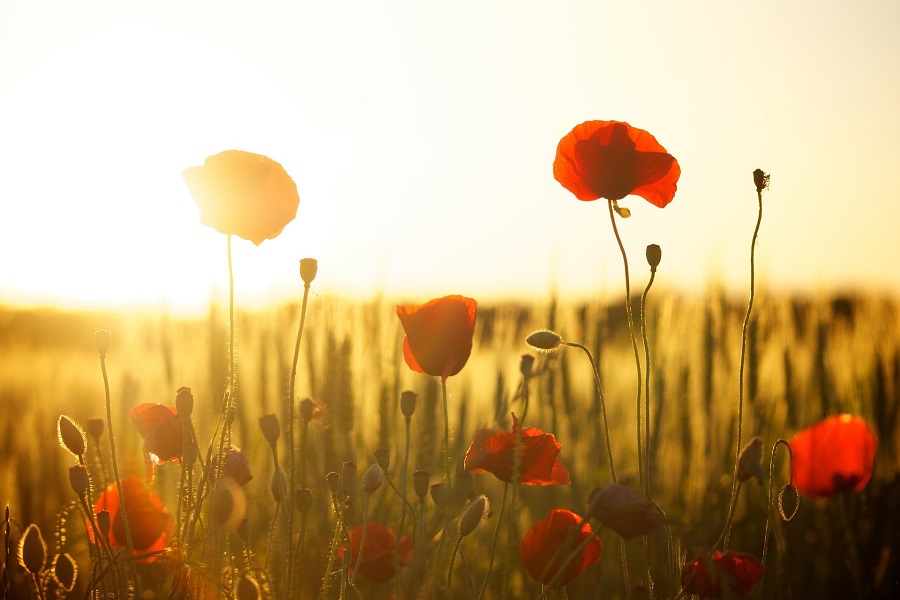 Avensole Winery
In 1969, the first wine grapes were planted at Avensole Winery, and as the vines grew so did the vineyard around them. The goal was to show that Southern California could provide some amazing wines and this was where they started. Now, you can enjoy impressive wines, cool sea breezes, and a sunset like no other.
Sunset in Temecula | Falkner Winery
If you aren't catching the theme yet, Falkner Winery will help. Temecula is Southern California's wine country and many of the wineries are built to provide amazing wines, tastings, and experiences. Falkner Winery is one of those wineries.
The sunsets are only the beginning at Falkner Winery, the WeddingWire awards from 2014, 2015, 2016, 2017, and 2018 are all proof of that.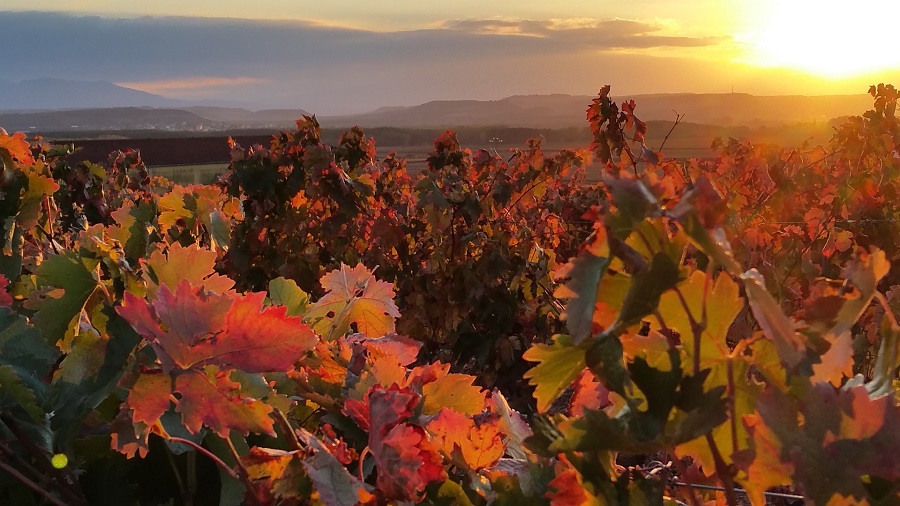 Lumiere Winery
Light, that is what Lumiere means and there is plenty of it at this winery in Temecula. The vines have a focus on Bordeaux-style wines and after 30 years of producing the wine, it's no surprise when you realize how amazing it tastes. But nothing, not even the wine can compare to the amazing sunsets you can enjoy.
Lorimar Vineyards & Winery
Some wineries take things even further than just the wine. Lorimar Vineyards & Winery provides amazing sunset views, local art, live music, gourmet food, and the wine is award-winning. The perfect evening away from home that you get from Lorimar Vineyards is only the start in Temecula.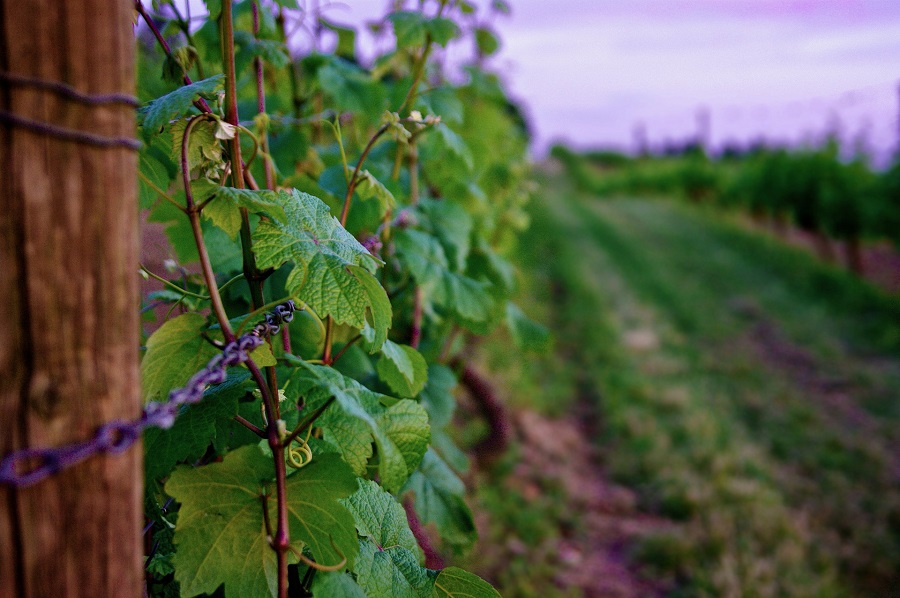 Sunset in Temecula | Miramonte Winery
Not all wineries need to have been around for decades upon decades, some can be relatively new and still provide amazing tastes and experiences. Miramonte was founded in 2000 and since then has been providing the best of winery experiences in Temecula.
The sunset views, the weekly events, and the wine all add up to the best Temecula travel spot.
Mount Palomar Winery
Covering 315 acres of land right in the heart of Temecula is Mount Palomar Winery. This winery has been winning awards since 1969 and you can easily find out why after your first sip of wine. But even more impressive are the views.
Monte De Oro Winery & Vineyards
For the perfect winery experience from the wine to the views and everything in between, you'll want to visit Monte De Oro Winery & Vineyards. This winery provides amazing gourmet foods in the bistro, amazing wines from the vineyards, and the views over your meal are perfect.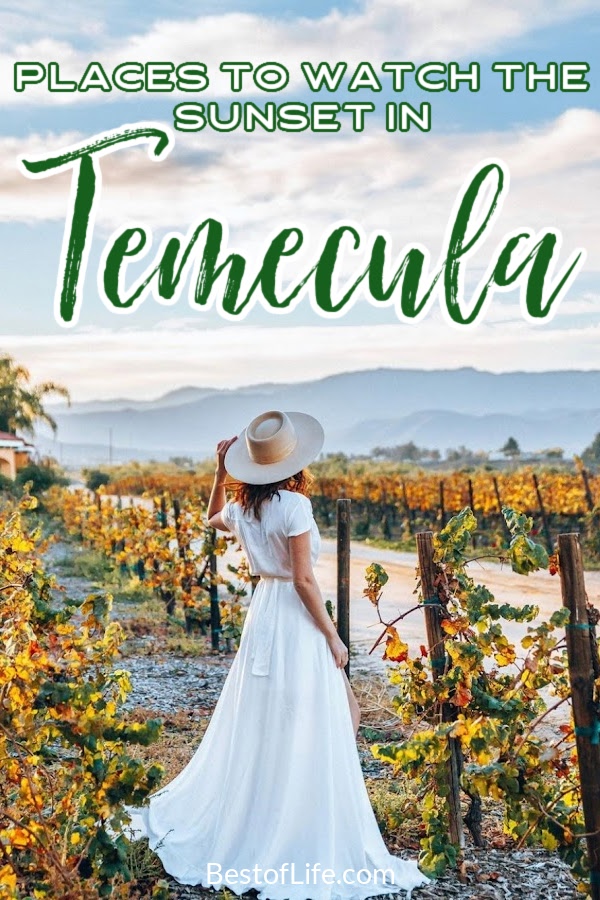 More Travel
21 Things to do in Portland for Families | Portland is a beautiful place to live and there are so many things for families to do together!
15 Best Things to Do in Washington DC | Washington D.C. is filled with US history for you to learn while you're having fun.
Best Group Travel Tips for Small and Large Groups | Group travel is an entirely different ball game that requires a little more work and a little bit of patience.
15 Free Things to Do in Las Vegas for Couples | Couples have their pick of romantic places to visit together but sometimes we want something a little more…vibrant.
Best Things to Do in Central Park | Central Park is the perfect place to spend the day in New York City, you just need to know where to look.