Sunrise Strawberry Mimosa Recipe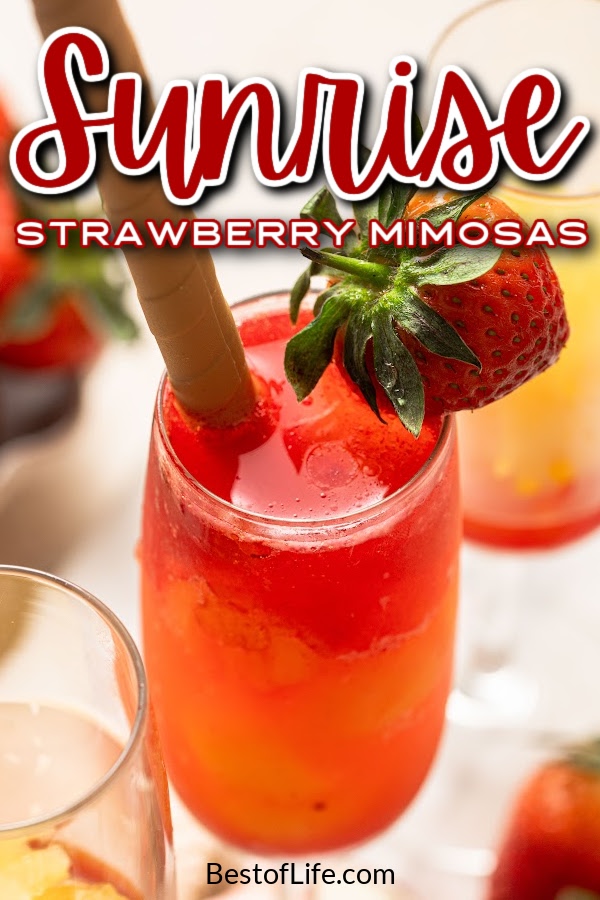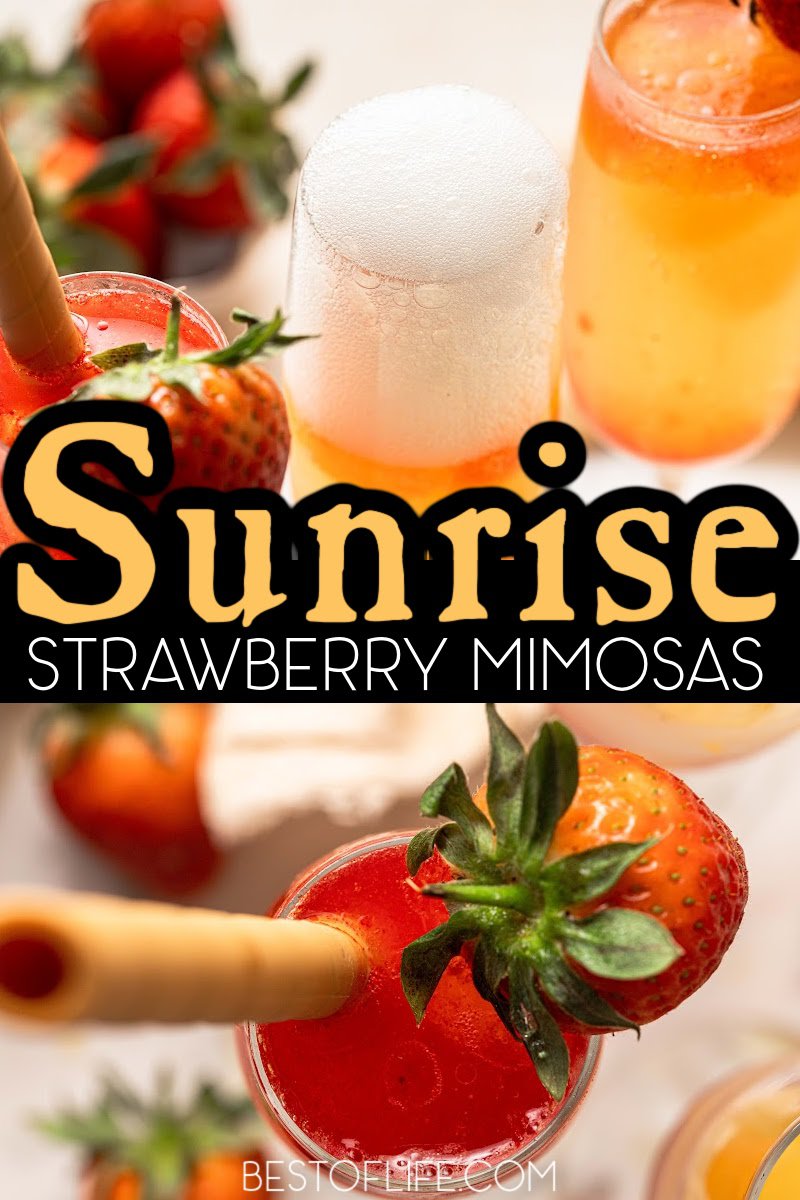 Mimosas are the most refreshing cocktail recipes out there. You don't have to stick with the basic mimosa recipe either. Orange juice and champagne is the common way to make mimosas. But why not try something different like a sunrise strawberry mimosa?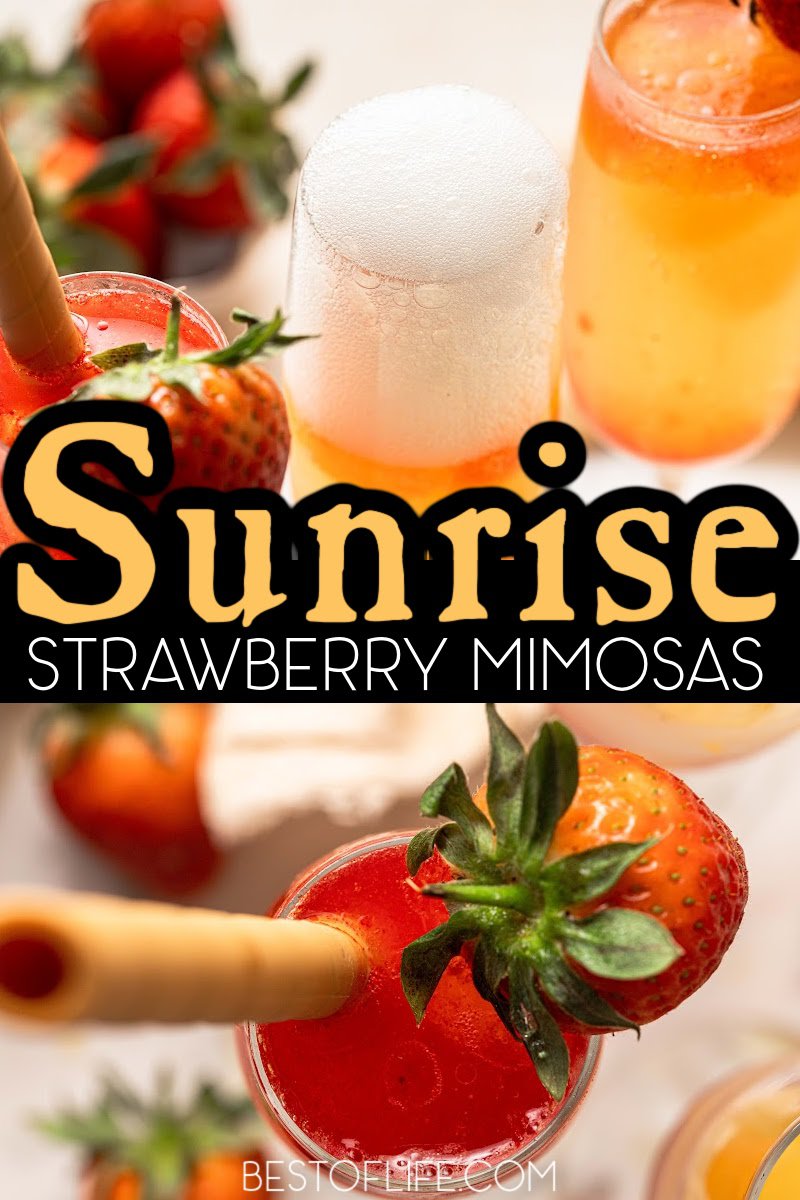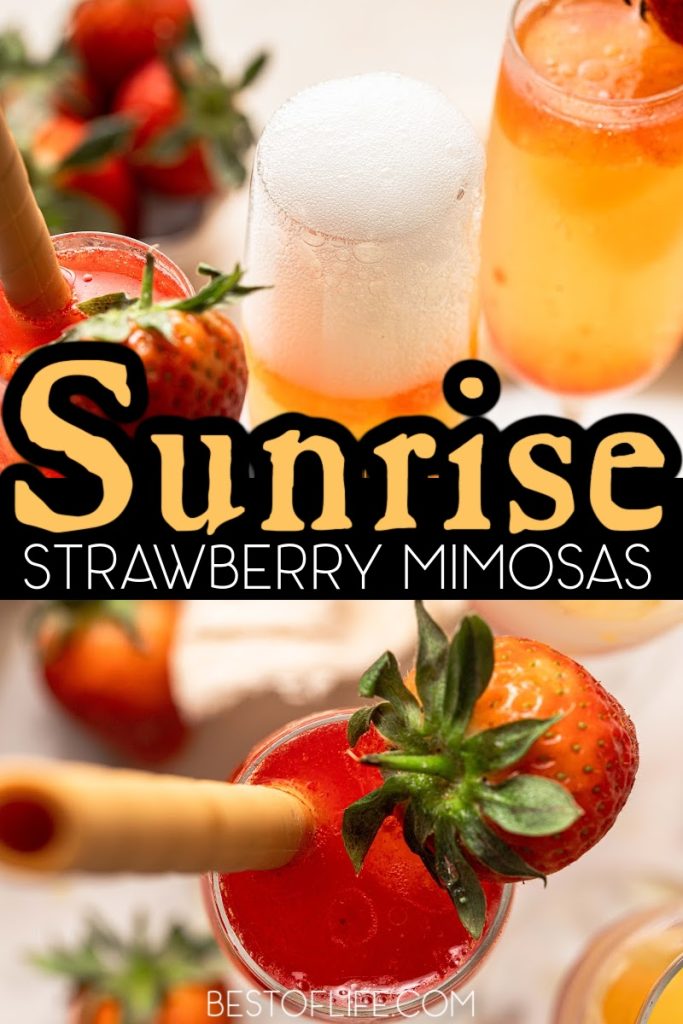 A refreshing sunrise strawberry mimosa recipe is the only spring brunch cocktail recipe you need for your brunch parties. Mimosas are the go-to brunch cocktails. There is nothing like a refreshing glass of champagne to go with a delicious brunch.
But we need the orange juice to make it a breakfast cocktail recipe. The orange juice makes the cocktail perfect for late breakfasts and early lunches. But orange juice is the usual mimosa juice of choice.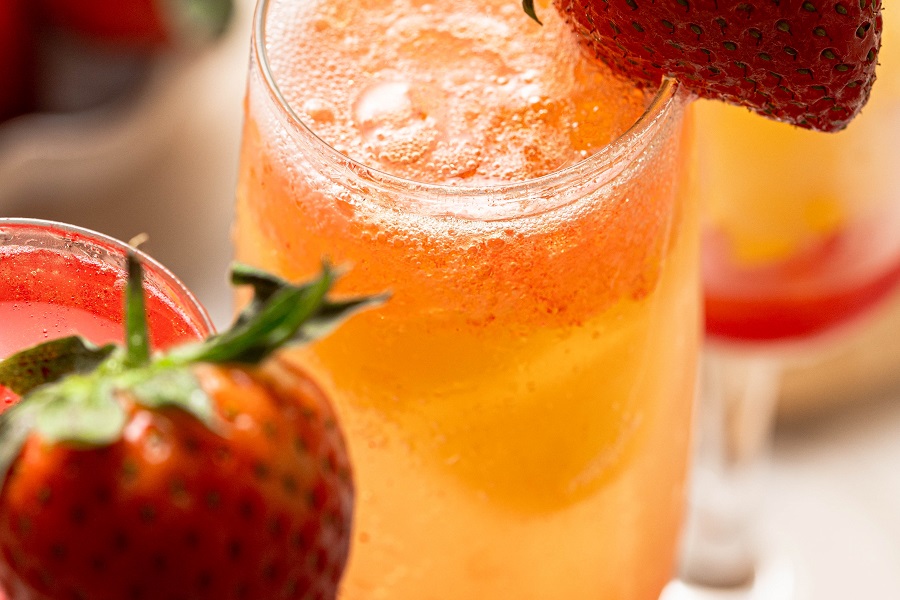 You could say it is the citrus flavor that makes orange juice the perfect mimosa juice. But you don't have to only use orange juice in your mimosas. In fact, you can think about mimosas the same way you would think of a common glass of juice.
There are the usual suspects like orange, apple, grape, and grapefruit juices. But you can also mix any juice you want for a delicious and different experience. For example, you won't be buying a bottle of strawberry juice.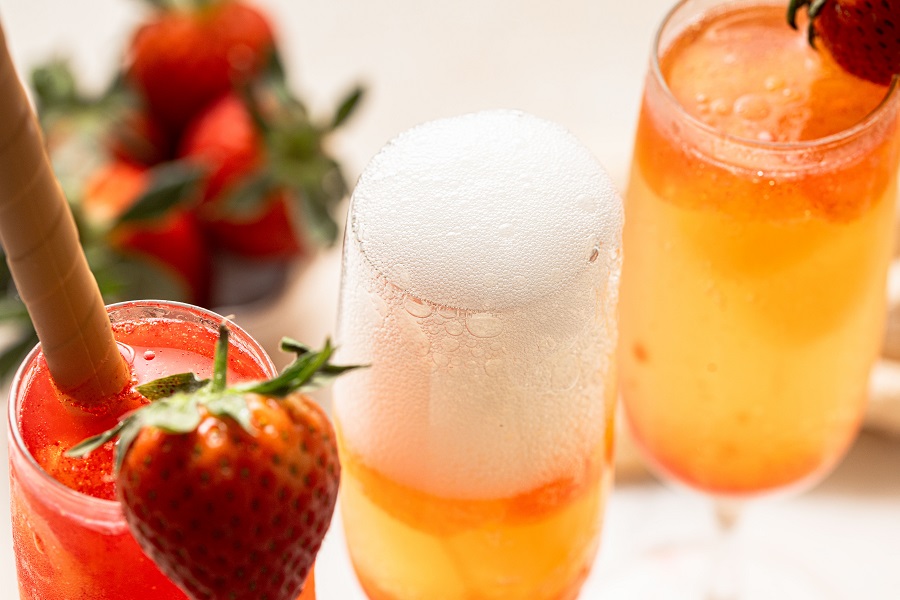 But you can add strawberries to orange juice and now you've got an entirely different flavored juice. Now apply that way of thinking to mimosas and you've got the best sunrise strawberry mimosa recipe available.
You can make these mimosas for any sort of party you'd like but brunch is the best. Brunches and spring just go together so well. You can invite all of your family and friends over, just the girls, just the family, whomever you want to a fun brunch.
Then, serve up these mimosas for something different.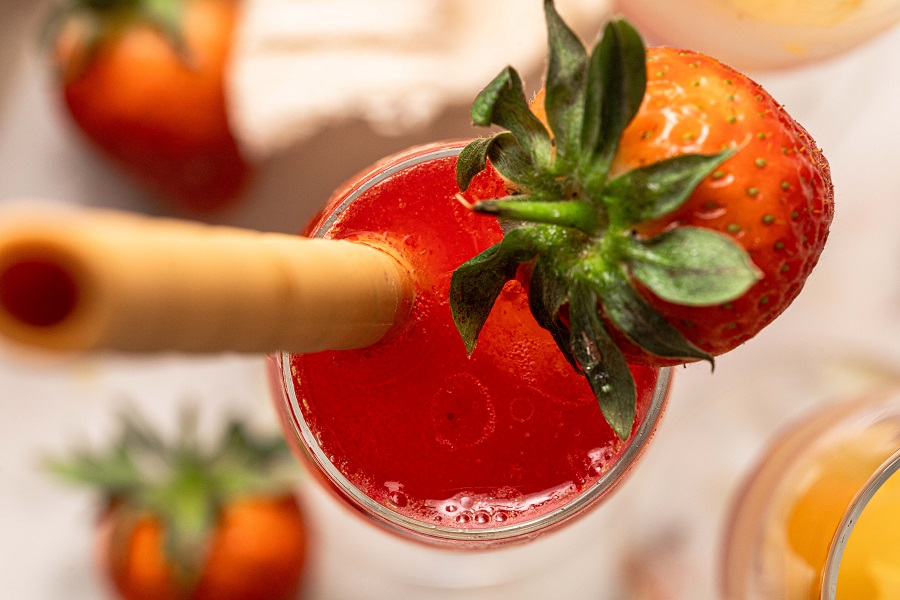 Sunrise Strawberry Mimosa Recipe
Did you know that the king of horror movies is thought to have created the first mimosa as well? Alfred Hitchcock himself is thought to have created the famous brunch drink in the 1940s in San Francisco.
However, there is another account that the drink may have been created 20 years earlier in France by a bartender at a Ritz Hotel. Either way, the recipe is always the same, equal parts champagne and orange juice.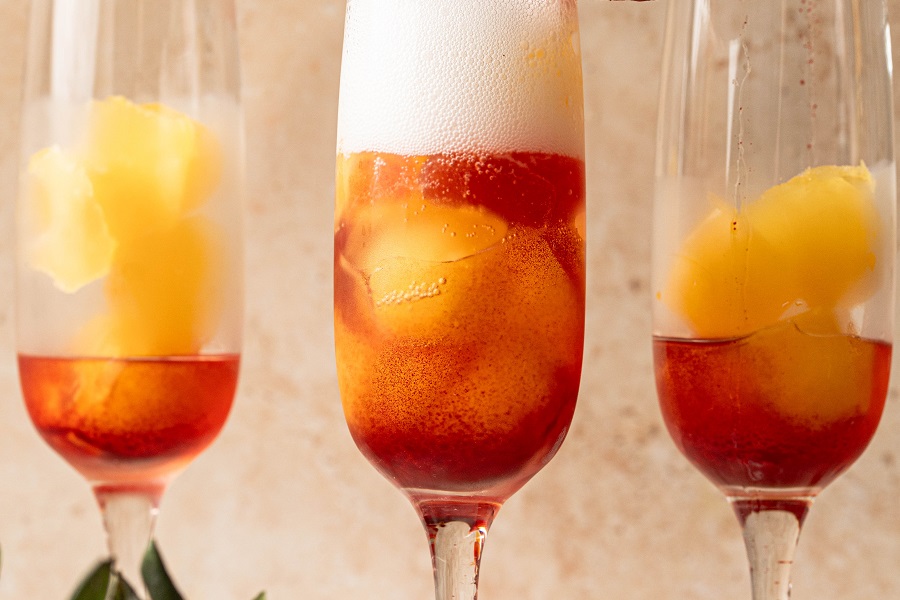 But we can change things up, Hitchcock won't mind a bit. In fact, Alfred may enjoy the redness added to the mimosa with the help of some strawberry simple syrup. You may believe the Alfred Hitchcock version or the Ritz Hotel version, but either way, we can't deny that mimosas are amazing.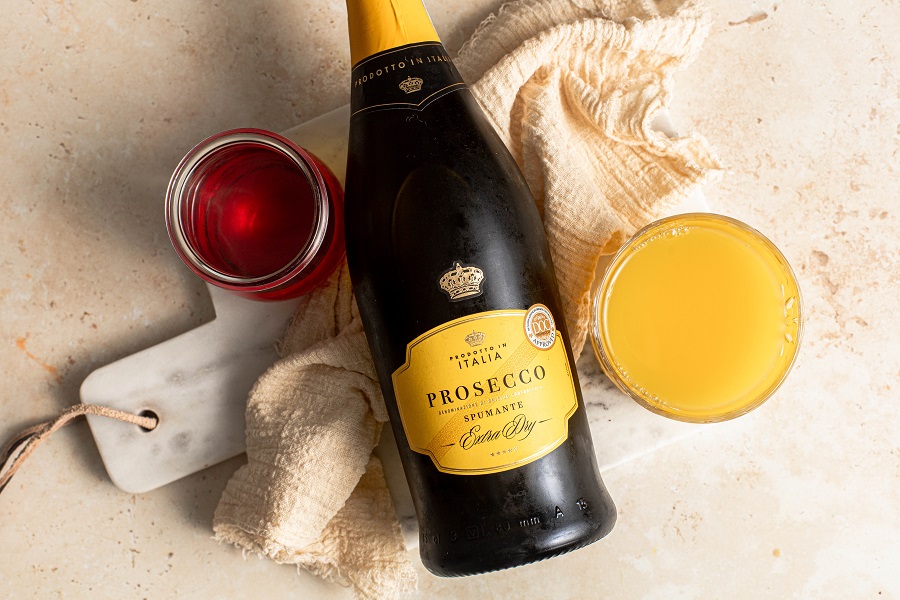 Ingredients
Champagne | This recipe is one of those recipes where we won't be including measurements. Instead, things will come together in a way that allows you to enjoy your champagne with the help of some orange juice and strawberry flavors.
Orange Juice | This recipe does not have you add orange juice directly to the champagne. Instead, you will make ice cubes with orange juice. Those ice cubes can be added to each glass to make for a cold, refreshing, and not watered-down version of a mimosa.
Strawberry Simple Syrup | We want to keep the champagne as pure as possible. This means we need simple syrup to get that strawberry flavor instead of strawberry juice. This will help keep the consistency of champagne without calming down the bubbles too much.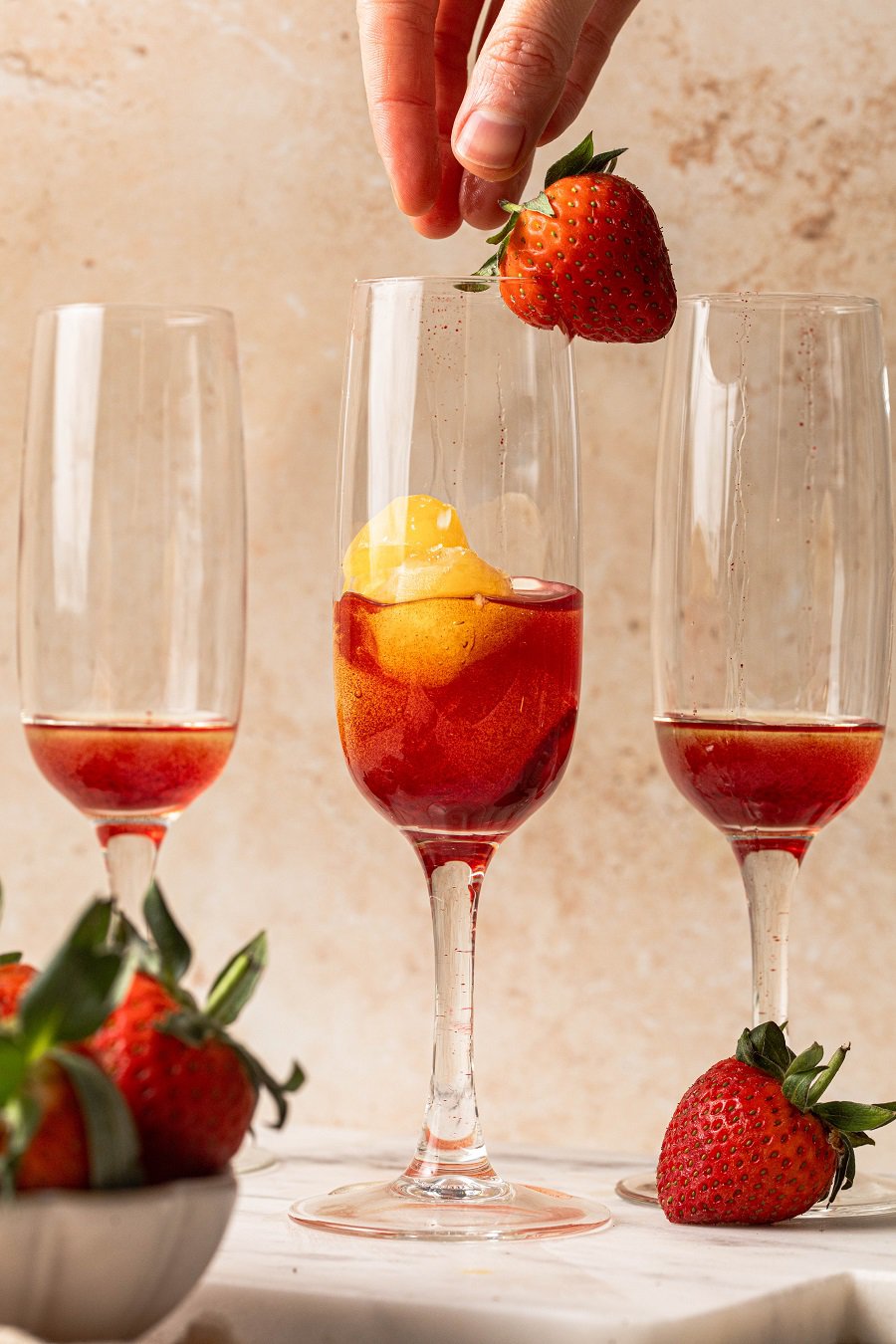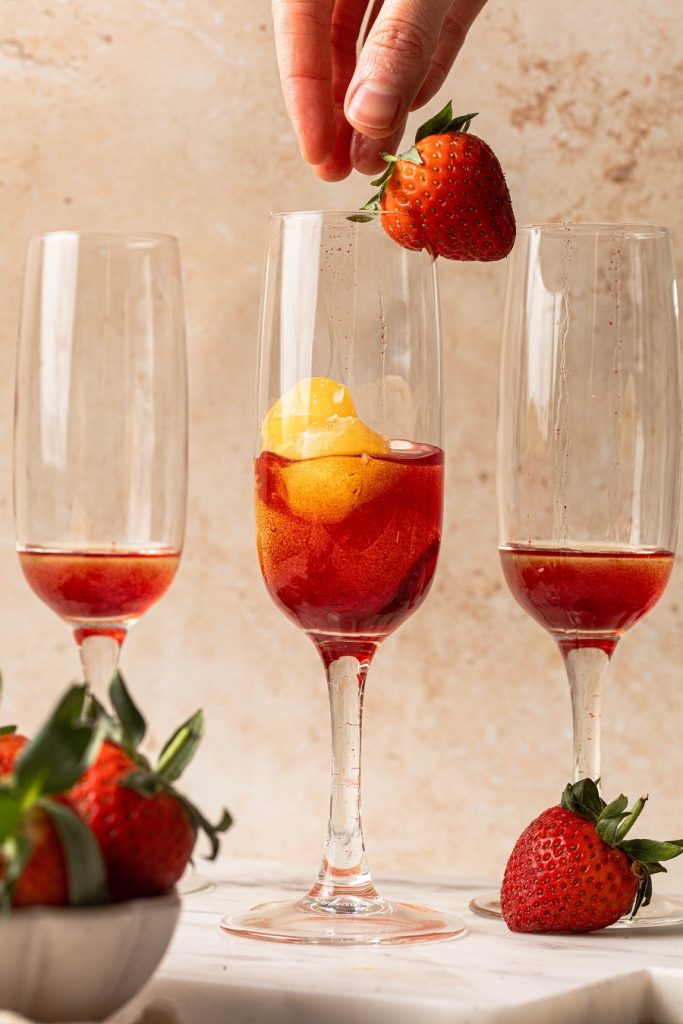 Directions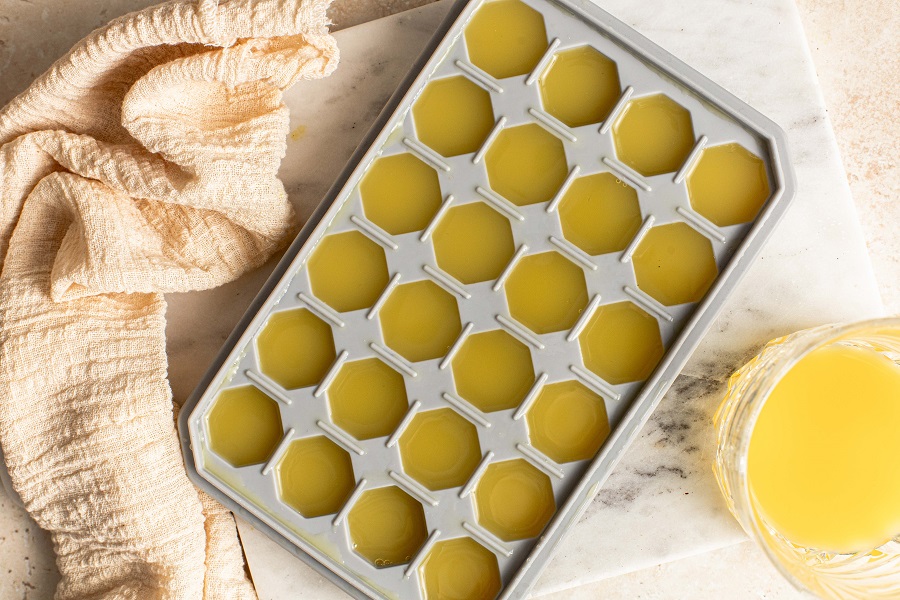 Place orange juice in ice molds and freeze.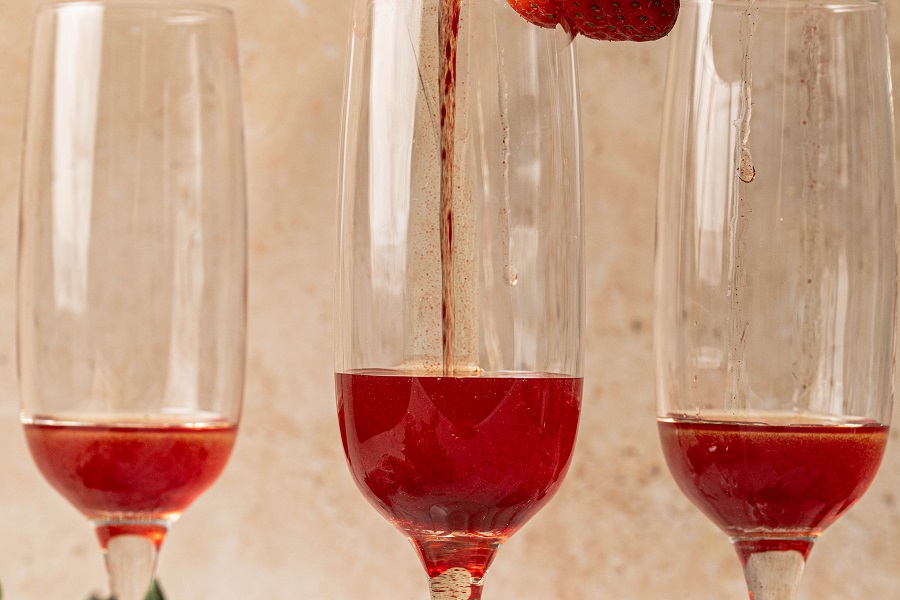 In a champagne flute, add 3/4oz of strawberry syrup.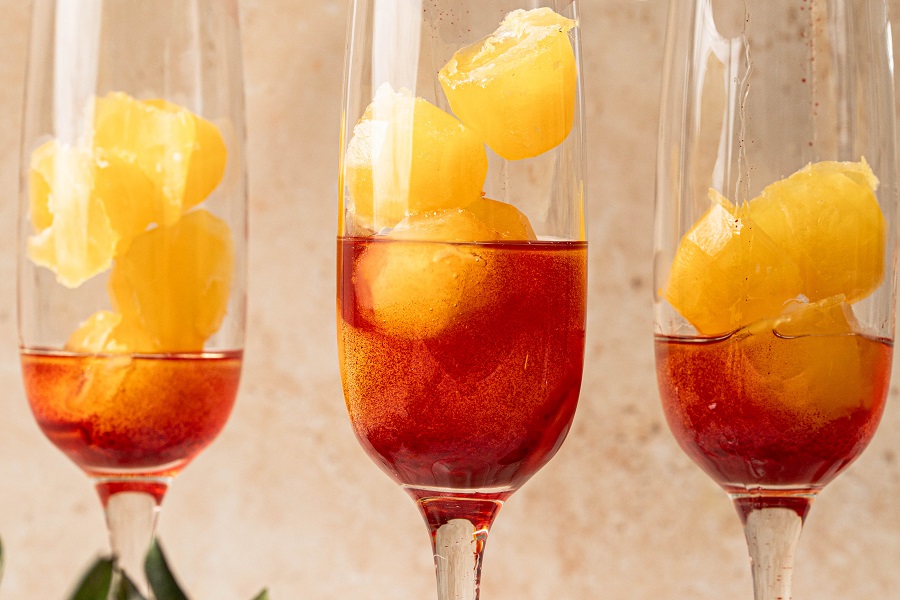 Add your orange juice ice cubes.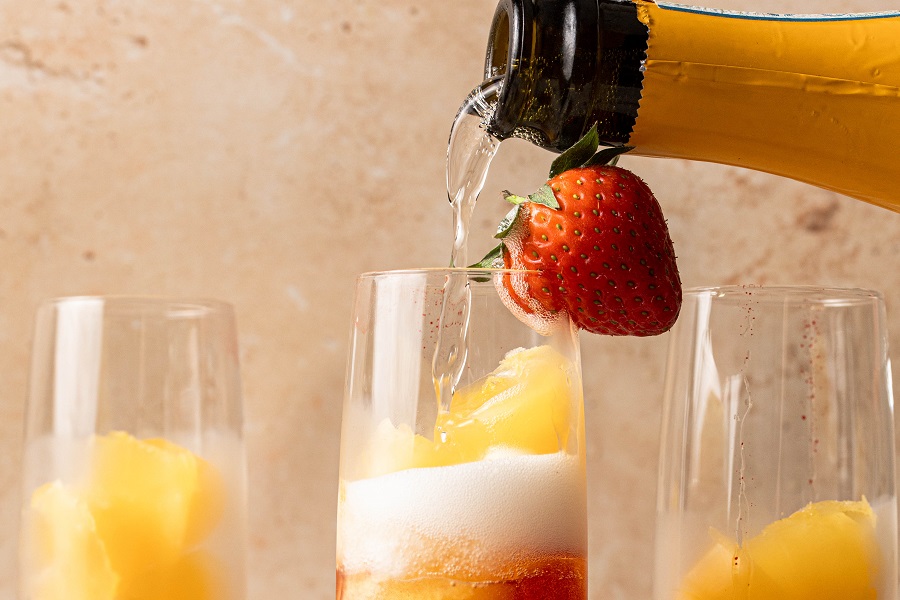 Top it with your favorite champagne.
Cheers.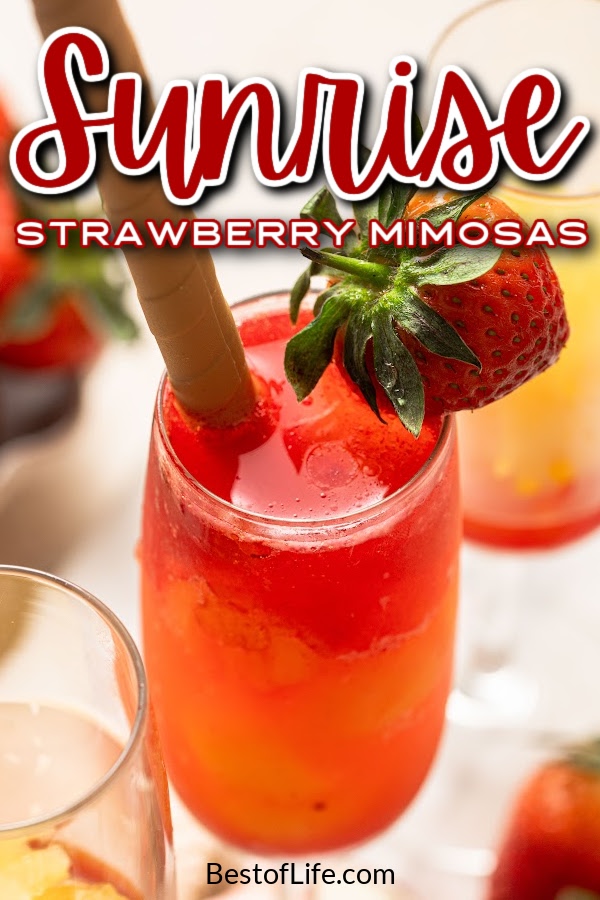 More Cocktails
Blue Margaritas Pitcher Recipe | Blue margaritas are another great brunch cocktail, for those who are more adventurous.
Banana Creme Rum and Orange Juice Cocktail | Banana creme rum deserves to be enjoyed in a cocktail.
Tequila Jello Shot Recipes to Liven up a Party | Tequila shots are great, tequila jello shots are better.
Best Beer Cocktail Recipes | Add a little beer to your cocktails for an entirely different situation.
Gin Jello Shots | Gin jello shots are perfect for spring or summer.