Banana Creme Rum and Orange Juice Cocktail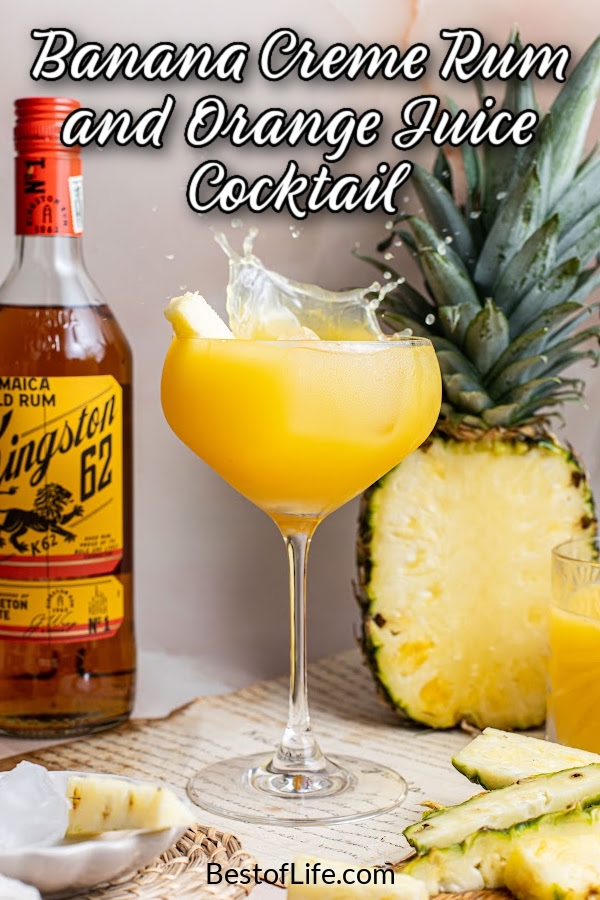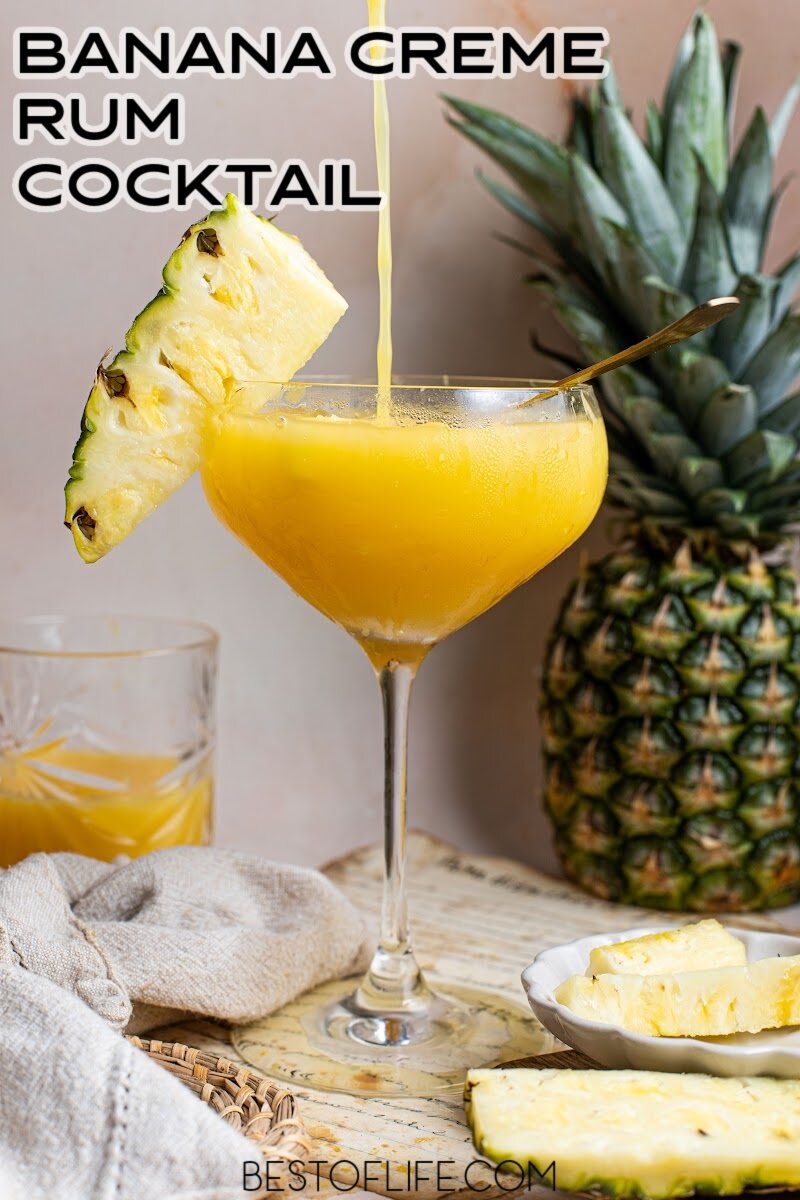 You can easily classify a lot of cocktails as tropical cocktails. But what makes a cocktail a tropical cocktail? That might be a too existential question for a simple cocktail recipe. However, this banana creme rum and orange juice cocktail is not your average cocktail; it's tropical.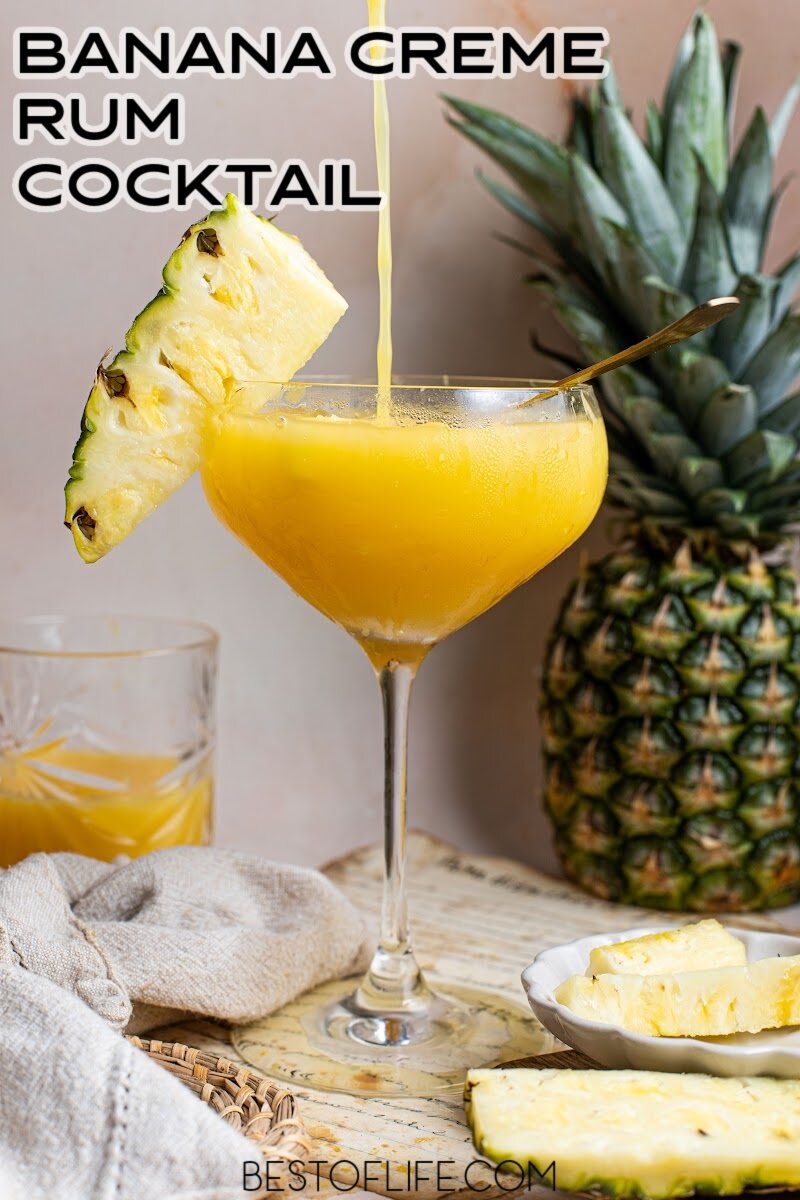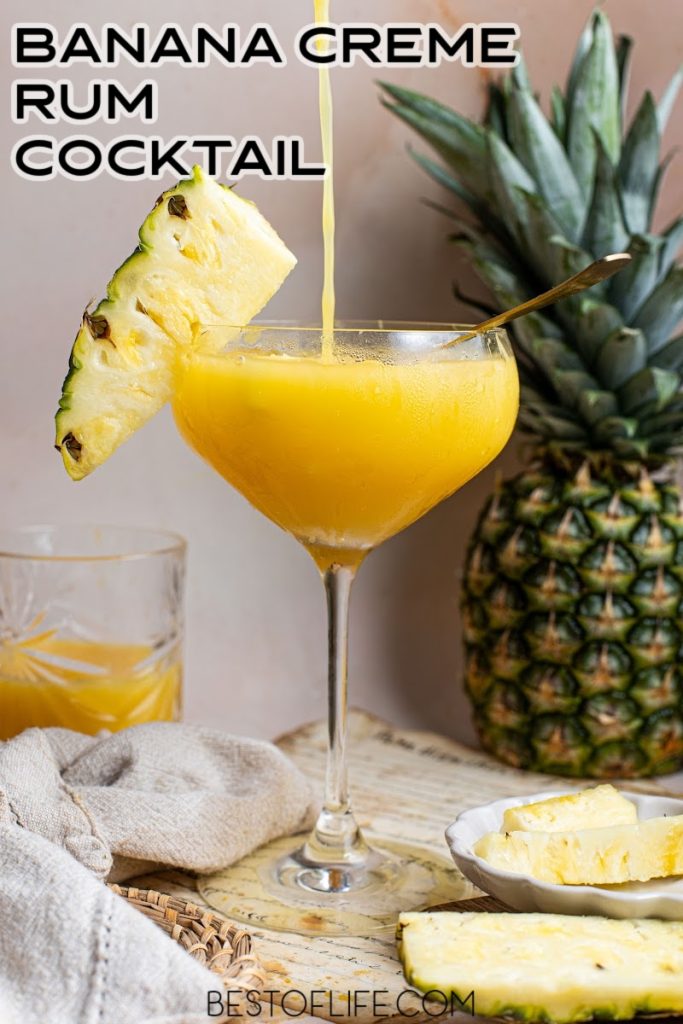 The best tropical cocktail might just be this banana creme rum and orange juice cocktail that is packing the flavor like it's going to the Bahamas. There are no rules when it comes to making cocktails.
In fact, you can get away with simply knowing the ingredients, and you can put one together. In fact, people may not even be measuring out their ingredients when they make them. Playing things loosey-goosey like that means there are no rules to naming cocktails as well.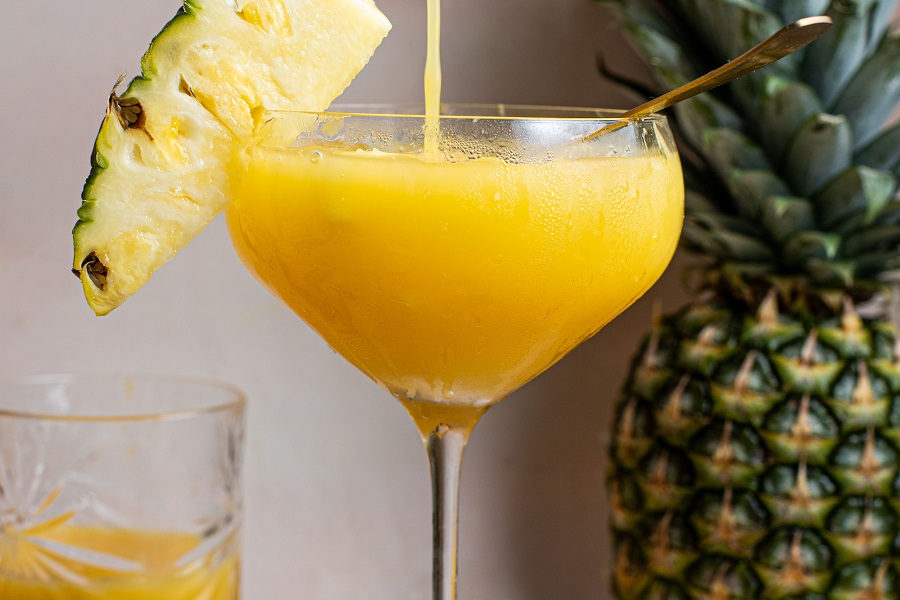 The question proposed earlier was, "what makes a cocktail a tropical cocktail?" The easy answer is that a tropical cocktail has some sort of flavor in it that is considered tropical. You can be sure that you're drinking a tropical drink when it has coconut or pineapple in it.
But what about oranges and passion fruit? Are those enough to be considered tropical? Yes, citrus flavors, in general, are often considered to be tropical flavors. But this banana creme rum and orange juice cocktail recipe have more behind it than just orange and banana.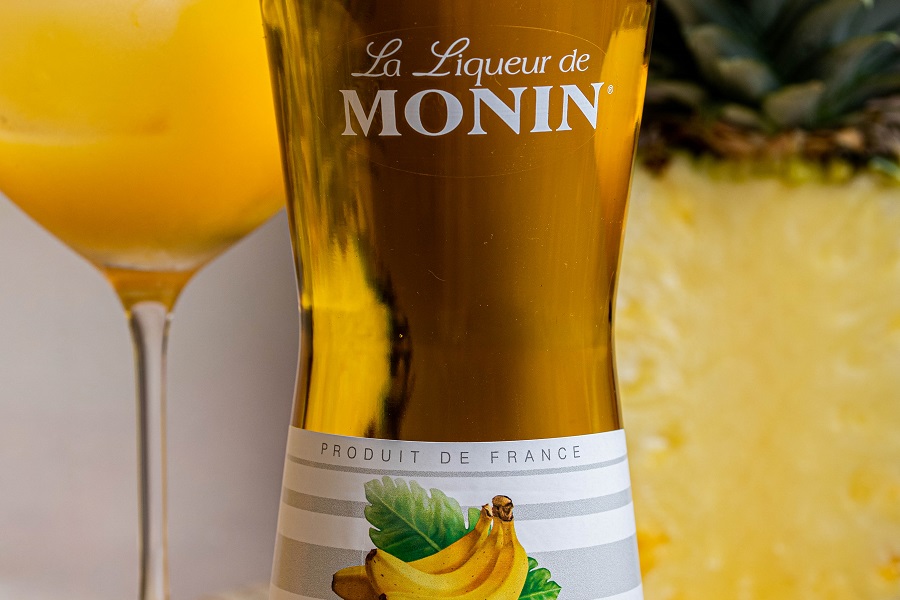 This recipe was concocted in the Bahamas! This recipe comes from a beach resort that many people travel to for a tropical vacation. This means the birthplace of this cocktail was not Nebraska but the tropics. Are you ready for a taste of the tropics?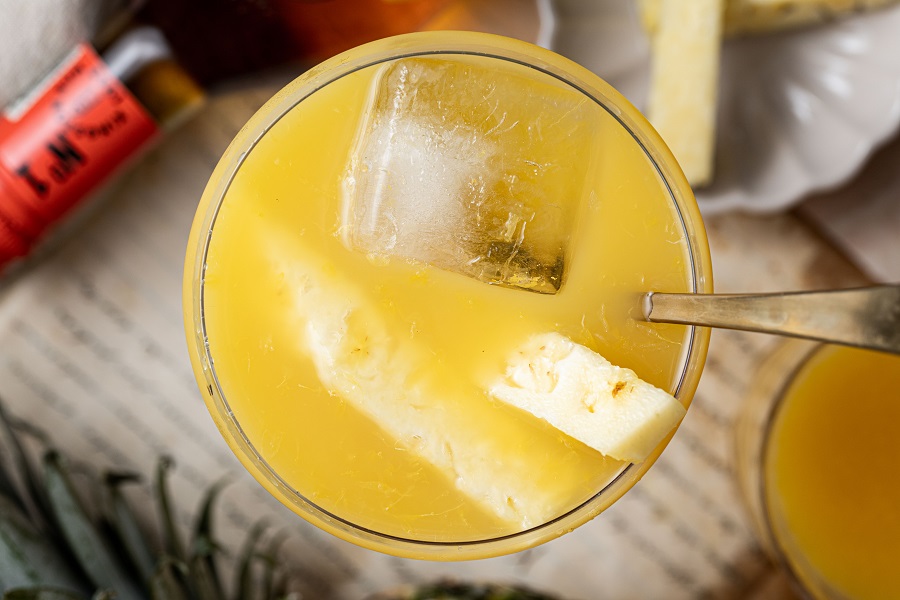 The Rum Makes a Difference
Cocktails aren't often given the respect they deserve. People just mix whatever they find because the goal is not always to enjoy the cocktail but to have a good time. We should be looking for both good flavors and good times.
That is why this banana creme rum and orange juice cocktail focuses on the rum as well. The flavor in this cocktail is just as important as the after-effects. We use Kingston 62 Rum in this recipe because it is a fantastic rum.
You surely could use any rum you'd like, but we recommend putting in the effort so you can enjoy the cocktail as much as we do.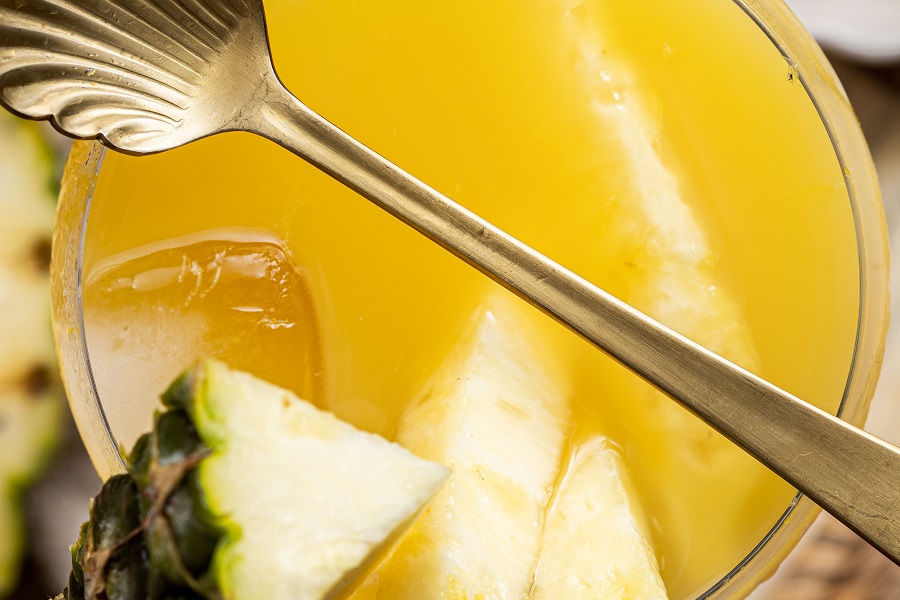 Banana Creme Rum and Orange Juice Cocktail Ingredients
Rum is one of the most important ingredients. You won't need to go fresh from the farm for the orange juice or bananas. Instead, you can just use your favorite brands for this recipe. But the rum should be Kingston 62 Rum.
Luckily, you won't need much for this cocktail. You just need the rum, some creme de banana, orange juice, simple syrup, and a pineapple slice for garnish. Of course, you can skip the pineapple slice if you'd want or need it. But the garnish does help sell that tropical feel of this tropical cocktail.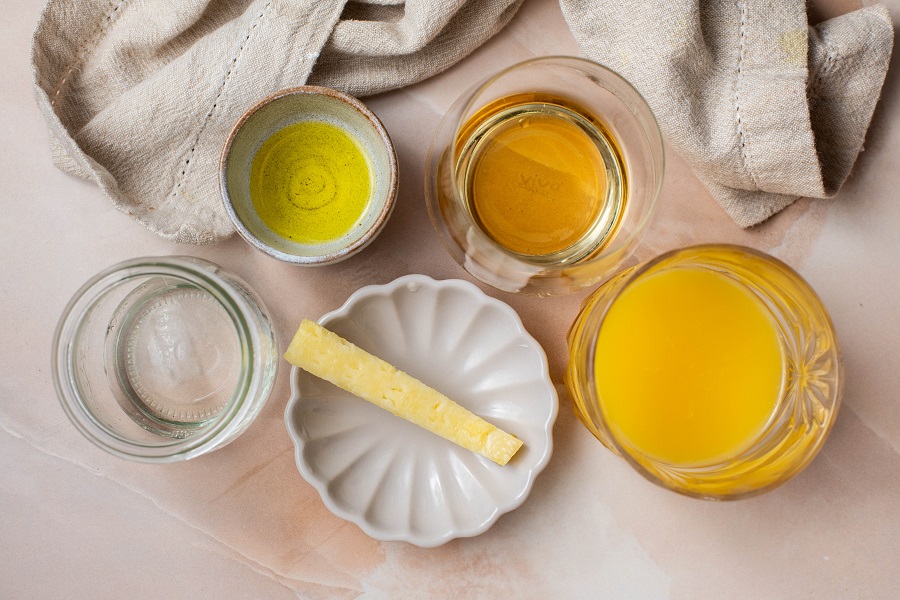 As mentioned earlier, most people don't measure these things out. However, you can use exact measurements if you'd like.
1 oz Kingston 62 Rum
½ oz creme de banana
5 oz orange juice
A splash of simple syrup
Banana Creme Rum and Orange Juice Cocktail Directions
The directions are almost as easy as the ingredients list. This is the case with most cocktails because we're working with liquid. But still, tropical cocktails deserve a little more than just a shaker and some ice. This calls for some tropical music; then, you can complete the steps.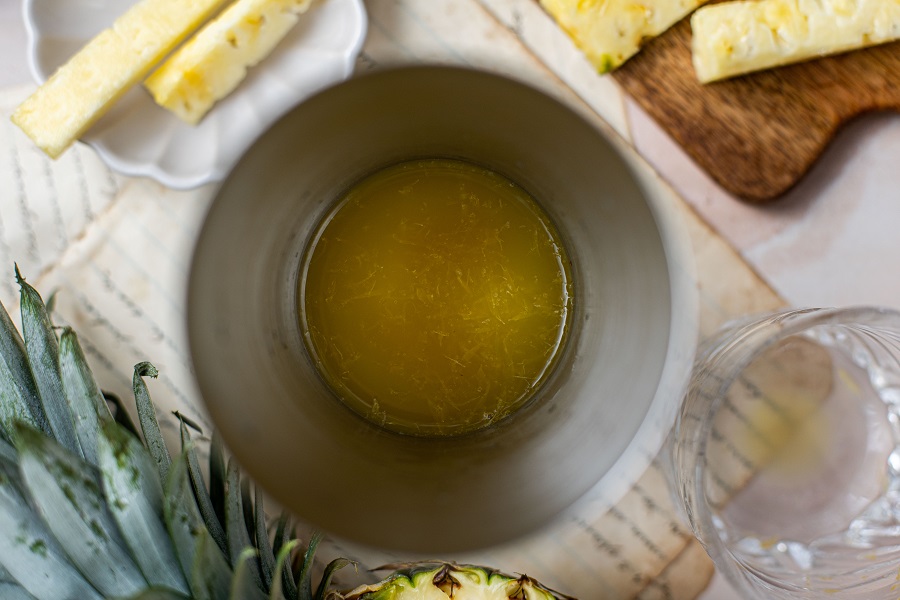 Add the creme de banana, rum, orange juice, and simple syrup to the cocktail shaker and shake.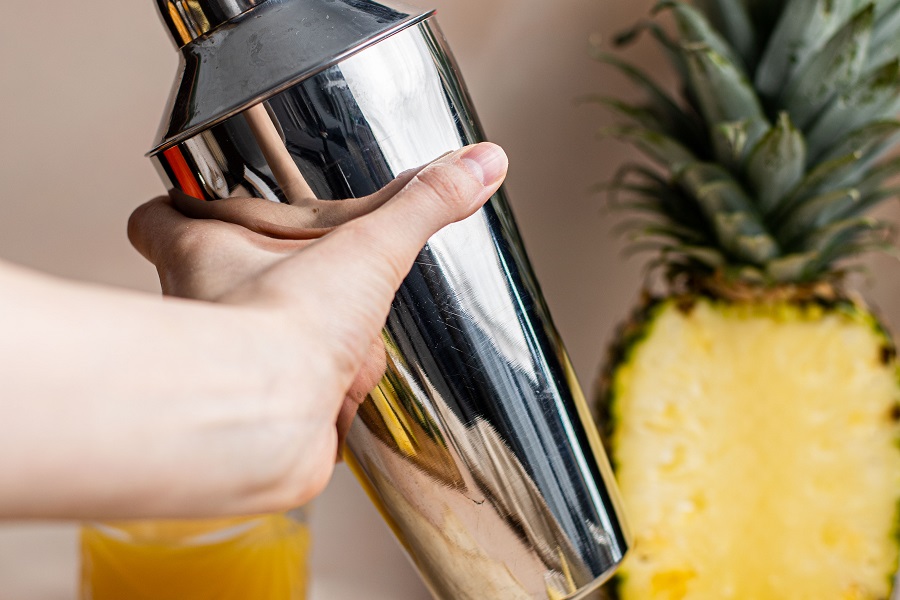 Pour the mixture over ice into a cocktail glass.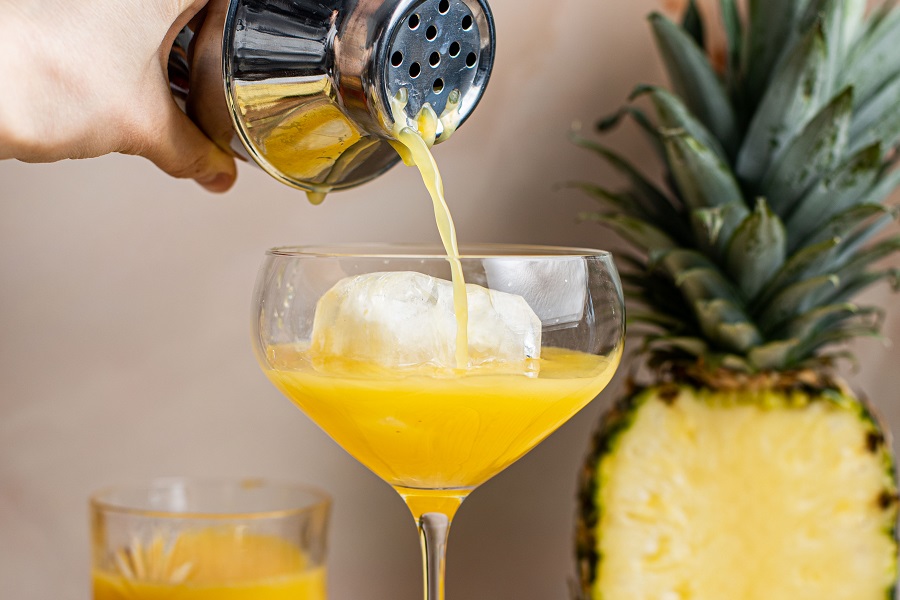 Garnish with a pineapple slice, and enjoy!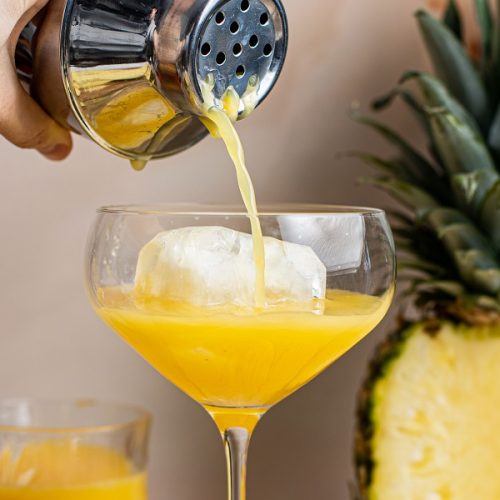 Banana Creme Rum and Orange Juice Cocktail
Ingredients
1

Oz

Appleton Special

1/2

Oz

Creme de Banana

5

Oz

Orange Juice

Dash of Simple Syrup

Pineapple Slices

for garnish
Instructions
Once you've gathered up all the necessary ingredients, throw them into a cocktail shaker.

Simply shake (for best results, shake to the beat of the music).

Take the pineapple slice and make a slit up the middle and slide it onto the rim of your glass.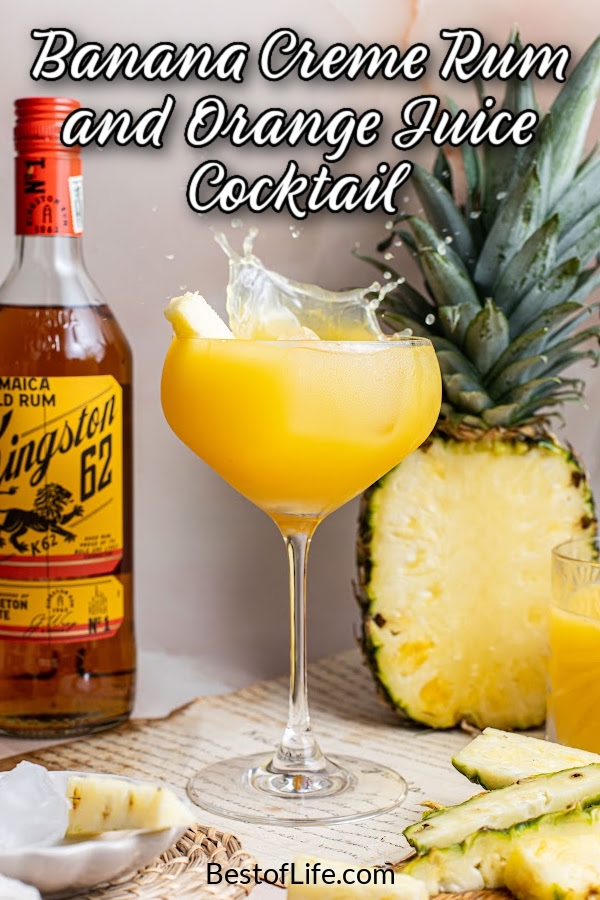 More Cocktail Recipes
Pumpkin Spice Martini with Baileys Recipe | Pumpkin spice is the perfect ingredient to add to cocktails for a more fall feel.
Winter Cocktails with Gin | You can use gin to help keep yourself warm in the cold of winter.
Halloween Cocktails with Whiskey | Halloween is a time for spooky things, like these cocktails that are so delicious it's spooky.
Bourbon Cocktails for Fall | Bourbon isn't really the ingredient people think of when they think about cocktails, but they should.
Tequila Jello Shot Recipes to Liven up a Party | Tequila, and jello, what can go wrong?