Hilton Head has become an even more popular vacation destination in the U.S. This island off the coast of South Carolina is the perfect mixture of nature and luxury. Here, many of the activities you do will be outdoors. While many activities are family-oriented, there are also plenty of things to do in Hilton Head for adults.
Enjoy one or all of the fun things to do in Hilton Head for adults while on your next family vacation or couples getaway.
What makes a good vacation destination? Many have found that the best vacations are ones that are filled with different activities that let you experience the place you visit.
Even more important, is that every destination should have activities for every age group. When a vacation spot has activities for kids, teens, and adults to do together, the experience can be amazing.
But, when a destination has various activities for individual age groups to enjoy separately, it can be even better. After all, the best vacations offer the adults in the family plenty of opportunities to enjoy calm, kid-free experiences. So, relax and have some fun with the best things to do in Hilton Head for adults.
Things to Do in Hilton Head for Adults | Beaches
When it comes to things to do in Hilton Head, the best place will always be the beach. There are many different beaches to choose from but the most popular include Burkes Beach, Coligny Beach, Islanders Beach, and Folly Field Beach.
The beaches are open to everyone, so while they aren't exclusive to adults, they are still fun and relaxing. While at the beach, you can choose to relax on the sand, sunbathe, or picnic. There is so much to do, you will never get tired of it all.
Things to Do in Hilton Head for Adults | Hilton Head Distillery
If you're looking for something a little more exclusive to the 21 and up at Hilton Head, visit the distillery. The Hilton Head Distillery has a few flagship brands like Mountain Peak espresso rum or the Aermoor vodka.
You can tour the distillery, see how the spirits are made, and even bring home a bottle of your favorite one. The drinks made here go through a distillation process that combines old ways and new technologies. The outcome? Well, it is best if you taste for yourself.
Things to Do in Hilton Head for Adults | Bar Scene
Like most vacation destinations, Hilton Head is not empty of bars. Here, you will find interesting places to have a drink or two like the Tiki Hut which takes advantage of the beach scene.
In fact, Tiki Hut is literally on the beach, Coligny Beach to be exact. Head over to the Sea Crest Beach Bar for one of the best poolside bars, Pool Bar Jim's. Frozen cocktails are the specialty in Hilton Head and both the Tiki Hut and Pool Bar Jim's have their own takes on frozen cocktails.
For a more scenic night, Poseidon's Rooftop Bar is exactly what you need.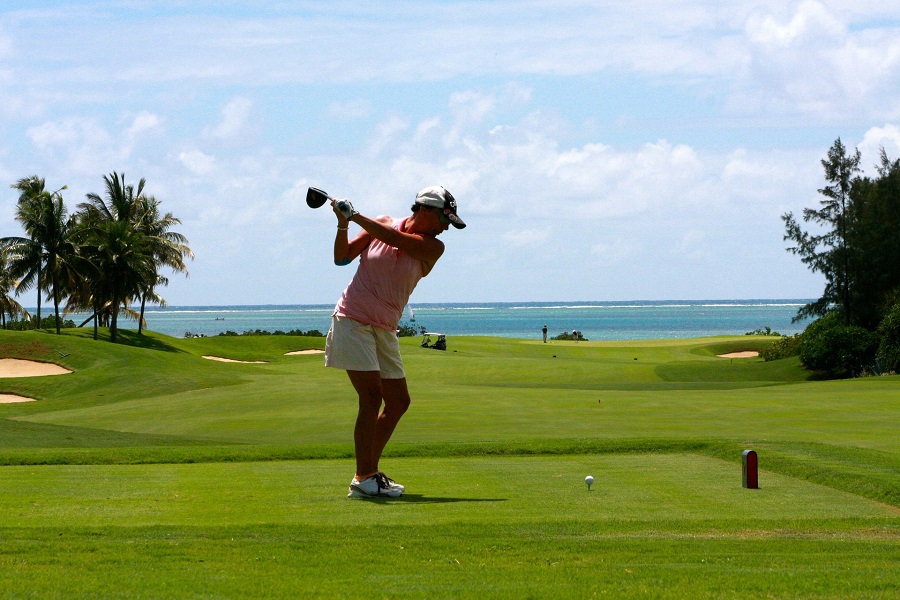 Things to Do in Hilton Head for Adults | Restaurants
Of course, a vacation needs to be fueled in some way and the restaurants in Hilton Head are perfect for refueling.
There are a number of restaurants that serve up a fine meal, and there are also restaurants with happy hours you do not want to miss. WiseGuys and 843 Restaurant both have amazing happy hour menus that include drinks.
Things to Do in Hilton Head for Adults | Golf
Part of what makes Hilton Head such a perfect vacation destination are its golf courses. There are mini-golf options for the entire family, but there are also full courses for the more competitive among us.
In fact, golf has been a part of Hilton Head since 1962. There are 24 championship courses, some public, some private in Hilton Head, all amazing.
Not only do these golf courses offer different levels of difficulty, but they also offer amazing views and the opportunity to hit a hole in one.
More Adult Travel Ideas
10 Stunning Instagram Photos to Inspire Travel to Ibiza
Best Travel Destinations for Skiing in the USA
Turks and Caicos Resorts Luxury Travel Collection