Bullet Journal Setup Ideas and Tips | BuJo Setup Ideas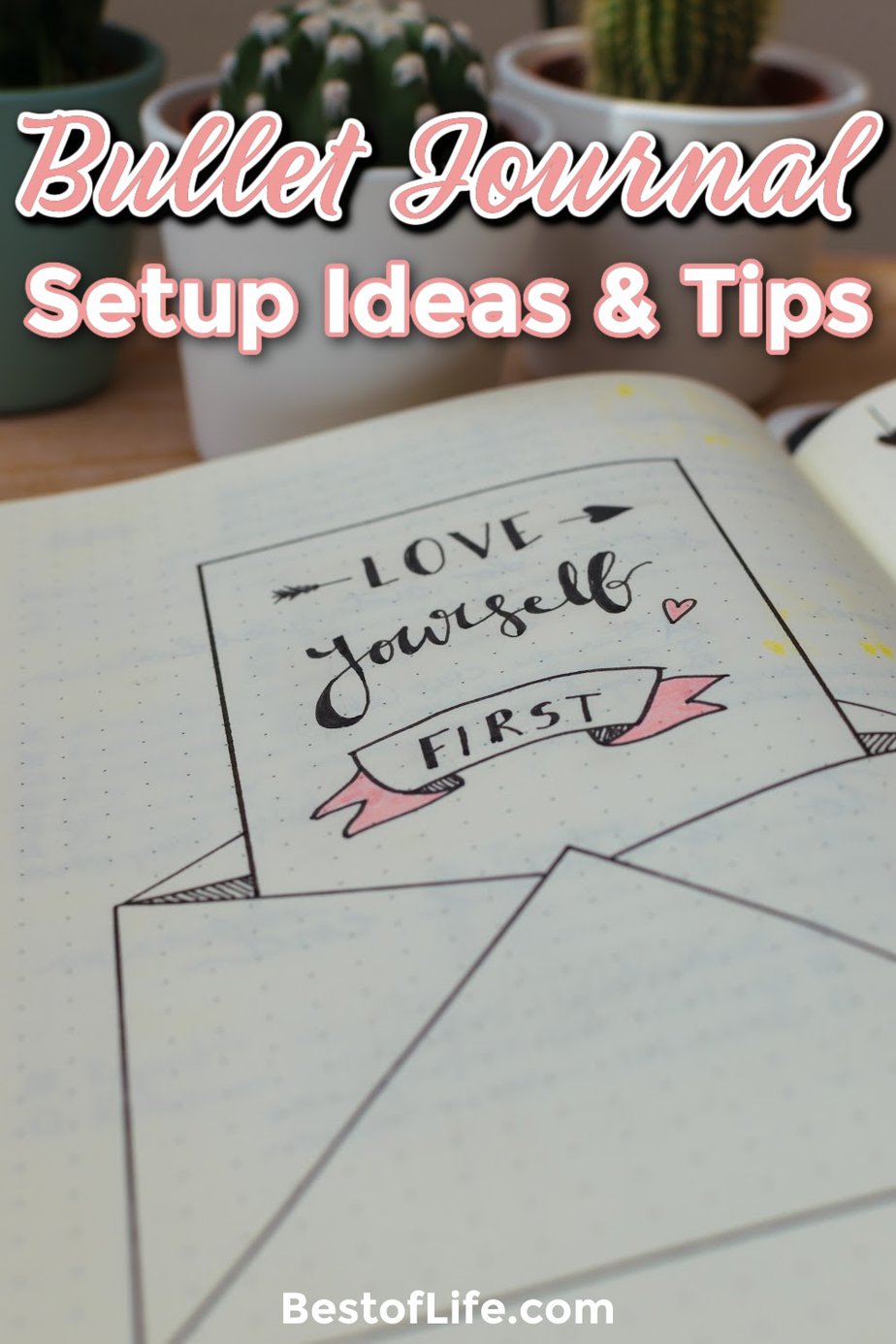 I've never set up a bullet journal so it was time to dig into this trend. I needed to figure out how bullet journals work and how to complete a bullet journal setup, how to make it work for me, and then how could I share it with others.
You don't need a ton of supplies to start a bullet journal. A steel ruler, some colorful pens, stickers, and maybe a nice journal, you'll be off to a great start in no time. You can add in washi tape, highlighters and markers to design more easy to follow bullet journal tags and a system that works for you!
Find the best way to complete your bullet journal setup today and get your life organized in a hurry. A bullet journal is a great way to organize your life. You can use them as a health bullet journal or make use of a date bullet journal.
No matter what aspect of your life you need organized, a bullet journal can help. The problem most people face is starting a bullet journal. It can be hard to figure out how it works. Luckily, there are a few bullet journal tips that can help you get started from what kind of journal to what to do when you've run out of space.
Now, all you need to do is get started with your bullet journal setup.
Bullet Journal Setup | Start With an Old Notebook
I am the type of person who will not buy something I will not use. I research as much as possible before I make that leap. If you're here, you're probably the same way! That's why before you go out and get a brand new notebook for your bullet journal, try out an old notebook first.
Any notebook would do really, especially for your first bullet journal.
The Index, logs, and task list are the most important
While almost everything can be customized in a bullet journal some things are a must. A good bullet journal setup will include an index page, logs, and a task list. These are all but mandatory if you want a good flow and an organized journal.
How you set up each section is up to you but there are a few rules to remember. The index pages are meant to help you find the information you're looking for at any given time. Logs are meant to be logs, not task lists or total records of events. Tasks lists are straightforward and will help you the most.
There's no need to get crazy…yet
If you're looking at examples of bullet journals you'll notice lots of fancy writing, colors, and washi tape. You don't need to be at that level, not yet anyway. Start off slow with strictly information tracking and organization. If you really want to get artsy and can't hold back anymore, start with doodles or colored pens and pencils.
Once you've got the organization down, you can go nuts at the craft store.
Invent your own signifiers
If you've never used a bullet journal before you probably are asking what a signifier is, it's simple. A signifier is a little symbol that you place at the start of a line of information to make it easier to find. As you start out, you'll most likely be overloading a page with a bunch of information.
Use signifiers to differentiate tasks, logs, and other random information.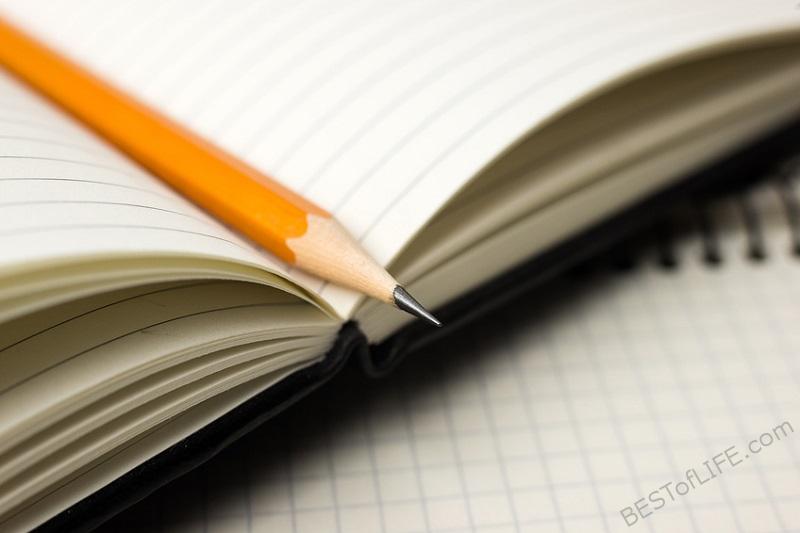 Get personal with your bullet journal
The above pages, like logs and task lists, make it seem like a bullet journal is impersonal and "business only". However, you can get personal with your journal as much as you'd like. In fact, off-topic pages are known as collections and you can use these pages for just about anything.
You can make a collection of movies to watch, friends lists, family birthdays, personal thoughts, whatever you want!
Be ready to move on to your next bullet journal
The beauty of filling one journal up is that it's time to move on to your next one. During your change of journals, you can look back at your old one and see what worked, what didn't, and fine-tune your system. There's nothing better than starting a completely new journal knowing more than you knew before.
Page numbers don't have to follow any order
The last tip and maybe most important bullet journal tip is to not freak out about numbers. The beauty of creating your own page numbers is you can mark them however you want. Say you have a task list on page number 22.
But you also have a task list on page 35. You can mark page 22 with an arrow and then page 35 to signify the next task list is on page 35! Easy and quick!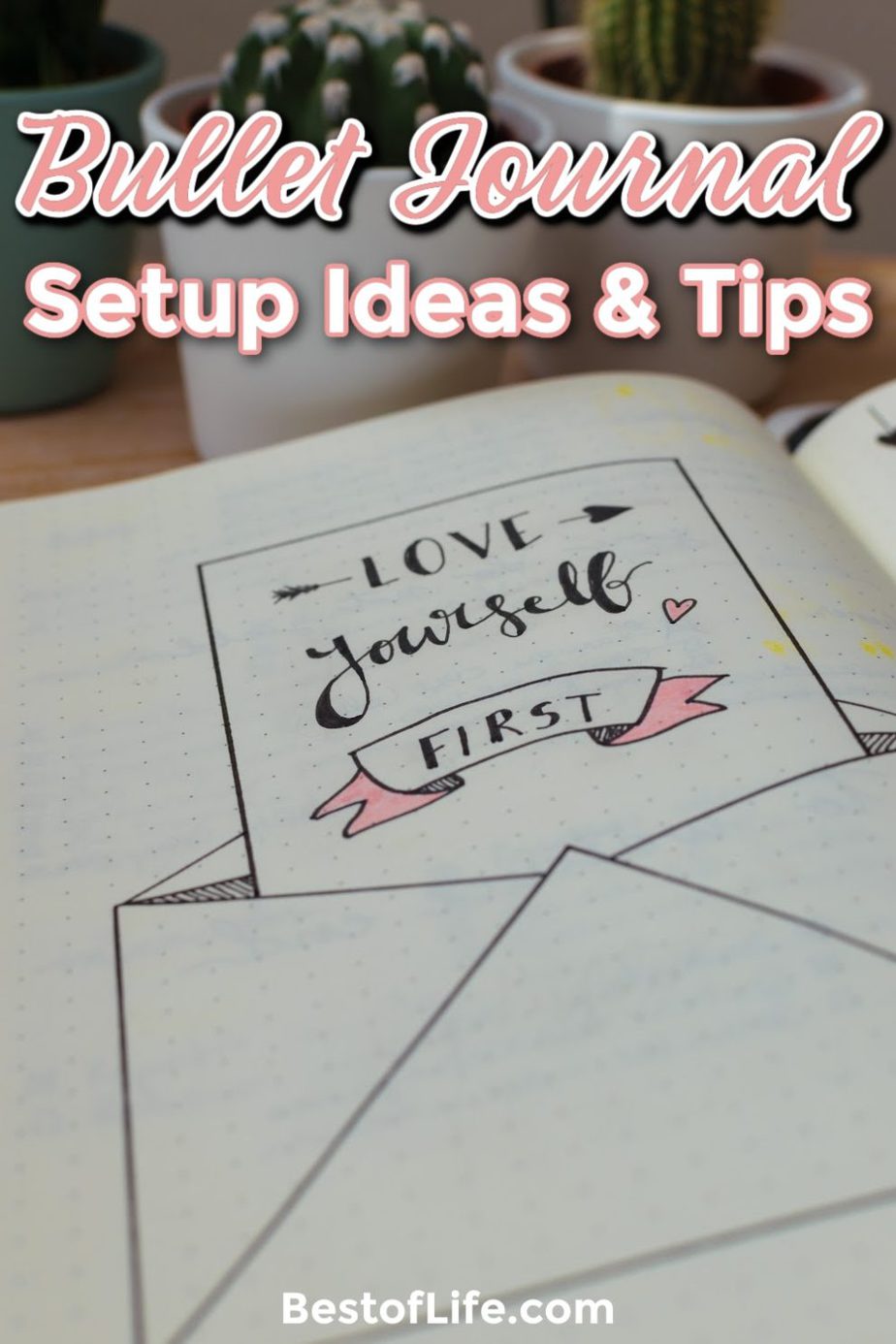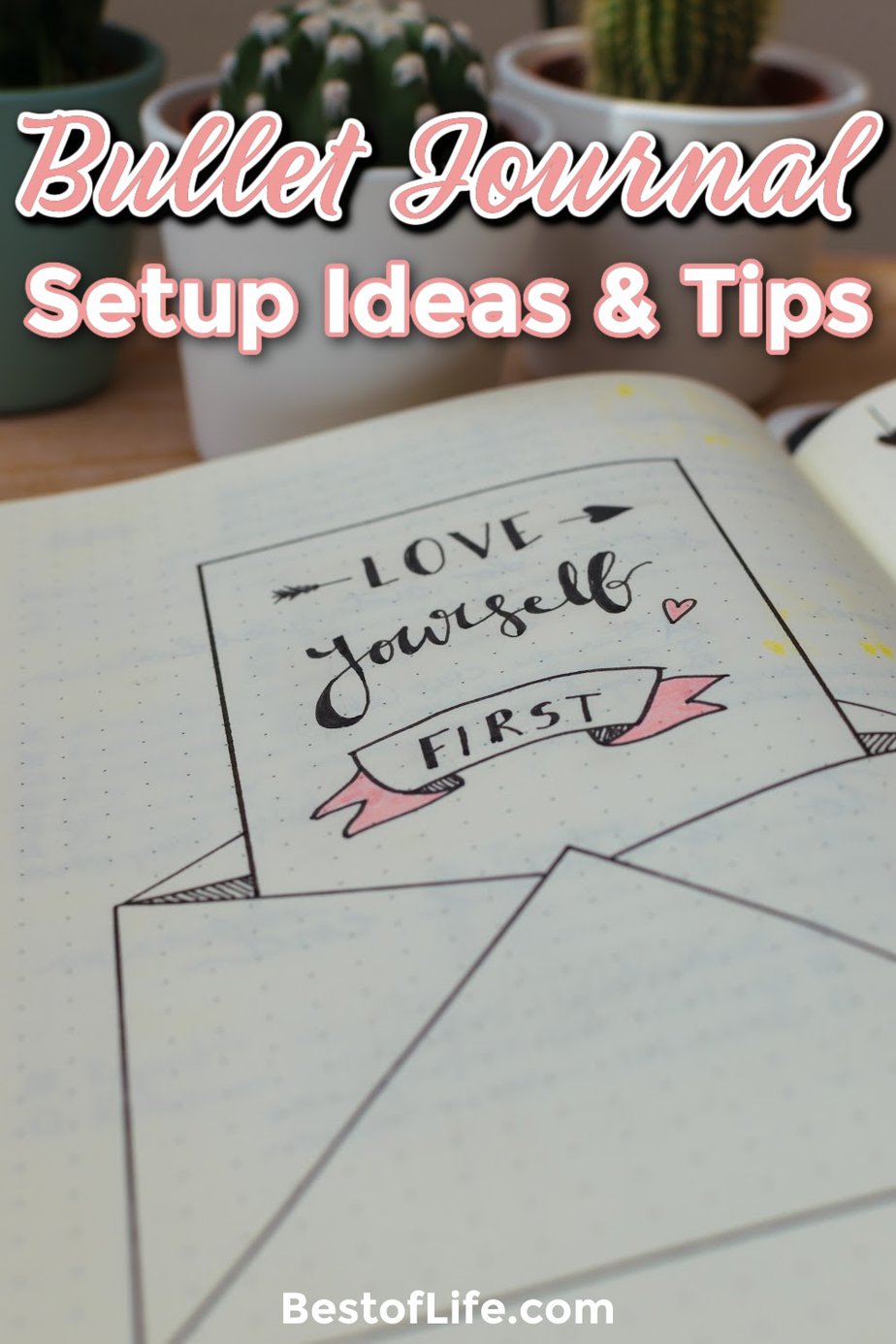 More Bullet Journal
Bullet Journal Ideas for Students | Students can benefit greatly from bullet journals. Especially since the journal can help organize their studies.
Fitness Bullet Journal | We can also use bullet journals to help with our fitness goals. There is nothing better than tracking your results and seeing the difference on paper.
Summer Bullet Journal Ideas | Summer bullet journals can help plan out trips, goals, and activities with family and friends.
Bullet Journal Work Ideas to Get Your Hustle On | Want to get your hustle on? Your bullet journal can help improve your income results.
Holiday Planning Layouts | The holidays are a crazy time of year for everyone. Any bit of organization can make a huge difference in how much you enjoy the season.