24 Wine Tasting Rooms in Downtown Napa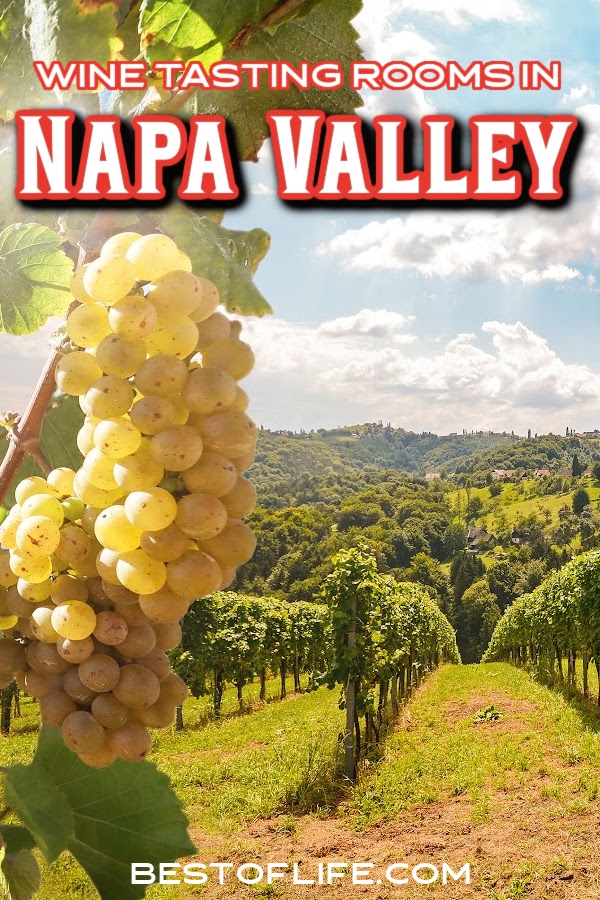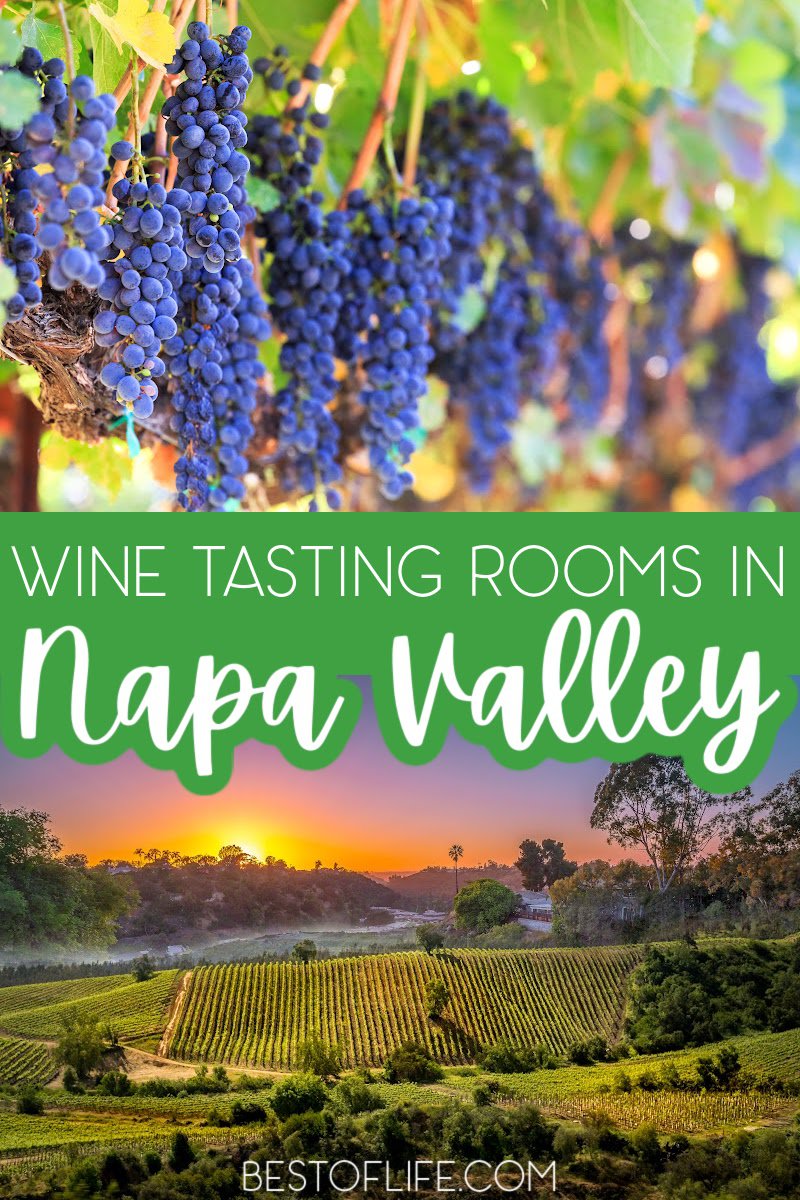 The wildfires may have given people the impression that Downtown Napa is closed to business. However, Downtown Napa is strong and welcomes guests at all locations. Even if you're not a wine connoisseur, wine tasting rooms in Downtown Napa are a fun way to spend an afternoon or evening.
Napa is known for its numerous vineyards and history in the wine industry. Vineyards scattered around have made Napa a must-see place for wine lovers everywhere. Not only is the wine aged, bottled, and sold in Napa, but people can even taste it in the same place.
Walk and enjoy Napa wines at one of their many wine tasting rooms in Downtown Napa. The many different wine tasting rooms in Downtown Napa help visitors find exactly what they're looking for. Not only can you taste some of the best Napa wines, but you can also do it in a setting that you love.
Some Napa tasting rooms are casual and perfect for large groups. Other tasting rooms in Napa are more elegant and great for date night. Once you decide on what vibe you want from your wine tasting experience in Napa, you can narrow down the search.
No matter where you land, you're guaranteed to taste some fine wines of Napa.
Downtown Napa | Housley Napa Valley | 1038 Clinton St
People travel from all around the world to Napa Valley to experience the American wine scene. But the best way to experience the scene is not just to look around. Tasting rooms allow you to get right in the middle of it all. But the best part is that you get to taste some amazing wines.
Brown Downtown | 1005 Coombs St.
As far as wine tasting rooms in Downtown Napa go, this is one of the most sophisticated. Brown Downtown was designed to be a more urban tasting room, especially in comparison to the more rustic winery property. All experiences in Napa are fun but not everyone will enjoy everything, which is why there are so many versions.
Outland | 920 Franklin St.
Outland stands out amongst the wine tasting rooms in Downtown Napa thanks to its shared, contemporary space idea. There are wines to taste from POE, Forlorn Hope, and Farella. You can spend an entire day in this tasting room if you really wanted.
Back Room Wines | 1000 Main Street
Back Room Wines provides visitors with fine flavors and brands of wines that can't be found anywhere else. You will not want to miss these wine tasting rooms in Downtown Napa. The excitement of trying something that is hard to find should be enough to put this on the top of your list of wine tasting rooms in Downtown Napa.
Napa Valley Distillery | 610 First Street
Another popular family-owned and operated micro-distillery is Napa Vally Distillery which can be found in the Oxbow Public Market. But you will enjoy the family feel of this tasting room and it is definitely a must-visit for wine fans.
Prime Cellars | 974 Franklin Street
After graduating from UC Davis, Ted Henry became one of the most popular up-and-comer winemakers in Napa. New winemakers often struggle trying to get their names out there. Tasting rooms like Prime Cellars are amazing because they give them a shot.
Cadet Wine & Beer Bar | 930 Franklin Street
Napa's biggest fan is the mind behind Cadet Wine & Beer Bar where flavors come mostly from California. You can experience what wine through the tastes of a wine professional who loves wine as much as you. In fact, some would say the wines here come from true wine lovers.
Gabrielle Collection Taste | 1000 Main Street
If the Napa Valley lifestyle is what you're looking for, you'll find it at Gabrielle Collection Taste. There is luxury, amazing flavors, and wines that you will want to bring home. Ultimately, the person coming to Napa specifically for the wine tasting rooms in Downtown Napa will need to visit the Gabrielle Collection.
Krupp Brothers Tasting Room Downtown | 714 1st St
We pay closer attention when a doctor leaves his practice to pursue his passion. Two brothers settled in the Bay Area and then discovered their passion for wine. That passion translates perfectly into the Krupp Brothers Tasting Room Downtown.
John Anthony | 1440 First St.
When people taste wine, they run the risk of falling in love with a specific taste, year, or maker. John Anthony is a fine wine shop and tasting bar in Downtown Napa. That means you get to taste wines and then head into the store and buy your favorites.
Trahan Winery | 974 Franklin St.
To get his wines out there, Chuck Custodio paired up with Prime Cellars, which is known for being one of the first tasting rooms in the Downtown Napa area. Chuck's red varietals have become well-known in Napa and the tasting room is a favorite amongst locals.
Vineyard 29 Tasting Room | 1300 1st St Suite 305
A couple discovered what was once known as Vineyard 29. The vineyard strictly grew grapes for wine and made wines. However, the vineyard was not a winery. There were no tasting rooms, no restaurants, no event centers, nothing. But the couple moved in, took the reigns, and turned it into a full-blown winery.
Oxbow Cheese & Wine Merchant | 610 First Street
Oxbow Public Market is a popular destination and you can enjoy the tastes of the area at the Oxbow Cheese & Wine Merchant. There are tastings available at Oxbow but you will walk away with some personal bottles. It's hard not to buy some of the wines after you taste them.
Capp Heritage Vineyards | 1245 First Street
The perfect ambiance of a small, intimate tasting room can be found at Capp Heritage Vineyards. Not all wine tasting rooms in Downtown Napa have ambiance, some rely strictly on the wine. Both options are fantastic but you will want to experience some of the different ambiances around Napa.
Bazan Cellars Tasting Room | 1300 Main Suites 960 Clinton St
You know those stories you hear about people who go on a vacation and discover a new life? This tasting room is a prime example of that. The owner of this tasting room visited Napa and decided it was for him. You can feel that passion in the tasting rooms and will not want to miss them.
Vintner's Collective | 1245 Main Street
The specialty of Vintner's Collective is that they pay no attention to the bigger, name-brand wines. Instead, this collective carries the smaller, boutique wines of Napa. There's nothing wrong with smaller wines, in fact, some would say the more obscure the better.
Acumen Wine | 1315 First Street
Acumen Wine brings together the flavors of the old world and brings them together with new world tastes. You can consider this as one of the wine tasting rooms in Downtown Napa as a wine fusion. The fusion is between the old and the new in the best ways possible.
Gamling & McDuck Tasting Room | 1420 2nd St
There are some stories behind the wine tasting rooms in Downtown Napa that are truly amazing. Gamling & McDuck is another one of those stories. They visited Napa, fell in love, and made it their home. But the wine they produce is something you have to experience to believe.
Mark Herold Wines | 710 First Street
A great selection of Spanish blends can be found at mark Herold Wines alongside a unique atmosphere. The atmosphere is everything in Napa. People come for the atmosphere and then move here to add to that atmosphere.
Gustavo | 1021 McKinstry Street
Gustavo was the first Latino to graduate with a degree in enology from UC Davis and that drive and determination have turned this tasting room into one of the best in Napa. In fact, you may add this to your go-to list for the next time you're in town.
Vermeil Wines | 1018 First Street
Out of all of the tasting rooms in Downtown Napa, Vermeil Wines was the 21st, and that history shows. You can see the history the moment you walk into the building. But history is something to enjoy. Napa is filled with history that comes to life in this tasting room.
Alpha Omega Collective Downtown Napa | 1245 1st St
Get ready to experience Bordeaux-inspired releases and unique flavors that come from Alpha Omega. Another wonderful aspect of wine tasting rooms in Downtown Napa is the food. Not all tasting rooms have food, but when they do, it's amazing.
Jam Cellars | 1460 First Street
Wine is the star of Jam Cellars but the costar is the music that vibrates throughout the space. There is nothing better than a night out in Downtown Napa listening to music and tasting amazing wines. The only thing that is better is tasting room hopping so you can experience as many as possible.
Riverhouse by Bespoke Collection | 604 Main Street
One of the newest tasting rooms is the Riverhouse By Bespoke Collection and it has earned its place among the best. You will not want to miss this tasting room. In fact, some may place it among the best in Napa. Be sure to stop by at least once during your next trip to Napa.
More Things to Do in Downtown Napa
10 Photos to Make you Want to Kayak Napa River | Kayaking may not be the reason you came to Napa in the first place. But that doesn't mean you should skip it altogether.
10 Things to Do in Downtown Napa for the Wine Lover | Downtown Napa is filled with activities, including wine tasting but also plenty of others.
Westin Verasa Napa Hotel – Amenities with Boutique Service | Staying in Napa is easy, there are so many options. You can choose a small bed and breakfast or go for something more luxurious.
3 Ways to Drink And Get Fit in Napa California | Staying in shape in Napa is not easy, especially with all the wonderful pairings you'll find. But it's not impossible to stay fit.
Napa River Inn: Modern Luxury with Historic Charm | Another place to stay is a small Inn. Don't discount the Inns in Napa as they have a lot more to offer than you may think.
About Napa Tourism Improvement District
Created in 2010, the Napa Tourism Improvement District (TID) is the official destination marketing organization for the City of Napa, with a mission to promote each diverse lodging property and partner in hospitality. There are currently 25 hotels/motels and 20 bed and breakfast properties operating within the city limits. Funded by a Tourism Improvement District assessment on lodging in the City of Napa, the Napa TID utilizes its website (DoNapa.com), participates in the creation of local events, and develops targeted marketing programs that drive overnight stays during the off-season and mid-week occupancy throughout the year.