30 Fall Jello Shot Recipes | Jello Shots Party Recipes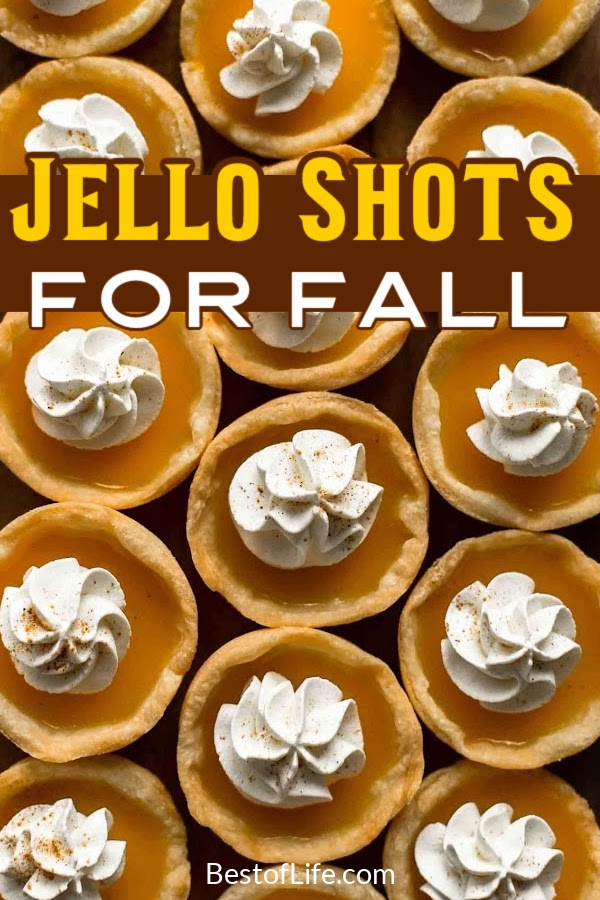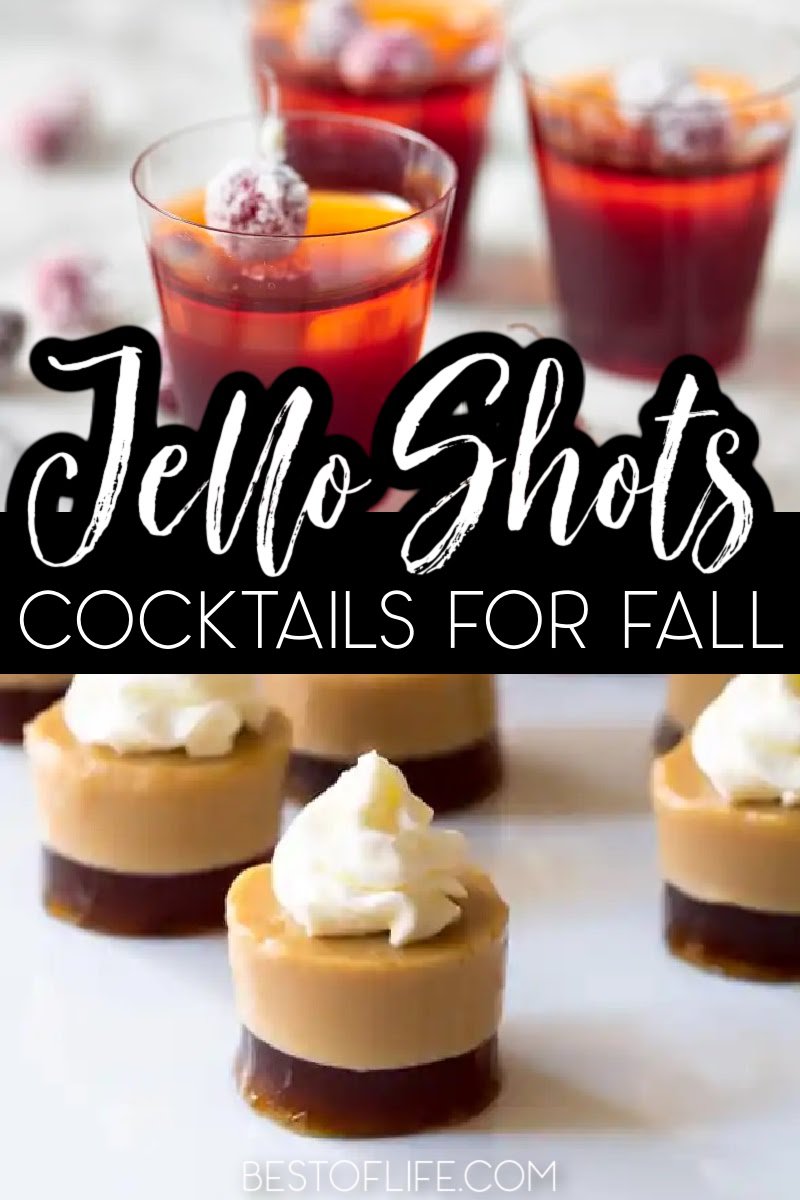 Jello shots are just like cocktails; there are recipes for every occasion. That is part of what makes jello shots so fun, besides the fact that you're getting a drink in jello form. Fall jello shot recipes take cues from the season, like apples, pumpkins, and, of course, the holidays.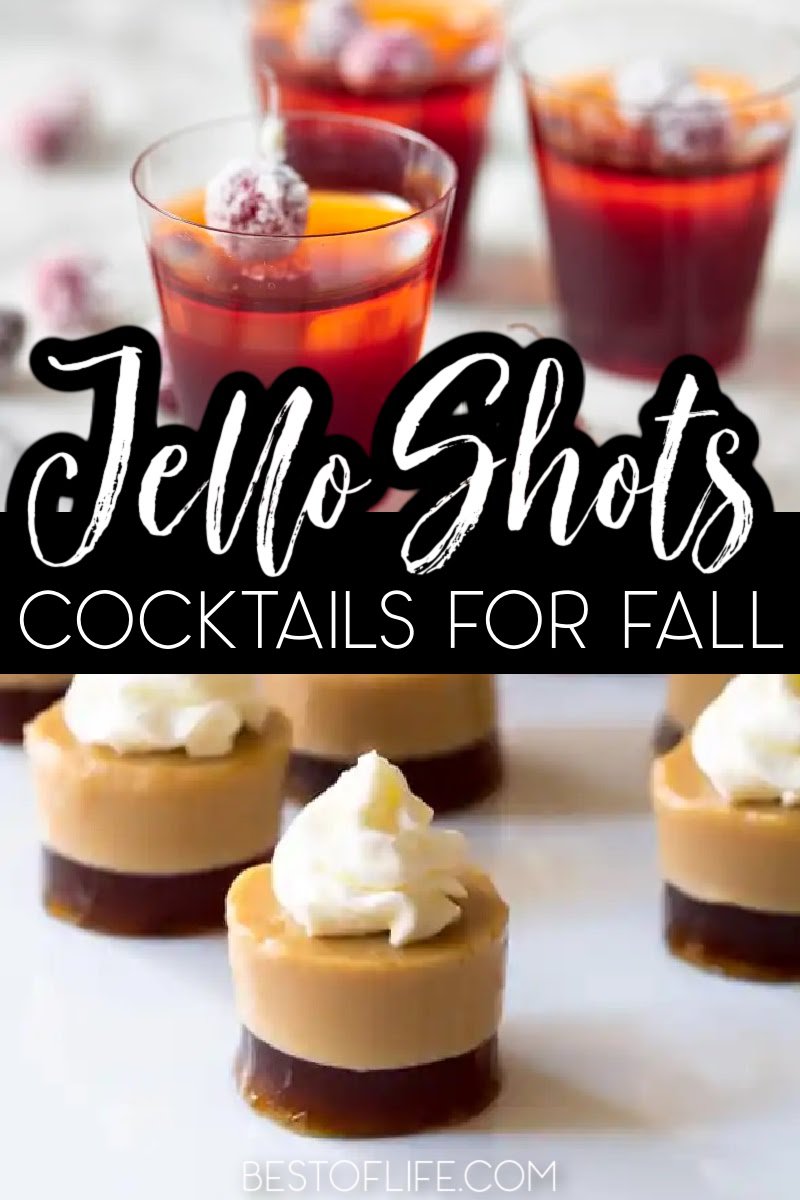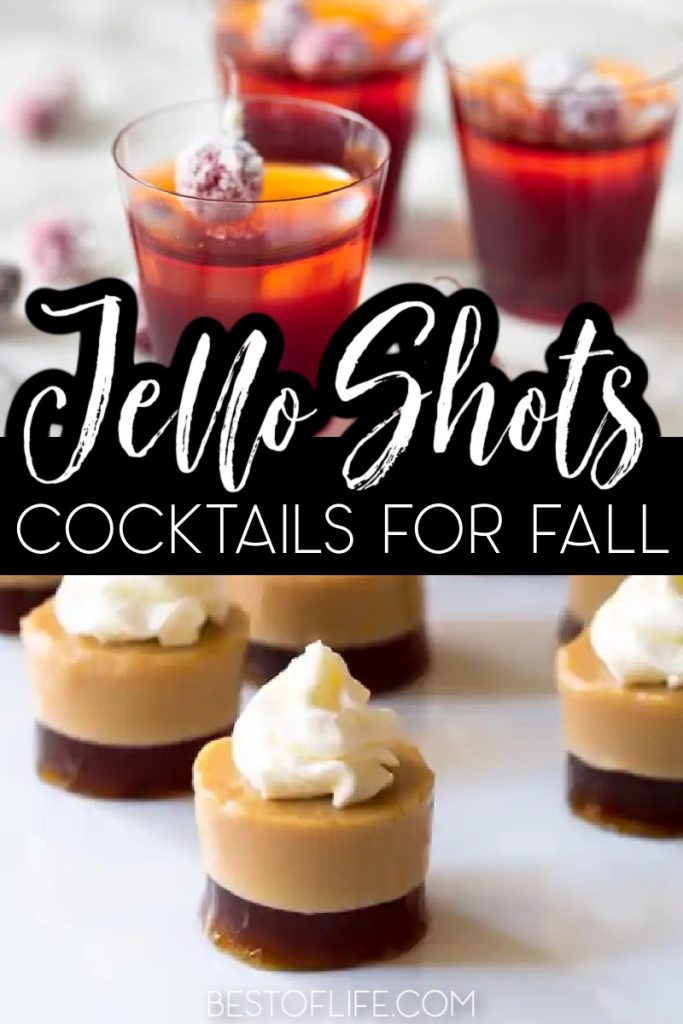 There are many ways to make jello shots, so customizing these recipes should be simple. The only thing you will need to make sure you balance out is the ice-to-beverage ratios. You can then go nuts with what you make and how you make it once you have those ratios figured out.
But there is an even easier way to get this done. Spice up those fall and winter parties with colorful fall Jello shot recipes! Enjoy these fall Jello shots with family and friends! What flavors scream the fall season, in your opinion?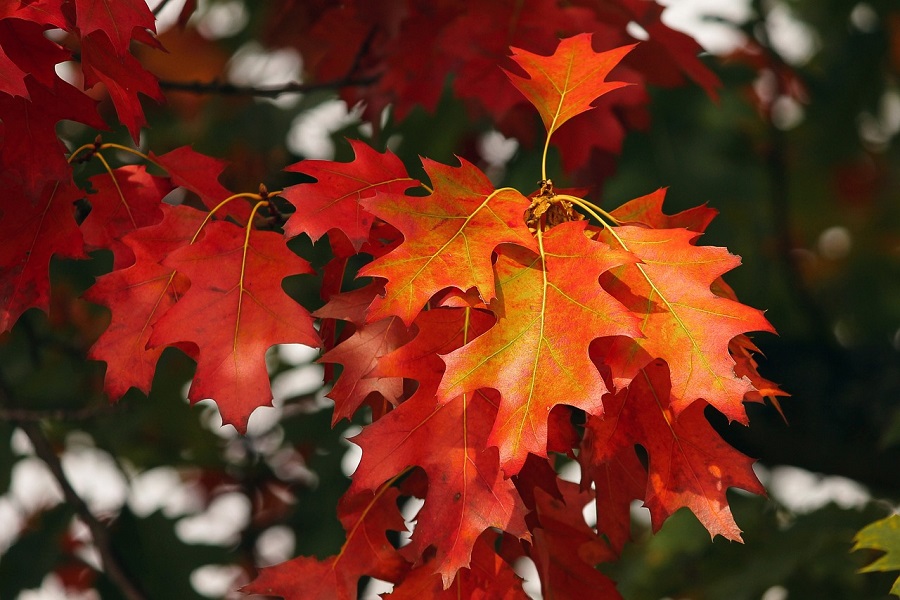 Most people will go with pumpkin, apple, cinnamon, or turkey. Everything above, besides the turkey, would make great cocktail flavors. These flavors would also make great jello shots.
Fall jello shots are filled with the flavors of the season, just like pumpkin spice or caramel apple. But the possibilities are truly endless. You could even find a way to make a jello shot that tastes like turkey.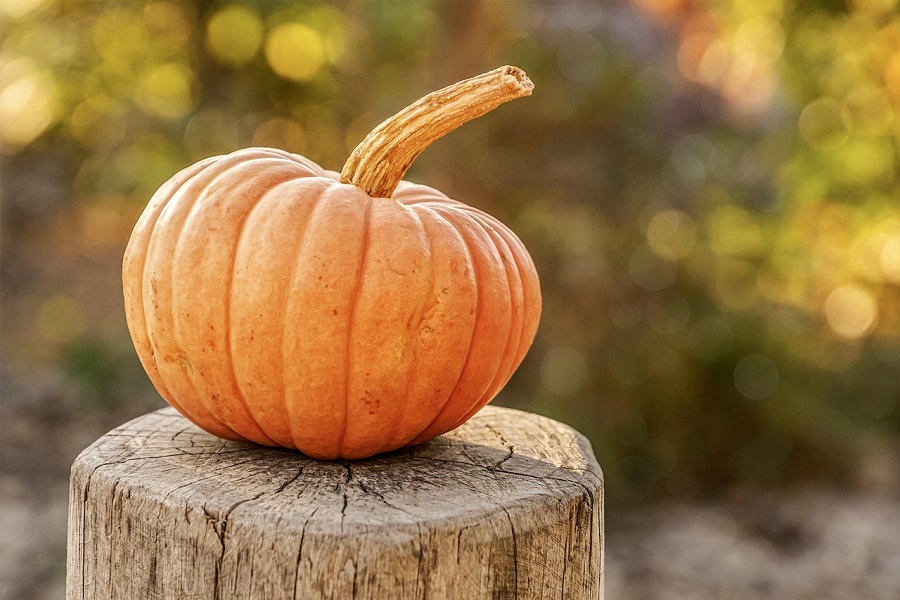 However, we wouldn't recommend that. Instead, go with something sweeter, more comforting, and cozier. Just because you're taking a shot of jello doesn't mean it has to be straight jello-flavored.
Get crazy with your recipes and enjoy the ones that others have already tested. That is the easiest way to enjoy fall jello shots. Especially since these recipes have the ratios all worked out already.
Cranberry Shots | The Best of Life
Caramel Apple Shots | The Spruce Eats
Thanksgiving Jello Shots | The Kitchn
Pumpkin Spice Latte Shots | Cooking with Janica
Candy Corn Shots | Hoosier Homemade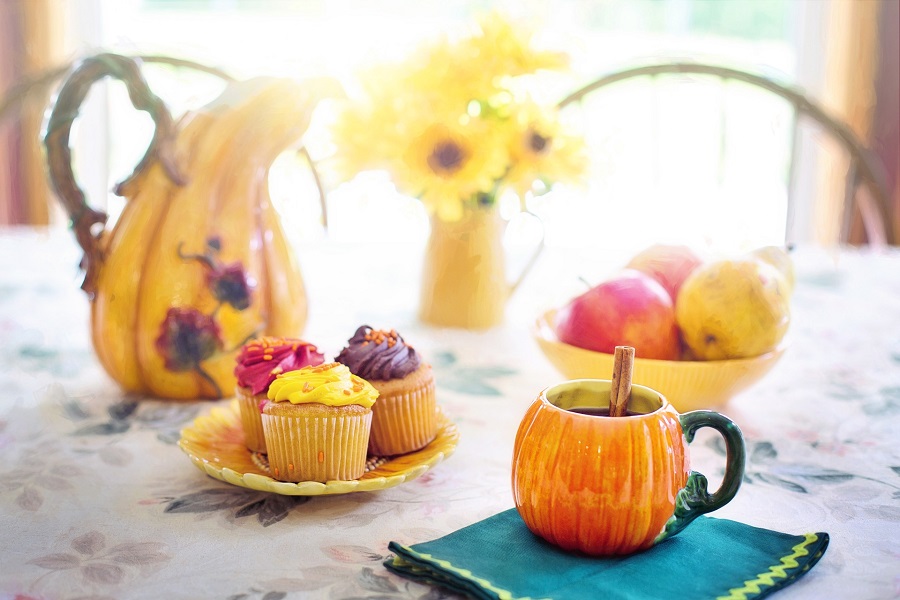 Fall Jello Shot Recipes
There are many different ways to incorporate fall into your jello shots. The easiest way is to use the flavors of the season. The only problem with that is the number of ways to use those flavors.
You could make apple jello shots five different ways, and each one would taste different. That means you may need to narrow down the recipes you use.
Baileys Irish Cream Shots | A Spicy Perspective
Pumpkin Pie Shots | The Cookie Rookie
Spiced Apple Shots | Taste of Home
Bourbon Apple Cider Shots | Feast + West
Butterscotch Shots | We Are Not Martha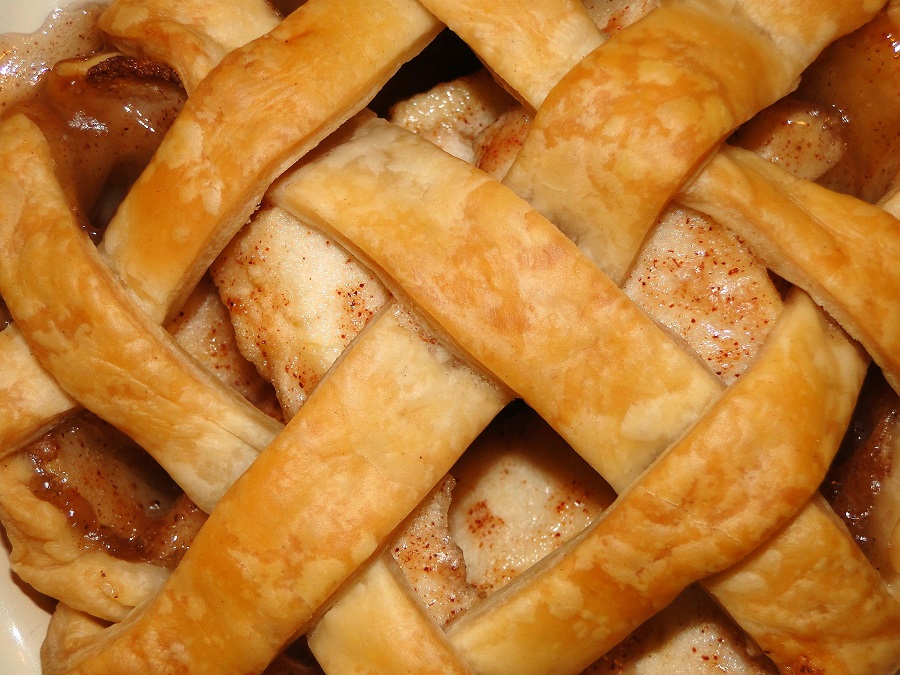 How to Make Fall Jello Shot Recipes
Luckily, all of these recipes have been tried and enjoyed. That means you don't need to mess with the ratios of liquid and ice or other ingredients. You can simply follow the recipe and end up with something truly amazing.
Not to mention, you can use these fall jello shots at your next fall event. They might liven up your Thanksgiving a bit.
Pecan Pie Shots | That's So Michelle
Bacon Bourbon Apple Shots | Bread Booze Bacon
Cranberry Shots | Delish
Apple Crisp Shots | Crafty Morning
Pumpkin Jello Jiggler Shots | Just a Little Bite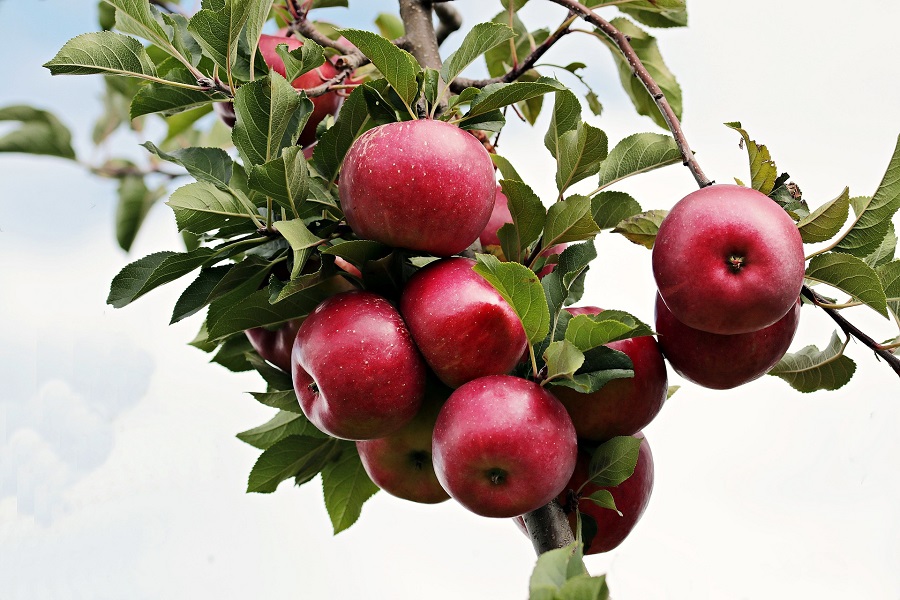 Holiday Jello Shots
There are a couple of different holidays that fall into the fall season. You could use these recipes ar any of those holidays. That makes these recipes very versatile and amazing. Of course, you don't have to stick to just the fall season.
You could use these recipes at your next summer party or even during winter.
Poison Apple Jello Syringes | Bread Booz Bacon
Cinnamon Red Hots Shots | Crafty Morning
Easy Caramel Apple Pie Shots | Frugal Hausfrau
Sangria Shots | The Domestic Rebel
Cherry Cola Shots | Sweet Tooth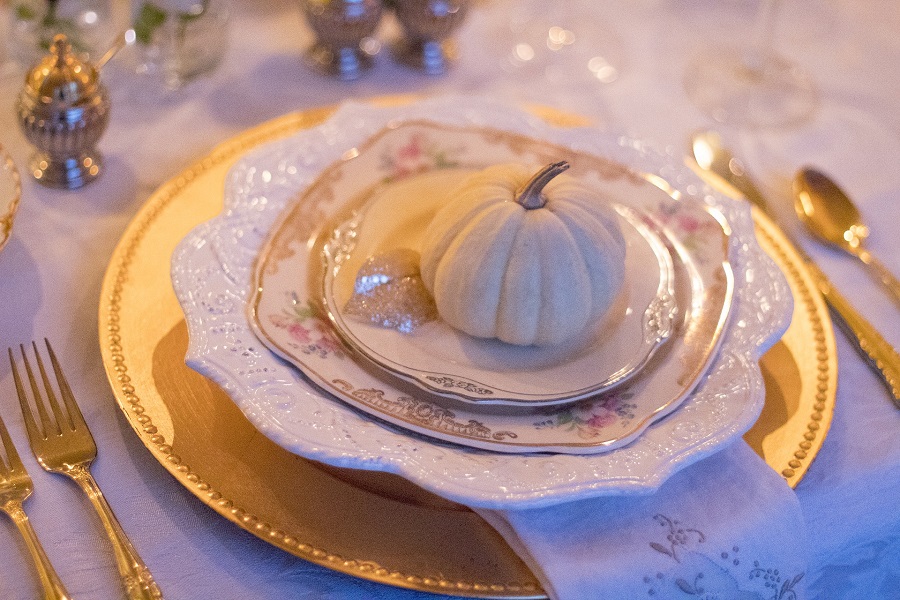 Jello Shot Tips
There are a few tips you might want to utilize before you start going off to make jello shots. The most important tip is that you have everything you need to make the shots already.
Molds, jello, a beverage, ice, and methods to cook and then refrigerate are all very important. Have some fun with it, too. You can use fun-shaped molds to pour your mixture into when you're ready.
Butterbeer Shots | Unicorn Hideout
Rum and Coke Shots | Key Ingredient
Bourbon Caramel Apple Shots | Supercall
Caramel Apple Pie Moonshine | Tablespoon
Apple Cider Gelatine Shots | My Mini Adventurer
Enjoy
The second most important tip is to have fun. Fall jello shot recipes are inherently fun to take. There is nothing more fun than eating jello and getting that feeling that drink gives. Especially if you're doing it responsibly, are of legal drinking age, and are with friends and family.
Sparkling Cider Shots | Keeping Life Sane
Berry Sour Apple Shots | Food
Pumpkin Pie Shots | Sparkles to Sprinkles
Brown Sugar Apple Shots | Delishably
Hard Apple Cider Shots | Sugar and Charm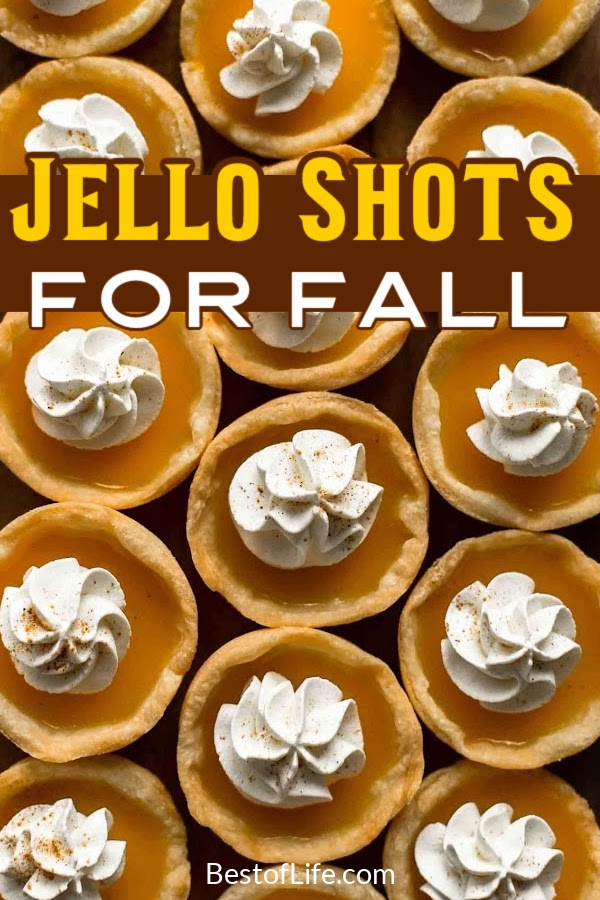 More Fall Ideas
Fall 2019 Amazon Shows to Watch | Fall is the perfect time to nestle together on the catch and binge-watch a great show provided by Amazon.
15 Fall Nail Designs to Rock Any Outfit | Fall fashion is a big deal,l but people often forget to complete the look with some fall nail art.
15 Fabulous Fall Outfits for Women over 30 | There is no age limit to look stylish, every woman can dress to impress with the right items.
30+ Pumpkin Dessert Recipes for Fall | Pumpkin is everywhere, literally, everywhere. Why not add some of that fall season to your desserts?
Instant Pot Cider Recipes | Cider is the drink of fall, and you can enjoy it in so many different ways.