Inspirational Quotes for Parents to Be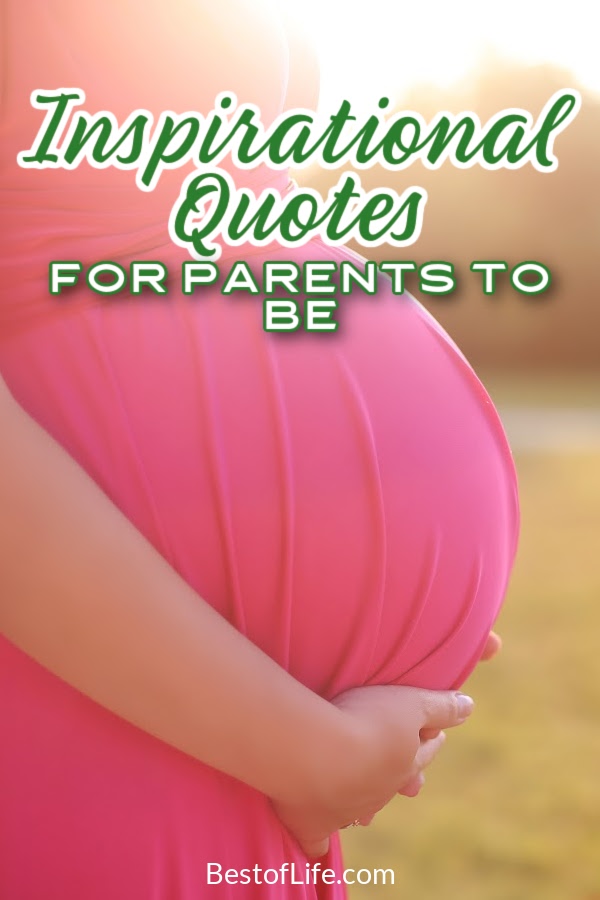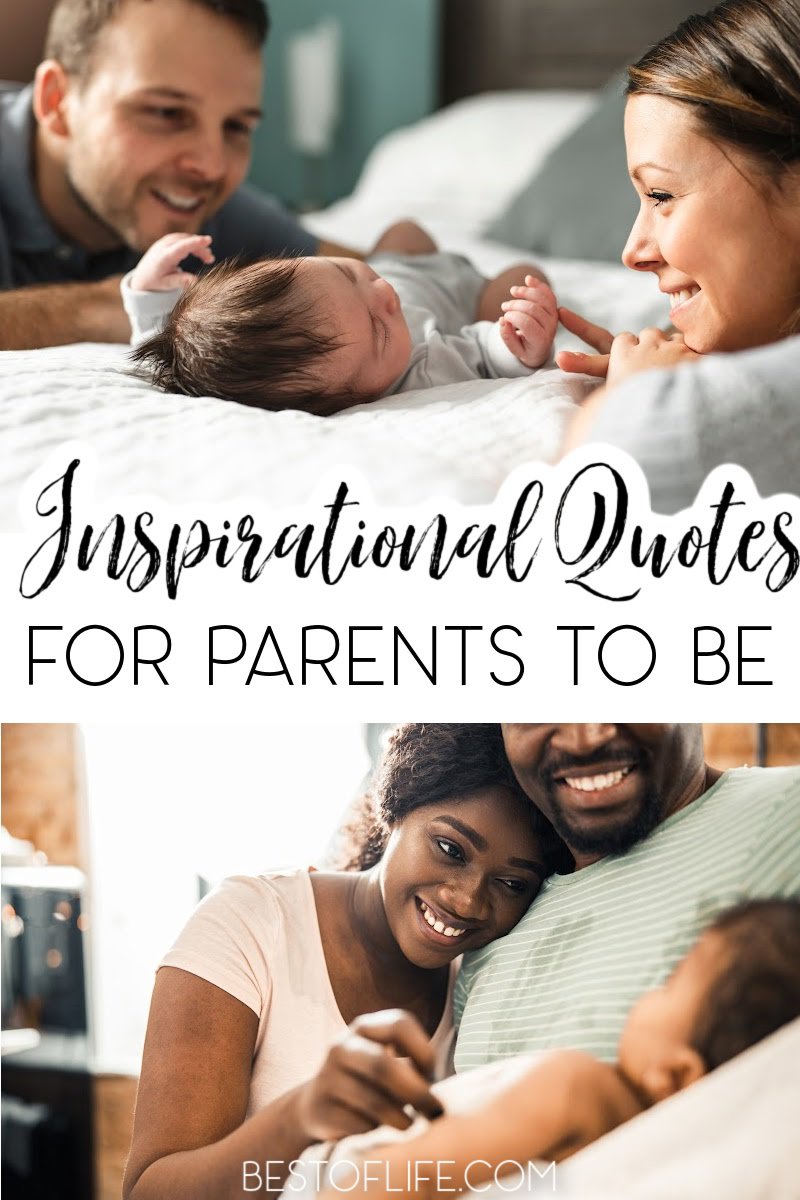 These inspirational quotes for parents to be will not come with any judgment tone to them or with a lack of confidence. Instead, you could use them just as reminders that you are not the first, the last, and that you can make it through this exciting time.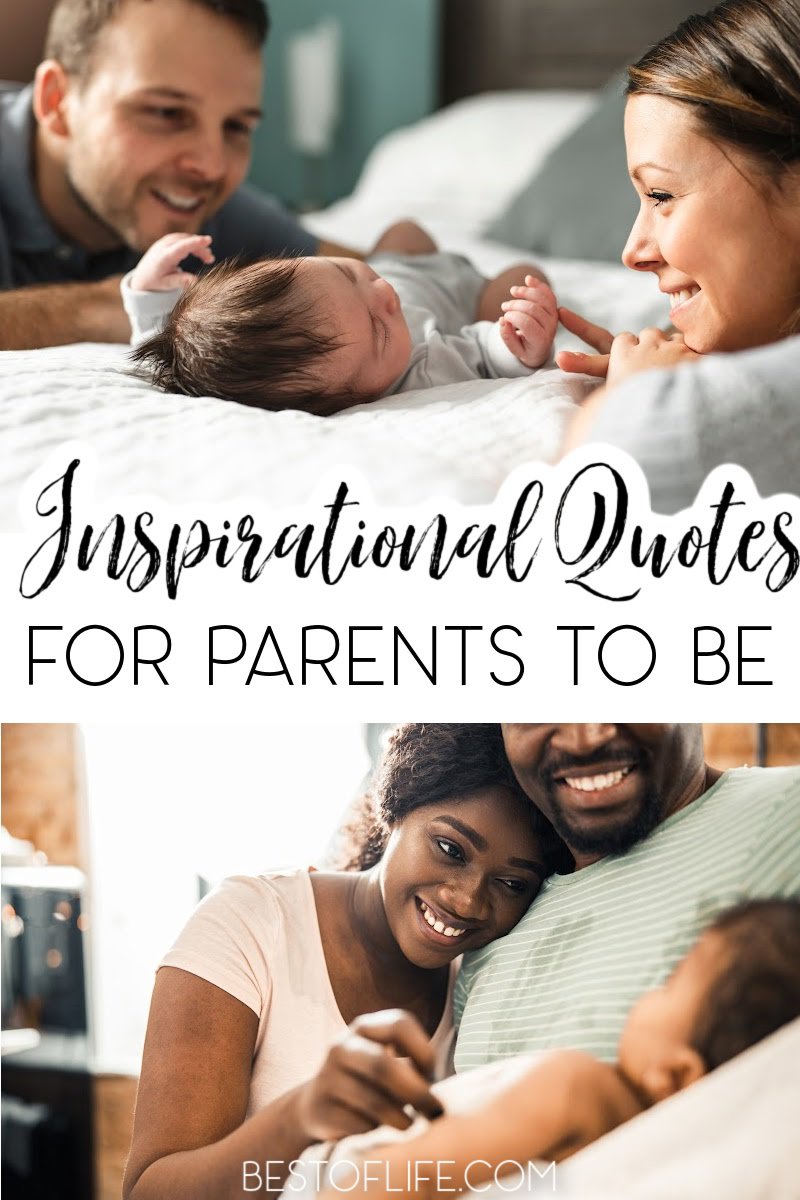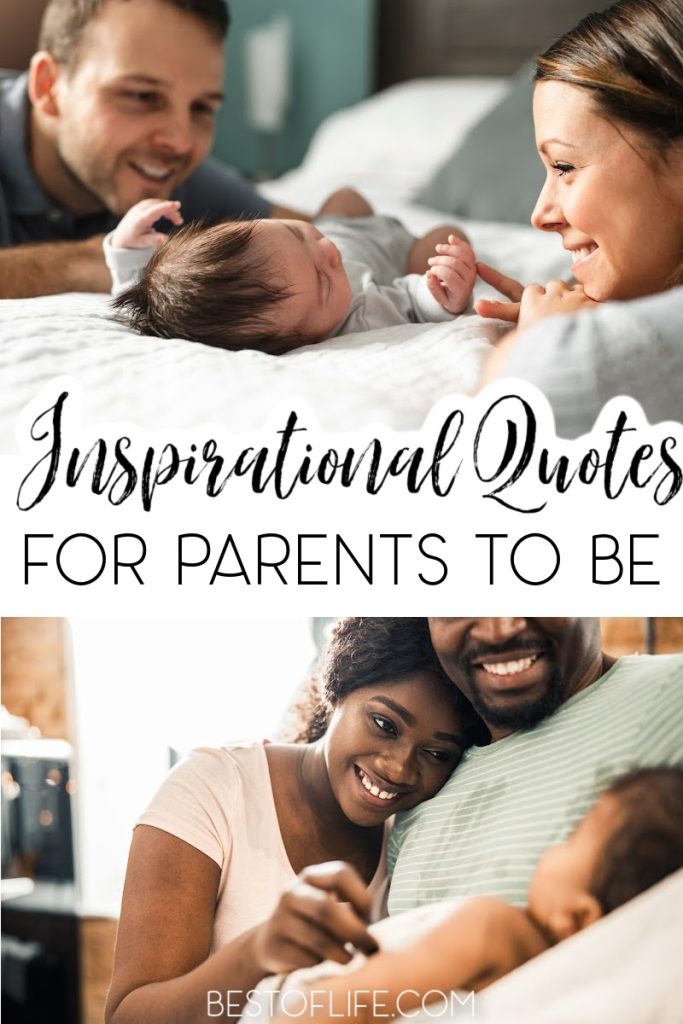 There are so many people lining up to give new parents advice on how to be a parent. That advice could be very valuable but some of it is better off unsaid. But a little inspiration can go a long way, especially for soon-to-be parents.
People can use inspiration for many different things in life and inspirational quotes for parents to be are among the most important when you are expecting. Congratulations on finding out that you're going to be a parent. There are so many things to look forward to and learn with kids in your life.
But there is also that fear of being a parent that some people experience. This time is not an easy time and should not be taken lightly. However, that doesn't mean you need to stress out about becoming a parent. Surely you will do an amazing job and there are so many tools at your disposal.
You could read books, take classes, join Facebook groups, and so much more to learn about being a parent. Inspirational quotes for parents to be are also great tools to utilize. Sometimes, all you need are some kind words to help remind you of your capabilities. You can then set out to be the world's #1 mom or dad.
Inspirational Quotes for Parents to Be
When you have children yourself, you begin to understand what you owe your parents.
What feels like the end is often the beginning.
All kids need is a little help, a little hope, and someone who believes in them.
There is no such thing as a perfect parent. So just go be a real one.
Children learn more from what you are than what you teach.
You will get so much advice and you can't possibly follow it all so follow your heart instead.
Ain't no hood like motherhood.
To understand your parents' love, you must raise children yourself.
The greatest happiness is family happiness.
First, we had each other then we had you. Now we have everything.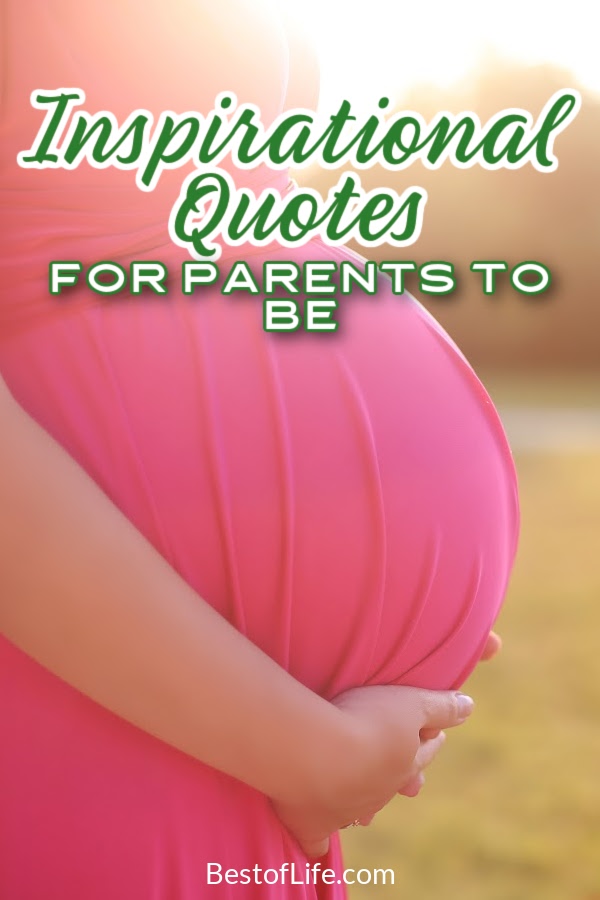 More Quotes
Best Quotes About Getting Older | Getting older is such a drag. But you can make it better with the help of laughter.
10 Positive Quotes to Live by for Couples | Couples have to stay positive sometimes and these quotes can help.
10 Mother's Day Quotes Perfect for Homemade Cards | Mothers do a lot for their families and one day just isn't enough to show our appreciation.
Short Quotes About Happiness To Brighten Your Day | Happiness doesn't require a lot. In fact, short quotes show us that happiness is easier than we may think to achieve.
Quotes About Surrounding Yourself with Happiness | You can get that happiness by surrounding yourself with happiness.