10 Best Bullet Journal Supplies on Amazon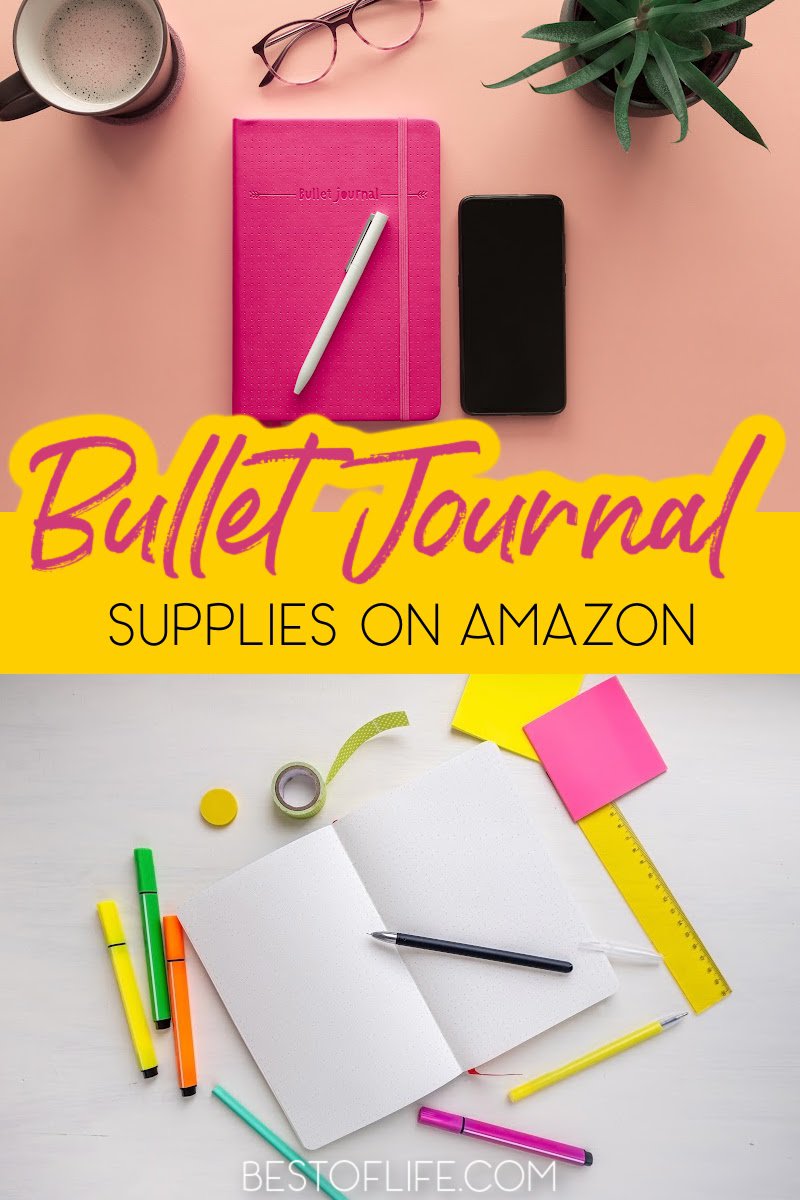 Some things on Amazon can even help you organize and improve your life. Some examples include bullet journals. There are many different bullet journal supplies on Amazon that can get you started, improve your already made journal, or even start multiple different bullet journals.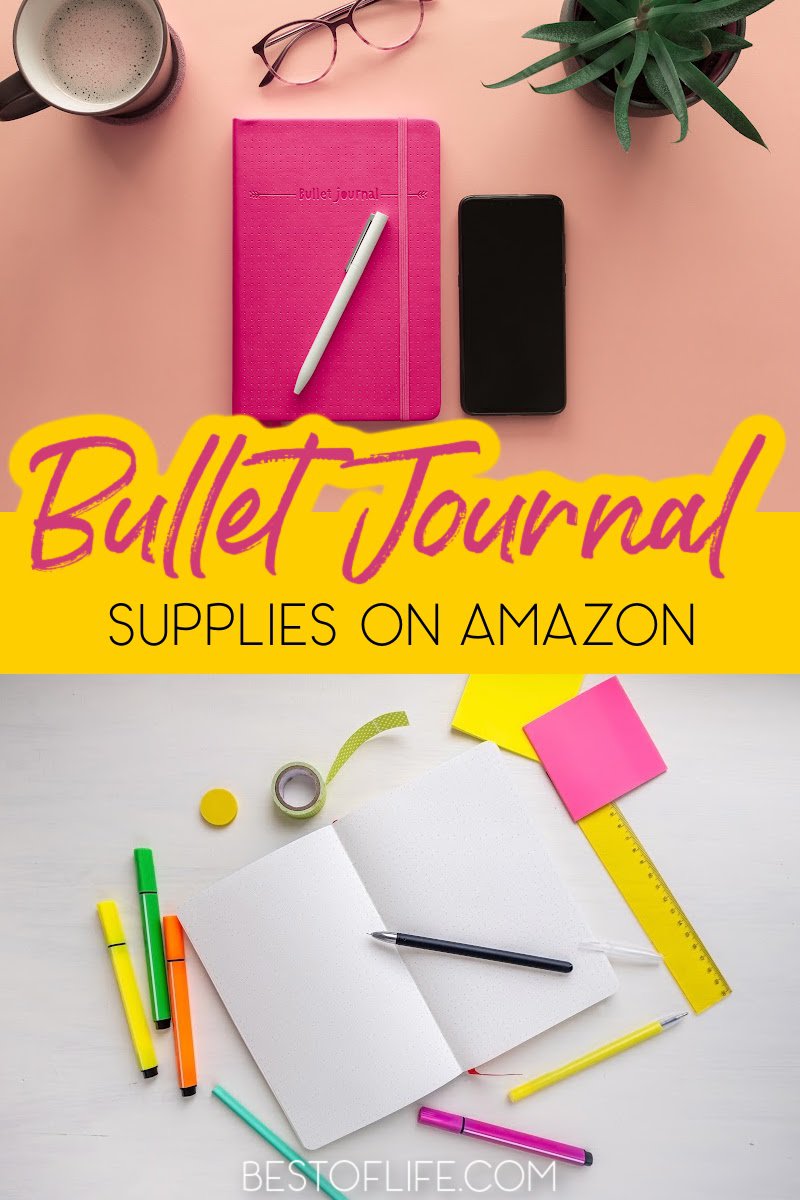 Amazon is one of the most popular online shopping sites around. Almost everything you need can be found on Amazon, ordered, and then delivered right to your door. Getting the best bullet journal supplies on Amazon is a great way to get started with a bullet journal and improve how you organize your life.
Starting a bullet journal requires specific supplies, which can all be found on Amazon. Of course, a journal is necessary, but there are so many things you can use to personalize your bullet journal.
Personalizing your bullet journal helps keep it something you want to keep up with and stops it from becoming a chore later on down the road. Finding bullet journal supplies on Amazon will also make life easier.
There isn't a need to run to the store or schedule a shopping day when you can shop on Amazon from your desktop, laptop, tablet, or smartphone.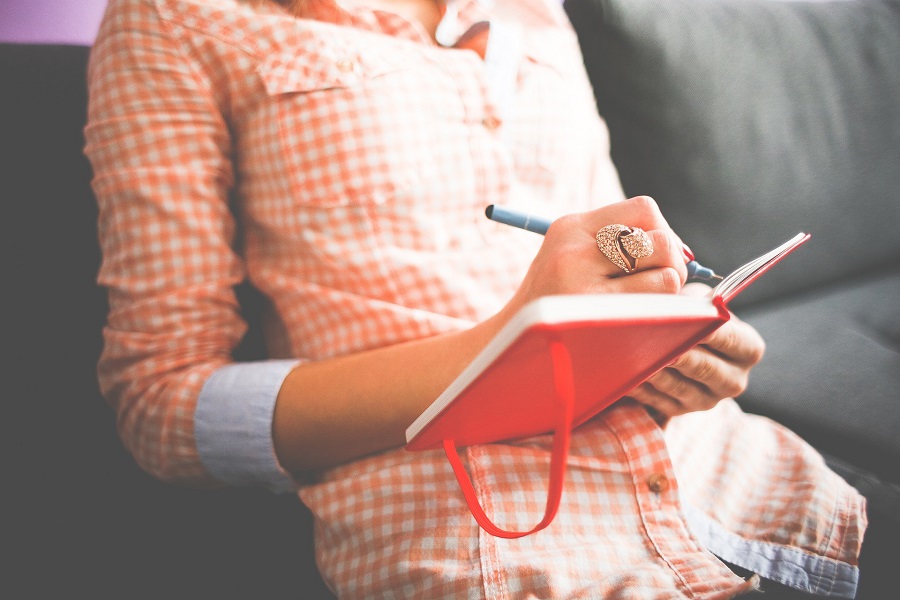 Bullet Journal Dot Grid Notebook
The first thing you'll need to start a bullet journal is a journal. Luckily, bullet journaling has become so popular that there are bullet journal supplies on Amazon that are made for bullet journaling.
In fact, there are even journals that are made for bullet journaling, like this dot grid notebook.
Bullet Journal Planner Pens
While the journal is the most important tool you'll have, the pens are the second most important. Using different colored pens will help you stay organized, coordinate better, and find things easier.
These bullet journal pens are fine-point, colored pens that will make sure no matter how messy life seems, your bullet journal looks good.
Bullet Journal Lemome Dotted Numbered Pages Hardcover
There isn't just one type of person, and there isn't just one type of bullet journal. There are many different bullet journals that fit the many different styles people have. This bullet journal set comes complete with a hardcover journal, pen holder, ruler, stickers, and more.
You can personalize almost every aspect of this set very easily.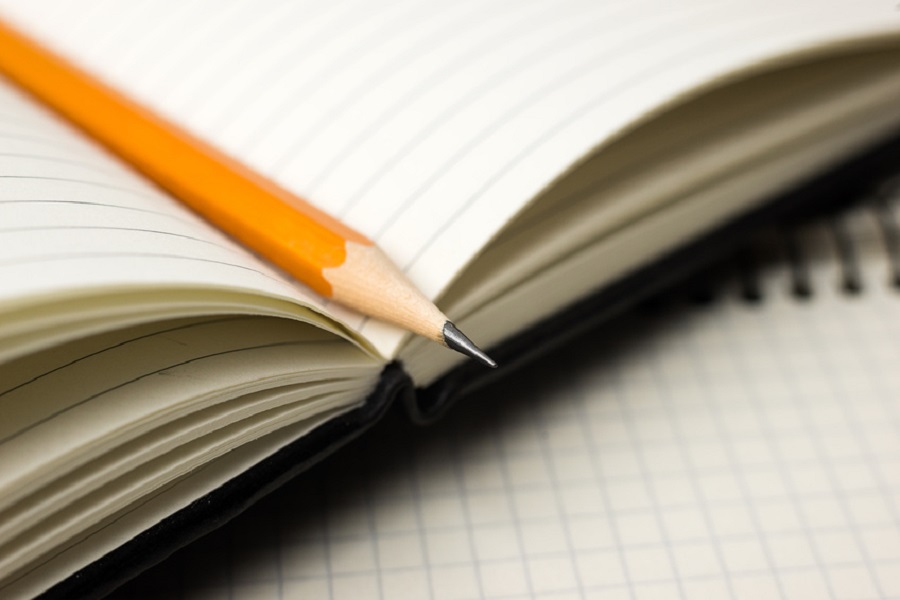 Premium UberWorks Texas Executive Notebook
For a more premium, classy bullet journal, Premium UberWorks has a leather-style bullet journal. This notebook has pages inside that are meant for bullet journaling, but the cover says class all the way.
The paper is even classy as it is made for premium fountain pens and made in Italy.
Bullet Journal Stencils
Almost all of the bullet journal supplies on Amazon are meant for personalization. But nothing adds more personality to your bullet journal than stencils. You can use bullet journal stencils to help add beautiful touches to your pages and even create beautiful headers without being too artistic.
Bullet Journal Stencil Set Banners, Dividers, & Icons
Now that your headers have more personality add more personality to your icons and sidebars with this bullet journal stencil set. A great bullet journal comes with icons and dividers as well, and these icons will be easy to spot, organize, and create.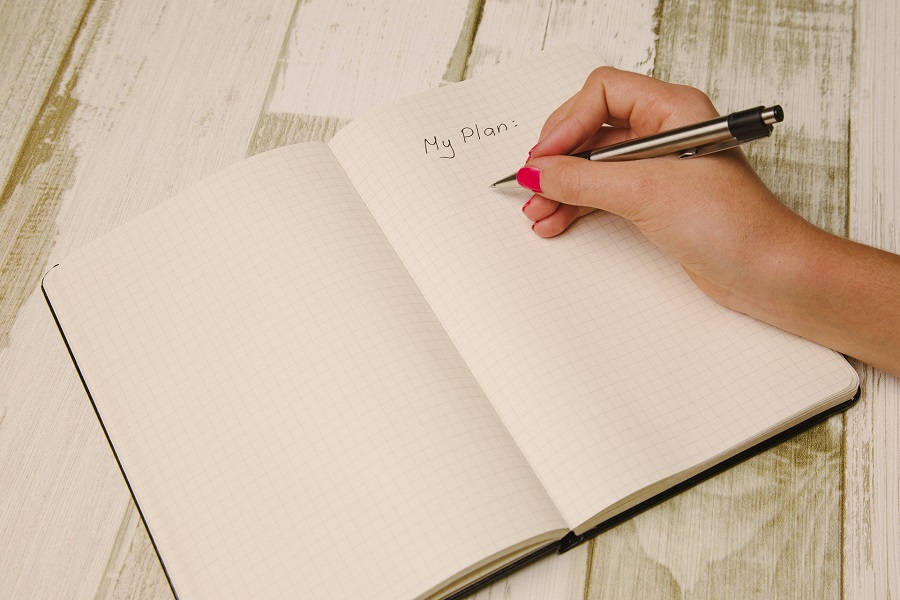 Rainbow Candy Color Skinny Slime Washi Tape
Washi Tape has become an essential part of bullet journaling. People use Washi Tape to help add color and dividers to their journals without having to use pens or pencils. These tapes are great for those who are not artistic.
Wonderful Washi Bullet Journal Set
Buying bullet journal supplies on Amazon is a great way to get started, but an even better way is to buy a full set. This full set comes with Washi Tape, colored pens, and of course, the bullet journal itself.
Hardcover Journal Set
Another full set comes with a hardcover journal with dotted pages, a pen, stickers, and a ruler. The set makes it easy to get started bullet journaling and do it in style. There are colored tabs that come with the set, so you can easily divide and find different sections in your bullet journal.
Micropens Stencils
When it comes to stenciling, fine pens work best, but not all stencils are made for fine pens. These stencils that can be found on Amazon are perfect for bullet journaling due to their size and design.
More Bullet Journal Ideas
How to Set up your Bullet Journal for the New Year | Setting up a bullet journal gets easier every time you do it.
Bullet Journal Work Ideas to Get Your Hustle On | You can use a bullet journal to help with work flow ideas that you just need to save.
Journal Setup Ideas and Tips | BuJo Setup Ideas | This is one of those times when setting up a bullet journal will require a bit of thoughtfulness.
Bullet Journal Ideas for Students | Students can benefit greatly from bullet journals and the organization they allow.
Bullet Journal Ideas to Improve Your Health | You can keep track of your health using a bullet journal.