Breakfast is the most important meal of the day when you're on a diet. The breakfast you eat will help set the tone for the rest of the day. The biggest problem people run into when making breakfast is time. Few people want to set an alarm for earlier just to get up in time to make a healthier breakfast. This is why it's important to come up with a meal plan that includes easy Whole30 breakfast recipes so you can save time in the kitchen.

Quick and Easy Whole30 breakfast recipes save time while keeping you on track with your diet and eating plan!
The Whole30 meal plan takes out all of the bad foods we eat and helps us to eat healthier in just 30 days. If all goes according to plan, we can learn and train ourselves to eat healthier. During those 30 days, your body will go through some changes that will make you feel better as well. One of the best aspects of the Whole30 diet plan is that the recipes come in all shapes and sizes. Finding easy Whole30 breakfast recipes will help you start each day right, and the rest of the day should go smoothly.
Sausage Pizza Egg Muffins | Paleo Running Momma
Apple Cinnamon Hot Cereal | Paleo Gluten Free
Breakfast Muffins | Dinner at the Zoo
Zucchini Noodle Breakfast Bowl | The Almond Eater
Breakfast Bowl | Bravo for Paleo
Banana Chia Pudding | Our Paleo Life
Monkey Salad | See Vanessa Craft
Tex Mex Sweet Potato Hash | The Real Food Dietitians
Paleo Egg Cups | A Healthy Life for Me
Blueberry Banana Breakfast Bread | Rachl Mansfield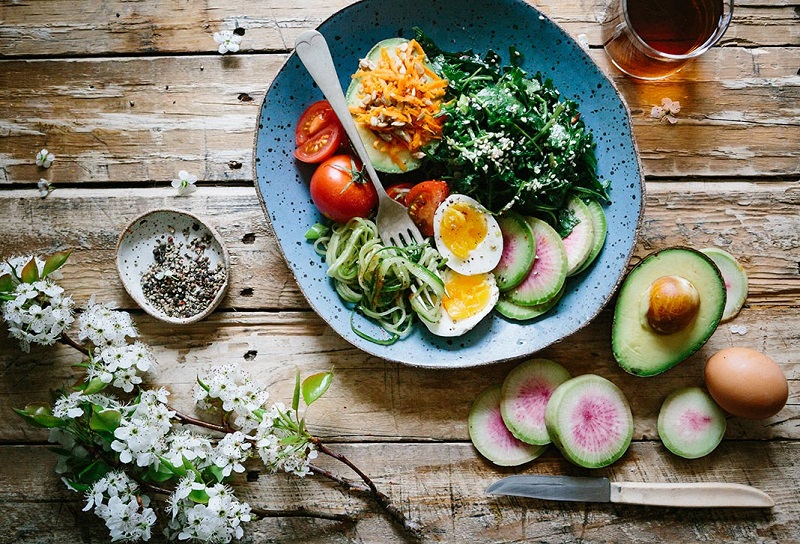 BLT Breakfast Salad | Australian Avocados
Avocado Baked Egg | Six Sister's Stuff
Sweet Potato Breakfast Stacks | The Gardening Cook
Breakfast Chicken Hash | Recipes Just 4 U
Breakfast Pizza Quiche | Jay's Baking Me Crazy
Paleo Avocado Toast | Freckled Italian
Breakfast Casserole Muffins | Thriving Home
Sausage and Cabbage Skillet | Fox and Briar
Bacon and Avocado "Sandwiches" | Fit Bomb
Granola Bars | Hedi Hearts