There are plenty of healthy cereal options available. I have no problem fixing a bowl of cereal for my children in the morning. But in the morning, I'd prefer to fill my bowl with something a little different. Something hearty, and perhaps a bit more grown up. Instead of a bowl of cereal, I like to try breakfast bowl recipes. The breakfast bowl gives the cereal bowl a whole new life, an adult life. By the way, most breakfast bowl recipes are healthy as well.
Start your day with an easy and healthy breakfast that will keep you energized with these best breakfast bowl recipes.
Making breakfast bowls can be super easy. Some items that you might want to keep on hand are almonds, walnuts, yogurt, fresh fruit, granola, dried fruit, oatmeal, and even quinoa!
Black Bean Breakfast Bowls | Fit Foodie Finds
Warm Banana Coconut Breakfast Bowl | Fastpaleo
Vegan, Gluten Free Breakfast Bowl | Contentedness Cooking
Southwest Quinoa Breakfast Bowl | Kitchn
Dark Chocolate Quinoa Breakfast Bowl | Minimalist Baker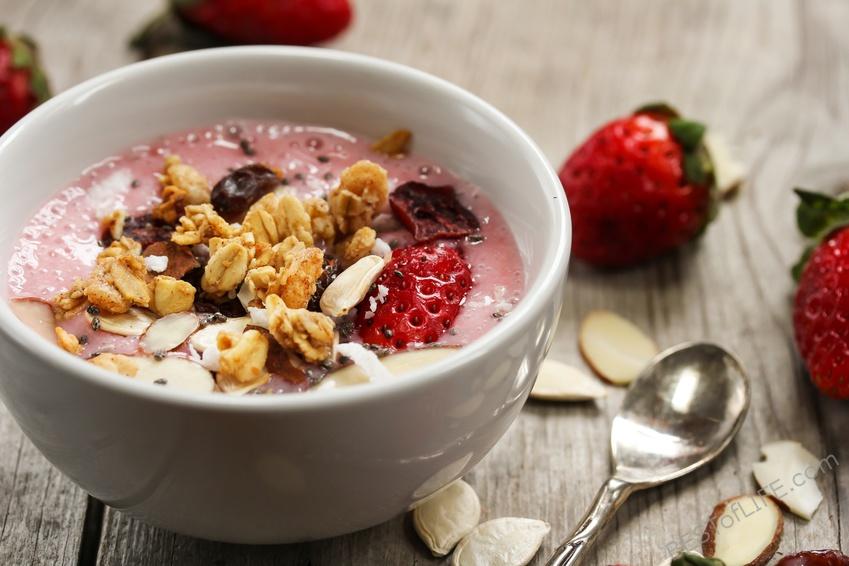 Yes, you just saw a dark chocolate recipe for breakfast and yes, it is healthy and I have proof. Dark Chocolate is healthier than most things we eat.
Red Berry Vanilla Almond Smoothie Bowl | A Latte Food
Avocado Breakfast Bowl | Allrecipes
Japanese Breakfast Bowl | Bon Appetit
Apple Pie Quinoa Breakfast Bowl | NutritioniCity
Farmers Breakfast Bowl | Tornadough Alli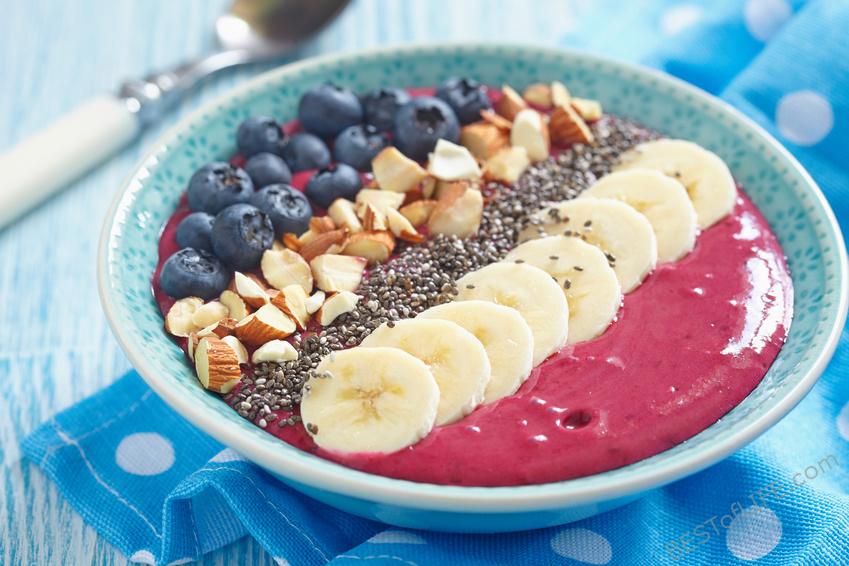 One of the reasons I like breakfast bowls is because a lot of the recipes are easy to make. I also like that there are so many recipes that are okay to eat with my lactose allergy.
Warm Green Breakfast Bowl | Sarah Glover
Raw Apple-Cinnamon & Chia Breakfast Bowl | Blissful Basil
Triple Berry Oatmeal Breakfast Bowl | Lovely Little Kitchen
Almond Cardamom Chia Buckwheat Bowl | Healthy Aperture
Kale and Butternut Squash Breakfast Bowl | The Organic Dietitian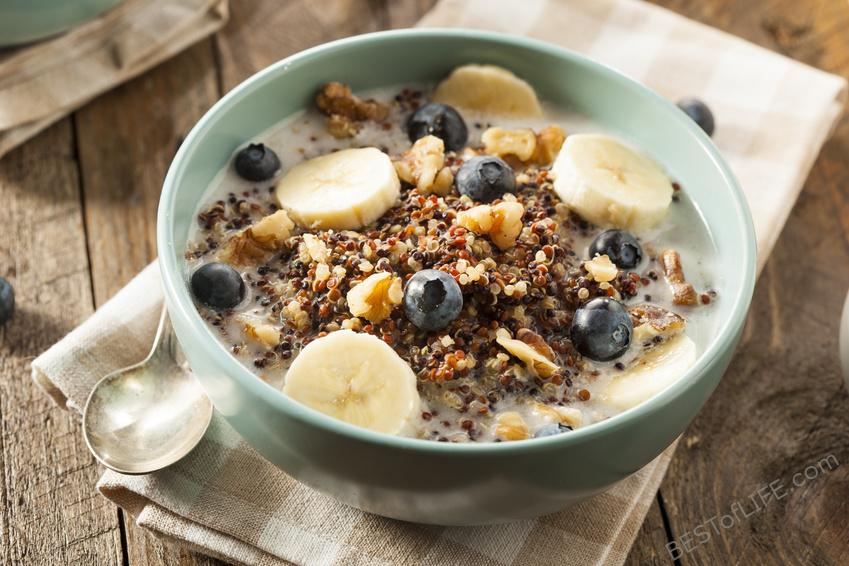 Saving time in the morning is a constant challenge, so making some of the more extravagant breakfast bowls isn't always an option. Luckily there are faster snack options.
Blueberry Muffin Granola Greek Yogurt Breakfast Bowl | Half Baked Harvest
Mango Pineapple Smoothie Bowl | Bakerita
Oatmeal Quinoa Power Bowl | Camille Styles
Chia Yogurt Breakfast Bowl | A Zesty Bite
Cottage Cheese Breakfast Bowl | The Almond Eater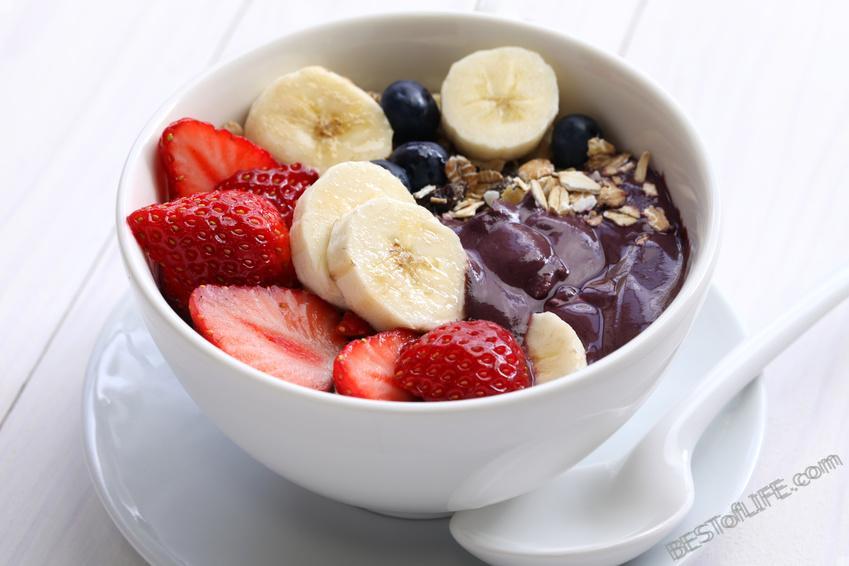 If you're looking for a way to start your day, that is healthy, delicious, and sometimes quick, then the answer can be found in a breakfast bowl.
Apple Noodle Breakfast Bowl | Athletic Avocado
Greek Quinoa Breakfast Bowl | Organize Yourself Skinny
Fiber Starter Breakfast Bowl | Yuri Elkaim
Cheesy Oatmeal and Egg Breakfast Bowl | Healthy Nibble and Bits
Maple Pecan-Quinoa Breakfast Bowl | Simply Quinoa
Save