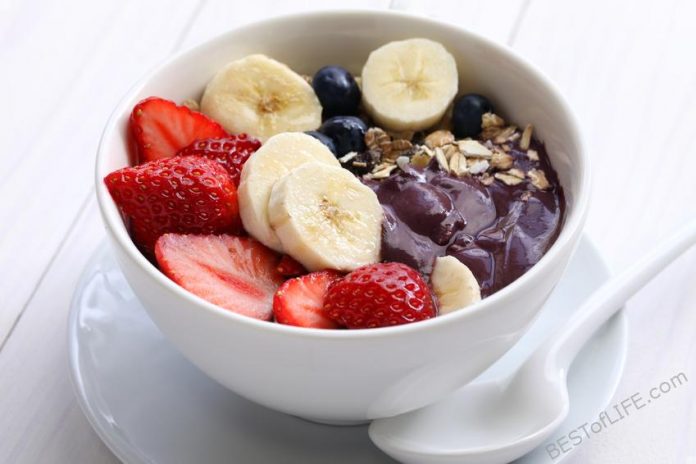 This site contains affiliate links. Please read our Policies for information.
There are plenty of healthy cereal options available. I have no problem fixing a bowl of cereal for my children in the morning. But in the morning, I'd prefer to fill my bowl with something a little different. Something hearty, and perhaps a bit more grown up. Instead of a bowl of cereal, I like to try breakfast bowl recipes. The breakfast bowl gives the cereal bowl a whole new life, an adult life. By the way, most breakfast bowl recipes are healthy as well.
Change the way you use the cereal bowl and try some breakfast bowl recipes.
Making breakfast bowls can be super easy. Some items that you might want to keep on hand are almonds, walnuts, yogurt, fresh fruit, granola, dried fruit, oatmeal, and even quinoa!
Black Bean Breakfast Bowls | Fit Foodie Finds
Warm Banana Coconut Breakfast Bowl | Fastpaleo
Vegan, Gluten Free Breakfast Bowl | Contentedness Cooking
Southwest Quinoa Breakfast Bowl | Kitchn
Dark Chocolate Quinoa Breakfast Bowl | Minimalist Baker