Best Quotes About New Beginnings After Divorce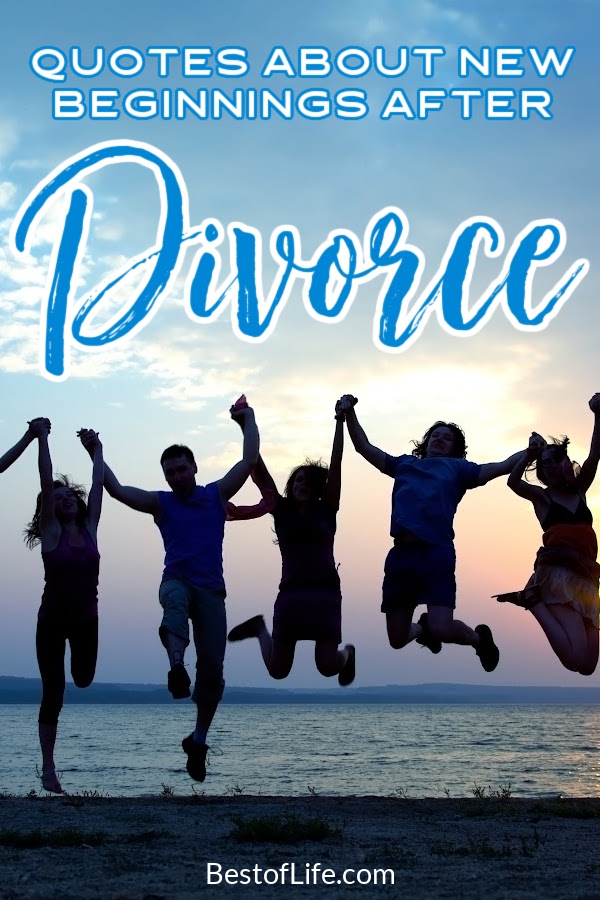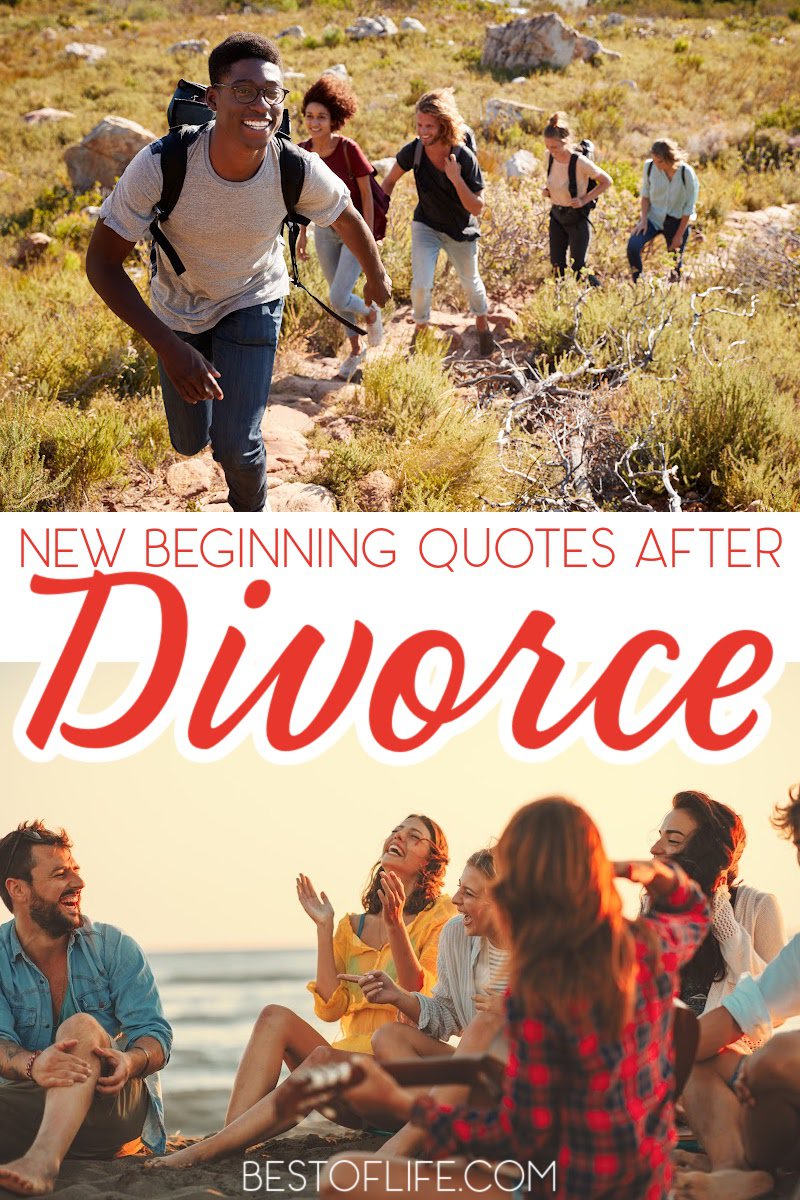 Divorce is hard to talk about. Some people may consider it the darkest time of their lives, while others think it's the beginning of another. There are some good reminders of that idea in quotes about new beginnings after divorce.
Quotes about new beginnings after divorce can help us remember that life goes on, and now there's room for more in our lives. What does it mean to go through a divorce? It feels like the end of the world, which begs the question, how could the end of the world be a good thing?
Well, luckily, it isn't the end of the entire world, just the end of that world you had built with someone else. It sounds harsh, but it is actually quite the opposite when you think about it clearly. The world outside the one you made is still there, it is still moving and is still open to you.
You can take advantage of that world and start building a new one. In fact, this is an excellent chance to consider the things you missed while you were married and figure out how you want your life to go moving forward.
You can start taking classes, move to a place you've always wanted to live, have new experiences, meet new people, enjoy your life because life is for living. Use these quotes about new beginnings after divorce to inspire you and motivate you to push forward and start anew.
Quotes About New Beginnings After Divorce
"When we deny our stories, they define us. When we own our stories, we get to write the ending." -Bernie Brown
"Letting go doesn't mean that you don't care about someone anymore. It's just realizing that the only person you really have control over is yourself." -Deborah Reber
"Nobody can make you feel inferior without your consent." -Eleanor Roosevelt
"Sometimes good things fall apart so better things can fall together." -Marilyn Monroe
"Divorce isn't such a tragedy. A tragedy's staying in an unhappy marriage, teaching your children the wrong things about love. Nobody ever died of divorce," -Jennifer Weiner
"..And so rock bottom became the solid foundation on which I rebuilt my life," -J.K. Rowling
"In college, I had a Latin course in college, and one day the word 'divorce' came up. I always figured it came from some root that meant 'divide.' In truth, it comes from 'divertere,' which means 'to divert.' I believe that. All divorce does is divert you. – Mitch Albom
"You can come at it very aggressively and blame and blame. Or you can put yourself in the garage, so to speak. Take yourself apart and clean off the bits. Reassemble." -Chris Martin
"When two people decide to get a divorce, it isn't a sign that they 'don't understand' one another, but a sign that they have, at least, begun to." -Helen Rowland
"Freeing yourself was one thing, claiming ownership of that freed self was another." -Toni Morrison
More Quotes
Quotes About Change for the Better | Change in life is inevitable; we can hope for the best but we should always prepare for the worst. Sometimes, quotes can help us with that prepared hope.
Best Quotes About Direction and Purpose | Direction and purpose may not always stay the same throughout our lives, but they will always help us live our lives.
Uplifting Quotes for Women and Men | Quotes are powerful things that can move mountains and lift us up to a happier place.
Inspirational Quotes About Life | There is nothing wrong with needing a little inspiration from time to time.
Positive Quotes to Make you Smile | Positivity is important, even when everything around us feels absolutely negative and like it will never change.