How to Make a Charcuterie Board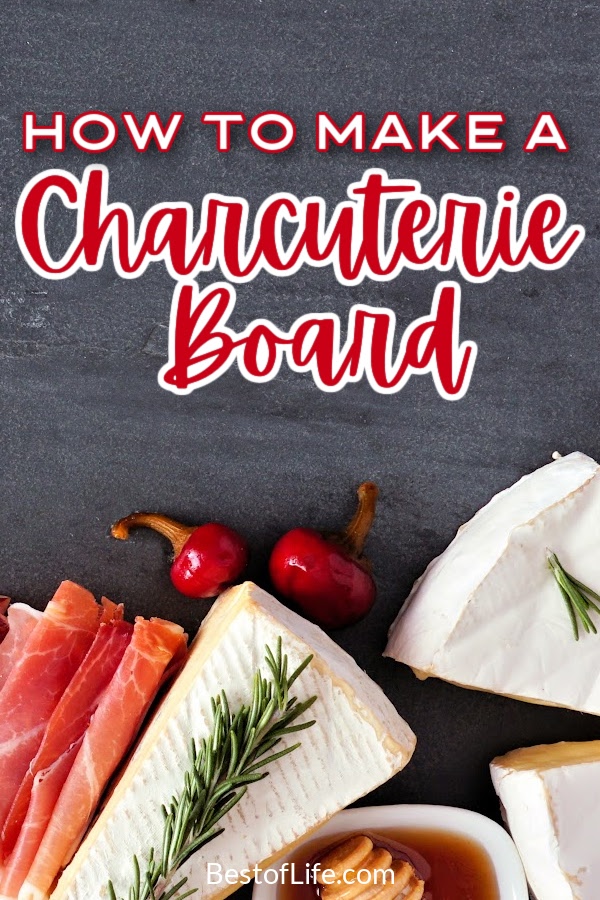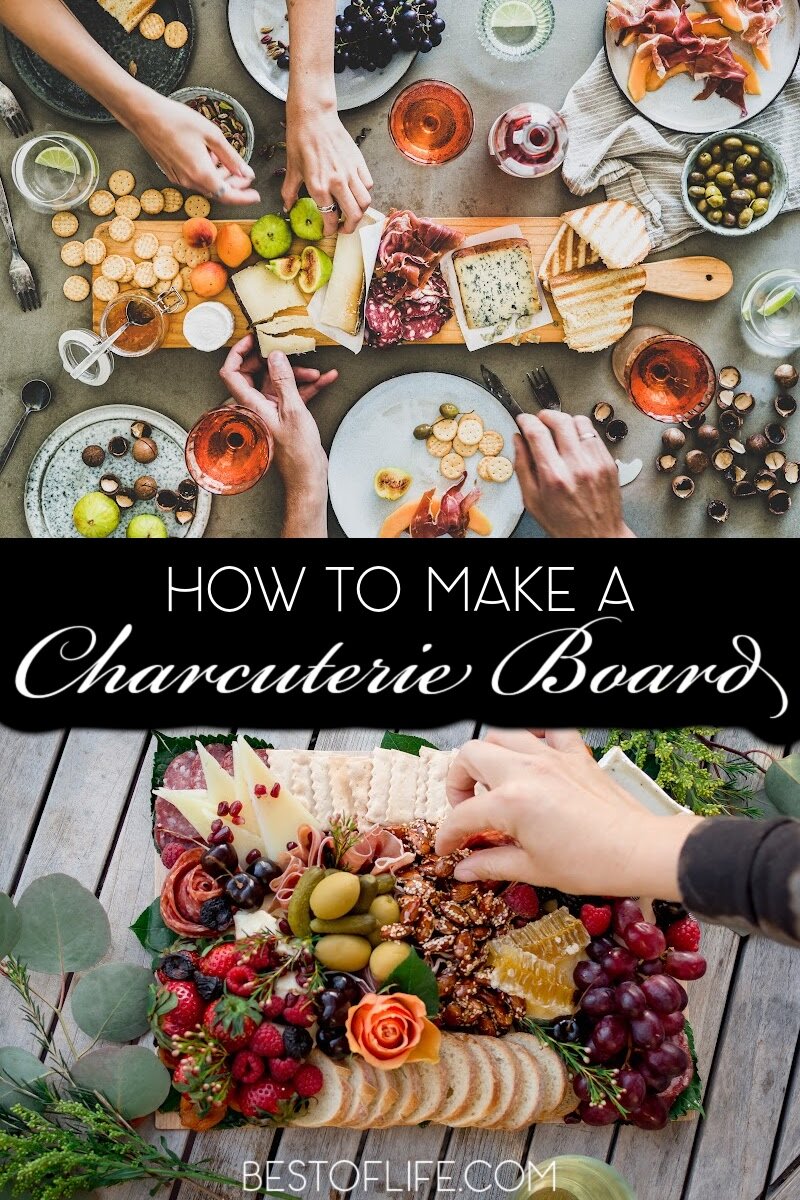 People often use charcuterie boards to provide finger foods that pair well with wine. However, you don't have to be serving wine to have a charcuterie board handy at a party. You should know how to make a charcuterie board before you start planning what to pair with what.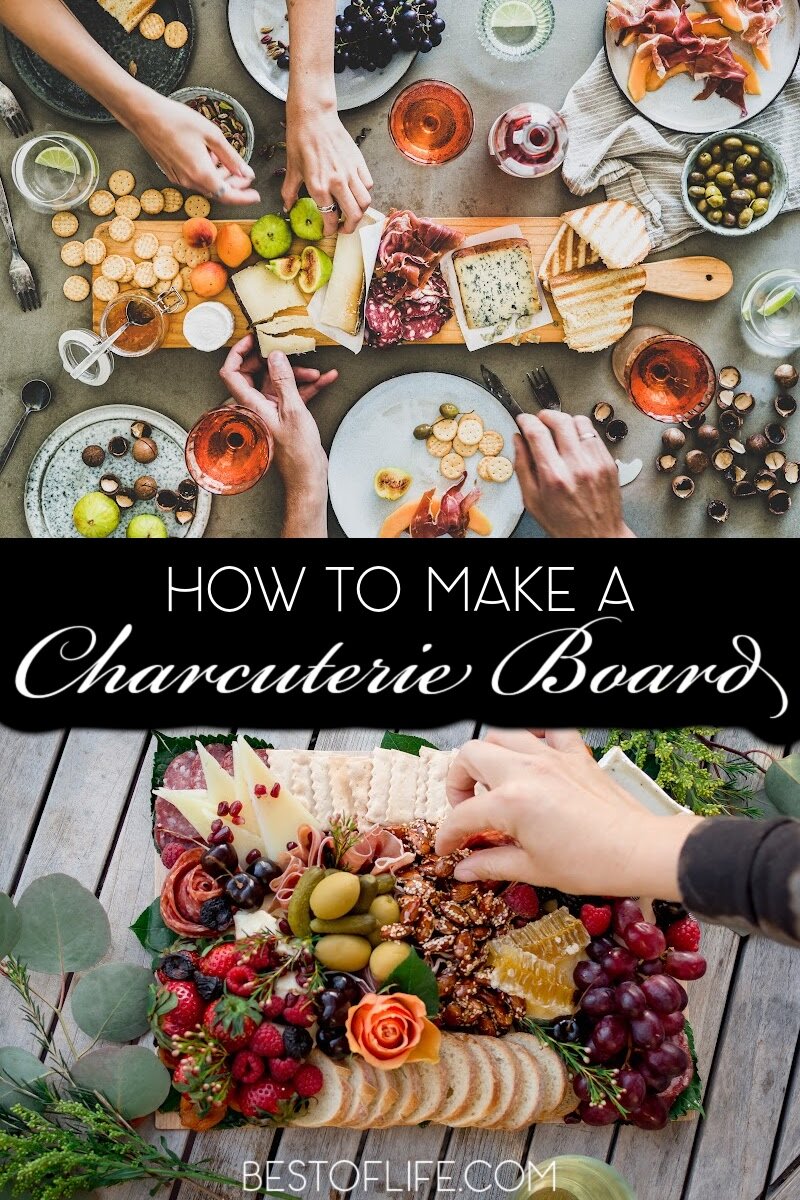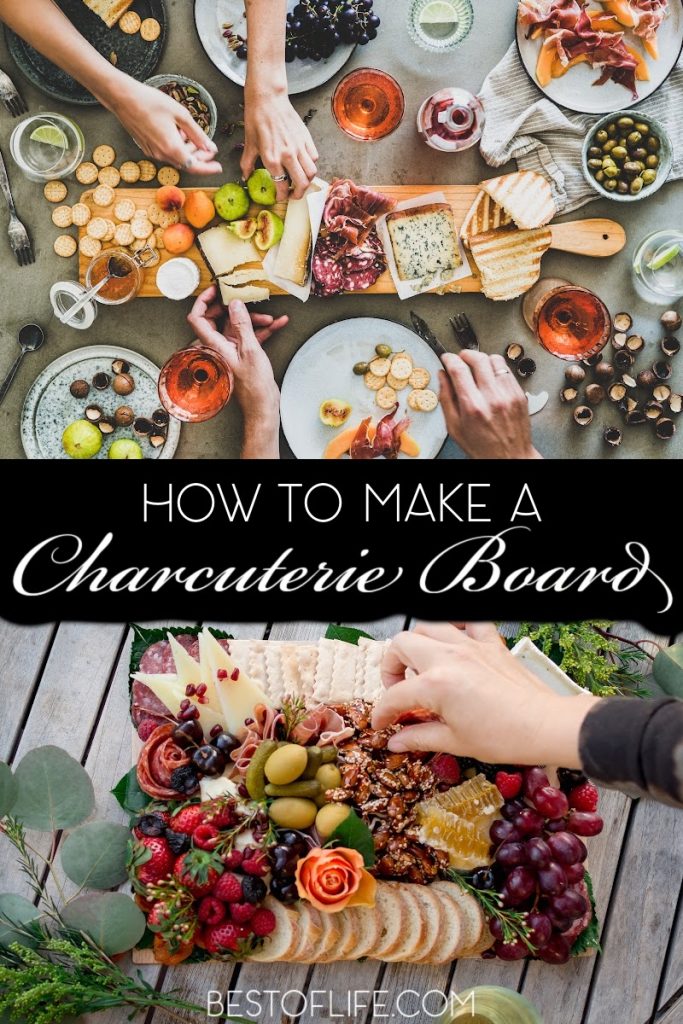 How do you say Charcuterie? It is pronounced Shahr-cu-tuh-ree, and it is the easiest way to get fancy with hosting parties. A charcuterie board is a board filled with finger meats, cheeses, and usually some sort of bread.
Charcuteries boards are an easy yet elegant party food, and once you know how to make a charcuterie board, you can entertain groups of any size! Everything can be turned into a more complicated thing.
All it takes is for the details to come out. For example, a charcuterie board looks easy to make, but it is far from it. At least, it is far from it if the goal is to make a really good charcuterie board.
It is easy to get some sliced meats and cheeses and organize them on a beautiful wooden board. Pour a glass of wine, and you have yourself a wine party. But there is more to it if you want to go above and beyond, a pro charcuterie board builder.
However, learning how to make a charcuterie board isn't difficult. It just might take a little more than you might think.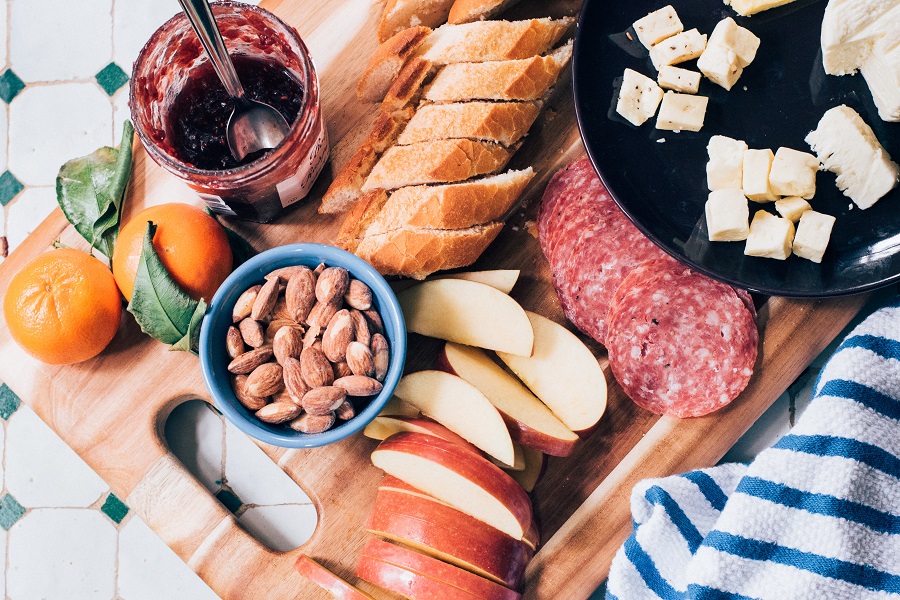 Colorful Food
One of the important things to consider is appearance. After all, you're simply putting meats and cheeses on a plate, there has to be some art to it. We aren't looking for bright colors, no salad bar here.
What we are looking for is splashes of colors to go among the browns, whites, and oranges the meats will provide. A lot of people like to use fruits like grapes, oranges, and olives.
You could also use veggies like cucumbers, carrots, or anything else that could add some color but not destroy palettes. This is the first step because the next step is to buy what you need.
However, you should be paying attention to colors while you buy things for your charcuterie board.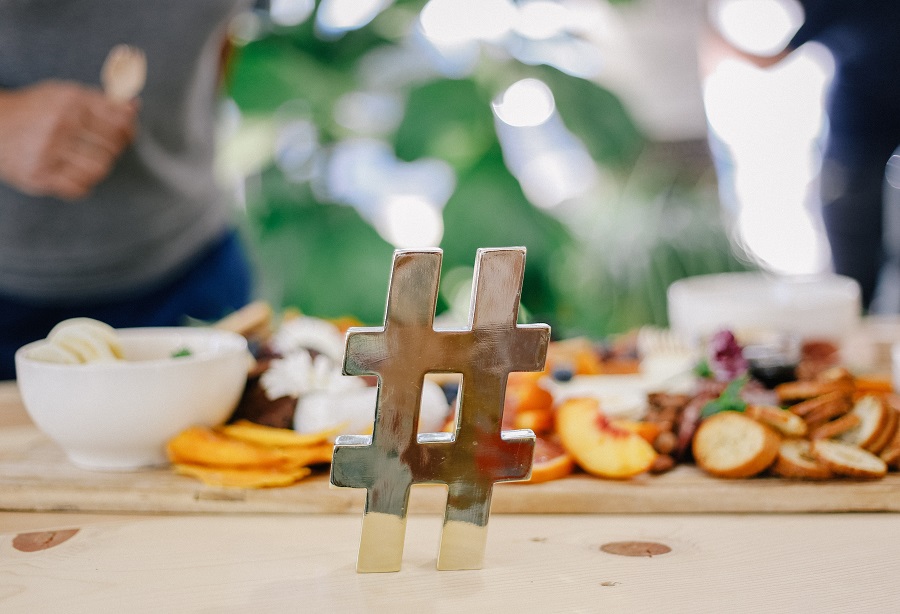 How to Make a Charcuterie Board Shopping List
There are just a few things you might need when building a charcuterie board. The board might be the most important part. You must be sure that the board you buy is safe for food.
You might be surprised how many woodblocks you might find that seem perfect but aren't meant for food. You will also want to get:
These things will come together nicely on the board. You can choose from a wide variety of anything you want. There are a few staples that you will find on almost all charcuterie boards.
Sausages, salami, prosciutto, and sliced baguettes are very common. Grapes, jam, and olives are also very common charcuterie board ingredients. You can learn how to make a charcuterie board and then customize it all you want.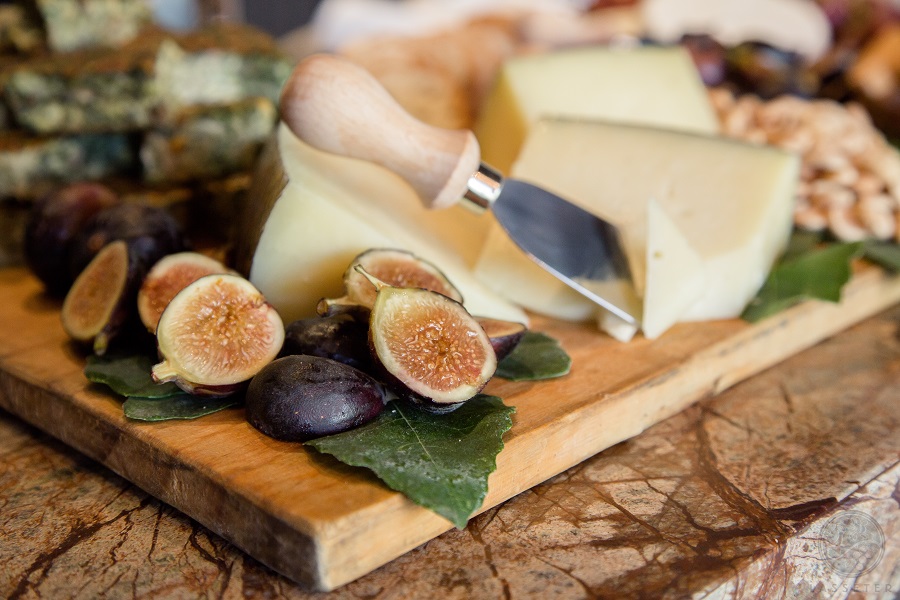 Organizing a Charcuterie Board
You have the board, you have the ingredients, and now it is time to put everything together. Of course, this is the last thing you should put together before throwing a party.
In fact, you might not even want to put it together until after the first glass of wine has been poured. The first thing you want to do is set three small ramekins of olive oil on the board and spread them out, so they form a triangle.
Place a small bowl of olives right in the middle of the triangle and leave some space between each bowl and the edges of the board.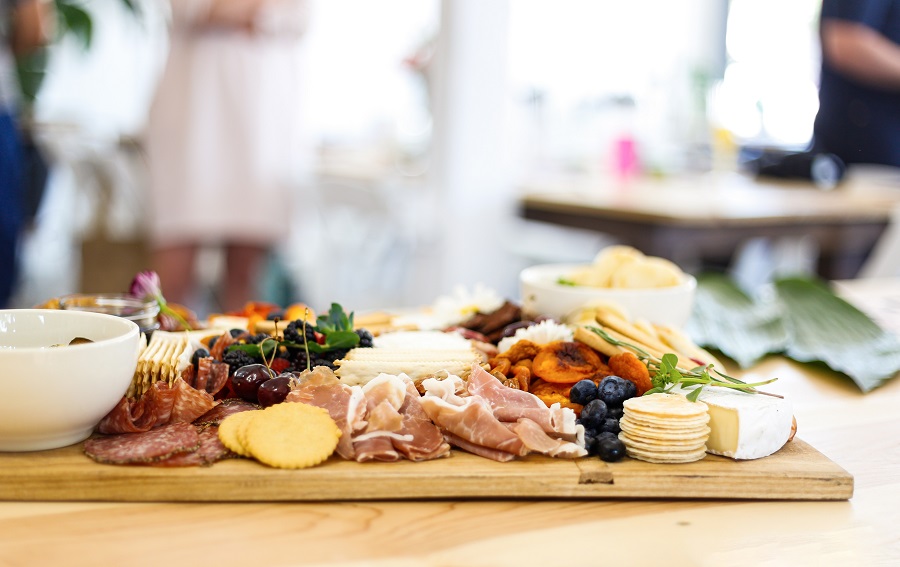 Now grab your meats and spread them out in a straight line from the center bowl of olives going all the way to the edge of the board. Do one line of meat in between each ramekin of olive oil.
Then, do the same with the veggies but don't go all the way to the edges of the charcuterie board. Instead, fill that empty space with bread. Continue this way until the board is filled.
You could start from the board's edge with some of the veggies and then place some bread between them and the olive bowl. The possibilities are truly endless. Don't forget to sprinkle some nuts in any empty spaces.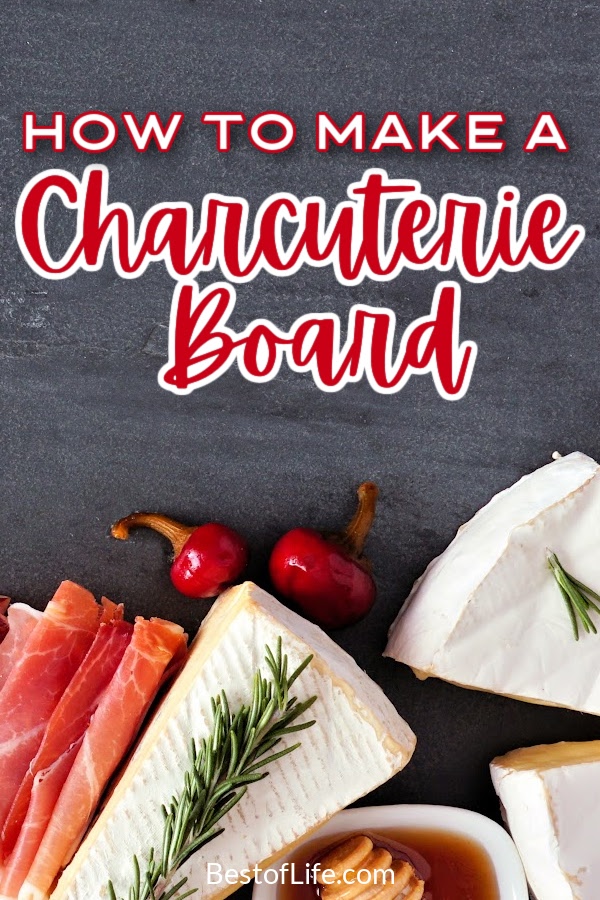 More Recipes
How to Make Cranberry Jello Shots | Cranberry Jello Shots Recipe | Cranberries are the winter fruit; they also make fantastic winter cocktails.
Summer Party Essentials Shopping List | Shopping for parties is not easy no matter the time of year.
Sparkling Rosé Gummy Bear Recipes That Are Perfect for Parties | Impress your guests with some uniue ways to serve up alcohol
White Wine Pasta Sauce Recipes | We all want to be unique in some ways. Why not with our spaghetti sauce recipes?
Holiday Party Food Appetizers for any Size Gathering | Appetizers are very important for holiday parties.