This site contains affiliate links. Please read our Policies for information.
Baby showers are a special time for everyone, they are celebrations of the phrase, "it takes a village". Friends and family come together to celebrate the coming baby, share advice, and give gifts that will help the new parents begin their adventure into parenthood. A baby shower, like many other parties, usually has a theme, party games, and party food. If the coming baby is a girl, the baby shower often reflects that in every way possible. One of the best ways is through super-sweet, feminine baby shower food ideas.
There are many things that make a baby shower even more memorable and baby shower food ideas for a girl are among the top three.
Food is important for any party and a baby shower is no different. When the baby shower is for a girl, the food can represent her in many different ways. For example, there might be pink cupcakes (showcased on a cupcake stand fit for a princess), pink candies, or even some fun gender-reveal foods if the rest of the theme is neutral. In fact, the baby shower food ideas for a girl are part of the fun. We believe one of the best ways to make an impact on the guests (and more importantly, the mama-to-be) is through adorably inspiring food. So, stock up on some pink edible glitter, pink melting chocolate, and pink ribbon, and let the girly fun begin!
It's a Girl Unicorn Bark | The Best of Life Magazine
Chex Muddy Buddies | Mom Always Finds Out
Raspberry Sherbert Party Punch | Natasha's Kitchen
Pink and White Marshmallow Pops | Love This Pic
Pink Chocolate Chip Cookies | Sally's Baking Addiction
White Chocolate Popcorn | Eat Good 4 Life
Unicorn Dip | Delish
Pink Marshmallow Crispy Rice Treats | GA Peach Mom
Chocolate Dipped Wafer Cookies | The Idea Room
Baby Rattle Cake Pops | The Cake Blog
Pink Velvet Cupcakes | A Classic Twist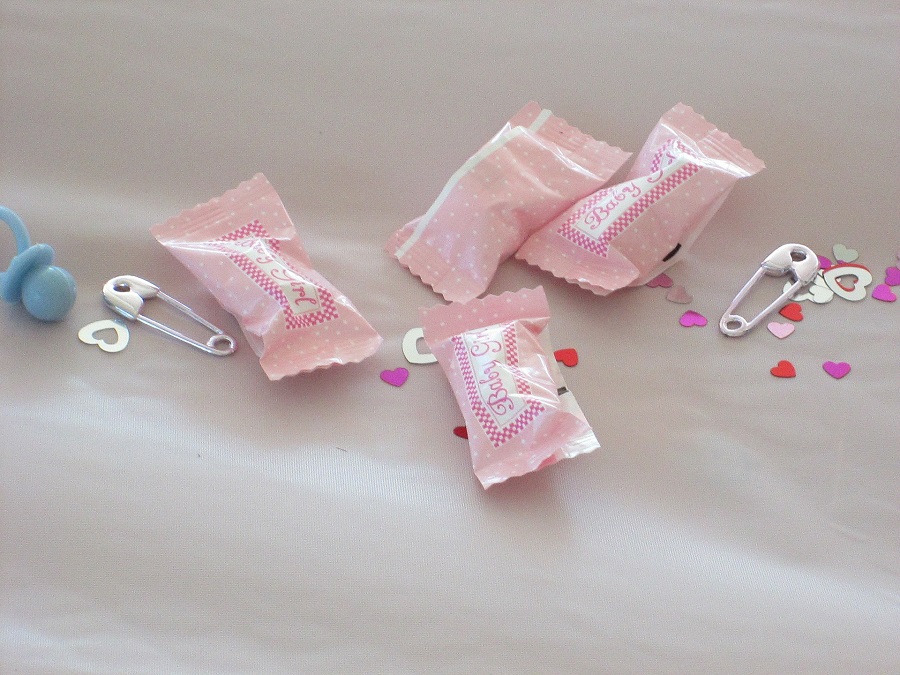 Minnie Mouse Oreos | Big Bear's Wife
DIY Strawberry Pocky | Thirsty for Tea
Fresh Strawberry Macarons | The Pink Wings
Vanilla Cake Truffles | The Seaside Baker
Raspberry Cheesecake Cookies | Friday is Cake Night
More Baby Shower Ideas
Baby Shower Ideas for Boys | Themes, DIY, Food, and Budget Friendly