Baby Boy Gift Ideas that Rock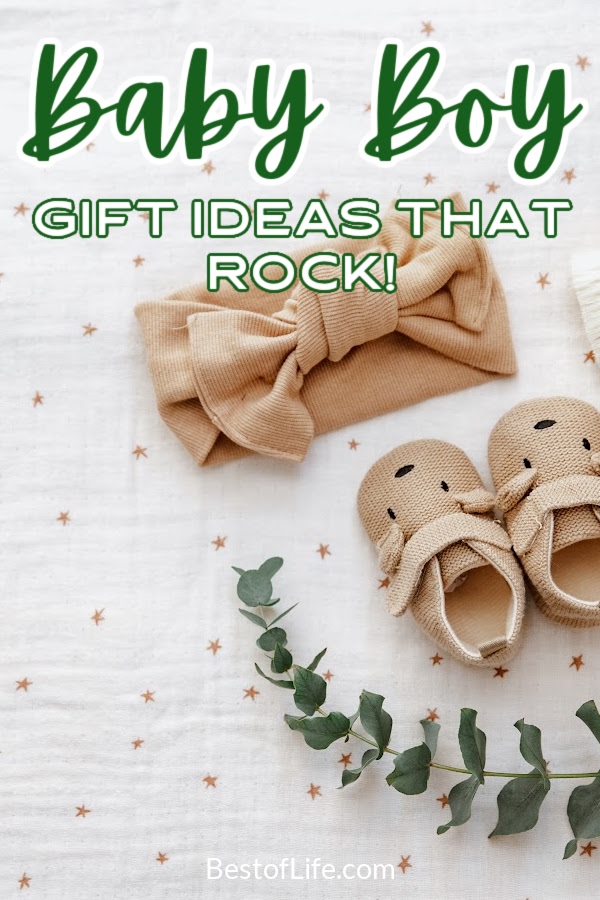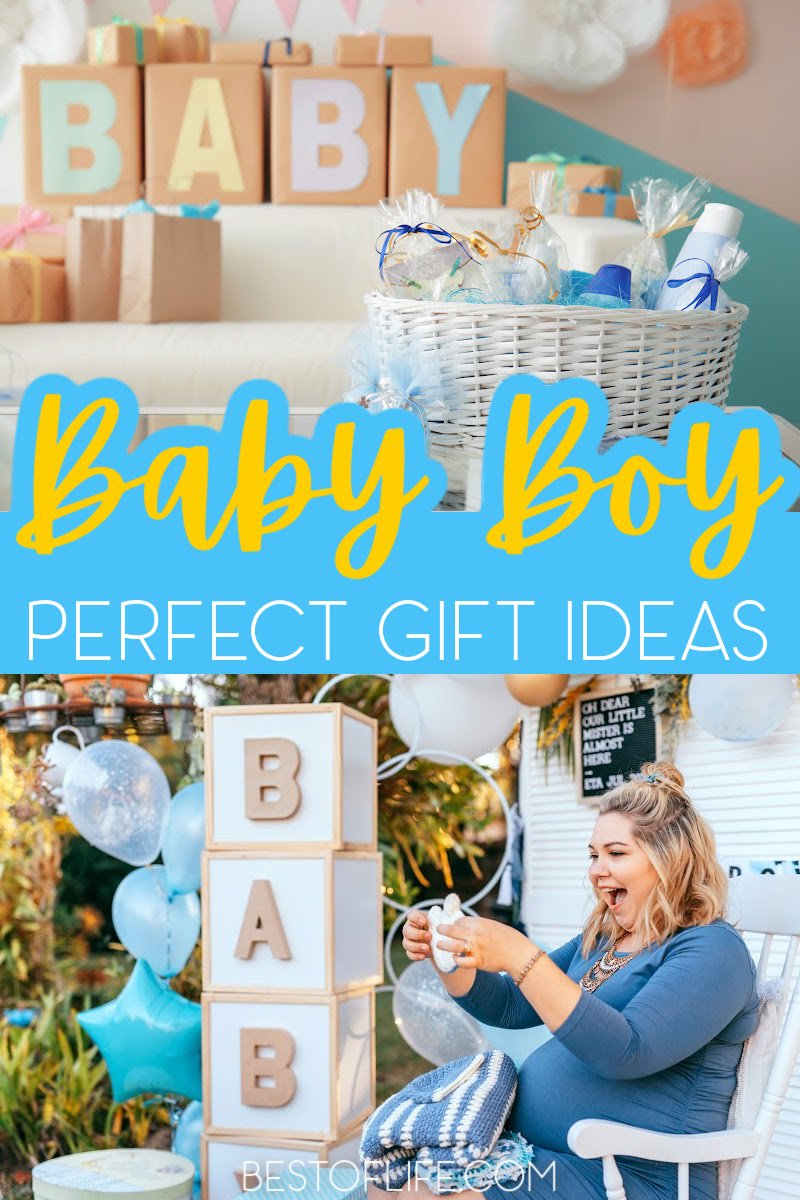 We want our babies to have amazing
blankets
, clothes,
toys
,
bottles
,
the works
; more than that, we want them to have awesome gifts that will make both their life, and mom and dad's life easier! Now you can look like the rockstar friend, aunt, uncle, etc. with these baby boy gift ideas that rock.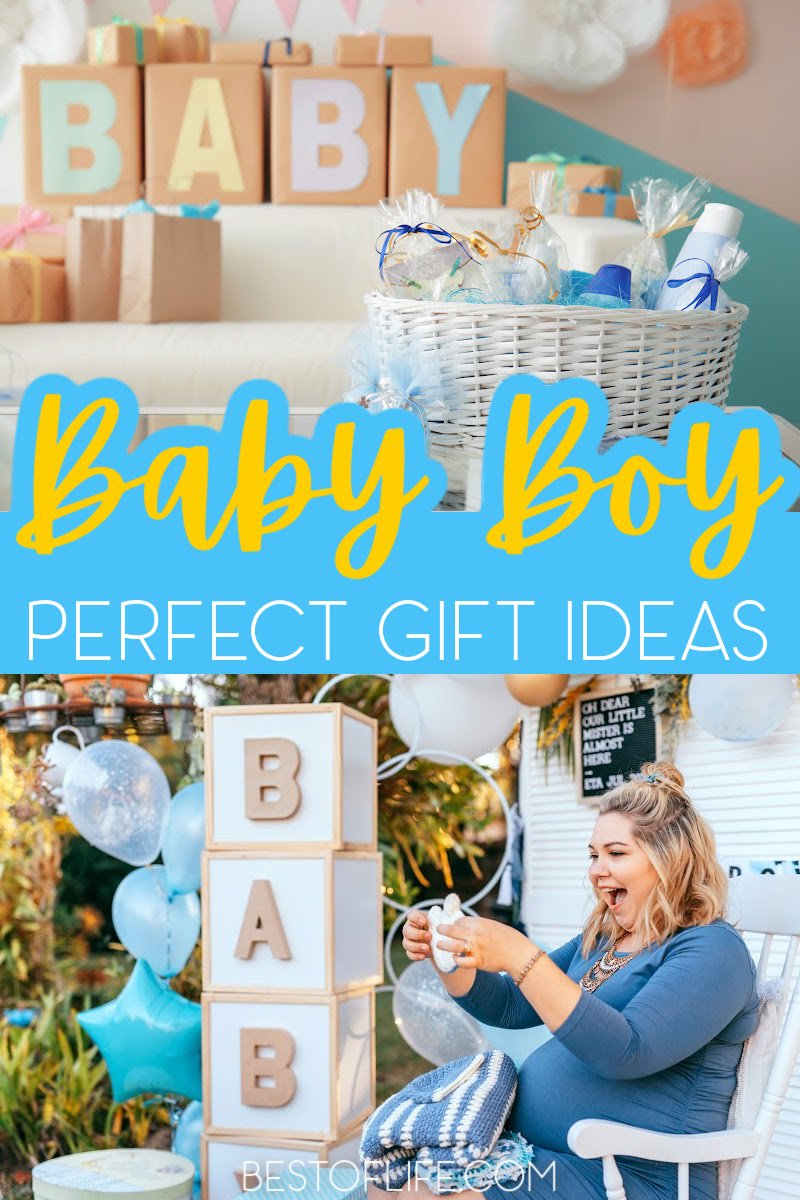 Lately, we seem to be back in the season of babies! Friends and family are all being blessed with bundles of joy. The first thing we all want to do is spoil them with great gifts! The hard part is coming up with baby boy gift ideas that rock.
These baby boy gift ideas will make you look like a gift-buying pro! Everyone will love these top-rated baby boy gift ideas.
Now your favorite little snuggle bug can look like a fancy little cowboy! These adorable baby bandana drool bibs will keep them looking adorable and dry. No drippy chins here, and they come in an adorable variety of prints and patterns.
Personalized gifts are the best! In today's world, it's getting tough to find name items that are personalized correctly. Usually, the letters are off or just a little different. With this custom wooden puzzle, you can add up to 9 characters.
Create a unique and amazing gift to add to a gift basket or deliver on its own for your new favorite crush.
Uhhh exciting much?!? Now, this is one of those baby boy gift ideas that really rocks. Every parent will tell you (or soon find out the hard way) that you can never have enough teething toys. Everything they pick up better is good for gnawing.
Why not let that cutie gnaw on something so trendy and adorable. They come in Wonder Woman and Superman too!
This is a great way to allow mom and dad to chronicle their first year with a new baby. If you want to really bump this up into the best baby boy gift ideas of all time: keep it with you and fill it up on the down low. Give it to them on their first birthday as an even more special and unique gift!
The first time you have to take your new baby out of the house and into the car on your own can be stressful. I think these baby car seat mirrors are the best invention ever. Not only do babies have a ton of fun looking at themselves, but you can also easily check on them with just a glance in the rear-view mirror.
It provides fun entertainment for the baby and a piece of mind for the driver. Two birds, one stone.
This adorable little elephant didn't make the toy of the year list for no reason. This is an awesome addition to the list of baby boy gift ideas. It's soft, huggable, and it sings! It sings "do your ears hang low" while flapping its big ears, and it plays peek-a-boo.
Seriously adorable for all kids and adults alike. It talks to the baby in a cute little voice and those big ears are perfect for personalization..hint hint…craft project…
These come in ties, animals, and bow ties. You can pick your favorite, the gift remains awesome. Parents can lay out a blanket, stick this felt marker down next to the baby, and snap an adorable photo for their memory books. That first year flies by and the changes in the baby are evident almost daily.
Help mark those moments and occasions with these adorable markers.
Again, you can't go wrong with teething products. This one is just too adorable not to include. I love that it's a necklace. You can wear it while carrying the baby around without feeling like a total fool, baby can wear it while hanging out and gnawing on the "beads" and it has a safety breakaway clasp so there's no worry of the baby getting tangled up or caught!
One of the best ways you can rock the whole baby boy gift ideas scene is by giving mom and dad some time to themselves. You can babysit…or you can gift them an awesome pack n' play which provides a safe space for baby to hang out while mom or dad runs to the bathroom or for a secret stash of chocolate hidden in the kitchen.
Honestly, this gift is like giving them an extra set of hands. They don't have to worry about the baby for a few moments which is hard to do!
Okay, aside from being really freaking adorable, these wheely bug plush toys are great. They make an excellent option for baby boy gift ideas because those little guys will be on the move…and fast. This is a toy that can keep them occupied and help them learn motor skills.
They'll have a blast riding it all around and learning how to zoom their little creature buggy.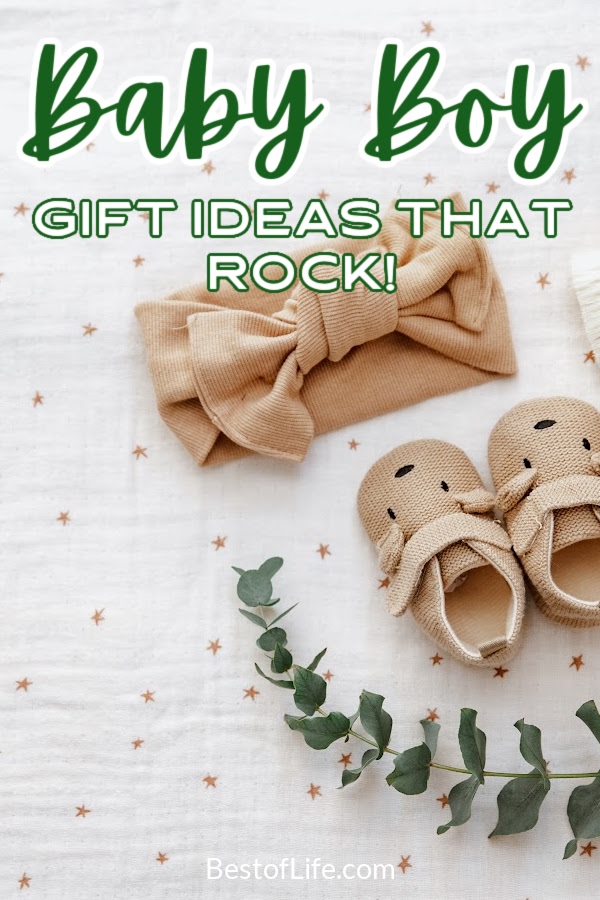 More Party Ideas
Baby Boy Nursery Ideas | Nurseries are important, baby needs his own space and so do the parents of said baby.
Boy Baby Shower Food Ideas for Party Planning | Baby showers are the first time the baby will be celebrated; let's make it count.
Baby Shower Ideas for Boys | Themes, DIY, Food, and Budget Friendly | In fact, your baby shower can be filled with amazing themes, food, and fun.
Baby Shower Cakes for Boys | The cake might be the most important aspect of any kid's party, especially for younger ones.
Summer Decorations for an Outdoor Party to Remember | Summer parties for kids are perfect, though you may need to change up how you decorate.