21 Things to do in La Jolla California
When you visit La Jolla, you start to understand why the Spanish settlers called it a jewel. We discovered the countless things to do in La Jolla California that will allow you to see the beauty in the jewel city that sits on the cliffs of the west coast.

Plan your weekend around the best things to do in La Jolla California and discover what makes the jewel city shine as bright as it does. La Jolla sits within San Diego, California and is a very affluent community. The cost to live in one of the homes in La Jolla is far out of reach for many people.
While living in La Jolla may not be affordable, visiting is very easy. We enjoyed exploring La Jolla in the Buick Envision last month and cannot wait to return. Not only is visiting La Jolla easy to do, there are also many reasons to do just that.
Many of the things to do in La Jolla California center around the businesses, lodging, dining, shopping and more. But above all of the amenities of La Jolla California, is the ocean. The city sits on the Pacific Ocean and the hills provide stunning views of the amazing beaches below.
If this doesn't sound like a paradise, then there is no such thing.
Stay at Estancia La Jolla Hotel and Spa
While buying a home in La Jolla isn't exactly in the budget for many, the Estancia La Jolla Hotel and Spa is a great alternative. Get pampered and relax in your garden view room, enjoy the spas, dine at amazing on-site restaurants and just enjoy La Jolla.
Take a Bike or Kayak
Some of the most active things to do in La Jolla California will take you to some of the most beautiful sites. The 7 caves tour is an awesome kayak tour and if water isn't your thing, take a bike tour nearby. Through the Bike and Kayak Tours, you can also have pictures taken during your adventures and then purchase copies to keep.
La Jolla Underwater Park
One of the most popular things to do in La Jolla California is the Underwater Park. This Park takes up 6,000 acres of shoreline and shallow tidelands. Here, you can fill your day with some underwater exploration of artificial reefs, canyons, kelp forest and marine life that is preserved and are given an opportunity to thrive.
Birch Aquarium
If seeing marine life in the wild isn't really your thing, you could always see them safely from behind the glass. The Birch Aquarium has over 60 habitats of fish species that come from the waters of Mexico all the way up to the waters of the north-west in the Pacific Ocean.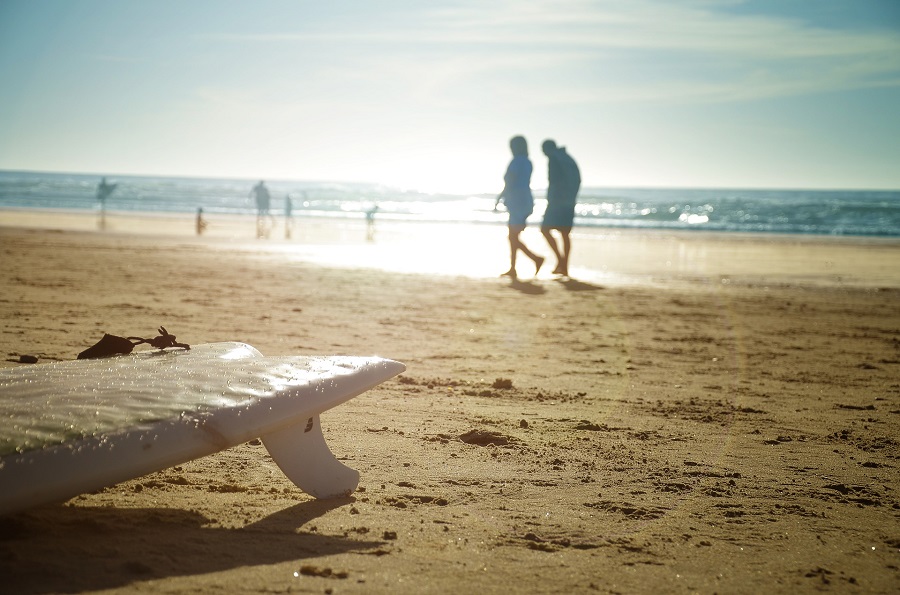 Go Surfing
Windansea Beach is one of the most popular beaches for surfers in Southern California. In fact, the scenery alone is a reason to visit and to help get a feeling like you're away from it all.
La Jolla Playhouse
If you've ever wanted to see a Tony award-winning theater company but haven't had the chance to make it to New York, you're in luck. The La Jolla Playhouse is a Tony award-winning theater company that can be found on the UC San Diego campus.
Hang Glide
Torrey Pines Gliderport can be found on the cliffs in La Jolla and is one of the most historic aviation sites in the nation. If you don't want to take the plunge yourself, you can always sit and watch those who do.
Golf Torrey Pines
Hang gliding isn't the only thing you can do at Torrey Pines. Take in one of the finest golf courses in the country at Torrey Pines Golf Course. The 2008 U.S. You can try your hand at the same place the Open Championship was played at.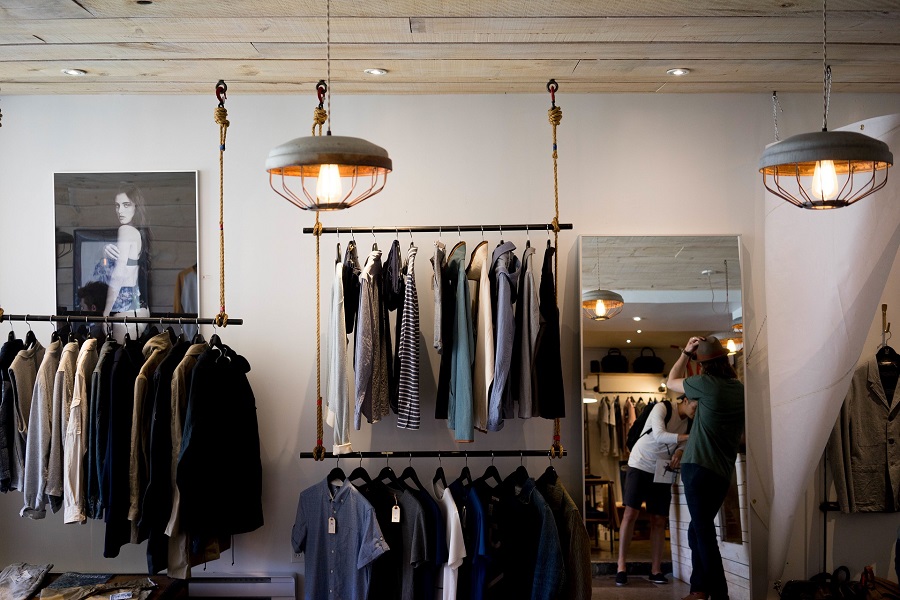 Shopping
People always want to find the unique items in places they travel to that they can bring home. Usually, people end up with a sweatshirt with a city's name on it or a hat. But one of the easiest things to do in La Jolla California is to find one-of-a-kind item at one of the many boutique shops that are only located in La Jolla.
Open Air Market
Another great time and place to shop are every Sunday from 9 am until 1 pm at the La Jolla Elementary School, the La Jolla Open Air Market. Here you'll find locally grown flowers, fruits, veggies, fresh food, and bread and so much more.
La Jolla Cove
The most picturesque beach you will ever visit in Southern California can be found at La Jolla Cove. The sands are smooth, the shoreline is beautiful, and from the moment you step out onto the shoreline you will be in awe of the beauty.
Segway Tours
Kayak tours and bike tours are amazing in La Jolla and you could always go for a beautiful drive but so are the Segway tours. These tours go from La Jolla Cove to Sonny Jim's Cave and any other local spots that are popular among tourists and locals.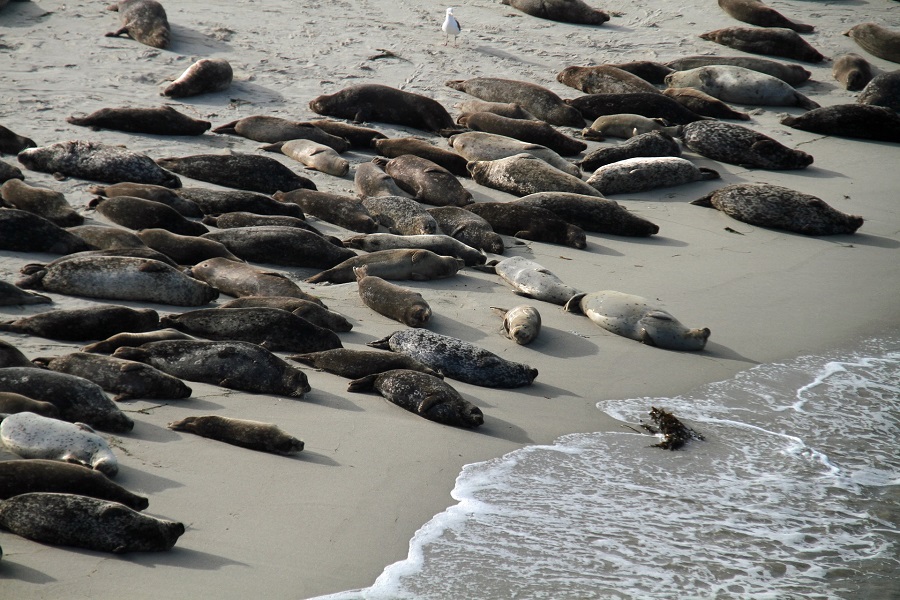 La Jolla's Children's Pool
In 1931, a seawall was built to section off an area of shoreline from rough waters, this was known as the Children's Pool. Over time, the area filled with sand and has been overrun by seals and sea lions. Now, it is an awesome place to see these animals enjoying their time on shore.
Salk Institute
Salk Institute is a museum of art and architecture, and the outside tour is amazing. The buildings have an ocean view that you just can't find anywhere else, and the exhibits are stunning.
La Jolla Shores Park
Another way to take in the views of the ocean or even the perfect sunset can be found at La Jolla Shores Park. Bring a picnic basket with you and enjoy it at the picnic area, walk on the beach, swim, walk the sidewalks. Just rest assured that there is a lifeguard on duty so you can dive right into any activity.
Shell Beach Tide Pools
People use a small stairway that leads down to Shell Beach which is best visited during low tide. After you've explored the tide pools filled with starfish and other sea life, head back upstairs to Ellen Browning Scripps Park for a picnic.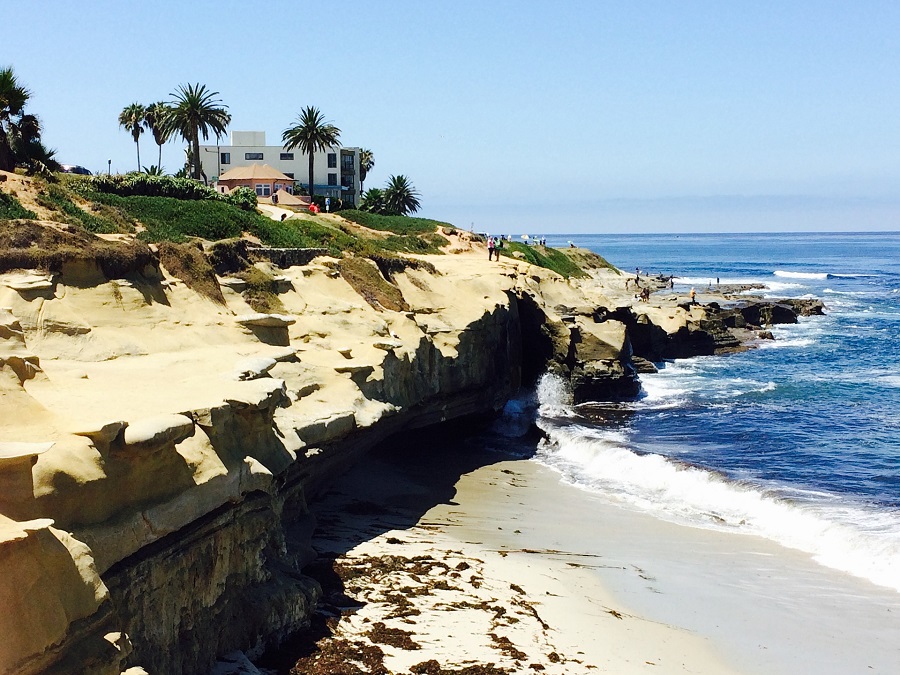 Stuart Collection
The campus of UC San Diego has plenty to offer its students but also the public. You can find sculptures on campus known as the Stuart Collection that can be found on campus. The sculptures are beautiful, and children will love some of them just as much as, if not more than, you.
Mt. Soledad Veterans Memorial
It is always worth it to take time out of our day to remember those who fought for our country. You can do that at Mt. Soledad Veterans Memorial. As you honor our veterans, you can also take in one of the best views of La Jolla.
Murals
One of the things to do is to take in the artistic side of the area. The best place to view local artists work is everywhere. You can make a day out of finding all 16 murals in the area. Fill your Instagram with colors that are beautiful and memories that will last forever.
Snorkeling
Head back to the waters to go snorkeling and see the amazing sea life up close and personal. During the summer months, you can snorkel alongside leopard sharks who migrate to the area for the warm waters.
Dining
There are many different restaurants you can choose from that all make for a good meal. The best part is, that most of the restaurants are within walking distance of each other so you will have an easy time finding a spot to eat.
More Travel Ideas
11 Places to Watch the Sunset in Temecula | There are plenty of things to do in Southern California.
35 of the Best Free Things to Do in Orange County | You don't have to travel far to get to new sights, sounds, and tastes.
Seriously the Coolest Bars in San Francisco | Of course, you could go a little further north and hit the Bay Area for some of the best foods in California.
15 Best Things to Do in Washington DC | But California isn't the only place in the US to visit.
San Diego with Kids | 10 Things You Can't Miss | In fact, you can stay right in San Diego and discover even more without even needing to rent a car, get a train ticket, or catch a flight.