Easter Nails | Colorful Easter Nail Designs and Ideas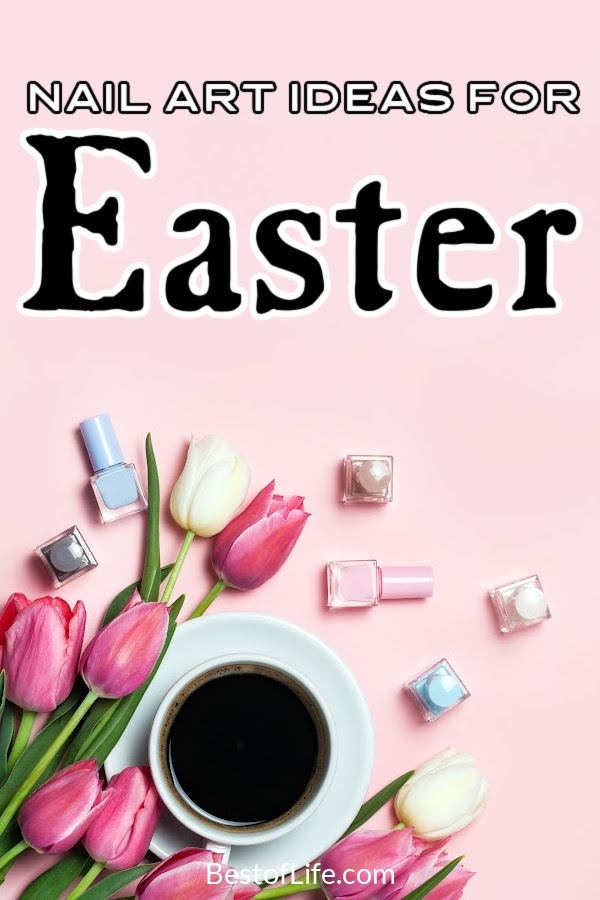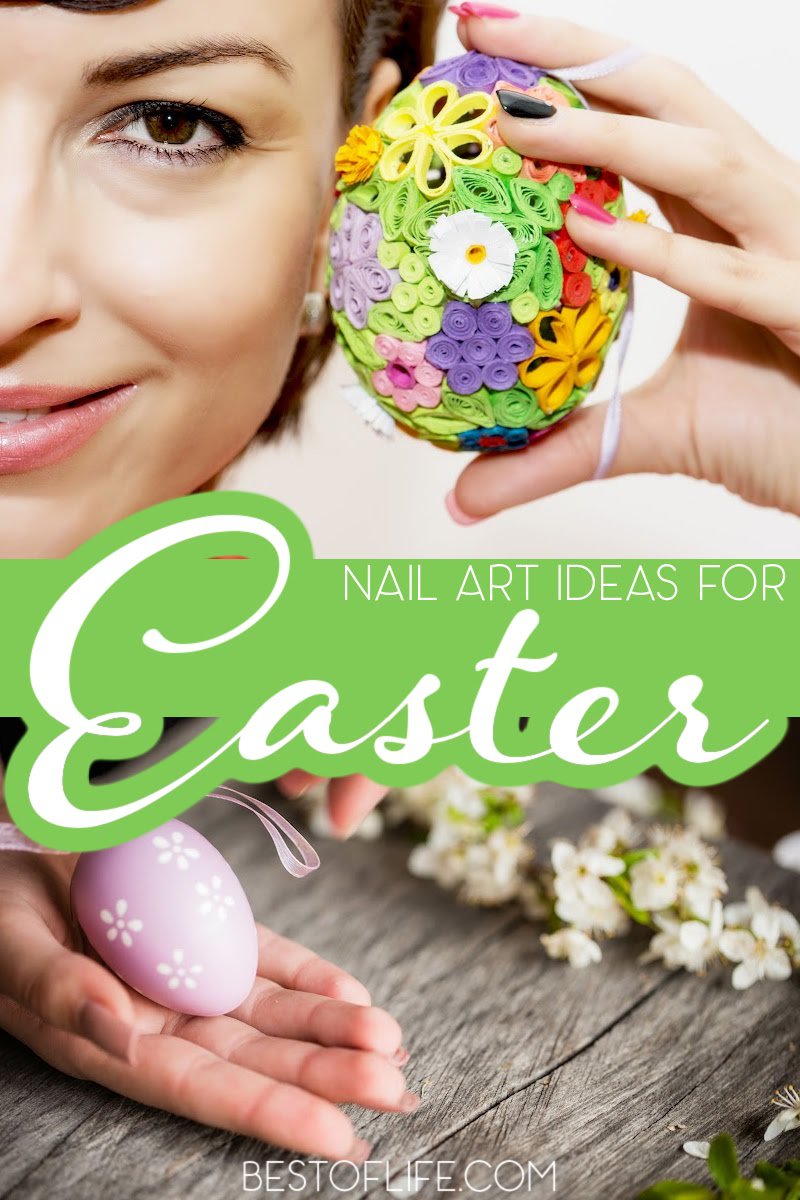 Holiday style comes naturally, the ugly Christmas sweater, the Thanksgiving dress, and of course, Easter nails. Painting our nails is a form of style and self-expression that doesn't get noticed as much but is fun.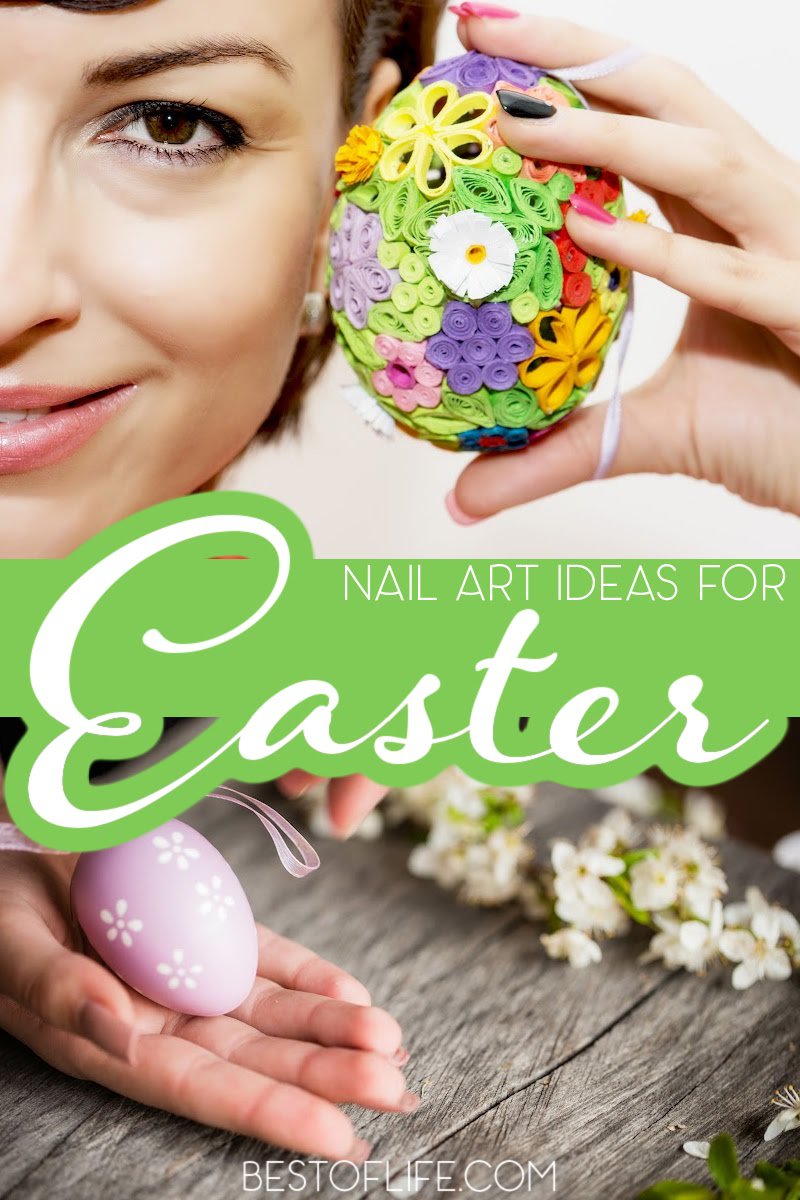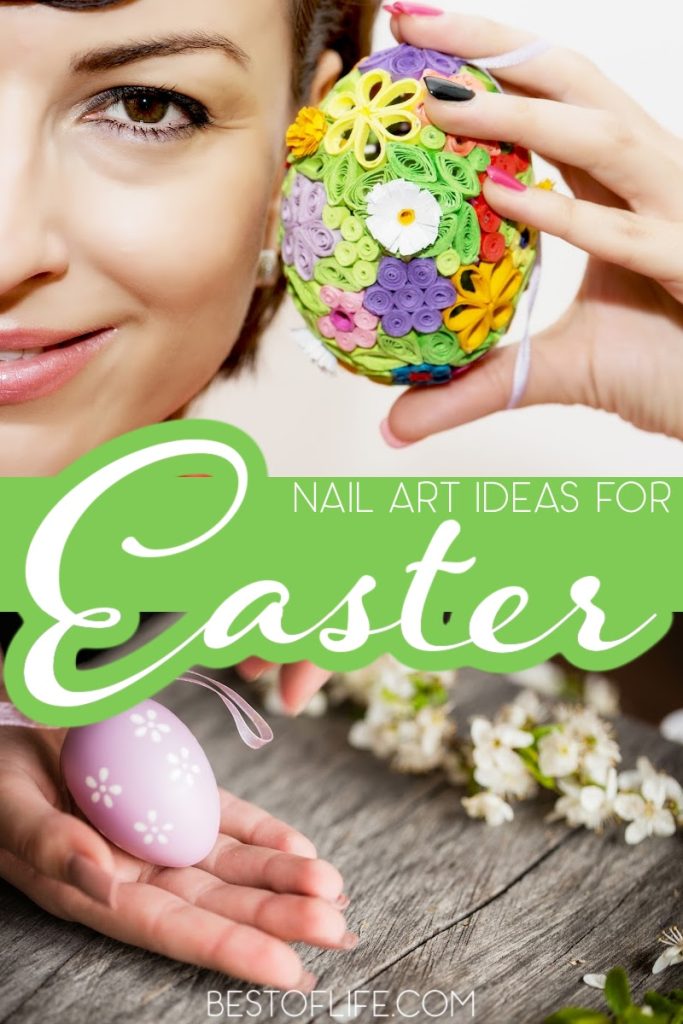 During Easter, there are many different nail designs and ideas that can help get you into the spirit of the holiday. Holidays come with many different things. Special traditions, foods, and activities fill the day, week, and sometimes even month with fun.
There is something else that comes with those holidays and few people pay attention to it, style. The best Easter nail designs are easy to do and can fit your personality, Easter outfit, or just help you get in the spirit of the holiday.
When looking for holiday-specific nail designs, people often gravitate towards the more complicated-looking ones. There's nothing wrong with using complicated designs but not everyone is artistic.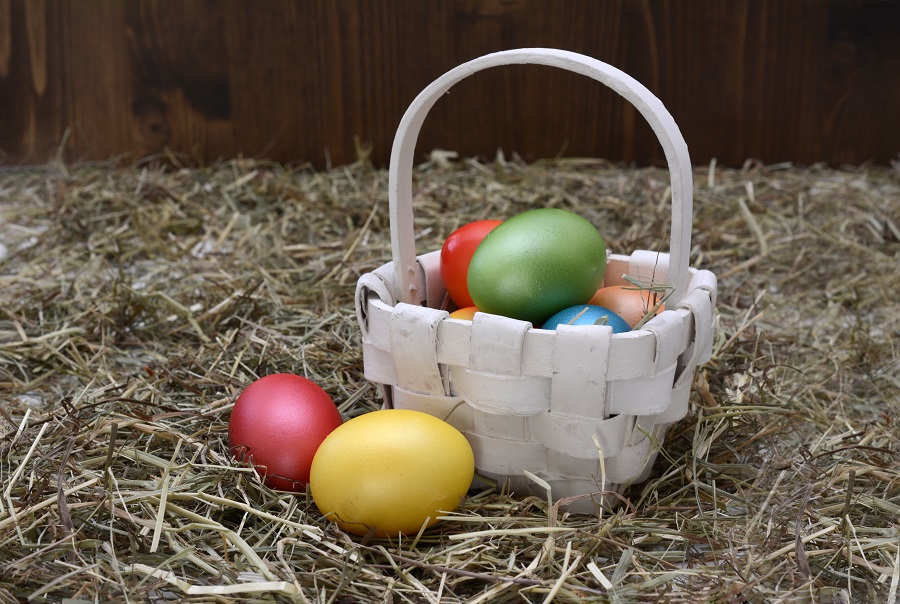 Easter Nails Tips
This is why Easter nails are even better because the designs are easier. Easy Easter nails will pull in aspects of other things we paint during this time of year, Easter eggs. Having some pink nail polish, yellow nail polish, a light blue polish, and white polish on hand will help.
Having some nail design tools will also help you pull off these fun nail art ideas for Easter.
Robin Egg Design | AHBSessed
Creme Egg Nails | Metro
Hidden Eggs | Babble
Water Marble Chick Nail Art | Trendy Polish
Scallop Pastel Nails | The Crafty Ninja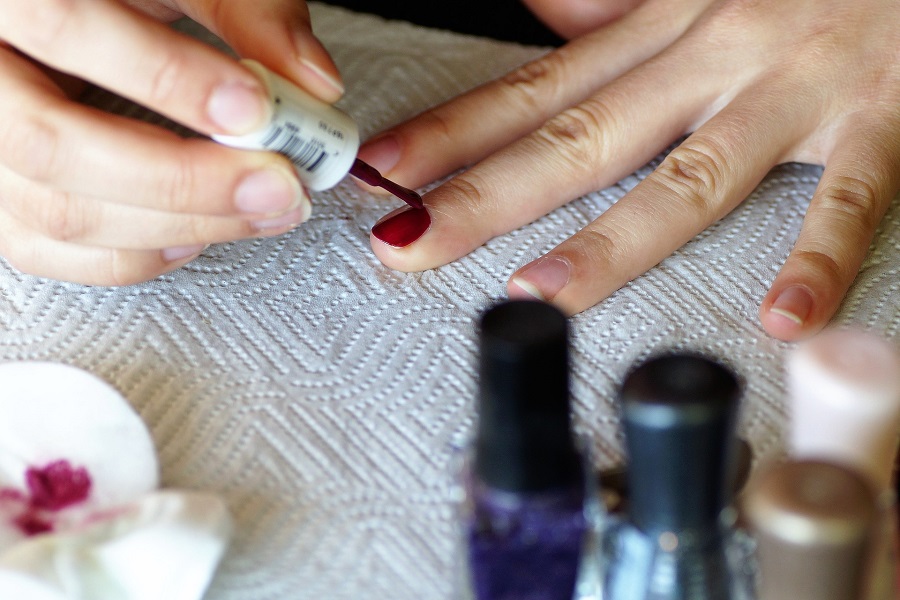 Getting Colorful
One of the best things about spring is the color. There is so much natural color all around us and we get to enjoy it and take inspiration from it all. Nail art is perfect for this very reason.
You can easily incorporate the natural colors around you to make your Easter nails.
Hidden Bunny | Barbara's Polish Nails
Spin Sugar Nail Art | Adventures in Acetone
Pastel French Tip | Hannah Rox Nails
Easter Egg Nails | Cute Polish
Easter Roses | Creative Nail Art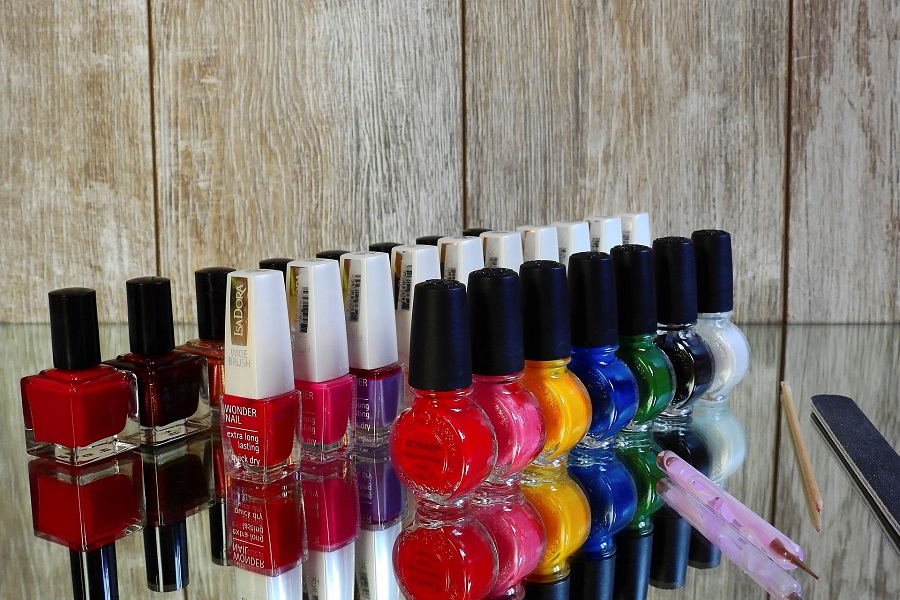 Scheduling Variety
Nail art is a little different than say, an outfit. You change your outfit daily, but it is a little more complicated to change your nails every day. Take the holiday approach to it so that you can try multiple assorted designs.
That means it is time to celebrate Easter for a little longer than just a day. You can start a week, or even a month in advance and try assorted designs weekly.
Chocolate Bunny Nail Art | Nails Mag
Easter Marble Art | My Simple Little Pleasures
Polka Dot Bunner Nails | Bethany Mota
Plaid Easter Bunny | Madam Luck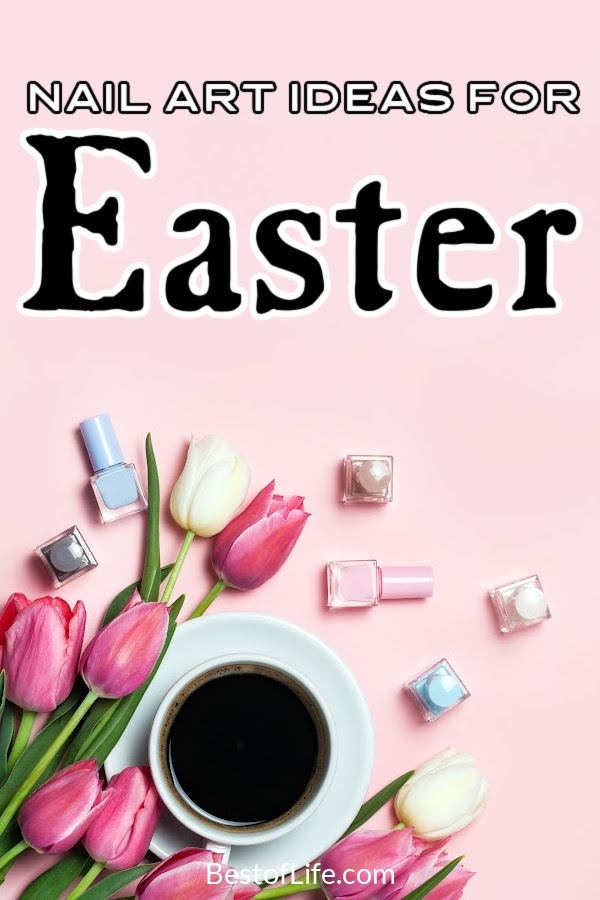 More Easter Ideas
Easter Basket Ideas for Tweens and Teens | Tweens and teens may not show that they appreciate the Easter basket as much as you'd want them to, but they do.
Easter Basket Ideas for Adults | No Candy, Couples, and More | Adults are more appreciative mostly because they don't usually get an Easter basket…until now.
Spring Wreath Ideas for Your Front Door | DIY Wreath Ideas |Decorating for Easter is definitely not as complicated as decorating for Halloween or Christmas. But you can still add little touches here and there.
Baked Easter Ham Recipes to Impress |Ham is the traditional Easter dinner main course and yours is about to get a whole lot better with these recipes.
DIY Mesh Easter Wreaths and Centerpieces with a Pop of Color | Want more ways to decorate? How about some more wreaths and centerpieces?