Spring Wreath Ideas for Your Front Door | DIY Wreath Ideas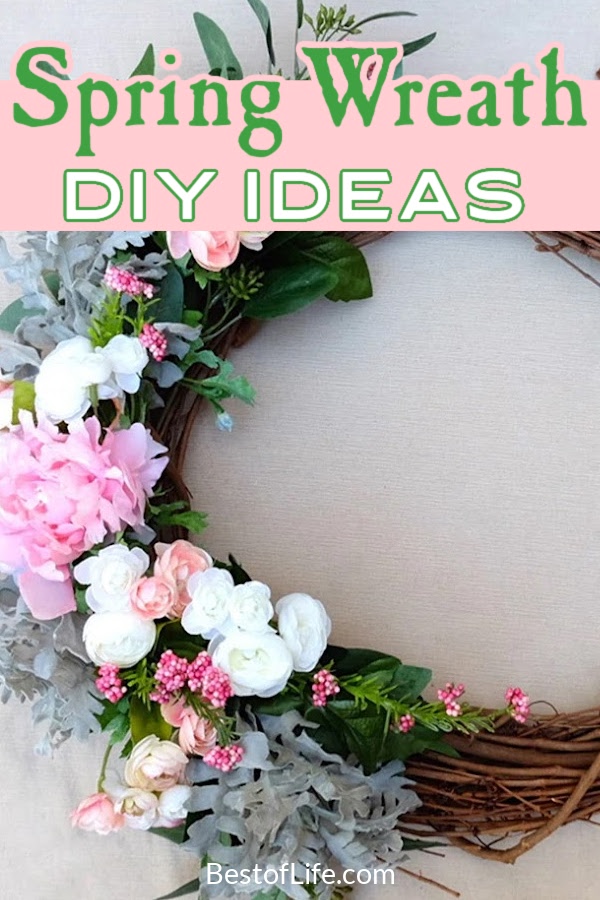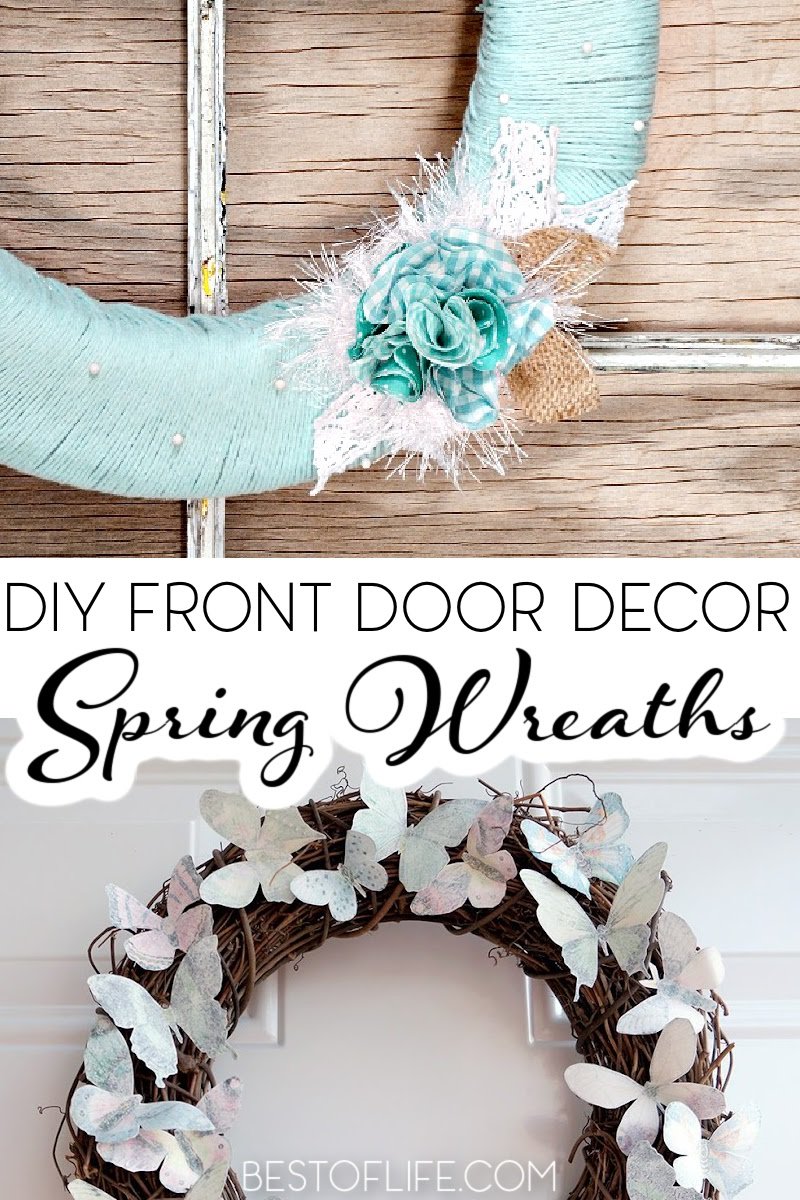 Spring is here, and it's time to use some spring wreath ideas. The best spring wreath ideas include using plenty of flowers or just a few of your favorites. Let spring come to life on your front door with the perfect spring wreath ideas.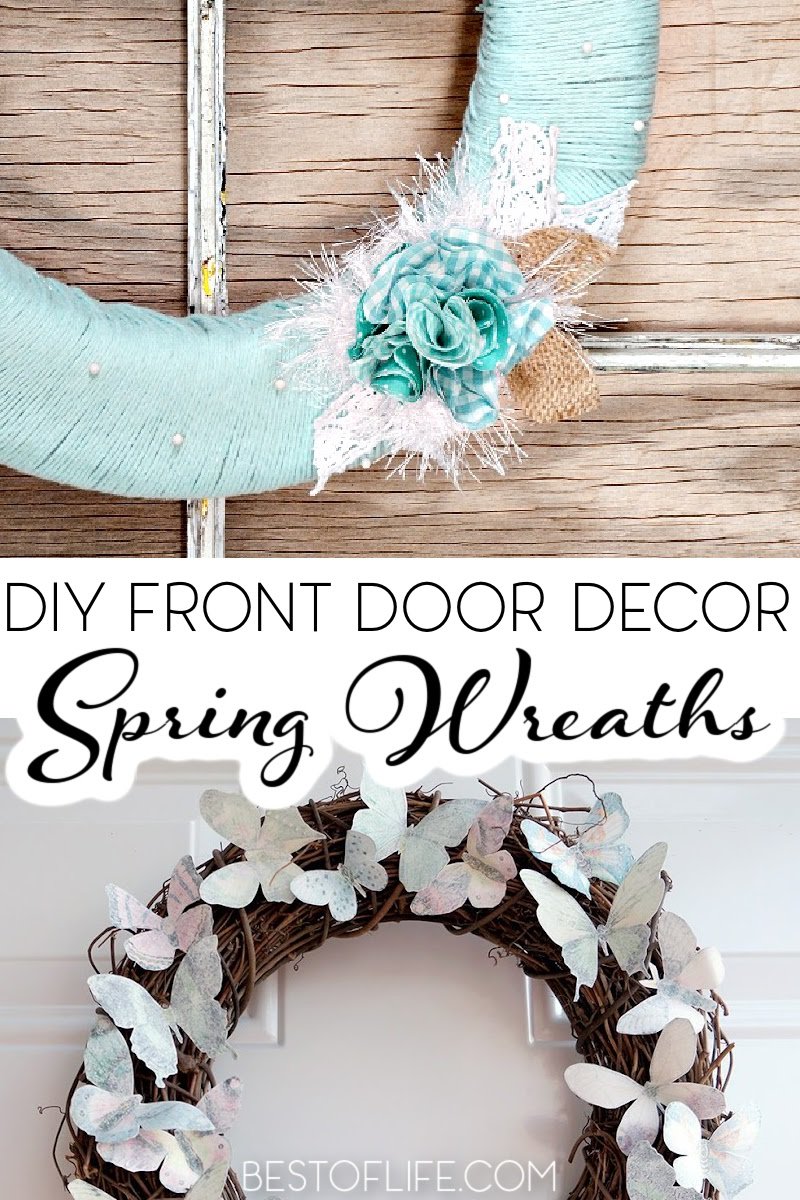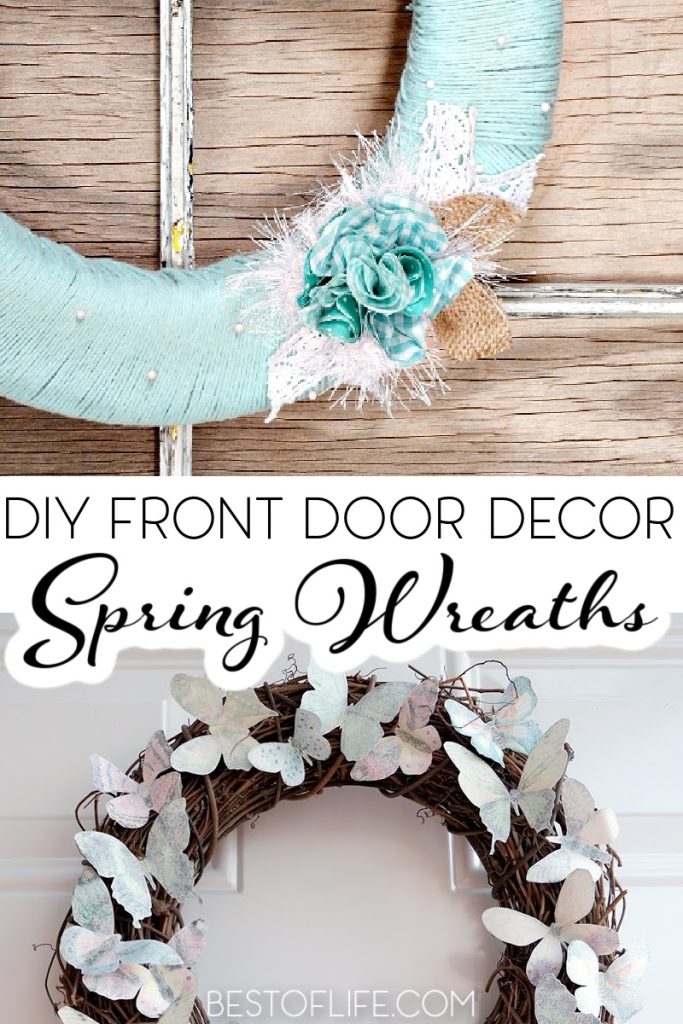 When looking for seasonal decor, most people turn to the wreath. The wreath is a piece that can be changed with the seasons and remains up all year long. You might think that making a wreath is too hard or too time-consuming, but with these great examples, you'll see it's much easier than all that!
With a few simple supplies like spring flowers, wreath frames, and some burlap or tulle, you can have a beautiful spring wreath ready in no time! DIY spring wreath ideas help bring a little taste of the season to your front porch in the best and easiest way possible.
Every season has its decor that makes you feel more in touch with the time of year. For spring, a wreath is absolutely perfect for celebrating the season. Spring is a time of natural beauty both inside and out.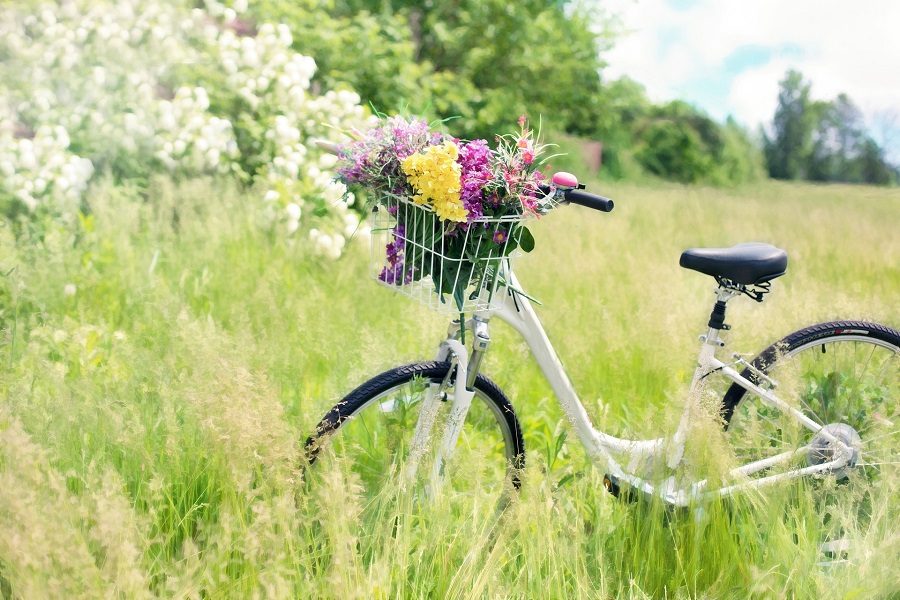 A wreath is an icon of natural beauty, and spring wreath ideas encompass everything the season is about. Use flowers, twigs, leaves, and greenery to make the perfect spring wreath for your front door.
If you've made it this far, you've undoubtedly decided that your garden isn't enough to represent spring. While you may not be able to hang lights, you can hang a wreath on your front door.
Spring Tulip Wreath | Sugar Bee Crafts
Hydrangea Wreath | How to Make a Burlap Wreath
Natural Spring Wreath | Consumer Crafts
Spring Moss Wreath | Our Everyday Art
Kaleidoscope of Butterflies Wreath | Craftiments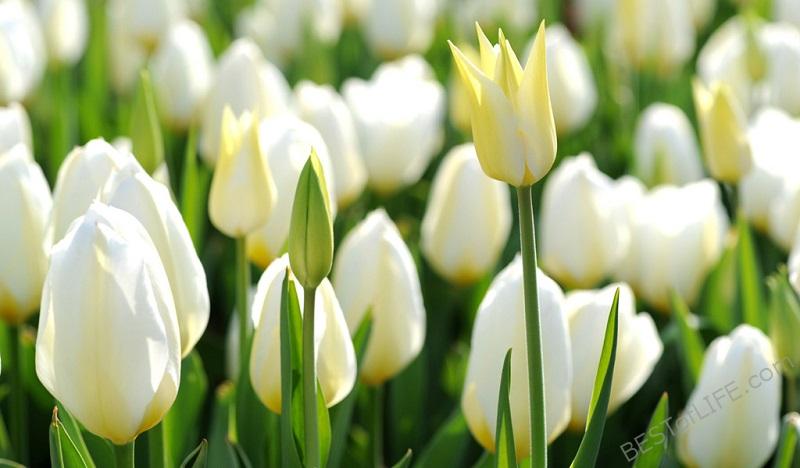 Spring Wreath Ideas for Your Front Door
As a mother of two, I enjoy DIY projects because I can assign tasks to my children and let their creativity get a workout. With DIY wreaths, you can do better than just hanging your artwork on the fridge. You can hang your child's work on your front door!
Coffee Grounds Spring Wreath | Farmhouse38
Easy Spring Wreath | Craftaholics Anonymous
Sunflower Wreath | Grillo Designs
DIY Spring Wreath | A Floral
Garden Hose Spring Wreath | Create Craft Love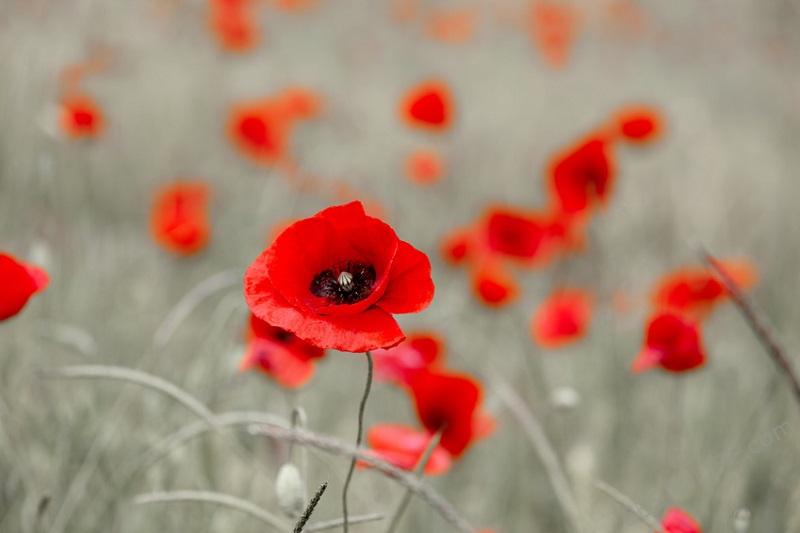 DIY Spring Decor
Spring is one of the easiest seasons to decorate your home. The goal is going to bring in as much of the outside as possible, flowers, plants, and even birds. These spring wreath ideas can help you set the stage for your home and inspire the rest of the decor.
Jute Wreath | Blissfully Miller
Easter Egg Wreath | A Pumpkin and a Princess
Monogram Wreath | Daisymaebelle
Burlap Wreath | Domestic Superhero
Radiant Orchid DIY Spring Door Decoration | DIY Inspired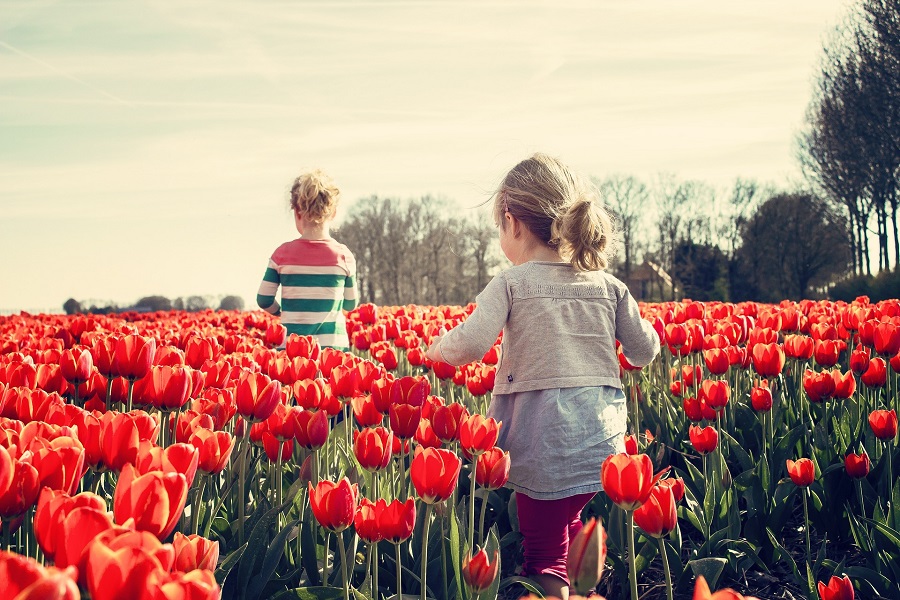 Easy DIY Crafts for Spring
Spring wreath ideas are mostly easy and use the best tools of the season, flowers. You can choose the flowers you want to work with and just replace any of the ones listed in these ideas. That means customizing your spring decor is easy.
DIY Paper Wreath | Blooming Homestead
Ruffled Muslin Wreath | My Blessed Life
Straw Wreath Customized | Positively Splendid
Paint Chip Wreath | My Sister's Suitcase
Yarn Spring Wreath | The 36th Avenue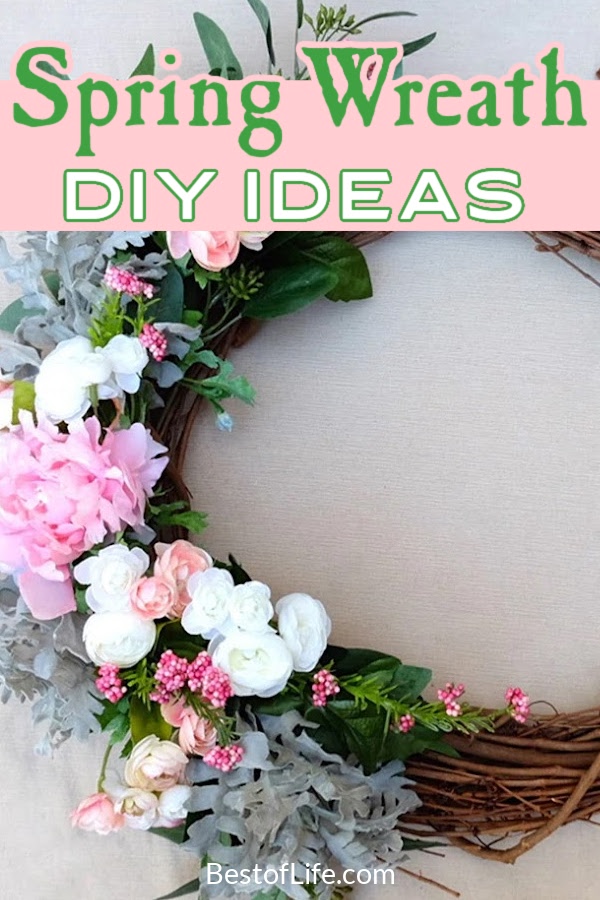 More Spring Ideas
Bullet Journal Spring Cleaning Ideas. | Your bullet journal can help you get prepared for spring with some spring organization.
21 Ways to Wear a Jean Jacket. | Jean jackets are perfect for spring because they aren't too heavy but also not too light.
10 Best Backyard Games for Parties. | People start spending more time outside once spring rolls around.
DIY Whiskey Barrel Planter Ideas. | Get your garden ready for the beautiful flowers that will be in bloom this season.
Easter Egg Hunt Party Ideas for Some Hopping Fun. | Don't forget that there are some spring holidays to celebrate like Easter.Save