Inspirational Easter Quotes to Share This Spring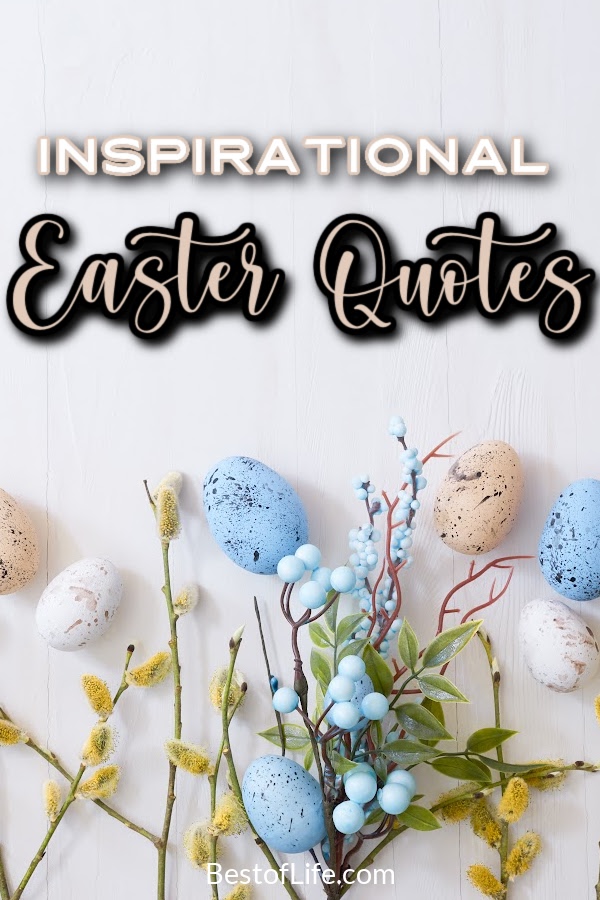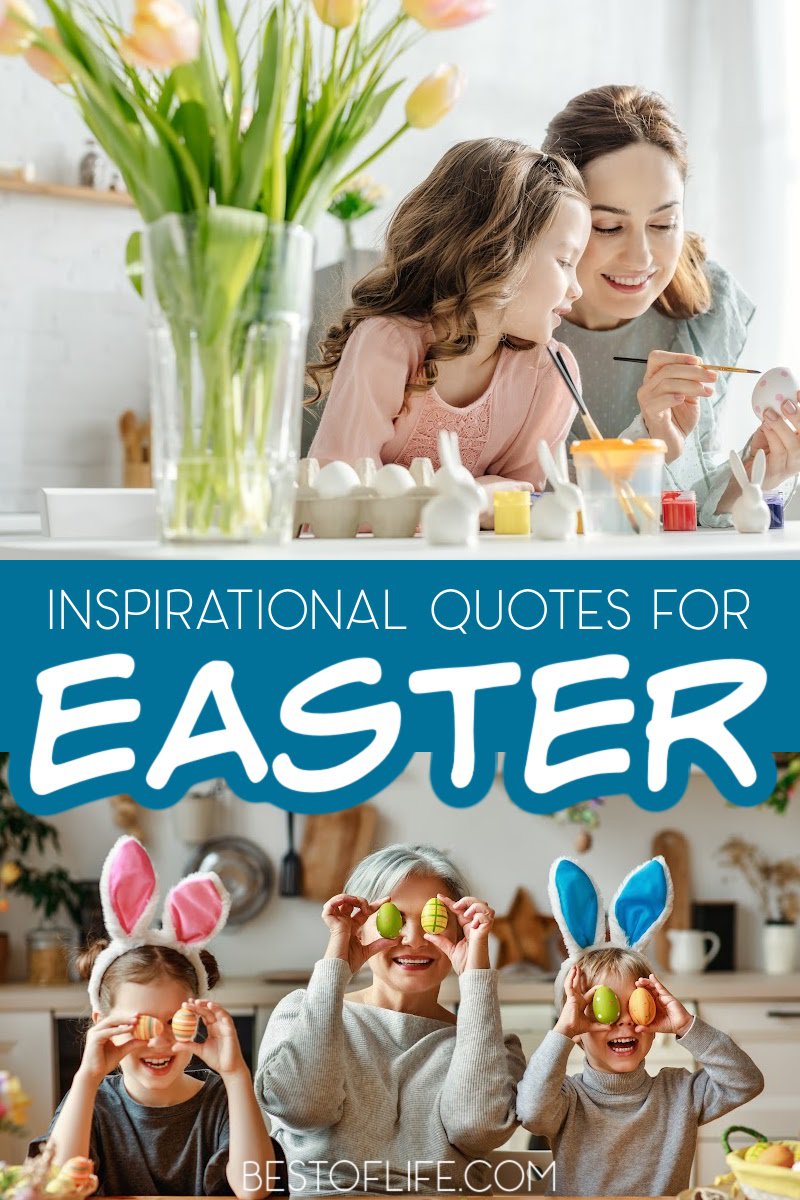 Easter is the holiday of revival. In fact, spring generally feels like a season of revival. Nature is springing back to life. But the season and holiday don't need to be all about nature. We can use some inspirational Easter quotes for our own revival.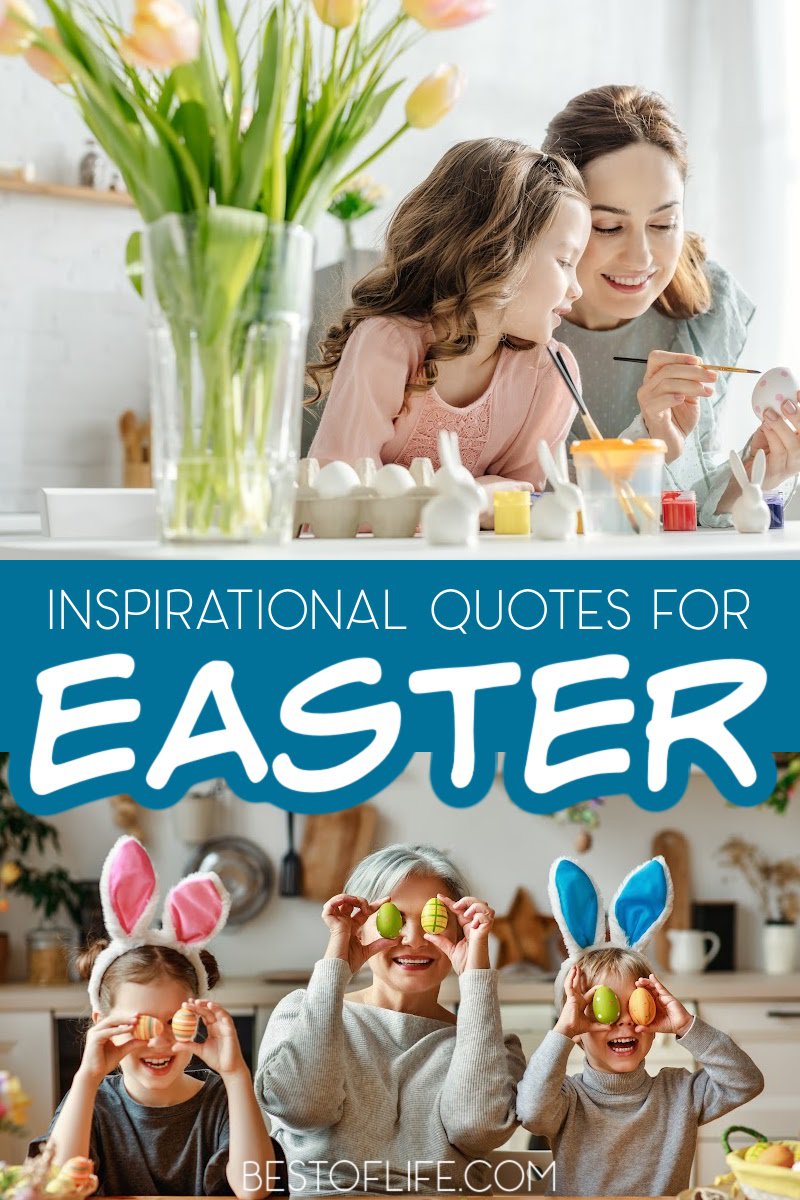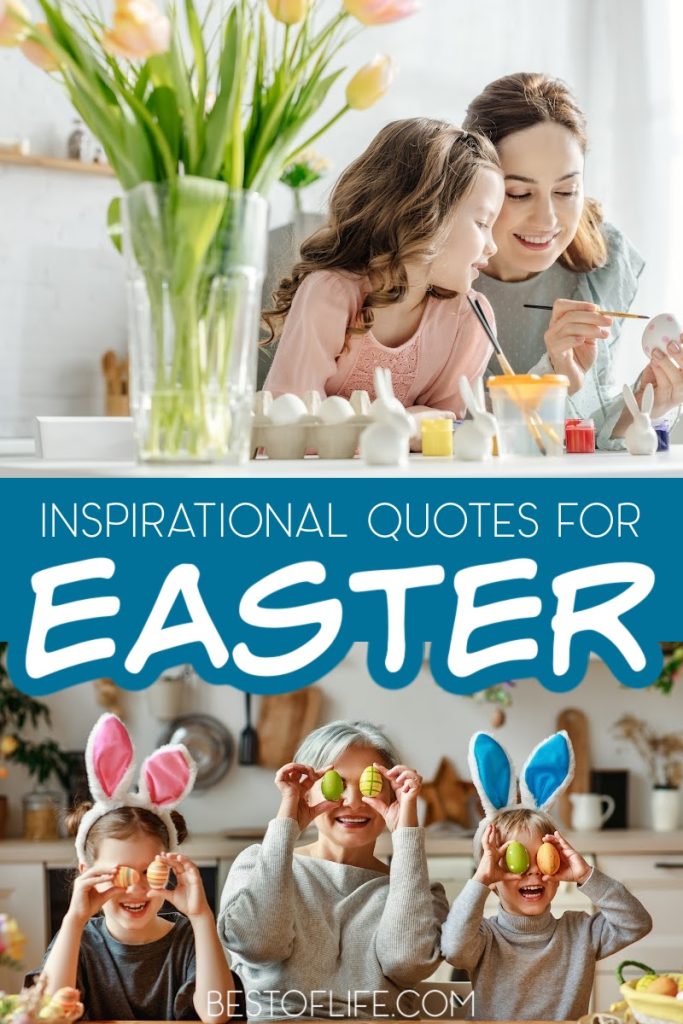 Inspirational Easter quotes can help us stay motivated through our own revivals in self-care and overall happiness. The history of Easter is pretty well-known. It is a religious holiday based on the revival of Jesus Christ.
Religious people everywhere celebrate this special time of year, but you don't have to be religious to enjoy the festivities. In fact, Easter has become even more than a holiday for the spiritual.
The idea of Easter is resurrection and revival, and we can see that revival all around us in nature. We have gone through months of winter, which means plants are dying and animals are hibernating.
But spring comes along, and the color is returned to the world. Flowers are blooming all around us, trees are coming back to life, animals are waking from their hibernations, and we have a lot to celebrate.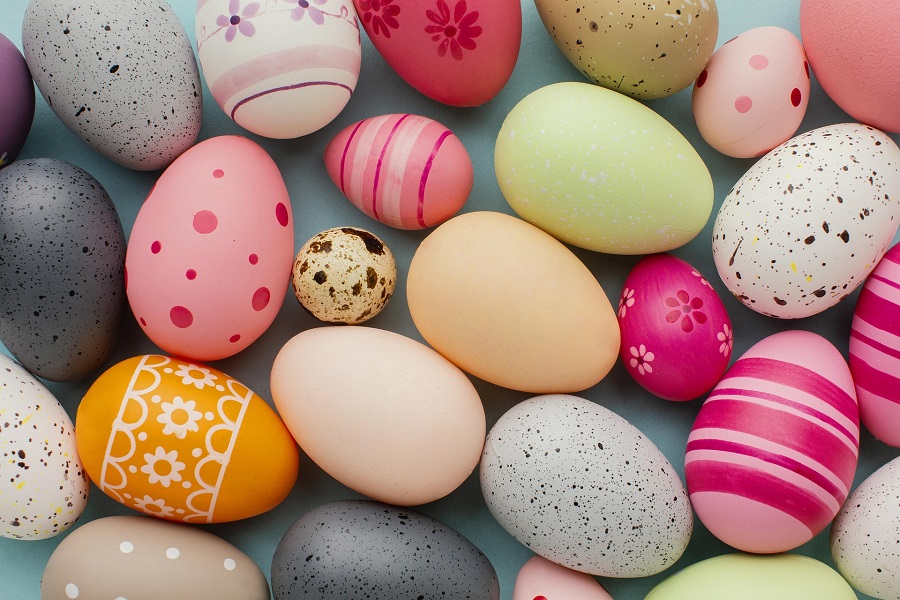 Of course, the holiday itself feels like you should spend the day in church, and there's nothing wrong with that if you choose to do so. But even people who aren't religious have fun activities to partake in to celebrate the season.
That being said, if Easter and spring are known as the day and season of revival, why not revive ourselves a bit? We can use some inspirational Easter quotes to help celebrate the holiday and the season.
But we can also use these quotes as motivational spring quotes to push us to revive. What revive means to you is entirely up to you. You can be out there wanting to revive your healthier lifestyle with workouts or healthy recipes.
But you can also want to revive relationships with friends you haven't heard from in years or family members you haven't seen in a while. The goal is to use this time of year to come out of your own winter "hibernation," no matter how long that winter lasted.
Inspirational Easter Quotes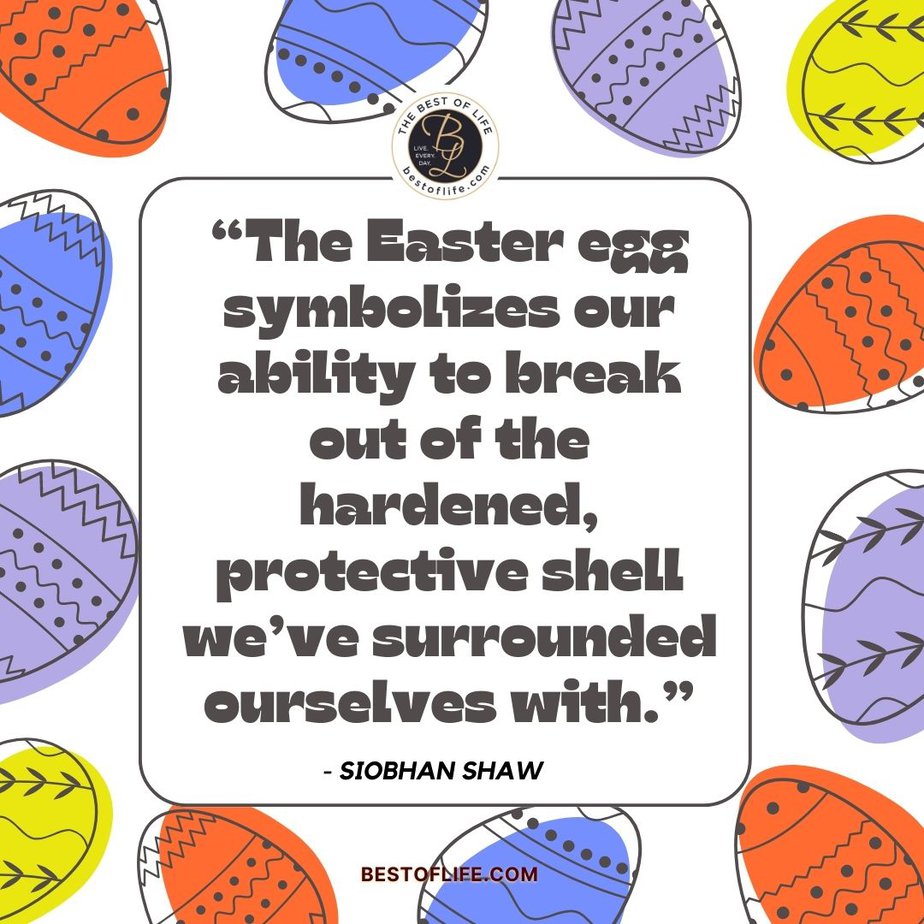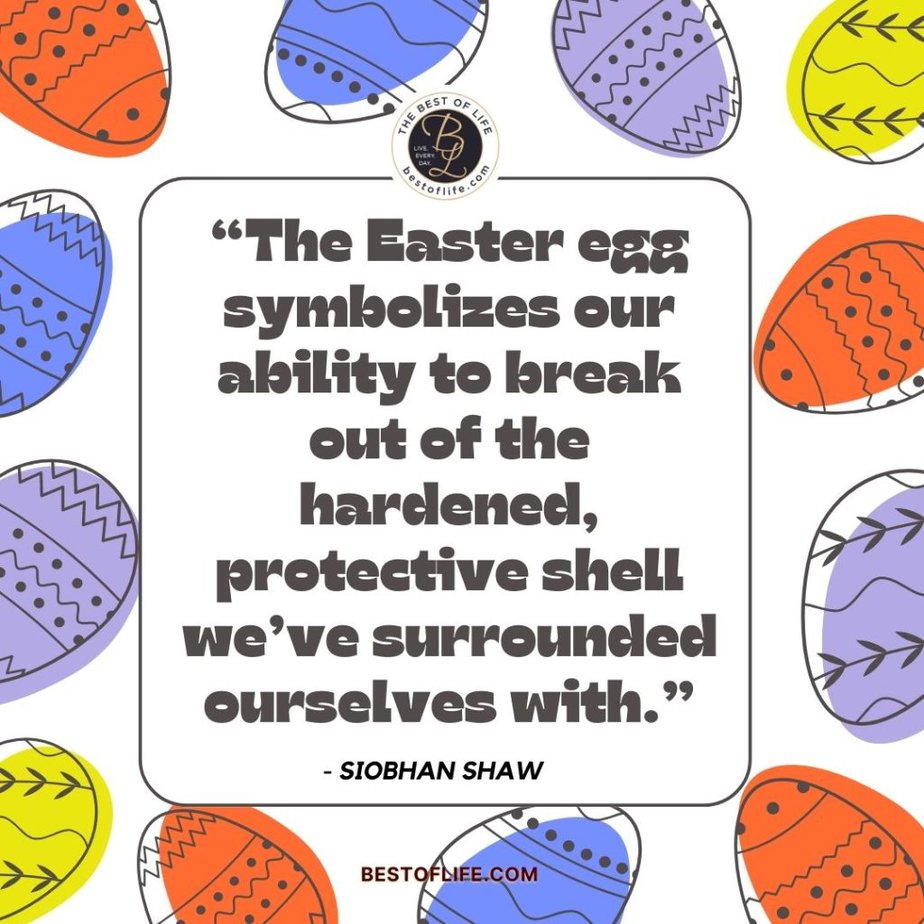 "The Easter egg symbolizes our ability to break out of the hardened, protective shell we've surrounded ourselves with." -Siobhan Shaw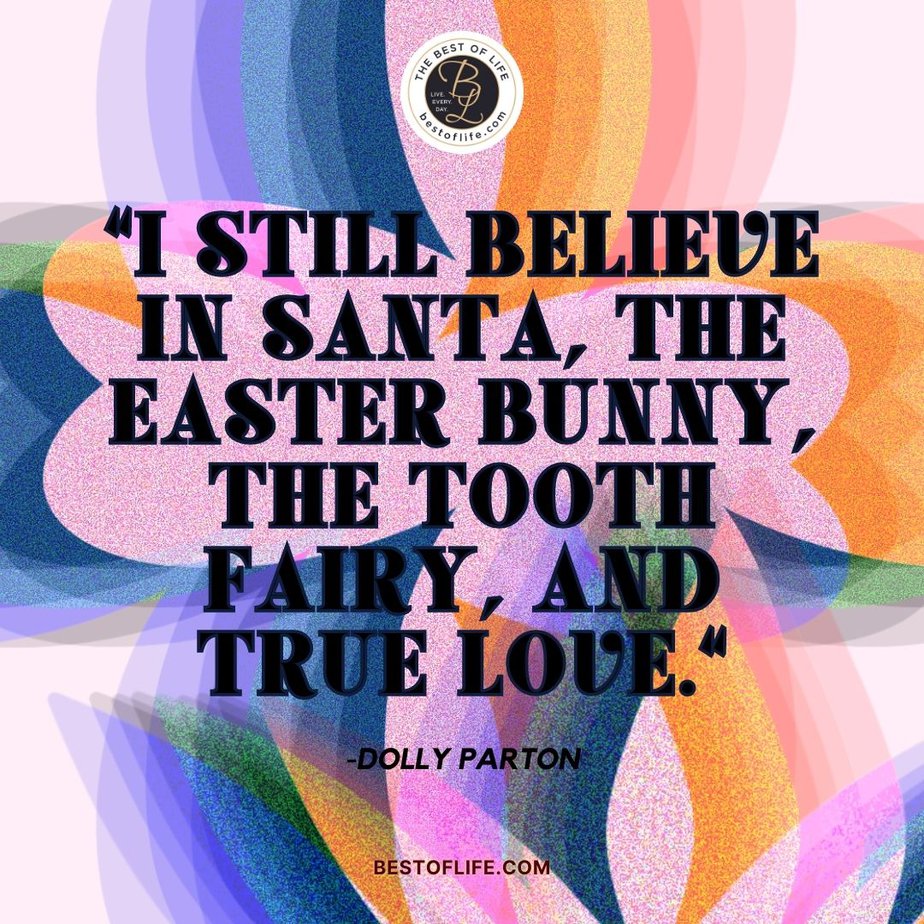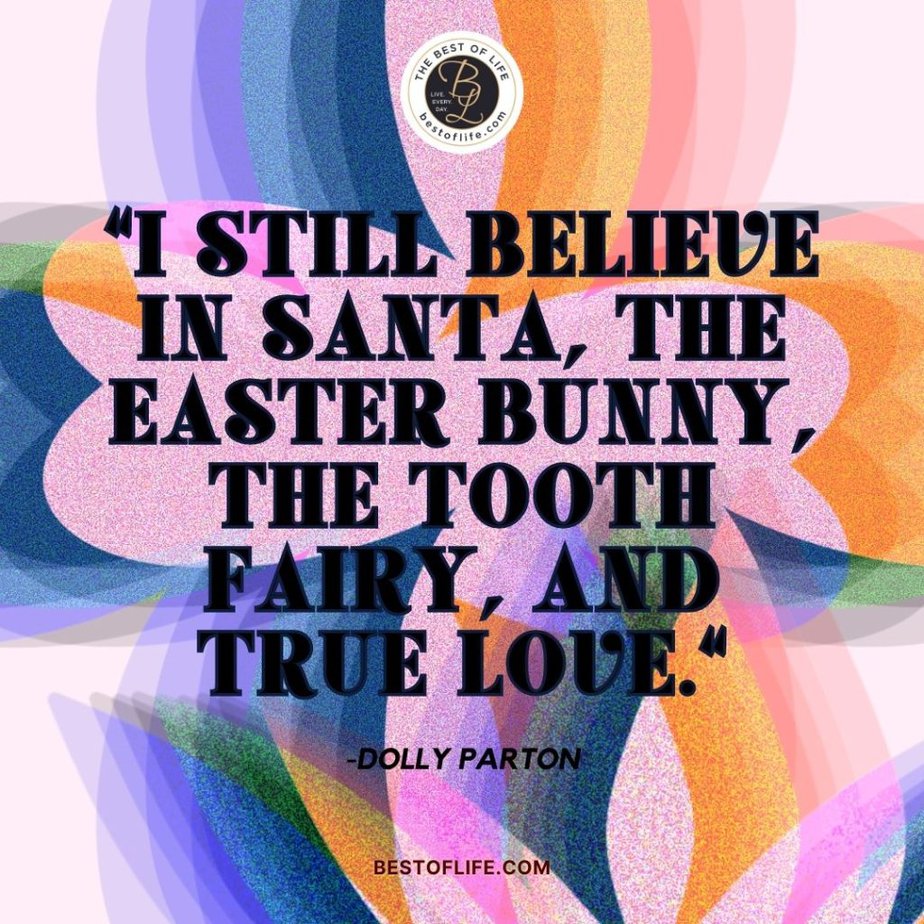 "I still believe in Santa, the Easter Bunny, the Tooth Fairy, and true love." -Dolly Parton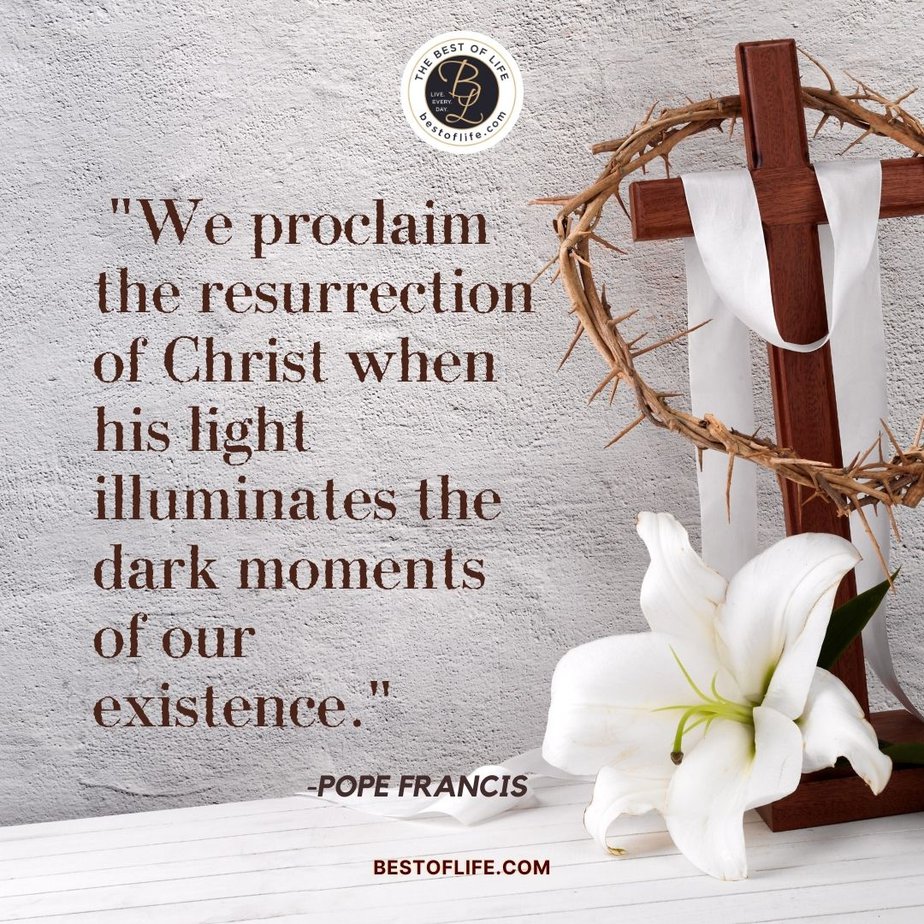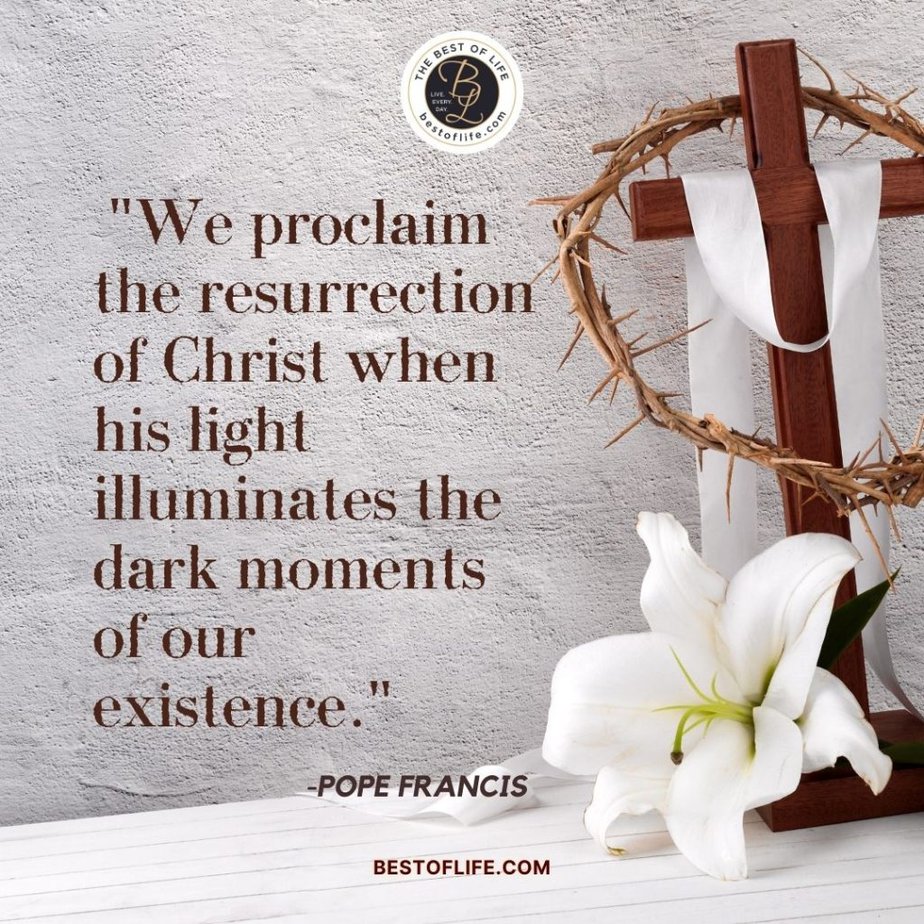 "We proclaim the resurrection of Christ when his light illuminates the dark moments of our existence." Pope Francis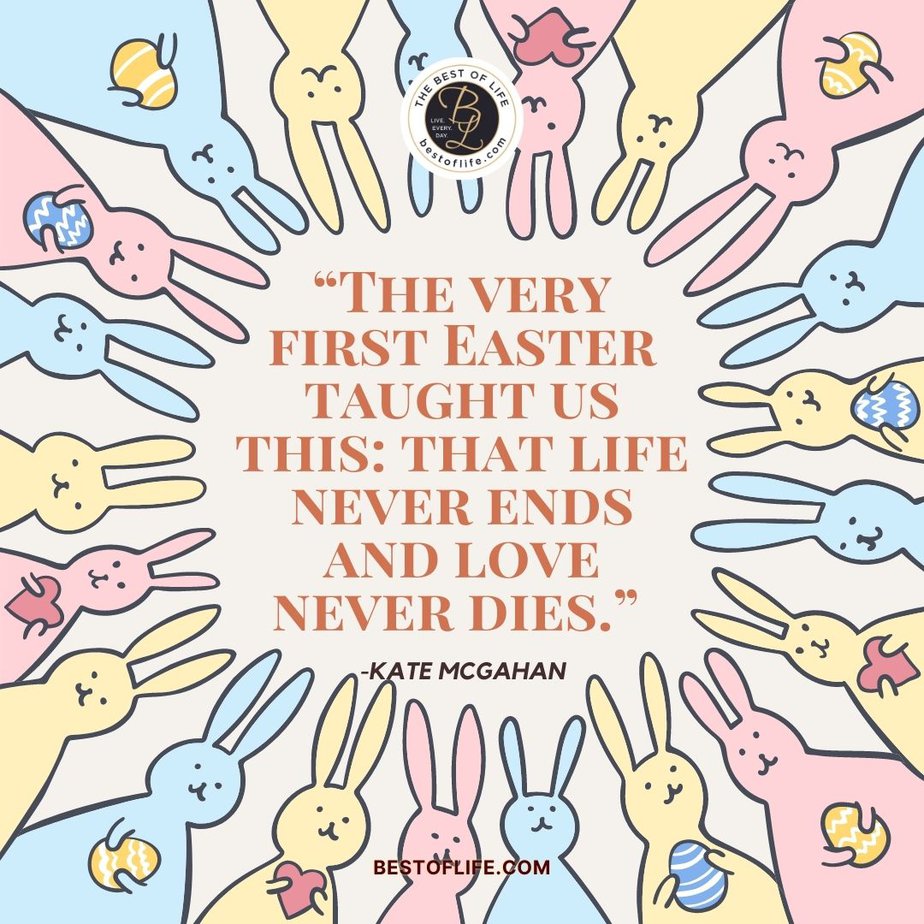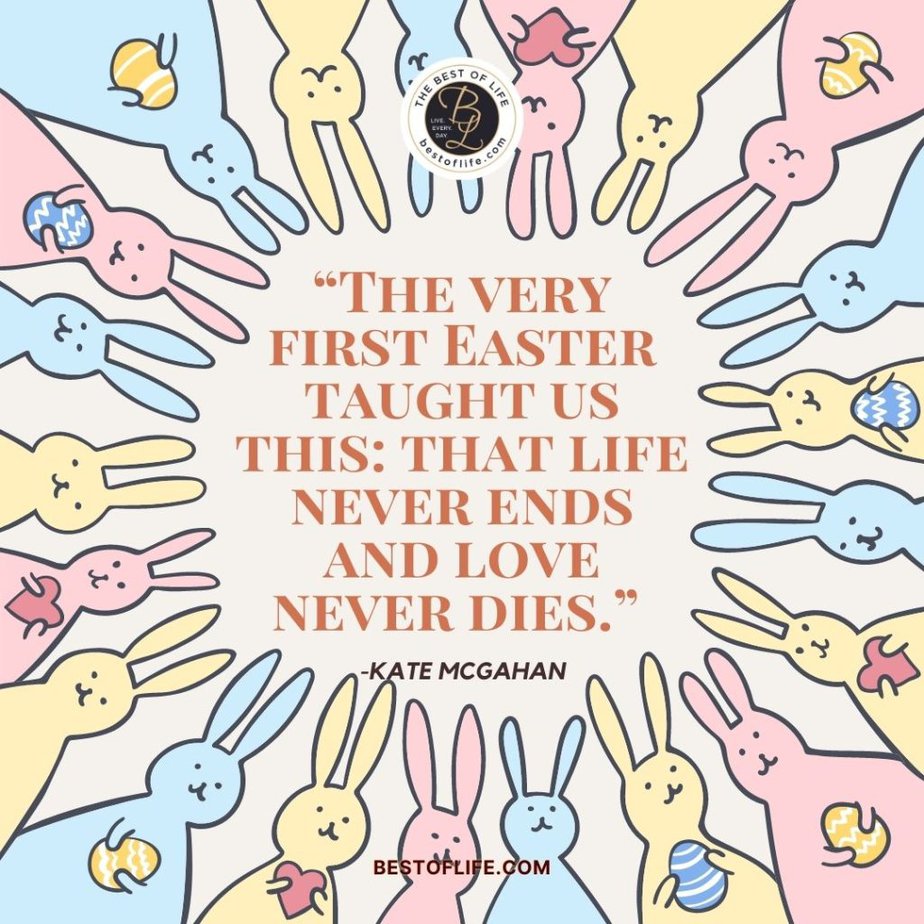 "The very first Easter taught us this: that life never ends and love never dies." -Kate Mcgahan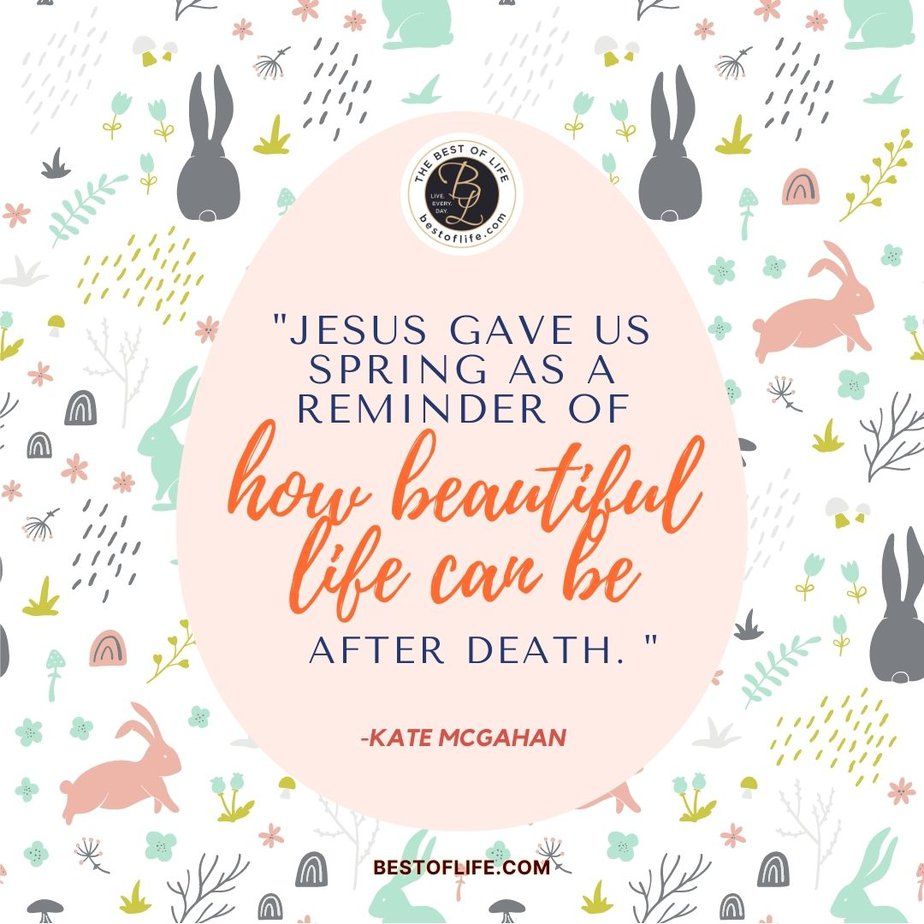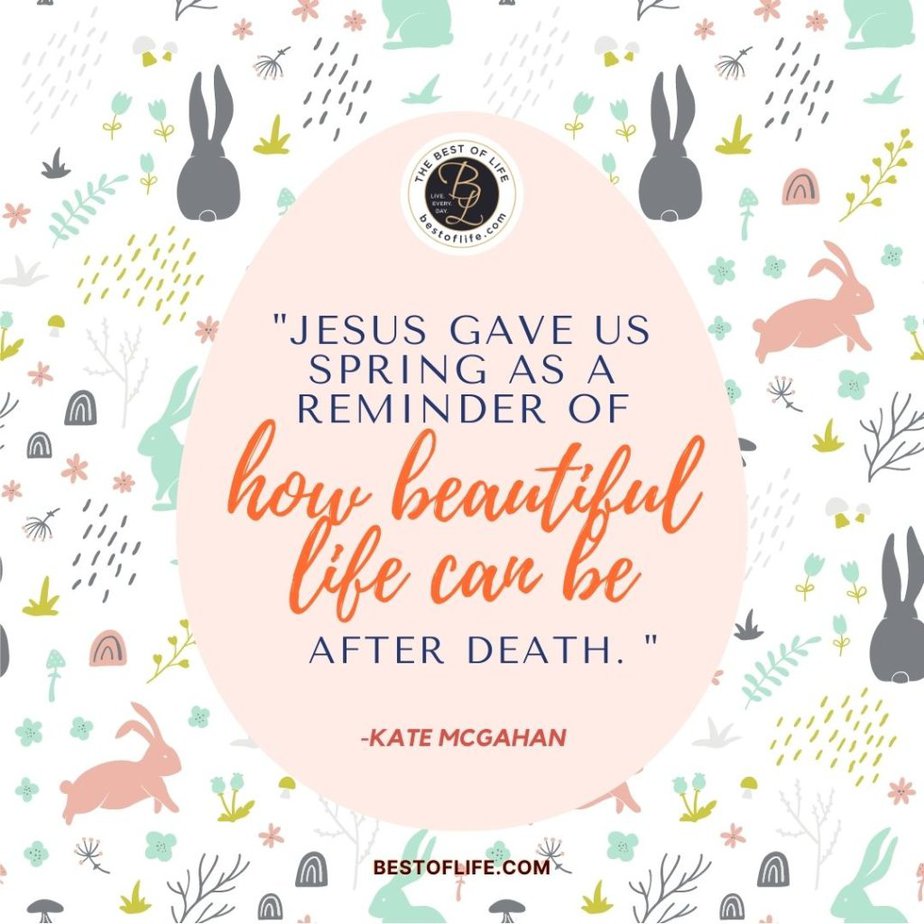 "Jesus gave us spring as a reminder of how beautiful life can be after death." -Kate Mcgahan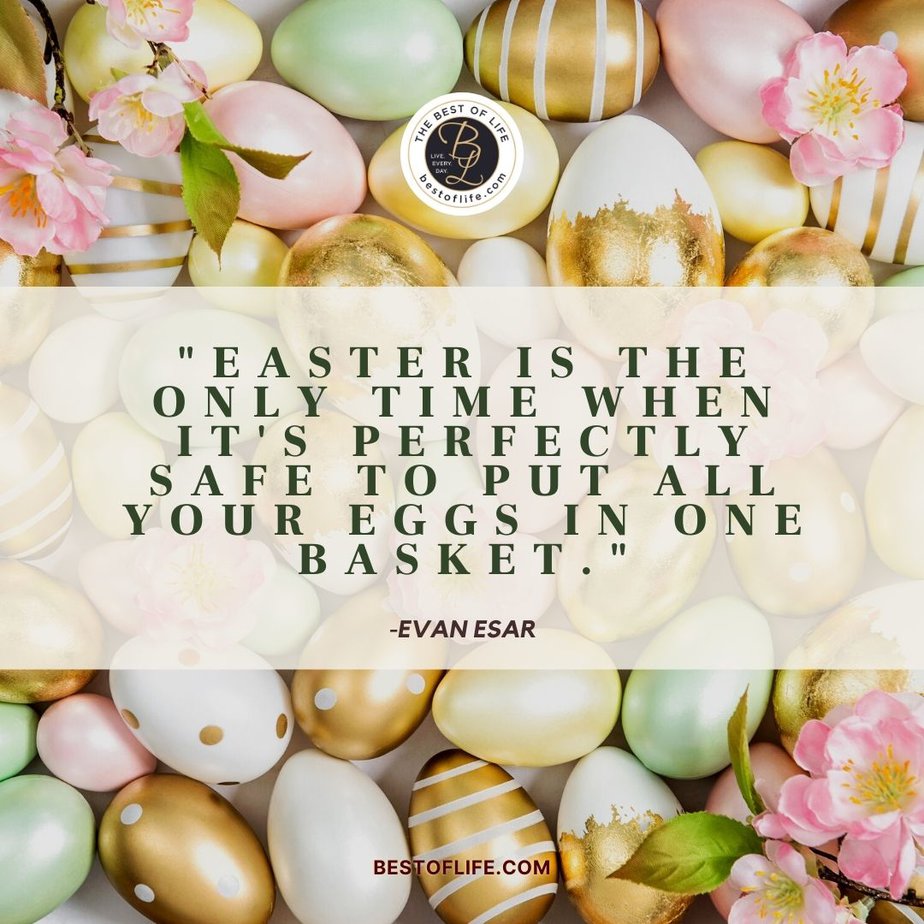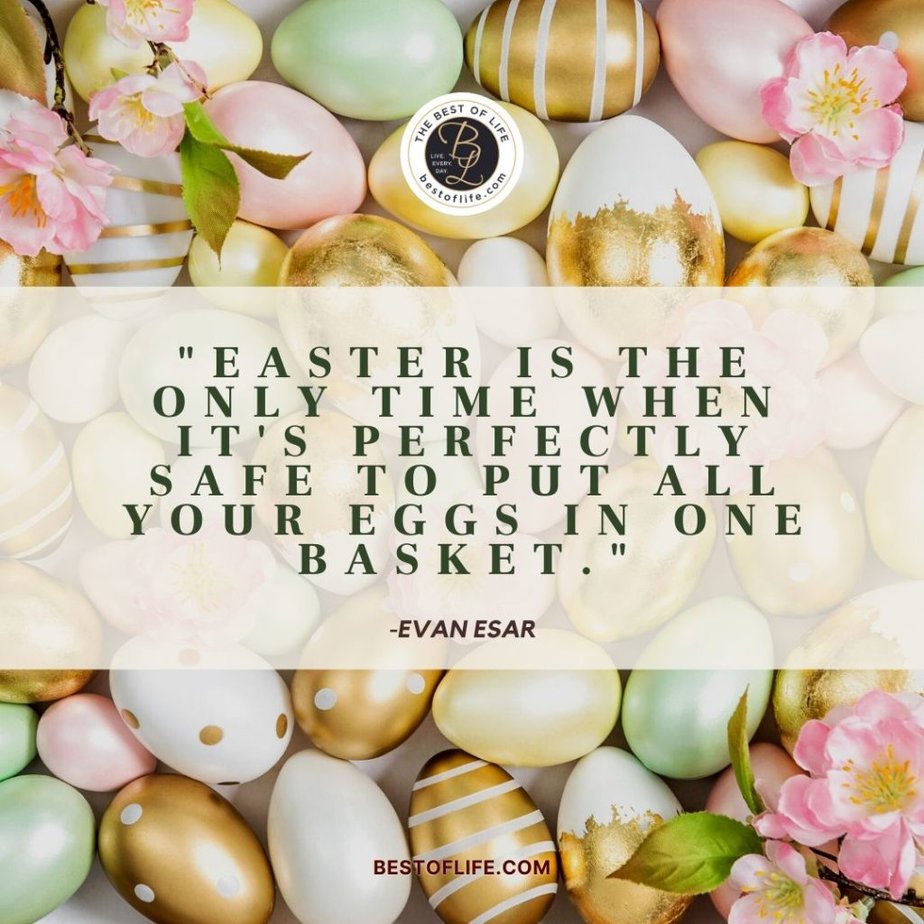 "Easter is the only time when it's perfectly safe to put all your eggs in one basket." -Evan Esar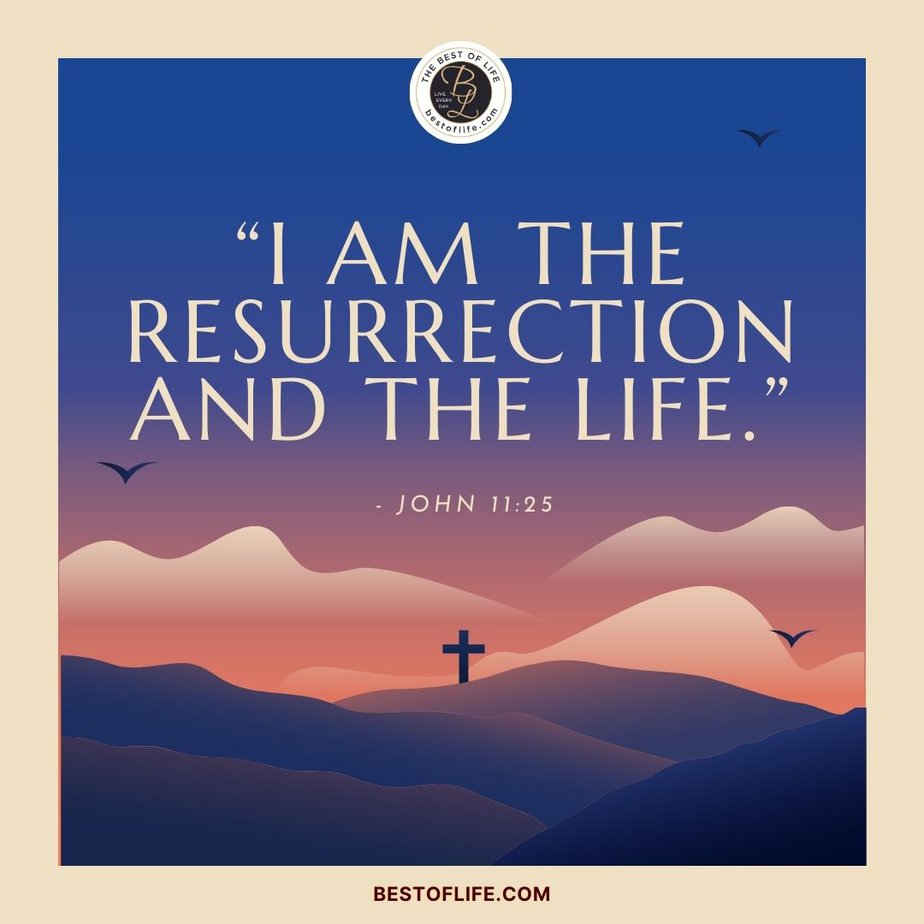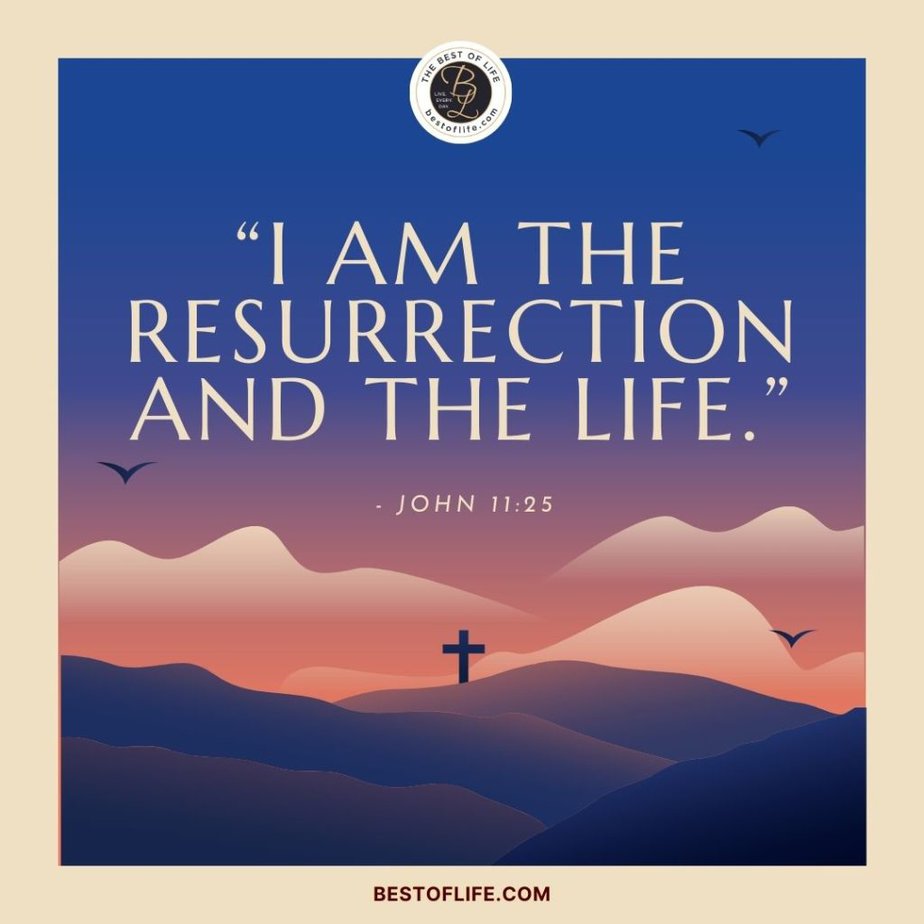 "I am the resurrection and the life." -John 11:25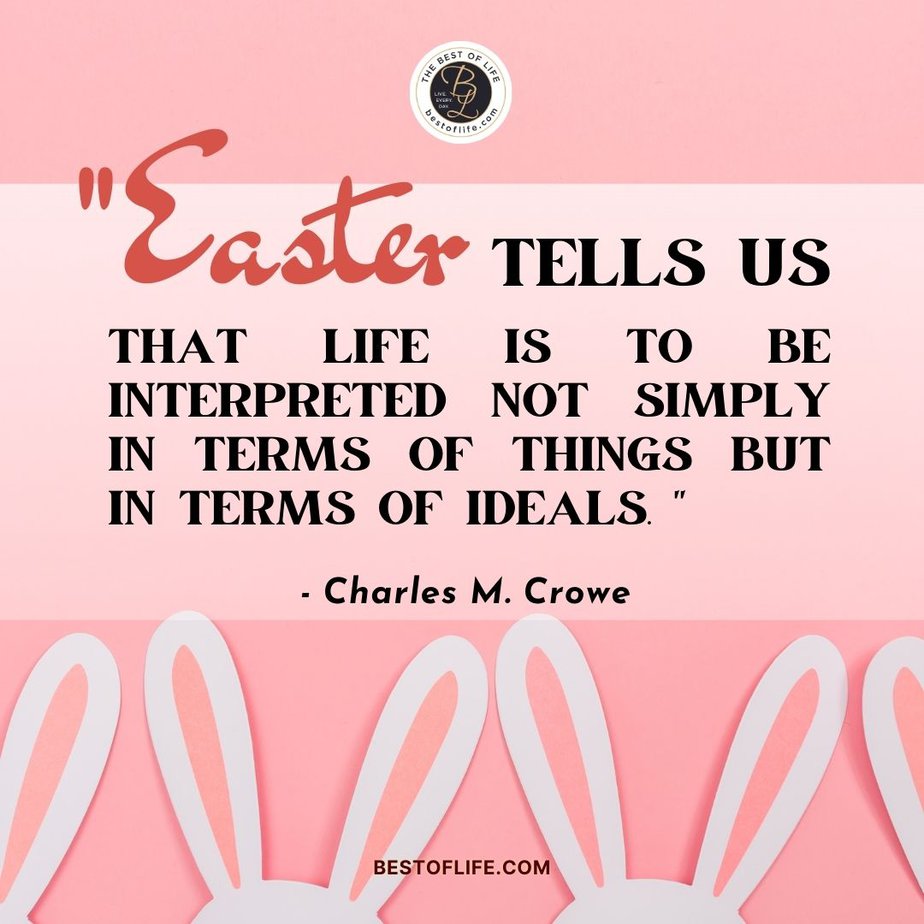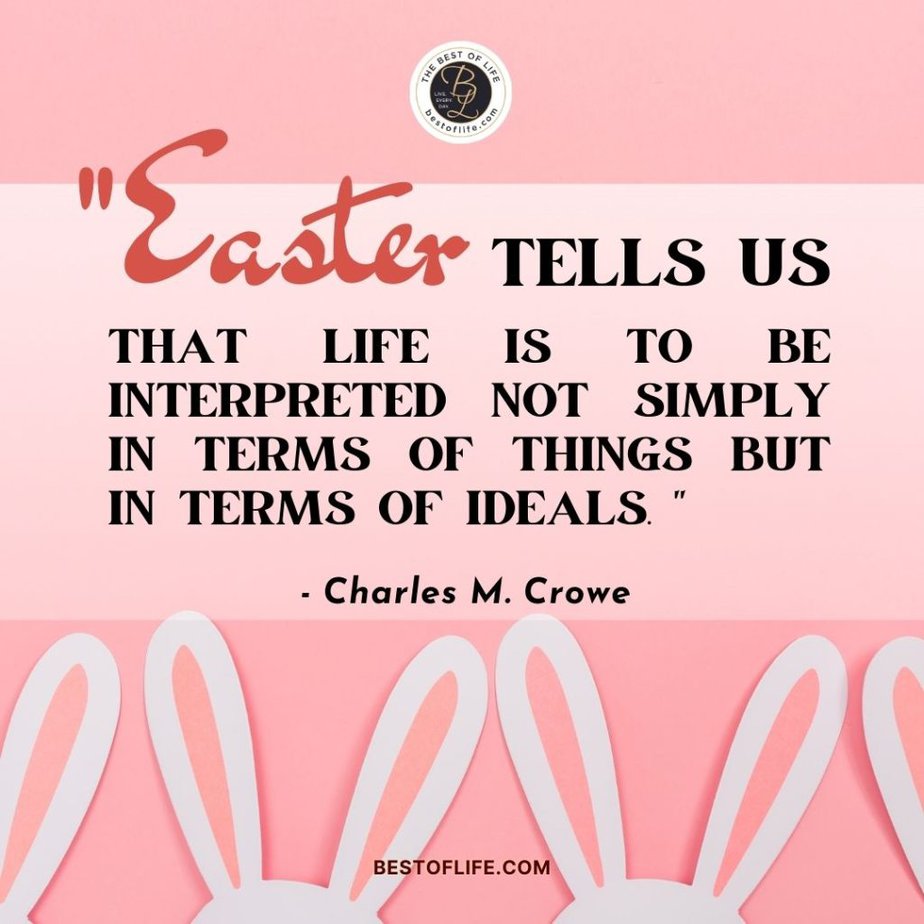 "Easter tells us that life is to be interpreted not simply in terms of things but in terms of ideals." -Charles M. Crowe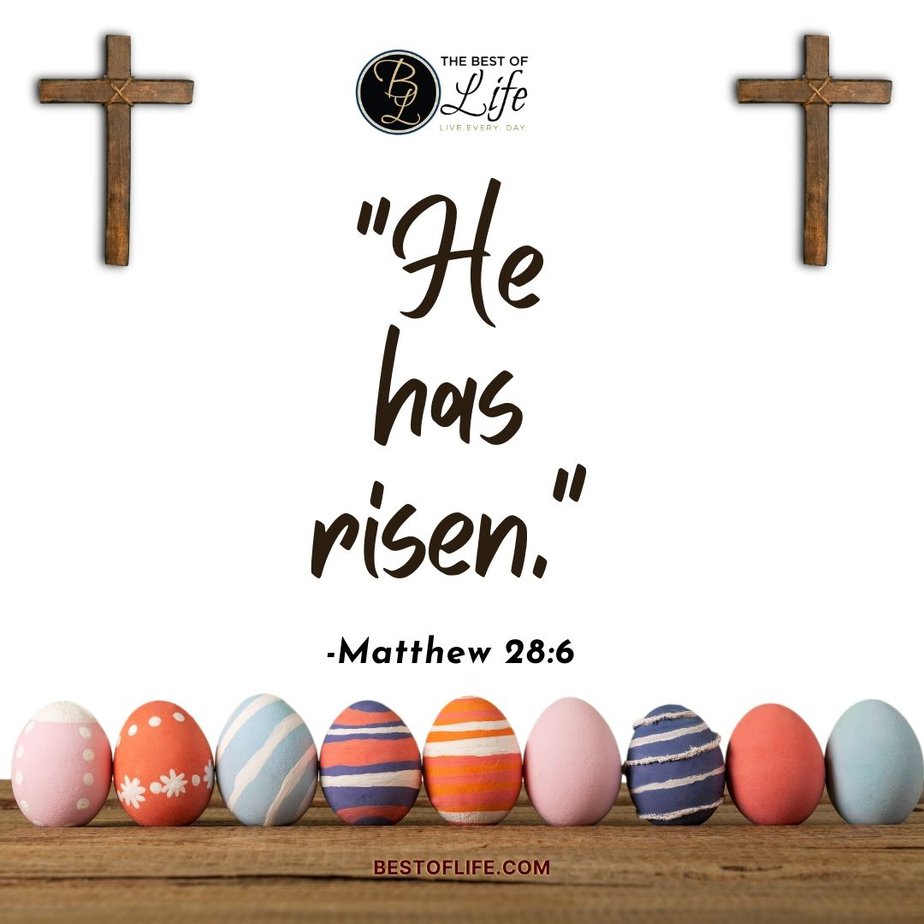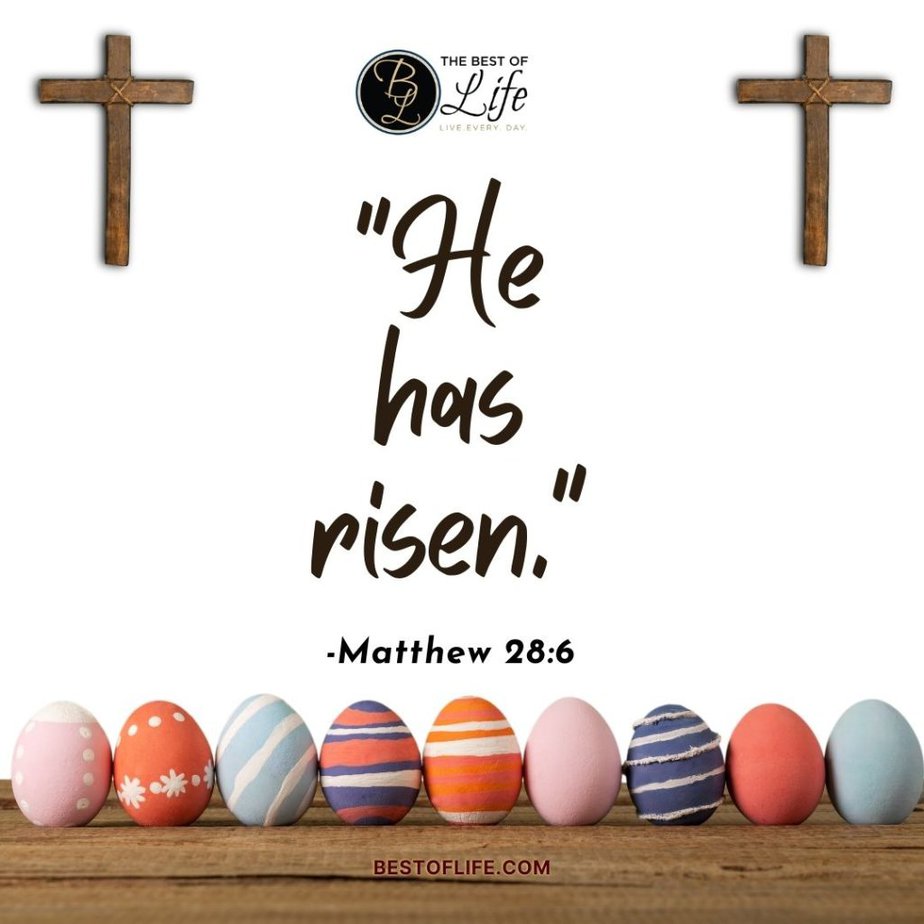 "He has risen." -Matthew 28:6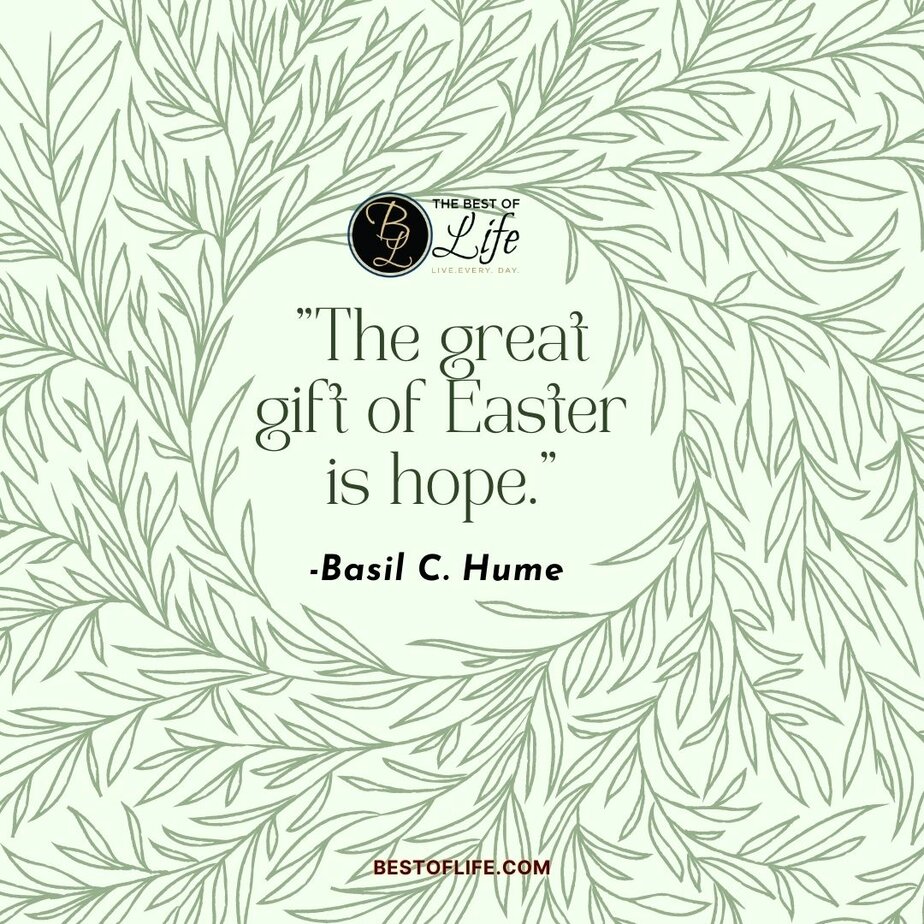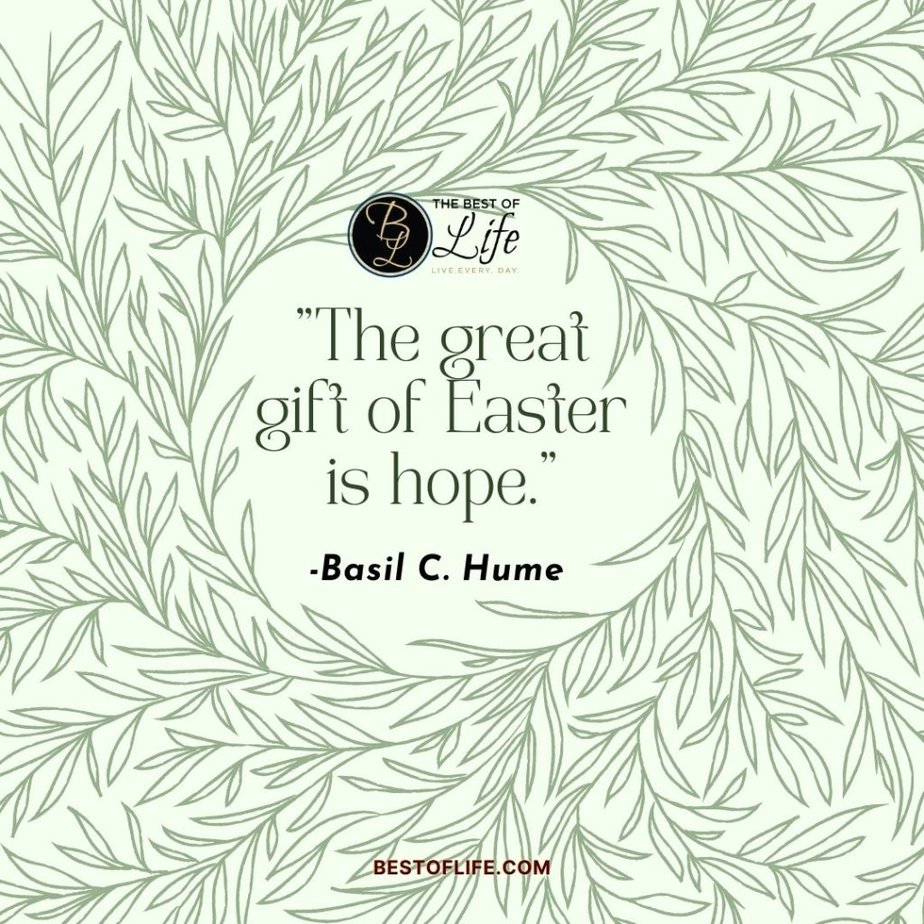 "The great gift of Easter is hope." -Basil C. Hume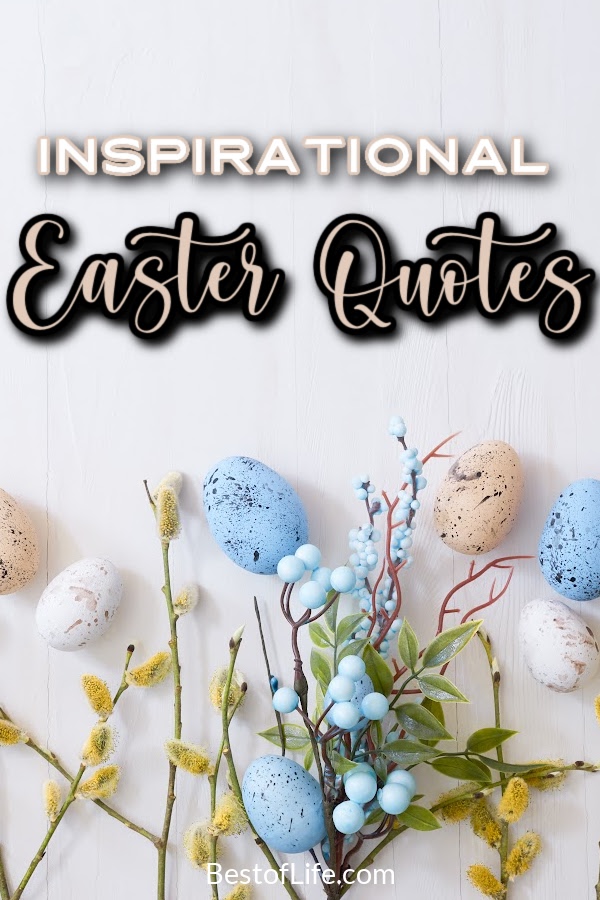 More Easter
Easter Nails | Colorful Easter Nail Designs and Ideas | Painting your nails for holiday is not only fun, but cute!
Basket Ideas for Boys | Helping the Easter Bunny fill baskets for boys is easier with a few simple tips.
Easter Basket Ideas for Girls | We can't forget the girls who need their baskets completed.
Basket Ideas for Adults | Adults don't usually get baskets, but why not change things up this year?
Easter Egg Hunt Party Ideas for Some Hopping Fun | Hunting for Easter eggs is a fun tradition for Easter.