Quotes About Surrounding Yourself with Happiness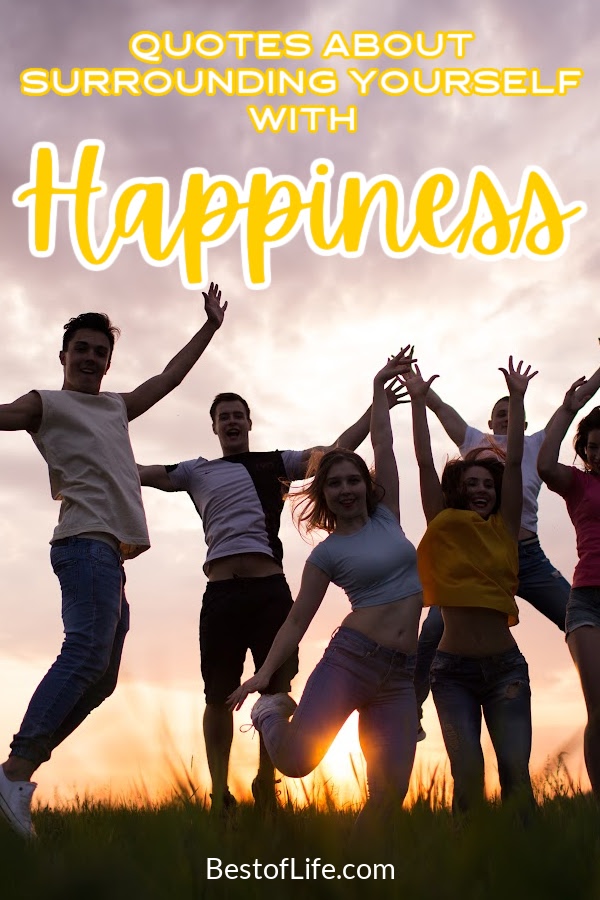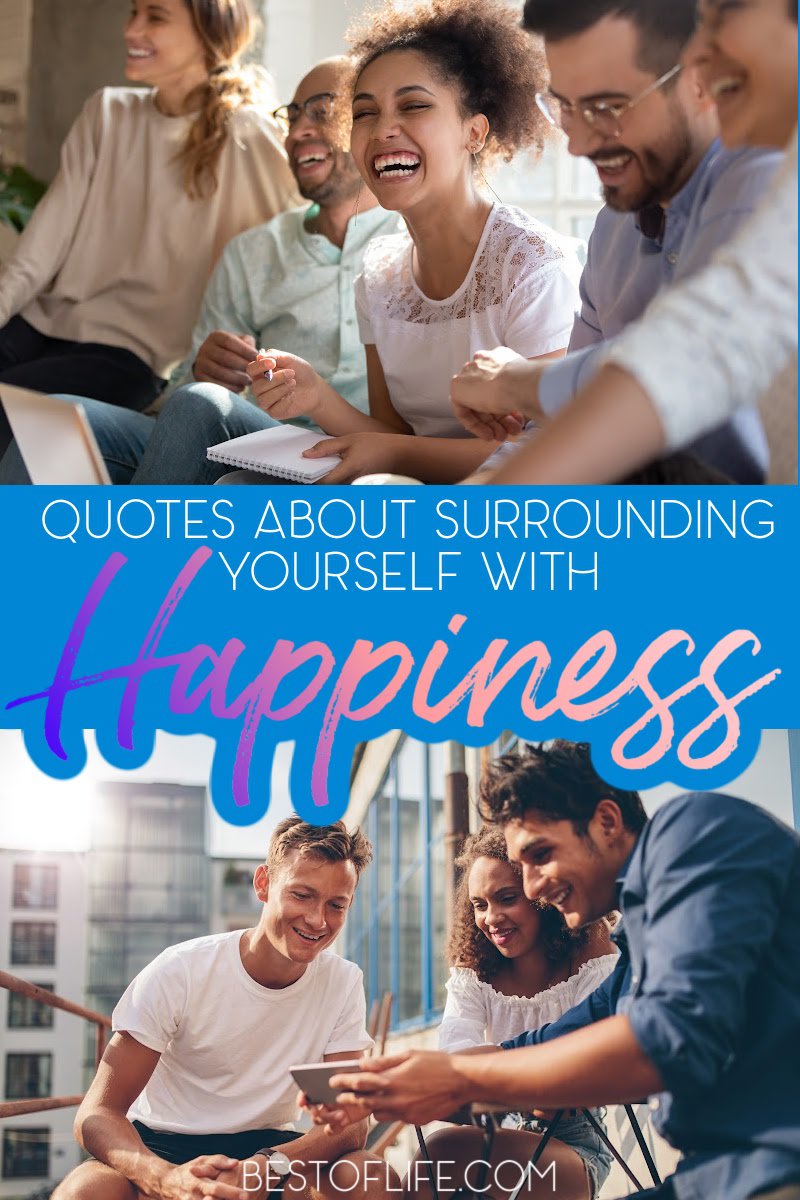 We can all use a little more happiness in our daily lives. These quotes about surrounding yourself with happiness can make a difference in all kinds of situations. Some days we all need a little pick up and these quotes are perfect for doing just that! It can be hard to keep a positive attitude.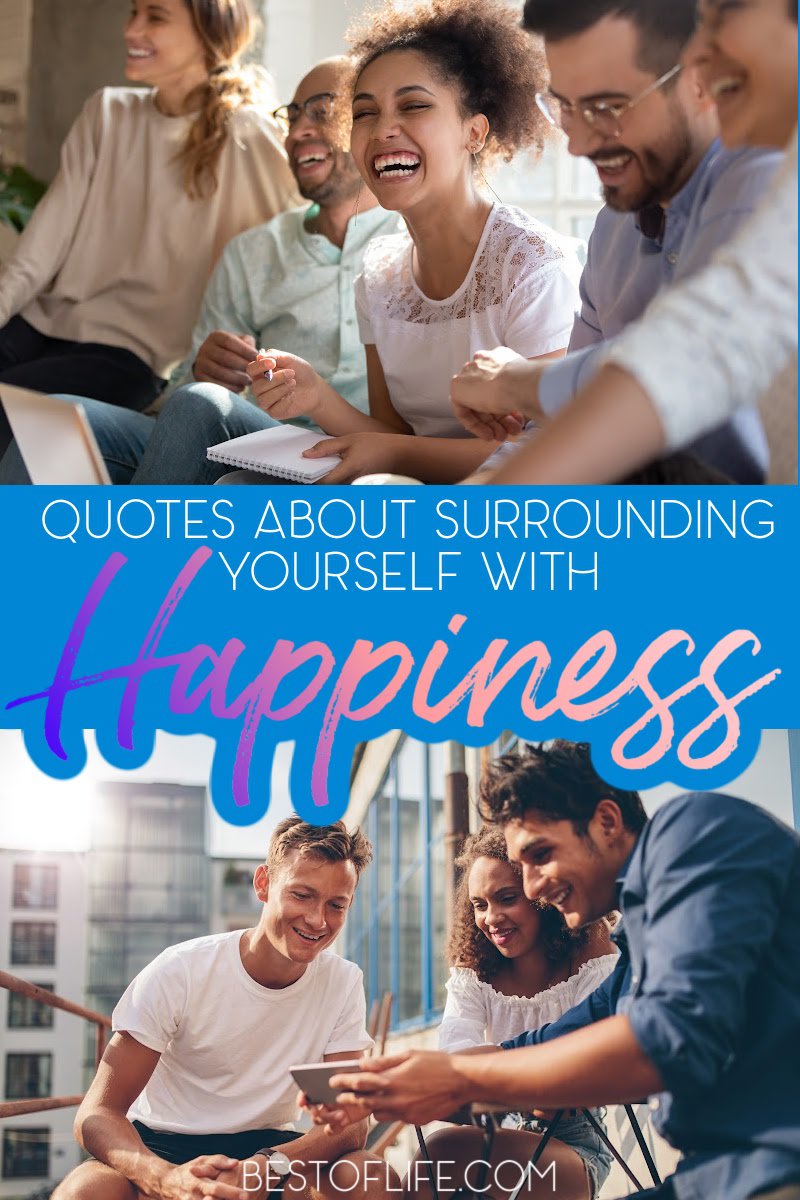 By finding ways to stay positive and surround yourself with happiness, we can all live our best lives. Quotes about surrounding yourself with happiness can help make a big change in your attitude, the way you react to everyday situations, and more!
Did you know that you can buy books all about happiness? It's like we've all been searching for it or something…Oh, wait, of course, we have! Instead of driving yourself crazy trying to plan happiness, use these quotes to remind yourself that happiness is all around you!
Quotes About Surrounding Yourself with Happiness
Happiness doesn't always come easily. It is definitely something that is worth working for though! These great quotes about surrounding yourself with happiness will get you started on a whole new path. Focusing on the good, and drawing out the happiness in all situations, these things can really improve your overall quality of life!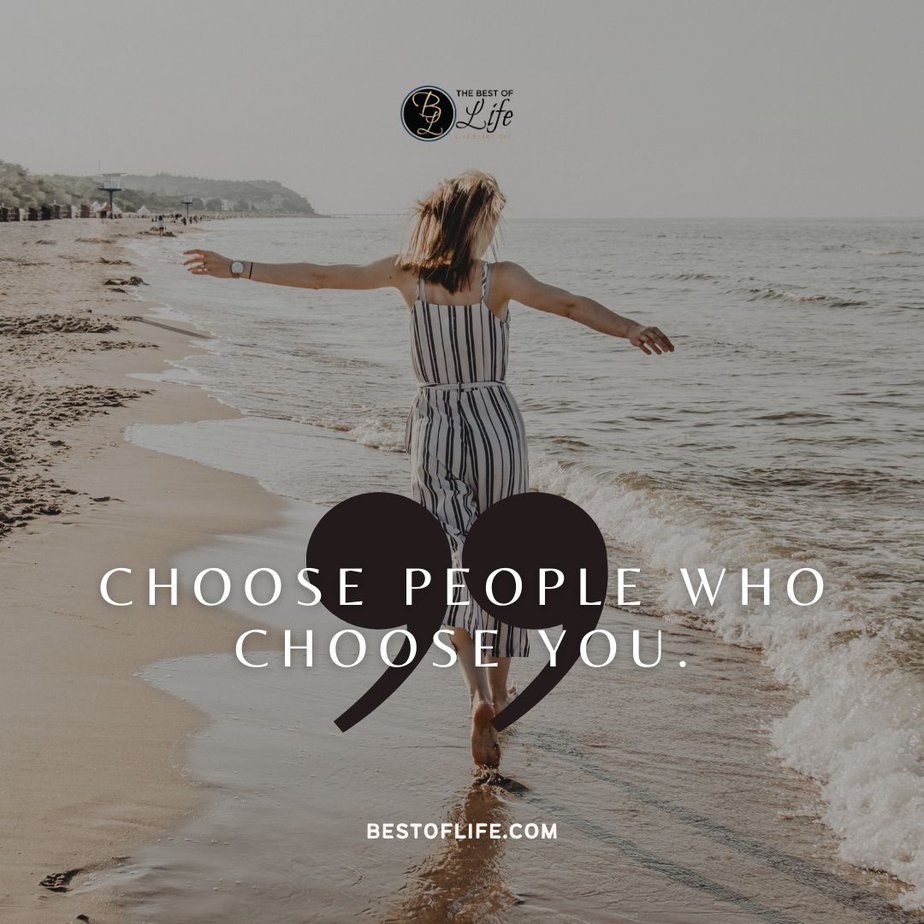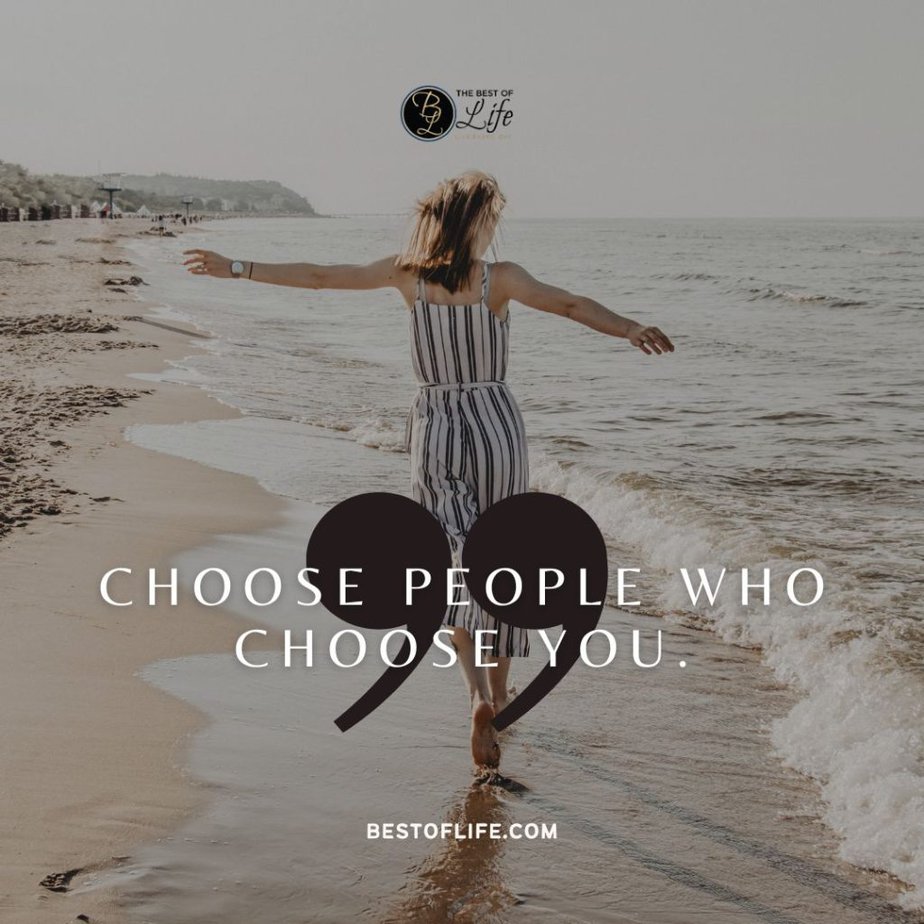 "Choose people who choose you."
This is a great start to this quotes post. We can talk about quotes about change, and quotes about being sarcastic, but at the end of the day all we want is to be loved. One of the ways you can help keep yourself surrounded by happiness is by choosing people who choose you.
Devote your time and energy to people who will do the same for you. Making time is a big choice in our world, give that time to people who deserve it the most. This has really helped me stop chasing down relationships that are not fruitful.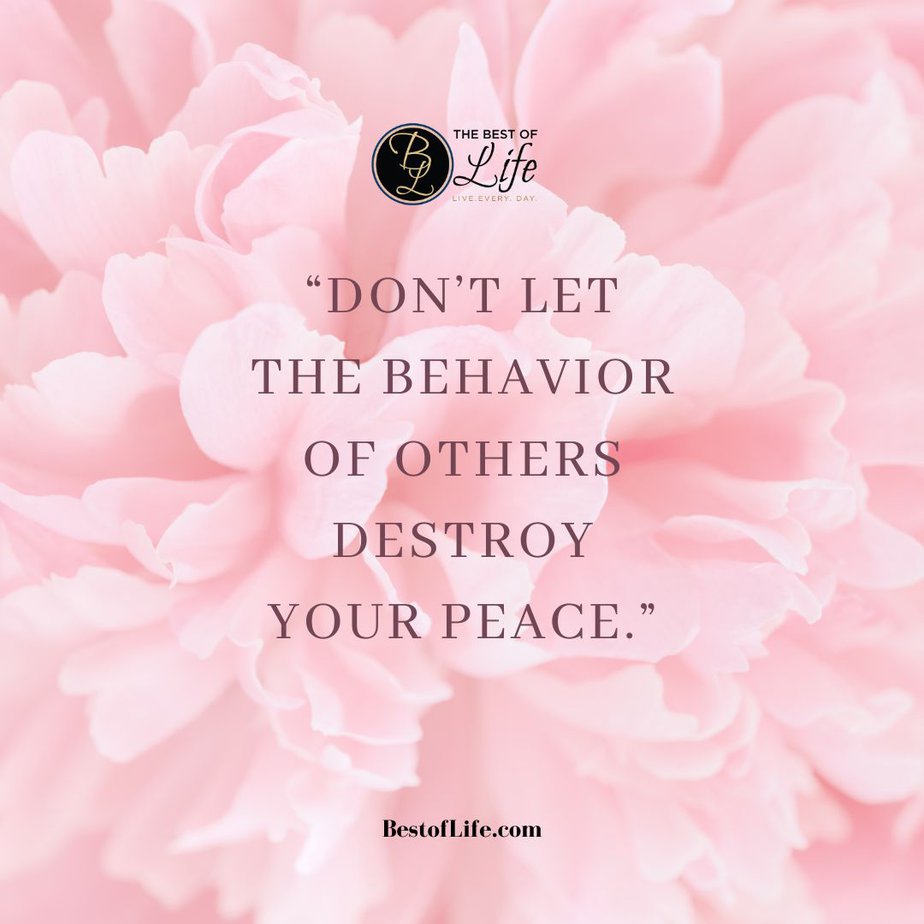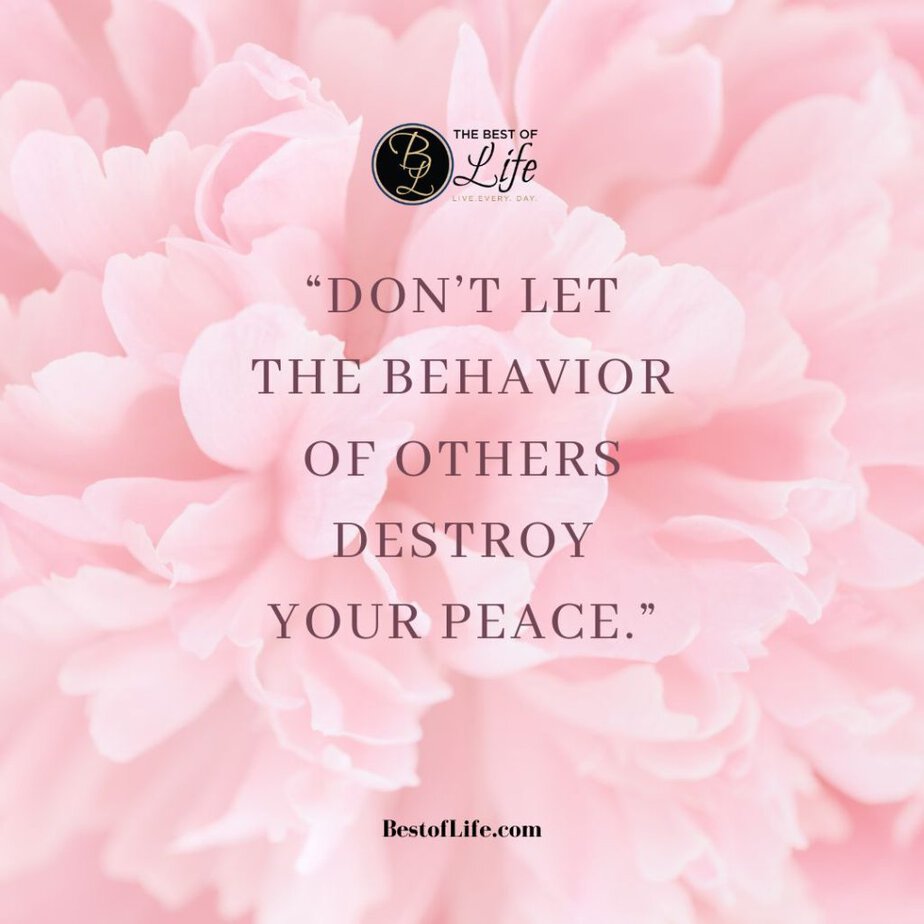 "Don't let the behavior of others destroy your peace."
Too often we get wrapped up in what is going on around us and we lose focus on the things that make us happy. Surrounding yourself with happiness is hard to do if you are always putting that aside to address the issues of others.
When someone makes a bad choice sometimes there are consequences, don't let those bad choices take away your chance at peace and happiness!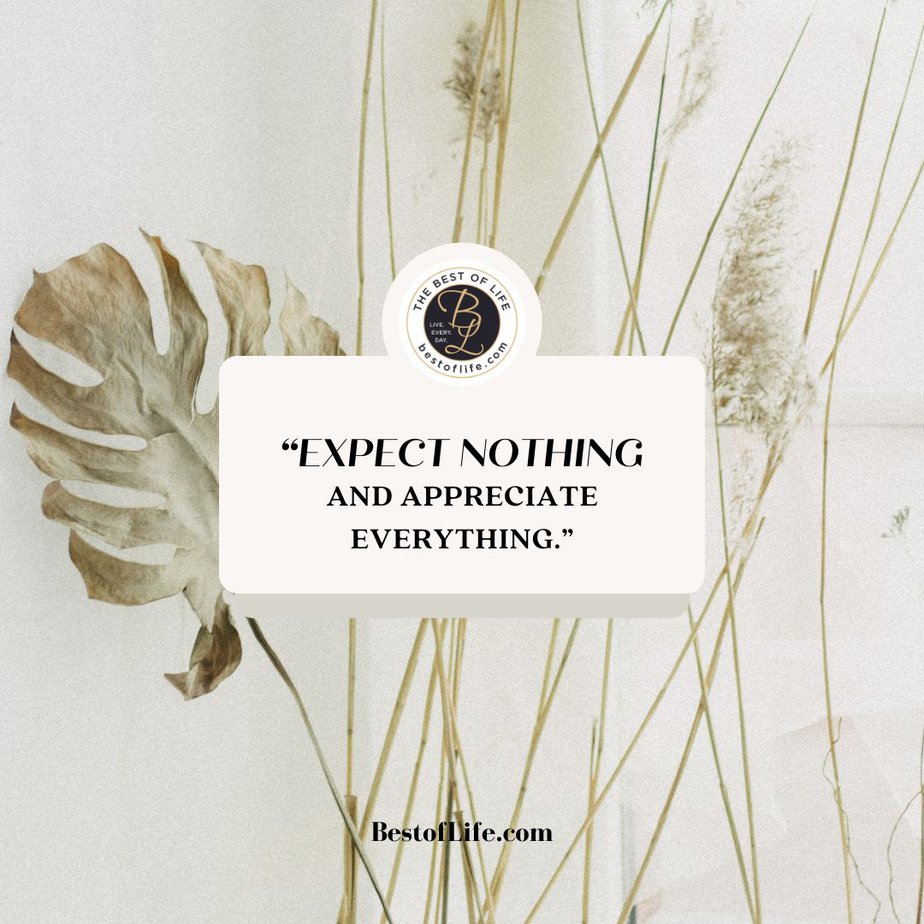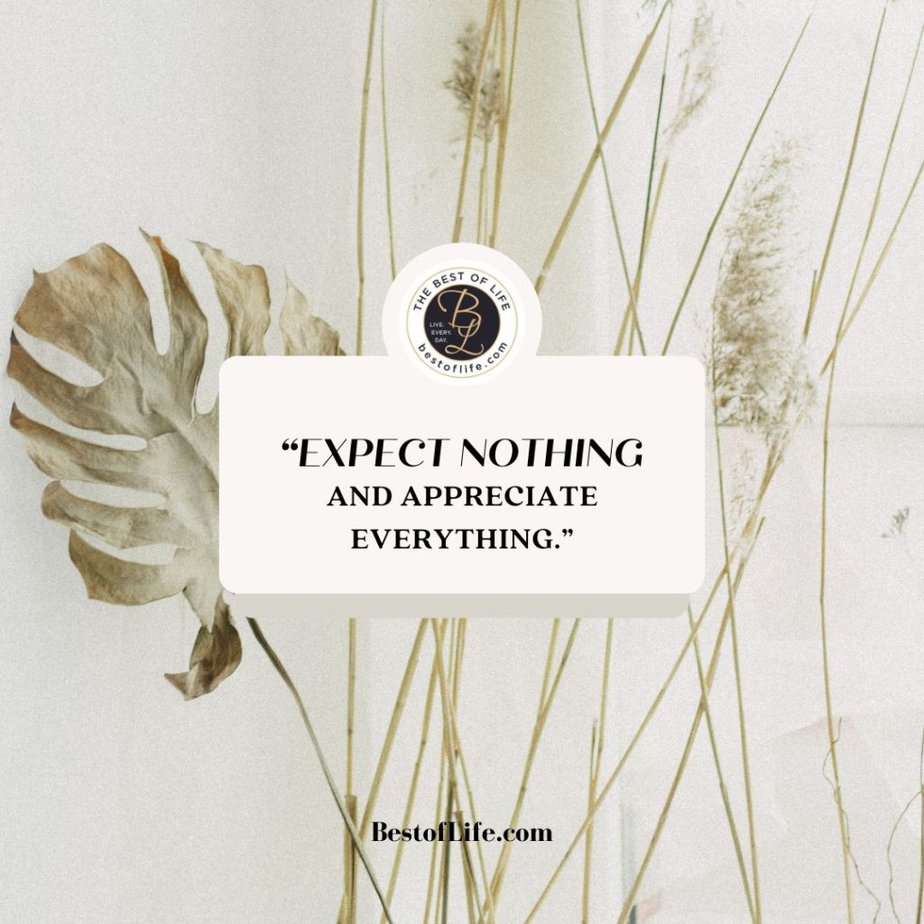 "Expect nothing and appreciate everything."
This. This quote is amazing. You can change so much about your own perception of happiness with this one simple quote. Life is all about expectations. How we react to those expectations is another big one…When you are looking at everything as an open door and thankful for whatever is coming up next, you can't go wrong.
It's hard to be unhappy when you have no expectations and gratitude for the gift of life that is each new day.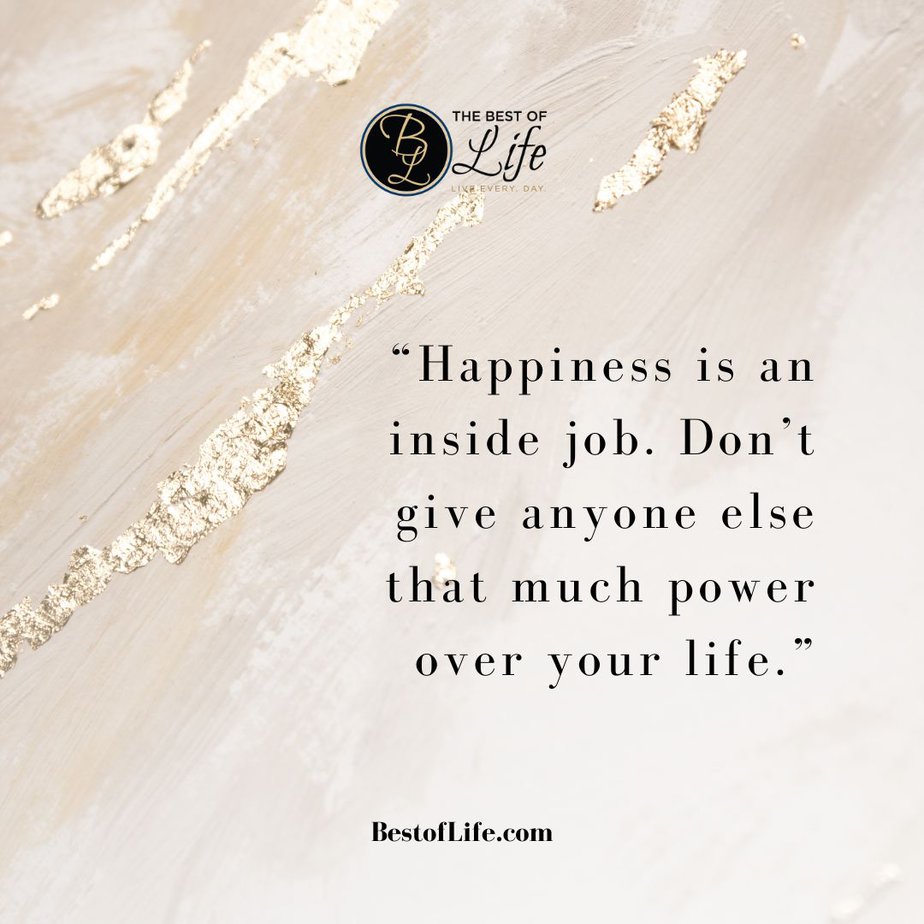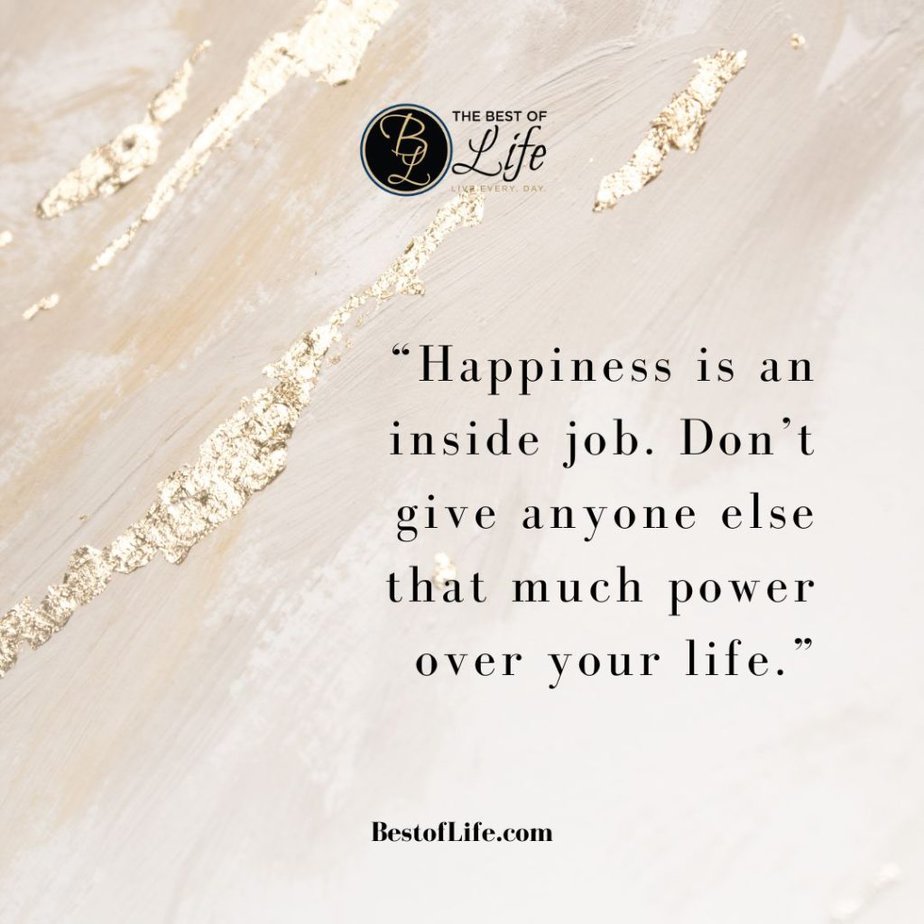 "Happiness is an inside job. Don't give anyone else that much power over your life."
How true is this?!? Such a great quote. This one might belong in our inspirational quotes roundup! You alone are responsible for your own happiness. This one is hard for me sometimes because I like to be a giver. I like making other people happy.
But my happiness is important too, that's my job. And it is your job too, for you! Never forget that it is okay to take some time and make yourself happy as well as those around you.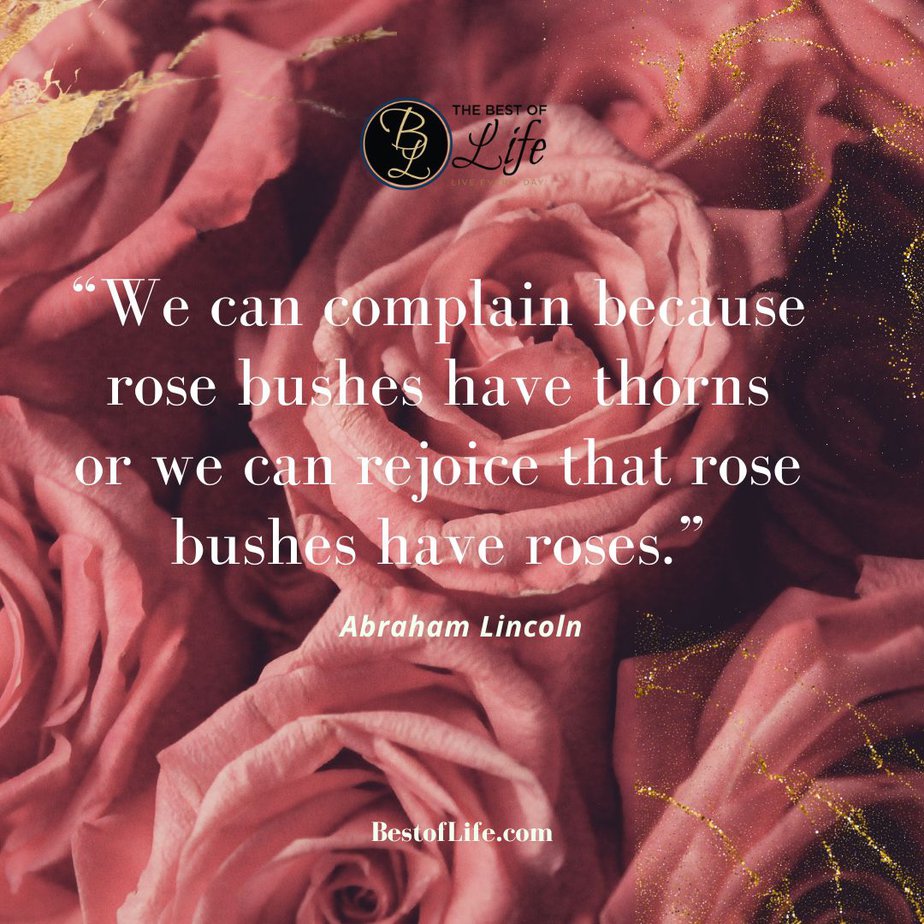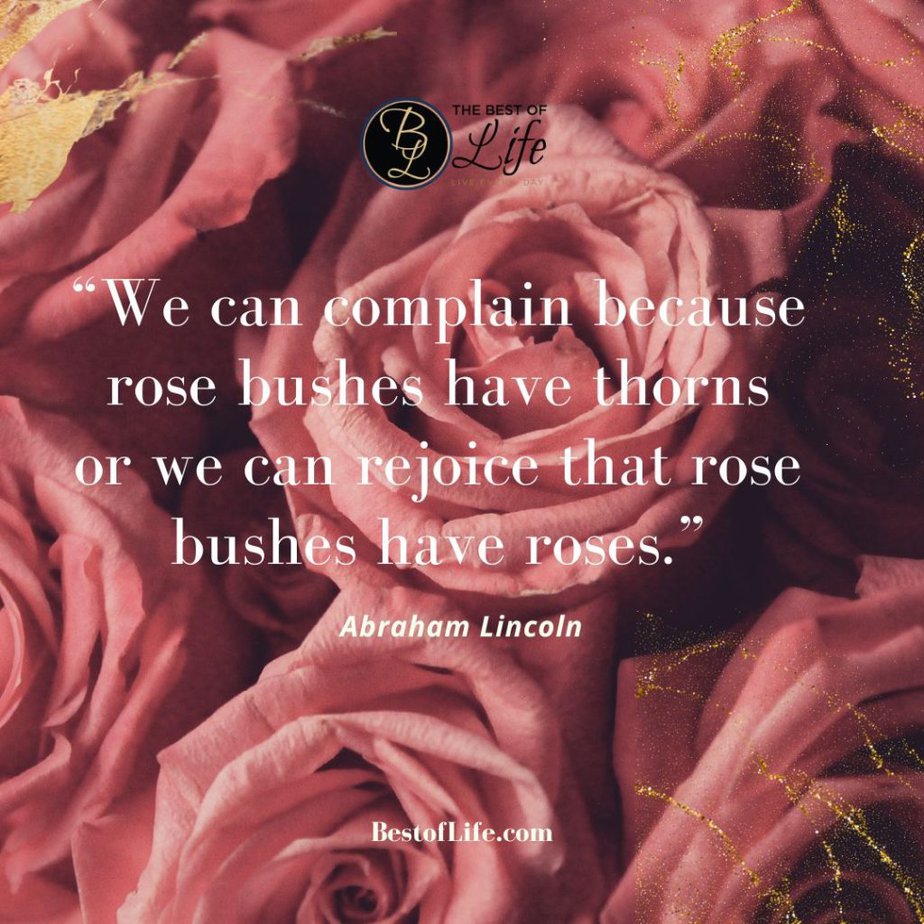 "We can complain because rose bushes have thorns or we can rejoice that rose bushes have roses." -Abraham Lincoln
What an amazing reminder. There is always going to be something bad happening. It's not always worth it to notice the bad. Sometimes the best thing we can do is overlook the bad just long enough to notice the happiness instead!
It can be tough to decide which things are worth the payoff but looking for the good instead of the bad is a great place to start.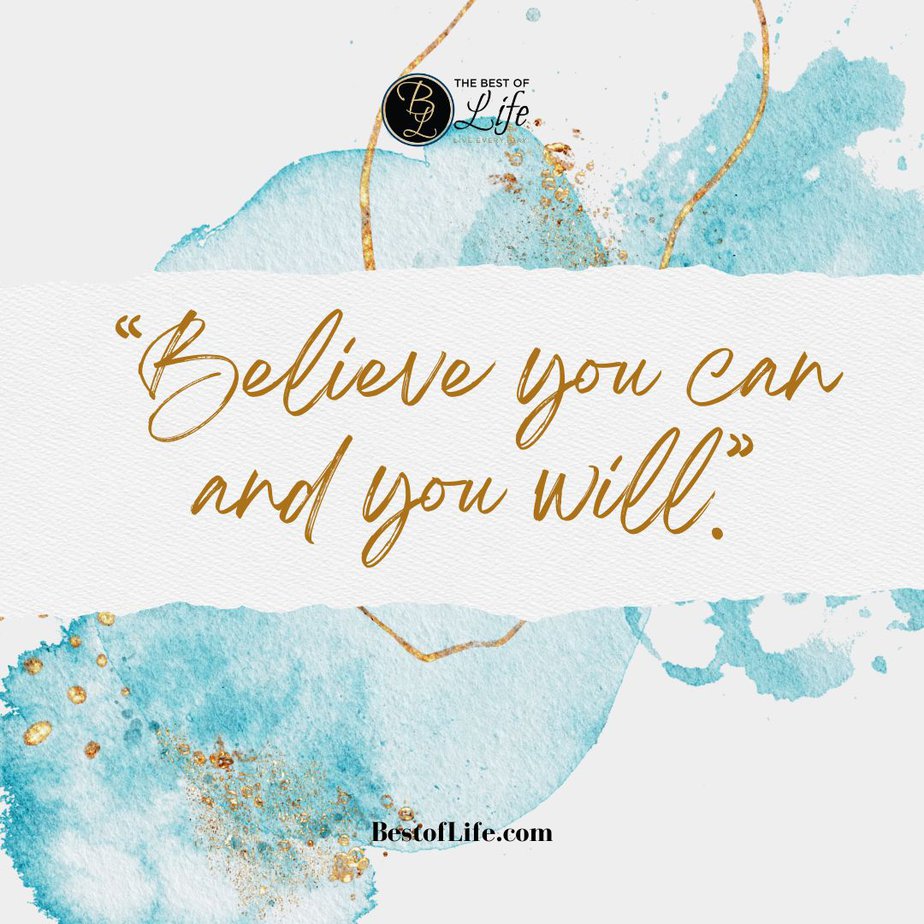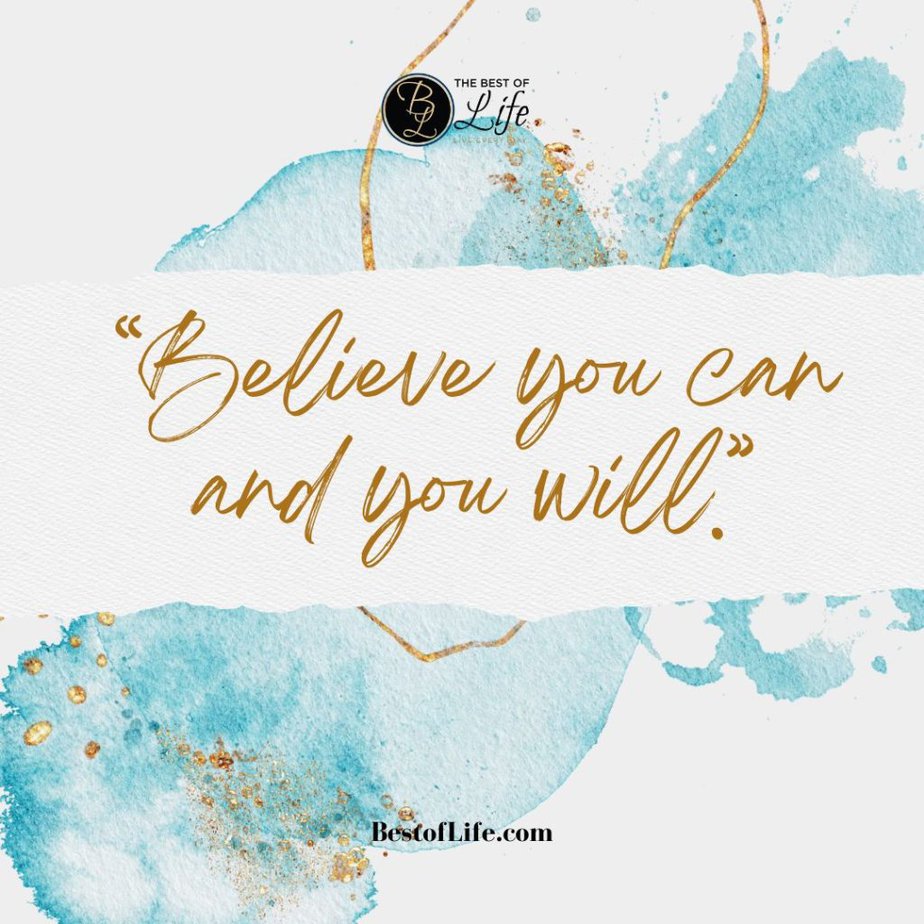 "Believe you can and you will."
This is one of the greatest lessons we can teach ourselves and our children. There is nothing you can't do if you set your mind to it, our most powerful weapon is our mind. Once you are convinced of something those around you will take notice!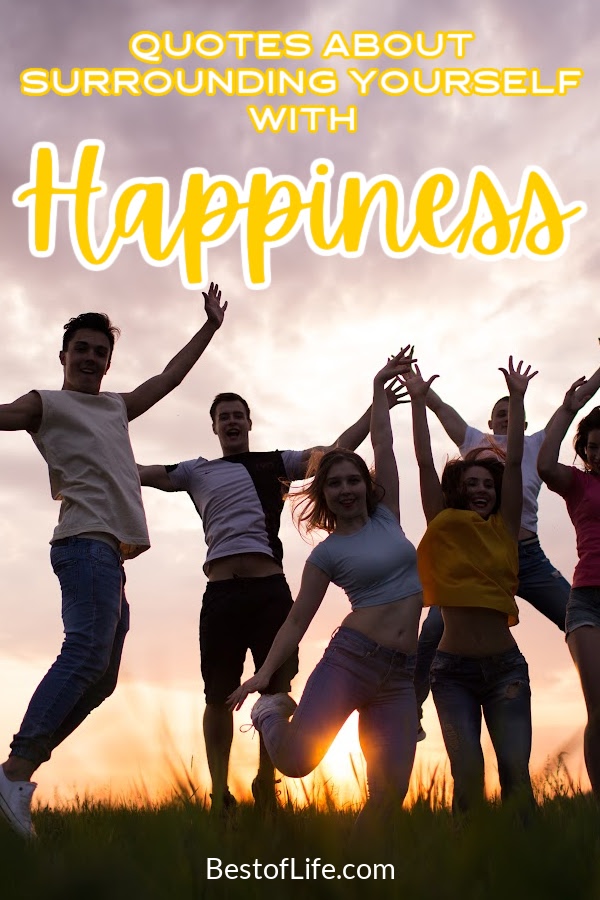 More Quotes
Best Positive Quotes to Make you Smile | There is nothing better than quotes that will make you smile. Especially when you're having a rough day.
Quotes About Change in Life | Change is constant. There is no way around change but there are ways through it.
Quotes About Mountains to Inspire Risk Taking | Mountains are not easy to climb, but once you reach the top you are thankful that you did.
Positive Quotes to Live by for Couples | Relationships are like life, there are so many ups and downs. But you can enjoy the little things with the help of these quotes.
Travel Quotes for the Wanderlust | Get out into the world and explore the things it has to offer.